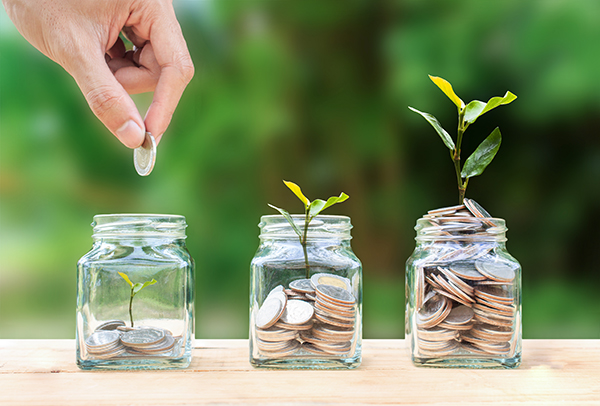 Are you a foundation or PTA board member in charge of fundraising? A Scout leader scheduling this year's field trips? A room parent planning a class party or other group event? These advertisers want to help make your event a success! Contact them directly to inquire about event planning or group pricing.
Altitude Trampoline Park
Vista, 760-842-5142
www.altitudevista.com
Altitude Trampoline Park Vista is the perfect venue for your next group event. We are the largest trampoline park in the south suburbs and can accommodate your group of almost any size, large or small.
Always Bouncin'
619-283-2044
www.alwaysbouncin.com
Always Bouncin' offers the finest inflatable rentals in the area. Special rates available for big events, carnivals and parties. Free delivery, set-up and take down.
Belmont Park
Mission Beach, 858-488-1549
www.belmontpark.com
Belmont Park is the perfect place for all ages. With thrilling rides and attractions, arcade and midway games, and delicious food, you'll make the BEST memories! Book a reservation for a private birthday party or bring your best friends for an after school outing, date night or family day. Contact Hanelle Meinburg for group packages and incredible deals.
Birch Aquarium
La Jolla, 858-534-3474
www.aquarium.ucsd.edu
Birch Aquarium offers family and school programs throughout the year. Schools can visit the aquarium for NGSS-aligned Discovery Lab classes or our instructors can come to you. We also offer field trips at the beach and self-guided visits. Group rates are available for groups of 10 or more people.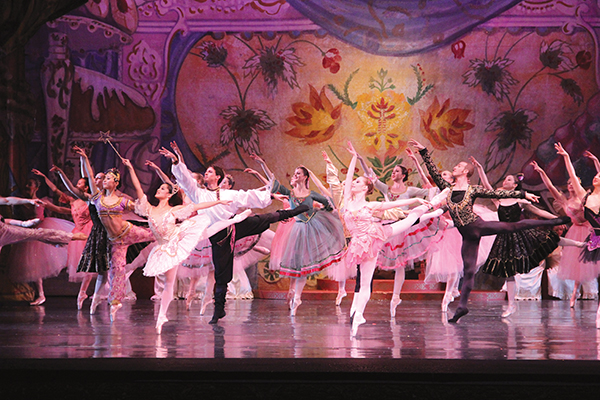 City Ballet
San Diego, 858-274-6058
www.cityballet.org
Bring your class to Spreckels Theatre to see The Nutcracker live Dec. 5, 6, 12 and 13 at 10:30 am. Can't make it to the theater? We can come to your school as an all-school assembly, performing "Beauty and the Beast" with the message of acceptance.
Corvette Diner
Liberty Station, 619-542-1476
www.dinerfun.com
Dining out with family and friends has never been so rewarding. The Corvette Diner's FUNdraiser Program invites your organization to do just that — raise money doing something everyone loves to do — EAT. The Corvette Diner will donate 15% of all food and beverage sales (tax, alcohol sales and gratuity not included) generated by your organization the night of the event. It's that easy. The more guests, the more money you raise for your organization. If interested, let us know and we will work together to make this a successful event.
Fleet Science Center
Balboa Park, 619-238-1233
www.rhfleet.org
The Fleet brings meaning to the wonder of science. We offer interactive learning experiences at the Fleet, at schools throughout San Diego County and in the community. To register and be part of the fun, contact Client Services at 619-238-1233 x806.
FUNBelievable Play
Lakeside, 619-456-2474
www.funbelievableplay.com
Field trips, group rates and more. Open seven days a week.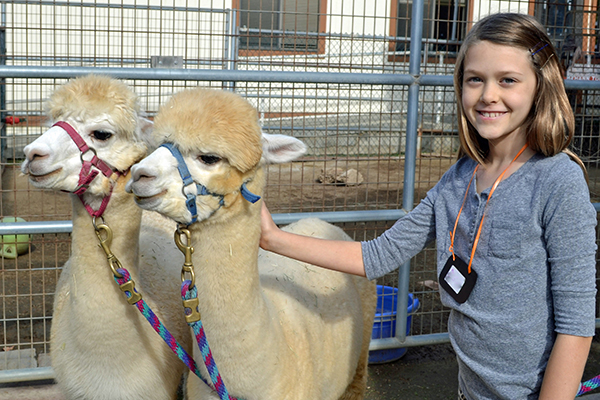 Helen Woodward Animal Center
Rancho Santa Fe, 858-756-4117x318
www.animalcenter.org/education
Bring the wild world of animals into your classroom or venture out for some unique learning. We offer year-round and seasonal themed programs as field trips or outreaches with NGSS and STEM, perfect for preschool-12th grade. Each program has close-up encounters and hands-on animal interactions. Call today.
Lizard Wizard of San Diego
San Diego, 760-722-4446
www.lizardwizardofsandiego.com
Live reptile and amphibian presentations. Hands-on fun at home or in your classroom. Educational for schools: Pre-K to 6th grade, classrooms, combined classrooms, small assemblies, reward programs, end and start of year special events, book fairs or science days. Call for reservations.
San Diego Junior Theatre
Balboa Park, 619-239-8355
www.JuniorTheatre.com
San Diego Junior Theatre education outreach programs travel to school and community sites offering programs to all grade levels (Pre-K through 12) for students ages 4-18. Education programs are customized for individual schools depending on the goals of the teachers, administrators, and/or PTA/PTO organization requesting the program. These programs can be incorporated into the school day or can be after-school programs.
**San Diego Model Railroad Museum
Balboa Park, 619-239-8355
www.sdmrm.org
Students will a have a one-of-a-kind experience attending a San Diego Model Railroad Museum STEM workshop! Gallery admission included.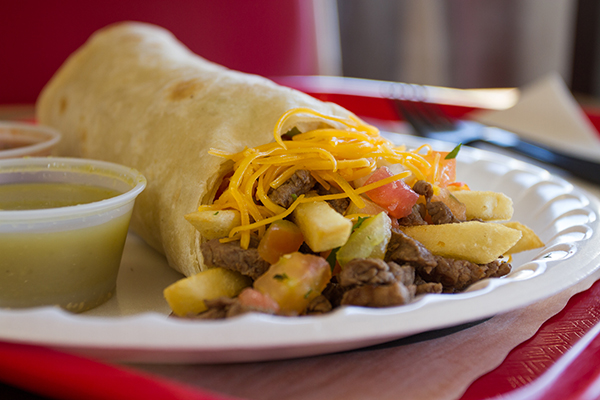 Sombrero Mexican Food & Catering
Countywide, 888-773-2345
www.sombreromex.com
Sombrero Mexican food holds in-restaurant fundraisers donating a portion of proceeds back to the organization. Additionally, Sombrero offers onsite sales programs at schools and youth sporting events.
Top Dog Limo Bus
858-581-3644
www.topdoglimobus.com

UltraStar Cinemas
Mission Valley, 619-574-8684
www.ultrastarmovies.com
Schools love to bring groups to experience UltraStar Cinemas' unique educational films and feature movies. Discounts available for groups.
Viejas Bowl
Alpine, 619-659-2070
www.viejas.com
Viejas Bowl: We offer special school field trip rates during school hours. Viejas Ice Rink Fundraising: Create a fun, family-friendly fundraising opportunity for your special cause. It's a great opportunity for schools, church groups and sports teams seeking a fun way to fundraise. For more details contact: 619-659-2078.

Take your playgroup, class or youth group on a unique field trip to a dental office!
The Super Dentists
Multiple locations, 855-467-8737
www.thesuperdentists.com
The Super Dentists supports the local community, offers complimentary school presentations and takes part in events all over San Diego.
----------
Published: August 2019