Click the magazine cover below to read the digital issue of Flourishing Families!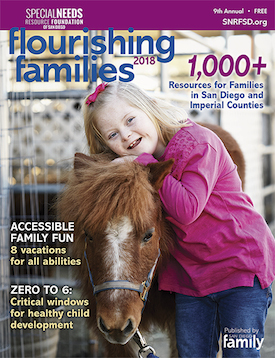 We're so excited to present the 2018 edition of Flourishing Families, San Diego and Imperial Counties' resource guide for parents of children with special needs.That's right! This year, we have also added resources for Imperial County.
This one-of-a-kind guide contains more than 1,000 resources including service providers, research institutes, specialized doctors, resource providers, camps, therapists, advocates, associations and so much more.