Family Health and Home
Health Directory 2016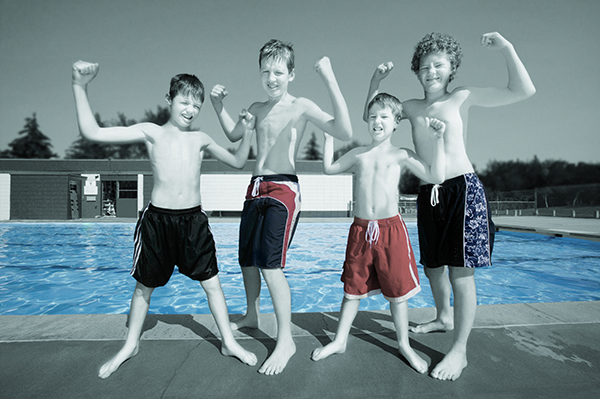 Your family's 2016 guide to health, wellness and fitness.
The New Year is a perfect time to focus on your family's health. Here you'll find doctors, dentists, wellness coaches, fun ways to get fit with your family and more!
Health & Wellness

Family Tree Surrogacy Center LLC
El Cajon, 619-271-4093
www.familytreesurrogacy.com
Family Tree Surrogacy Center is a global agency for parents looking to extend their family through third-party reproduction, in-vitro fertilization, a surrogate, and egg or sperm donation. Our agency offers opportunities to LGBT, HIV+, single and straight parents around the world.
Farm Fresh To You
1-800-796-6009
www.farmfreshtoyou.com
Farm Fresh To You delivers fresh, seasonal organic produce from local farms to your home or office. With Farm Fresh To You, you choose a box type, size and delivery frequency. You can customize your box by choosing items from our seasonal list of produce and farm products.

Pigtails & Crewcuts
San Diego County
www.pigtailsandcrewcuts.com
We offer lice prevention and removal products.
Kohl's Transportation Safety Program at Rady Children's Hospital Foundation
San Diego, 858-966-7749
www.kohlscarsafety.org
Surrogate Alternatives
Chula Vista, 619-397-0757
www.surrogatealternatives.com
Our agency, in San Diego County since 1998, has worked with over 1,500 couples globally and played a part in the birth of over 1,200 babies. Our surrogates and egg donors are screened prior to acceptance, as well as medically and psychologically screened.

Dr. Henry Wong, D.C.
San Diego, 619-333-8782
www.DrWongsWeightLoss.com
Safe and easy weight loss management system is proven to help you lose weight. Lose 1-2 pounds of fat per day, naturally. Dr. Wong is here for you every step of the way and will explain this safe and effective method that all of San Diego County is talking about.

College Savings

ScholarShare
800-544-5248
www.scholarshare.com
ScholarShare is California's 529 College Savings Plan, offering a wide variety of investment portfolios, low fees and tax-free, qualified withdrawals for use at most colleges, universities and trade schools. ScholarShare. It's how Californians save for college.
Dental Health

Children's Dentistry of San Diego
Mira Mesa, 858-536-1111
www.starrysmilez.com
We make your child's visit as relaxed and comfortable as possible. We believe that taking care of a child's oral health is a family affair, and invite parents to accompany their children in our examination and treatment areas. We also provide care at Rady Children's and Kaiser hospitals.
Children's Primary Dental
San Marcos and Chula Vista, 619-425-9930
www.childrensprimarydental.com

Jean Chan, DDS
El Cajon, 619-579-2363
www.healthygrins.com
Our office has a multi-lingual and experienced team. Experience is what sets us apart. Along with providing the highest quality of care with the latest technology, we offer nitrous oxide, general anesthesia, and orthodontics. We are the only pediatric dentists in San Diego that specializes in laser frenectomies.
Dental Express
619-701-6622, 619-701-6625
www.thedentalexpress.com
The Art Deco, train-themed dental practice focuses on patient-centered care. The beautiful decor in the office is equally matched with a warm and inviting team of professionals who immediately make patients feel comfortable. Our approach to providing care is to make it easy for patients.
Poiset & Associates Pediatric Dentistry & Orthodontics
Serra Mesa/Kearny Mesa, 858-492-9977
www.poisetandassociates.com
Our board-certified team offers comprehensive care with expertise and compassion. Our doctors use the latest technology and state-of-the-art equipment while offering a relaxed and fun environment, paving a pathway for a lifetime of positive dental experiences. Our friendly staff ensures parents are knowledgeable about their child's oral health.
Seaside Pediatric Dentistry & Orthodontics
Scripps Ranch, 858-271-4200
La Jolla, 858-551-9700
www.myseasidesmiles.com
We are dedicated to providing the highest quality of pediatric dental care in a friendly environment. From birth to 16, we will be your comprehensive pediatric and orthodontic office. Our staff is highly trained, warm, caring and will ensure that your family's visit is fun and informative.

The Super Dentists
4 locations, 1-855-925-6507 or 619-591-2665
www.TheSuperDentists.com
The Super Dentists provide specialties of pediatric dentistry and orthodontics in one magical place. We look forward to seeing you in our offices to show how the superheroes of pediatric dentistry and orthodontics are saving the world one smile at a time. Explore our website or join us on Facebook.
Fitness

Aqua Pros Swim School
Clairemont, 619-209-2990
www.aquapros.org
With over 33 years of experience, Aqua Pros Swim School offers a year-round, learn-to-swim program for all ages in our warm indoor swimming pool. We provide small group and private swim lessons. We always offer a FREE introductory swim lesson -- call to schedule yours today.
Bubbles Swim School
Spring Valley, 619-660-0128
www.bubblesswimschool.com
Swim lessons are an excellent way to offer fitness to your children in a fun learning environment. At Bubbles Swim School our classes are focused on safety. We offer small group classes, with warm water. Call to enroll.
California Ballet School
Kearny Mesa, Pacific Beach, La Mesa and Point Loma
858-560-5676
www.californiaballetschool.com
California Ballet School is among the largest professionally staffed schools of dance on the West Coast. Our faculty have impressive performance backgrounds and have danced with many of the most prestigious companies in the country. Many of the school's graduates have gone on to professional dance careers.
City Ballet of San Diego
Pacific Beach, 858-274-6058
www.cityballet.org
Whether it's through our open classes; our traditional programs for kids, pre-professionals and adults; or our Summer camps, you will gain health and wellness benefits for 2016 through San Diego's finest ballet school -- City Ballet has existed since 1992.
Elite Gymnastics Academy
El Cajon, 619-441-5900
www.EliteGymnastics.com
At Elite Gymnastics Academy it's our mission to provide high quality gymnastics instruction to students of all ages and abilities in a SAFE, SUPPORTIVE, CHALLENGING and FUN environment! From toddler gymnastics to competitive teams, let your child experience the thrill of flying, stretching and tumbling.
Floaties Swim School
1-877-277-SWIM (7946)
www.floatiesswimschool.com
Waterproof your kids year round in our indoor, heated, saltwater pool located minutes from the 56 and 15 freeways. Small class sizes and highly trained instructors are featured. Teaching children to be safe and have fun in and around water is our No. 1 priority; we encourage building confidence.
FUNBelievable Play
Lakeside, 619-456-2474
www.funbelievableplay.com
FUNBelievable's 6,000-square-foot play center is designed with healthy, active kids in mind! Our aim is to provide a play environment that stimulates the imagination, and encourages physical and mental development. Our play structure is suitable for children of all ages and abilities. Kids can run, jump, climb and play sports!
Kid Ventures
Eastlake, 4S Ranch and Liberty Station
858-207-6088
www.kidventuresplay.com
Kid & Gym Ventures is all about health and well being of children. Our facilities are designed to exercise the body and the mind through gymnastics, creative play and child enrichment activities. We've been serving San Diego families for over 16 years.
LionHeart Fencing Academy
East County, 619-462-2027
www.lionheartsandiego.com
Is your child looking for a sport that is not the usual team sport? Try the fast action sport of fencing, the reserved sport of archery or historical medieval sword fighting. Each of them teaches discipline and coordination, and engages the mind for success. Home-school PE programs also available.
Mega Arte Riding Academy
San Elijo Hills, 760-822-4778
www.ridingacademy.biz
Mega Arte Riding Academy, for ages 3 to adult, is set in a horse-lovers' paradise in the Elfin Forest (San Diego). Enjoy your new year of fitness taking riding lessons. It's an experience you will never forget. We specialize in Certified English Dressage and offer Hunter/Jumper, Cross-Country and Endurance Trail Riding.
Noonan Family Swim School
Countywide, 858-451-0794
www.noonanfamilyswimschool.com
Most of our clients take lessons year-round to experience the consistent learning and mastering of the sport. Being exposed to the water on a consistent basis introduces swimming not only as a recreation, but a healthy lifestyle that can be enjoyed for life.
North County Gymnastics & Gyminny Kids
Rancho Bernardo, 1-800-gyminny
www.gyminnykids.com
Introducing our newest addition to classes, CIRCUS training. In addition to all-around gymnastic NCG/GK Gym is now offering classes for all ages learning Silks, Lyra, juggling, balancing acts, Trapeze and much more. Classes are divided by age; all abilities are welcome. Classes are running now.
Poway Gymnastics
Poway, 858-748-1716
www.powaygymnastics.com
Poway Gymnastics is a dedicated safe learning environment for boys and girls of all levels. We feel gymnastics is the basis of all sports. Gymnastics instills self-confidence, discipline, strength, flexibility, body awareness and will help a child later in life in whatever they choose.
Rockin' Jump
Mira Mesa, 858-956-0097
http://sandiego.rockinjump.com
Rockin' Jump is an indoor trampoline park and our motto is fitness and competition disguised as fun. Trampolines are great fun and great exercise. It is low-impact and burns a lot of calories. We promote safe jumping through our JumpSafe program.
Royal Academy of Performing Arts
858-259-7272
www.rapasd.com
Royal Academy of Performing Arts is where children and adults can follow their dreams in the arts of their choice. All styles of dance, acting, voice, music, musical theatre, film making, ballroom, pilates, Gyro-tonic, yoga and art. We want to provide a facility where children and adults of all ages, whether beginner or advance, can learn.
The Salvation Army Kroc Center
College Area, 619-287-5762
www.sd.kroccenter.org
Our 12.4-acre campus is a family-friendly facility, featuring a wellness and aquatics center, as well as figure skating, hockey, music, dance, theatre, and art classes for all ages and abilities. Program discounts are included in the membership. Call 619-269-1460 to join today!
San Diego Civic Youth Ballet
Balboa Park, 619-233-3060
www.sdcyb.org
The resident classical ballet school in Balboa Park since 1945, San Diego Civic Youth Ballet provides classical ballet instruction to students ages 4 to adult, and produces four main stage performances each year in Balboa Park, including the annual holiday favorite, "The Nutcracker."
San Diego Ice Arena
Mira Mesa, 858-530-1825
www.sdice.com
Ice skating is a great way to get your exercise while having the time of your life! Get and stay fit through Skate School, Hockey, Public Skate and Parties!
Scripps Performing Arts Academy
Scripps Ranch & Carmel Valley, 858-586-7834
www.scrippsperformingarts.com
The Scripps Performing Arts Academy promotes a healthy lifestyle and offers training in many dance styles (ballet, jazz, tap, hip hop) and pilates classes. Dancing is a great way to increase muscle strength and flexibility. For more information, or class schedules, please visit our website or call our office.
Soccer Shots
Multiple locations, 619-741-1005
www.soccershots.org/sandiego
Our innovative curriculum, for ages 2-10, emphasizes soccer skills and character development. We have very qualified coaches and our goal is to leave a lasting, positive impact on every child we serve. See why tens of thousands of children throughout North America have benefited from the Soccer Shots experience!
Urban Jungle Fun Park
Santee, 619-334-6107
www.urbanjunglefunpark.com
Urban Jungle is unlike anything you have ever seen before. Our Urban City metropolis is filled with adrenaline-inducing, high-adventure activities designed for kids of all ages. Come experience the ultimate in family-friendly entertainment where participating URBANITES move from one activity to another.

-----------

Published: January 2016