Family Health Guide
Health Directory 2014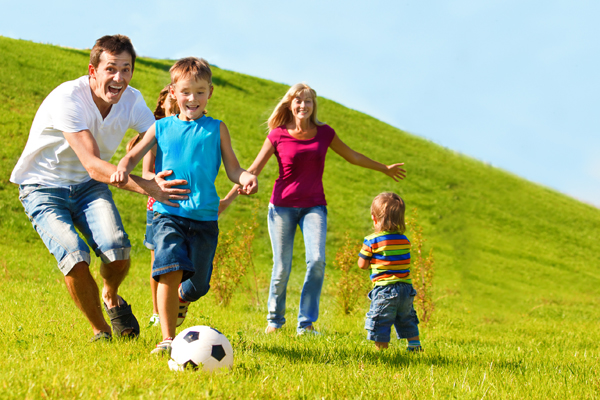 Here's to Your Health: Your guide to health, wellness and fitness for your family!
Need a doctor, dentist or therapist? Want new ideas for getting your family in shape this year? These advertisers can help!
HEALTH & WELLNESS
Bambino's Hair Salon
San Diego
858-259-5887
www.bambinossalonforkids.com
We provide lice removal service with the most natural products on the market.

Children's Physicians Medical Group
877-276-4543
www.CPMGsandiego.com
Children's Physicians Medical Group (CPMG) is the only medical network in San Diego County and southern Riverside specializing solely in pediatric health care from birth through age 18. CPMG believes it's important to have a doctor who's an expert in the unique medical needs of children; that's why all our pediatricians receive additional specialized training in caring for kids. We're certain we've got just the right doctor to care for your child – enroll today!

Farm Fresh to You
San Diego
800-796-6009
www.farmfreshtoyou.com
Farming organically since 1976, this second-generation family farm partners with other local farms to provide a great variety of seasonal, organic produce delivered to your home. This CSA offers many box types and sizes to fit your household size and cooking preferences. You can also exclude items you would rather not have. We make eating healthy easy!

First 5 San Diego
1-888-534-7785
www.first5sandiego.org
First 5 San Diego is the region's primary organization for promoting the health and well-being of children during their most critical years of development: from the prenatal stage through age 5. First 5 San Diego leads the San Diego community in promoting the vital importance of the first five years of life to the well-being of children, families and society.

Journey of Health Medical Clinic
La Mesa
619-772-1164
www.journeyofhealth.org
Journey of Health's professional office offers comprehensive medical care for families in a comfortable environment. Our goal is to promote health and resolve problems using a blend of modern medicine tools and techniques alongside tried and trusted old fashioned black bag medicine.

Lifetime Women's Healthcare
Chula Vista & Mission Valley
619-482-8406
www.lifetimewomenscare.com
Schubert Atiga, M.D., F.A.C.O.G. We care about you and Board Certified Physicians are here to help! While it may be tempting to delay your annual exam or to procrastinate getting medical care; seeking the healthcare you need, sooner rather than later, makes good sense, economically and otherwise. Take care of yourself and please call on us if we can be of service to you.

Dr. Henry Wong, D.C.
San Diego
619-333-8782
www.DrWongsWeightLoss.com
Safe and easy weight loss management system is proven to help you lose weight. Lose 1-2 pounds of FAT per day, naturally. Dr. Wong is here for you every step of the way and will explain this safe and effective method that all of San Diego County is talking about. Call today for all the details!


COLLEGE SAVINGS

ScholarShare
800-544-5248
www.scholarshare.com
ScholarShare is California's 529 College Savings Plan, offering a wide variety of investment portfolios, low fees and tax-free, qualified withdrawals for use at most colleges, universities and trade schools. ScholarShare. It's how Californians save for college.

COUNSELING
The Marriage Foundation
760-972-6554
www.TheMarriageFoundation.org
A troubled marriage is saved when it is well understood. The Marriage Foundation teaches how to be married, by explaining marriage in detail, from marital communication to marriage connection (heart intimacy). Marriage education for couples is essential to save troubled marriages. We also offer referrals to TMF therapists.


PRENATAL/BIRTHING OPTIONS

Babies First Ultrasound
Miramar
858-549-7666
www.bfiultrasound.com
See an incredible 4D moving image of your unborn baby, instantly. We use a state-of-the-art GE 3D/4D system that allows you to see your baby like never before. Our ultrasounds are reviewed by a board-certified radiologist. We offer video tapes, DVDs, pictures, digital pictures on CD-ROM and gender determination. This is truly a once in a lifetime experience, and it is sure to be one of the most memorable parts of your pregnancy.

Beautiful Beginnings Birth and Postpartum Doula Services
Countywide
619-583-1129
www.beautifulbeginnings.org
We are a group of well trained and experienced birth and postpartum doulas who provide education, support and guidance to new parents through their birth experience and the months that follow. Specialties include support for all birth choices, twins help, lactation, baby care, education and local resources.

Paradise Valley Hospital
National City
619-470-4321
www.ParadiseValleyHospital.org
Choosing a birthing center is one of the biggest decisions you'll ever make. At the Paradise Valley Birthing Center, we offer family-focused care to support you and your baby from pregnancy through childbirth. Our caring staff want to ensure you have a comfortable and positive childbirth experience — after all, your baby will be born in Paradise! We are easily accessible to all South Bay residents and accept most insurance plans.


SPECIAL NEEDS

Kara Dodds & Assoc./Addie's AutismFITT Club
Mission Valley
619-692-0622
www.karadodds.com
Kara Dodds Speech Therapy Center was established in 2001 and together with Addie's AutismFITT Club provides the highest level of speech, occupational and physical therapy for children in a family-friendly center. Specializing in Autism, Cerebral Palsy, Down Syndrome and other developmental delays.

People's Care Autism Services
Escondido
619-201-2010
www.peoplescareautism.com
People's Care Autism Services offers ABA-based therapy for children and youth diagnosed with autism and related disorders. Our Autism Services program offers Functional Behavior Assessments (FBA), 1:1 therapy in the home and school, social skills groups, parent training and consultation services for professionals. All services are directly supervised by a Board Certified Behavior Analyst.

Therapy Uptown
Hillcrest
619-542-9945
http://therapyuptown.wix.com/therapyuptown
Occupational and Speech Therapy services. Specializing in child development with a focus on: handwriting, sensory processing, sports enhancement, visual motor integration/visual perception, fine and gross motor development and movement-based tutoring.


VISION
Daniel & Davis Optometry
Carlsbad
760-434-3314
www.optometrists.org/Carlsbad
We offer comprehensive vision and eye health evaluations, contact lenses and glasses for the whole family. We provide developmental vision evaluations for infants and children, vision therapy for learning related vision problems, eye turns and lazy eye. Our doctors are known in the community for providing services to children with autism and other special needs

DENTAL HEALTH

4S Pediatric Dentistry
4S Ranch
858-451-KIDS (5437)
www.4SPediatricDentistry.com
We provide the best pediatric dental care to the children of San Diego! Our office is equipped with the latest technology and greatest staff to ensure your little one has a wonderful experience.

Children's Dentistry of San Diego
Carlsbad
760-633-1131
www.sunnysmilez.com
Mira Mesa
858-536-1111
www.starrysmilez.com
Our focus is on the prevention of tooth decay! We make your child's visit as relaxed and comfortable as possible. We believe that taking care of a child's oral health is a family affair and invite parents to accompany their children in our examination and treatment areas. In addition to providing care in our office, we are also credentialed to provide care at Rady Children's Hospital and Kaiser Hospital. We make dentistry a walk in the park.

CarlsbaDDS Pediatric Smiles
Carlsbad
760-730-3456
www.cddsps.com
CarlsbaDDS Pediatric Smiles is committed to improving your child's dental health. We strongly believe that the success in dental care for your child is a team effort involving the parent's input about their child's treatment options. Parents are invited to follow their child and observe all appointments. It is our primary goal to provide optimal dental care in a gentle and caring manner that will offer a positive dental experience for your child.

Jean Chan, DDS
El Cajon
619-579-2363
www.healthygrins.com
We are a full service dental home for your child, serving San Diego for 30 years. Our mission is to provide the highest quality dental care in a safe, comfortable, and caring environment with an experience that rises above expectation. We offer nitrous oxide, general anesthesia and orthodontics. Our child-friendly office has a multi-lingual, experienced staff, and televisions. We love what we do and are happy to share our expertise with your family. Friend us on Facebook for upcoming events. Voted San Diego's Top Dentists by our dental peers 6+ years in a row!

Dixon Pediatric Dental Group
Sorrento Valley
858-452-7272
www.DrKid.com
Some facts about children's teeth you may not know: 1) The American Association of Pediatric Dentistry policy is for a child to have their first dental check-up by age one; 2) Diluted juice can pose a risk of tooth decay when there is prolonged or frequent exposure to sugar on the teeth. The most common cause of cavities at 2 years old is continued use of a juice bottle; 3) "Weak teeth" are extremely rare. Most children with decay need improvements in oral hygiene and diet.
Poiset & Associates Pediatric Dentistry & Orthodontics
Serra Mesa/Kearny Mesa
858-492-9977
www.poisetandassociates.com
Our board certified team offers comprehensive care with expertise and compassion. Our doctors use the latest technology and state-of-the-art equipment while offering a relaxed and fun environment, paving a pathway for a lifetime of positive dental experiences. Our friendly staff ensures parents are knowledgeable with regard to their child's oral health. We are committed to helping our patients achieve the healthy, confident smiles they deserve!

San Diego Dental Arts
Pacific Beach, 858-273-2800
Downtown, 619-702-7113

Scoma Pediatric Dentistry & Orthodontics
La Jolla
858-271-4200
www.scomapediatricdentistry.com
We are dedicated to providing the highest quality of pediatric dental care in a friendly environment. From birth to 16, we will be your comprehensive pediatric and orthodontic office. Our staff is highly trained, warm, caring and will ensure that your family's visit is fun and informative.

The Super Dentists
4 locations
760- or 619-DENTIST (336-8478)
www.TheSuperDentists.com
The Super Dentists provide specialties of pediatric dentistry and orthodontics in one magical place; a place as extraordinary as the patients we serve. We look forward to seeing you in our offices to show you how the super heroes of pediatric dentistry and orthodontics are saving the world one smile at a time. Explore our website or join us on Facebook to see what makes us so super!


FITNESS
Aqua Pros Swim School
Clairemont
619-209-2990
www.aquapros.org
With over 33 years of experience, Aqua Pros Swim School offers a year-round learn-to-swim program for all ages infants-adults, in our warm 92º indoor swimming pool. We provide small group and private swim lessons. We always offer a FREE introductory swim lesson - call to schedule yours today. Save a life, learn to swim.

Ballare Academy of Dance and Performance
Point Loma
619-255-5100
www.ballareacademy.com
We are committed to providing high quality dance instruction in an international variety of styles not offered by other studios. Classical ballroom, K-pop, video hip-hop, Latin fusion, breaking and more. Many of our instructors offer trial classes if you call ahead to schedule.

Bridges Connect
Mission Valley
619-272-0090
www.bridges-connect.com
Keep the holiday connection alive through January at Bridges Connect! Bridges Connect is a new concept in health and well-being. A community resource center offering: fitness classes for adults and children; parenting, health, and nutrition workshops; educational childcare and activities in our Kids Connect Club; and relaxation in our Connect Lounge! Enjoy free Wi-Fi, tea, coffee, comfortable seating, TV, resource books and more.

Bubbles Swim School
Spring Valley
619-660-0128
www.bubblesswimschool.com
Swim lessons are an excellent way to offer fitness to your children in a fun learning environment. At Bubbles Swim School our classes are focused on safety. We offer small group classes, with warm water. Call to enroll.
California Ballet School
Kearny Mesa, Point Loma, La Mesa
858-560-5676
www.californiaballetschool.com
Ballet promotes overall health and wellness at all ages by improving coordination, muscle tone and flexibility, as well as providing an outlet for expressive movement. In addition to training in classical ballet, California Ballet offers a diverse curriculum of jazz, tap, body mechanics, Spanish dancing, specialty workshops and pilates. Children as young as two can start gaining the benefits of a healthy dancer's lifestyle and start building strength, flexibility, balance, endurance and grace. Enroll today!

City Ballet of San Diego
Pacific Beach
858-274-6058
www.cityballet.org

Elite Gymnastics Academy
El Cajon
619-441-5900
www.EliteGymnastics.com
Our 19,400 sq ft state-of-the-art gym is designed for the most complete gymnastics training anywhere in San Diego. We focus on what the children are learning, as well as their learning habits. The lessons learned at Elite go far beyond the gym: everything from the importance of exercise, to healthy eating habits, to knowing the journey of obtaining new skills is just as satisfying as the final product! Come check it out!

Floaties Swim School
1-877-277-SWIM (7946)
www.floatiesswimschool.com
Swimming isn't just a summer sport. Waterproof your kids year round in our indoor, heated, saltwater pool located minutes from the 56 and 15 freeways. Small class sizes and highly trained instructors. Swimming is not mastered in six weeks or less. Learning to swim is a lifelong skill. Teaching children to be safe and have fun in and around water is our number one priority. We encourage building self-esteem and confidence starting as early as 3 months old.

FUNBelievable Play
Lakeside
619-456-2474
www.funbelievableplay.com
FUNBelievable's 6,000 sq. ft. play center is designed with healthy, active kids in mind! Our aim is to provide a play environment that stimulates the imagination and encourages physical and mental development. Our giant 3-tier play structure is suitable for children of all ages and abilities. Kids can run, jump, climb, crawl, swing and play sports! Teamed with our wide selection of healthy lunches and snacks prepared fresh at our snack bar, FUNBelievable is a great place to spend a FUN, active day with the family!

Get Air Sports
Poway
858-848-1AIR
www.getairpoway.com
Defy gravity at Get Air Sports, San Diego's largest indoor trampoline park! Enjoy basketball, slack lines, half pipes, small air. Adults and kids of all ages welcome! Ask about birthday parties, customer & staff appreciation parties, dodge ball leagues, team building, air aerobics and zumba for adults & kids. 12160 Poway Rd.

Kid & Gym Ventures
Pacific Beach, Eastlake, 4S Ranch
858-272-2266
www.kidventuresplay.com
Kid & Gym Ventures is all about health and well being of children. Our facilities are designed to exercise the body and the mind through gymnastics, creative play and child enrichment activities. We've been serving San Diego families for over 16 years.

Mega Arte Riding Academy
San Elijo Hills
760-822-4778
www.ridingacademy.biz
Mega Arte Riding Academy is set in a horse-lovers paradise in Elfin Forest (San Diego). Enjoy your new year of health and fitness taking riding lessons. It's an experience you will never forget. We specialize in Certified English Dressage and offer Hunter/Jumper, Cross-Country and Endurance Trail Riding. Ages 3 to adult. Call today.
Minnie's Little Yogis
Coronado
619-942-1095
www.minnieslittleyogis.com
Kids yoga is a natural and healthy way to exercise, relax, focus, and strengthen the mind/body/spirit connection. Our children live in a hurry-up world of busy parents, school pressures, incessant lessons, video games, malls and competitive sports. Yoga can help counter these pressures. We introduce children and teens to yoga poses that can help them learn techniques for self-health, focus, balance, confidence, relaxation and inner fulfillment.
Noonan Family Swim School
Countywide
858-451-0794
www.noonanfamilyswimschool.com
Learning to swim correctly is considered a long-term skill. Taking lessons a few times a week during the summer is not enough to maximize all the benefits swimming has to offer. Most of our clients take lessons year-round to experience the consistent learning and mastering of the sport. Being exposed to the water on a consistent basis introduces swimming not only as a recreation, but a healthy lifestyle that can be enjoyed for life.
Poway Gymnastics
Poway
858-748-1716
www.powaygymnastics.com
Poway Gymnastics is a dedicated safe learning environment for boys and girls of all levels. We feel gymnastics is the basis of all sports. Gymnastics instills self-confidence, discipline, strength, flexibility, body awareness and will help a child later in life in whatever they choose.

The Salvation Army Kroc Center
College Area
619-287-5762
www.kroccenter.org
Our 12.4-acre campus is complete with fitness features that make working out fun! With a rockwall, ice arena, high-tech cardio equipment, TRX and spin studios, a gymnasium and three swimming pools, everyone in the family can find a fun way to stay active! Memberships start as low as $26 per month for a single adult and there's no annual commitment. Call 619-269-1501 to sign up today!

Sakura Judo Jiu Jitsu
Pacific Beach
858-270-7200
www.sakurajjj.com
At Sakura, we are proud of our family environment and take our training very seriously. Our instructors strive to help every student realize their highest personal goals. Come try two weeks FREE! Build confidence! See what it's all about!
San Diego Civic Youth Ballet
Balboa Park
619-233-3060
www.sdcyb.org
Where art meets athleticism! Classical ballet combines cardio and strength-building exercise with the beauty of music and dance, making it a great way to stay fit and get creative. With affordable classes for all levels and ages, San Diego Civic Youth Ballet makes it easy for anyone to make ballet a part of their healthy lifestyle.
San Diego Ice Arena
Mira Mesa
858-530-1825
www.sdice.com

Scripps Performing Arts Academy
Scripps Ranch & Carmel Valley
858-586-7834
www.scrippsperformingarts.com
The Scripps Performing Arts Academy promotes a healthy lifestyle and offers training in many dance styles (ballet, jazz, tap, hip hop) and pilates classes. Dancing is a great way to increase muscle strength and flexibility. For more information, or class schedules, please visit our website or call our office.
Sky High Sports San Diego
Miramar
858-381-4627
www.JumpSkyHigh.com
How often do hard work and fun go together? They do with our trampoline AIRobics classes! AIRobics is low impact, fat burning exercise that improves balance and coordination and is fun and energizing! The workout consists of moves from many different workout activities, and includes moves that can only be done on a trampoline. Burn over 1,000 calories in 52 minutes!
Soccer Shots
Multiple locations
619-987-8527
www.soccershots.org/sandiego/
Soccer Shots is a leader in youth soccer development for children ages 2-10. Our nationally recognized program offers a high energy, fun, age-appropriate introduction to the wonderful game of soccer. Our innovative curriculum emphasizes soccer skills and character development. We have very qualified coaches and our goal is to leave a lasting, positive impact on every child we serve. Join us and see why tens of thousands of children throughout North America have benefited from the Soccer Shots experience!

YMCA of San Diego County
Countywide
858-292-9622
www.ymca.org
Good things come together at the Y. It's the place to nurture your own well-being and let your kids' creativity flourish. You can support your fitness goals or give back to help your neighbors reach theirs. There's a little something for everyone. The Y is more than a gym; it's a gathering place that strengthens community, inside and out.

Published: December 2013
Find our favorite latest innovations in appliances, tech helpers and cookware to make your life easier in our "12 New Products for the Home."