Not long ago, the thought of a mother staying at home, running a business and raising her family at the same time seemed impossible! Today, changes in attitude toward women and technological advancements have given rise to a new era of energetic, executive moms who effectively run their businesses and families with dexterity, determination and discipline.

Mompreneurs are moms who run home-based businesses while also raising their families. Increasingly, moms are trying to find ways of starting a business, contributing to the family income, satisfying their own need to be independent and utilizing their management/parenting skills, while simultaneously fulfilling their family obligations and needs. It's a tough job—one that perhaps only a few men can cope with!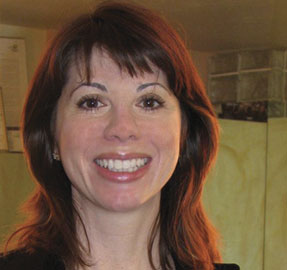 So who can be a mompreneur?

Patricia Cobe is the co-author of the book Mompreneurs: A Mother's Practical Step by Step Guide to Work at Home Success. Cobe says that picking the right business is important—choose something you love to do. Further, that business must have a need in the marketplace. The best way to get more information, ideas, support and motivation is to network with other mompreneurs. Cobe's Website, www.mompreneursonline.com provides valuable information and resources.
Most mompreneurs agree that discipline is the key to running a successful business. The venture is not an easy one—filled with potholes and heartaches, guilt being one. How do you react when your 2-year-old wants to play with you but you have work to complete? How do you find the right balance between business and family without stepping on one another's toes? The truth is, no matter how it goes, mompreneurs deserve a pat on their backs for their everyday accomplishments.

Lucille Pohl runs a salon in her home in Escondido. Seven years ago, she decided to quit her hair stylist job at a popular salon in Carlsbad and start her own business. Pohl states, "I saw all these women, some of them my clients, who were well educated and had careers of their own. They traveled a lot but were cornered each time a family crisis occurred. Some even gave up their careers completely." That was when Lucille decided she wanted to be closer to her husband and children.

"I love being a hair stylist," says Pohl, "I've done it for about 24 years and it's a constantly growing industry." A licensed cosmetologist, Pohl obtained a business license to work from home and launched her home-based career. Her Website, www.lpstudio.vpweb.com describes the services her salon offers.
The savings? "Tremendous!" says Pohl, "No running back and forth for last-minute appointments or hiring babysitters round the clock for my two boys."

Pohl spends more time with her kids than she did before, and business is growing every year. She strives to find the right balance and flexibility between work and family. Even though her business is at home, she strives to maintain high standards and prides herself that every client leaves feeling more than satisfied. Her clients appreciate the privacy she provides, and enjoy the family-friendly atmosphere. She has learned to organize and multi-task efficiently, her kids can see her anytime (they respect her work hours) and her husband supports her 100 percent. She manages her time efficiently, working around her family's activities. Occasionally, guilt hits her, especially during vacation when she has to work and the kids end up in front of the TV or playing video games.

"At the end, it's about that quality time that you spend together," says Pohl.
Moms who have worked before and have now devoted their time to being at home with their kids find it hardest to get into the entrepreneurial field. Given our difficult economy, several moms are returning to the workforce. Restoring the old self-confidence and skills takes a lot of self-motivating energy, but in the end, it is empowering and builds a long-term credence in oneself.

So, all those moms out there wanting to do something—go find what you love to do, see if there is a need or if you can create a niche for it, talk to your family and friends, do some research and give it your best shot!v

Geeta Shreedar is a mother of two young daughters. Having given up her career in software programming to be a full-time mom, she now does freelance writing and teaches vocal Indian classical music to her students and kids in her San Diego home.