Totally Teens
San Diego teens! Here you'll find contests, events, scholarship information, volunteer opportunities and resources for tweens and teens in San Diego County. Come back every month for new events and information.
» Parents of teens! Find great articles and resources to help your parenting journey in our Just For You: Teens section.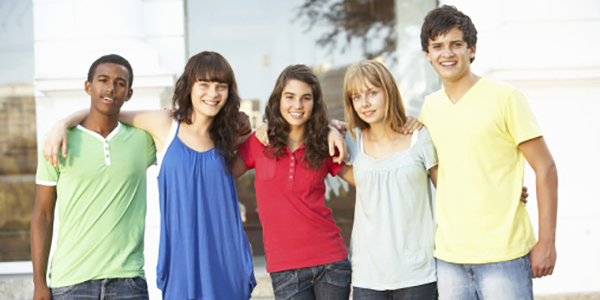 ---
CONTESTS
"Fly Your Ride" Flying Car Competition. Let your creativity soar! Students, grades 6-12, are invited to build a vehicle no larger than a shoebox, launch it down a ramp and see if it can jump a gap. Get feedback, talk to experts and win prizes in various categories. Blueprints due on Jan. 31; competition day is on April 22. Learn more at www.sandiegoairandspace.org.
---
EVENTS

Teen New Year's Glow Party. Enjoy neon treats, 'glow' crazy on the dance floor, join wacky black light challenges and more. Jan. 28, 4:30-8:30 pm. Free. Call to register. Poway Community Park, 13094 Civic Center Dr. www.poway.org; 858-668-4671.
"Little Shop of Horrors." Meet floral assistant Seymour Krelbourn and his new breed of plant, "Audrey II," that promises him endless fame and fortune as long as Seymour keeps feeding it blood. Watch this Broadway and Hollywood sci-fi smash musical that has devoured the hearts of theatregoers for more than 30 years! Until Jan. 21, 7 pm. Visit website for tickets. For ages 13 & up. Casa del Prado Theatre, Balboa Park. www.juniortheatre.com.
---
VOLUNTEER!
TOPSoccer. This local soccer program for young athletes with special needs provides a fun and safe environment for them to participate in organized sports. Support the program by being a soccer buddy, and enjoy a rewarding experience! Learn more at www.sandiegosoccerclub.org/TOPSoccer.
City of Poway's Teen Volunteer Program. Assist the Community Services staff in planning, organizing and facilitating various recreation activities for the City of Poway and surrounding communities. Volunteer duties may include games and sports, arts and crafts, music, outdoor activities and more. Must be at least 14 years old. For details and to apply, email teenvolunteers@poway.org or go to http://ca-poway.civicplus.com/536/Volunteer-Opportunities-for-Teens.
---
TALENTED TEEN WRITERS WANTED!
Do you have a story to tell? Do you have an opinion on a current issue? We're looking for writers, ages 13-18, to be published as guest columnists for our Teen Life column. Essay must be no more than 800 words. Submit articles via email as a text document to editor@sandiegofamily.com. For guidelines, visit our "Teen Life & Youth Voices" page.

---
Help Spread the Word! Email information about events, contests, scholarships and volunteer opportunities for teens to jenny@SanDiegoFamily.com. Include brief description, date, time, address, cost, contact number and website. Submission does not guarantee publication. Deadline for the March issue: Feb. 1.
---
» Visit our summer camp section to read Teens Wanted: Counselors in Training, a list of great summer camp volunteer opportunities for San Diego teens.

» To find more volunteer opportunities, visit our Donations, Volunteers, and Local Fundraisers page.
---
Updated: January 2017