Totally Teens
San Diego teens! Here you'll find contests, events, scholarship information, volunteer opportunities and resources for tweens and teens in San Diego County. Come back every month for new events and information.
» Parents of teens! Find great articles and resources to help your parenting journey in our Just For You: Teens section.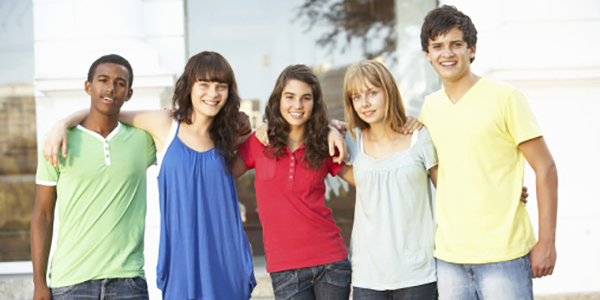 ---
CONTESTS/SCHOLARSHIPS
"Friends Don't Let Friends Drive Distracted" Video & Meme Contest. Teens are invited to join this national competition by submitting videos and memes about the dangers of distracted driving and to promote safe driving. First place winners will receive $5,000; second place winners will receive $2,500 and third place winners will be awarded $1,000. First place winners will also receive four tickets (per winning group) to the 2017 concert of their choice, including acts like Lady Gaga, John Mayer, Red Hot Chili Peppers, Ariana Grande and more. Deadline: March 30. Details at http://www.enddd.org/2017-video-contest/

---
EVENTS

"Kinky Boots." With songs by Grammy and Tony winning pop icon Cyndi Lauper, this musical is about friendships we discover and the belief that you can change the world when you change your mind. March 10, 8 pm; March 11, 2 & 8 pm; March 12, 1 & 6 pm. Visit website for tickets. For ages 10 & up. San Diego Civic Theatre, downtown San Diego. www.broadwaysd.com.
The Live Well Project. Girls, ages 11-19, can enjoy this free event that promotes community, wellness and self-love to teen girls in San Diego. March 18. Free. Copley-Price Family YMCA, 4300 El Cajon Blvd., San Diego. To register, visit http://www.thelivewellproject.org/registration2017

Teen Excursion: Boomers. Bring your friends and have a blast at this fun attraction. March 25, 4-9 pm. Bus departs from Poway Community Park at 4:30 pm. $20 includes unlimited attraction bracelet and transportation. Register at https://apm.activecommunities.com/cityofpowaycsd/Activity_Search/teen-excursion-boomers/16921.
Bread Making. Humans have been baking bread for thousands of years. If you would like to carry on the tradition, you can try your hand at bread making too! Diane Hillman, an experienced baker, will teach the technique to successful bread making, including the six-braid loaf and you can even take home what you bake. March 11, 1 pm. $5 per ticket. For ages 15 & up. Space is limited for this event so early registration is encouraged. Sikes Adobe Historic Farmstead 12655 Sunset Drive, Escondido. To register, go to www.sikesadobe.org.
La Jolla Playhouse Presents "Freaky Friday." This delightful musical comedy, based on the novel by Mary Rodgers and the two hit Disney films, tells the story of a mother and daughter who magically swap bodies for 24 chaotic hours. Through March 19; visit website for show schedule. $25-$70. Recommended for ages 8 & up. Mandell Weiss Theatre, La Jolla Playhouse, 2910 La Jolla Village Dr., La Jolla. www.lajollaplayhouse.org/freaky-friday.
---
VOLUNTEER!
City of Poway's Teen Volunteer Program. Assist the Community Services staff in planning, organizing and facilitating various recreation activities for the City of Poway and surrounding communities. Volunteer duties may include games and sports, arts and crafts, music, outdoor activities and more. Must be at least 14 years old. For details and to apply, email teenvolunteers@poway.org or go to http://ca-poway.civicplus.com/536/Volunteer-Opportunities-for-Teens.
---
TALENTED TEEN WRITERS WANTED!
Do you have a story to tell? Do you have an opinion on a current issue? We're looking for writers, ages 13-18, to be published as guest columnists for our Teen Life column. Essay must be no more than 800 words. Submit articles via email as a text document to editor@sandiegofamily.com. For guidelines, visit our "Teen Life & Youth Voices" page.

---
Help Spread the Word! Email information about events, contests, scholarships and volunteer opportunities for teens to jenny@SanDiegoFamily.com. Include brief description, date, time, address, cost, contact number and website. Submission does not guarantee publication. Deadline for the May issue: April 1.
---
» Visit our summer camp section to read Teens Wanted: Counselors in Training, a list of great summer camp volunteer opportunities for San Diego teens.

» To find more volunteer opportunities, visit our Donations, Volunteers, and Local Fundraisers page.
---
Updated: March 2017