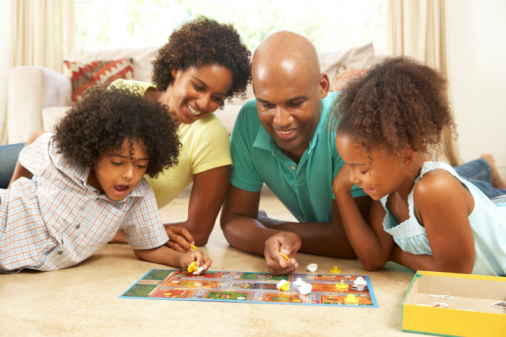 Family Board Games! Check out these fun games for kids of all ages.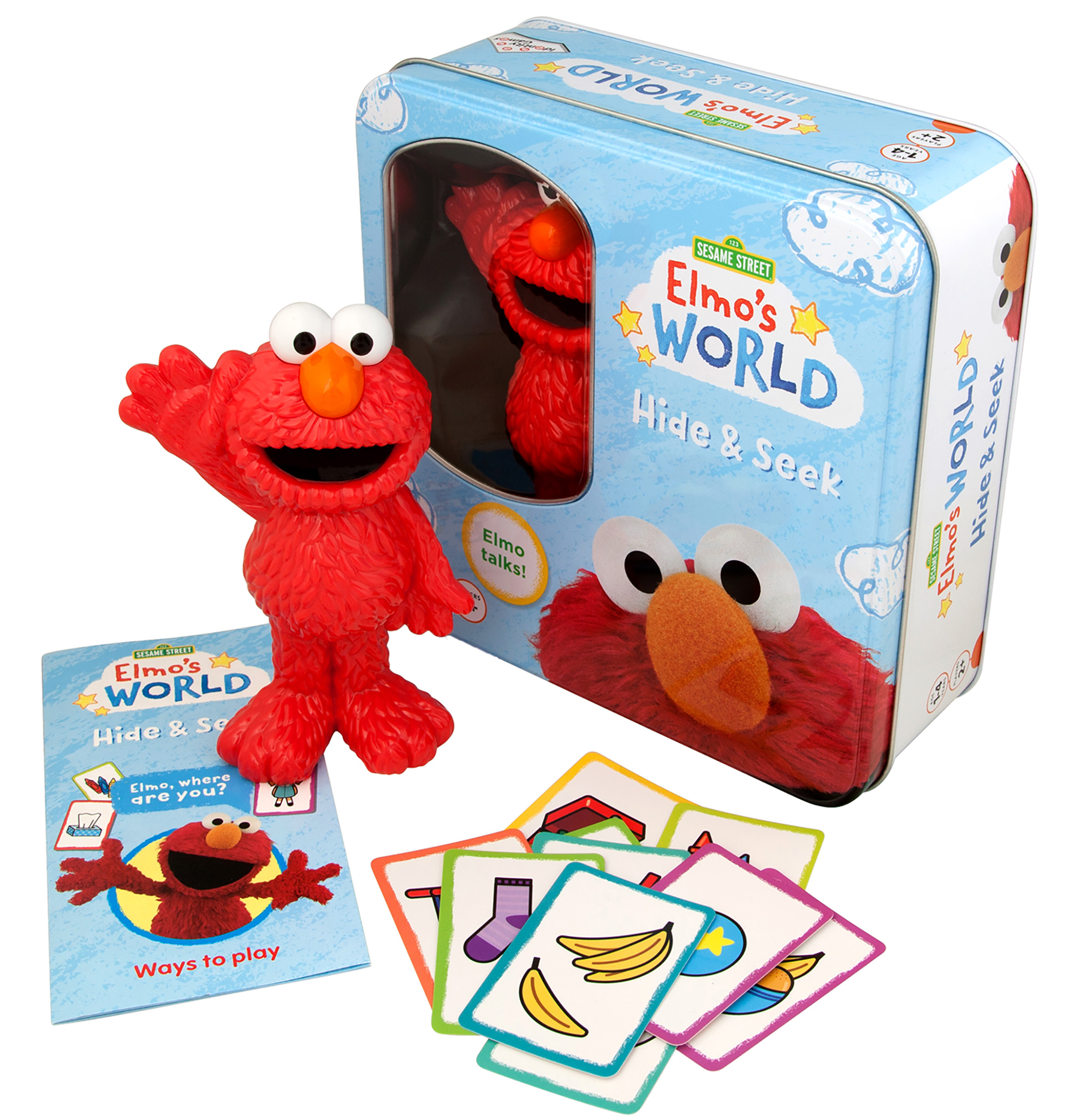 Elmo's World Hide & Seek
$19.99; 6 months+
Amazon.com
Your best friend is hiding somewhere around the house – but Elmo won't be gone for long. Based on a timeless play pattern, this game is a refreshing update to the beloved classic but with a twist -- a sturdy toy figure that chirps out little hints when hidden. One player hides Elmo, while the other(s) use the encoded clue cards to find the red monster. A cheerful hint coming from afar might be "Elmo is here" or "try again to find Elmo." These clues -- heard in Elmo's iconic voice -- guide little seekers to the secret hiding place.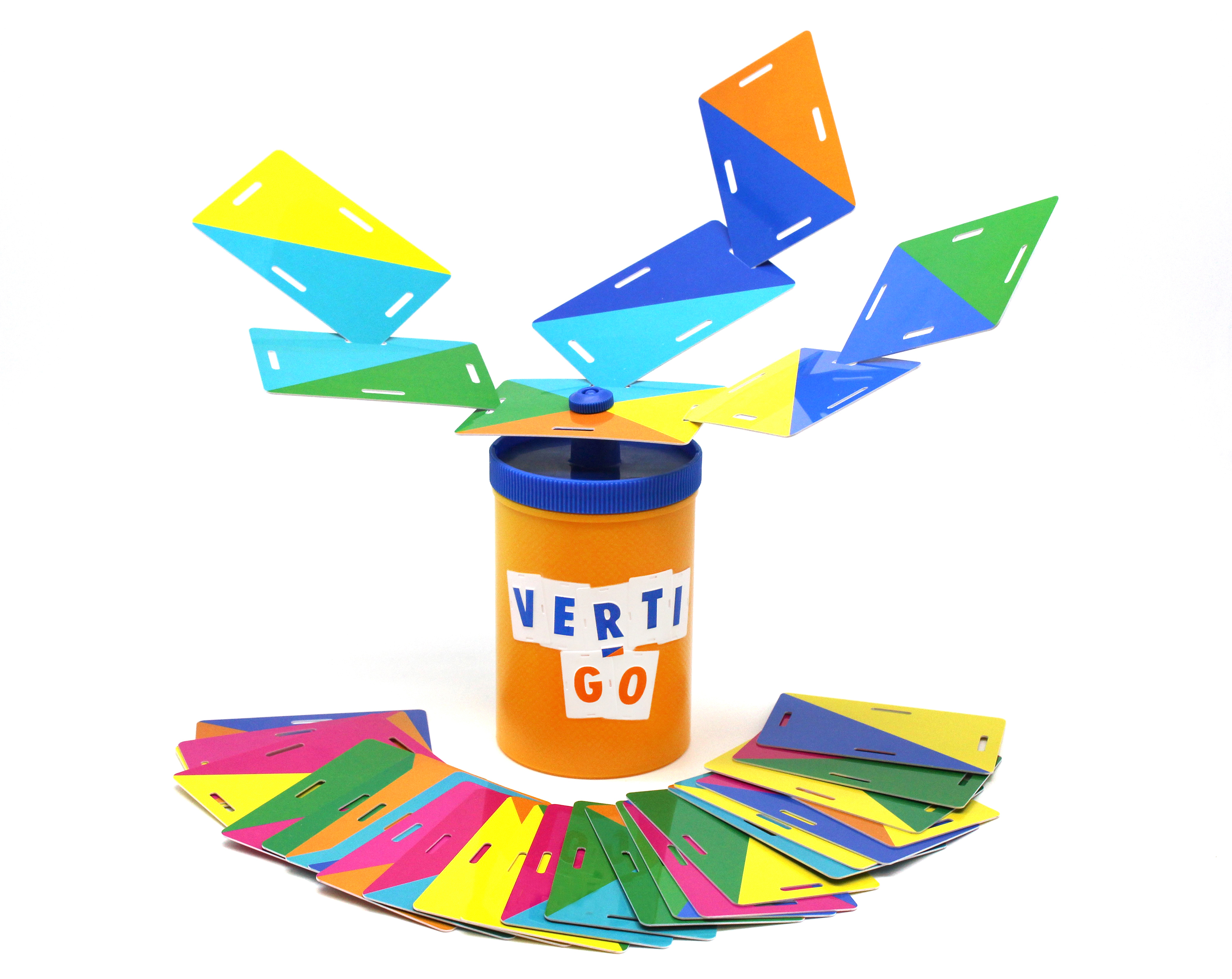 Verti-Go
$14.99; 8+
TCGToys.com
Verti-Go is a balance and strategy game featuring 32 cards with die-cut slits on each side that players use to build towers. Players take turns building ingenious designs off of a base that's shaped like a soda can, careful to balance their addition so the creation doesn't fall. As players take turns building their highest tower, they are working to make it more difficult for their competitors. The winner is the first player to get rid of their cards.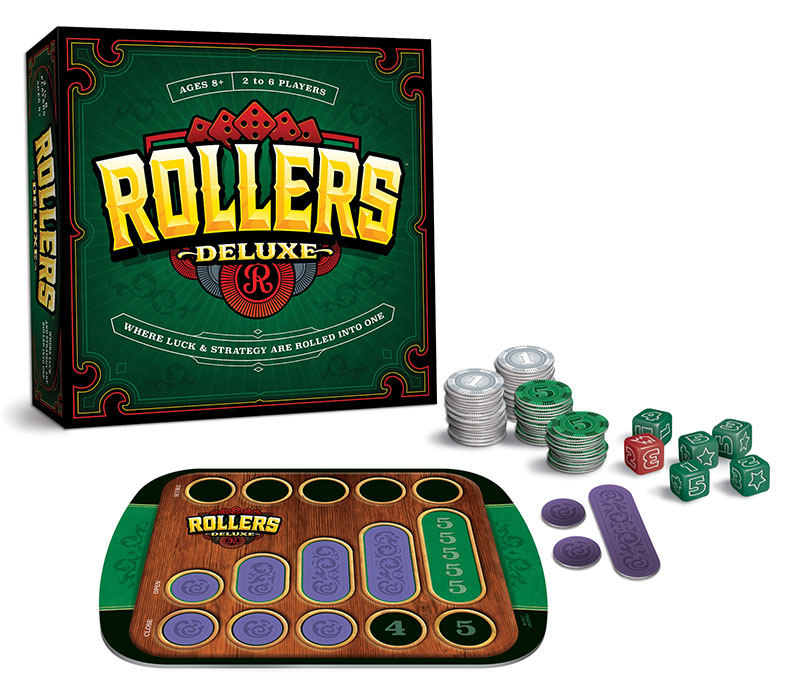 Rollers Deluxe-6 Player Edition
$24.95; 8+
USAopoly.com
Grab your friends and family for an exciting press-your-luck dice game. Race to 'open' and 'close' number sets to complete your game board. Once you close a number, opponents have to pay up with chips. Wild Stars will help you make your sets, but beware the dreaded Zap that cancels your roll. Will Lady Luck be on your side? The first player to score 5 points wins.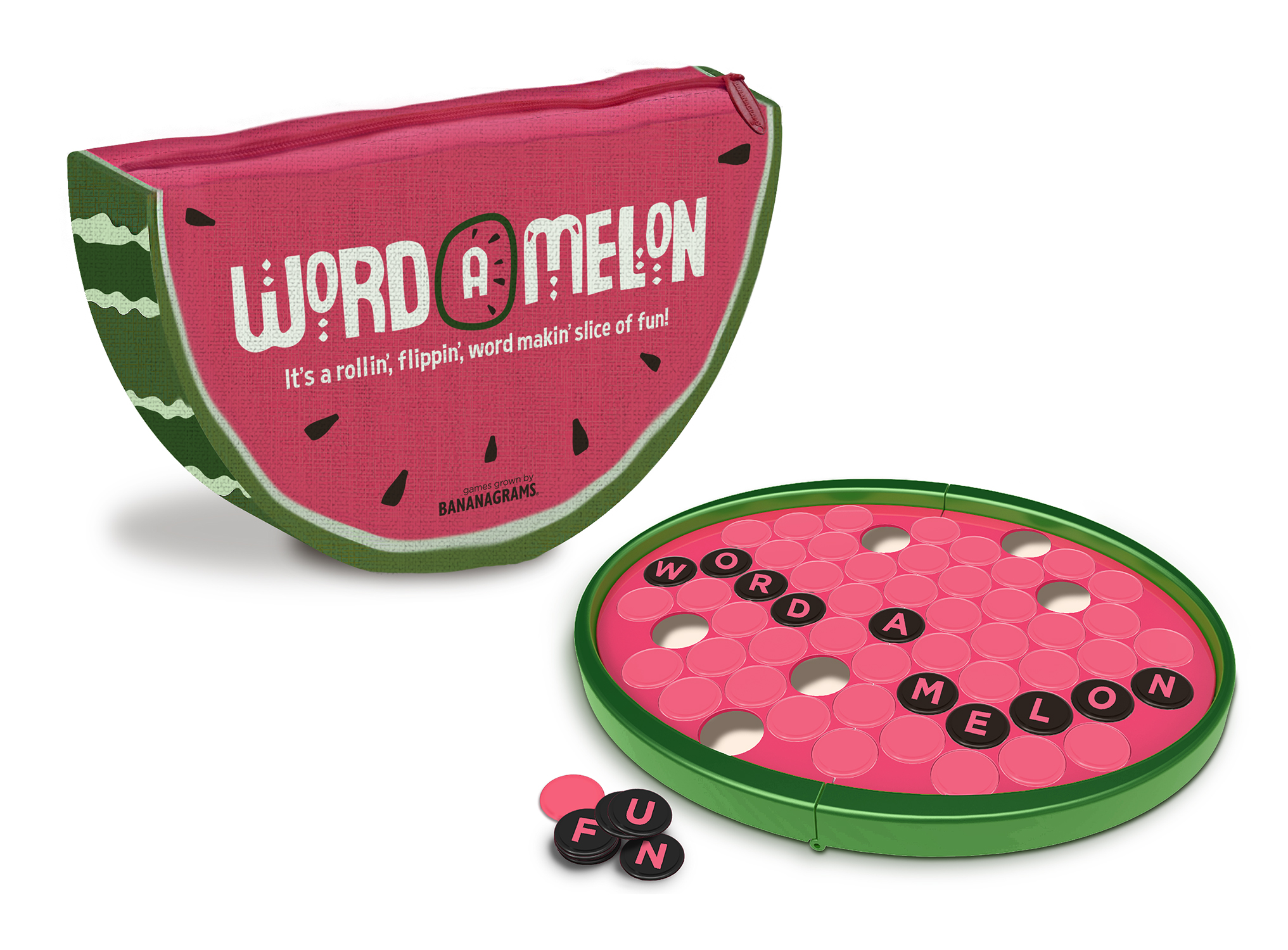 Word-A-Melon
$19.99; 6+
Bananagrams.com
Players take turns rolling the die, flipping the letter chips and creating words with the overturned letters. The unused letters get flipped back over so players must be sure to use their melon to remember where they are. The player with the most chips wins the game.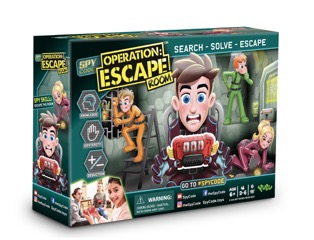 Operation: Escape
$29.99; 6+
Target.com
This interactive game taps into the escape room trend by combining skill, strategy and teamwork to search, solve and escape the room before time runs out. The game includes a series of three challenges, a Skill Challenge, Strategy Challenge and Luck Challenge. Remember to work quickly! If all tasks are not solved within the time frame on the belt, the player wearing the belt stays captured and everyone loses.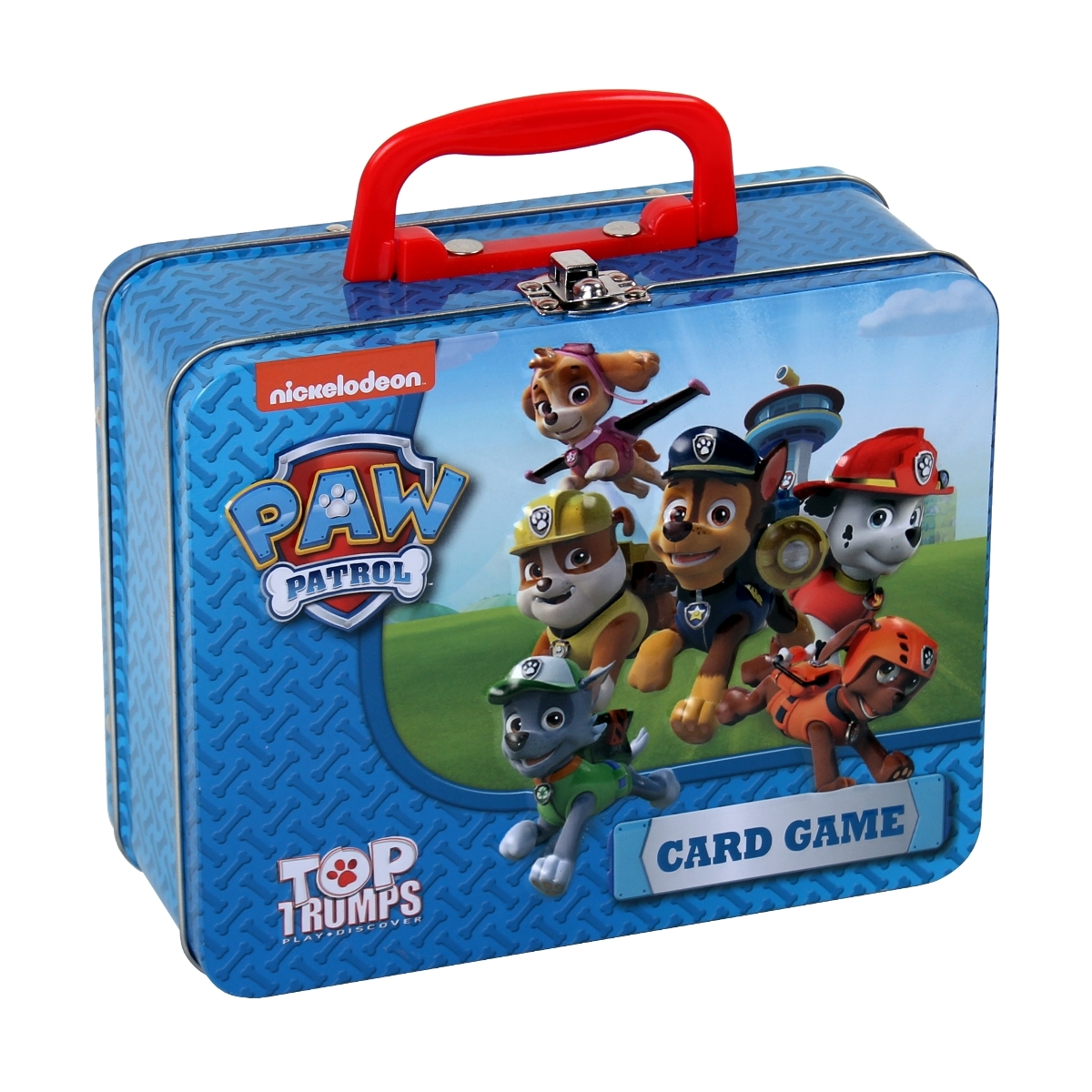 Top Trumps Paw Patrol Activity Tin
$12.99; 3+
TopTrumps.us
Alongside your favorite friends including Chase, Rubble, Skye and Tracker, you can play five great games all rolled into a special Top Trumps Collector's Tin. Play a mini version of our classic game of Top Trumps, as well as Pairs, an Observation Quiz, Spot the Difference and Take 5. Find out how heroic Marshall the firedog is, or how adventurous Rocky the recycling pup can be.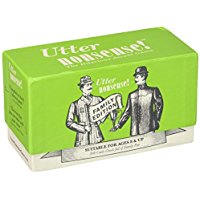 Utter Nonsense: Family Edition
$24.99; 8+
Target.com
This is a hilarious, family-friendly card game where players combine silly voices with even sillier phrases to create sayings that are just plain ridiculous. You don't have to be good at accents and the combinations don't need to make sense. Players are encouraged to improvise and make the phrases their own because the best performance wins the round. Whether Utter Nonsense is played around the dining room table, a campfire, or at holiday gatherings, it's an experience that will leave players aching from laughter.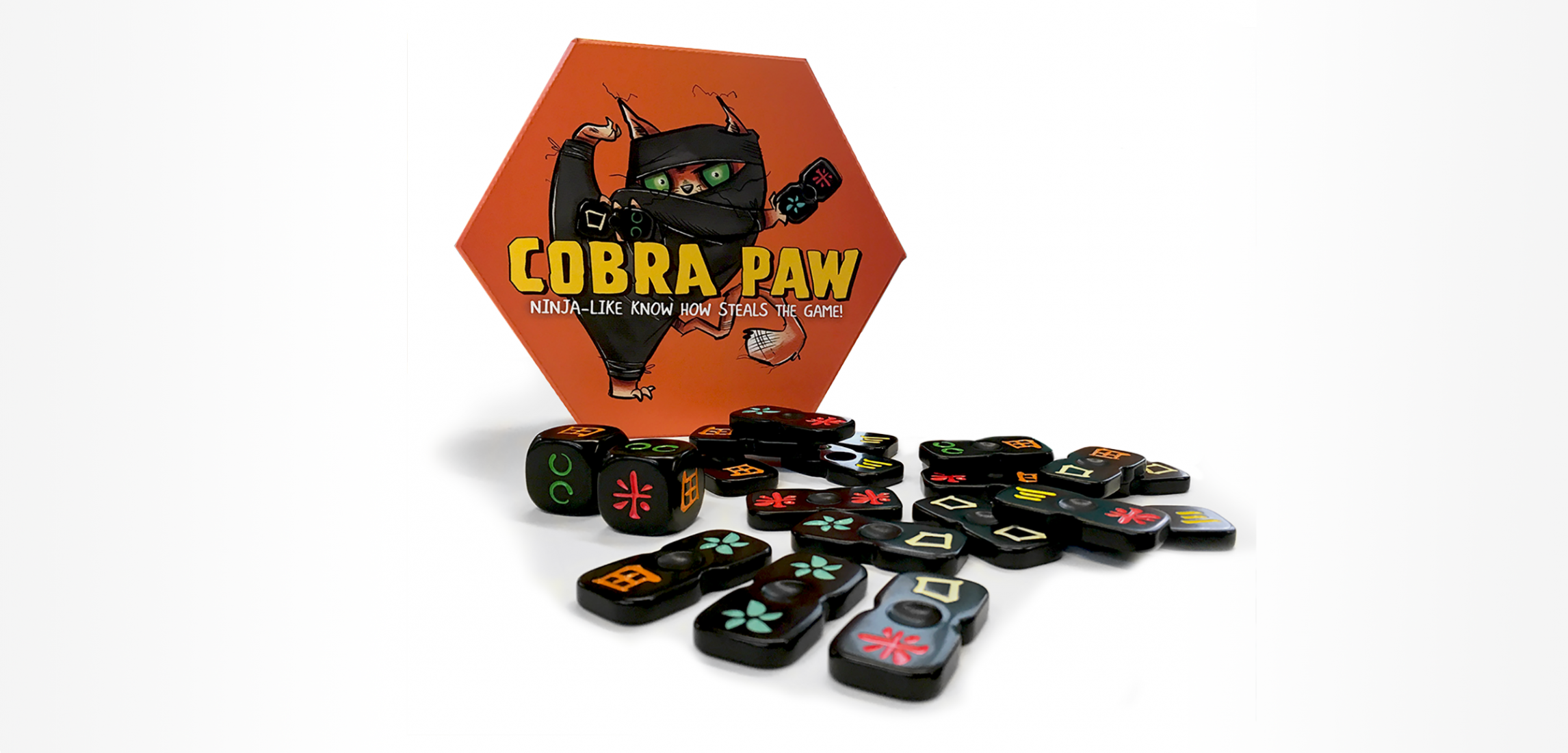 Cobra Paw
$14.99; 5+
Bananagrams.com
Ninja-like reflexes, sharp recognition skills, and mental fortitude steals the game in this new tile-snatching challenge. Players take turns rolling the dice (featuring 6 unique symbols), spotting the tile with the matching pattern, then grabbing it before their opponents. The first player to snatch up 6 tiles wins the game and bestows great honor to the Grand Shidoshi, Master Meow.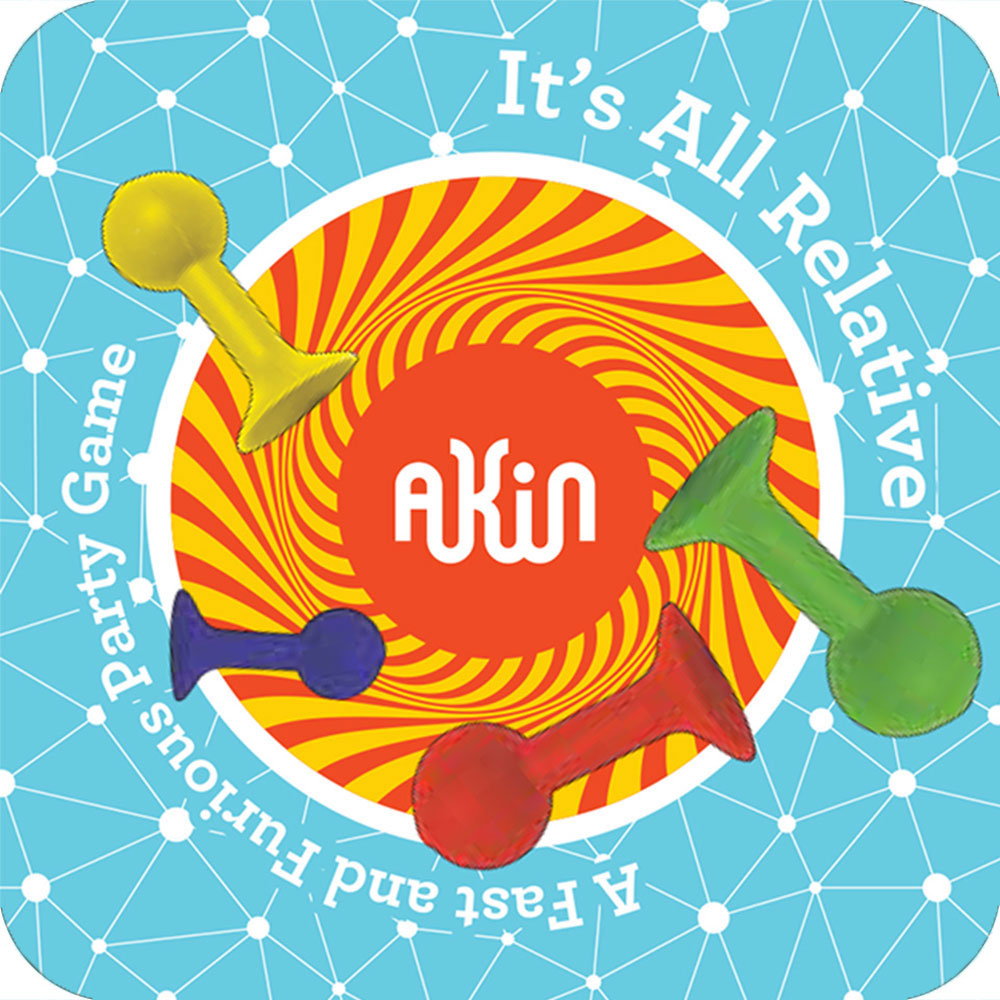 Akin Suction Cup Game
$19.99; 8+
FunnyBoneToys.com
A fast and furious party game where it's all relative. This is a game where you race to use your suction cups to "suction" up cards on the table that are related – or "akin" – to the card that is turned over during that round. The first person to suction up two valid related cards wins the round. The person with the most wins after 10 rounds is the winner of the game.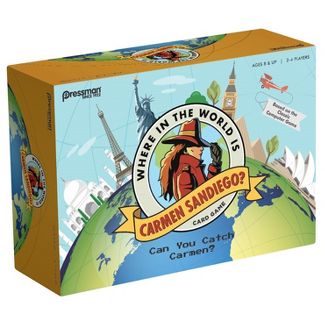 Where in the World is Carmen San Diego?
$14.99; 8+
Target.com
In this card game, you will be on a top-secret mission to recover the greatest treasures known to mankind – The Grand Canyon, the Statue of Liberty's Torch, and more. Get ready to jet set across the globe. Your assignment is to apprehend Carmen Sandiego, track the location of her hideout, and determine which loot she stole.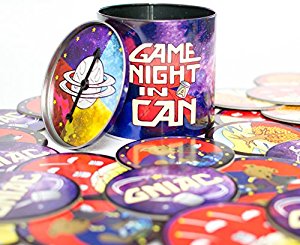 Game Night in a Can
$25; 10+
GameNightinaCan.com
This is the only party game that changes every time you play. With a mix of 30 creative challenges and games of skill, you'll be having so much fun that you won't even notice you've been using both sides of your brain. It's perfect for college dorm rooms, family game nights, holiday gatherings, office ice breakers, cabin getaways, camp activities, dinner parties, and beyond.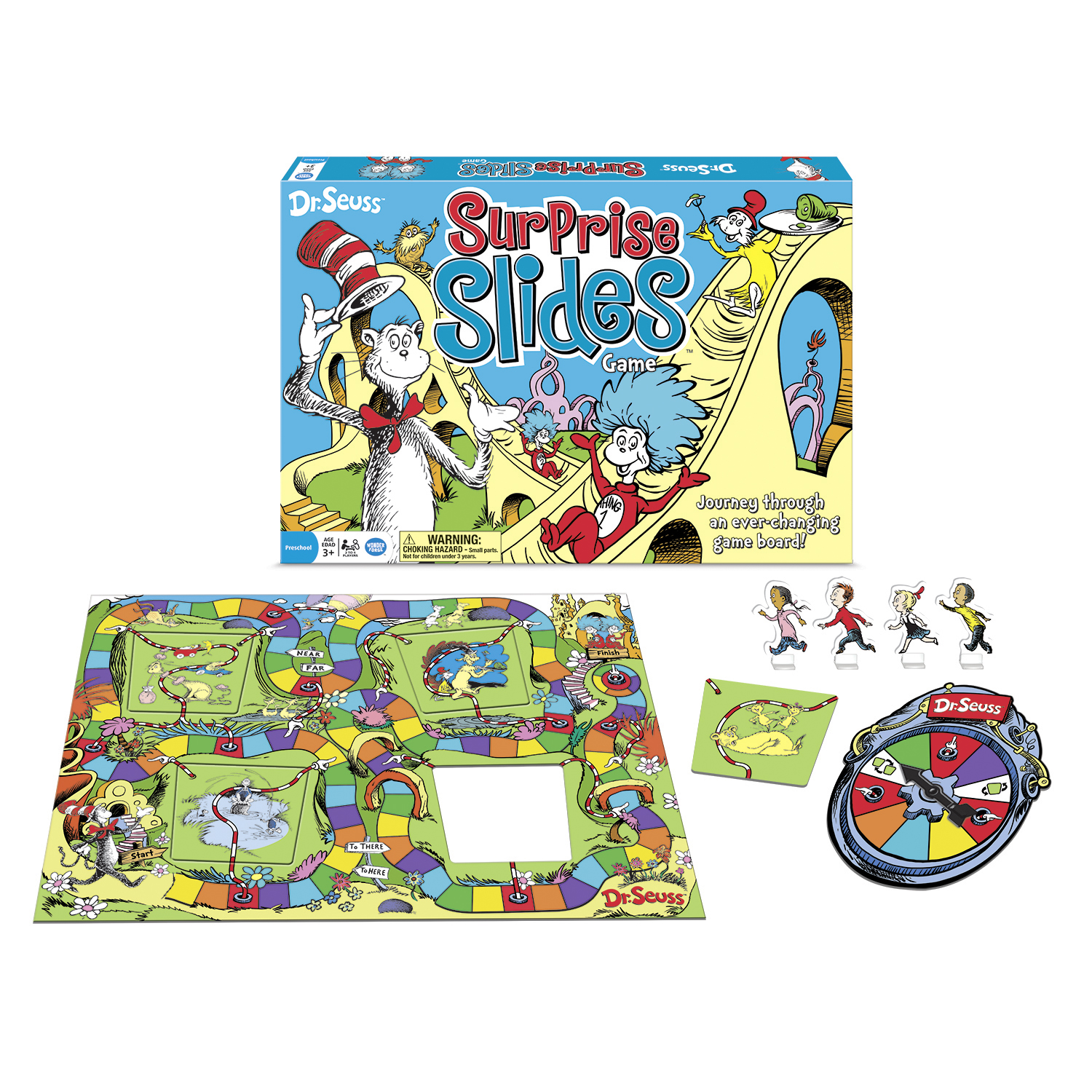 Dr. Seuss Surprise Slides Game
$11.99; 3+
Ravensburger.com
Hurry along the colorful path featuring your favorite Dr. Seuss characters. Visit Horton, The Lorax, Sam-I-Am, and more. Slides zip you ahead or send you backward. You'll never know when the slide tiles will mix and flip. It's a different game board every time you play.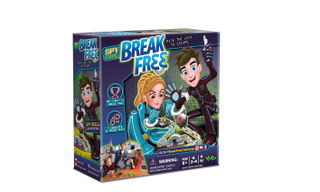 Break Free
$19.99; 6+
Target.com.co
Players handcuff themselves together and insert a maze into each handcuff. Using the lock pick, players must try to pick the lock on their handcuff as quickly as possible. The fastest to break free from their handcuff receives a token that corresponds with the maze color. There are points on the back of each token, the player with the most points after playing all three rounds, wins the game.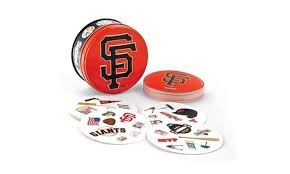 Spot it! (Sports editions)
$14.99; 6+
Target.com
MasterPieces teamed Spot It! with The NFL, NHL, MLB and NCAA to "fan"-chise the popular card game. Graphics in the new Spot It! Games will feature team logos as well as sport-specific related graphics, including equipment, some team mascots and other familiar icons. Every Spot It! game contains 55 circular cards. Each of these cards has eight different symbols on them. Each of the cards has exactly one of its symbols in common with each other card in the game. There are many different mini-games that can be played with the game, but the heart of Spot It! is trying to find the one common symbol shared between two cards before your opponent does.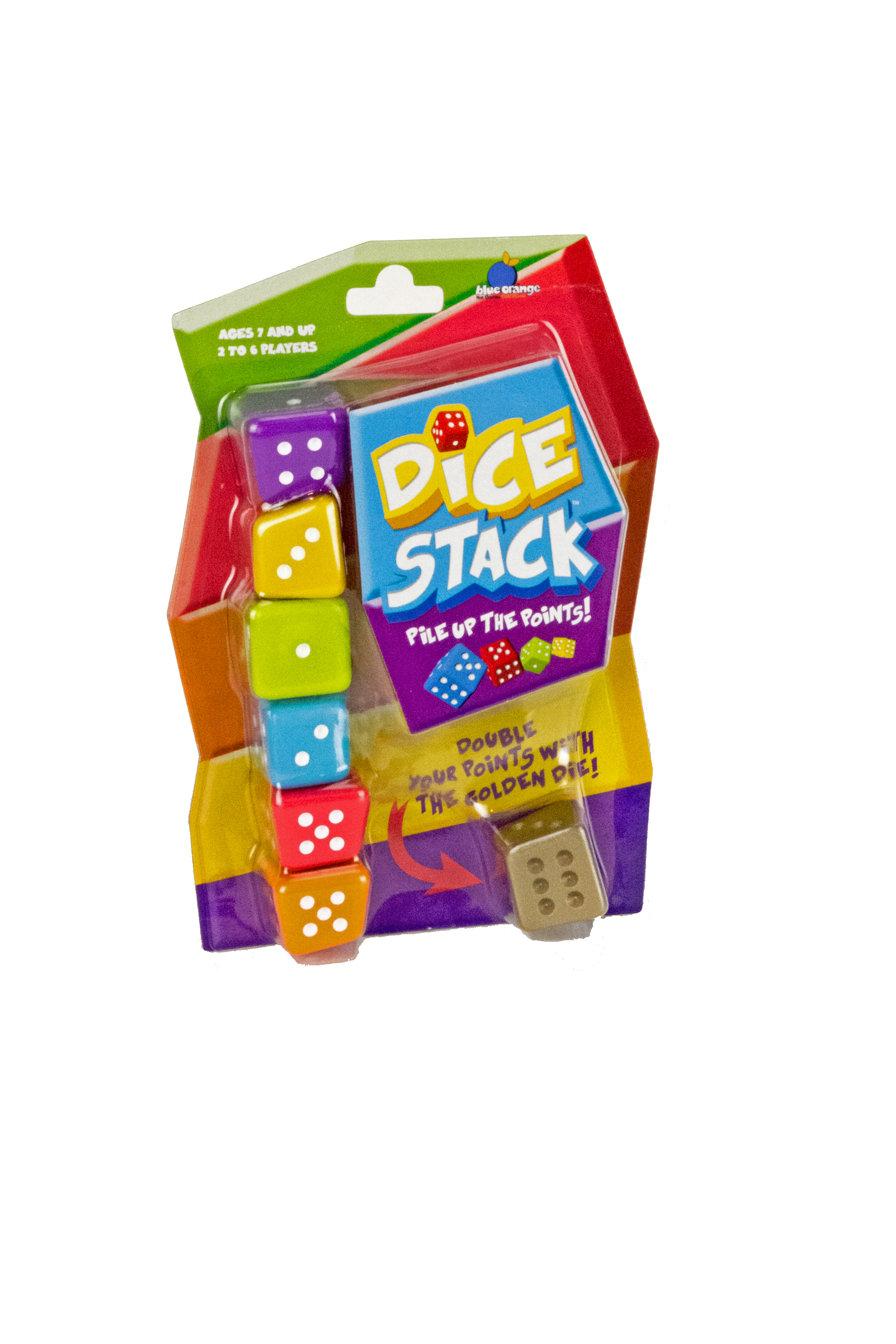 Dice Stack
$9.99; 7+
BlueOrangeGames.com
Roll the tilted dice and stack them up in numerical order. Stop at any time while you are building your stack and win the sum of the values you stacked. Carefully place the dice and don't let them fall, or you'll lose it all. The drawstring bag and compact game pieces make this a great travel game. Play anywhere there's a flat surface.
Published: October 2017