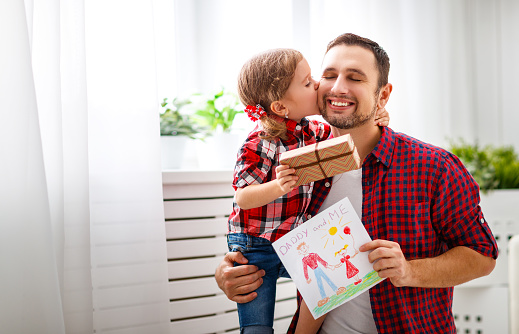 Looking for gift ideas for Dad or the other men in your life? Check out these great products they are sure to love.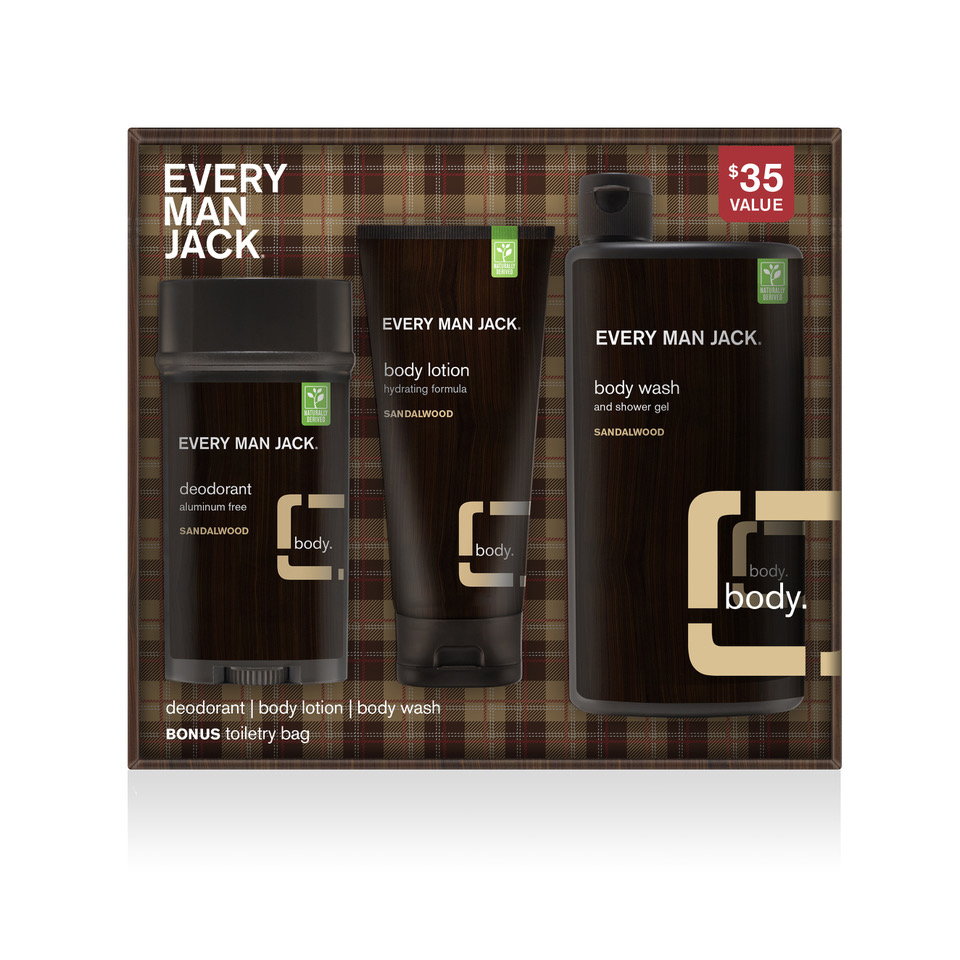 Sandalwood Body Holiday Kit
$19.99; EveryManJack.com
Includes a complimentary toiletries bag, deodorant, lotion and body wash. Each product is infused with essential oils and sandalwood that calms skin and leaves you feeling fresh and clean.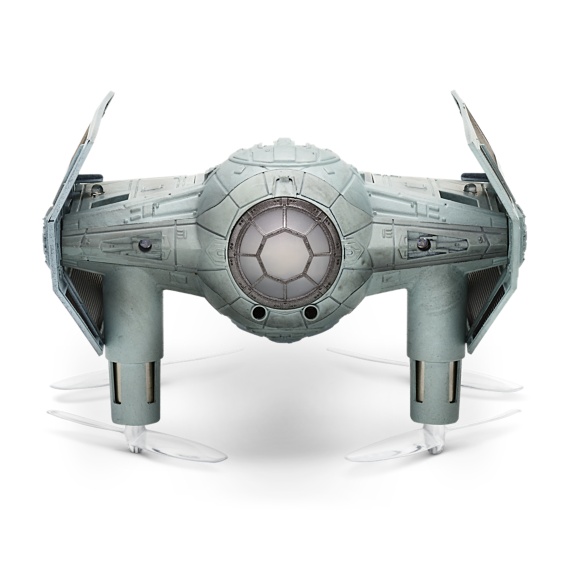 Propel's Star Wars Battle Drone
$179; BestBuy.com
Behold Star Wars fans everywhere: Propel's Star Wars Battle Drones are here. Whether you're a Padawan or Jedi Master, you'll be able to channel the "Force" using Propel's Flight Training app, and battle to the death with your friends in battle mode. Dreams of finally racing your X-Wing Fighter against a Stormtrooper on a Speeder are coming true.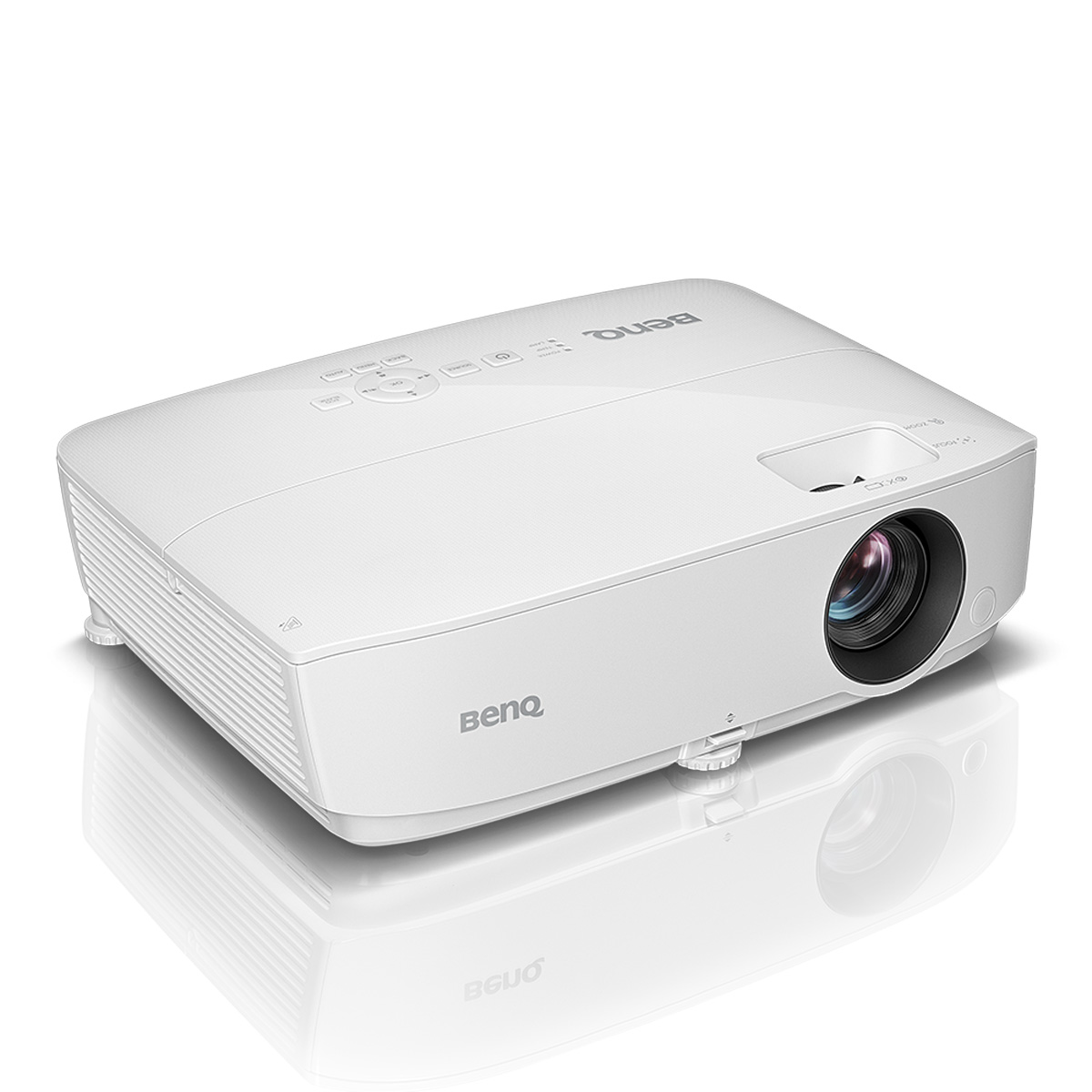 Full HD Home Theater Projector
$549; BenQ.us
BenQ's MH530FHD delivers movies, TV shows, sports, and fast-action video game content in 1080p resolution with 3,300 ANSI lumens and a high contrast ratio of 15000:1. The projector ensures brilliant color performance for any home theater space for screens up to 120". With a 3-year warranty, this projector delivers great value, perfect for families who would like to enjoy big-screen entertainment without breaking the bank.

Blast Motion: Blast Baseball 360
$149.95; BlastMotion.com
The world's most accurate and consistent motion-capture technology for batting. Removable motion sensor analyzes and records swing data for eight hours, allowing users to quantify progress and share highlights via social networks. Adaptive slow mo gives greater insights into your swing without any video editing. Paired app performs Smart Video capture automatically detecting, capturing and personalizing your video highlights with overlaid metrics, creating ready-made sharable videos. App is designed for iPhone 6/6+, iPhone 5, iPad 3 / iPad Mini 2 and iPod Touch 5th generation or newer as well as the Samsung Galaxy S5 and S6, LG G3 and Motorola Moto X.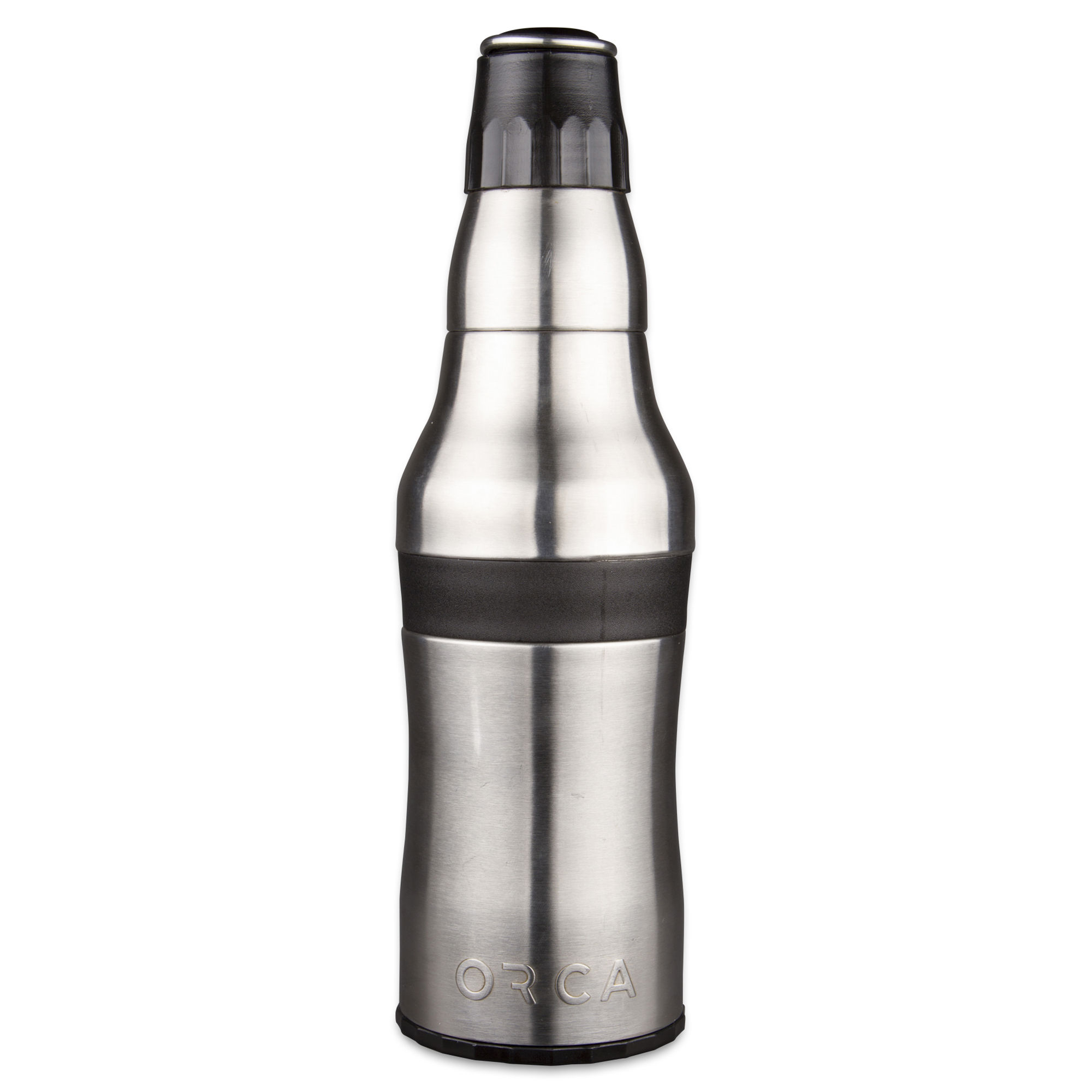 Orca 12 oz. Rocket Bottle and Can Beverage Holder
$29.99; BedBathandBeyond.com
This product is unlike any koozie you have ever seen. The 12-Ounce Rocket Bottle and Can Beverage Holder can hold your can or just the liquids and will keep them cool for up to 12 hours. There is even a hidden bottle opener on the bottom.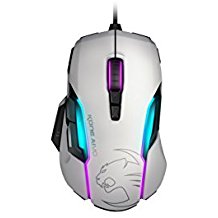 Kone AIMO Premium RGBA Gaming Mouse
$79.99; Amazon.com
Incorporates Patented ROCCAT Owl-Eye optical sensor with adjustable dpi for better cursor control. User can independently configure the RGBA multi-zone illumination system for a customize look. Ergonomic Kone shape increases comfort and usage time. The AIMO intelligent Living Light lighting system adapts to your play the more it's used and evolves when combined with additional AIMO products creating a unique lighting experience. Easy-Shift [+] Technology lets you assign a secondary function to the mouse's buttons, increasing control and functionality.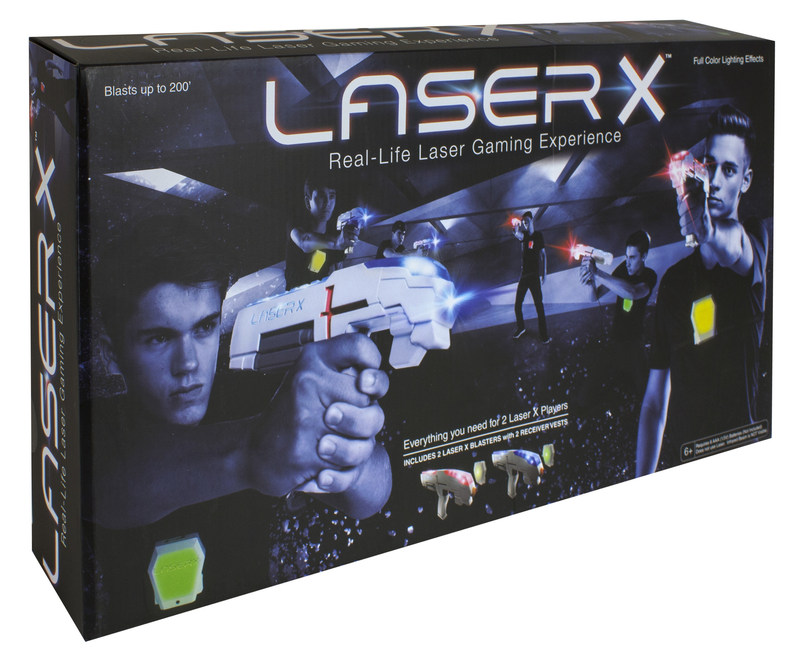 Laser X Laser Tag
$24.99-$49.99; Target.com
The ultimate high-tech game of tag. Blast your opponent's receiver vest from up to 200' away. Full color lighting effects let you keep track of shots and hits. Interactive voice coach gives tips and feedback during the game. Plug in headphones and hear the Laser X soundtrack and sound effects. Compatible with all other Laser X sets. Play as teams or as individuals.
Houston Astros 2017 World Series Champions DVD
$24.99: MLBShop.com
Celebrate your team's colossal win by adding this Houston Astros 2017 World Series Champions DVD to your collection. Gather around the TV and watch this eye-catching video and show everyone how proud you are to be a Houston Astros fan.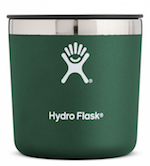 10 oz Rocks Glass
$29.95; HydroFlask.com
Hydro Flask's TempShield insulation prevents ice from melting and ensures your go-to drink stays frosty cold for hours. Plus, it also pulls double duty to keep your favorite espresso, golden milk chai or matcha piping hot. A beveled bottom and powder coating offers a comfortable, one-handed hold without transfer of heat or condensation buildup. Available with a splash-proof Honeycomb Insulated press-in lid that makes it easy to carry while providing additional temperature control.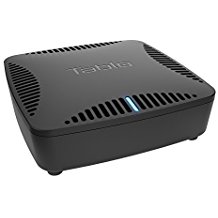 Tablo DUAL
$219.99; TabloTV.com
Tablo captures TV with an HDTV antenna, and combines the functionality of a DVR with the convenience and mobility of your Wi-Fi enabled streaming devices (smartphones/tablets, Roku, Amazon Fire TV, Apple TV, etc.); giving you the flexibility to stream live and recorded content both at home and on the go. As a network-connected DVR, Tablo lets you enjoy your favorite Over-the-Air TV programs via apps on all of your devices including Smart TVs, streaming media players, gaming systems, computers and mobile devices. With two tuners and 64GB onboard storage, Tablo DUAL allows you to record and stream up to two free broadcast channels from your HDTV antenna without the need for an external hard drive. Tablo also offers up the Tablo 4-Tuner (so you can watch/record 4 shows at once).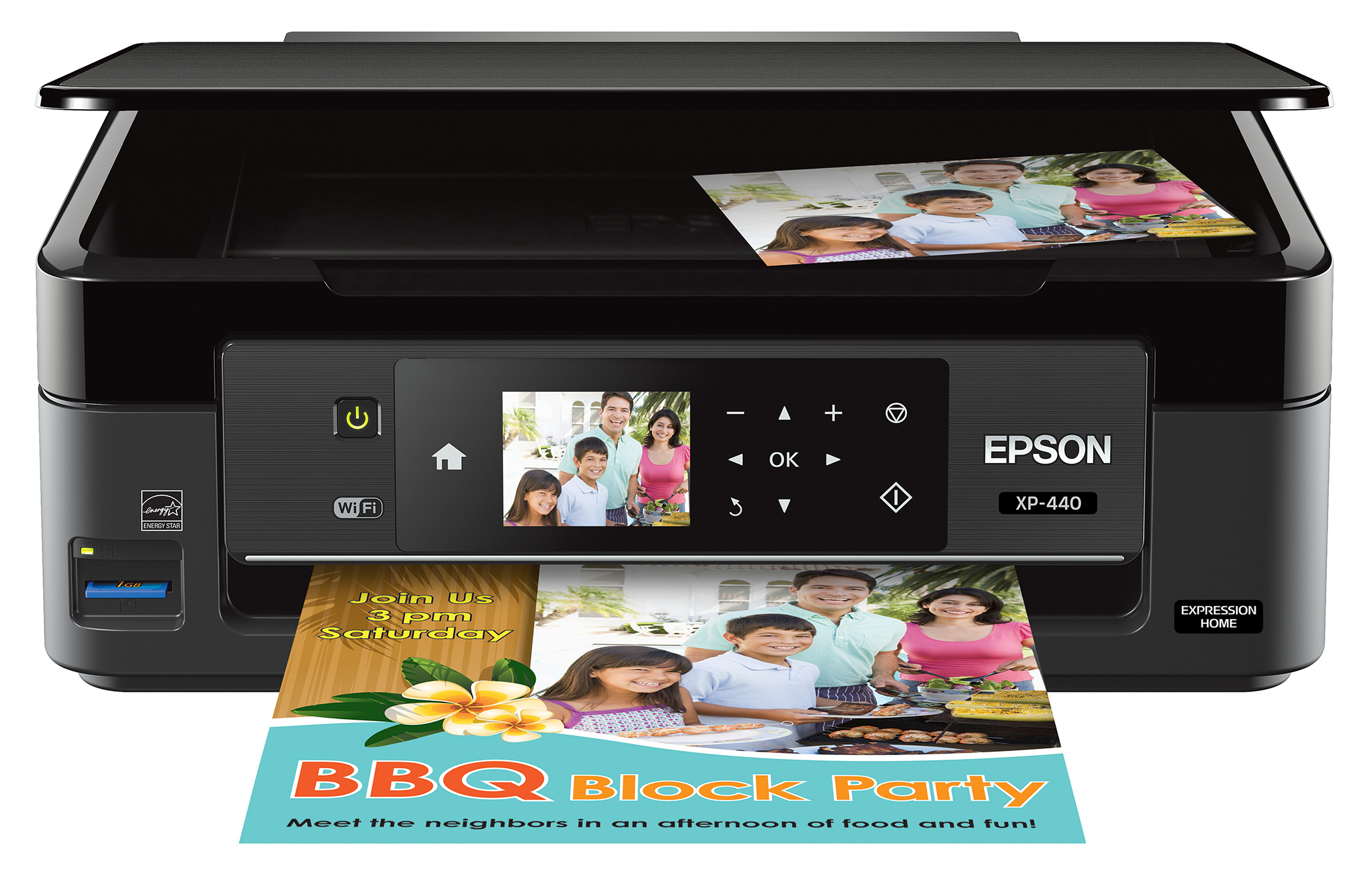 Epson Expression Home XP-440 Small-in-One Printer
$99.99; Epson.com
Its hi-res 2.7" color LCD makes setup and navigation easy. Use the built-in card slot to print borderless photos PC-free. Individual inks mean you only need to replace the cartridge that runs out. The compact XP-440 allows you to print from virtually anywhere, with or without a network — even from your iPad, iPhone, Android tablet or smartphone. And, its 100-sheet paper capacity means you'll reload paper less often. You can also print Instagram and Facebook photo collages and more with Epson's Creative Print App.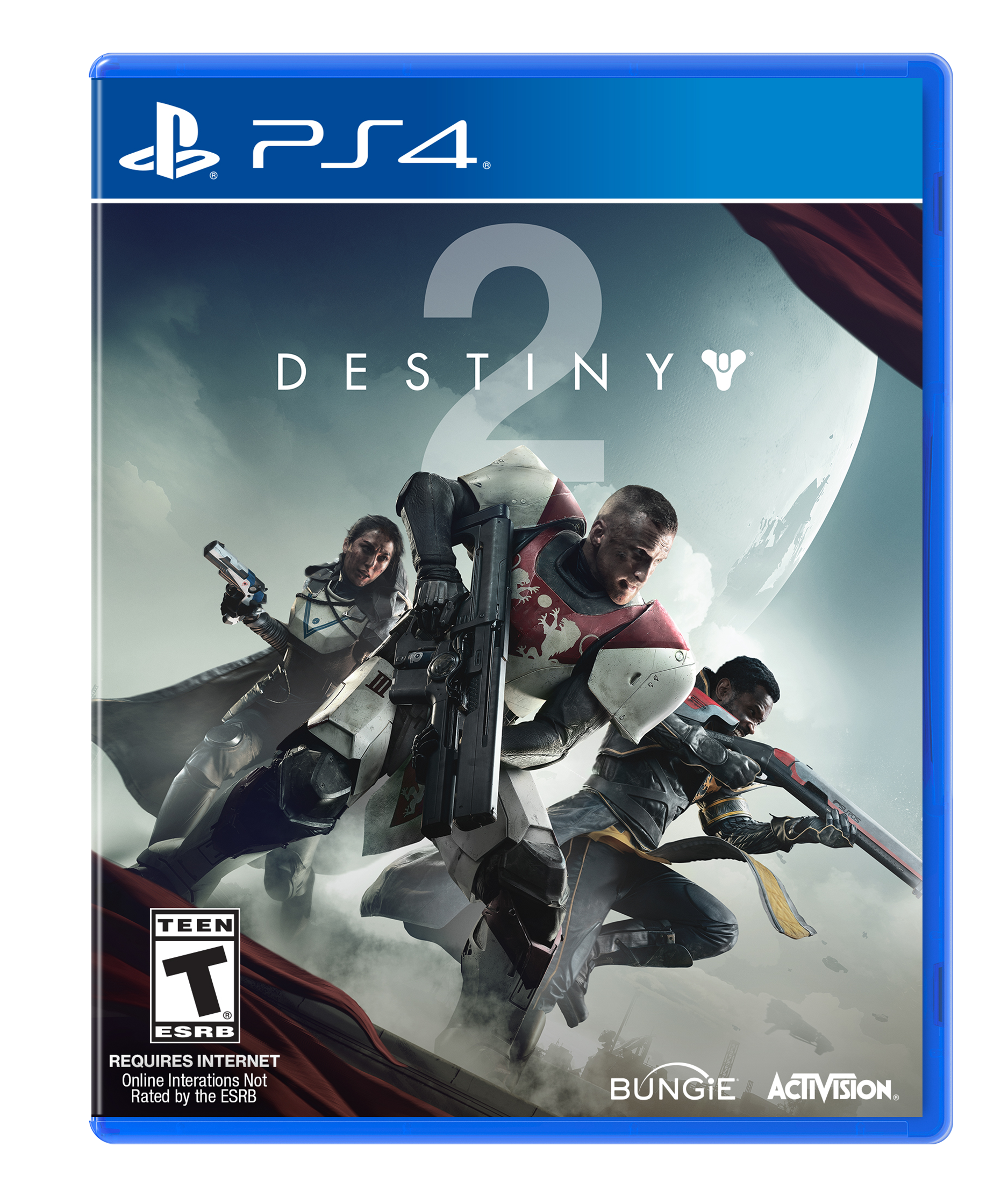 Destiny 2
$59.99; Amazon.com
From the makers of the acclaimed hit game Destiny, comes the much-anticipated sequel. An action shooter that takes you on an epic journey across the solar system. Humanity's last safe city has fallen to an overwhelming invasion force, led by Ghaul, the imposing commander of the brutal Red Legion. To defeat the Red Legion and confront Ghaul, you must reunite humanity's scattered heroes, stand together, and fight back to reclaim our home.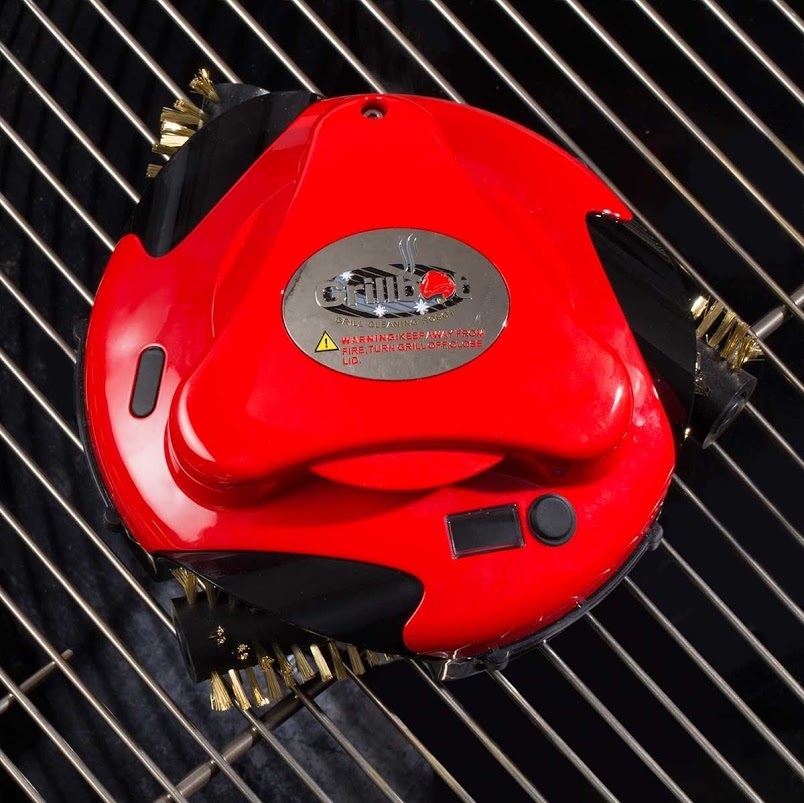 Grillbot
$89.95-$109.95; Grillbots.com
The grillbot is the world's first automatic grill cleaning robot! Simply place the grillbot on your grill, press a button and you're done. The grillbot does all the grill cleaning for you. No more scrubbing. A grillbot is easy-to-use and fun to watch — a fully-automated device that makes grill cleaning possible with just the push of a button.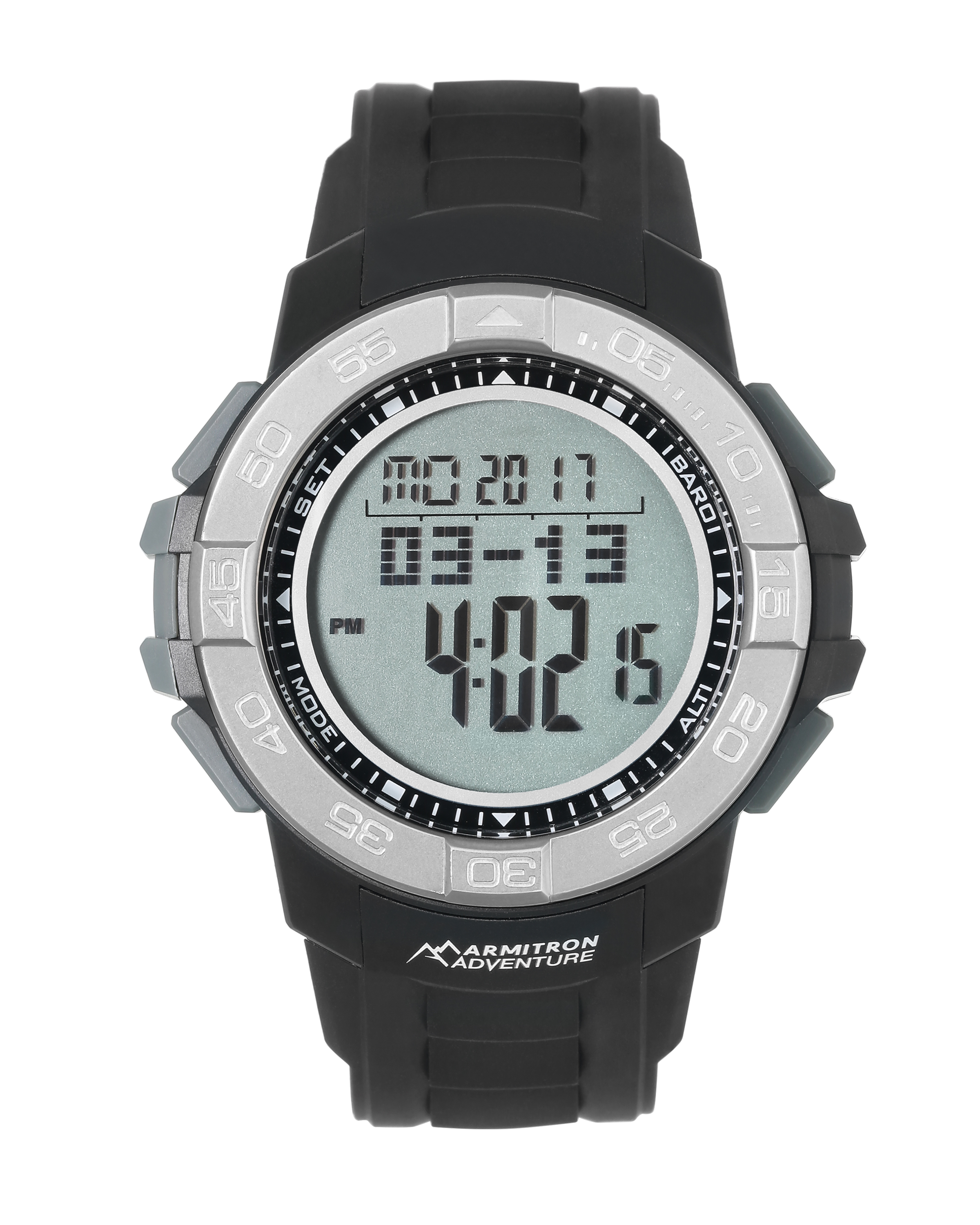 Black Armitron Adventure Day & Date Watch
$95; Armitron.com
Weather can change your adventure plans quickly. With a barometer, temperature reference and a weather station all built in, this watch is ready to get you through your journey while matching your style in yellow or black. Add these features to the altimeter to recognize the shift in your environment, and you are ready to go explore.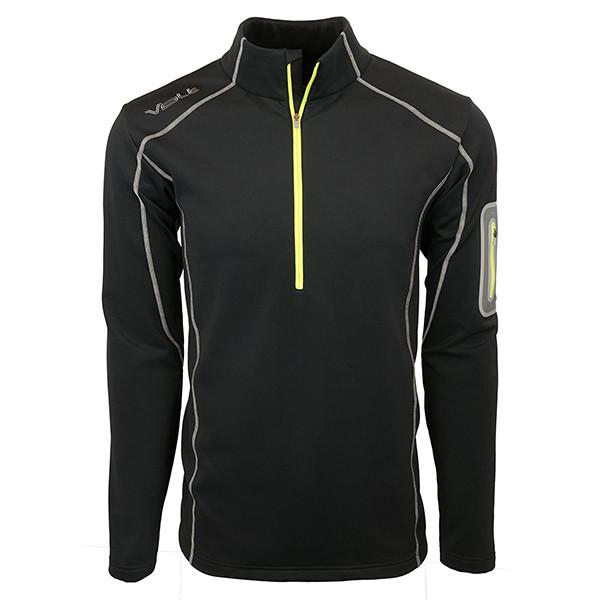 Volt Heated Jacket – Thermal Half Zip
$169.95; VoltHeat.com
Extremely versatile, this Half Zip is powered by a 5 volt USB power bank battery. With a two-zone heating system that targets the back of the neck through the collar and the upper back between your shoulder blades. Providing optimal heat transfer, it helps the heat penetrate deep into your body's core for a superior warming experience.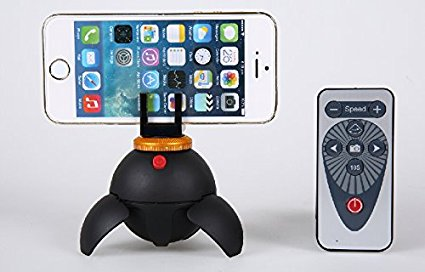 Polaroid Panorama Eyeball
$39; Amazon.com
The versatile Polaroid remote-controlled 360 degree panorama eyeball accessory is a compact, portable freestanding mini tripod that also can be placed on a tripod, slider or even selfie stick. The device is ideal for creating the perfect panoramic video or picture.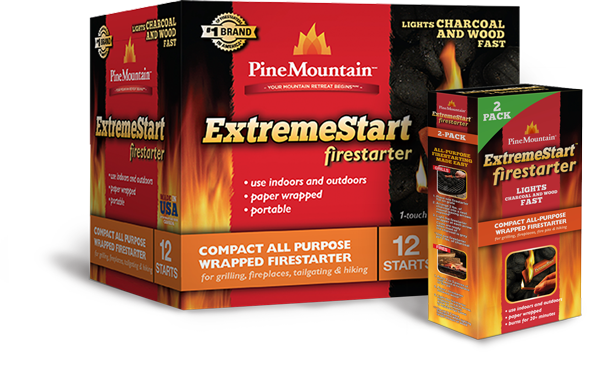 Pine Mountain ExtremeStart Firestarter
$6.49; PineMountainFire.com
The Pine Mountain ExtremeStart Firestarter is a great gift for dad, especially if he enjoys camping or hiking. It is the size of a pocket knife, making it small enough to stick in your backpack or pant pocket, giving you the option to start a fire in under two minutes. Enjoy grilling or tailgating? Use the ExtremeStart instead of accelerants like lighter fluid to start your grill – it burns clean and doesn't leave your food with a chemical taste.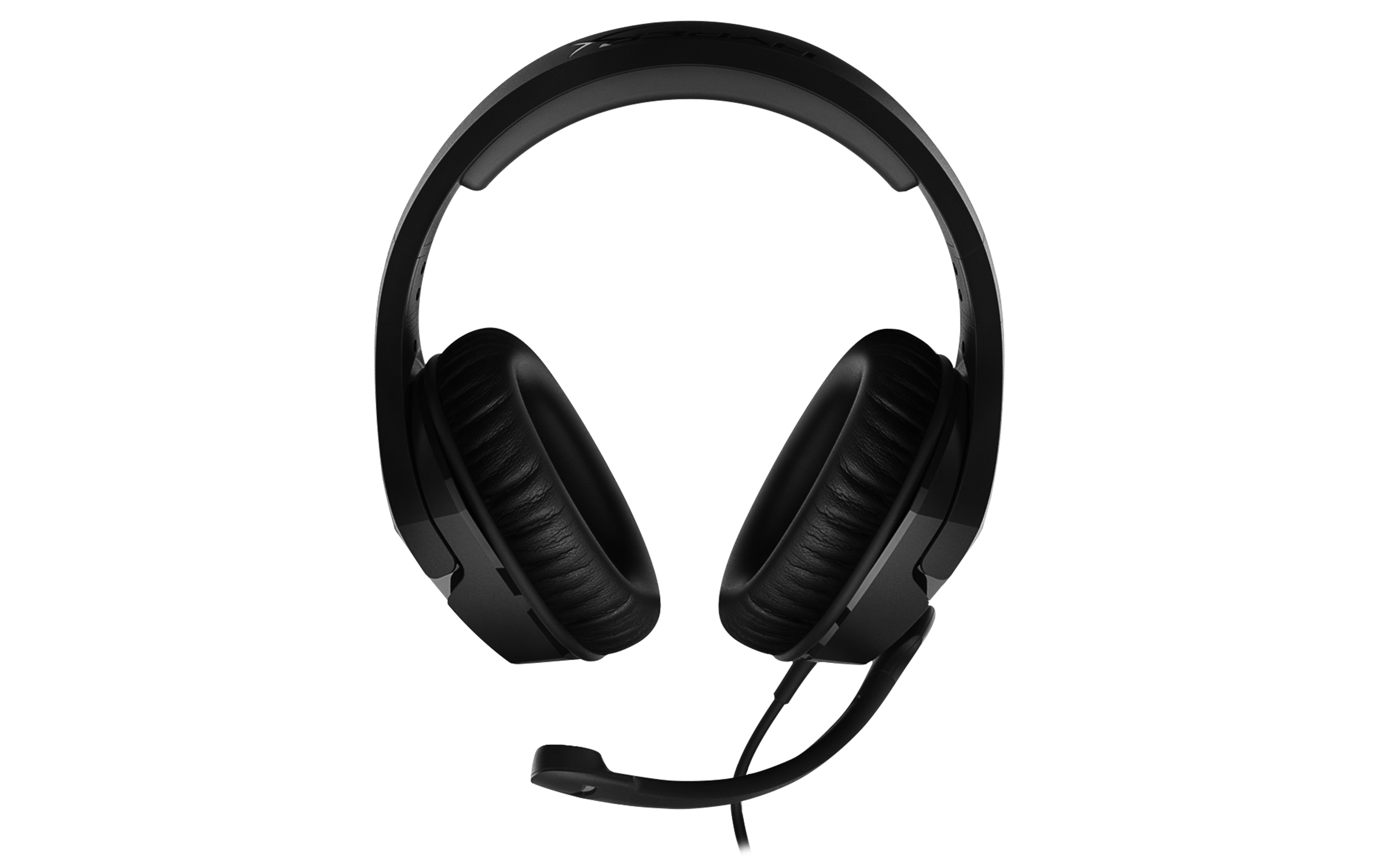 HyperX Cloud Stinger
$49.99; HyperXGaming.com
Powerful sound and ultra-comfortable HyperX signature memory foam to provide the ultimate listening experience. Weighing just 275 grams for hours of comfortable wear and ensures crisp and clear audio and out-of-the-box compatibility with PC, XBox One, PS4, Wii U and a range of mobile devices.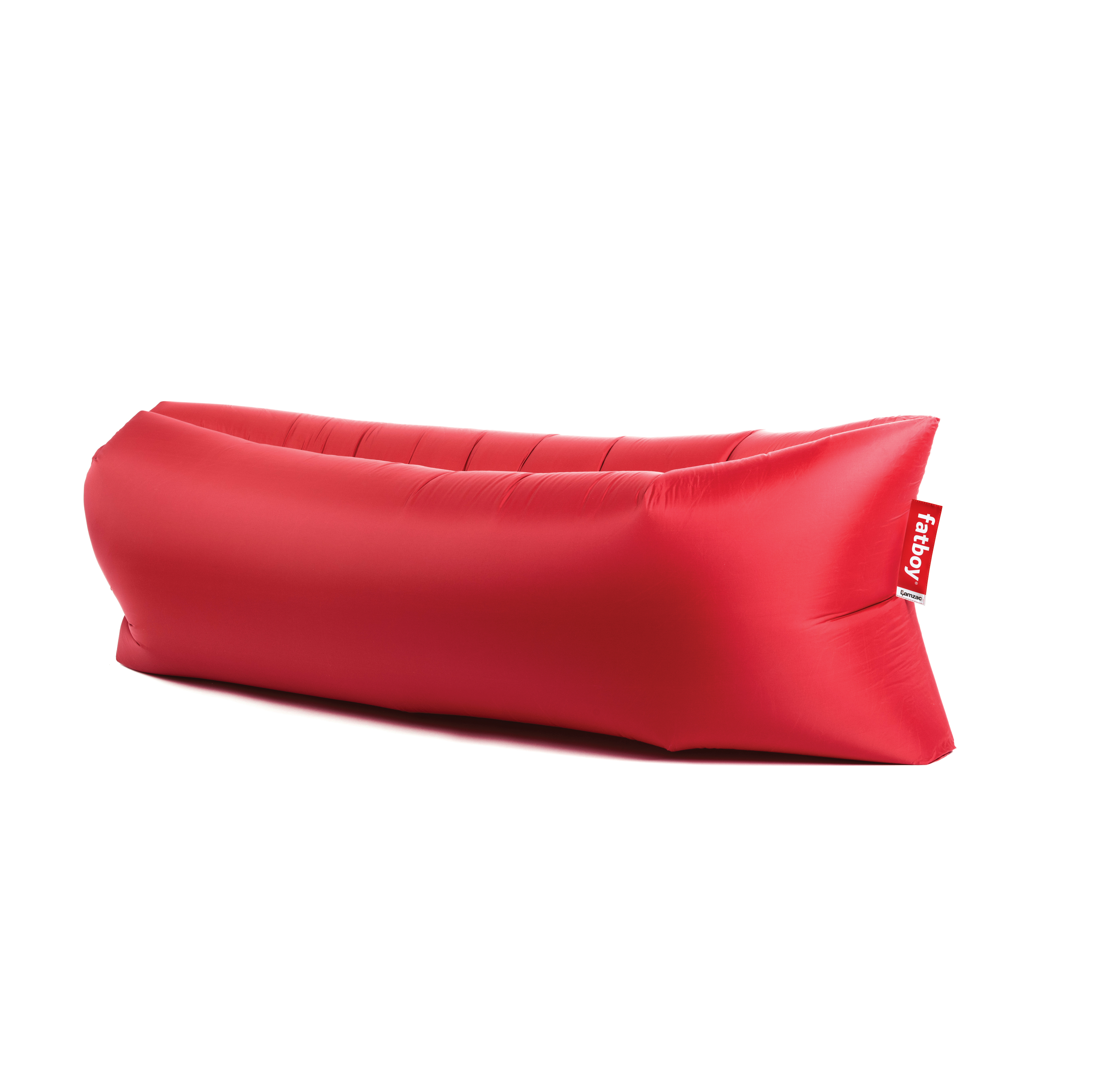 (FATBOY)RED Lamzac
$79; FatboyUSA.com
This fan favorite for travelers can inflate in just seconds. Every time you buy a (RED) product from one of our partner companies this holiday season, the company makes a donation to fight AIDS.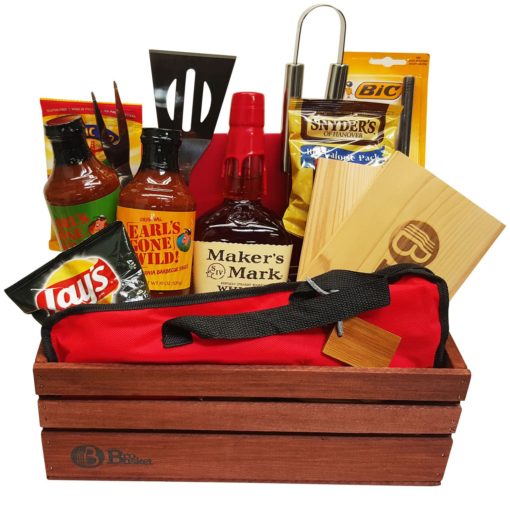 Bro Basket
Prices Vary; TheBroBasket.com
Bro Basket created the coolest BBQ gifts you've ever seen; packed with utensils, cedar smoker planks, long BBQ lighters, packs of beef jerkey, bottles of Earl's Gone Wild barbecue sauce and "la piece de resistance"... a 750 ml bottle of Maker's Mark Bourbon, The Bro Basket has thought up the perfect gifts for the hosts in your life. They've put in all the fun grilling essentials, then sprinkled in some booze for those who want a little spirit at their party (because who wants another side of coleslaw).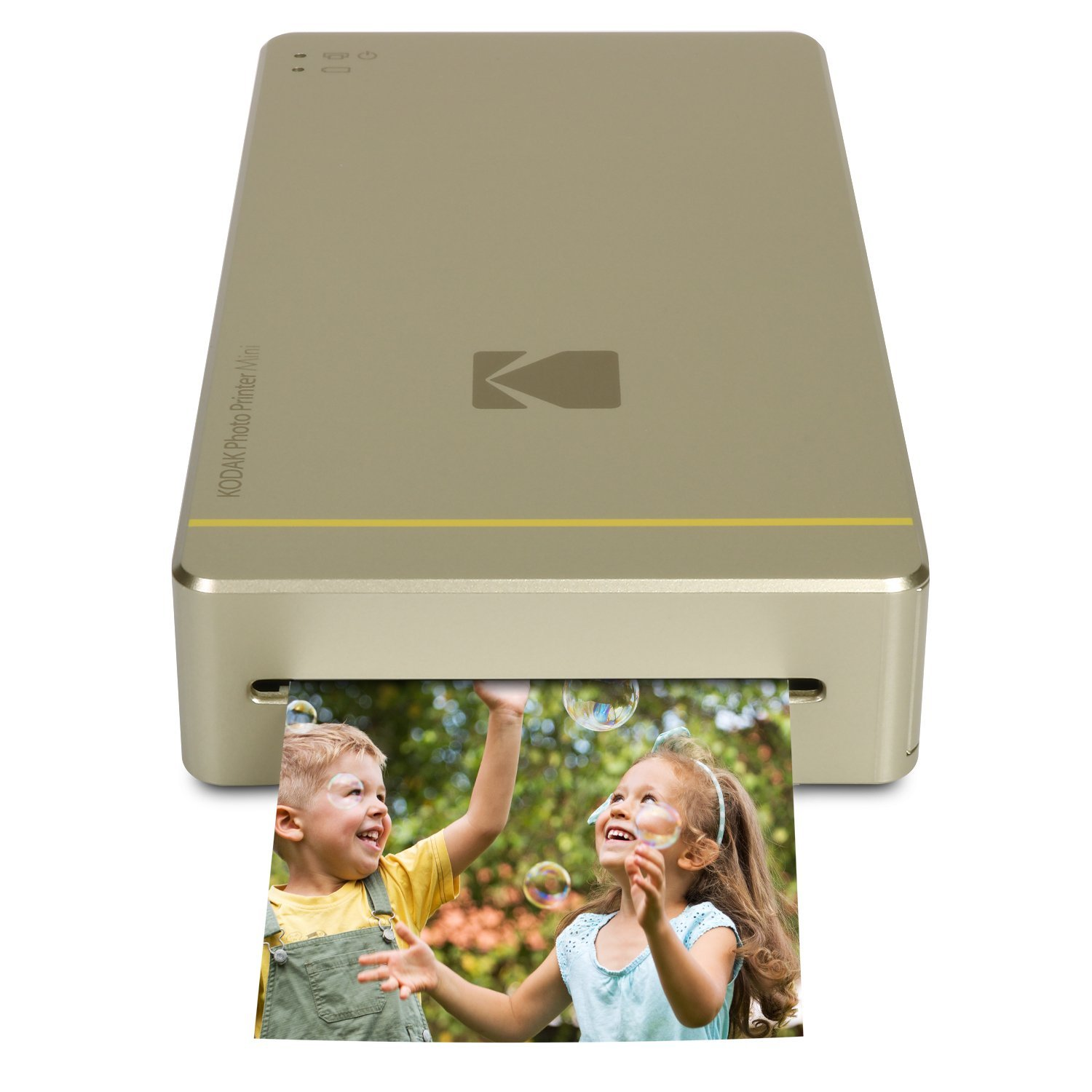 Kodak Mini Photo Printer
$99.99; KodakPhotoPrinter.com
Available in three chic colors, the portable and highly compact Kodak Mini Photo Printer produces quality 2.1x3.4 images from your smartphone with the touch of a button. Great for family vacations, party favors, and more.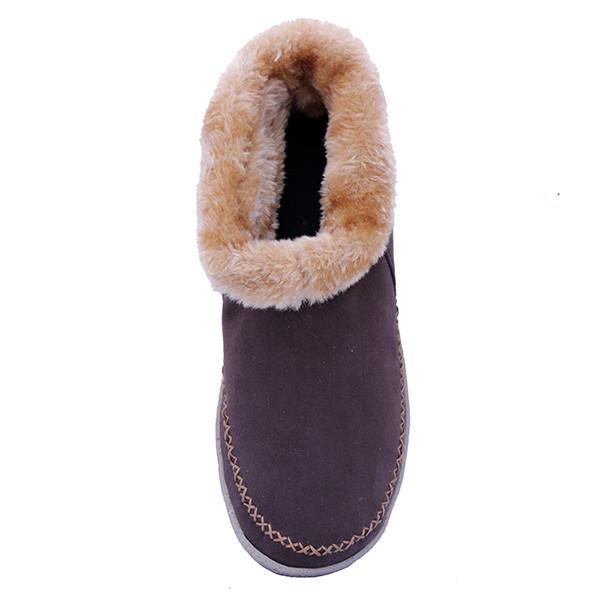 Volt Heated Slippers – Smart Slippers
$129.95; VoltHeat.com
Featuring a built-in "smart" thermostat control that automatically adjusts heat output for optimal thermal comfort, the design is a hands-free heated slipper that easily keeps you cozy warm. Powered by very small but powerful rechargeable lithium battery packs, simply slip on the Smart Heated Slippers and instantly enjoy soothing warmth. These versatile heated slippers also feature a non-slip outsole making them perfect for both indoor and outdoor use.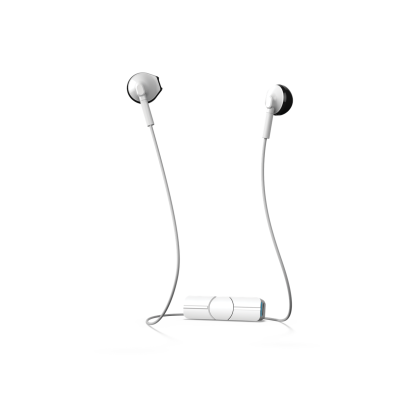 InTone Wireless Headphones
$29.99; ZAGG.com
Features powerful and lightweight 14mm neodymium drivers for outstanding, yet affordable sound. They minic the shape of the ear and are designed for those who can't find a comfortable fit with traditional earbuds with adjustable earbud tips. Available in black or white.
Updated: December 2017