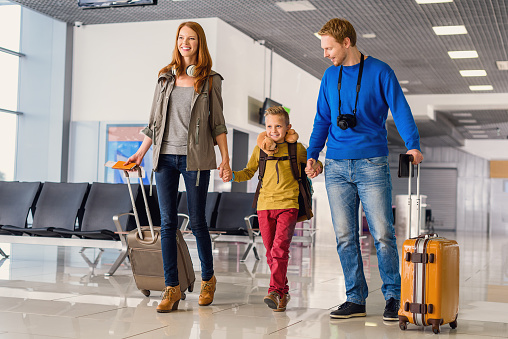 Family Travel Products! Whether you are traveling by plane, train or car, these travel products are sure to make any family trip more enjoyable.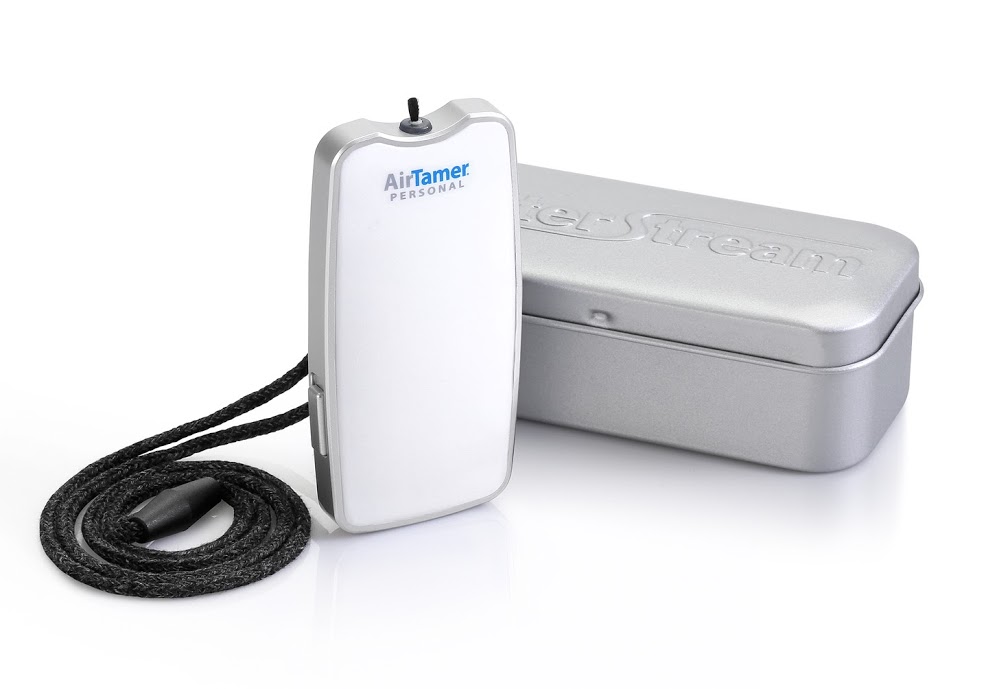 AirTamer A310
$149.99; Filterstream.com
The AirTamer A310 is the world's most effective personal rechargeable air purifier. AirTamer's Advanced Ionic Technology emits a constant stream of healthy negative ions that force airborne pollutants away from your personal space giving you a zone of cleaner, healthier air. AirTamer's state-of-the-art electrostatic purification creates a 3 foot sphere of cleaner, healthier air around your head. It cleans the air of atomic sized pollutants (e.g. viruses, pollen, smoke, molds and dust mites) that traditional air purifiers leave behind. It is silent in operation and it's extremely energy efficient technology provides 150+ hours of run time on one charge.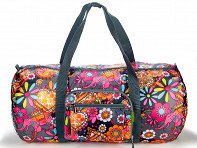 Sacs of Life Duffster Collapsible Bag
$45; TheGrommet.com
Full-sized duffle bag when you need it, folds neatly into little pouch when you don't. Includes a bonus drawstring "Ditty" bag for dirty shoes or wet bathing suits; two additional side mesh pockets. Comes in a wide variety of prints and colors.

Evolution Neck pillow
$39.99; Cabeau.comau.com
With patented ergonomic design and exclusive vertical side panel, the award-winning Evolution Pillow has redefined what it means to use a travel pillow. Responsive memory foam and 360° head and neck comfort pave the way for superior comfort, giving travelers everything they need for rest and relaxation.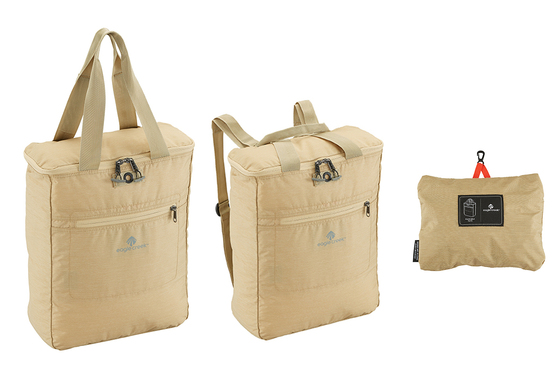 Eagle Creek Packable Tote/Pack
$31.95; EagleCreek.com
This versatile bag features adjustable backpack straps that convert to tote grab handles, and the whole bag packs down into is front pocket. Great for day trips to the beach or bringing those must-have souvenirs home.

Fold and Go Blanket
$19.99; Cabeau.com
4-in-1 blanket + pillow + seat cushion + lumbar support. Turn any trip into a first-class experience with our luxurious Fold 'N Go™ blanket. Made of velvety, machine-washable French microfiber, this multi-tasking blanket keeps you cozy when it's unfolded, or it can double as a soft pillow, comfy seat cushion, or functional lumbar support when stored in its travel case.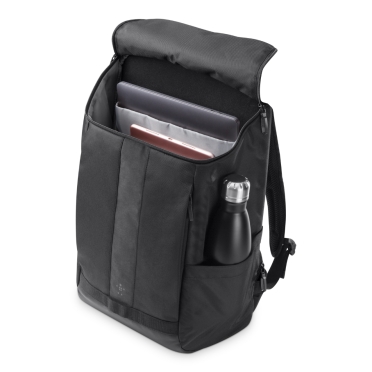 Active Pro Backpack
$49.99: Belkin.com
The Active Pro Backpack Bag is the ultimate companion when work keeps you on-the-go. Padded compartments protect your laptop and tablet, while dedicated storage pockets mean secure, easy organization for cell phones, battery packs, business cards, pens and other accessories. The padded back and straps provide added comfort, the base features a water-resistant coating to protect your belongings, and highly reflective strips give added visibility in low light. This high-performing, tech-friendly backpack is the perfect partner for any commute.


Published: September 2017