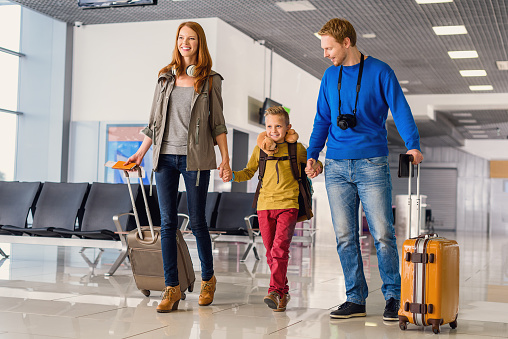 Family Travel Products! Whether you are traveling by plane, train or car, these travel products are sure to make any family trip more enjoyable.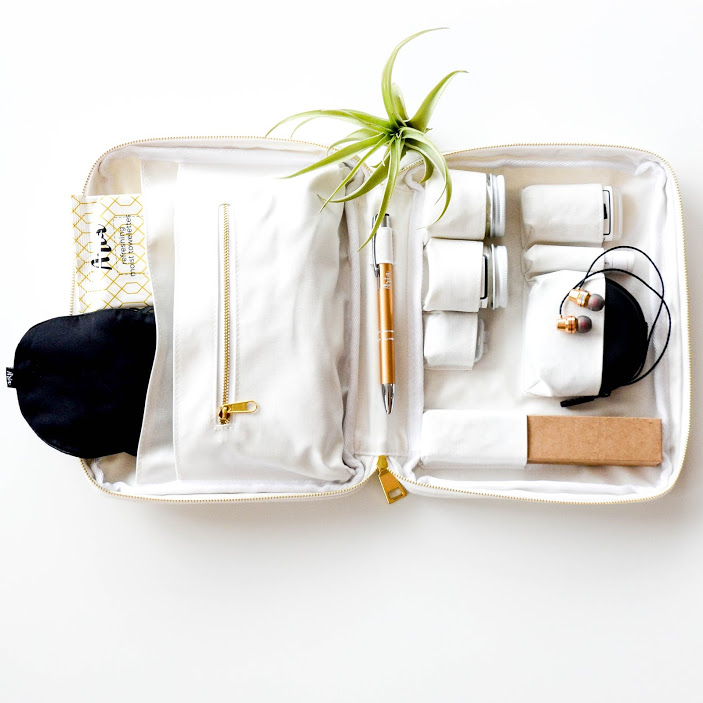 Aria Kit
$79.99; AriaKit.com
Perfectly organized and full of everything you need to stay comfortable on the plane and on layovers. Hand-picked, high-quality materials to make your travel experience incredibly comfortable. Includes handmade face and body moisturize, lip balm with essential oils, all-natural deodorant, natural toothpaste with colloidal silver, alcohol-free, gentle wet wipes that remove makeup and more.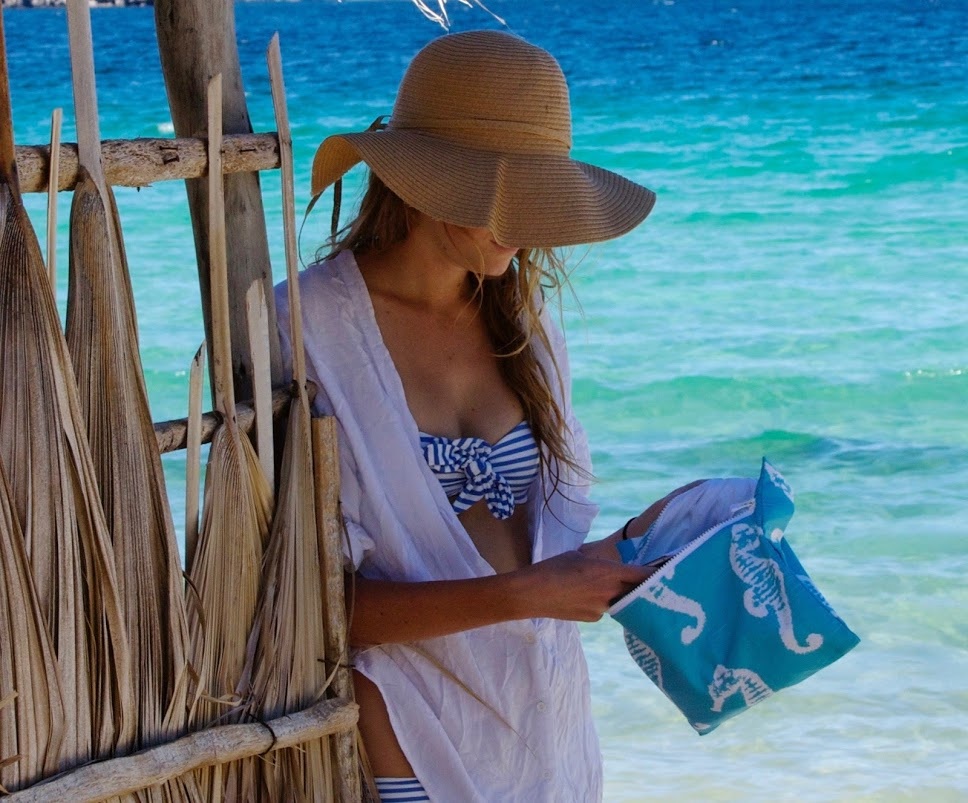 Wander Wet Bags
$32; WanderWetBags.com
Wherever you're headed this holiday season, travel in style with the beautiful, on-trend cotton prints from Wander Wet Bags. Made right under the SoCal sun, these super cute, high quality accessories make the perfect gifts for those friends who love to travel. Add this to your carry-on bag as you travel to your next destination. Eco-friendly and water-resistant, simply stash phone, keys, wallet in a Wander Wet Bag and they'll be ready for any trip this season.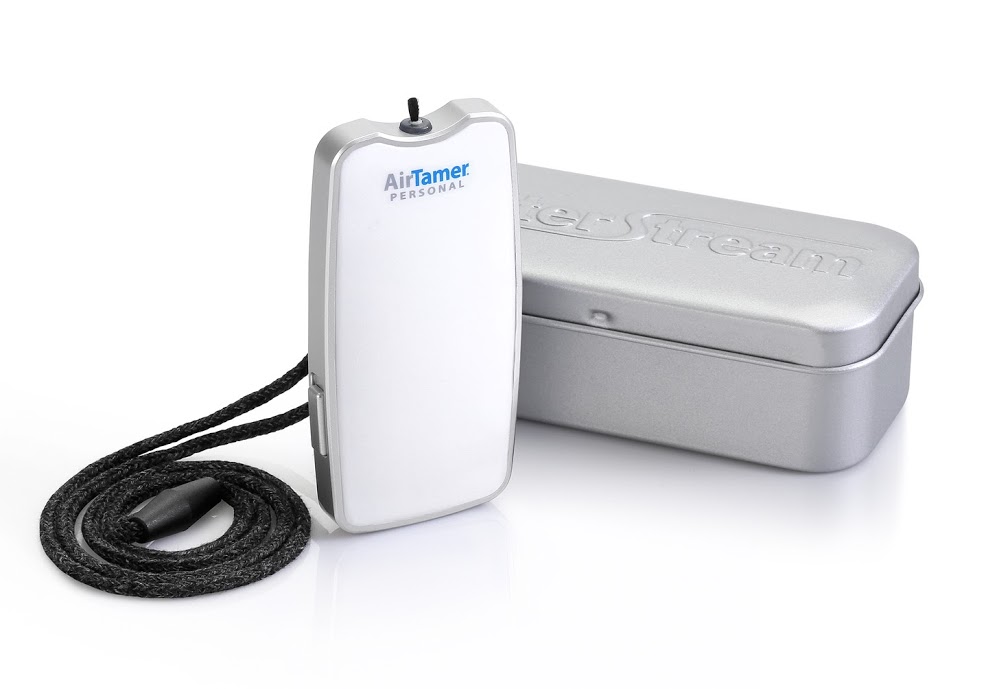 AirTamer A310
$149.99; Filterstream.com
The AirTamer A310 is the world's most effective personal rechargeable air purifier. AirTamer's Advanced Ionic Technology emits a constant stream of healthy negative ions that force airborne pollutants away from your personal space giving you a zone of cleaner, healthier air. AirTamer's state-of-the-art electrostatic purification creates a 3 foot sphere of cleaner, healthier air around your head. It cleans the air of atomic sized pollutants (e.g. viruses, pollen, smoke, molds and dust mites) that traditional air purifiers leave behind. It is silent in operation and it's extremely energy efficient technology provides 150+ hours of run time on one charge.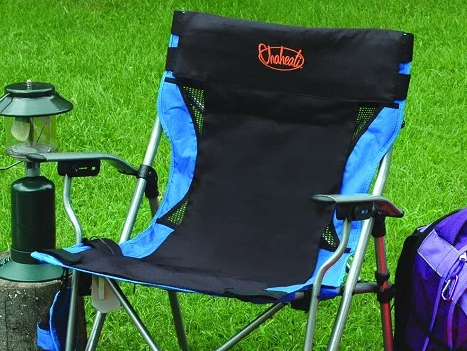 Travel Heated Seat Cover by Chaheati
$78.95; TheGrommet.com
The Chaheati heated seat pad makes any seat a heated one, cordlessly. Stay warm anywhere—just charge the battery from home or in the car (with optional car charger) for hours of use. Weather-resistant and durable, this heated cover can be used camping, tailgating, at a game, or just in your office chair. Rapidly heats in only 10 to 20 seconds and has four temperature settings. Heating element will stay heated for four hours before recharging.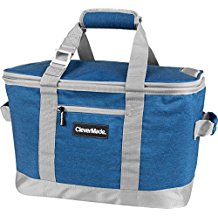 SnapBasket Cooler
$29.99; CleverMade.com
This cooler makes it easy to store all your supplies for the big day, locks in temperature to keep your food and drinks cold, and quickly snaps into a smaller size to save space in your trunk once your coolers empty. Space-saving, yet structured cooler with insulated leak proof interior. Keeps iced beverages cold for 36 hours, making it perfect for a long day at the beach, picnics and camping trips. Versatile cooler snaps open and hauls up to 50 cans of your favorite beverage plus ice. Sturdy soft-sided cooler wipes clean and collapses flat in a snap, so you can store it just about anywhere.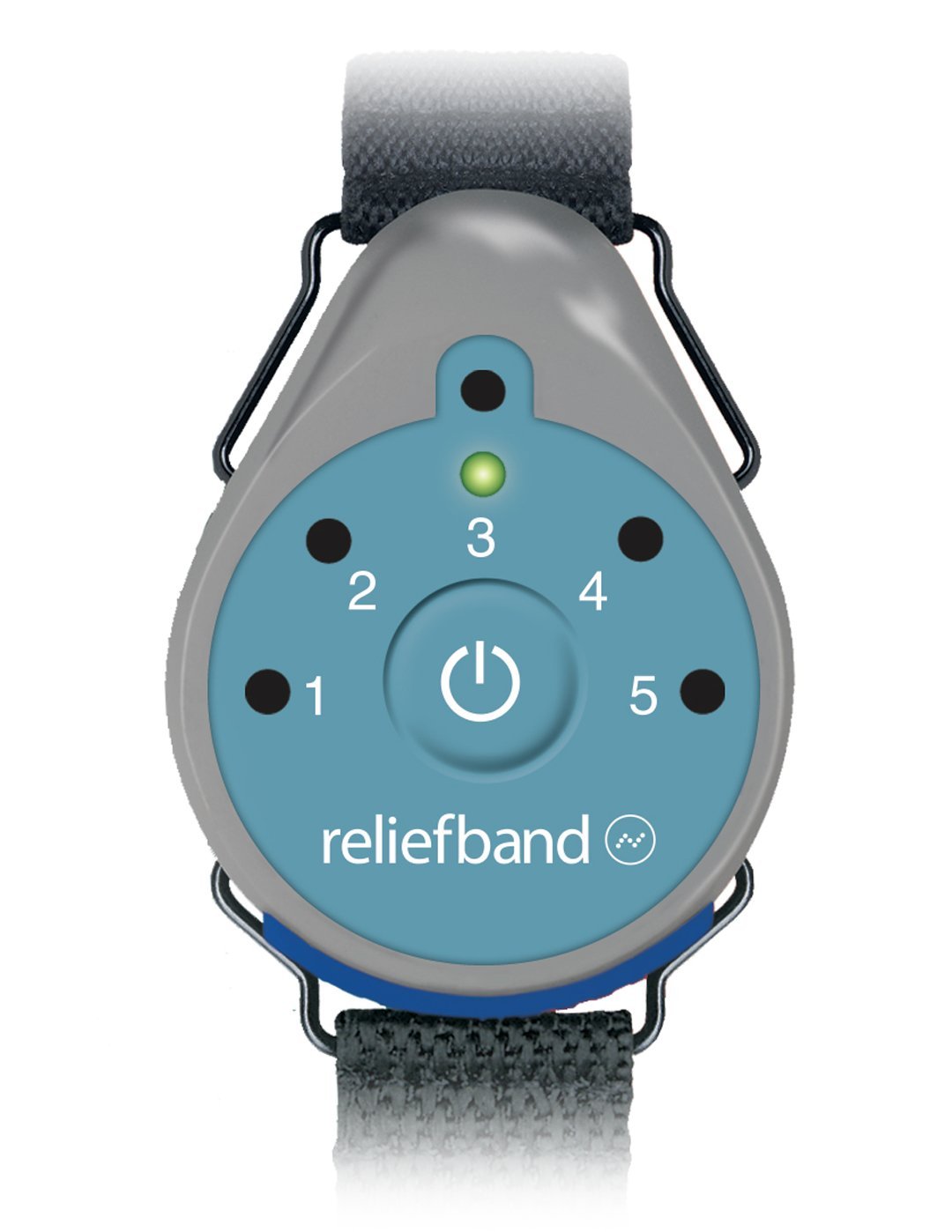 The ReliefBand
$94.99; ReliefBand.com
The ReliefBand is a wearable, drug-free, clinically proven device to alleviate the nausea associated with motion sickness. The reusable device works within minutes helping you arrive at your destination calmly and ready to enjoy yourself. It uses accurately programmed pulses with highly specific waveform, frequency, and intensity to stimulate the median nerve on the underside of the wrist, the Reliefband taps into the body's natural neural pathways to block the waves of nausea produced by the stomach.
Case + Drift Bundle
$95; CaseAndDrift.com
This travel set makes the perfect gift or personal treat for any traveler. Includes the drift wet bag, drift pouch and drift towel. The wet bag is used to store wet items or toiletries, keep valuables dry during beach days, boating or any outdoor adventure. Great for travel and everyday use. The drift pouch is a travel essential to make your journey a little easier. Pack and organize shoes, bras and undies, bikinis, laundry and more. The towel is an all-purpose quick drying travel companion.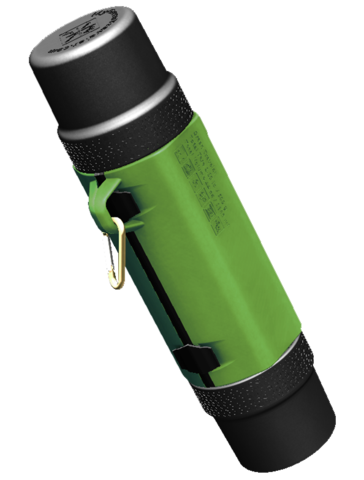 The GreenTraveler
$49.99; MyGreenTraveler.com
This reusable container is built to go everywhere you do. Its four compartments are engineered to carry both food and drink while giving you the freedom to be creative, whether it's home-cooked meals or ingredients for a fresh bite. Guaranteed not to leak, with twin loops for straps or carabiners, it holds 33 ounces, and is microwaveable and dishwasher safe, made from food-safe ABS plastic. It even comes with its own combo "unique utensil".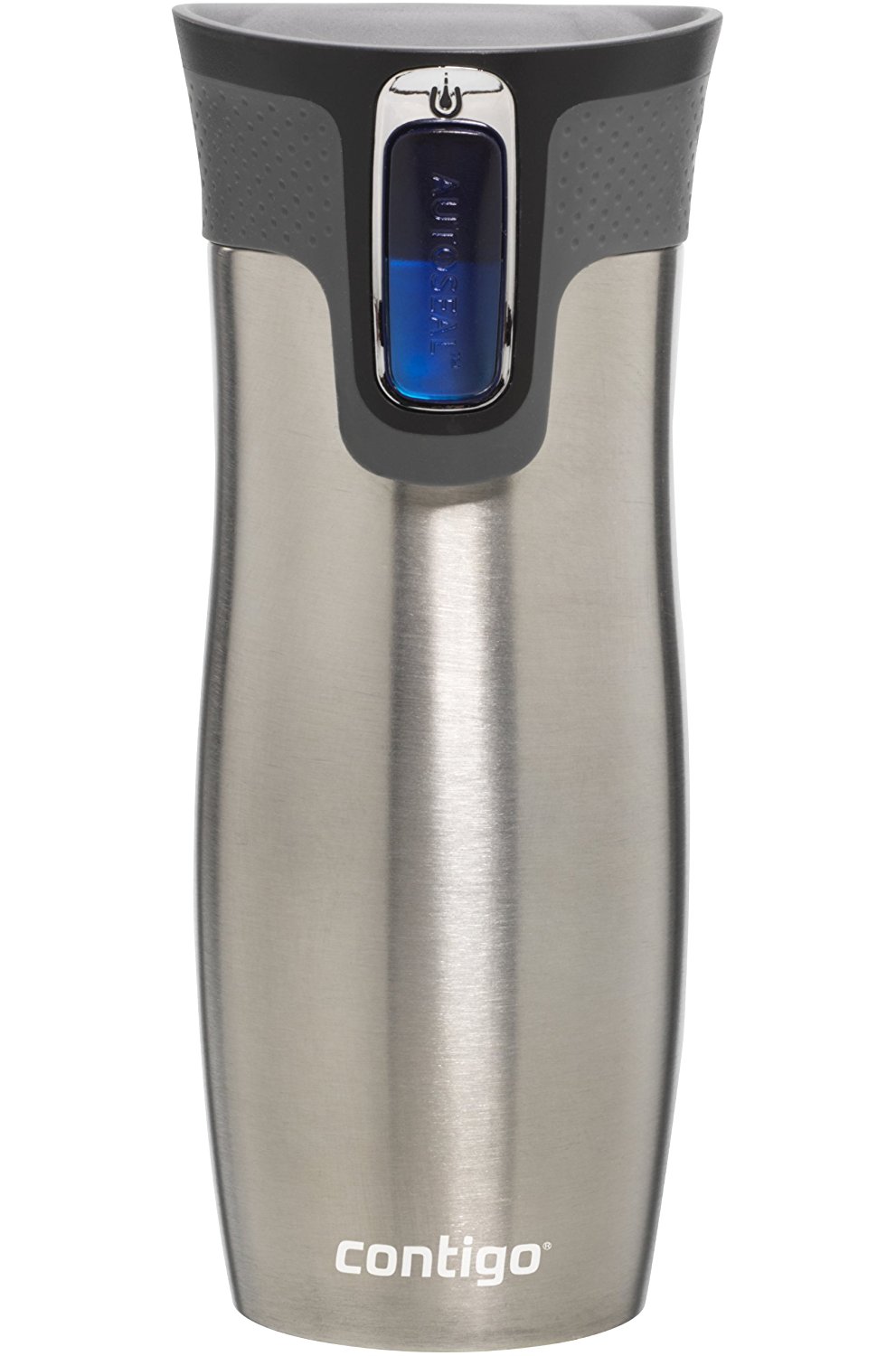 AUTOSEAL West Loop
$20.99; GoContigo.com
West Loop is made for the modern movers, shakers, commuters, travelers – and for the urban explorer in all of us. Whether you're traveling via car, train, horse drawn carriage, rickshaw or penny farthing (it's cool, you can Google it) this mug is the ultimate in convenience. This larger capacity mug is spill-proof, will stay piping hot for hours and it's easy to use with just one hand.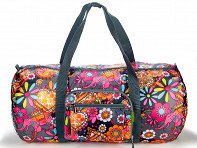 Sacs of Life Duffster Collapsible Bag
$45; TheGrommet.com
Full-sized duffle bag when you need it, folds neatly into little pouch when you don't. Includes a bonus drawstring "Ditty" bag for dirty shoes or wet bathing suits; two additional side mesh pockets. Comes in a wide variety of prints and colors.

Evolution Neck pillow
$39.99; Cabeau.comau.com
With patented ergonomic design and exclusive vertical side panel, the award-winning Evolution Pillow has redefined what it means to use a travel pillow. Responsive memory foam and 360° head and neck comfort pave the way for superior comfort, giving travelers everything they need for rest and relaxation.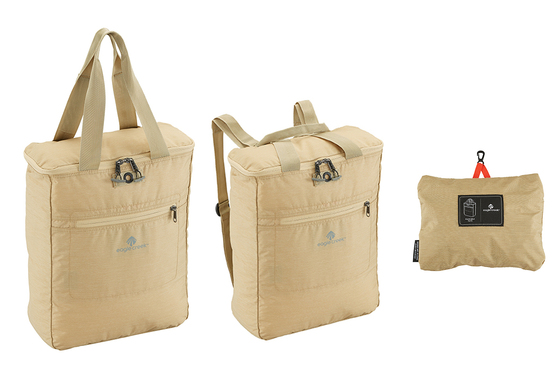 Eagle Creek Packable Tote/Pack
$31.95; EagleCreek.com
This versatile bag features adjustable backpack straps that convert to tote grab handles, and the whole bag packs down into is front pocket. Great for day trips to the beach or bringing those must-have souvenirs home.

Fold and Go Blanket
$19.99; Cabeau.com
4-in-1 blanket + pillow + seat cushion + lumbar support. Turn any trip into a first-class experience with our luxurious Fold 'N Go™ blanket. Made of velvety, machine-washable French microfiber, this multi-tasking blanket keeps you cozy when it's unfolded, or it can double as a soft pillow, comfy seat cushion, or functional lumbar support when stored in its travel case.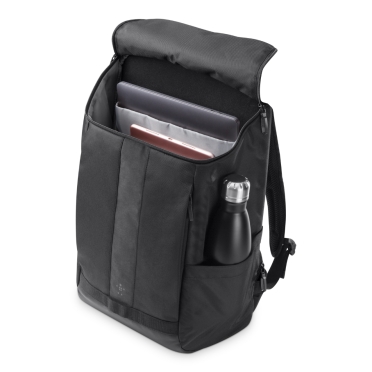 Active Pro Backpack
$49.99: Belkin.com
The Active Pro Backpack Bag is the ultimate companion when work keeps you on-the-go. Padded compartments protect your laptop and tablet, while dedicated storage pockets mean secure, easy organization for cell phones, battery packs, business cards, pens and other accessories. The padded back and straps provide added comfort, the base features a water-resistant coating to protect your belongings, and highly reflective strips give added visibility in low light. This high-performing, tech-friendly backpack is the perfect partner for any commute.


Updated: December 2017