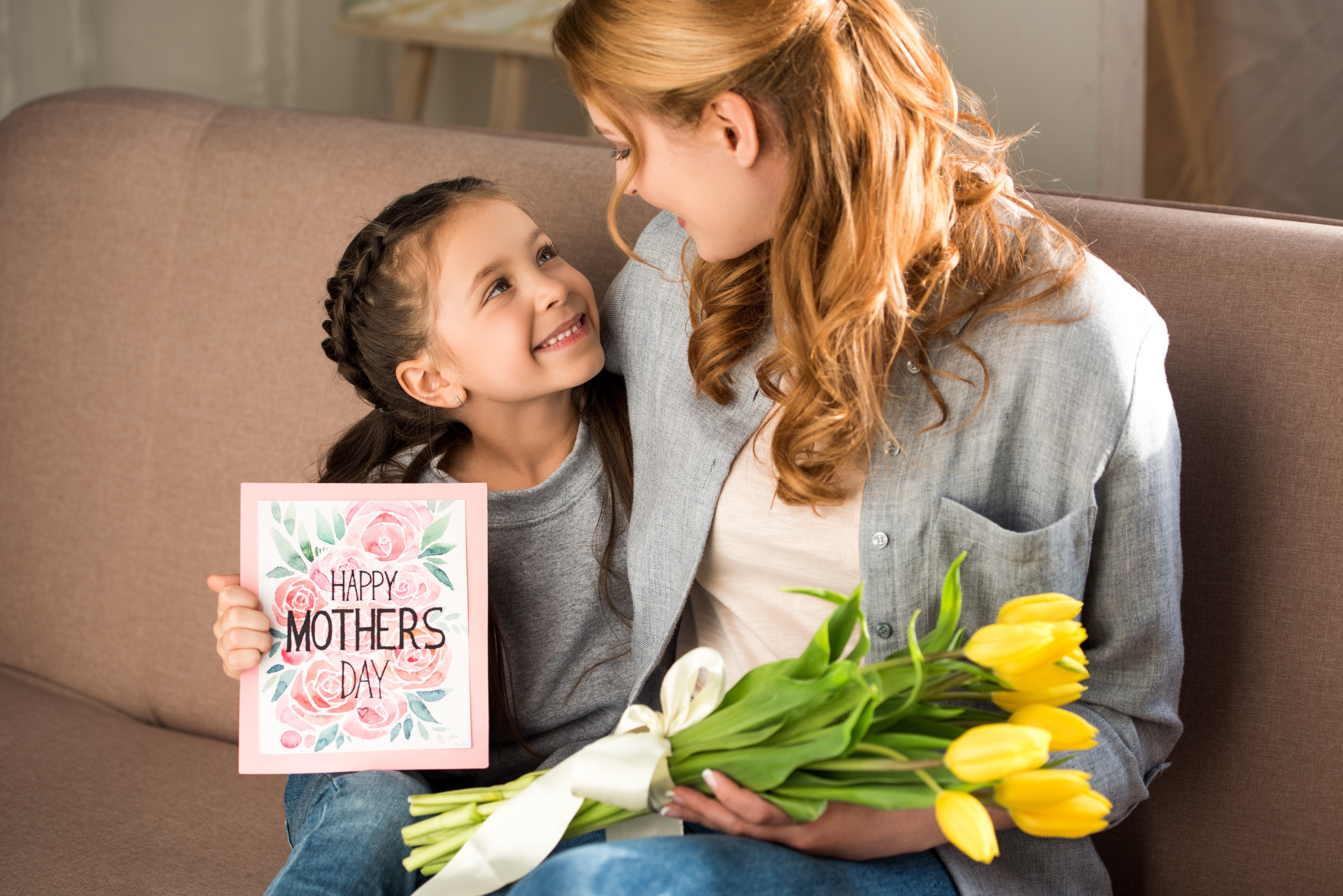 Mother's Day Gift Guide! Looking for unique gifts for that special woman in your life? Check out these great ideas.
Turquoise Skinny Persh Cuff
$120; Second-Daughter.com
The Skinny Persh cuff is a classic piece you will wear with everything. Perfect on its own or layered with other cuffs or a watch. Five 8mm genuine turquoise stones line the band of this cuff. Silver plated. All stones are hand selected for their beauty.
Jasmine Tote Bag
$80; PixieMood.com
Tote bag with marble tassel accent made with Vegan leather (PU-leather). Drawstring and magnetic closure, with a small interior zip pouch included. The short handles can be adjusted to a long strap.
The PortoVino Wine Purse
$39.95-$74.95; Porto-Vino.com
Features a large compartment to carry all of Mom's daily essentials, plus a dispenser for her favorite beverage. Water, tea, a sports drink or wine are transported (in a 1.5L bag) inside an insulated pocket that has an easy-to-use spout covered with a designer flap. Perfect for sporting events, the beach or anywhere that glass containers are not permitted. The wine purse is quite the rage, and is available as a leather tote or canvas beach bag.
Caligirl Pier Surfer Hoodie
$40; Lifesrad.com
After a long day at the beach, throw this hoodie on for instant comfort and warmth. Made with 100% super soft spun cotton, with long sleeves and a hood. Life's Rad is all about good vibes and love for the sun, sand and surf. Perfect for sea seekers, this clothing line brings both comfort and style. These effortlessly cool and comfortable clothes all say "Life's Rad" and carry logos and artwork hand drawn by local artists from San Diego and Los Angeles.
Drynk Beverage Containers
$27.50; Vaya.in
Inside the slim, stainless steel body, vacuum technology keeps coffee hot for up to 12 hours and water or soda cold for as long as 18 hours. The bottom features a built-in anti-slip coaster. Each Drynk comes with two interchangeable lids. The Sipper boasts a magnetic latch that keeps the lid open as you drink. The Gulper is a wide-mouth design, perfect for guzzling down sports drinks or for pouring into the twin cups. Available in 600 mL and 350 mL sizes, and in four colors: gold, black, graphite and purple.
Ecuadane Blanket
$129.99; Ecuadane.com
Snuggle up with this stylish, ultra soft, lightweight and breathable Ecuadane blanket. Each are manufactured in the heart of Ecuador by native Otavaleños living amidst the Andes Mountains and volcanoes. 10% of the proceeds are given back to the artisan communities to support their craft and help those in need.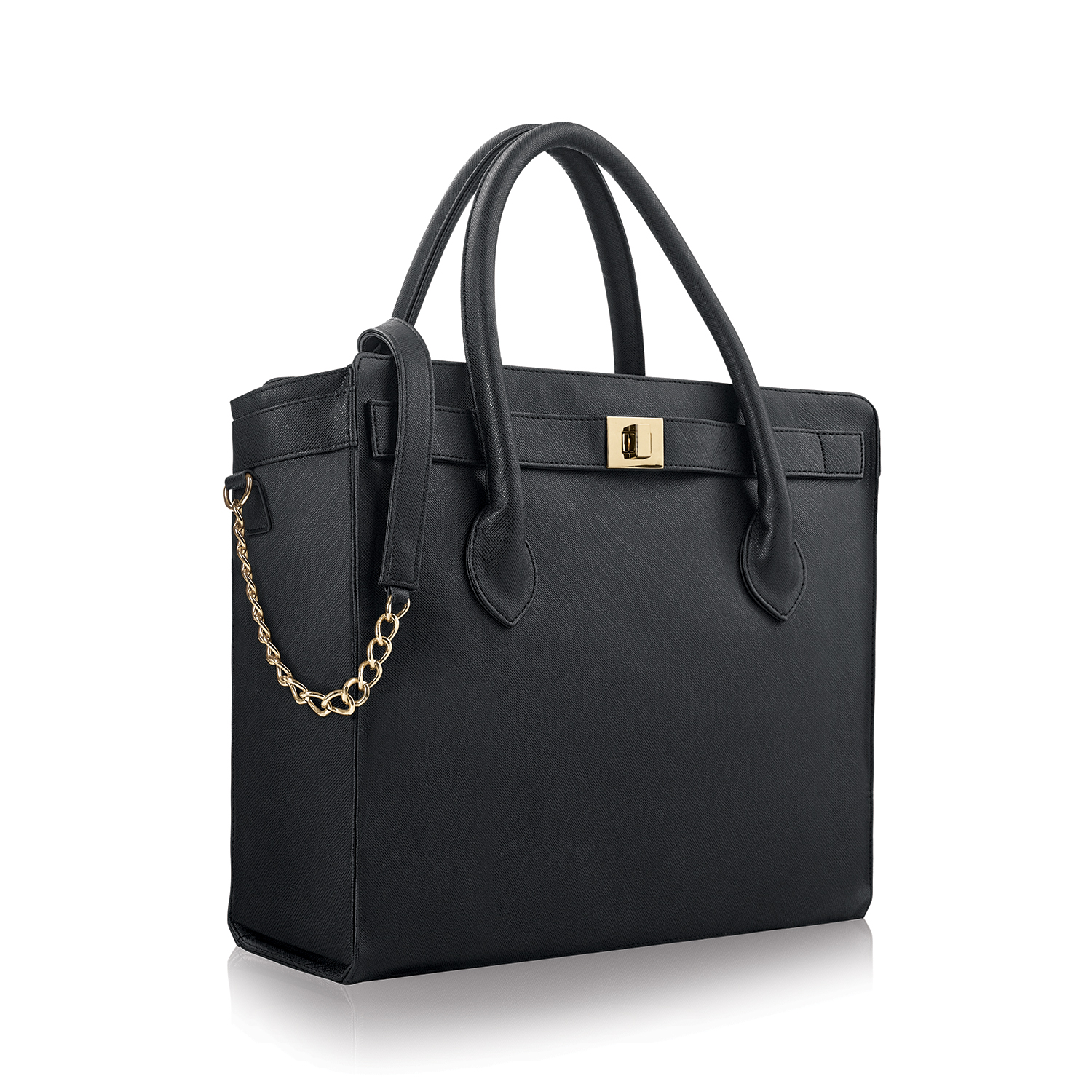 Solo New York, Madison Tote
$69.99; Solo-NY.com
Chic purse on the outside, organized compartments on the inside - including a protective laptop compartment. Trendy and functional, this tote is a great gift that won't break your budget.
Charmeuse Pillow Case, Queen Toffee
$95; BrancheBeautySleep.com
Branche Beauty Sleep produces luxury mulberry silk products that will grant you the perfect, royalty level beauty experience. The pillow cases have amazing benefits: preventing wrinkles while you sleep, smoothing and protecting the skin, hydrates and nourishes the skin, silky, smooth hair with less breakage and hair loss.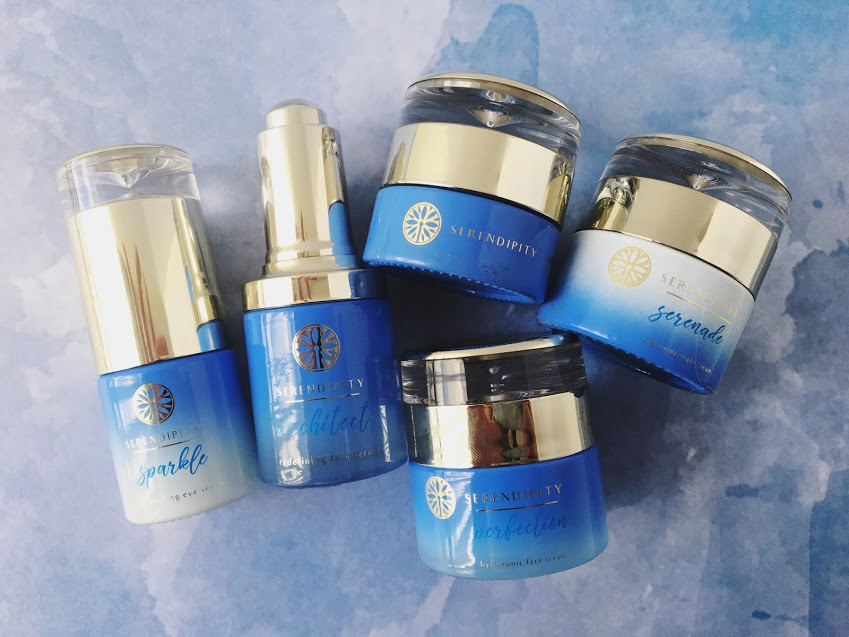 Perfection Hyaluronic Face Cream
$70; SerendipityCosmetics.com
Restores crucial moisture and encourages growth of new collagen fibers, leaving your skin vibrant and giving you that youthful glow. Serendipity's line of targeted skincare products hydrates, nourishes and protects all season long, leaving you with fresh, healthy, radiant skin. With potent formulas and proven results, the collection offers up both preventative and restorative benefits and helps your skin look younger by improving elasticity and the appearance of fine lines and wrinkles.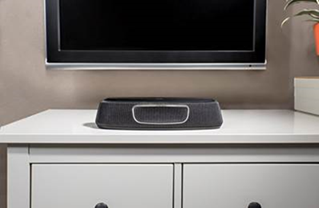 MagniFi Mini
$269.95; PolkAudio.com
Mom doesn't have to sacrifice her interior décor for room-filling audio. She can easily elevate a living room to a cozy movie theater with this sleek, compact sound bar that boasts booming sound. It also features Polk's patented voice adjust technology, dramatically increasing vocal clarity.
Valley Necklace
$38; DearHeartDesigns.com
These necklaces are shaped like a valley and are amazing reminders of how no matter what dark time you might be going through, you need not be afraid because God is with you. They are amazing conversation starters and such a comfort to keep close. They are 2mm wide by 1.5" across and hand hammered to create a beautiful texture and are set onto a 16" chain.
Swig's Champagne Flutes
$19.95; SwigBYom.com
It's the mother of all holidays and what better way to toast mom than with the amazing champagne flutes from Swig. This portable drinkware let's you say "cheers" anywhere. Made from 304 grade 18/8 stainless steel, they keep drinks cool or hot for hours. While a BPA-free lid helps prevent spills, these grab and go drink holders are great for Netflix on the couch too! Keep beverages cold, vacuum insulated, copper coated insulation, BPA-free push seal lid helps prevent spills, 20+ colors to choose from.
Take Me To The Beach Symbology Bracelet
$18; Kis-Jewelry.com
Dress up your beach look with this beachy chic jewelry with detailed charms including a beach bag, flip flops and a crystal starfish with the words "sand, sun, surf" inscribed on the reverse. Companion charms read sun/sand, enjoy/life and love. A single pink glass bead completes the look. Expandable wire bangle can be stretched to enlarge, making it easy to put on and take off.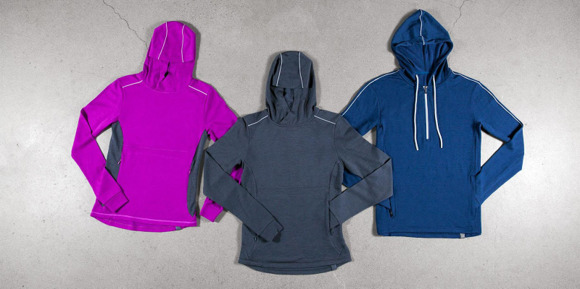 Showers Pass Trailhead Bamboo-Merino Hoodie
$129; ShowersPass.com
Features Showers Pass' unique 50/50 Bamboo-Merino tech fabric which pairs the natural moisture-wicking properties of bamboo with the temperature regulating and anti-odor benefits of merino wool. Soft Bamboo on the inside is cool to the touch, antibacterial, and moisture wicking while the outer layer is constructed of Merino Wool that is well regarded for its warmth, breathability and odor control. The result is a cozy comfortable layer you won't want to take off.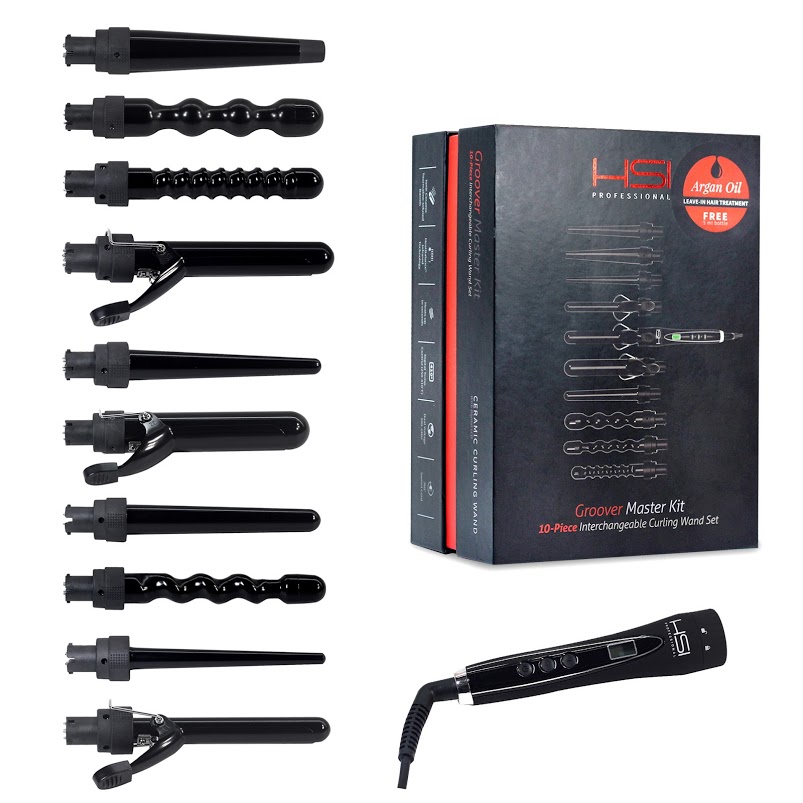 The Groove Master Kit
$149.99; HSIProfessional.com
This 10-piece interchangeable curling wand set is specially designed to help declutter and save money on curlers and salon visits. With different shapes and sizes, you can achieve those loose beach waves or more formal tight curls, with one hair tool. This hair curler set is easy to use and can heat up within 60 seconds.
Gold Debra Studs
$68; Second-Daughter.com
The Debra studs are an instant classic with two radiant 8mm Mother of Pearl stones elegantly housed in our 14k gold plated settings. Large fancy gold fill earring backs for a secure and comfortable fit.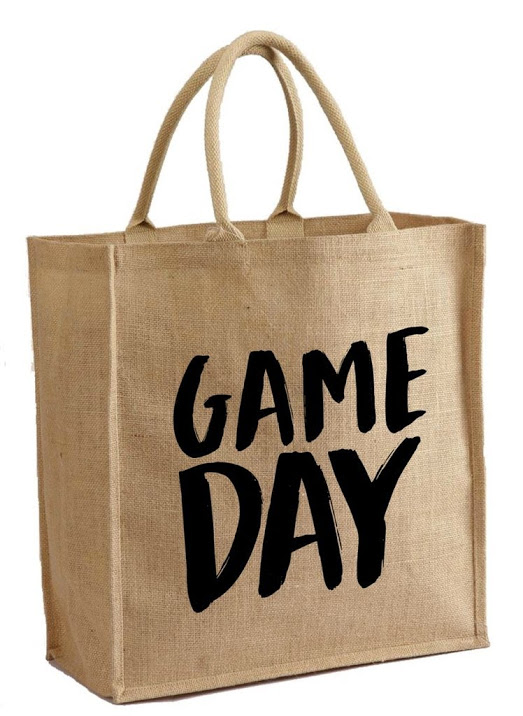 Game Day Tote
$35; MotherTruckerCo.com
Grab your Pom Poms and and get GAME DAY ready with this eco friendly must have by Mother Trucker & co. Perfect for that Mama on the go, this durable and spacious tote will carry all of your Mother Truckin' necessities.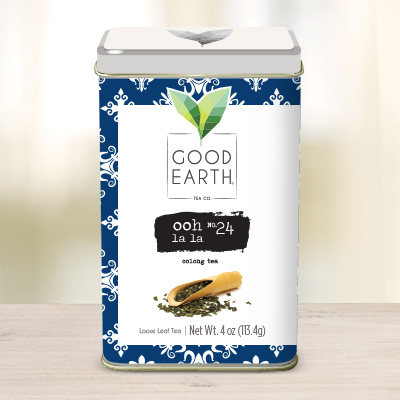 Good Earth Tea, Ooh La La
$9.99; GoodEarth.com
Tea drinkers can ease into the wonderful world of oolong teas with this beautifully balanced brew featuring delicate earthy and floral notes. Subtly sweet and aromatic, this tea can be equally enjoyed served hot or cold.
Lavendar Coconut Extra Large Spa Gift Basket
$47.65; Amazon.com
Essential oil lovers, this one is for you! Includes natural shower gel, bubble bath, body lotion, body scrub, bath salts, and bath bombs all infused with therapeutic lavender essential oil. These oils are known for relaxing, calming, stress relief and many more benefits.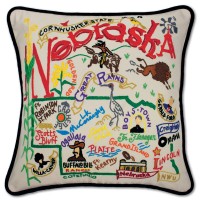 catstudio Geography Collection
$20-$660; catstudio.com
These iconic hand-embroidered pillows embrace a love of travel and discovery with a twist of humor, nostalgia, and hand-craftsmanship. Available in over 200 designs. catstudio also offers their designs on dish towels, glasses, and many other items as well. catstudio designs include all fifty states, cities around the world, national parks, landmarks, holiday designs, and the brand new collegiate collection.
OMNI Steel Vacuum Bottle with Infuser Basket
$24.99; Timolino.com
Perfect for brewing tea on the go. Simply place tea leaves in basket, pour hot water and let steep. Once tea is ready, remove leaves and drink. Bottom of infuser basket is removable and can be used as a filter. Simply drop tea leaves or fresh fruit into your bottle and place the filter on the lid. The filter will keep tea leaves and fruits from coming through. Electro-polished food-grade 18/8 stainless steel inside and out; doesn't absorb beverage colors or flavors. Keeps hot drinks hot, cold drinks cold, and everything fresh for hours.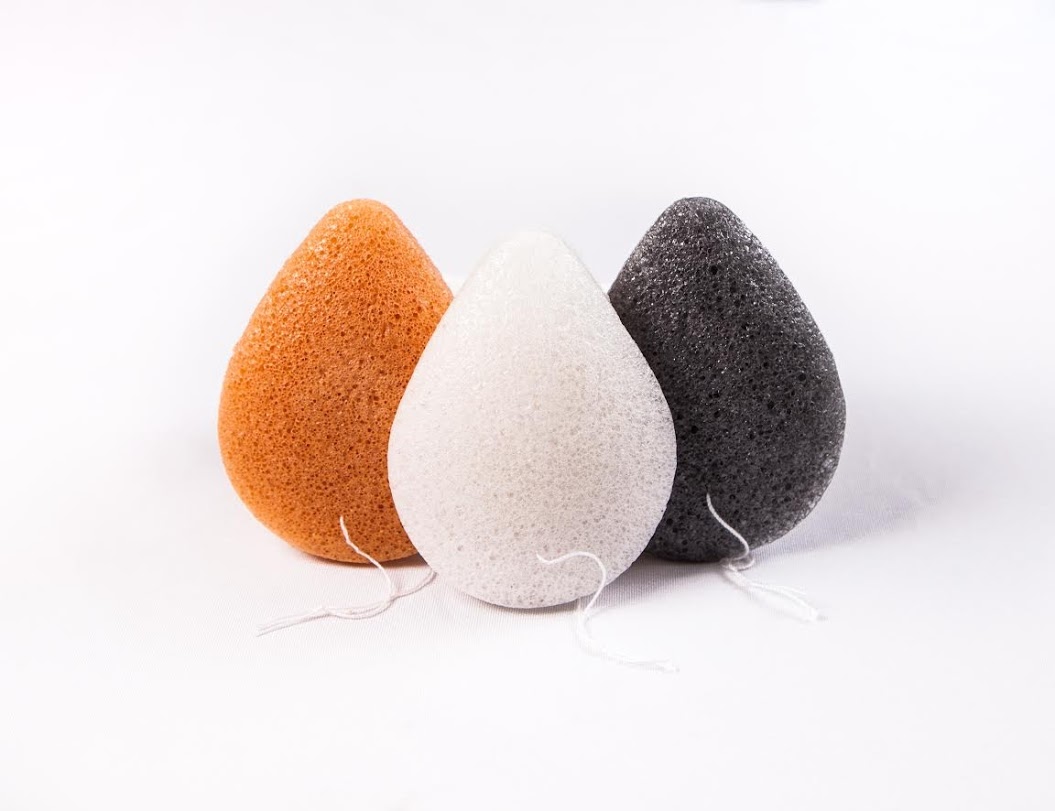 Dew Puff
$8; DewPuff.com
Gentle and effective, these natural sponges are 100% plant-based cleansing products and has only one ingredient, konjac root, also known as elephant yam or kon-nyaku in Japanese. When hydrated, these natural sponges become exceptionally soft, yet gently exfoliating, while creating a perfect pH balance on the surface of the skin.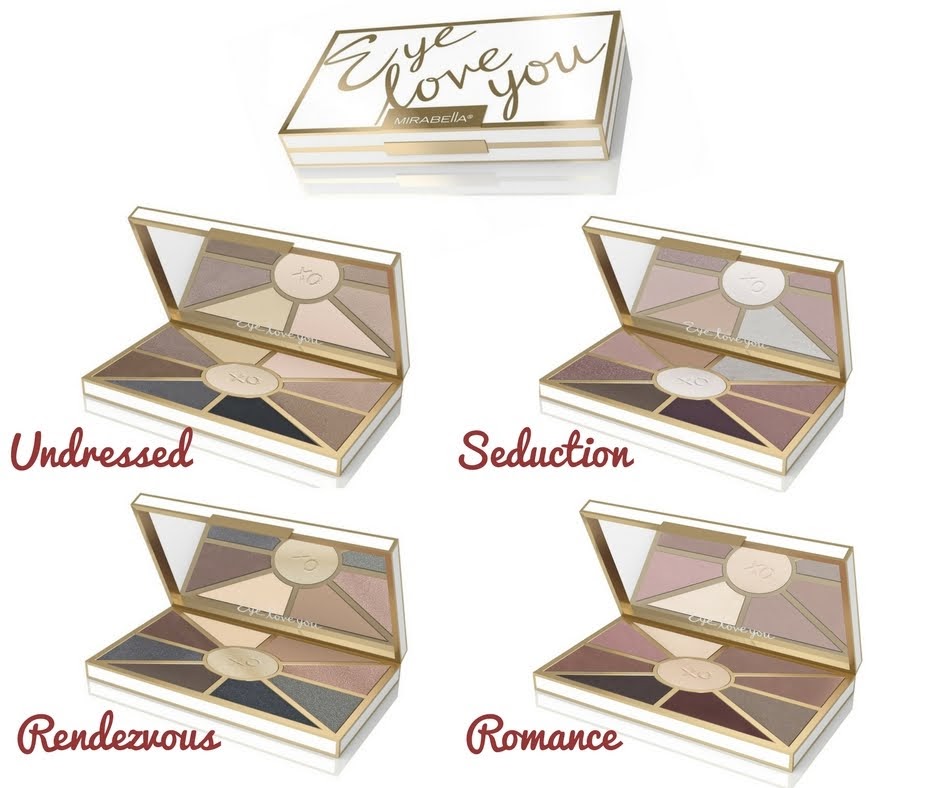 Eye Love You Eye Shadow Collection
$50; MirabellaBeauty.com
Create a variety of stunning looks with eight long-wear shadows featuring a balance of shimmer and mattes. Along with the luminous highlighter for 360 degree total face use in sculpting and illuminating the face, cheeks and eyes, this is so much more than just an eye shadow.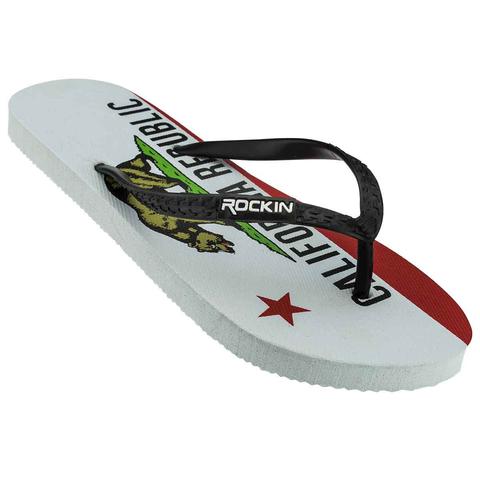 CALIFORNIA REPUBLIC Women's Flip Flops
$9.95; RockinFootwear.com
These flip flops contour to the shape of your foot for a more secure fit, offering supreme comfort and durability. These sleek, lightweight and comfortable flip flops are perfect for the beach, poolside or anywhere you go.
Armitron Analog Watch with Silver-Tone Crossover Bangle Bracelet
$65-$70; Armitron.com
Adorned with beautiful Swarovski crystals this watch is an accessory staple perfect for any women's collection. Also available in gold.
Booster Nutri +
$62; Yonkausa.com
Repair damaged skin with this nutrient-dense oil that boosts the effects of your usual Yon-Ka moisturizer to nourish and regenerate the skin and soften the appearance of wrinkles and fine lines. Infused with anti-oxidant ingredients and a rejuvenating blend of sunflower, soybean, and corn oils, this handyman elixir works to improve skin damaged by sun exposure, nutrient-deficiency, and environmental pollutants, leaving your skin strengthened and renewed with just a few drops. It can provide an instant boost for any age or skin type.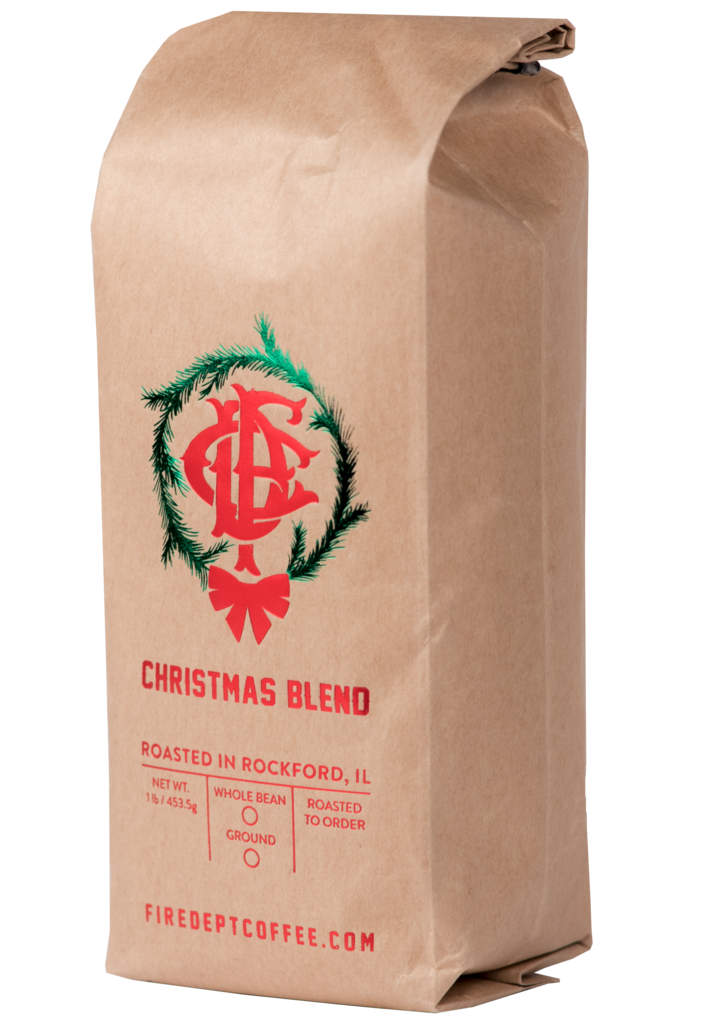 Fire Dept. Coffee
$11.99-$17.99; FireDeptCoffee.com
Fire Dept. Coffee is a veteran and firefighter owned brand dedicated to helping their community through roasted-to-order, high-caffeine coffees and by giving back to firefighter and veteran assistance programs. Their coffees are crafted to be the easiest drinking on the market so they can be enjoyed all day—or all night—long. 
Their roasts include:
 Original, Dark Roast, and Spirit Infused.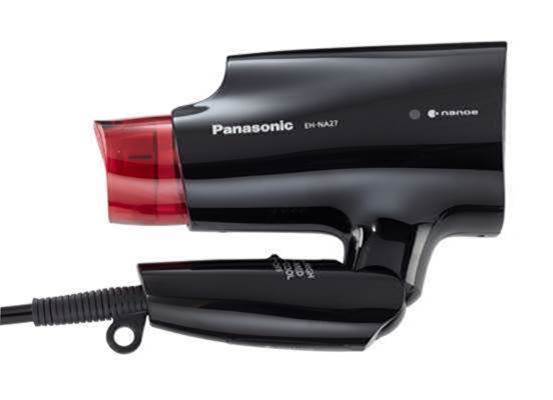 Nanoe Hair Dryer
$79.99; Shop.Panasonic.com
Visibly beautiful hair. The Nanoe Hair Dryer easily dries hair while moisturizing simultaneously. It limits waviness and make hair smoother and shinier – also reduces static electricity.
Published: March 2018