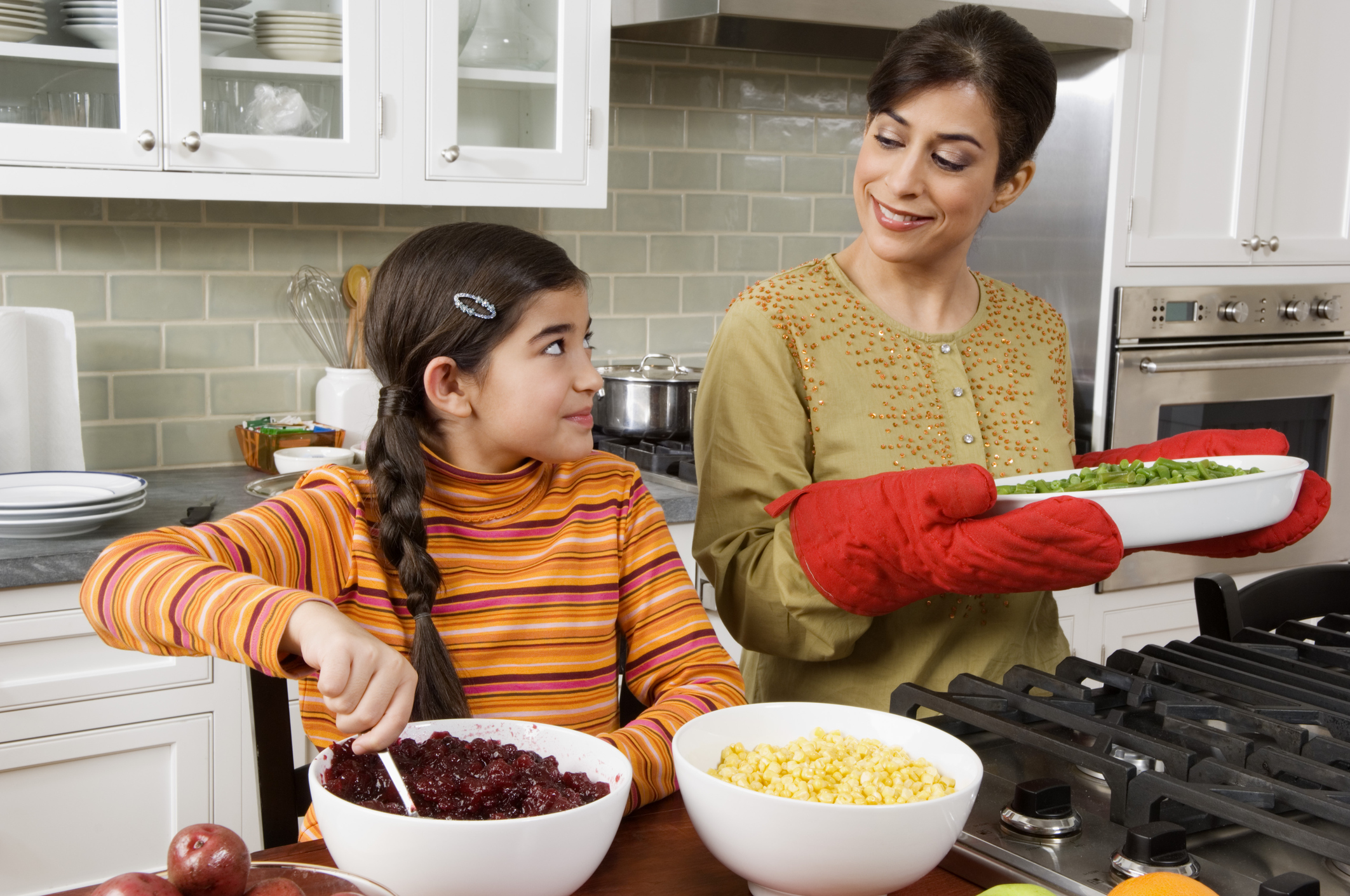 Kitchen Produts. Here are some of our favorite reader-tested kitchen products to help make mealtime easier, and some fun products for the kids!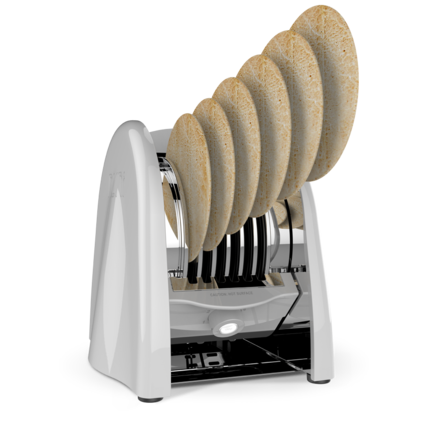 Nuni Tortilla Toaster
$99; NuniToaster.com
Tired of flipping tortillas at the stove or comal? Join the Nuni revolution and never flip tortillas again. Be a taco hero with an innovative product that heats up six tortillas at once so hungry mouths don't have to wait for the one -at-a-time pan method. Say goodbye to soggy tortillas from the microwave and warm up an authentic feast any day of the week with Nuni.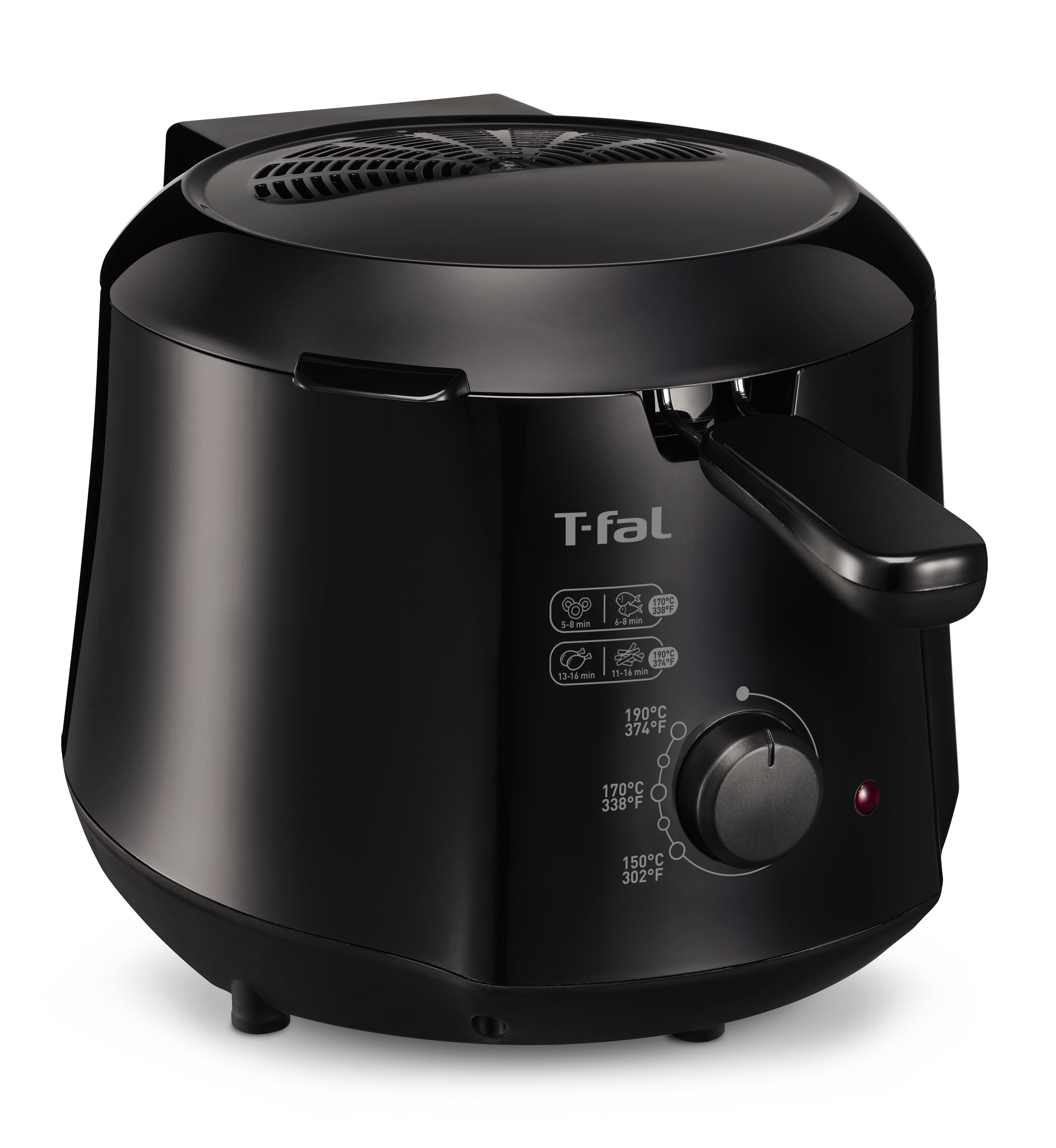 T-fal 1L Cool Touch Compact Deep Fryer
$29.99; Target.com
This fryer is a user-friendly, at-home deep frying system that features adjustable temperature settings and holds up to 1 Liter of oil in a compact design for easy storage. The small-scale deep fryer holds up to 1.1 lbs. of food in an aluminum fixed bowl with a permanent metallic filter for extended use. With a cool touch wall exterior and a cooking lid with a hinge, the deep fryer provides extra safety while deep frying and is easy to clean.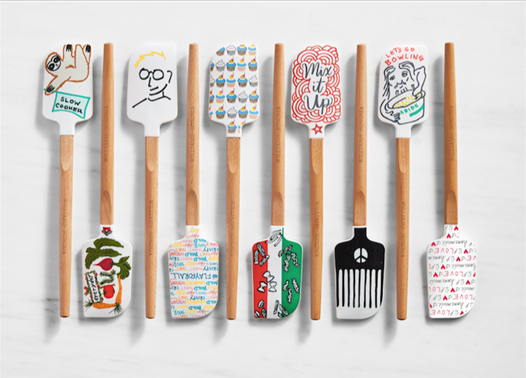 Spatulas for No Kid Hungry
$12.95; WilliamsSonoma.com.com
Some of the top personalities in the country have designed limited-edition Williams-Sonoma spatulas to benefit No Kid Hungry. Williams-Sonoma will donate 30% of the retail price from each spatula purchased to No Kid Hungry PLUS an additional $5,000 on behalf of the designer whose spatula sells out first. This year's spatulas include Kristen Bell, Faith Hill, Bobby Flay, Neil Patrick Harris, Questlove, Jeff Bridges, Alton Brown, American Girl, Giada, and Shake Shack who have dedicated their time, inspiration and creative designs to this campaign.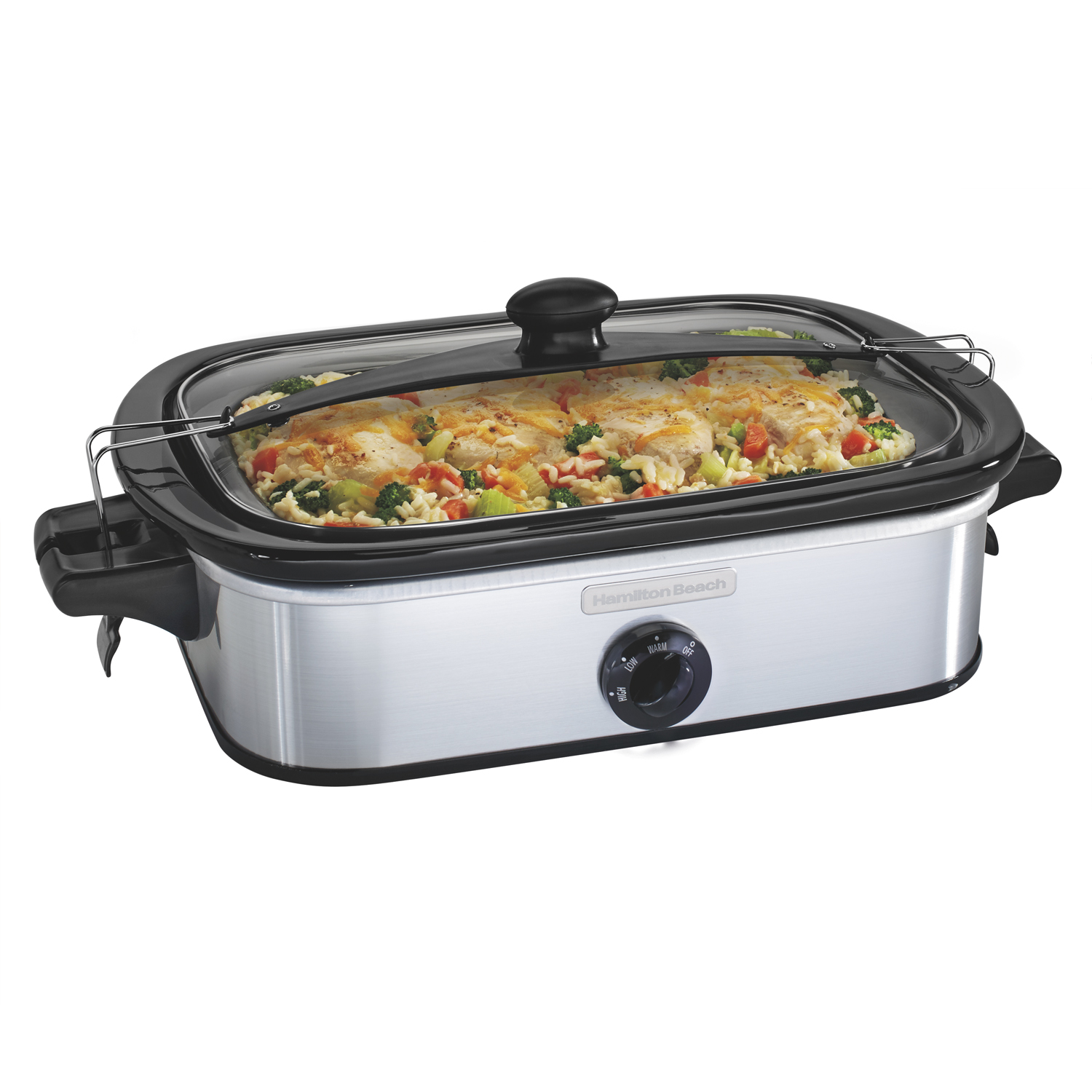 Casserole Slow Cooker
$49.25; HamiltonBeach.com
Hamilton Beach offers a wide variety of slow cooker sizes, designs and settings. New this year, the Hamilton Beach 3.5 Quart Casserole Slow Cooker will be great for stuffings, desserts, "leftovers" casseroles and more. It's perfect to take on-the-go and warm on-site this holiday party season.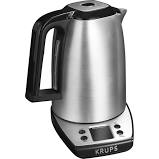 KRUPS SAVOY Adjustable Temperature Kettle
$59.99; Krups.com
1.7 L. water kettle with 5 preset temperature settings for optimized brewing of different types of tea or coffee. Extra-large LCD display for ease of use; one-touch automatic opening; extra-large water window for easy viewing. Auto shut-off when water boils or kettle is empty; concealed heating element to avoid lime scale; easy-to-remove anti-scale filter. 360-degree rotational power base for cord-free pouring and replacement from any angle.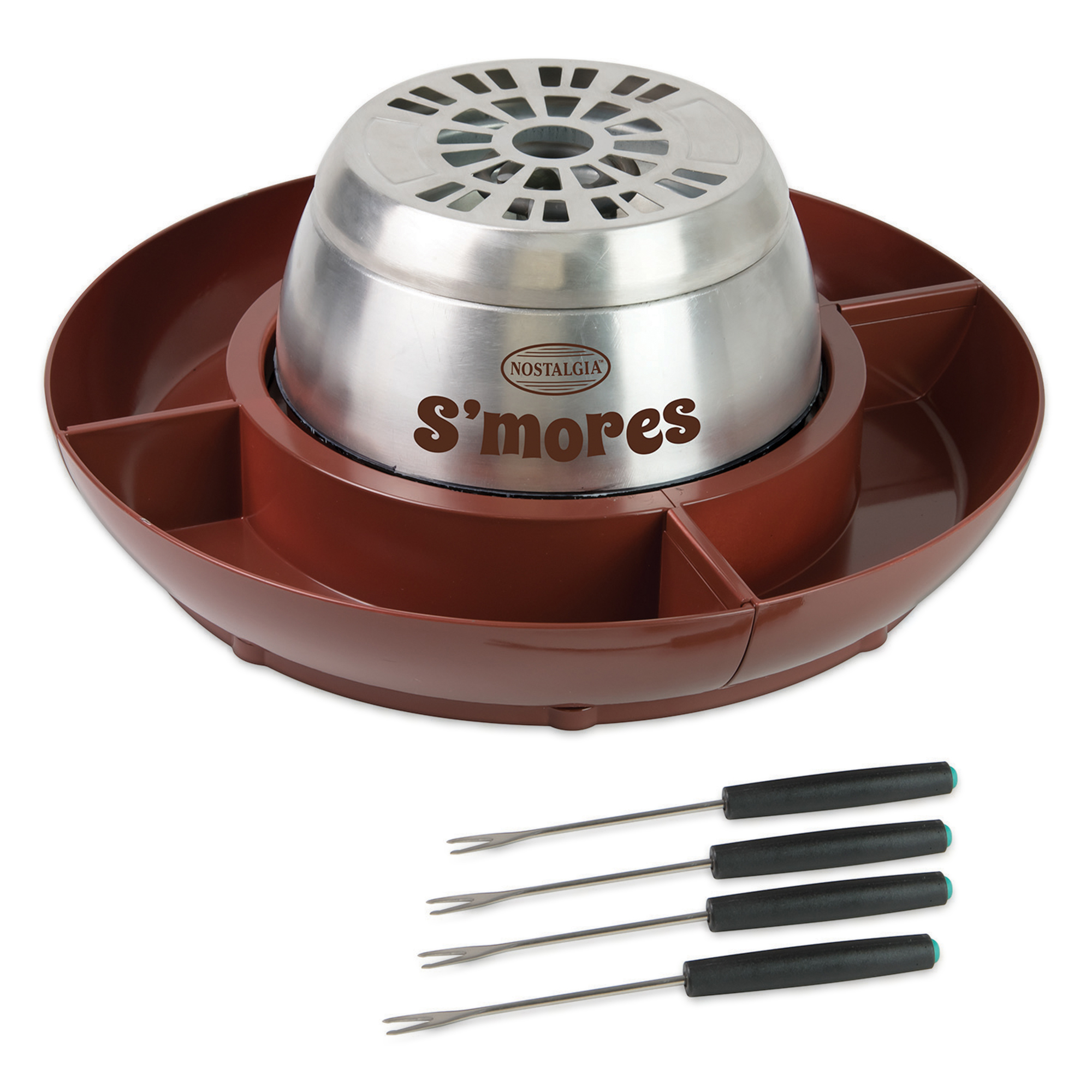 Nostalgia Electrics Lazy Susan S' Mores Maker
$29.99; BedBathandBeyond.com
The Nostalgia Electrics Lazy Susan S' Mores Maker will make you feel like you're basking in the great outdoors year round. This flameless electric heater lets you roast marshmallows minus the campfire with four storage compartments for your essentials.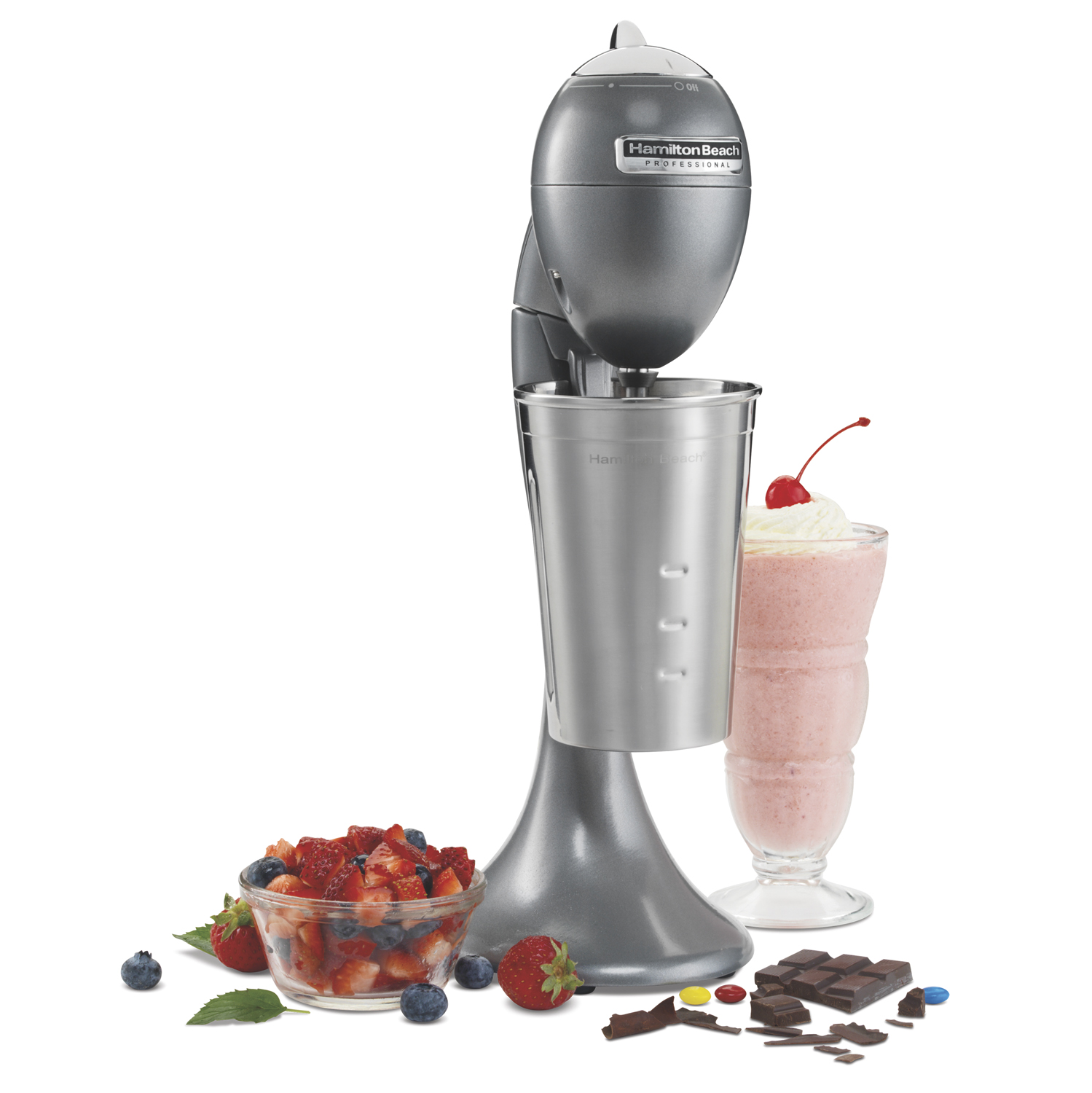 Drink Mixer
$99.99; HamiltonBeach.com
Nostalgic for the soda shoppe days? The Hamilton Beach Professional Drink Mixer makes the perfect milkshakes for the whole family in the comfort of your own home. Experiment with flavors, mix-ins and more for endless options.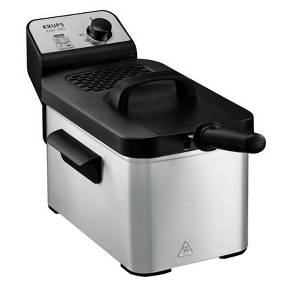 KRUPS Double Basket Deep Fryer with Snack Tray
$59.99; Target.com
The deep fryer quickly and efficiently fries food to crispy perfection thanks to its professional heating element, adjustable thermostat, and temperature-ready indicator light. Raise and lower food safely using the stay-cool external basket handle, and the included snacking tray makes it easy to keep two different types of food separate while frying.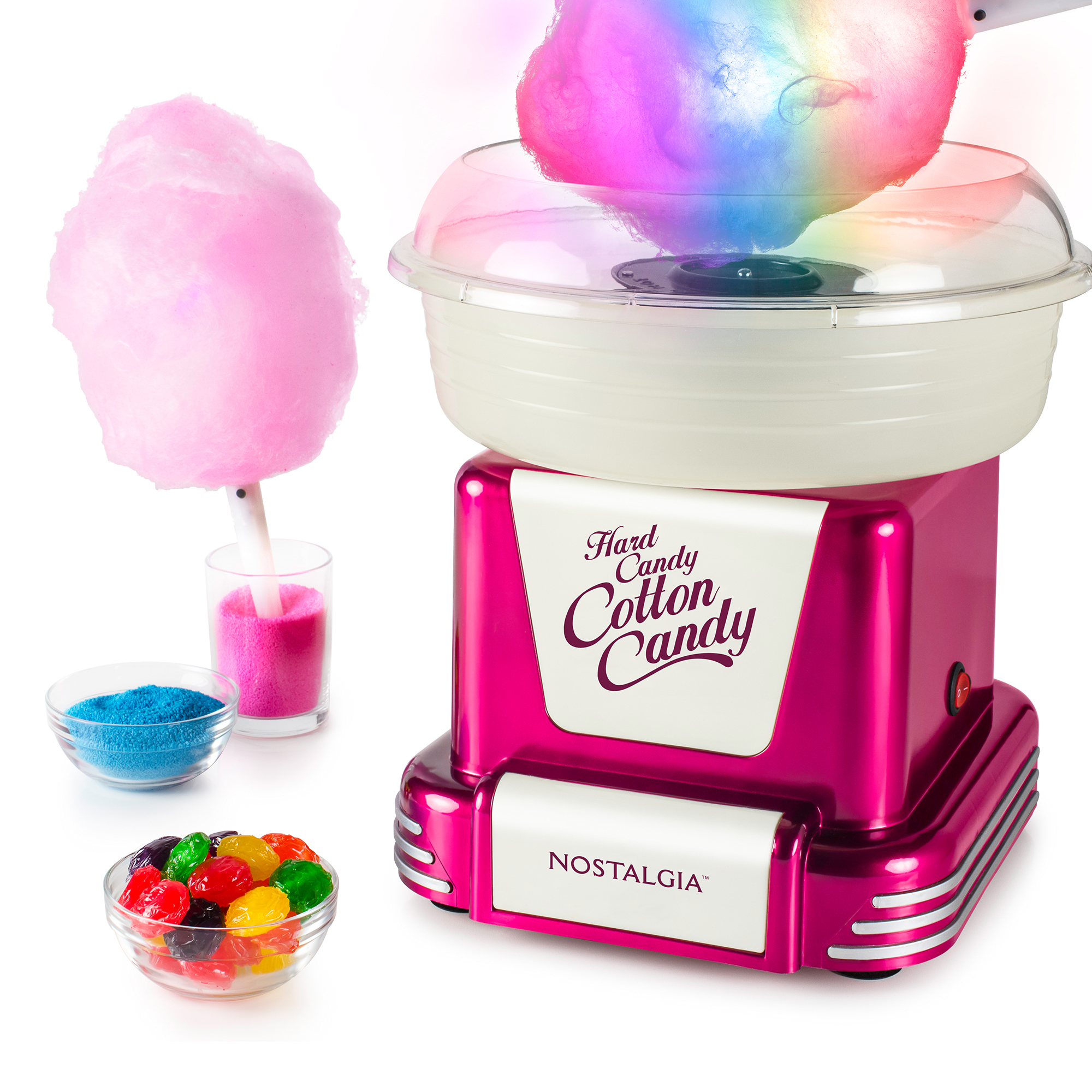 Nostalgia Electrics Cotton Candy Maker Bundle
$39.99; BedBathandBeyond.com
This machine instantly transforms your favorite hard candies into a delicious and fluffy, melt-in-your mouth treat. Great for parties and get-togethers. Transforms hard candy, sugar-free hard candy or flossing sugar into fluffy, melt-in-your-mouth cotton candy. This novelty machine will turn your next party into a sweet carnival to remember.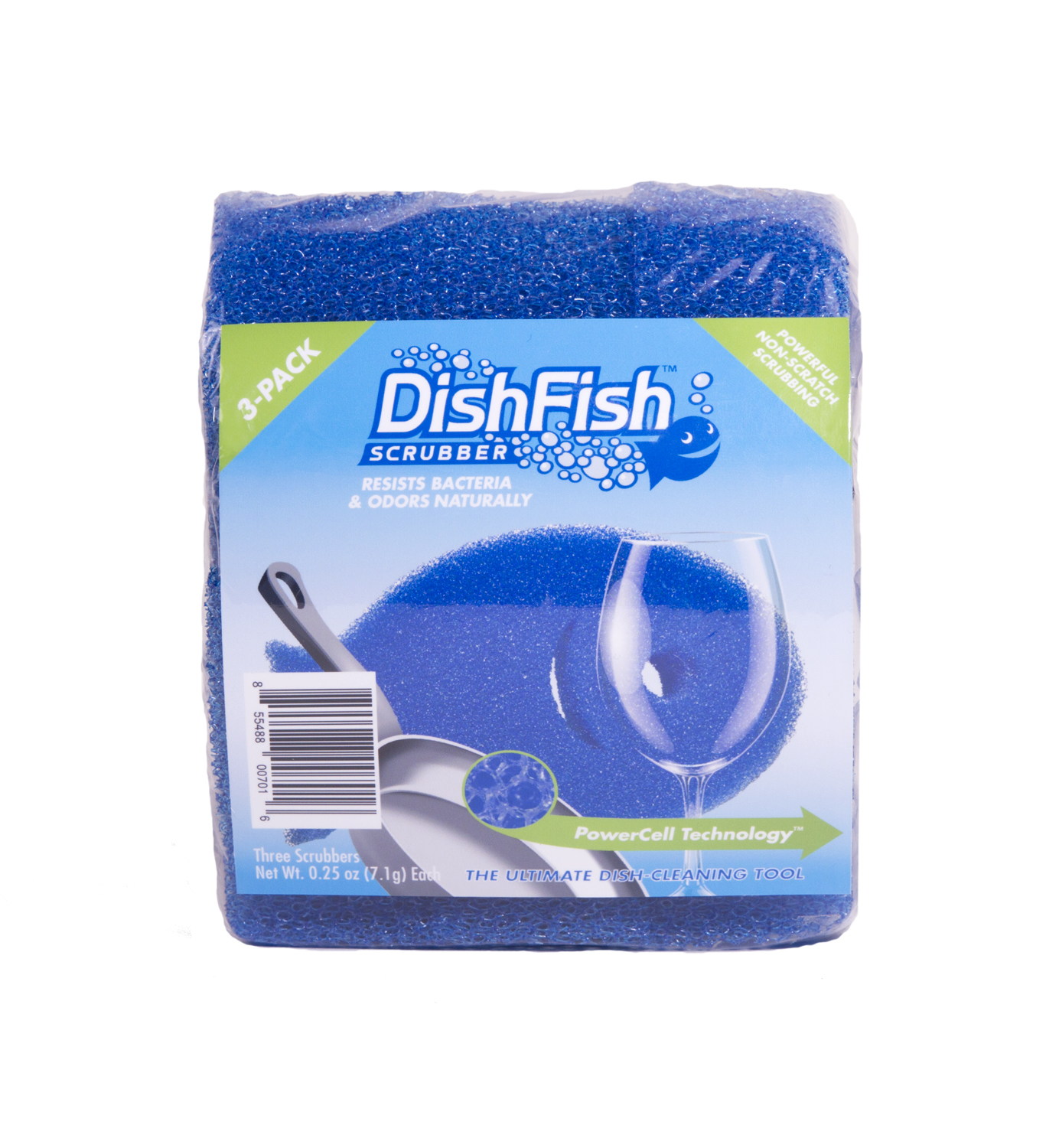 DishFish Dual
10.99 for 3 pack; Amazon.com
Get your dishes clean and spotless with the sponge that uses PowerCell technology (and looks fantastic!)
Updated: November 2017