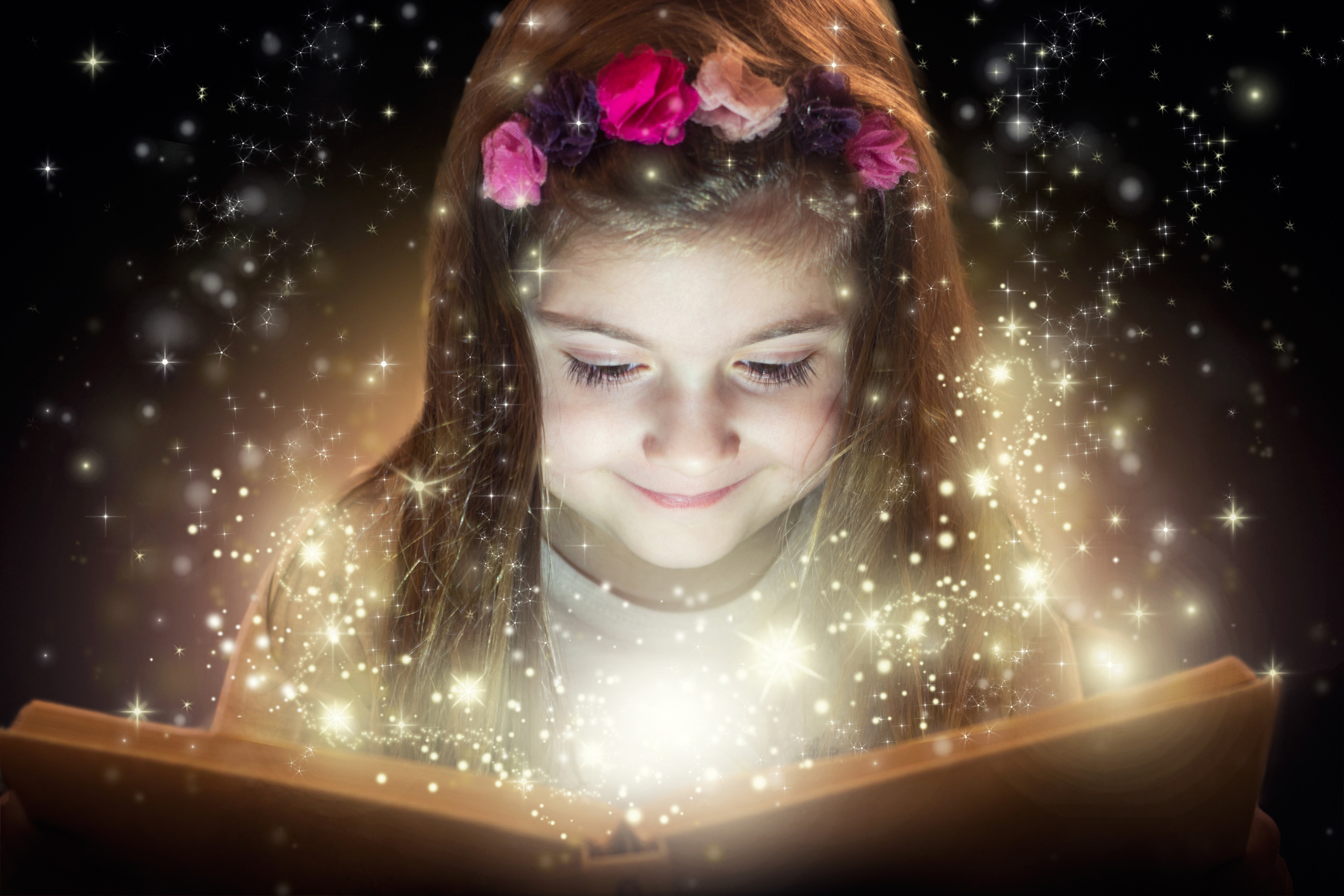 Gift Books! From the iconic Star Wars to American Girl dolls and endless LEGO fun, there are plenty of gift books available to suit almost any taste.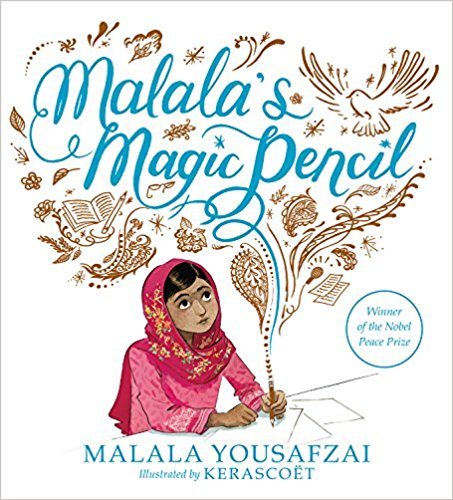 Malala's Magic Pencil by Malala Yousafzau
$17.99; lb-kids.com
Malala's first picture book will inspire young readers everywhere to find the magic all around them. As a child in Pakistan, Malala made a wish for a magic pencil. She would use it to make everyone happy, to erase the smell of garbage from her city, to sleep an extra hour in the morning. But as she grew older, Malala saw that there were more important things to wish for. She saw a world that needed fixing. And even if she never found a magic pencil, Malala realized that she could still work hard every day to make her wishes come true. This beautifully illustrated volume tells Malala's story for a younger audience and shows them the worldview that allowed Malala to hold on to hope even in the most difficult of times.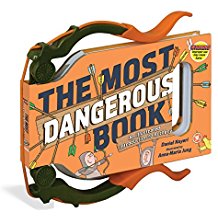 The Most Dangerous Book
$22.95; Workman.com
The Most Dangerous Book transforms into a fully functional bow and comes with cut-out cardstock arrows to practice your way to perfection. Additionally included are cut-out cardstock targets, like apples and haystacks, which give you the ability to create and practice in your own home archery range. Just open the upper and lower bow limbs on the book, position the arrow on the bow string, and shoot.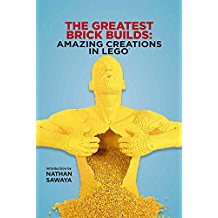 The Greatest Brick Builds: Amazing Creations in LEGO
$19.99; Amazon.com
LEGO bricks have been used for decades by children and adults to create dazzling and playful buildings, vehicles, and unique works of art. In The Greatest Brick Builds: Amazing Creations in LEGO, these jaw-dropping creations are presented in full color, with close-up photos, scale representations, historical commentary on the structures, and details on how each model was constructed using LEGO bricks. Included in this collection are the Golden Gate, the USS Missouri, and the Great Sphinx of Giza, as well as other iconic structures created by LEGO crafters from around the world.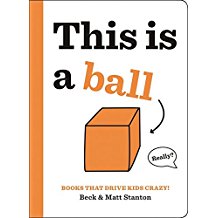 This is a Ball by Beck & Matt Stanton
$14.99; hbgusa.com
This is a Ball is a boldly absurd spin-off of concept books, and an audaciously contrarian invitation for readers to practice deadpan delivery: after all, the picture on the cover clearly shows a cube, not a ball. The page that declares a princess is flying a kite at the beach shows an alien holding a balloon in a city...and on and on. What is WRONG with this silly book? Kids will demand to know--and all readers will be howling with laughter all along the way.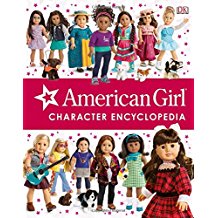 American Girl Character Encyclopedia by Carrie Anton & Erin Falligant
$16.99; DK.com
Discover the lovable American Girl characters—from Kaya to the latest Girl of the Year—with this guide from DK. Featuring all the BeForever and Girl of the Year characters, American Girl Character Encyclopedia is packed with incredible facts and details about each doll. Explore sets, accessories, outfits, and more—including a look at some of the popular Truly Me dolls and collections. With stunning full-color photography, essential information about each character, and fascinating little known facts, the American Girl Character Encyclopedia is a must-have for American Girl fans of all ages.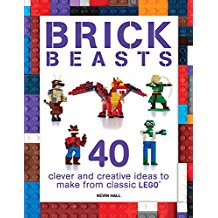 Brick Beasts: 40 Clever & Creative Ideas to Make from Classic Lego
$13.95; Barronsedu.comu.com
Anyone with a drawer full of LEGO bricks will be able to build and customize models with help from these inspiring guides. Each project is a great way to test out unusual building techniques or to mix up pieces from existing kits that have already been broken up. Follow the instructions or go off in your own direction—it's your choice. Many of the designs in these books use fewer than 100 bricks, so you don't need a lot of bricks to get started.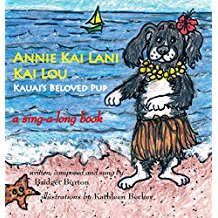 Annie Kai Lani Kai Lou: Kauai's Beloved Pup by Bridget Burton
$21.95; AnnieKailani.com
Features the island adventures of Annie Kai Lani Kai Lou, named in part after the famous Hawaiian queen, and a word often associated with the sea and the sky. The book features whimsical illustrations of Annie Kai Lani Kai Lou, whose activities are as boundless as her energy--from ziplining, to sailing, golfing, surfing--even dancing at a luau with a Shih Tzu. Parents and children traveling to Kauai or any of the Hawaiian Islands also will enjoy the CD that accompanies the book, featuring author Bridget Burton and capturing Hawaiian music in each of the 10 versus.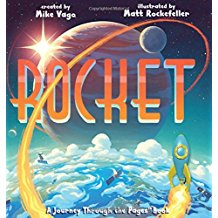 ROCKET: A Journey Through the Page Book
$22.95; Workman.com
In Rocket, the story of a spacecraft moving through the far reaches of space, the reader gets to pilot a three-dimensional plastic rocket that never leaves the book, moving on an internal track from front to back, up and over the pages. You'll soar, sail, swoop, and explore, visiting some of the most intriguing sights in our solar system, then the Milky Way, and into far-off galaxies. With lively rhyming language and a feast of stars, planets, comets, moons, and other celestial bodies, it's an interactive journey of imagination and science.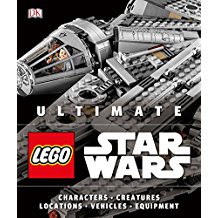 Ultimate LEGO Star Wars
$40; DK.com
This is a complete, unrivaled encyclopedia of the LEGO Star Wars theme. Fans will have an all-encompassing companion to the LEGO Star Wars cultural phenomenon. Produced in large format and featuring beautiful imagery, this is an indispensable guide for young fans and a stunning reference work for adults. With behind-the-scenes material, it tells the complete story of LEGO Star Wars, from the earliest concepts in the late 1990s to the creation of the most recent sets for The Force Awakens™ and Rogue One™. Created with the LEGO Star Wars team.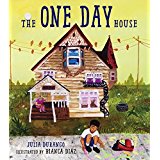 The One Day House by Julia Durango
$16.99; CharlesBridge.com
Wilson dreams of all the ways he can help improve his friend Gigi's house so that she'll be warm, comfortable, and happy. One day, friends and neighbors from all over come to help make Wilson's plans come true. Everyone volunteers to pitch in to make Gigi's house safe, clean, and pretty.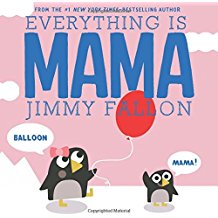 Everything is Mama by Jimmy Fallon
$16.99; Macmillan.com
Jimmy Fallon, one of the most popular entertainers in the world and NBC's Tonight Show host, was on a mission with his first children's book to have every baby's first word be DADA. And it worked! A lot of babies' first words were DADA. However, everything after that was MAMA. So take a lighthearted look at the world from your baby's point of view as different animals try to teach their children that there are other words in addition to MAMA for familiar objects and activities.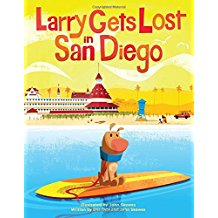 Larry Gets Lost in San Diego by John Skewes
$17.99; SasquatchBooks.com
They are off to San Diego, where, while running on the beach, Larry is distracted by the smell of a delicious barbecue. After finishing his treat he realizes he's lost his family--again! And so begins his search for Pete around the city's greatest landmarks and attractions, including the San Diego Zoo, Balboa Park, Mission Beach, Gaslamp Quarter, Legoland, Point Loma Lighthouse, and more.
Published: November 2017