Seasonal Happenings
October Round-up: Your Halloween Headquarters!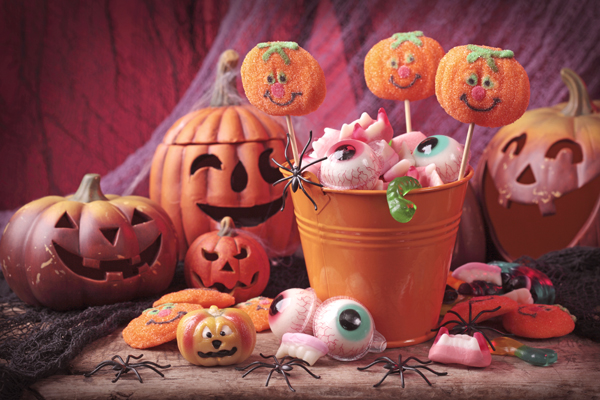 Happy Halloween! Costumes, crafts, recipes and more spooktacular ideas for you in our October Round-up!

Are you hosting a Halloween party or crafting a clever costume this year? We've collected hilariously hair-raising Halloween treats for you; find several of them below:
---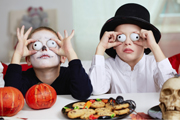 EVENTS: Halloween Happenings & Fall Fun

We promised you fa-boo-lous fun, and we deliver! Check out our Haunted Halloween & Fall Happenings for things to do and places to go to get your ghostly groove on!
Got some "scary" teens at home? These extra spooky thrills & chills might be just what the doctor (Jekyll) ordered!
Instead of buying pumpkins at the grocery store, head out to a pumpkin patch for an afternoon of fun. Find pumpkin patches and fun corn mazes in your neighborhood.
---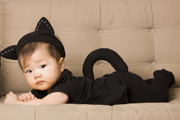 Halloween Photo Gallery
'Dying' to share pics of your faboolous costume with our readers? Post them in our spooktacular online Halloween photo gallery, and then check out all the other costumed cuties!
---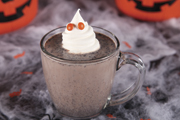 RECIPES: Ghoulishly Good Grub and Pumpkiny Goodness
Make no bones about it! Bring out your inner "Monster Stewart" with these terrifyingly tasty treats. Start with our Spooky Smoothie or chocolaty Monster Mash Mudslide. Then conjure up some creepy cuisine for a ghoulishly good Halloween party for the kids in our Family Recipes section.
Celebrate fall with some "pumpkiny" goodness. We have over 15 yummy pumpkin recipes that will take you way beyond the traditional pumpkin pie...and help you celebrate this wonderfully delicious time of year.
---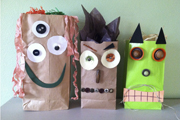 CRAFTS:

>> Beastly Bags
Use paper bags and craft scraps to scare up some spooky decorations this Halloween!

>> Greedy Ghosts
This DIY party game is fun to make...and play!

>> Freaky Fruit
Why should pumpkins get all the attention at Halloween? Share the spotlight by giving a few pieces of fruit the spooky treatment, too!

>> Fall Flowers
Welcome autumn into your home with this fun and easy flower decoration.

>> Pumpkin Carving Templates
Get pumpkin carving ideas with these free printables.



Check out our Halloween pinterest board for more crafts, decorations and party ideas!
---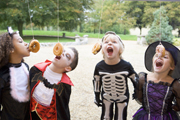 ARTICLES:
>> 13 Halloween Party Games for Kids
Entertaining the neighborhood "littles" this Halloween? These lucky (or unlucky) games will keep them giggling!

>> Is Your Tween or Teen Too Old to Trick or Treat?
Discover a bounty of festive, creative options for teens who have "aged out" of the door-to-door candy crowd.


(Check out our Totally Teens section for more Halloween activities for teens).
>> Boo on a Budget
Cheap, Quick Halloween Costumes
>> San Diego's Historic Haunt Spots
SD has its share of haunted places. "Meet" our local ghosts at these infamous locales
>> Sweet Donations
What can be done with all that excess Halloween candy? 12 Ways to "share the wealth" of Halloween Candy
>> Happy HallowGREEN
Tips to stay green this Halloween
---