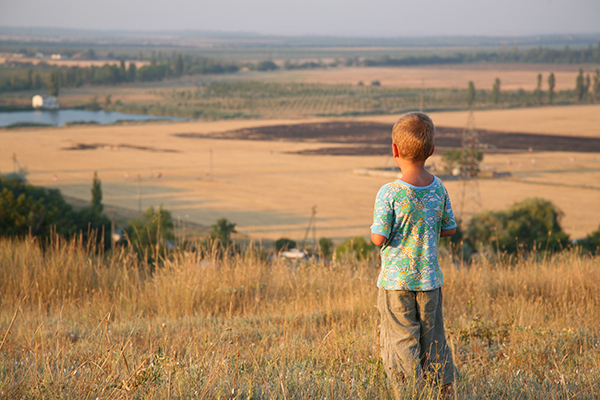 Families navigating the challenges of a global pandemic need hope now more than ever. Hope that inspires belief in a better future and empowers action to make that future happen. Are you ready for some good news? It is possible to grow hope that reaches beyond optimism and wishful thinking and helps your family thrive.
"Hope is measurable and malleable," says Casey Gwinn, president of Alliance for HOPE International, San Diego resident, and co-author of Hope Rising: How the Science of Hope Can Change Your Life. "Whether you consider yourself an optimist or a pessimist, there are practical ways to increase hope, and the more these strategies are practiced, the stronger hope grows."
Three Keys to Unlocking More Hope
Research pioneer Charles R. Snyder, Ph.D., identified three things that work together to raise hopefulness:
Set goals. Hopeful people have goals they're working toward and feel excited about. Talking about goals makes the future vision come alive. Set meaningful goals and share the details with someone who will encourage you.
Identify pathways. Mapping out the steps necessary to reach goals increases belief and confidence to turn dreams into reality. Identify several different pathways to proactive problem-solving, so you're prepared if and when obstacles block progress. Take the first step to activate motivation and build momentum.
Encourage agency (intention). Armed with a plan for contingencies, a sense of agency and self-confidence sparks willpower, determination and the belief that "we've got this!"
Growing Hope in Parents
Hope is contagious, but it's not possible to share what you don't have, so start by examining your own level of hopefulness. Think about how to give it a boost to begin cultivating more hope in your family.
Hope-filled people are future-focused, so if many or most of your conversations revolve around how good things once were or how bad things are now, it's time to get serious about making a shift.
Develop the practice of asking yourself, "If I can no longer do that, what can I do instead?" Think ahead to what is coming up. Even small things like a trip to the dog park, a drive in the mountains or a walk along the coast can shift your focus from the past to the future, and begin to grow hope.
Social support is essential, especially in a time of social distancing. "Our research shows that just being part of a group of people that care about each other, that are verbalizing who they want to be, what they want to do, both individually and together is a powerful multiplier of hope," says Gwinn.
Escondido mom Perri Savidge agrees. "It's hard being a parent of two young children and looking around at what's going on in the world. But talking about the goals we have for our kids, about their schooling and what we eventually want for them definitely raises my hope."
Raising Hopeful Children
Imagination is at the heart of growing hope in children. "It's pretty easy to understand the fundamental principle that you can't be something if you can't imagine it first," Gwinn says.
Develop imagination by tapping into your child's love of playing, pretending and reading. Children's stories are filled with characters who must overcome challenges or solve dilemmas to reach their goals in imaginative ways. Ask kids to imagine themselves in the hero's shoes. What would they do the same or differently? How might the story change if it happened in a different time and place?
"We help children understand hope by explaining it as believing in yourself, believing in others and believing in your dreams," says Gwinn who recommends asking kids, "Where did you see hope today?"
"It's a simple question that makes hope real for kids," Gwinn explains. "Even very young children can share how they believed in themselves, cheered for a friend or learned something new that day."
Hope for the Future
Hope-filled people are future-focused, goal-oriented and feel empowered to make their dreams a reality. By taking steps toward growing hope, parents and families can create a brighter view of the future no matter the circumstances.
"Thinking about my kids' future does give me hope," says Savidge. "Helping my kids know and understand that they have agency over their own lives is extremely important to me. Teaching our children how to foster that and how they can help themselves and help others is very hopeful."
Find a variety of worksheets and resources to measure your current level of hope and practical ways to increase it at www.hopescore.com.
Jody Lee Cates is a local mom and award-winning writer who blogs about healthy relationships at www.jodyleecates.com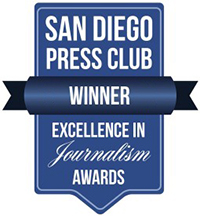 "Parenting with Purpose" won an award from San Diego Press Club! Jody Lee Cates received First Place in the Column: Serious Subject category. See all of San Diego Family's awards HERE.
____________
If you're feeling hopeless or are having a mental health crisis, call your doctor or San Diego's Access and Crisis Line to speak with a trained counselor. The toll-free number 1-888-724-7240 is available 24 hours a day, seven days a week.
____________