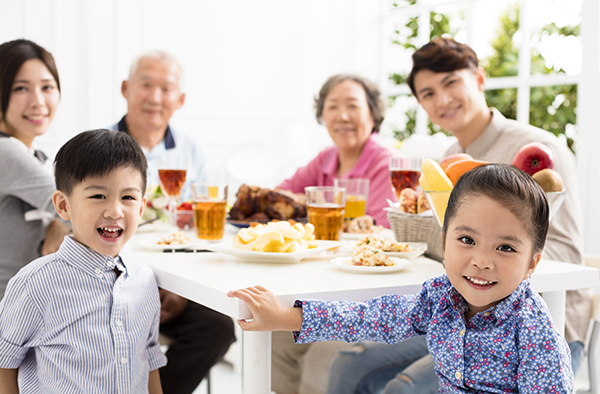 Routines are like operating systems that set families up for success. They make it possible to complete essential daily tasks with the least amount of resistance, reduce family stress and help things run smoothly. But routines are about more than teaching life skills and getting through each day with minimal chaos. Regular, consistent moments help kids of all ages feel safe and secure. Kids benefit from knowing what to expect—yes, even if they argue every time they're reminded to do something. While daily routines might sometimes feel like necessary evils, they give parents a chance to establish an environment that honors their values and reflects the family's character.
Here are inspiring ideas from San Diego parents who share some favorite family routines:
Use an app like iCal or Google to create and share a family calendar using different colors for each family member.


Establish a "no cell phone" zone at mealtimes and talk to each other.


Schedule regular one-on-one time with each child.


Commit to dinner together as a family at least once a week.


Make free play a priority. Organized team sports are great and have benefits, but the schedule and pressure to perform can cause unintended stress. Unorganized pursuits are great for stress relief.


Use Post-it Notes for deadlines, appointments or reminders and put them where everyone can see.


Help older kids feel responsible, productive and appreciated by making a list of jobs/chores to do or expectations while parents are at work. Don't forget to say thank you when tasks are completed!


Regularly schedule a relaxing family activity such as monthly movie night.


Use a chart and reward system to teach younger kids morning and nighttime routines such as brushing teeth, making beds, putting away toys, etc.


On non-school days pick one thing to do—such as a trip to the beach, a bike ride in the park, or a local hike—and build the day around it.


Regularly set aside a few hours for kids to do nothing. They can use the rest; plus, creativity often springs from boredom.


Be mindful of any habits you'd like to change and take steps to replace them with something that reflects your family's values.
When thoughtfully crafted around your family's needs and values, routines will infuse family time with shape and meaning while helping grow confident, self-motivated kids.
Jody Lee Cates is a local mom and blogger who writes about healthy relationships at www.jodyleecates.com
--------