OUR 2021 SUMMER CAMPS, PROGRAMS and EXPERIENCES RESOURCE IS NOW AVAILABLE!
We are proud to bring you this one-of-a-kind experience where you can 'shop' for summer camps, programs and experience without stepping out of the house! You're able to get up close and personal with each San Diego Summer Experiences through videos, photos and detailed program descriptions. Be sure to read these insightful resources!
Summer Camp Safety
As you prepare the kids for one of the year's absolute highlights—spring and summer camps—teach them how to stay safe while having fun.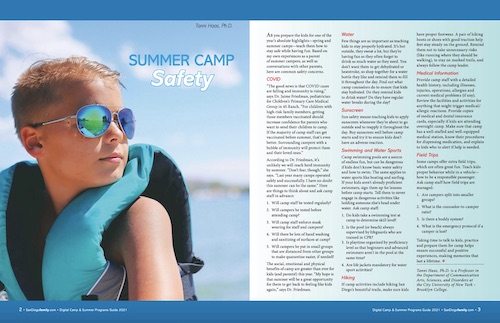 5 Camp Strategies Parents Can Use to Help Kids Thrive
Parents don't have to wait for kids to attend camp to begin creating a transformational culture at home. Here's how to use camp strategies to benefit your family year-round.