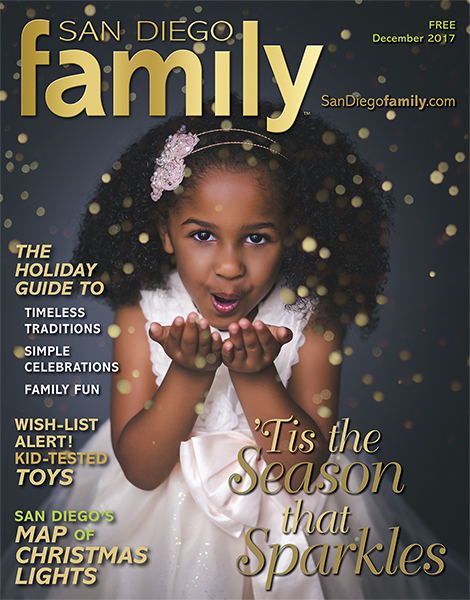 Staff Page

Short & Sweet
News | Notes | Tips

The Wildflower Initiative Takes Root in San Diego
Local nonprofit supports literacy in friend's honor

Give the Gift of Technology
Easy ways to help people in need

Cute Christmas Cookies
"Melted" snowmen and Nutter Butter reindeer

16 Simple Holiday Traditions
Choose simple pleasures over chaos

Feliz Navidad
Celebrate Mexican Holiday Traditions

How to Help Kids Cope When a Parent is Away
Ways to make holidays special when a parent is absent

More Kid-Tested Toys
Part two of your favorite holiday toy reviews

12 Ways to Make Magical Holiday Memories
Your family's list of must-do activities - a special advertising section

San Diego's Famous Map of Christmas Lights
The original. The most comprehensive. The best.

December Calendar of Family Events
Plus, a round-up of San Diego's holiday parades

The Marketplace/Classifieds

Art with Alyssa: 25 Days 'Til Christmas
Make this fun twist on a traditional advent calendar

Check out San Diego Family's Pinterest Boards for educational resources, holiday round-up (including crafts and recipes), party ideas, last-minute and DIY crafts, and more!