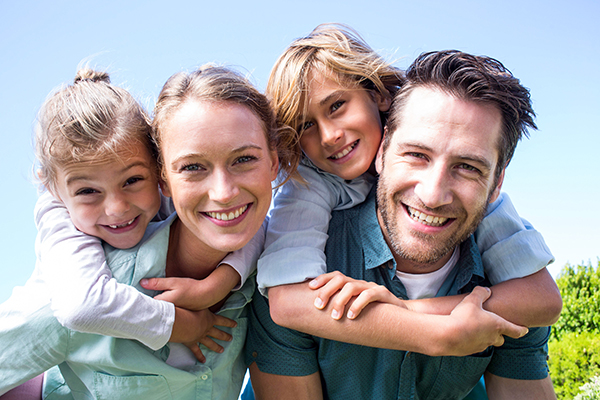 Per a recent AAA survey, more than a third of Americans plan to take a family trip this year. As the holidays approach, family travel takes on added significance, with parents taking kids across state lines and national borders to visit family and friends. According to AAA, nearly 70 percent of family trips are road trips—likely as a result of lower fuel costs in recent months—but whether families reach their destinations by plane, train, or auto, traveling with children can present a host of unique challenges. Here's an age-by-age guide of how to keep family travel a happy experience for all.

Look Ahead (ages 0–5)
Toddlers and preschoolers may seem too young to involve in trip preparations, but leaving tots out of travel planning can be an oversight, says travel agent R. D. Gavel. Children as young as 2 can share in the joy of anticipating a family trip. "Anticipation is a wonderful way to extend the pleasure of your vacation," she says. "Watch a DVD or video clip about your destination and talk about what you might do and see there." For children 3 and up, make a calendar and mark off the days until you leave.

Ask your child for ideas about activities to help occupy travel time; preschoolers can pick out picture books, coloring supplies, small activities and snacks, and help pack a small travel bag for the plane or car. Anticipating a family trip helps build excitement while teaching the importance of waiting for something desirable—a skill that pays off down the (literal and figurative) road.

Schedule Savvy (ages 6–12)
School-age children can be fantastic travel companions: No longer in need of car seats, strollers or special accommodations in restaurants, tweens are old enough to travel more easily than their younger counterparts, yet still young enough to appreciate the wonder and discovery of a trip.

But don't give in to the temptation of over-scheduling a family trip with school-age kids, says Gavel.
"It's no fun traveling with cranky, bored children, or irritable, exhausted parents," she notes. When planning your trip, leave plenty of time for rest and running around, and make "educational" segments of the trip stimulating and brief.

Once you arrive at your destination, having one to two activities planned for each day helps head off "What are we going to do today?" questions, says travel agent Jane Borman. For multi-generational family trips, a flexible, multi-faceted agenda can work for the whole brood. Scheduling a group activity every other day and allowing some daily downtime for rest or exploration helps ensure a happy trip for all.

Tech Talk (ages 13­–18)
There's no way around it: Your wired teen will likely be attached to a device for much of the trip, checking in with social media and staying connected to friends back home. Instead of fighting a teen's tendency to plug in, take advantage of their tech savvy by appointing your teen the family's digital historian. Put him in charge of documenting the trip by snapping photos and taking videos; a teen with a flair for digital media can prepare a simple iMovie to commemorate your trip, share a slideshow on Facebook, or upload a video collage to YouTube to share with extended family online.

But you want your teen to make some memories, not just capture them, says Gavel. Reflection, or looking back at the trip, is one of the most valuable aspects of travel, she says; "The actual trip is the briefest part of the whole experience!" So don't be afraid to designate unplugged time each day to ensure that your teen engages with family members, and not just a screen. Striking a balance between personal time and family time helps foster travel memories to last a lifetime, both on-screen and off.
---
Malia Jacobson is an award-winning health and parenting journalist and mom of three.
Published December 2016