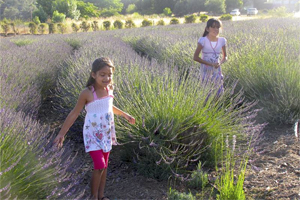 Located 40 miles northeast of San Diego, Valley Center has more than 27 square miles of mostly rural beauty and 21,000 acres of agricultural land. Along with the activities mentioned here, the Chamber of Commerce website lists numerous outings for your family to enjoy: Palomar Mountain Observatory, Lakes Wohlford, Hodges and Henshaw, Sengme Oaks Water Park, Pala Mission, Hellhole Canyon hiking and horse riding trails, and an 18-hole golf course at Woods Valley.
Valley Center Chamber of Commerce
www.vcchamber.com
760-749-8472

THINGS TO DO:

Bates Nut Farm
15954 Woods Valley Rd.
www.batesnutfarm.biz
760-749-3333
Most residents would agree that no visit to Valley Center would be complete without a stop at Bates Nut Farm. Gilbert and Beatrice Bates founded the farm in 1921. The property has a picnic area and a large store chock-full of nuts, candies and treats. Kids can feed farm animals, and in the fall, find pumpkins along with many fun, seasonal activities for the family. The property, which started out as a walnut farm, is now home to many family-friendly events throughout the year like craft fairs, pancake breakfasts, dog shows, car shows and music festivals. Free parking and admission.
Valley Center Wellness Spa
28714 Valley Center Road, Suites G & H
www.valleycenterwellnessspa.com
760-751-5303
Spa-goers can enjoy massage, facials, skin treatments, wraps, spray tans and spa packages at this spa owned by Jana Limon.
Keys Creek Lavender Farm
12460 Keys Creek Rd.
www.kclfarm.com
760-742-0523
San Diego County's only USDA-certified organic lavender farm boasts eight acres of lavender fields. Open during harvest time—May through June—it offers lavender picking, English high teas, demonstrations and workshops. Open daily from 9 a.m. to 5 p.m. Free parking and admission.

Western Days and Stampede Rodeo
28246 Lilac Rd.
www.westerndays.org
www.vcstampede.com
This year's family-friendly rodeo will be the 11th for Valley Center. The week-long series of events kicks off with the Western Days Parade, the Valley Center Stampede Rodeo, a carnival and live music in the evenings after the rodeo. May 24–26.

WHERE TO EAT:

Portino's Fresh Italian (pizza, pasta, salads)
28746 Valley Center Rd.
www.portinos.net
760-751-0077

Fat Ivor's Rib Rack (barbecue)
27959 Valley Center Rd.
www.fativors.com
760-749-0600

Casa Reveles (Mexican food)
29000 Lilac Rd.
www.casareveles.com
760-749-8041

-----------------------
Autumn Johnson is a freelance writer and mother of two children.
Updated: January 2016