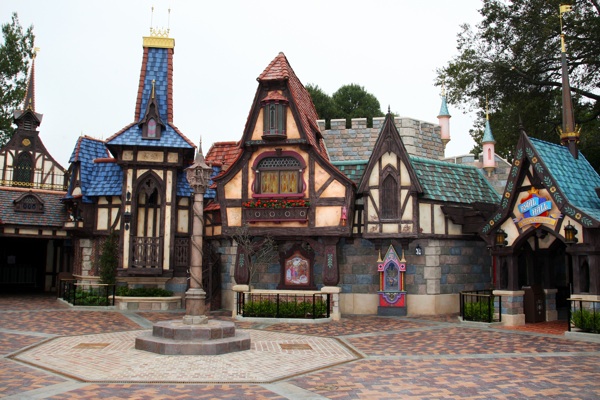 "This is awesome!" my 6-year-old daughter, Mary, shouted as she twirled around the courtyard of Disneyland's Fantasy Faire. The storybook village, which opened at Disneyland in March, is the new home to Disney's beloved princesses—and one that is fitting for their regal status.

Royal Hall is the main draw of the 15,000-square-foot attraction adjacent to Sleeping Beauty's castle (at the old home of Carnation Plaza Gardens). This new site for princess meet-and greets is a whole new world away from their temporary digs near It's a Small World. With carpeted walkways, wood paneling, chandeliers, and jewel-tone banners draped from the ceiling, the hall feels very much like a castle.

If your kids—like my 9-year-old son, Jack—aren't princess fans, Fantasy Faire is still worth a visit. Across the courtyard from the Royal Hall is the Royal Theatre. Inside the tented theater, Mr. Smythe and Mr. Jones star in vaudeville-style retellings of "Tangled" and "Beauty and the Beast." Even though Rapunzel and Belle make special guest appearances, Jack pronounced the shows "hilarious."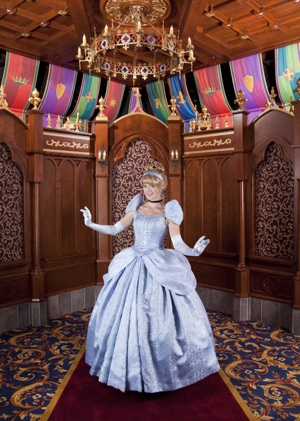 The kids also gave a thumbs-up to the fairytale version of a food truck that is Maurice's Treats food cart. It specializes in flaky bread twists in sweet and savory flavors. The specialty drink is the Boysen Apple Freeze, an apple juice slushee with a swirl of berry flavor and a papaya-mango foam topping.

Stroll through the village and you'll see an animatronic Figaro, the cat from "Pinocchio." He snoozes on a window ledge until a chirping bird awakens him. There's also Clopin's Music Box, where kids can turn a crank and see scenes inspired by "The Hunchback of Notre Dame."

Because it's Disneyland, there are plenty of princess souvenirs available in the Fairytale Treasures shop. But my daughter skipped past and headed straight for the statue of Rapunzel's tower that is the centerpiece of the Fantasy Faire courtyard. She hopped up on the base of the statue, spun around it, and then struck a pose, saying "Mama, take my picture!" Fantasy Faire made her feel like a princess, even without the dress or tiara.

----------------
Anastacia Grenda is a freelance writer who lives with her family in Encinitas.
Photos by: Paul Hiffmeyer/Disney Enterprises, Inc.
Published: June 2013