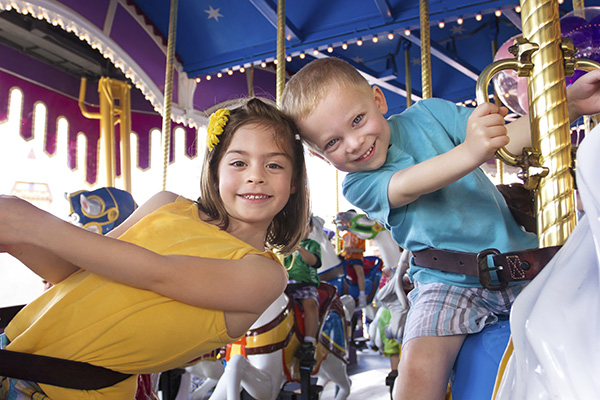 Planning a family adventure to Disneyland this year? Here are tips to help make the most of your visit:
1. The most important tip for any Disneyland visit is to arrive early. You can ride more rides in the first hour than in the next three, so arrive 30-45 minutes before the park's scheduled opening time.
2. If you purchase a multi-day ticket in advance (highly recommended for saving time and money) you may be eligible for "Magic Morning" early admission to Disneyland Park on select days; guests at the three Disneyland Resort hotels can also enter Disney California Adventure early. Take advantage of the perk if you can.
3. A FastPass allows you to avoid waiting in lines with reserved return times for top attractions. After years of little or no enforcement, Disney is now sticking strictly to the one-hour windows printed on FastPass tickets (with an unpublicized 15-minute grace period), so keep an eye on the time when using them.
4. The hottest ticket in Disneyland is the Fantasyland meet and greet with Anna and Elsa from Frozen. Get there as soon as the park opens, or be prepared to wait for hours. Better yet, wave at them (without the wait) during their processional before the first afternoon parade.
5. Radiator Springs Racers in Cars Land is California Adventure's most popular ride. FastPasses run out within hours of opening. Snag one early, or ask for the single rider line, which is often under a half hour.
6. Use single rider lines to save time at Indiana Jones Adventure, Matterhorn Bobsleds, California Screamin', Grizzly River Rapids and Goofy's Sky School. Ask an attendant how to enter (usually through the exit) and be prepared to split up your party.
7. Don't miss classic attractions that have recently been refurbished in preparation for Disneyland's 60th anniversary. Alice in Wonderland has new animated effects, Big Thunder Mountain Railroad has an explosive new finale, and the Finding Nemo ride (originally the Submarine Voyage) returns to service.
8. If you like buying photos from in-park paparazzi and on-ride cameras, consider ordering PhotoPass+ at least two weeks in advance for substantial savings on unlimited digital images.
9. Disneyland now takes restaurant reservations online at https://disneyland.disney.go.com/dining. You can book up to 60 days in advance with a credit card. Note that there's a per-person fee if you no-show or cancel less than 24 hours in advance.
10. Take a break at midday and ride the monorail to the Disneyland Hotel and Downtown Disney. Better yet, get an inexpensive room across the street on Harbor Blvd. An afternoon nap will help you better appreciate the park after dark.
----------
For more tips for a hassle-free Disney vacation, pick up The Unofficial Guide to Disneyland 2015 and visit www.TouringPlans.com
Published: October 2014