Toddler Products! Check out these products designed especially for the growing curiosity and independence of toddlers.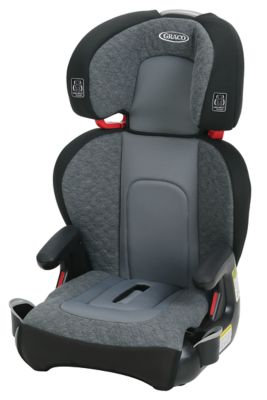 Graco TurboBooster TakeAlong Booster Seats
$49.99-$99.99; Graco.com
Provide safety and enhanced portability with an easy on-the-go design. Available in two models - a highback booster and a backless booster – they both safely transport big kids from 40 to 100 lb. In highback mode, the seat back and base nest for easy carrying. In backless mode, the seats fold 50% smaller via the FastAction fold to take on the go. The seats have two cup holders and come with a carry bag for hassle-free transport and storage.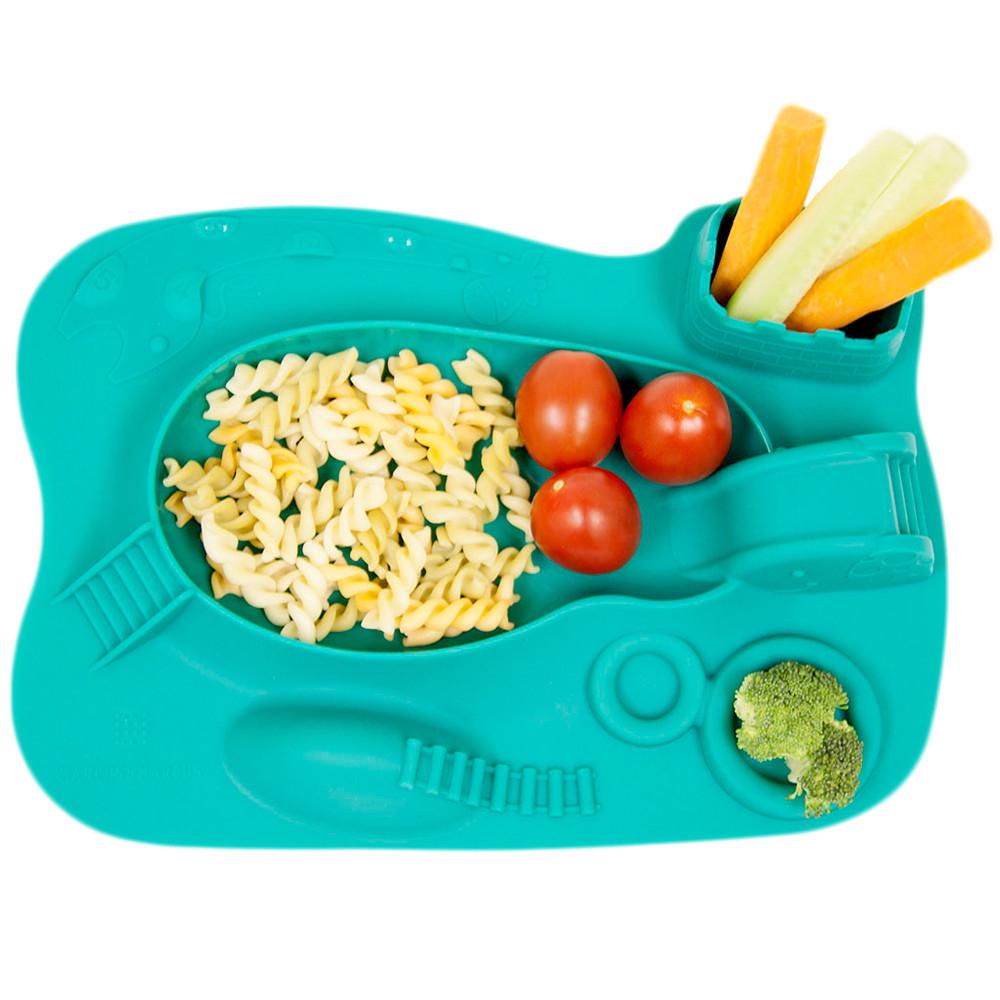 Amusemat
$24.99; Amazon.com
Amusemat is a foodie playground. It helps increase appetite for fussy eaters, and encourages exploration of food and self-feeding. The Amusemat stimulates your little one's curiosity, discovery and sensory experience. Available characters/colors: Lola the Giraffe / Pokey the Piglet / Marcus the Lion Cub / Ollie the Elephant / Willow the Whale.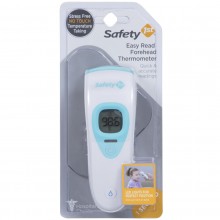 Easy Read Forehead Thermometer
$29.99; Safety1st.com
Line up the red LED dots directly on your child's forehead. When the dots are directly over one another, you'll know the thermometer is at the right distance and you can press the read button. In just one second, you'll hear the beep that lets you know the reading is complete. The large backlit display is easy to see, and the fever light bar glows to alert you when a temperature is detected. Taking readings when your child is sleeping is easy too. The backlit display and mute function ensure you can easily take a temperature while your child rests.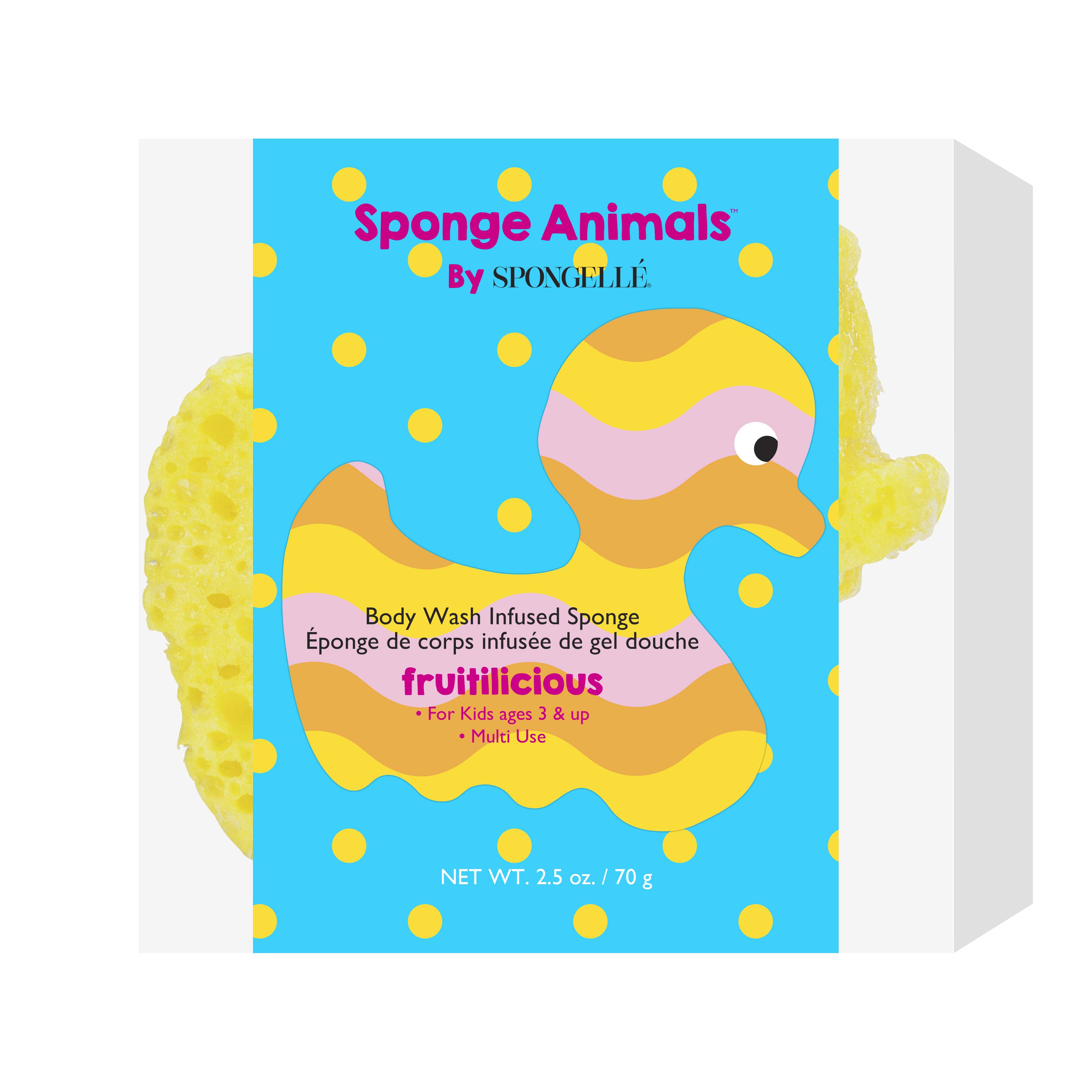 Sponge Animals by Spongelle
$14; Spongelle.com
These body wash infused sponges come in a fruitilicious scent. Enriched with Chamomile extracts, dermatologist tested, vegan friendly, cruelty-free and sulfate-free. Fragrance notes of juicy watermelon, crisp apple, watery pear and sweet sugar.
CozyPhones
$19.99; CozyPhones.com
No more struggling with ill-fitting (or lost) earbuds and bulky over-the-ear headphones. The comfort-fit headband is wide and lightweight for a secure fit. CozyPhones are great for travel, as the ultra-thin 1/8" speakers lay flat in the headband providing total comfort in the car and on airplanes. The speakers are easy to remove making the headband completely washable.
Precidio's Snack in the Box
$9.99; Amazon.com
A cool and convenient snack container, featuring two separate chambers that each hold six ounces of your favorite dry snack. Keeps your snacks from being crushed or mushed, helps with portion control and is perfect for on-the-go kiddos busy with school, play dates and after-school activities. BPA/phthalate free and dishwasher safe.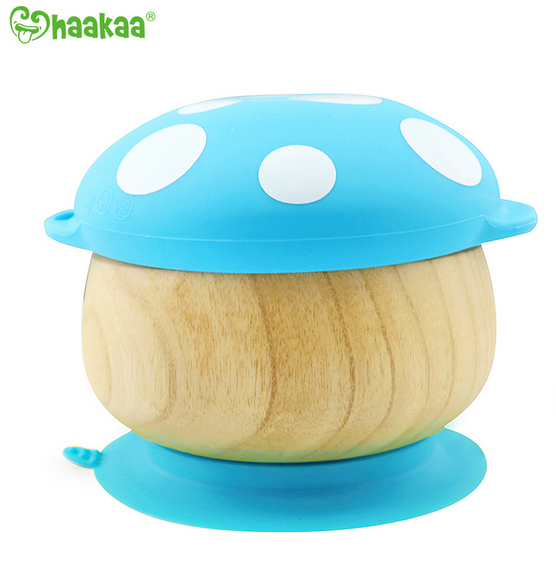 Wooden Mushroom Bowl with Base and Cap
$28.99; Amazon.com
The super strong suction base will keep the bowl firmly on the table making sure meal times are mess free. Hand crafted from wood and perfectly finished this bowl is 100% recyclable, biodegradable and virtually indestructible. The perfect alternative to plastic and melamine which leaches chemicals and does not break down. Perfectly sized for your little one's hands, encouraging your baby to eat independently.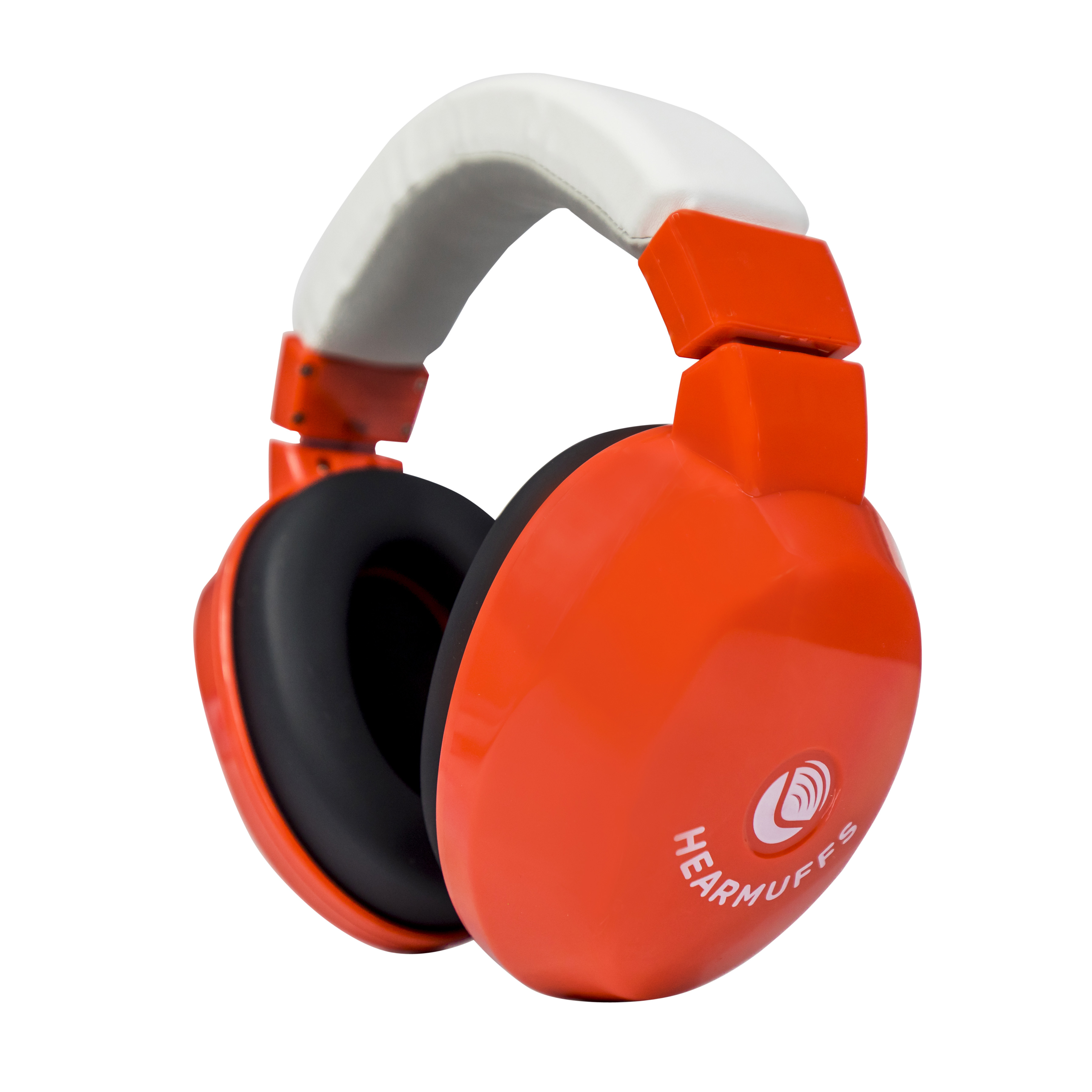 Kids HearMuffs
$14.95; LucidAudio.com
Designed to develop with your child, these kid-size headphones boast an adjustable headband that fits a wide range of children's head sizes. The smooth foam guarantees a comfortable fit. Made of child-safe materials, look for a variety of colors -- blue, green, orange, red and white.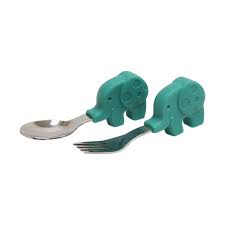 Palm Grasp Spoon and Fork Set
$15.49; Amazon.com
The shortened utensils make self-feeding easier and more enjoyable for little ones, all while developing motor skills and lessening the mess. This product is also BPA/phthalate free and dishwasher safe. Available characters/colors: Lola the Giraffe / Pokey the Piglet / Marcus the Lion Cub / Ollie the Elephant / Willow the Whale.
Cuppies
$7.49; jjrabbit.com
It's time to transition to a real cup; but, how do you do that without taking away the security and comfort of a sippy cup? With a hidden animal at the bottom of each CUPPIES®, your little ones will finish every time to see their favorite friend. Biodegradable, free of BPA, Phthalates, and PVC. Top-rack dishwasher safe when temperature is below 185˚F / 85˚C. Volume: 8oz. / 235ml. Available Colors/Patterns: Wet Coral, Lime Pop, Orange Peel, Sea Life.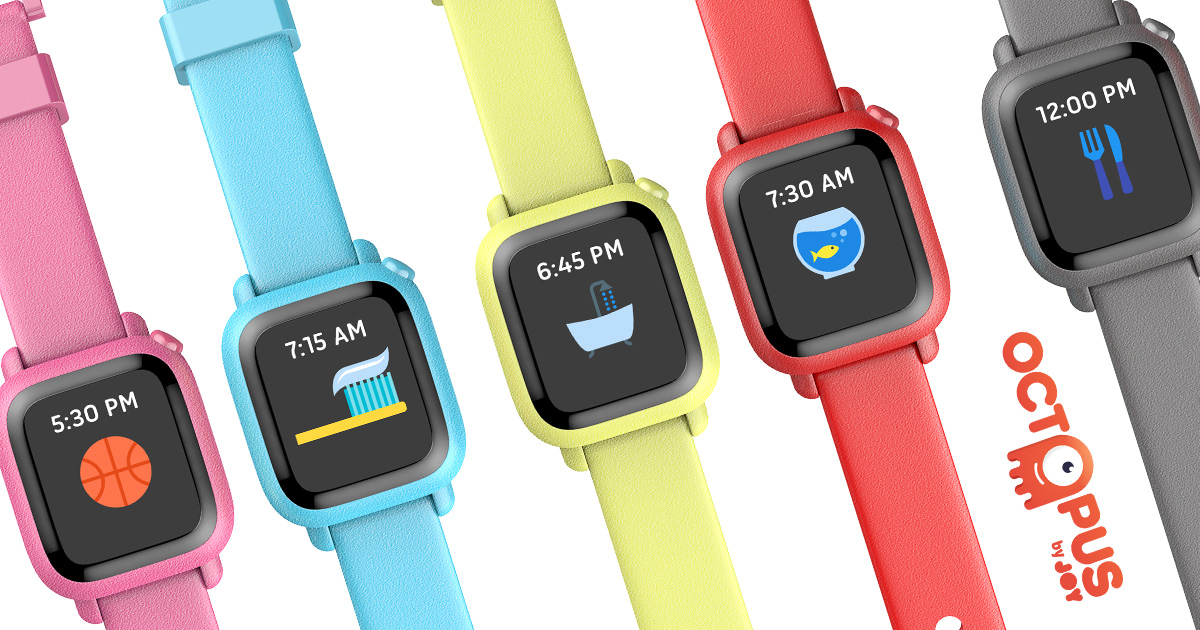 Octopus Watch
$79.99; HeyJoy.com
Help teach your kids good habits and the concept of time with the Octopus Watch! With the free accompanying app, parents can schedule simple reminders so kids can learn to do things without parent reminders! Acting as a scheduler for children that fosters responsibility, independence and self-esteem, Octopus Watch also helps parents prioritize expectations and stay consistent with daily routines, such as brush your teeth, feed the fish, time for basketball practice, etc. Unlike other products on the market, it's wearable, visual, fun and it grows with your kids.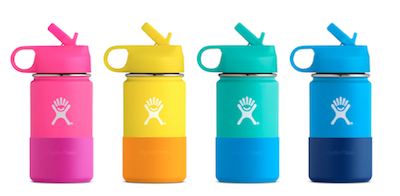 Hydro Flask 12 oz Wide Mouth Kids Bottle
$29.95; HydroFlask.com
Small enough to fit comfortably in kids' hands, these kids bottles feature TempShield Double Walled Vacuum Insulation and 18/8 Pro-grade stainless steel construction to ensure cold beverages stay cold for up to 24 hours and hot drinks remain hot for up to six. The durable, BPA-free bottle comes with a leak-resistant, easy to drink straw lid that is easy to clean for parents, along with a silicone Flex Boot for extra grip. Available in Flamingo, Mint, Pacific and Lemon.
Updated: October 2018