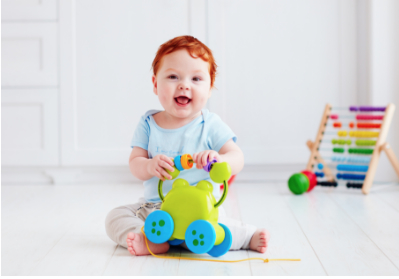 Toddler Products! Check out these products designed especially for the growing curiosity and independence of toddlers.
Dreambaby® 2-Up Step Stool - Grey & White - $14.99 USD. The 2-Up Step Stool gives children that extra sense of independence, allowing them to access hard-to-reach areas. The non-slip base and sure grip top provide added safety, making it perfect for nearly any location and floor surface. Recommended for children between the ages of 2-5.
Dreambaby® EZY Potty with Removable Bowl - Grey or Blue - $12.99 USD. The EZY Potty with Removable Bowl helps take the stress (and mess) out of potty training your little ones. The contoured backrest provides added support and comfort while the removable bowl allows for quick and easy cleaning. Made out of nonporous material, the EZY Potty with Removable Bowl will surely last until it isn't needed anymore. This product matches the 2-up Step Stool for the perfect potty training duo. Recommended for children between the ages of 18 months - 3 years old.

Toddlermonitor
$89.99; ToddlerMonitor.com
It hangs stylishly on any door knob and notifies you via your cell phone when your babe walks out the door. A motion detector cleverly disguised inside the toddlermonitor™ senses motion and sends a notification via Bluetooth to your phone. You choose the tone and volume you want to receive it, just like the alarm on your phone. This must-have for any parent is great for at home and can easily be switched from one door to the next!
SleepyLights Multi-Coloured Nightlight
$$; Lumenico.com
Music & Lights 3-in-1 Discovery Seat & Booster
$$; Infantino.com
Parents and babies will fall in love with this multifunctional booster seat that grows with baby by transforming into an interactive play space and snack seat. Entertain your baby for hours with a light up musical piano and six engaging activities that support sensory and fine motor skill development. When it's time to eat, simply slide the toy pods apart to reveal a snack tray and cup holder. 4 months to 4 years old.
Devious Mitt
$29.99; Seirus.com
Fun kid friendly designs, large zipper opening and long gauntlet means easy-on for kids' hands. Elastic cuff with zipper opening and ski leash.
Munchkin Miracle 360 degree Cup
$PRICE; 12mo+
Kissin Toes Shoes
$29; KissinToes.com
Kissin Toes shoes have been created with children and parents in mind. The grey Muslin material is soft and easy to slip on while the adorable fox characters line up for a "Kissin" toes effect that will surely help children grasp which shoes go on their right and left feet. Children ages 1-6.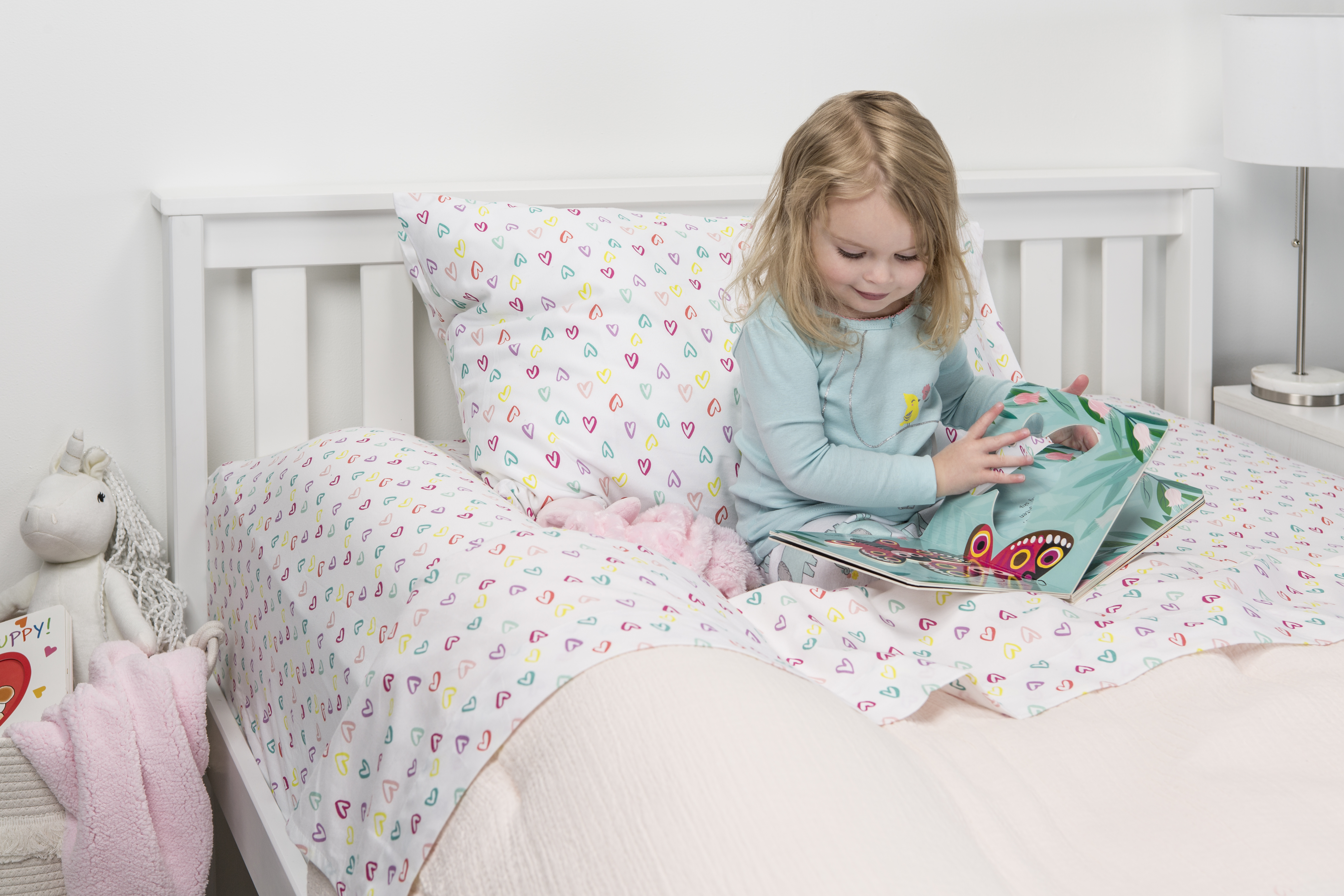 Regalo Bed Bumper – Single
$27.99 – $29.99, http://regalo-baby.com
These fit up to a queen mattress, include secure positioning strap for additional security, are installed underneath a fitted sheet and do not require any tools for assembly and they are great for travel.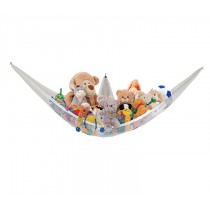 Jumbo Toy Storage Corner Hammock
$10.99; Dream-Baby.com
Most playrooms and children's bedrooms are cluttered with stuffed animals and other toys that are taken out but don't always get put away. The Corner Hammock is the ideal way of neatly and attractively storing toys and clothing accessories, and children will just love having a fabulous way of displaying them.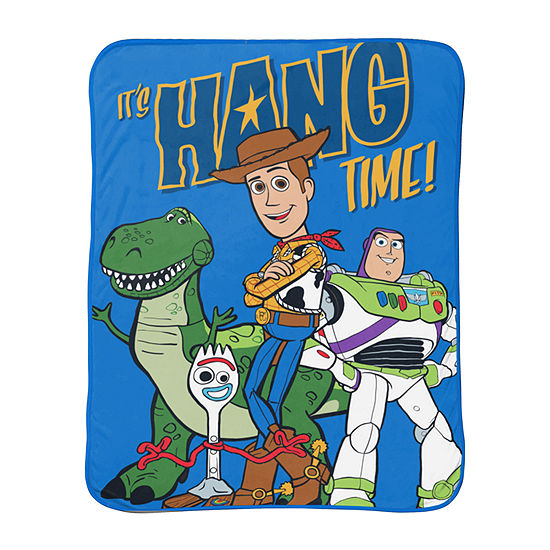 Disney Toy Story 4 Fleece Blanket
$80; JCPenney.com
100% polyester, 90 length x 60 width. Kids will love this Fleece blanket with their best friends from the Disney Toy Story 4 movie.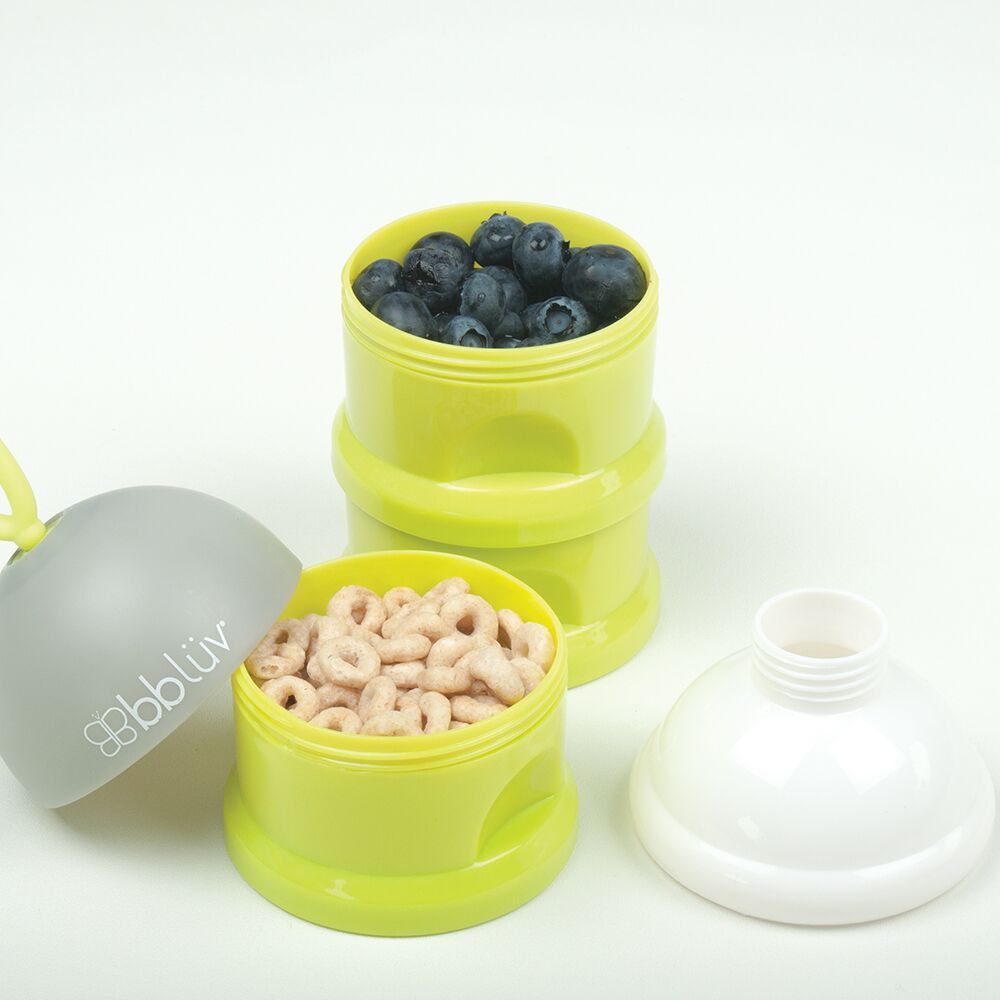 bblüv Döse Multi-purpose Stackable Containers
$9.99; bbluvgroup.com
The compact and interchangeable stackable and interchangeable containers are great for carrying snacks or formula milk on the go. They feature three compartments with a large storage capacity of 4oz, a protective cap with a flexible silicone handle, and a funnel cap for easy pouring.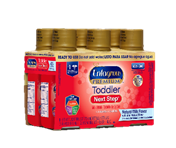 Enfagrow Premium Toddler Next Step – Natural Milk
$5.99-$24.99; Enfagrow.com
A nutritional drink specifically designed for toddlers 1-3 years of age to complement and help close the nutritional gaps of toddlers' challenging diet. With Calcium, vitamin D, zinc and 19 other nutrients to help support growth and development.Made with real milk and has expert recommended DHA and iron—two building blocks of a toddler's brain.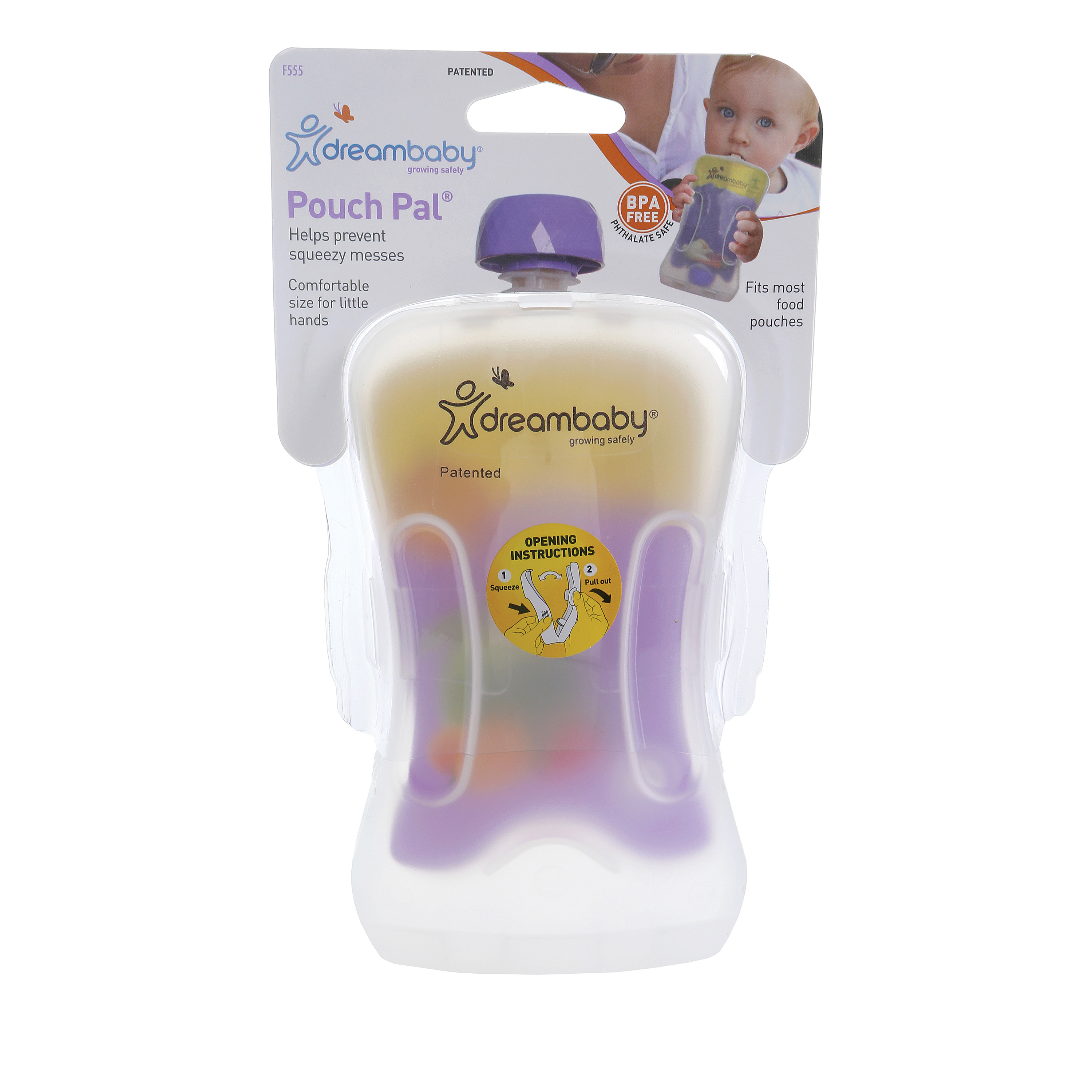 Pouch Pal
$6.99; Dream-Baby.com
Appropriate for a babies and toddlers who can hold items on their own and are under the supervision of an adult. It will let toddlers enjoy food and discover learning how to eat it without worrying you about the mess. Use it for on the go or at home to prevent squeezy messes. Comfortable size for little hands and fits most food pouches. It is top rack dishwasher safe or can easily be cleaned using mild soap and rinsed well.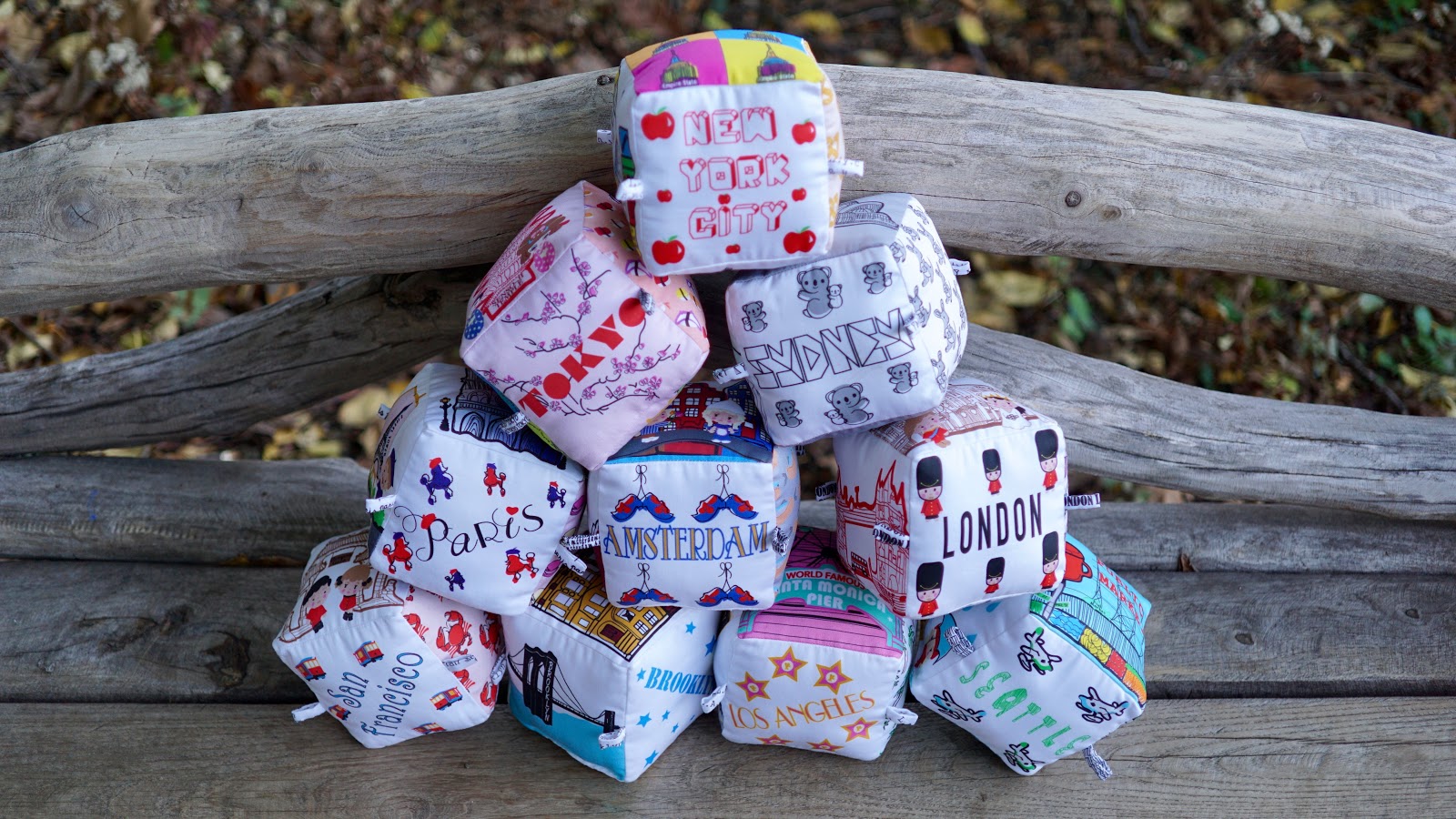 Globe Totters City Blocks
$25 each; GlobeTotters.com
Each soft, artfully designed building block features the landmarks, cultural icons, and famous foods of a special city, making them a playful and sentimental way for baby to enjoy. Surprise the parents-to-be with a unique, educational gift for their little one that teaches foods, buildings, animals and more from cities around the world. They'll love having something enticing to play with, while parents love their safe design, stimulating colors, and modern appeal.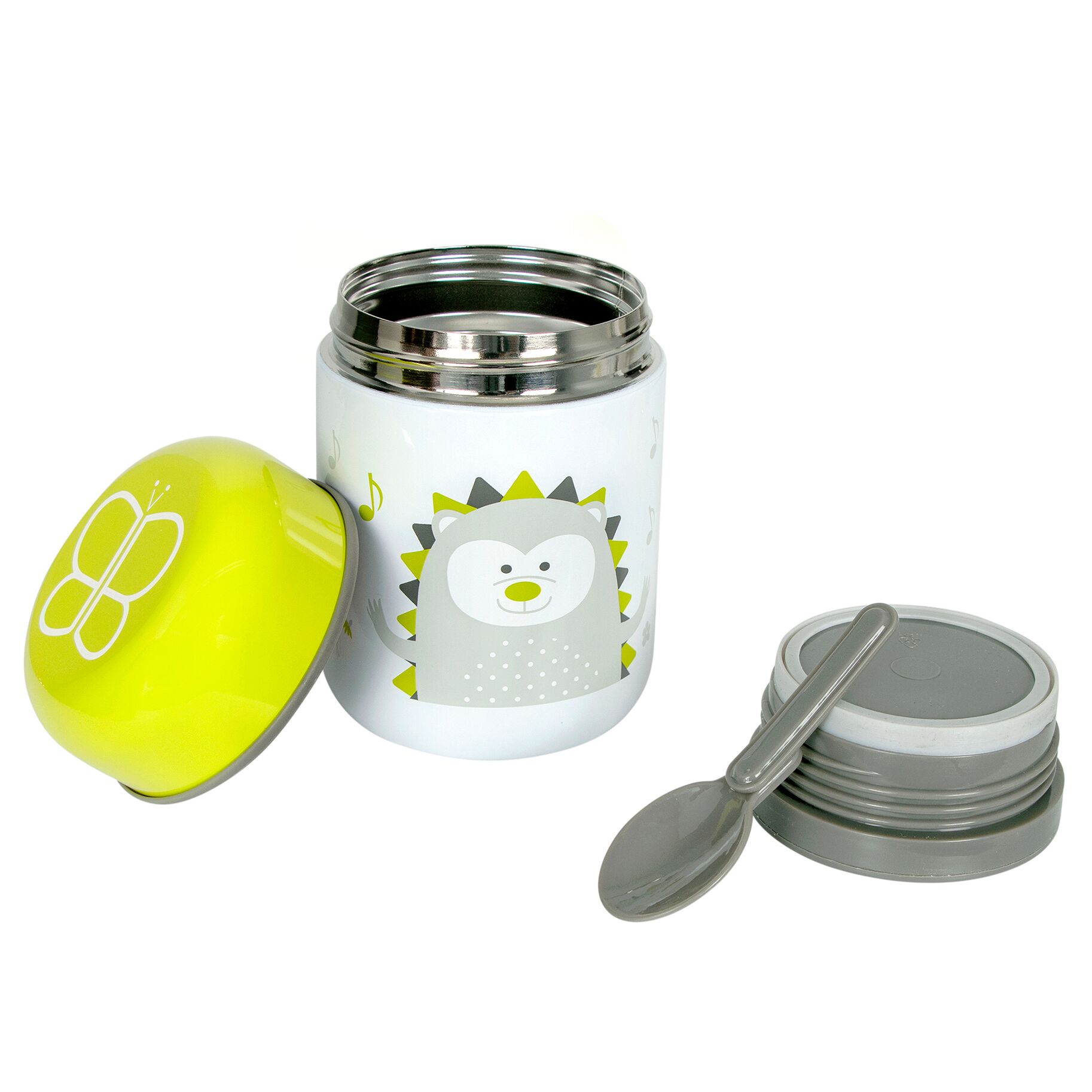 bblüv Foöd Thermal Food Container with Spoon and Bowl
$13.99; bbluvgroup.com
With its double insulated stainless steel wall, the Foöd from bblüv is the ideal accessory to keep your child's warm or cold meal ready when needed, without risk of leakage. It fits anywhere, while its wide opening allows easy access to the bottom. This essential maintains food temperature with its double-walled insulation technology. Includes an integrated foldable spoon and bowl. The large lid can also be used as a bowl or cup. Perfect for meals on the go.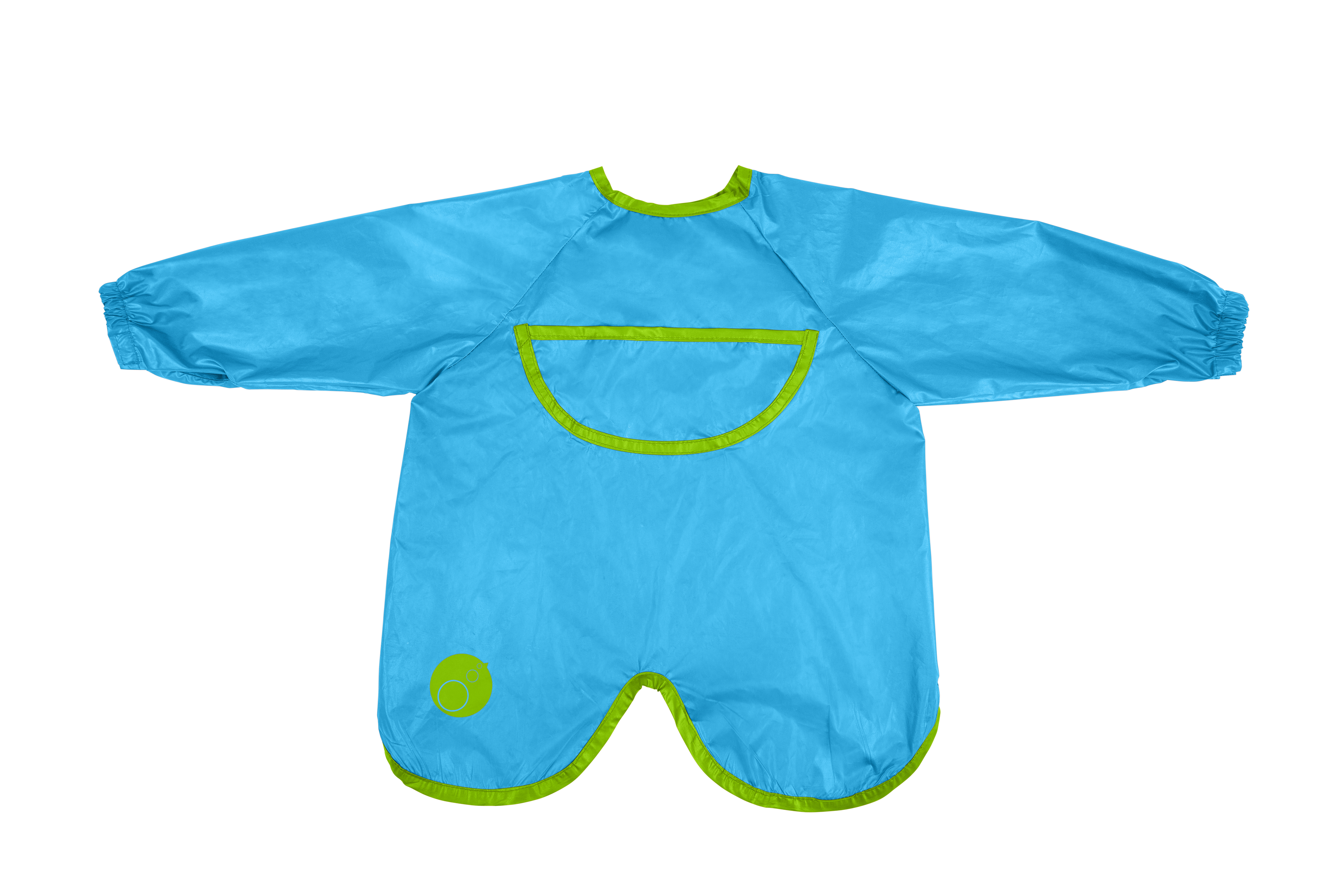 b.box smock bib
$18; bboxbaby.com
Mealtime is messy, but kids' clothes don't have to be. The b.box smock bib has mealtimes covered, at home or on the go. Unique waterproof design covers all over, including legs when seated. Conveniently tucks away into its own pouch, for storage and travel. Also, great as an art smock. BPA, Phthalates and PVC free.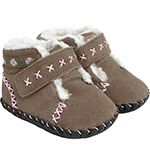 pediped Rosa Gingersnap Shoes
$29.95-$45; Pediped.com
pediped Originals Rosa Gingersnap shoes features genuine suede upper, faux fur lining, all leather soft-sole with slip resistant diamond tread and a Velcro closure. Approved by the American Podiatric Medical Association for promoting healthy foot development.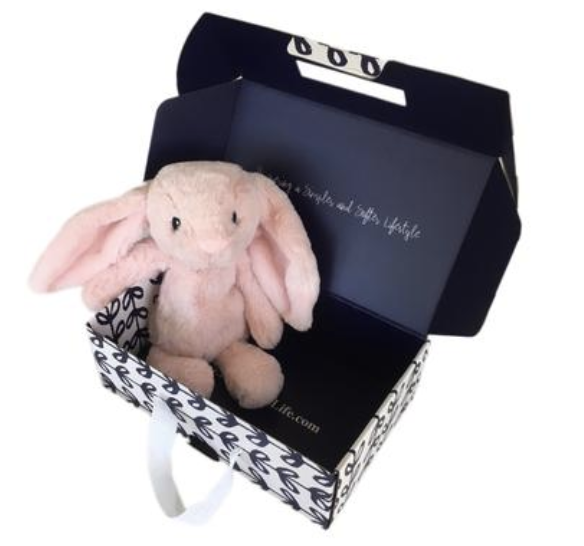 Xander Bunny
$29.99; Lavender-life.com
Stuffed with Michigan cherry pits and 100% USDA certified Lavender. Microwave-friendly, just heat the Xander Bunny for a more nurturing experience. For every one purchased, one is donated to a foster child. Available in blush, grey, and cream.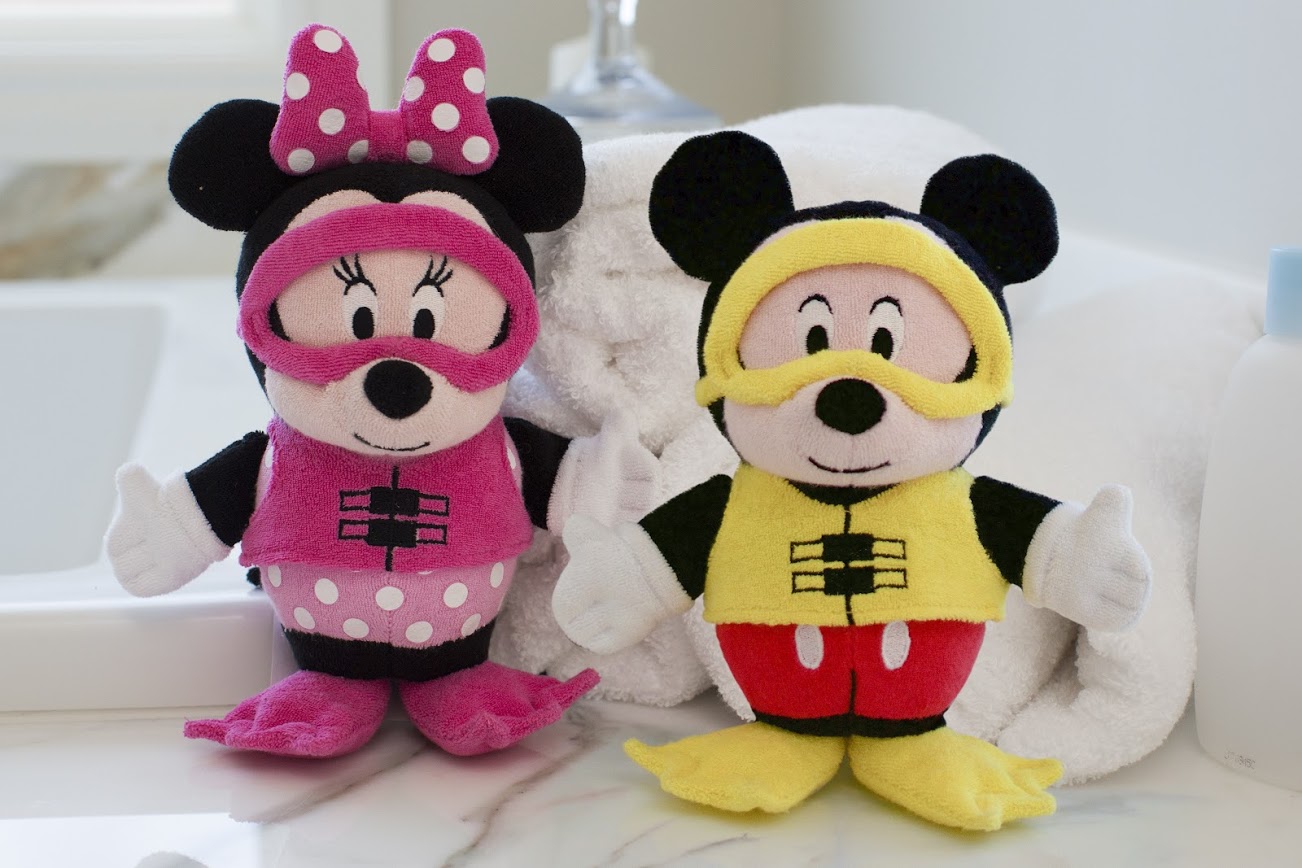 Disney Baby SoapSox
$12.99; SoapSoxKids.com
Features some of Disney's most beloved characters including: Mickey Mouse, Minnie Mouse, Ariel and Flounder from The Little Mermaid, as well as, Nemo and Squirt from Finding Nemo. Now kids can cuddle their favorite companions during the day and then play with them during bath time at night for added fun in the tub. The soap pocket transforms lovable SoapSox into a sudsy wash cloth – just add soap and scrub.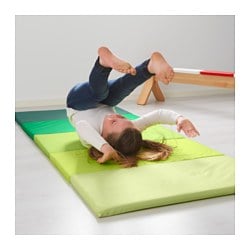 Folding Mat
$29.99; Ikea.com
Children can barely contain themselves when there's a gym mat on the floor. It triggers tumbles, summersaults and play – but in a safe way. When it's time for rest, fold it and put it aside. Folds flat to saves space when not in use.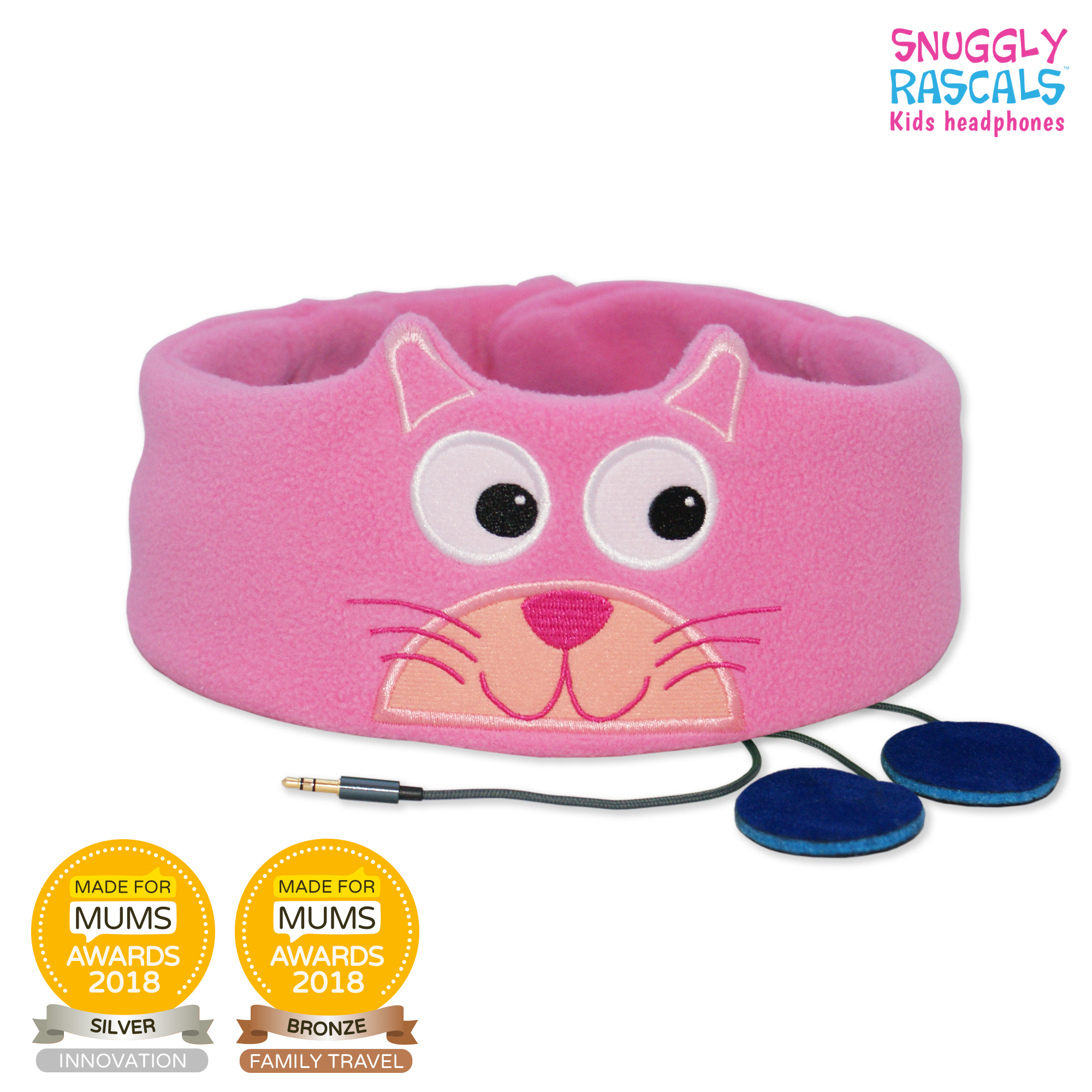 Snuggly Rascals
$19.99; SnugglyRascals.com
Ultra-comfortable headphones that are wrapped in soft fleece fabric and feature fun character designs. The headphone speakers are ultra-flat for comfort and have an 85-decibel limit to protect the child's ears. Snuggly Rascals' speakers can be removed to wash the headband style wrap and features a Velcro closure to ensure the perfect fit.

Indestructibles Series Books
$5.95; Workman.com
Indestructibles are built for the way babies "read": with their hands and mouths. Printed on a unique paperlike material that is nontoxic, washable, and rip-proof, Indestructibles are the little books that could.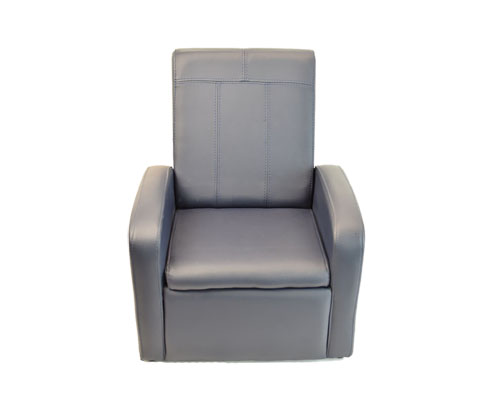 STASH Chair
$149; UncagedFurniture.com
The STASH chair is a comfortable sofa chair that folds into an ottoman seat and also sports a hidden storage compartment for toys, books and much more. The modern design of the STASH fits well in any room of the house, takes up minimal space and serves as a multi-use storage chest, seat and an ottoman all in one. Kids will enjoy using the hidden compartment to store their favorite belongings. Available in navy blue, pirate black, princess pink.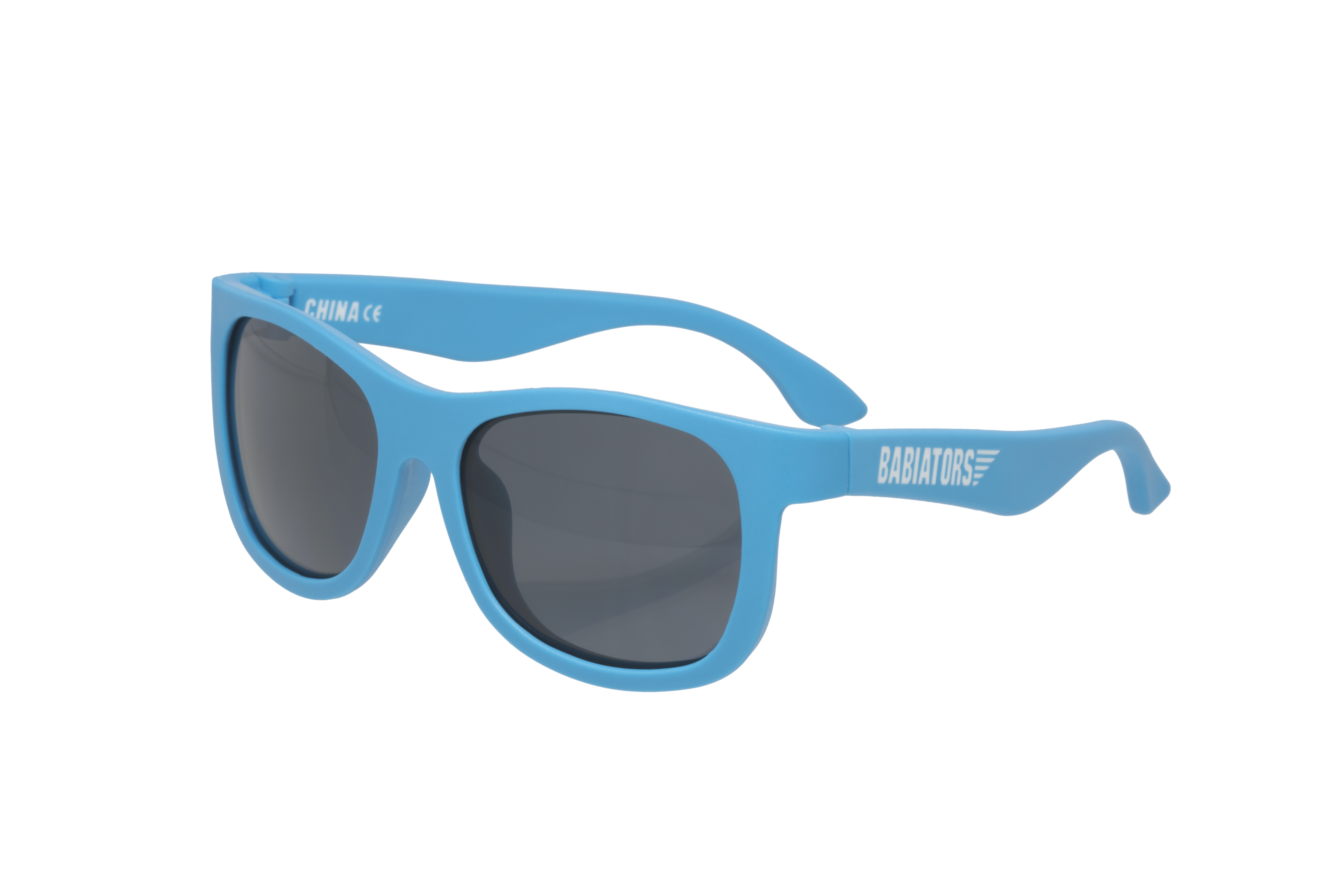 Babiators
$20-$45; Babiators.com
Babiators are the world's cutest aviator-style and Wayfarer-style sunglasses, providing 100% UVA/UVB protection. Durable and tough just like children; they are made of pliable rubber and shatter-resistant lenses, making the virtually indestructible. Sizes: Junior (0-2). Classic (3-5), ACES (6+)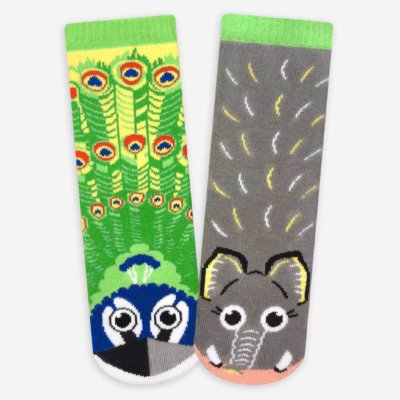 Pals Mismatched Socks: Peacock/Elephant
$9; PalsSocks.com
Pals are warm, cozy, colorful design-forward kids statement socks that come paired as two different friends. This mismatched duo keep it namaste as a Peacock and an Elephant. Did you know these two are the international symbols of peace for India? Life is more fun when we're friends with someone different.
Updated: July 2019