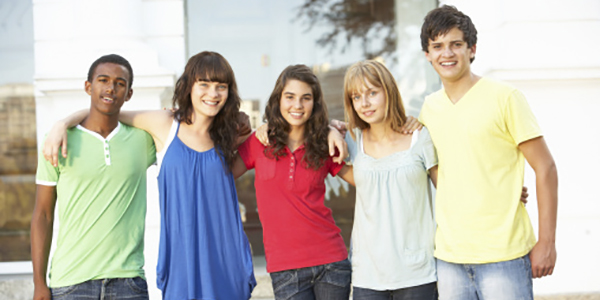 San Diego teens! Here you'll find contests, events, scholarship information, volunteer opportunities and resources for tweens and teens in San Diego County. Come back every month for new events and information.
» Parents of teens! Find great articles and resources to help your parenting journey in our Teens section.
EVENTS

"Tuck Everlasting, The Musical." When Winnie Foster discovers the magical secret of the Tuck family, she embarks on an extraordinary adventure that will change her life forever. Based on the award-winning novel by Natalie Babbitt. March 1 & 8, 7 pm; March 2 & 9, 2 & 7 pm. $18-$20. Student American Sign Language signers will be part of every performance. The Heritage Center at Calvin Christian, 2000 N. Broadway, Escondido. www.cytsandiego.org
Michael Bublé on Tour. March 31, 8 pm. For tickets, visit website. Pechanga Arena San Diego, 3500 Sports Arena Blvd., San Diego. www.axs.com
Sunday Science Club: Pi and Other Math Treats. Celebrate Pi Day and amaze your friends with math tricks that seem like magic. March 10, 1-3 pm. $15. Pre-registration required. For grades 5-8. Fleet Science Center, Balboa Park. www.fleetscience.org.
"Footloose, The Musical." To the rockin' rhythm of its Oscar- and Tony-nominated Top 40 score and augmented with new songs for the stage musical, "Footloose" celebrates the wisdom of listening to young people, guiding them with a warm heart and an open mind. March 1, 2 & 8, 7 pm; March 3 & 10, 2 pm; March 9, 2 & 7 pm. $18-$20. Mater Dei Catholic High School, 1615 Mater Dei Dr., Chula Vista. www.cytsandiego.org
Epic Tween Night. Parents can drop off kids, ages 10-14, for a fun night filled with video and virtual reality games, Zorg ball races, inflatables, laser tag and more. Feb. 23, 6-9 pm. $10; available at the door. City staff and U.S. Marine Corps volunteers will chaperone the event. Pine Avenue Community Center, 3209 Harding St., Carlsbad. www.carlsbadconnect.org (under Special Events)
TALENTED TEEN WRITERS WANTED!
Do you have a story to tell? Do you have an opinion on a current issue? We're looking for writers, ages 13-18, to be published as guest columnists for our Teen Life column. Essay must be no more than 800 words. Submit articles via email as a text document to This email address is being protected from spambots. You need JavaScript enabled to view it.. For guidelines, visit our "Teen Life & Youth Voices" page.
Help Spread the Word! Email information about events, contests, scholarships and volunteer opportunities for teens to This email address is being protected from spambots. You need JavaScript enabled to view it.. Include brief description, date, time, address, cost, contact number and website. Submission does not guarantee publication. Deadline for the April issue is March 1.
» Visit our summer camp section to read Teens Wanted: Counselors in Training, a list of great summer camp volunteer opportunities for San Diego teens.» To find more volunteer opportunities, visit our Donations, Volunteers, and Local Fundraisers page.
Updated: February 2019