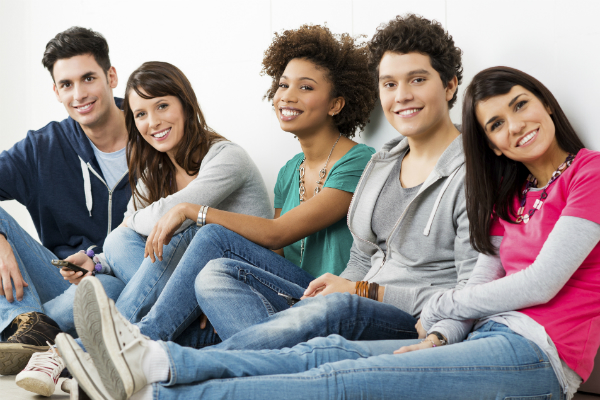 The busy season for graduation parties is here. My mailbox and inbox will soon be loaded with open house invitations. We live in area where kids have friends at multiple schools, so I attended parties of graduates from four different high schools when my son was a graduate.

From past experience I know many of the events will overlap, many of the attendees will be at the same parties I attend, and the graduates will share about summer plans, college plans and more. I struggled with etiquette that first high school graduation season, especially when the event was a combined party for two or more graduates. I planned and prepared about how I was going to handle all of the open houses and gifts I wanted to give. Here are the tips that have worked well for me:

Buy your cards in boxed sets.
I buy boxed blank cards out of habit. The variety is helpful: whimsical, feminine, neutral, cartoonish, floral, etc. Select a box or two that resonate with you. Consider getting an extra, as you may receive late notice of another party via social media or word of mouth. Any left over blank cards can be used for other occasions.

Personalize the card: add an appropriate sentiment, a heartfelt note, or include a memorable photo. If you are enclosing a check, fold it and place it within.
I discovered graduates do not typically open their gifts at the party. They are busy socializing with friends, parents of friends, and their teachers. There is often a box in which you can deposit your cards or monetary gifts.


Be considerate with your replies to invitations.
Have you ever planned a party and requested people RSVP by a certain date so you could have enough food, refreshments, and utensils on hand? As you know, prompt responses help hosts plan for their guests. Be considerate and reply in timely fashion, ahead of the host's deadline. Make sure to add the date and time of the party to your calendar.

Set a graduation gift budget and stick to it.
While it is not required that you give a gift, it is appreciated. Most gifts are monetary. With that said, remember that graduation is not a fundraising event; it is an important milestone to be celebrated.

I set a budget, realizing that my son would probably receive close my budget in monetary gifts. Next, make a list of the graduates you are closest to before the invitations arrive. Divide your budget among the graduates you are giving gifts to. There likely will be students you are giving more to than others: your child's best friends, the son or daughter of a close friend, or a niece or nephew. You may also want to mail a card and/or gift to a graduate who does not have a party or who lives some distance from you.

Another idea is to gift a "year of graduation" check; for example $20.20, for the graduation year of 2020. Money adds up quickly. My son received a lot, as did most of his friends. He put the money towards his first year of incidental college expenses not covered by us.

Decide how you will spend your time.
Decide which open houses you are attending. Consider declining if you don't know the graduate or her parents well. Set a time limit for each open house when you have multiple events in a day or weekend, or if they overlap. Make sure you speak to the graduate and congratulate her.

Make mental notes.

Someday your child will graduate from high school, so make mental notes. Attending open houses and graduation parties is fun and will inspire you with ideas about how to celebrate your future graduate.

----------
Judy M. Miller, a freelance writer and mom of four, is already mulling over the high school graduation of her oldest daughter.