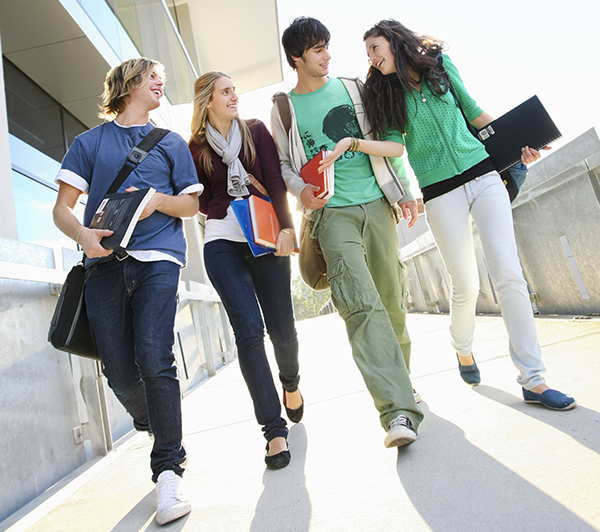 9 ways to make the most of your teen's senior year

Your child's senior year is an emotional roller coaster ride, filled with anticipation, excitement and worry. College-bound teens are speeding through the ups and downs of applications, deadlines, acceptances and rejections, and before you know it, they'll be saying good-bye to the comfort of friends and family. Want to make the most of your teen's senior year? Help calm everyone's nerves about him leaving home with these helpful tips.


Loosen Your Grip

In less than a year, your teen will be living independently without your concrete rules, curfew or tangible presence. It can be scary taking a more hands-off approach to parenting, but now's the time to pull back a little. Let your teen make as many decisions about his daily life as possible so he learns to trust his own voice and judgment. Be available, not overbearing.
Listen

Make time to listen to your child without interjecting too many opinions or criticisms. Windows of time together have probably grown shorter given the demands of school, extracurricular activities and friends. Listen during meals and car rides. Put away your phone and computer and give your child undivided attention. He'll see you value what he has to say, and he may even ask for advice when he sees you treating him more like an adult.

Talk

Have talks with your teen about important topics like safety, binge drinking and date rape. Use news stories and personal experiences as launch points for discussion. Don't wait until college move-in day to have last-minute heart-to-heart talks about heavy topics. Scatter them throughout the teen years and re-visit the topics during senior year.


Teach a New Life Skill (or Two)

If your teen is fairly pampered, you may be feeling pressure to send him to a crash course in survival skills. Will he wash his sheets and towels regularly? Does he know how to jump a dead car battery? Does he know how to iron a shirt for that big internship interview? Review chores and skills during quiet weekends or during spring break. 


Allow for Mistakes

When your child makes a decision that's risky, talk about it. Teens are testing boundaries and figuring out where they stand. It's better for teens to make a mistake with supportive parents just around the corner, than floundering in confusion alone. No one is perfect, so use your teen's missteps as an opportunity to help guide him back to solid ground. Tell him you love him, even if you don't like a certain behavior or decision.

Anticipate Fears or Challenges

Your teen's personality traits impact the challenges he may face when going to college. Is he outgoing? Fearless? Remind your intrepid teen of the time he made a careful, measured decision—and how proud you felt. Or is he reserved and apprehensive about meeting new people? Jog your shy child's memory about the time he went to sleep-away camp for the first time and made friends. Highlight the times your teen overcame fears or shortcomings as a model for new successes at college. 


Provide Gentle Reminders

Senior year is the final sprint to the finish line. It's full of deadlines, exam registrations and regular daily assignments. Let your child shoulder most of the responsibility for meeting these commitments, but be aware of the overall schedule. Offer gentle reminders about important dates to ease stress and ensure your child remains on target.

Mentally Prepare Yourself

While there's no way to predict how emotional the final goodbye will be, try to prepare yourself for the big day. Your child doesn't need to feel guilty about leaving home or steeped in worry about parents "left behind." Mentally prepare yourself for this exciting milestone so your child feels positive about his next step toward independence.


Home Sweet Home

Enjoy your final year together before the transition to college. Fill it with favorite meals, memorable moments and happy stories. Let your child know that no matter where or how far he goes, he'll always have a place to return and call home.

With a little patience and a lot of love, you can pave the way for a smooth takeoff to college.

----------
Ronni Rowland is a freelance writer and mother of two daughters, ages 14 and 17. She's going to try following her own advice for launching her teens to college.