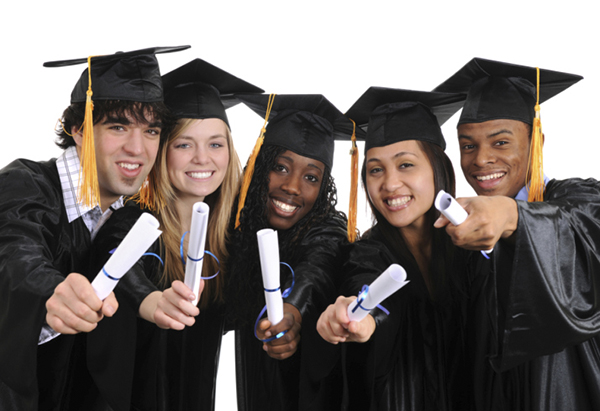 When I graduated from high school, I thought (and thought right) that I was going to receive a brand new MacBook Pro. I'm not complaining—I've used my MacBook every single day since I got it. A new laptop is an awesome gift to give your grad, but since then, I've come across some trinkets and tools that I would have loved to receive on my graduation day. Here are some ideas to keep in mind as the big day approaches.

The Techie
Any new piece of technology is perfect for your tech-savvy student. A MacBook Pro is the best laptop in my opinion—lots of easy-to-use software will help keep your student organized for class and their documents all in one place. A smartphone, tablet or iPad is a great alternative, too. There is a whole market full of apps to help your teen be prepared for college and the impending job hunt. Check out my list of 5 must-have apps.

The Nature-Lover
If your graduate loves being outdoors, there are some creative decorations and plants that can give your teen a piece of the wilderness in her dorm. Pigment, a furniture and décor shop in North Park, has DIY terrariums that you can create in the store. Prices vary with each terrarium, but most kits run around $40.

The Organizado
Yes—a new term for the one who loves having everything in its place [slowly raises hand]. The store Anthropologie has a whole section devoted to organizing and storage that will make your graduate's college desk look like a Tetris puzzle. The Lucite desk collection has everything she will need to stay organized during the busy semester.

The Reader
Print is not dead. There are multiple magazines and journals that are contemporary in culture and design, enlighten the mind and cater to a younger generation. Darling magazine is perfect to read all about "the art of being a woman." Gather Journal is for those who love to cook and are inspired by food. Afar magazine is for those who have a sense of wanderlust. A subscription to any of these magazines will keep your bookworm satiated.

The Foodie
Being in college, I've discovered many smaller, local restaurants. Since my wallet doesn't let me eat out every night, I've had to get creative. If your graduate loves to eat and to cook, cookbooks such as the $5 a Meal College Cookbook, Cooking Outside the Pizza Box and The Ultimate Student Cookbook will keep your soon-to-be college student—and her wallet—satisfied.

Don't be restricted by these suggestions. You may discover something more suited to your graduate's taste if you choose to start here. Whether you buy a laptop as a gift or decide to explore other avenues, don't let your quest for the right present get in the way of what's truly important—your child's graduation.

---------------------
Annie Buell is a junior at Point Loma Nazarene University, a freelance writer and a Netflix aficionado in her free time. Follow her on Twitter at @anniekabannie.
Published: June 2014