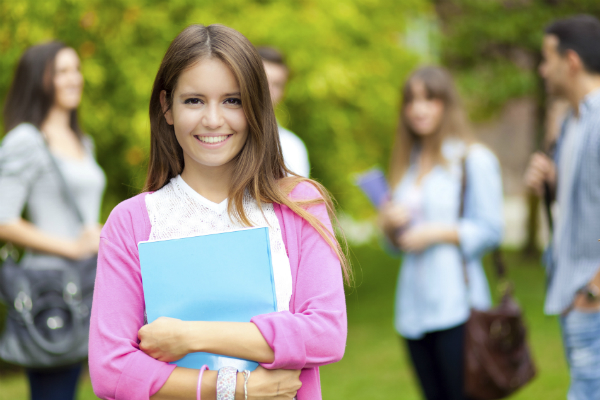 If your teen is considering colleges outside your zip code, time zone or even in a different country, it's unlikely you'll be able to visit each one. There is plenty of information available online, but here's why visiting a college in person is helpful—and how your teen can make the most of the time spent on campus.

Demonstrate interest. Besides good grades, extracurricular activities and decent SAT scores, colleges also consider "demonstrated interest." This means admissions officers take notice and collect data each time you schedule a tour online, visit the campus, and send a follow-up email to admission officers or faculty.

Do your homework. Check out college websites and research valuable information prior to your visit. This will help you ask more meaningful, intelligent questions during your tour or interview.

Ask questions. Talk to your tour guide, other students and faculty, and ask questions related to your interests. Find out how they feel about campus life.

Meet face-to-face. Schedule an interview with an admissions officer. In addition to your essays, this is one of the most important opportunities for setting yourself apart from the competition. If you're unable to interview on campus, speak with alumni in your hometown or participate in an online video interview. Two exemplary applications may be similar on paper, but the standout student is the one who makes a unique, powerful impression during an interview.

Improvise during interviews. There are plenty of sample interviews online with recommended questions. While it's helpful to practice, remember that colleges want to know the real you—not a rehearsed answer to a generic question.

Observe a class. Visit during the semester and sit in on a course or lab in your intended major. How do the facilities and equipment compare with other colleges? Are students engaged in class? Can you imagine yourself here?

Dream in a dorm. Attend an orientation and spend the night in a dorm. This will give you the chance to experience the culture and personality of the school first-hand.

Take notes and photos. Dorms, cafeterias, and academic buildings can start to blur from campus to campus, so take lots of notes and photos. Describe how you feel during your visit, identify what you like and don't like, and rank your selected schools from most to least favorite.

Your teen is going to spend the next four years of her life at college, so take the time to help her find the "best fit" school—her next home away from home.

----------
Ronni Rowland is a freelance writer and mother of two daughters, ages 15 and 17. Her oldest was accepted early decision to a college in Memphis, TN. Rowland believes the interview was a key factor.
Published: February 2015