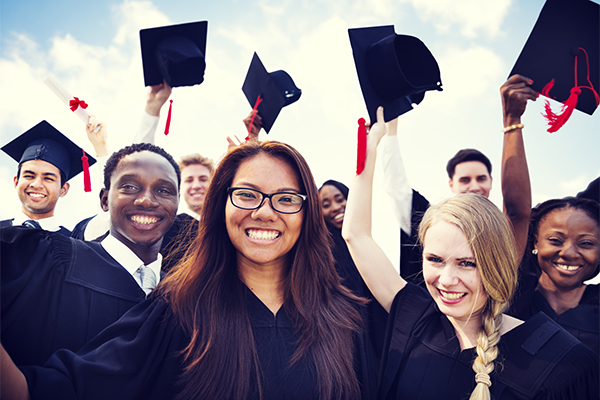 Graduation season brings graduation parties. For weeks parents and new graduates plan and attend multiple parties of friends, relatives and former classmates. Sometimes going to party after party can make the whole routine monotonous. Break out of the backyard and try these fun and original ways to celebrate your teen's graduation!

Weekend getaway. Take your graduate up the coast to the Santa Monica Pier, Palm Springs or to San Francisco's Pier 39. Enjoy the weekend sightseeing, relaxing, indulging in local restaurants, and celebrating your graduate with just the family and parents, or include your teen's best friend.

Get active. Believe it or not, it is possible to sweat and have fun at the same time. Get Air (locations in Poway, Vista and Temecula) and Sky High Sports are insanely fun trampoline parks, great for celebrating graduation. They have an area to play dodgeball, a foam pit and a giant area reserved for jumping around on trampolines. Once you work up a sweat (and an appetite), go out to eat at your graduate's favorite restaurant. Another option is to do a 5k run—there are many in San Diego. The Del Mar Mud Run or The Color Run are fun ways to get exercise and get down and dirty.

Day at the park. Amusement park, that is. Belmont Park is a fun, laid-back way to celebrate your teen's graduation. Rides, great food and the beach! Feeling more traditional? You can never go wrong with Disneyland and/or California Adventure. They even have buttons specifically for graduates that your teen can wear. Feeling more daring? Universal Studios and Six Flags Magic Mountain have rides suited more for risk-takers.

Be adventurous. On the topic of risk-takers, maybe your graduate has always wanted to go skydiving or flying. Skydive San Diego offers tandem skydive packages that include video and/or photos. He can even take courses to get classified and do solo skydives. If your graduate wants to remain in the plane but still high above the ground, try a helicopter tour over San Diego! There are several helicopter tour companies to choose from.

Give back. If your graduate feels generous and wants to celebrate his graduation giving back to the community before he leaves for college, there are plenty of organizations that depend on volunteer help. Feed the homeless, give your time to our veterans, spend a day taking care of abandoned or abused animals or help with a community park project. Find more volunteer opportunities here.

The important thing is that your graduate has fun however he celebrates. Go beyond the backyard party and do something your teen will really remember.


--------------------
Annie Buell is a junior at Point Loma Nazarene University, a freelance writer and a Netflix aficionado in her free time. Follow her on Twitter at @anniekabannie.
Published: May 2014