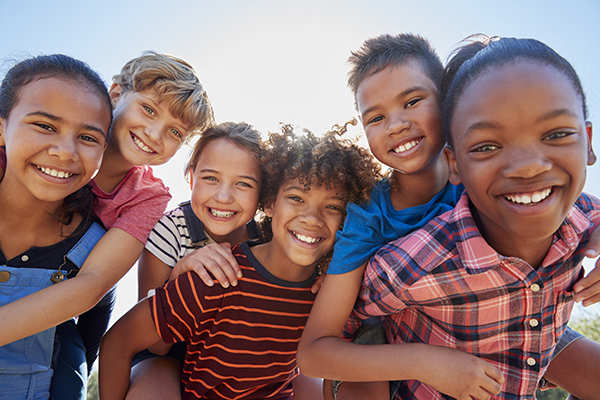 It's time to Fire Up for Camp season! Browse through your San Diego Summer Camps Guide to find awesome spring and summer camps where kids will learn new skills and make lifelong memories. Do you have a future game designer or artist, scientist, engineer or animal lover? Now's the time to check out everything San Diego offers and plan an epic summer.



ACADEMIC FOCUS
C2 Education Summer Boot Camps
Multiple locations - 858-283-4787
www.c2educate.com/summer-boot-camps
2019 intensive Summer Boot camps are available in 50-hour and 80-hour programs tailored to meet each student's needs. All programs include two-hour sessions with individual attention for each student and interim testing to measure progress and build confidence. See ad in San Diego Family's March issue for 15% off SAT, ACT and Book Boot Camps with March enrollment.
MBMA Summer Camp
University City - 858-457-5895
www.mbmacademy.com
Kindergarten-6th grade; June 24-August 16
Summer camp at MBMA is a great way for your child to spend the summer! See our website for our exciting new weekly format, featuring STEM/STEAM, Drama, Academics, and more. We have paired with some incredible specialty camps to make a wonderful experience for your child.
Math in Motion
17 San Diego County Locations
www.mathnasium.com/regional
K-12th grade; mid June-mid August
Avoid the Summer Slide with Mathnasium!
Join us for a fun, STEAM-fueled summer program that will keep your student academically engaged while having fun with math, coding and robotics activities.

ANIMAL ENCOUNTERS
Summer Critter Camp at Helen Woodward
Rancho Santa Fe - 858-756-4117
https://animalcenter.org/programs-services/education/spring-critter-camp
Preschool-8th grade; June 10-August 30
Children will experience hands-on animal interactions and summer camp activities, including animal-themed games, crafts, songs and more! Check our website to learn about the new themes. Each camper who is signed up for a full week of camp will also receive a free Critter Camp T-shirt!
SeaWorld Camp
Mission Bay - 619-222-4732
www.seaworldsandiego.com/education
Make friends with ocean animals and learn from real animal experts. Choose from muli-night resident camps, day camps or one-night sleepovers.

San Diego Zoo and Safari Park Summer Camp
Balboa Park and Escondido - 619-718-3000
www.sandiegozoo.org and www.sdzsafaripark.orgsdzsafaripark.org
Pre K-12th grade; June-August
Explore the wonderful world of animals through summer camp adventures at the San Diego Zoo or the San Diego Zoo Safari Park! Includes animal experiences, exclusive tours, games, crafts and more. These five-day programs offer different themes per grade level and are offered on different weeks throughout the summer.

DANCE/MUSIC
California Ballet School
Kearny Mesa - 858-560-5676
www.californiaballetschool.com
Ages 5-14; June-July
The summer programs at San Diego's California Ballet School are designed to complement students' training received during the regular school year.

City Ballet's Dance Camps
Pacific Beach - 858-274-6058
www.cityballet.org
Ages 4+; July 1-26
The perfect summer camp for children and young adults with a passion for dance. City Ballet offers two separate sessions so Dance Camp can fit into every family's busy summer schedule.
San Diego Civic Youth Ballet Camps
Balboa Park - 619-233-3060
www.sdcyb.org/summer-programs
Ages 4-10; July-August
Join other aspiring dancers for daily ballet classes and other camp activities like: arts & crafts, jazz classes, performance rehearsals and field trips to other cultural institutions in Balboa Park. All camp sessions culminate in an in-studio performance for family and friends. Camps enjoy small classes, professional instructors, and beautiful Balboa Park studios. Enrollment begins Mar. 4.

Vernetta's Dance Studio
North Park - 619-260-1707
www.vernettadance.com
Ages 2 & up; All summer
Tap, ballet and tumbling classes. Fun classes, family oriented, moms and dads can have coffee and cookies while they watch. Performing opportunities at fairs and festivals. First lesson free.

DRAMA/THEATER
CYT San Diego
Multiple Locations - 619-588-0206
www.cytsandiego.org/camps
Ages 5-12; June 17-August 9
Kids bring their favorite Hollywood musicals to life on stage through the magic of CYT musical theater. It will be a high-energy week of singing, dancing and lots of fun. Week-long day camps throughout San Diego County run from June 17 to August 9.
North Coast Rep Summer Theatre Camp
Solana Beach - 858-481-1055
www.northcoastreptheatreschool.org
Ages 4-19; July-August
The Theatre School at North Coast Rep offers an exciting summer of Theatre day camps. Broadway Babies ages 4-8 choose from six one-week, half-day camps. Campers ages 8-12 choose from three two-week, full-day production camps. Students put together a short version of Annie, Magic Tree House and The Music Man. For a more intensive skill-building experience, teens can sign up for three different two-week, full-day performance camps for ages 12-19. Students progress from the audition process to performance in a fast-paced, fun and creative environment. All camps focus on actor training and culminate in a showcase for family and friends.
San Diego Junior Theatre
Balboa Park - 619-239-1311
www.juniortheatre.com
Pre K-12th grade; June 10-August 23
Spend this summer at San Diego's premier children's theatre program. Call or visit website to enroll today.
Scripps Performing Arts Academy
Scripps Ranch - 858-586-7834
Carmel Valley - 858-509-2624
www.scrippsperformingartsacademy.com
Ages 3.5-16; June 18-August 24
Summer camp at Scripps Performing Arts Academy provides a fun and creative getaway for every student! All camps conclude with a performance in our Black Box Theatre. Present ad from San Diego Family's March issue for $50 off any summer program. Not to be combined with any other offer or discount.
Use the Virtual Summer Camp and Programs Guide below to get up close and personal with each San Diego Summer Camp through videos, photos and detailed program descriptions. It's quick, easy and fun!


LANGUAGE
Bilingual Kids Spanish and Mandarin
Spring/Summer Camps
Balboa Park - 619-366-3098
www.bilingualkids-sd.com
Ages 4-14; June 17-August 16 (9 weekly sessions)
Bilingual Kids is offering its 10th year of full-immersion Spanish, Mandarin and ESL Summer Camps. Educational, fun and safe. All camps are conducted by qualified, native-speaking teachers through a fun and engaging approach. Students enjoy daily field trips to Balboa Park museums and The San Diego Zoo. Campers will be separated by age group as well as proficiency in target language (all activities are conducted in language of choice). Weekly sessions vary in themes, are progressive and build over time.
Little Language Ambassadors Summer Camp
San Marcos - 760-510-9639
www.littlelanguageambassadors.com
Ages 18 mos.-7 yrs; June 24-August 22
The 100% Spanish immersion summer program offers a variety of fun, interactive and engaging activities. Sample activities include music, arts & crafts, show performances, traditional foods, water fun, dress-up days, outdoor activities, soccer, yoga and more. Call for more information and to schedule a tour. Enroll today!

OVERNIGHT/RESIDENT CAMPS
Girl Scout Camps
Multiple Locations - 619-298-8391
www.sdgirlscouts.org/camp
Grades K-12
Day and resident camp sessions to match your passions. Horses, aquatics, outdoor skills, STEM, arts, hiking, archery, leadership and more. Financial aid available.
YMCA Overnight Camps
Marston, Julian, Imperial Beach - 760-765-0642
www.ymca.org/camp
Ages 7-17; June 17-August 17
Three fantastic properties in San Diego County, Camp Marston in the mountains for summer adventures, Raintree Ranch exclusively for horseback riding near Julian, and Camp Surf on the Pacific Ocean.

PAINTING, DRAWING, CERAMICS
Little Artists Summer Morning Classes
Clairemont/UTC - 858-268-2255
Poway - 858-486-1555
Rancho Bernardo - 858-451-2055
San Carlos - 619-462-1955
Chula Vista - 619-455-3755
www.littleartists.com
Ages 4-18; June-August
Offering great programs with convenient morning classes for all ages. Drawing, painting and cartooning available. Call for summer specials.

Little Fish Comic Art Camps
College Area/ SDSU/ La Mesa - 619-356-1103
www.lilfish.us/camps
Ages 7+; June-August
Little Fish Comic Book Studio's summer camps are an exciting opportunity for kids to immerse themselves in the art and culture of comics and anime! By the end of camp, your child will come away with a greater understanding of the comic arts and its creation.

PLAY BASED
APEX Summer Parkour Camp
Kearny Mesa - 858-260-3887
www.apex-sd.com/camps
Ages 5-14; June 12-August 23
Parkour is a great way for youth to focus their energy into fun and functional movements. Camps include activities like vaulting, front and back flipping, swinging, free-running, obstacle courses, perseverance training, self-discipline, character development, cooperative games and more!
FUNBelievable Play
Lakeside - 619-456-2474
www.funbelievableplay.com
Ages 3-12
Action packed, multi-activity camp to keep children happy, healthy and entertained. Children enjoy adventure play, arts and crafts, group games and more.
House of Air
Carlsbad - 760-201-1313
www.houseofair/carlsbad.com
Ages 7+; June 17-August 23
After check-in, flyers will stretch and warm up followed by exclusive access to our trampoline court, The Matrix! Campers participate in activities like rock climbing, counselor-led dodgeball, slacklining, dunk competitions and more! Campers will finish the day with lunch and other fun activities.

SCHOOLS OFFERING SUMMER PROGRAMS
Balboa School
Escondido - 760-294-4490
www.balboaschool.com
1st-12th grade; June 3-July 28
Blend academics with engaging activities to reinforce skills and develop new ones. Students continue to make progress at a time when they might otherwise slip behind. The warm, personal environment assures success and fosters mastery for future achievement.
Discovery Isle
Multiple Locations – 877-959-3741
www.discoveryisle.com
Ages 5-12
Summer camp is a place for exploring, discovering, making new friends and learning new skills. It all starts with outstanding counselors whose talent, creativity and leadership set the tone for a great experience. Every summer, Discovery Isle's counselors and specialists are doing what they enjoy most: inspiring campers to explore, reach for new heights, and expand their horizons.
Summer Smarts at The Children's School
La Jolla - 858-454-0184
www.tcslj.org/summercamp
Ages 5-13; June 24-August 2
The Children's School offers a variety of summer camps for students entering Kindergarten - 8th grade. From dance and sculpture to movie making, video game programming and science, there's a camp for everyone. Join us for a summer of fun and learning!
Urban Discovery Academy Camp Urban Sol
Downtown San Diego; 619-269-2855
www.urbansd.com
July 8-August 2
Choose from STEAM Design, Culinary Experience, Yoga and Mindfulness, Edible Artwork, intramural sports and more.

SCIENCE & DISCOVERY
Camp Invention
Multiple Locations - 800-968-4332
www.invent.org/camp
Grades K-6; June-July
Unmask your child's creativity this summer in the all-new Camp Invention program, Supercharged, where children transform their wild imaginations into epic creations. Campers in grades K-6 will code robots and use collaboration and creative problem solving during hands-on, STEM activities. Visit www.invent.org/camp or call 800-968-4332 to register. Use promo code PLAY15LISTING to save $15 (expires 5/10).
Hands-On STEAM Summer Camp by Treobytes
San Diego Mesa College - 619-855-5129
www.treobytes.com
Grades 3-10; June 24-July 19
Make the most of your children's summer months by having them learn relevant STEAM application designed for kids grades 3rd-10th. Support innovation and bring creative ideas to life through hands-on project based technical activities. Campers will learn about programming through game making, circuitry, 3D Printing, design, and so much more.

Summer Learning Adventure Camp at Birch Aquarium
La Jolla - 858-534-3474
www.aquarium.ucsd.edu
Ages 4-15; June 24-August 23
From the classroom to the seashore, our accredited Summer Learning Adventure Camps merge scientific exploration with hands-on fun and learning. Campers ages 4-15 investigate marine habitats, create ocean art projects, learn about diverse careers in oceanography, and combine the science and sports of surfing and snorkeling, all while making new friends and memories. There's always something new to inspire and explore with Summer Learning Adventure Camp!

Fleet Science Center Summer Camps
Balboa Park - 619-238-1233 x806
www.rhfleet.org/events/summer-camps
Pre K-8th grade; June 17-August 23
The Fleet turns curious kids into happy campers. Science-themed summer camps provide exciting experiments, intriguing investigations and fantastic fun. (Oh—and don't tell the kids, but they'll be learning a lot, too!) The Fleet has something for all ages, from Pre-K through 8th Grade.
iD Tech Summer Camps
Multiple Locations - 1-888-709-8324
www.iDTechCamps.com
Ages 7-19
From coding and game development to robotics and design, your child will develop in-demand skills and ignite lifelong passions, all in a fun, inclusive environment. Choose from 50+ innovative courses and join our community of over 400,000 alumni. Get ready for the best summer ever!

SPECIALTY
Aerial Revolution Cirque Camp
Morena/Linda Vista and Miramar - 619-220-4909
www.aerialrevolution.com
Ages 6-15; June 17-August 16
Explore deeper possibilities and develop character with Cirque Camp by Aerial Revolution! Day camp includes ground and aerial acrobatics classes. Kids love aerial silks, trapeze, lyra, pole, tumbling, handstands, flexibility and acrobatics. This camp is for kids with all levels of experience. Low student-teacher ratio, adult professional staff. Two convenient locations: Morena and Miramar.
Camp Spero
Julian - 760-796-3705
www.elizabethhospice.org/camp
Ages 7-17; May 31-June 2 and July 26-28
Camp Spero is for children and teens who are grieving the death of their significant person. It provides opportunities for kids to honor and memorialize their loved one, learn coping skills and have lots of fun. Camp is free and open to everyone in San Diego and Southwest Riverside Counties.
Design Institute of San Diego Young Designers Camp
Sorrento Valley - 858-566-1200
www.disd.edu/camp
9th-12th grade; July 15-19
Camp DI is a creative week-long summer camp for high school students who want to learn more about making a difference through interior design. Students explore design elements and principles, learn about sustainable practices, explore human-centered design, discover San Diego spaces, and engage in a hands-on team design project that they will present to parents and the local design community.
Model Railroad Summer Camp
Balboa Park - 619-696-0199
www.sdmrm.org/camps
Grades 2-8; June-August
Explore the disciplines required to build a model railroad. Campers will construct an operational, themed scale model. From track-laying to scenery construction, campers will investigate and apply design principles and learn why engineers use arches in the construction of railroad bridges. Scaffolded activities accommodate students of different ages.

SPORTS
Archery, Fencing, Medieval Warrior and Lightsaber Camps
East County - 619-462-2027
www.lionheartsandiego.com
Ages 10 and up; June 17
Week-long camps begin June 17. Archers shoot real recurve bows at a variety of targets and learn the proper shot cycle and safety rules. Fencers learn Foil and Epee sword techniques: how to advance, retreat, lunge and parry on official fencing strips. Medieval Warriors learn the history and culture of Roman soldiers, Medieval knights and Mongol Nomads. Light Saber campers learn offesnsive and defensive moves using powered lightsabers. Half-day or full-day option available.
Camp Flips Elite Gymnastics Academy
El Cajon - 619-441-5900
www.EliteGymnastics.com
Ages 4+; June 24- August 23
Camp Flips is a high energy experience designed to excite, motivate and stimulate kids. Each of the gymnastics events introduces a different world of challenges for a child's mind and body. Fully supervised by our trained and accredited staff.
Del Cerro Tennis & Swim Camps
Del Cerro - 619-501-7983
www.dctc.com
Ages 5-16; June 17-August 16
Del Cerro Tennis Club is excited to offer Junior Tennis and Swim Summer Camps to our members and the public. Summer Camps will include tennis instruction, swim, games, snacks and fun. The day will begin with a warm-up and yoga stretches followed by drills, instruction, lunch break and time to relax in our beautiful pool and spa. Visit our website to view the facility and get more information. See you at the club!
Poway Gymnastics
Poway - 858-748-1716
www.powaygymnastics.com
Ages 5+; April 15-19 and June 17-August 16.
With over 25 years of experience, Poway Gymnastics offers a safe learning environment for boys and girls of all levels. Gymnastics instills self confidence, discipline, strength, flexibility, and body awareness.
San Diego Ice Arena
Mira Mesa - 858-530-1825
www.sdice.com
Ages 3+; June-August
We have a learn-to-skate program for figure skating and hockey. Learn-to-skate programs run year round. Days and times will vary. If your child is interested in summer camp (day and week camps) you can sign up through your local YMCA. For more information visit www.sdice.com.
Summer Tennis Camp
Carmel Valley - 619-961-6220
www.LoveFifteenTennis.com
June 17-August 9
Official summer camp of the San Diego Aviators held at Cathedral Catholic High School. Camp purchase includes one ticket to San Diego Aviators' Kids Day.

TECHNOLOGY & FILMAKING
CodeREV Kids
Multiple Locations - 415-658-5915
www.coderevkids.com/sd
Ages 6-16; June-August
Week-long summer tech camps for budding programmers, future video game designers, app developers, robotics engineers, 3D modelers, animators and technology fans.
Digital Media Academy Tech Camps
Multiple locations - 866-656-3342
www.digitalmediaacademy.org
Ages 7-17
Learn 3D modeling, coding, artificial intelligence, robotics, game design, filmmaking and more at prestigious universities including UC San Diego, UCLA and Stanford.
Tech KnowHow Summer Camps
Multiple locations - 877-432-0970
www.techknowhow.com
Ages 5-15
Week-long summer camps are the perfect way for students to learn valuable, real-world technology skills through fun and engaging projects.TRADITIONAL DAY CAMP EXPERIENCE

TRADITIONAL DAY CAMP EXPERIENCE
Boys & Girls Club of Greater San Diego
www.sdyouth.org
Get ready for the Ultimate Summer Camp Adventure at Boys & Girls Club of San Diego!
Boys & Girls Club of Oceanside
Oceanside - 760-433-8920
Grades K-12; June 17-August 14
www.bgcoceanside.org
Register early and reserve your spot for the first week of camp. Scholarships and 10% sibling discounts available.
Boys & Girls Club of San Dieguito Summer Adventure Camps
San Dieguito - 858-720-2180
Ages 5-15; June 17-August 22
www.bgcSummerCamps.org
Summer Adventure Camps offer a fun-filled, active summer. Skilled staff and amazing programs and activities ensure a rewarding camp experience. Choose from five convenient locations throughout north coastal San Diego. Flexible and affordable camp options available. Sign up for Specialty Camps, Sports Camps, Day Camps or Leaders-In-Training program. Registration opens March 1. Financial Assistance available on a first-come, first-served basis for those who qualify. Military discount available for families that qualify.
Girl Scout Camps
Multiple Locations - 619-298-8391
www.sdgirlscouts.org/camp
Grades K-12
Day and resident camp sessions to match your passions. Horses, aquatics, outdoor skills, STEM, arts, hiking, archery, leadership and more. Financial aid available.

WATERSPORTS
Aqua Pros Swim School SN
Clairemont or Your Home - 619-209-2990
www.aquapros.org
Infants-adults; Year-round lessons
Dedicated to providing a professional year-round learn-to-swim program, Aqua Pros strives for each individual to reach their full aquatic potential. Swimmers learn proper swim techniques and how to become competent in the water. Water safety is the #1 priority. Aqua Pros has staff to care for kids with special needs.
________

Updated June 2019
________