Summer break is the perfect time to unwind, nurture your child's interests and have a blast! Add these unique local experiences to your summer bucket list.
Sponsored Content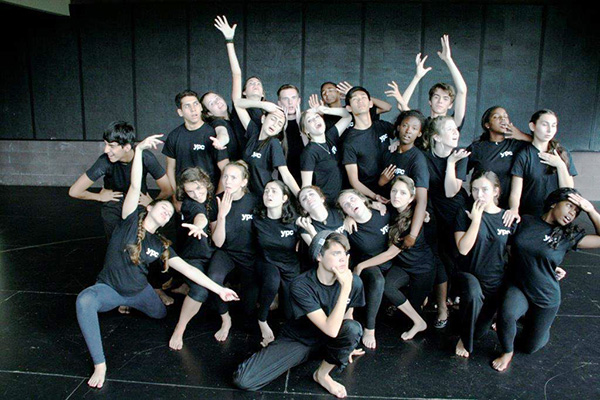 For the Thespian
Take the stage this summer at La Jolla Playhouse Youth Programs. Kids work with dedicated teaching artists to produce a showcase for friends and family. Novice theater-lovers will build confidence and collaborative skills at Young Performers' Workshop; a fun-filled exploration of acting, improvisation and musical theater techniques for grades 3-12. Those more familiar with stagecraft should consider Young Performers' Academy, a two-week intensive designed to challenge experienced artists in grades 5-12. Round out the summer with a weeklong Tech Theatre Class, covering costumes, props, lighting and scenic design. Register at www.lajollaplayhouse.org.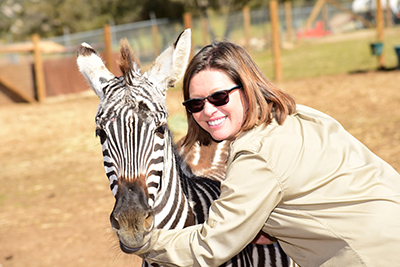 For the Animal Lover
Have a wild time feeding zebras, camels and alpacas at The Children's Nature Retreat, a 20-acre sanctuary to over 100 domestic and equine rescue animals and livestock. This one-of-a-kind experience brings kids up close and personal with rare and beautiful creatures. Touch horses, search for peacocks, and laugh at silly ostriches as they follow visitors through the grasslands. The whole family will love this unique opportunity to explore the countryside and connect with nature. Private tours available.
www.childrensnatureretreat.com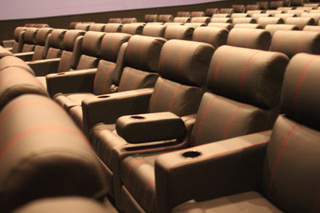 For the Movie Goer
Don't miss the Kids' Summer Series at UltraStar Cinemas June 19–August 24. Admission is just $1! Family movies are shown Monday–Thursday at 9:30 a.m.
The Mission Valley theater now boasts comfy, oversized leather seats and a full lunch menu in the café. Try the pulled pork nachos and purchase a Popcorn Pass for free popcorn through the end of the year. Summer lineup includes Trolls, Kung Fu Panda and The LEGO Batman Movie. See the ad on page 39 for complete schedule. www.ultrastarmovies.com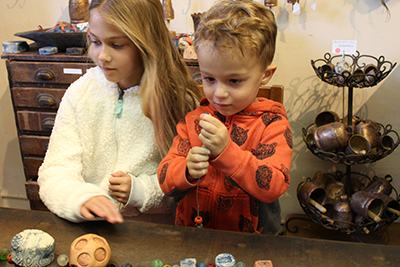 For the Artist
Bev's Ceramic Art Studio specializes in custom family totems. Choose from a variety of handcrafted ceramic pieces for your totem, which can be hung indoors or outdoors. Tell your personal story with ceramic pieces that represent family members or important life events. Designs can include animals, words, spiritual symbols, sports and musical themes and more. The family works together to build a unique and beautiful heirloom. Studio 39 in Balboa Park's Spanish Village Art Center is open daily 11 a.m.–4 p.m.
Call 619-972-9263 for more info.
Writer - Anne Malinoski
Published June 2017
---------