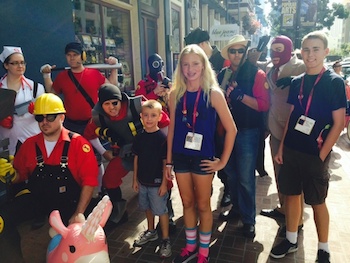 MORE EVENTS ADDED EVERY DAY!
Even if you weren't able to get a badge to Comic-Con in San Diego this year, there's still plenty of fun events you can take part in outside of the convention center. Often fans in costume, walking around the downtown are happy to stop for a photo opp which make fun, family memories!
Maybe/Maybe Not? "Family" Events - We are on the fence whether or not to call ALL of these entries "Family" events, so we are leaving them to your discretion. (We do our best to keep the list accurate, but sometimes events change without us knowing. Please understand if something listed not 100% correct.)
San Diego Central Library PRE-CON PARTY!

Tuesday July 17: (Please note! Date correction)
A Quidditch Tutorial at 2 p.m. – Learn from local professional players. Be sorted into your house teams and go for the goal by winning the final match for the house cup.
330 Park Blvd. 619-236-5800
Tuesday July 17:
Illustrating Harry Potter with Jim Kay at 6 p.m. Niel Morgan Auditorium. – Explore the art of Harry Potter with a special spotlight presentation from Jim Kay, artist behind the Harry Potter Illustrated Editions. Space is limited All ages welcome.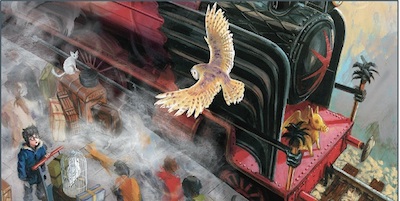 An Evening with the MythBusters
Enter the Fleet's Dome Theater for a conversation with Kari, Tory and Grant, led by the Fleet's CEO, Dr. Steve Snyder. With a decade of mythbusting under their belts, Kari, Tory and Grant will share behind-the-scenes stories from the TV show, give updates on what they're doing now and talk about why it's so much fun to blow things up. Space is limited. Purchase tickets in advance online: https://eveningwiththemythbusters.eventbrite.com
July 18, 6-8pm
Fleet Science Center, Balboa Park
Cartman's Escape Room
Caught in another one of Cartman's schemes, South Park fans will rush to solve a series of puzzles using their South Park knowledge to escape… before it's too late. The event is free and open to the public.
July 19- 22: 9:30 am to 7pm, July 22: 9:30 am to 5 pm.
San Diego Wine Center (200 Harbor Dr. #12, across from the Convention Center)

Jack Ryan Experience
Beginning Thursday fans can check out the Jack Ryan Experience 4D. Complete your spy training then advance to the real thing as you help Jack Ryan navigate an escape room
July 19-21: 9am to 7pm, July 22: 9am-5pm.
450 2nd Avenue
The Experience (events listed below) takes place all day at the Lexus Premier Lot – Petco Park, 58 11th Ave, San Diego, CA 92113 and is open to all. Comic-Con badge holders will enjoy VIP status.
Marvel's Cloak & Dagger on Freeform
Guest experience an iconic Cloak & Dagger moment while being propelled by a bungee! Your journey is captured (and enhanced with graphics) through slow motion recording.
July 19-22
Lexus Premier Lot – Petco Park
Sony Pictures Entertainment's Ghostbusters World
Pose for photos wearing authentic Ghostbusters costumes. Guests can play an augmented reality game on their smartphone, where they battle and capture the ghosts the area.
July 19-22
Lexus Premier Lot – Petco Park
Sharkzilla! Shark Week on Discovery Channel
A 40-foot long inflatable shark will be outside the Convention Center ready for photos with fans. Swag available for fans.
July 19-22
Lexus Premier Lot – Petco Park
Samsung's Tricked-out Semi-truck
Compete for the fastest winning time in Forza Motorsport 7 on Xbox One X to win fab prizes.
July 19-22
Lexus Premier Lot – Petco Park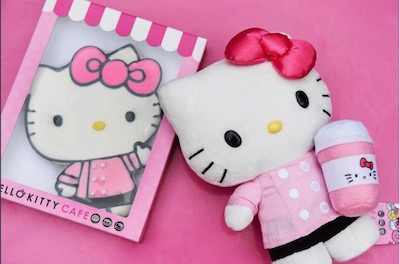 The Hello Kitty Cafe Truck
Making an exclusive Hello Kitty Cafe treat: a Keroppi and Chococat Minicake. Other popular items that will be available on the truck include a Giant Hello Kitty Cafe Chef Cookie, Lunchbox with Confetti Popcorn, Hello Kitty Plush Toy and a new Petit Fours Box Set.
July 19-22
Lexus Premier Lot – Petco Park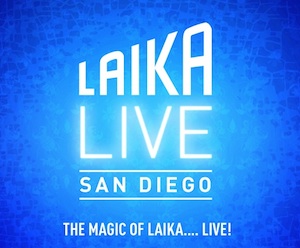 LAIKA LIVE SAN DIEGO!
Tour LAKIA's award winning animation process, featuring extraordinary hand-made puppets, sets costumes and props from Coraline, ParaNorman, The Boxtrolls, Kubo and the Two Strings.
Open: Sat 7/14 2pm -10pm, 7/15 11am-5pm, 7/16 12pm-5pm, 7/17 12pm-5pm, 7/18 12pm-5pm, 7/19 10am-10pm, 7/20 10am-11pm, 7/21 2:30pm-11pm, 7/22 10a-6pm
350 5th Ave – Gaslamp
Comic Con Style Artists Alley at Comickaze in Liberty Station
More detailed info at https://www.facebook.com/events/159233614936095/
Artists will be exhibiting their work and most will have items available for purchase at Comickaze in Liberty Station. Special Guests will be attending on these days:
July 17 Zenescope Entertainment will be on hand with special limited edition items and special offers and giveaways for the first 20 visitors.
July 18 Image Comics Creator Rob "Chew" Guillory will be debuting his new series Farmhand and signing copies purchased at Comickaze.
July 21 You've seen him on CNN and Fox News, CALEXIT creator Matt Pizzolo and @IndivisibleSD will be at Comickaze.
July 22 Cartoon Network's Adult Swim returns with Rick & Morty's Rickmobile and loads of shwifty exclusive items.