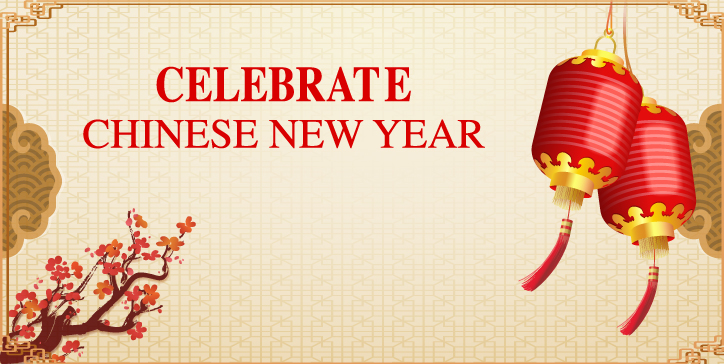 2019 - the Year of the Pig

Celebrate Chinese Lunar New Year, a 23-day holiday that kicks off with a New Year's Eve celebration with family and friends. There are plenty of ways to celebrate around San Diego County:

Chinese New Year Celebrations and Themed Activities
Take a Walking Tour of the Asian Pacific Historic District. Second Saturday of each month or upon request. 11 a.m. Explore San Diego's Chinatown over eight blocks of the city's Gaslamp Quarter and Marina. Chinese Historical Museum, 404 Third Ave.; 619-338-9888.

Visit the San Diego Chinese Historical Museum. Learn about Chinese culture and the history of San Diego's early Chinese community through third Saturday museum lectures and docent- or self-led museum tours. Take a tranquil stroll through the garden and koi pond for the perfect way to start a mindful Year of the Pig. 404 Third Ave.; 619-338-9888; www.sdchm.org; closed Mondays.

Annual San Diego Chinese New Year Fair. Featuring lion dances, cultural performances, arts and crafts, food and more. Free admission. Feb. 16 & 17, 2019; 10 am-5 pm. Third Ave. & J St., downtown San Diego. https://sdcny.org
"Shen Yun." Journey through 5,000 years of Chinese civilization as you experience ancient dynasties, myths and legends, and ethnic and folk traditions in this spectacular production. Feb. 7, 8, 14 & 15, 7:30 pm; Feb. 9 & 16, 2 & 7:30 pm; Feb. 10 & 17, 1:30 pm; Feb. 13, 2 pm. Visit website for tickets. For ages 5 & up. California Center for the Arts, Escondido, 340 N. Escondido Blvd. www.shenyun.com/sd; 888-973-7469
Lunar New Year at SeaWorld. The marine park's Festival Village features Asian-inspired culinary offerings and a community stage featuring cultural performances celebrating Asia. Feb. 2, 3, 9, 10 & 15-18; visit website for park hours and information. Free with admission. Interstate 5, exit SeaWorld Dr. https://seaworld.com/san-diego; 800-257-4268
Chinese New Year Parent's Night Out at Elite Gymnastics Academy. Drop off the kids at Elite Gymnastics for a special Chinese New Year celebration on Feb. 23 from 6-10 pm. Visit www.elitegymnastics.com to sign up today.
San Diego Lunar New Year Festival. Dragon and lion dances, firecrackers, food stations, a cultural village and vendors. Feb. 1, 5-10 pm; Feb. 2, 11 am-10 pm & Feb. 3, 11 am-8 pm. $4-$6; ages 2 & under free. Also, free admission for those born in the year of the Pig (Please present ID). SDCCU Stadium, Mission Valley. www.lunarnewyearfestival.org
Family Activities at Renaissance Village Academy. Chinese New Year. Feb 9, 3-5 pm. Free. 10625 Scripps Ranch Blvd., Ste. A, San Diego. www.rvaschool.org
Chinese New Year Festival. Lion dances, Chinese cuisine, calligraphy and crafts, and cultural performances. Feb. 9 & 10, 11 am-5 pm. Free admission. International Cottages, Balboa Park. www.sdhpr.org
Just for Fun
Celebrate by making Chinese food at home. Here are delicious recipes for chicken lettuce wraps and fried rice.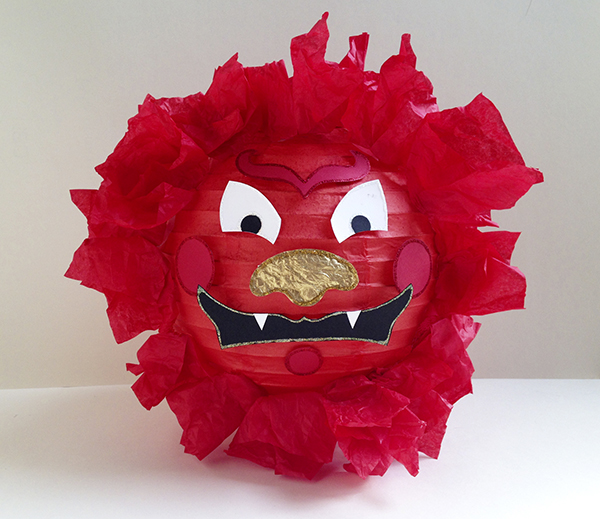 Learn how to make a festive lion lantern for Chinese New Year!
Chinese New Year Traditions
Firecrackers and fireworks are a traditional and important part of any New Year's festival in China. The loud sounds of firecrackers are believed to scare away bad spirits, ensuring prosperity and good luck in the New Year. Similarly, the colorful lion and dragon dances are believed to frighten away the ferocious monster "Nian," bringing peace and protection in the coming year.

Families and restaurants prepare a special menu to bring good fortune in the New Year. Fish signifies abundance, and chicken represents happiness and a long marriage. Sweets such as sesame balls and tangerines are served to bring prosperity. Making dumplings is a traditional New Year's activity and these scrumptious treats symbolize wealth and good fortune.

Gong Xi Fa Cai! Happy New Year!

---------------------
Ronni Rowland, born in the Year of the Rooster, is a freelance writer and mother of two daughters, one born in the Year of the Rabbit and the other in the Year of the Ox.