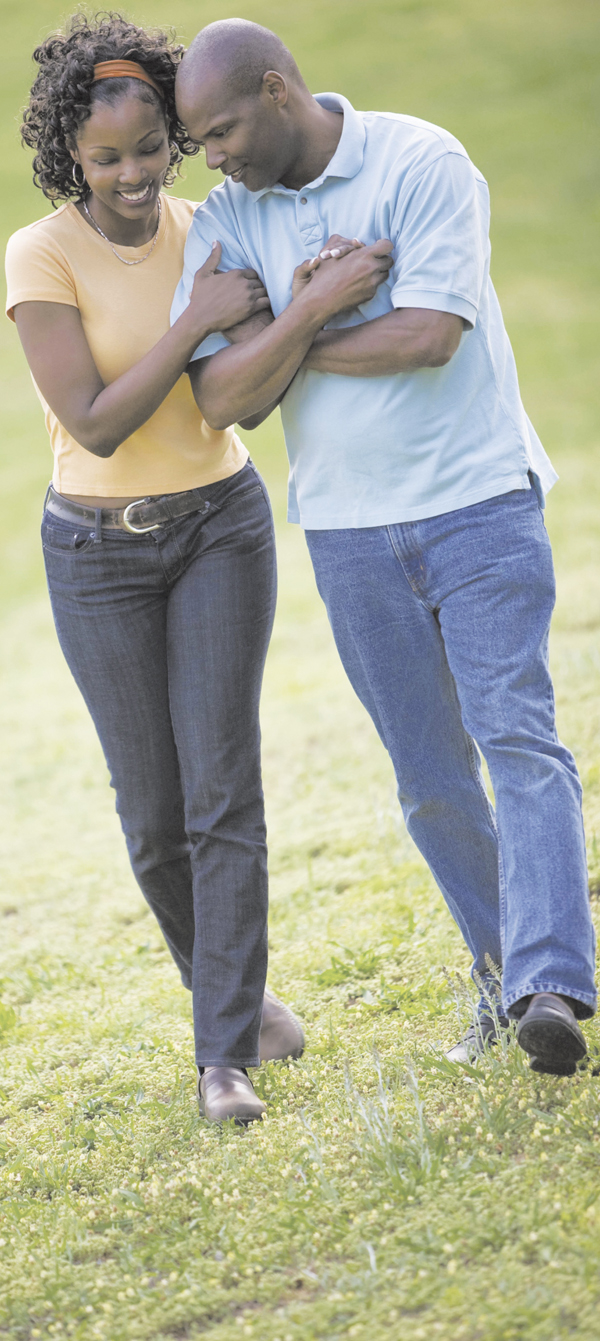 There is something to be said about warmer weather and longer sunlight hours. It reminds us of the newness of young love and the excitement of growing closer as we spend more time together. As summer approaches, our family calendar fills with swim lessons, play dates at the park and baseball tournaments. We plan barbecues with friends and visit with our extended family. We pencil in family game nights and walks to get ice cream. But what about our partners in parenting? Did we set aside any time for a summer date? Whether you are an active couple or one that likes to take things a little slower, you will find plenty of ideas for summer dates this year.
Go on a bike ride. Nothing is more enjoyable in the summer than riding through town with the wind in your hair and the sun on your face. Whether you are hitting the bike trails or traveling around the neighborhood, bike rides are an excellent summer date. Start by choosing a destination and a reward such as a stop for coffee or frozen yogurt. Take a break along the way to take pictures or rest under a tree. Add a basket to your bike and do a little shopping on the way home.

Watch an outdoor movie. Although drive-in theatres are becoming an endangered species, don't overlook this classic pastime. You can still enjoy a single or double feature at one of San Diego's theaters. Check out Cinema Under the Stars, South Bay Drive-in Rooftop Cinema Club and Santee Drive In Theater. You can also recreate the experience in your own backyard with a projector and a white backdrop. As an alternative to the drive-in theatre, many communities offer pool and lake floats where they have screenings of summertime movies. Bring along the popcorn and bug spray, and you're all set!
Go to the fair. Check out a neighborhood street fair or the San Diego County Fair. Take time to wander through the livestock and admire the 4H exhibits. Ride the amusement park rides like you did when you were a teenager. Let someone guess your weight or try to win a fish in the ping-pong toss. There is plenty of entertainment at the fair. You can listen to live music or get a seat at the demolition derby. Stop to check out the many free performances along the way or just people watch. A date night at the fair is not complete without eating food on a stick or sharing a deep-fried delight.
Take a food tour. Food tours are offered in many cities across the country. Spend the day sampling food from different parts of your city and enjoy a guided walking tour with area history. If you are looking for a cheaper option, try sampling street vendor fare or small local restaurants in your area. Check out Bite San Diego or SoCal Food Tours to find a food tour to your liking.

Stop at the Farmer's Market. Summer farmer's markets are bursting with fresh fruits and vegetables, colorful flowers and locally raised meats. Some markets have a space for local artisans to share their creations or offer services such as knife sharpening. Bring your own bags and spend the morning exploring the different vendor booths. Sample the best of what local farmers have to offer and stock up for the week. Find a certified farmer's market near you: SDfarmbureau.org/BuyLocal/Farmers-Markets.php.

Get active. It's been said that couples who play together, stay together. Try playing a sport like tennis, beach volleyball or golf. Hit the clubs for a night of dancing. Want to stay closer to home? Take an evening walk and see what the neighborhood is up to. Work together in the yard by planting a garden or building a fire pit. Looking for a little more heart pumping action? Try an exercise class that you will both enjoy like Zumba, cardio kickboxing or spinning.
Do something for each other. Most couples don't like to do everything their mate enjoys, but at the same time, they want to spend time together. Why not take turns supporting each other in the activities you each like to do? One weekend hit the book fair and the next weekend check out the car show. Trying something beyond your range of "fun" may spark a newfound interest for yourself.


-------------
Pam Molnar is a freelance writer and mother of three. She and her husband have been dating for the past 27 years.
Published: Updated 2018