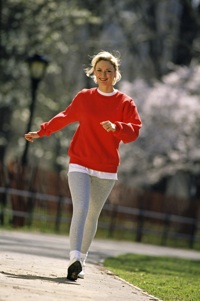 Take care of your physical and mental health to give more to your child.
Parenting any child can be difficult. However, parents of children with special needs undoubtedly have more layers of challenges, often leaving them feeling alone, exhausted, and overwhelmed. Between coordinating therapy appointments, ensuring special care at home, work and caring for the rest of the family, many parents have little time for self-care.
Here are some tips for parents to enhance their physical and mental health while navigating the demanding world of special-needs parenting:
Eat healthy - Make sure you eat balanced, nutritious meals and snacks each day. Fill your plate with plenty of fruits and vegetables, but also include a whole grain, dairy product and lean protein like chicken or fish. Eating healthy can influence your family to make healthy choices too.
Exercise - Fit exercise into your daily routine. Exercise is not only good for your physical health, but helps with your emotional and mental health too. Exercise helps to boost confidence and reduces stress and anxiety. Don't feel like you have to exercise for long periods of time. It's the quality not the quantity. Experts say that with just a 15-20 minute workout, you can achieve great benefits.
Get sleep - Sleep problems are common among parents of children with disabilities and can affect their health and daily ability to function. Try to get 7-8 hours of sleep each night. If your child does not yet sleep through the night, try to sleep when they sleep.
Take time out for yourself - Whether it's to read a book or go for a walk, take some "me" time each day. You may even try waking up early before everyone else to have some time alone, gather your thoughts, and plan your day accordingly.
Build a support system - Creating a strong support system of family and friends is critical. If you don't have family nearby, establish a quality network of friends who you can trust and teach to help take care of your child so you can get a break every now and then. Also, find a support group of parents with children who have special needs similar to those of your child. Just talking about your challenges and successes is very therapeutic.
For many parents of children with special needs, finding a balanced life may seem elusive but it is critical. All parents need to care for themselves, before they can fully give to their child. If you take care of yourself, the better you will feel physically and mentally; the happier you are, the more you will have to give to your child and family.
Kimberly Medeiros is the Executive Director of First 5 San Diego, the region's leading organization for promoting the health and well-being of children ages 0 through 5 and their families.