Family Fun Deals
Tips for Black Friday Shopping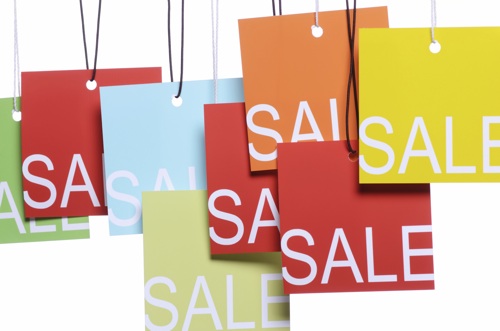 Are you willing to go the extra mile to save a bundle?
Here are tips to prepare for one of the biggest shopping days of the year in the U.S. - the day after Thanksgiving or "Black Friday."

1. Make a list of things that you are set on buying and do the research at home before hitting the pavement on Black Friday. Check online sites such as blackfriday.com, and bfads.net that have Black Friday store ads well before the special day.

2. Know the store return policies and price-match policies. Take your store flyers with you and be sure to keep your receipts (make sure to get gift receipts for each individual gift item) stashed for safe keeping.

3. Utilize online price comparison sites such as bizrate.com and pricegrabber.com, and you will be equipped with knowledge of what prices are actually good deals. Save yourself a trip to the store and consider buying online specials, as online deals will be noteworthy as well!

4. Check out where the late owl specials or early bird sales are and plan your strategy. The experience is a kick-off for the season that many consider losing sleep over!

5. Wear comfortable clothes and have snacks and water handy. Consider the amount of time you are willing to wait in line, as you will have to pack accordingly!

6. Be aware of your purse at all times and travel in partners to stay safe. Park in well-lighted areas and secure your valuables.

7. Consider shopping online the day after Thanksgiving. On "Cyber Monday" your favorite brick and mortar stores offer huge deals online, as well. This "sport" is not for everyone (especially after turkey and potatoes), but to many savvy shoppers this experience is long-awaited!

8. Check out your favorite stores' doorbusters and gauge what time you need to be at those stores. Sometimes deeply-discounted items (and yes, even doorbusters) are priced the night before, so if you shop before close, you might just be in luck.

For more ideas, visit www.SanDiegoBargainMama.com.
Updated: November 2014