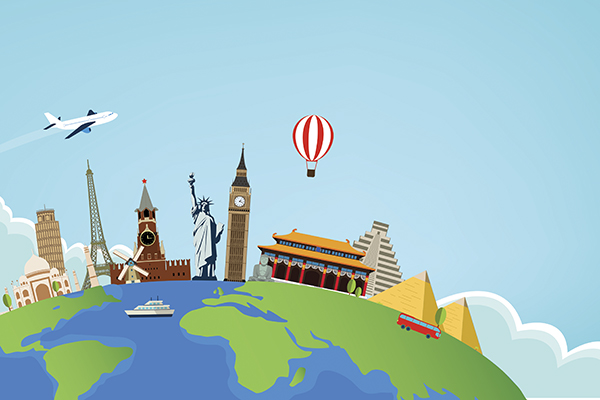 Ready to take your child's education beyond the classroom? There's no rule that says you have to wait for a class field trip to expose kids to hands-on learning. Take the whole family on fun educational outings (local walking tours, cooking classes, museums, events) so everyone benefits. Here are a few of southern California's best spots for experiential learning - call them micro-adventures, if you wish! These culture and history field trips can be done in a day or over a weekend.
Riley's Farm
Oak Glen, CA
About two hour northeast of San Diego is Riley's Farm, a working apple orchard that offers Adventures in The Old World every Saturday. Step back in time to a colonial farm. Interact with costumed living history professionals as they offer guided demonstrations. Hands-on activities rotate and might include archery, candle dipping or blacksmithing.
The farm also offers "Glam Camping," a fascinating and immersive historical experience. Guests stay in a colonial marquee tent furnished with a four-poster bed, plus cots for children. Deluxe packages include meals and period clothing to wear during your stay.
Don't miss the annual Colonial Faire, held Saturdays in July. The farm transforms into an 18th century New England village. Enjoy music and theatrical performances, sword duels, classic sports and more. Hawk's Head Publick House offers authentic fare year-round. Tea time and living history dinner shows are available.
Fort Cross Old Timey Adventures
Julian, CA
Visit Fort Cross to learn about homesteading in the Old West. From hayrides to hoedowns, this spot has it all. Events are held seasonally and offer fun activities like rope making, candle dipping, petting zoo and more. Fort Cross is also a great choice for family tent camping. Enjoy nightly campfire sing-alongs, morning coffee, and even a community barbecue for that extra touch of country comfort.
Japanese American National Museum
Los Angeles, CA
Explore Japanese American culture at this engaging museum. Book a group tour to learn the art of origami and enjoy a Taiko drumming presentation. Or visit Chado Tea Room on site for tastings and educational demonstrations. Exhibits give special attention to the immigration experience and forced incarceration during WWII. A reassembled internment barrack provides an important discussion opportunity for young visitors. Closed Mondays. The museum is located in LA's Little Tokyo; the perfect setting to immerse your family in the sights, sounds and tastes of Japanese culture.
GRAMMY Museum
Los Angeles, CA
Explore the cultural and historical significance of American music at this immersive and interactive museum. Rotating exhibits showcase music artists of all eras and genres. See artifacts like Michael Jackson's red "Thriller" jacket and watch film reels of memorable Grammy performances. Music production buffs won't want to miss the museum's studio experience, where guests learn firsthand the joys and challenges of creating recorded music.
IN SAN DIEGO
San Diego History Center
The San Diego History Center offers engaging, family-friendly exhibitions that tell stories of San Diego's past, present and future.
Timken Museum of Art
The Timken collection includes paintings by American, European and Russian artists. Located in Balboa Park. Admission is free.
Old Town
Plan a day at San Diego's favorite historical site. Museums and restored buildings within the park are free to explore. Kids love the old schoolhouse—the first public school in San Diego County. Visit www.parks.ca.gov and search for Old Town San Diego.
Cabrillo National Monument
Spend time exploring the cultural and natural history of our city. Don't miss the lighthouse, visitor's center and fascinating living history events, such as the annual Cabrillo Festival. Entrance fee is per vehicle.
Anne Malinoski is a contributing writer and mother of two boys. She loves to explore San Diego with her kids.
Published February 2018
-----