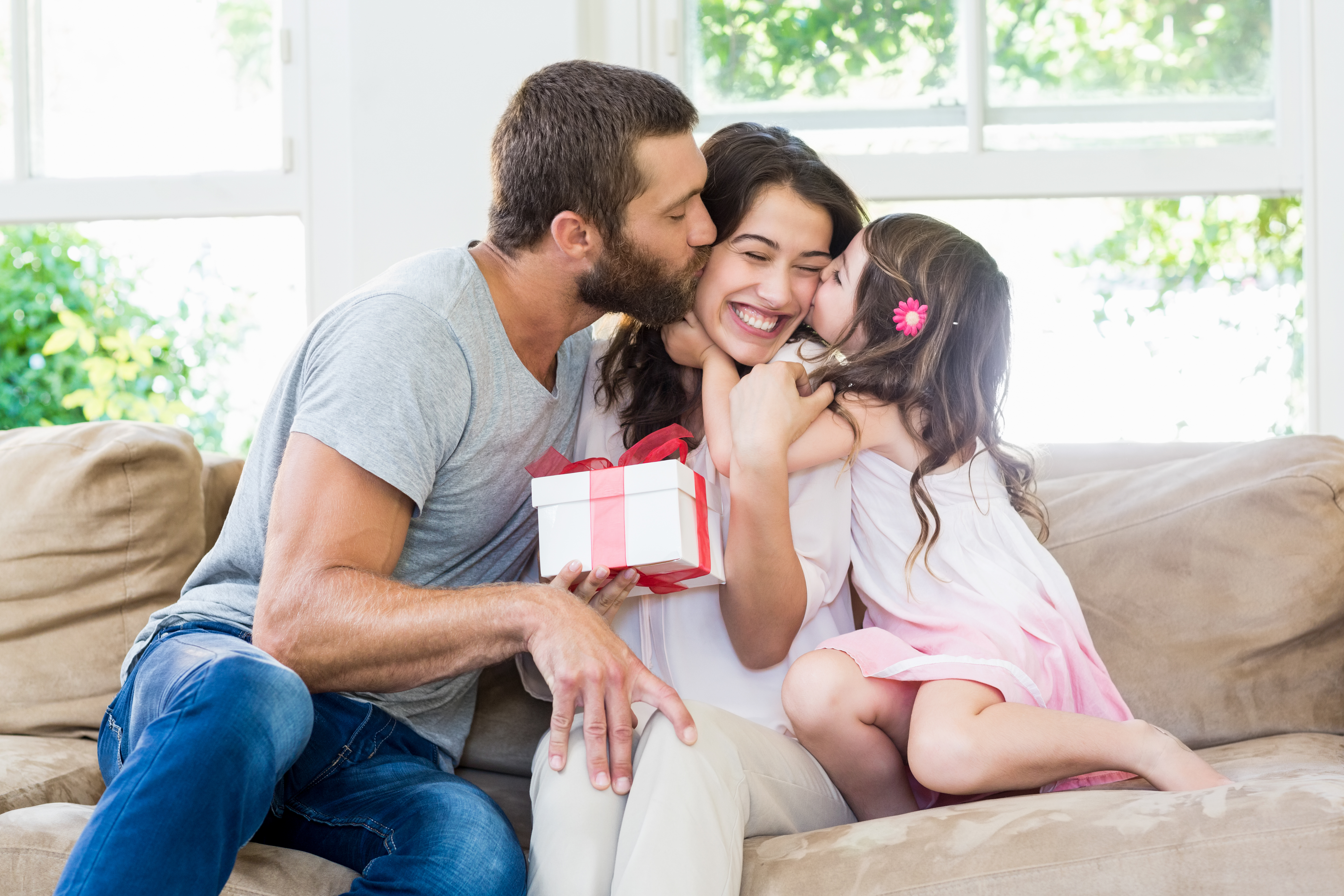 Gifts for Mother's Day! Looking for unique gifts for that special woman in your life? Check out these great ideas.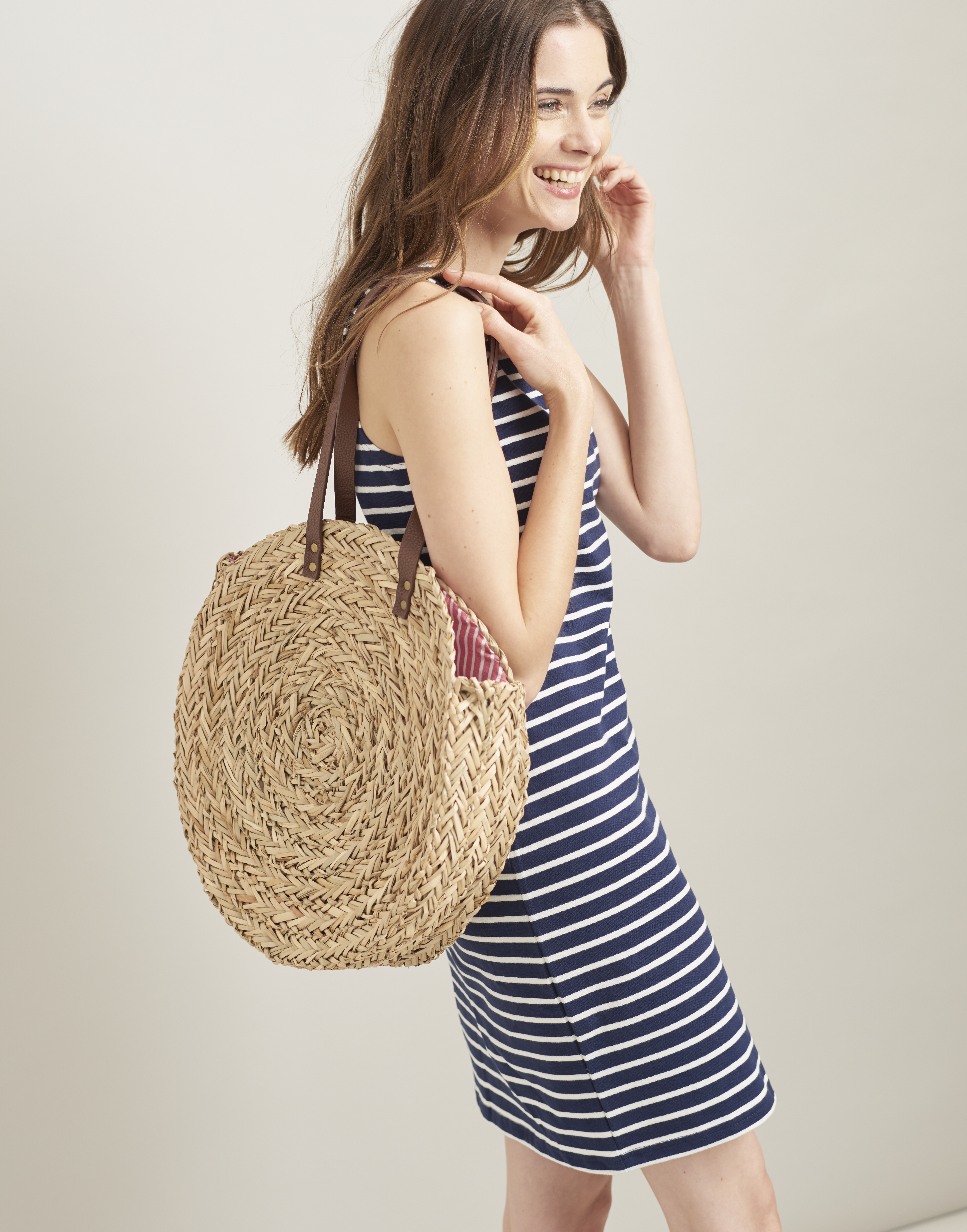 Modena Round Straw Purse
$62.95; JoulesUSA.com
With long PU handles and plenty of room for all your essentials this could just be the perfect beach bag. Made from versatile sea grass, it's an essential summer accessory.
SNOWFOX Insulated Stainless Steel Stemless Wine Glasses
$19.99; Amazon.com
Sip your nice, cool Vino that stays that way. Made of 304 Food-Grade stainless steel, it won't affect the taste of your Pinot and prevents your hand from warming your wine. The wear-resistant coating on the glass' outer steel layer ward off fingerprints for a clean look all night long. Stemless and with a thin rim like traditional wine glasses, the simple stainless-steel finish is safe to put on the top shelf of your dishwasher.

Evening Madison Gift Box
$75; ValseyAndMe.com
Inside this black handcrafted paper mache treasure chest are 42 individual soap chips, perfect for single use. Each piece of soap is individually hand wrapped and then personalized with your name, address or other phrase. Grosgrain ribbon is wrapped around each individual box providing an elegant presentation. There are seven unique scents of soap from which to choose. Our gift box is an excellent addition to any guest bathroom providing convenient and sanitary, single-use guest soap.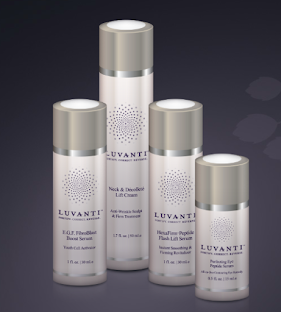 LUVANTI Skincare: Luvanti Yoputh Activating Collection for 50+
$25+; www.luvanti.com
Luvanti is a high performance, luxurious, clinical grade skin care system free of Parabens, Petrolatum, Phthalates, and Sulfates. Using cutting-edge formulations and potent bio-effective yet gentle ingredients, their innovative, anti-aging products optimize skin health at the cellular level and provide maximum efficacy with visible long-lasting results in a short period of time. Their versatile skincare collection offers results-driven regimens that are customizable for all skin types.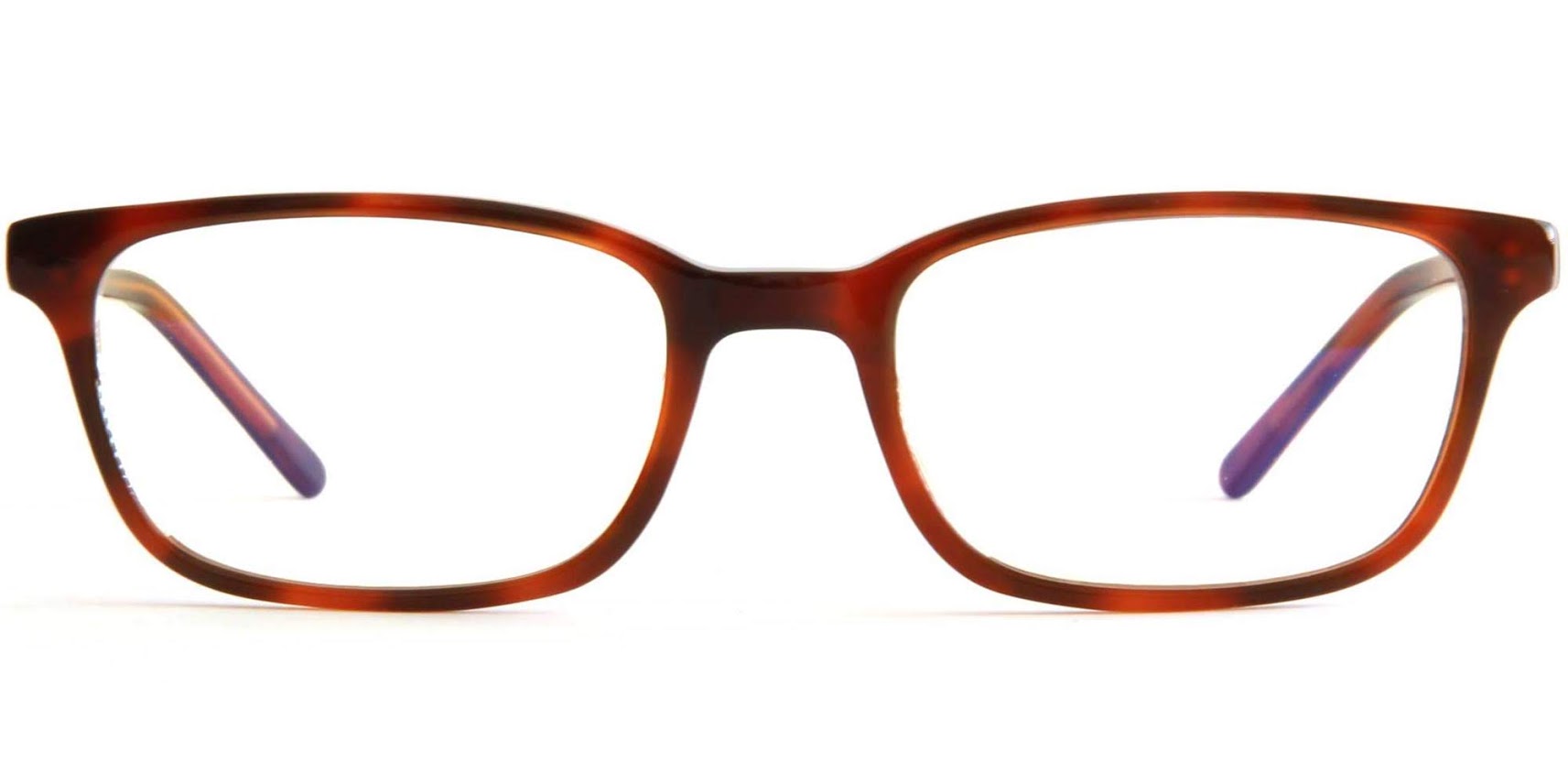 Pixel Eyewear
$75+; PixelEyeWear.com
Pixel Eyewear provides breakthrough lens technology that filters 50 percent of blue light and up to 95 percent at the strongest wavelengths, without the yellow tint. Lenses also contain nanotechnology that reduce smudges and repel water and dust. For comfort, each lens has an anti-reflective coating, eliminating computer glare and reducing the stress on your eyes.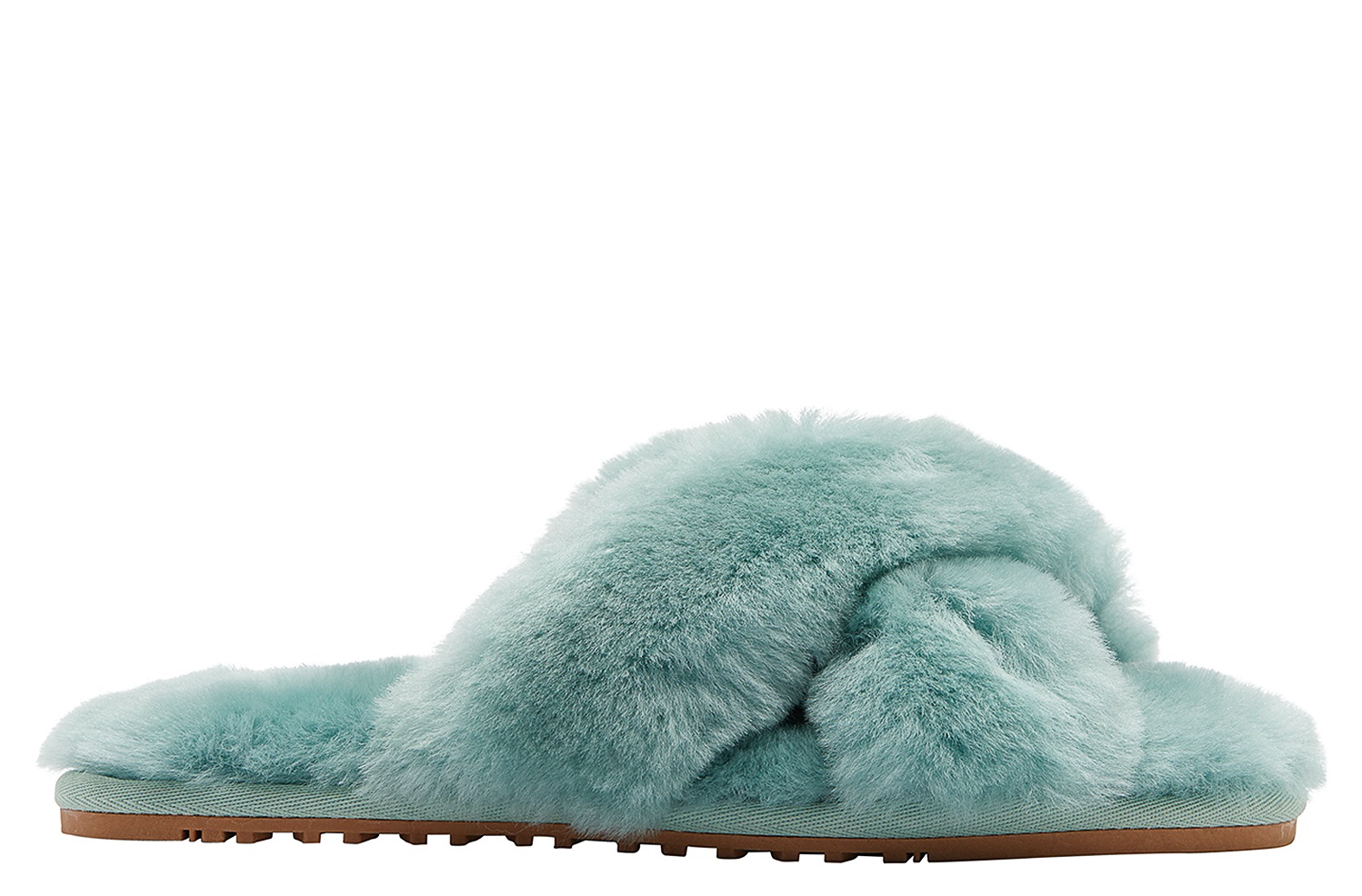 LAMO Serenity Slippers
$57.99; LamoFootwear.com
Australian Sheepskin upper, lining and footbed. Low profile TPR outsole. Cirrus memory foam footbed.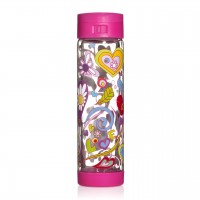 Love Glass Water Bottle - Pink
$19.99; GlassticWaterBottle.com
You love the taste of your favorite drink in the Glasstic Glass Water bottle and everyone around you will LOVE the way it looks...show off the LOVE design with Pink Flip Cap by taking it everywhere you go...we know you'll LOVE it!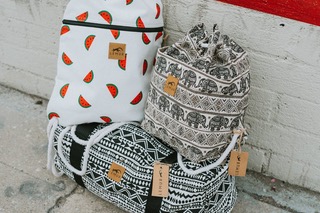 LEMUR Bags
Starting at $21.99; LemurStyle.com
Eco-friendly casual canvas bags with one mission: to help save adorable lemurs from becoming extinct. These 100% handmade bags are perfect for anyone who needs an everyday bag as a day pack, gym or yoga bag, shopping bag, festival bag, hiking bag, school backpack, or beach bag. Made from durable canvas material and the straps are either 100% cotton ropes or recyclable polypropylene, both of which are soft and thick to provide comfort. Four different styles: drawstring backpacks, bucket bags, duffle bags, shopping totes.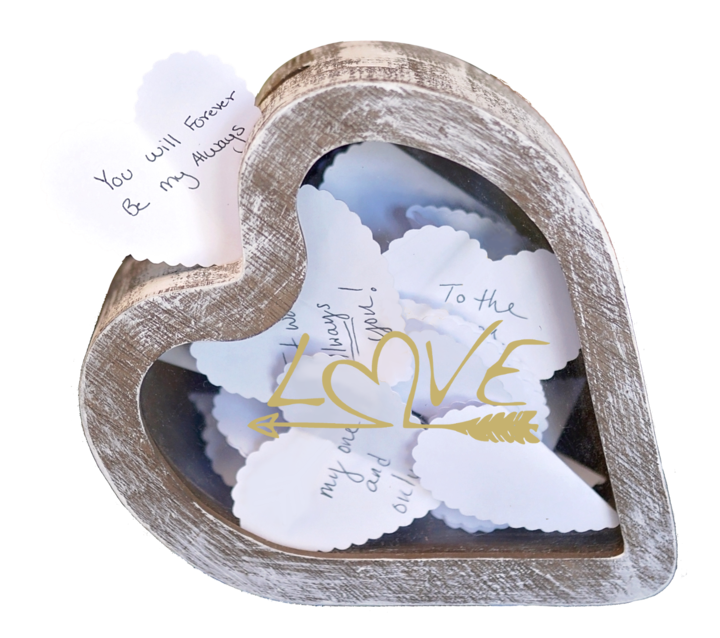 The Love Bank
$30-$50; BankYourLove.com
Love Bank is a brand-new way to share love filled expressions on adorable heart shaped cardstock paper cutouts and place them into a gorgeous rustic wooden heart with glass front. Simply fill out the beautiful paper hearts with your message to mom, insert it into the Love Bank, and watch moms heart fill with joy and gratitude as she opens her gorgeous gift. Plus, with every purchase of Love Bank, love and kindness is also spread to those in need and meals are being donated through their partnership with Feeding America.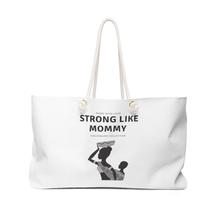 Strong Like Mommy Handbag
$29-$150; GirlzSquad.com
Girlzsquad is a line of totes and weekend bags that let you express yourself. From "Boss Lady" to "Thank you, Next" to "Strong Like Mommy" and so many more. Laminated lining and easy to clean. Spacious sizing for all your essentials - laptops, groceries, etc. Girlzsquad was created to inspire women around the world to become the best version of themselves.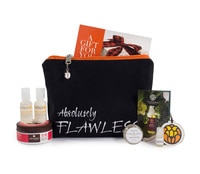 Soma Naturals Discovery Sample Set
$20.99; SomaNaturals.com
Perfect for anyone looking to make a move to clean beauty, try a new brand or product, or looking for that perfect unique gift. Includes: Messinian Spa Body Butter 2.7oz (your choice of scents), Teadora beauty butter or renew oil, EVOLVh shampoo & conditioner set (your choice of formulas), Pure Lano lip balm (your choice of flavor), Soma Naturals Cosmetic Bag - Absolutely Flawless, Soma Naturals $5 store gift card.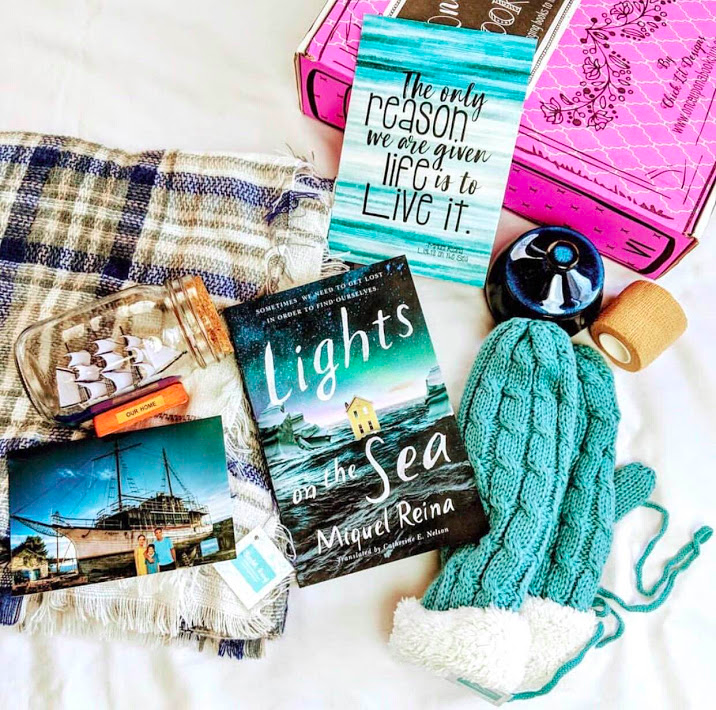 Once Upon A Book Club
$34.99/month subscription; OnceUponABookClub.com
Each month you'll receive a book (can be paperback or hardcover) to read, a 5" x 7" quote print, along with 3-5 corresponding gifts to match a quote/item mentioned in the book. Each individually wrapped with a page number. Readers, open the gifts as they finish the corresponding page.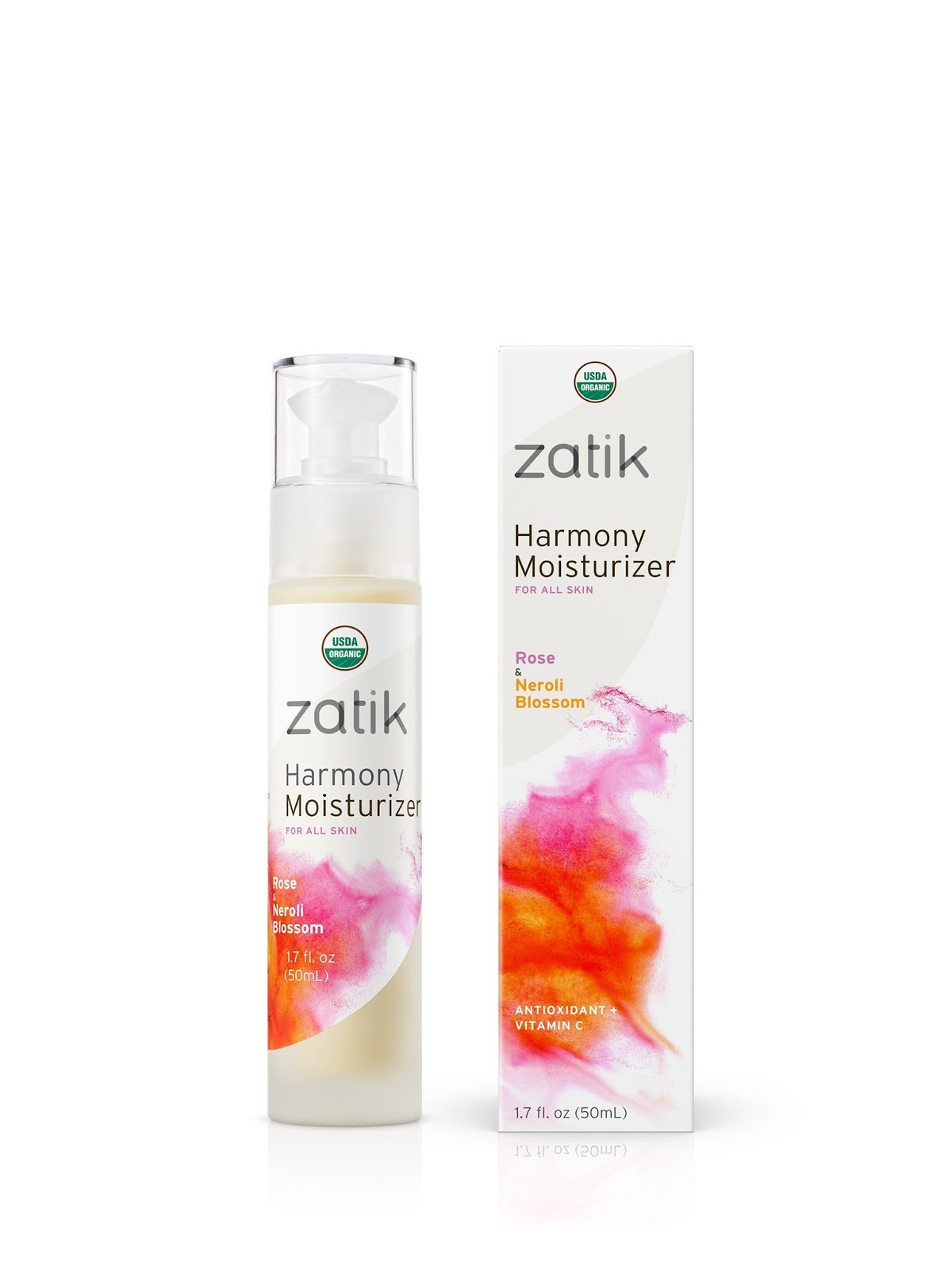 Zatik Naturals Harmony Moisturizer
$28; ZatikNatural.com
This nurturing light moisturizer infuses skin with beneficial herbal nutrients that soften and smooth visible skin lines. Vitamin-rich extracts and high frequency rose and neroli (orange blossom) oils produce tantalizing, vibrant scent that promote self-recognition and peace.
Westend Minerva Park Sunglasses
$69.95; DiscountGlasses.com
These Westend Minerva Park sunglasses are a contemporary take on old Hollywood glamour. The perfect mix of sweet and sophisticated with bold and brash, these frames are equal parts edgy and show-stopping glamour.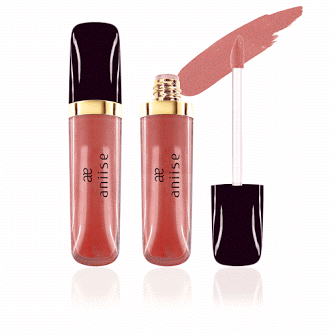 Aniise Pro Matte Lip Stains
$20; Aniise.com
Provide full coverage that stays on for hours. They glide on effortlessly and keep your lips soft and hydrated. They are cruelty-free and made from high quality natural ingredients in United States. Choose from a variety of colors.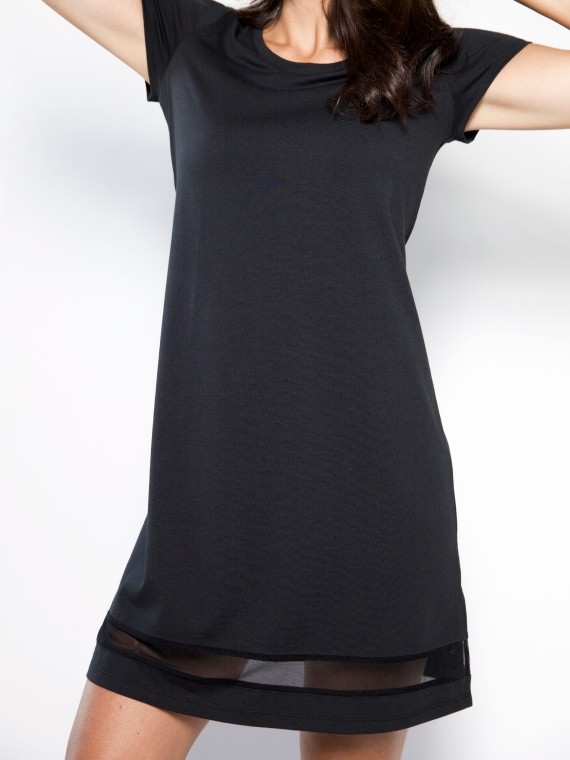 Gabriela Nightie
$98; Lusome.com
Offers modern design elements with mesh hem and top stitching throughout. Timeless and flattering length with side slit for ease and movement. Versatile for swim cover up, daywear and lounging. Slightly shaped waist and relaxed hip accomodates every shape and size. Proven to eliminate night sweats.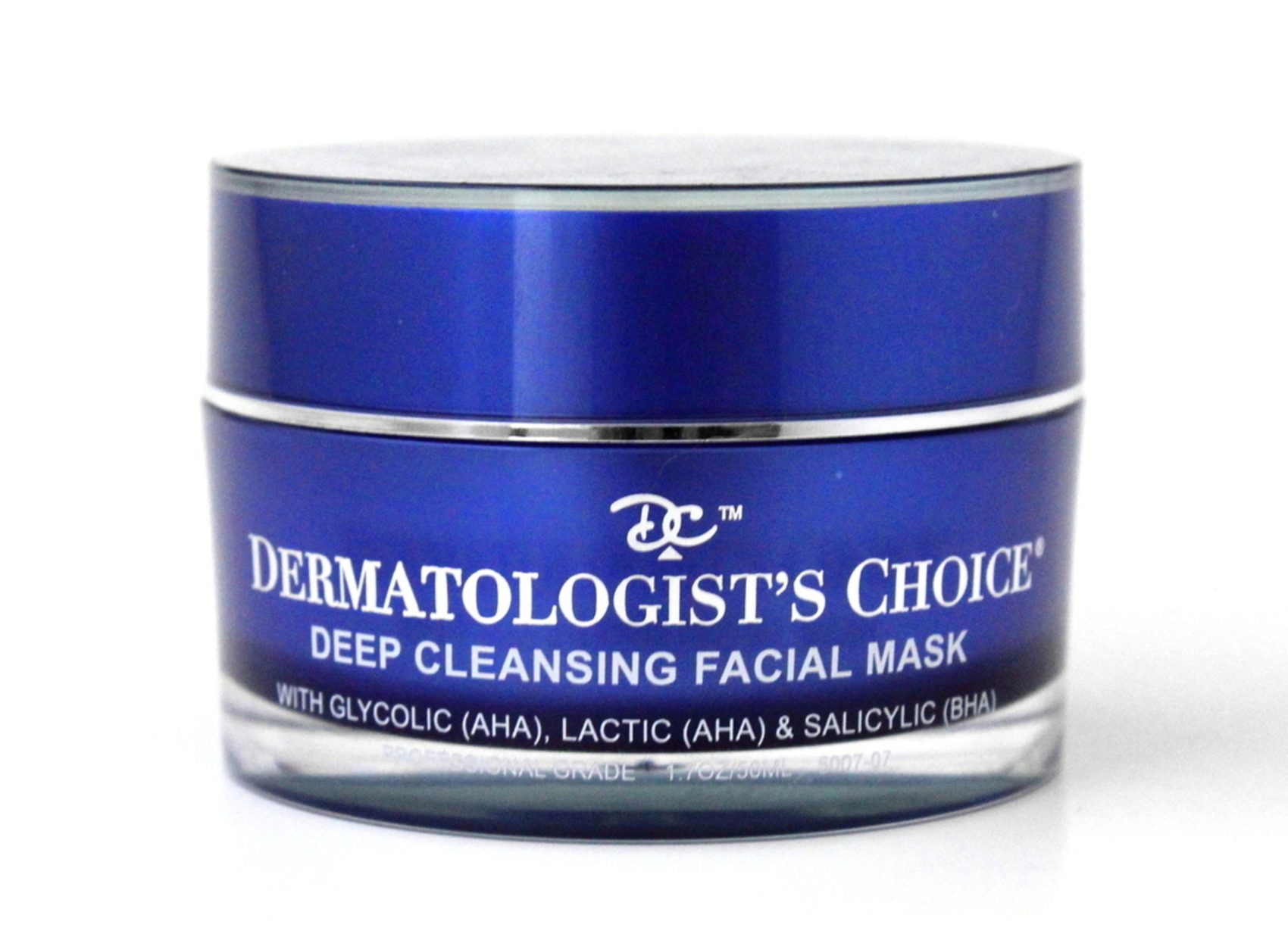 Dermatologist's Choice Skincare, Deep Cleansing Facial Mask
$32; dermatologistschoice.com
Scientifically formulated to remove excess dirt and oil to help reduce breakouts and the visibility of pores for truly clean and clear skin. It is a triple threat to unwanted build-up in the pores because it contains Glycolic (AHA), Lactic (AHA), and Salicylic (BHA). These penetrate and purify the pores while also containing natural plant extracts and honey to soothe the skin. Skin will feel clean, tighter, and refreshed.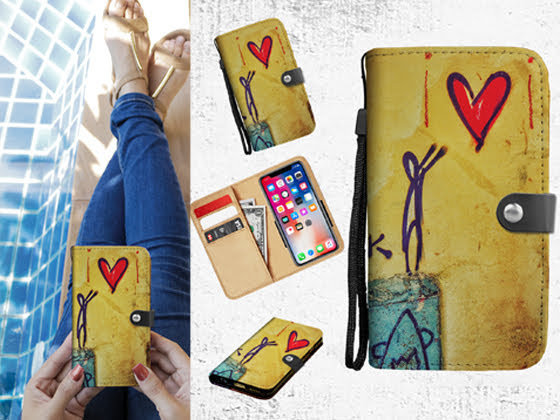 Colorful Cases for a Cause: IllusionPhotograph
$29.99; IllusionPhotograph.com
These artistic cases comes in environmentally-friendly, leather-like material with a hybrid durable strap and RFID protection material built in. Part wallet, part phone case and part beautiful art, it's the total package for a keepsake. From every purchase, $5.00 will go back to supportLiving Heart Peru, a non-profit that helps develop self-sustaining agriculture, health and education initiatives in remote, impoverished highland communities above Peru's Sacred Valley.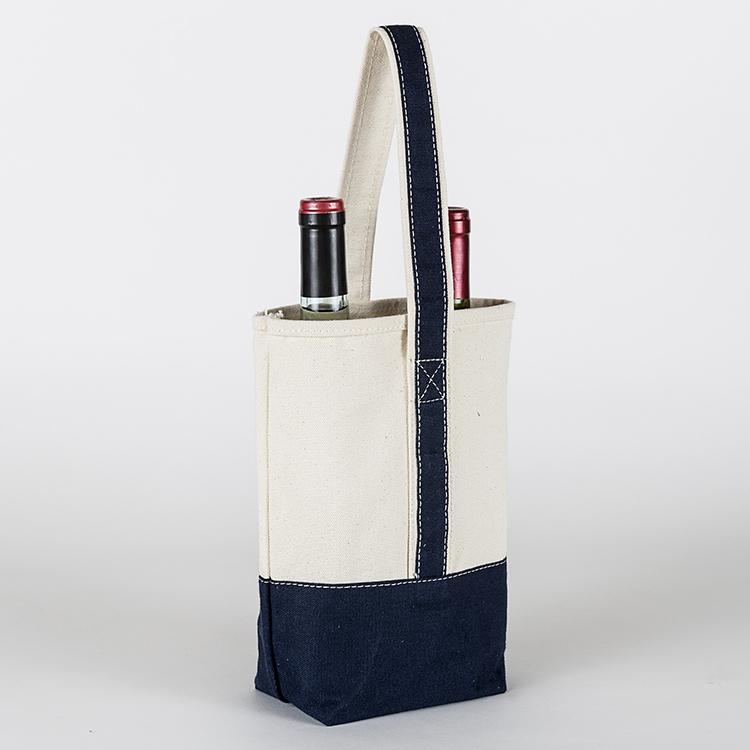 Wine Bag
$17.99; ShoreBags.com
This wine bag holds two bottles of wine for a beautiful presentation. Made of heavyweight cotton canvas, this bag includes a cotton piece that Vecros in place to keep the bottles from clanking, but is also easily removable for monogramming. Works beautifully for host gifts, corporate events, and celebrations.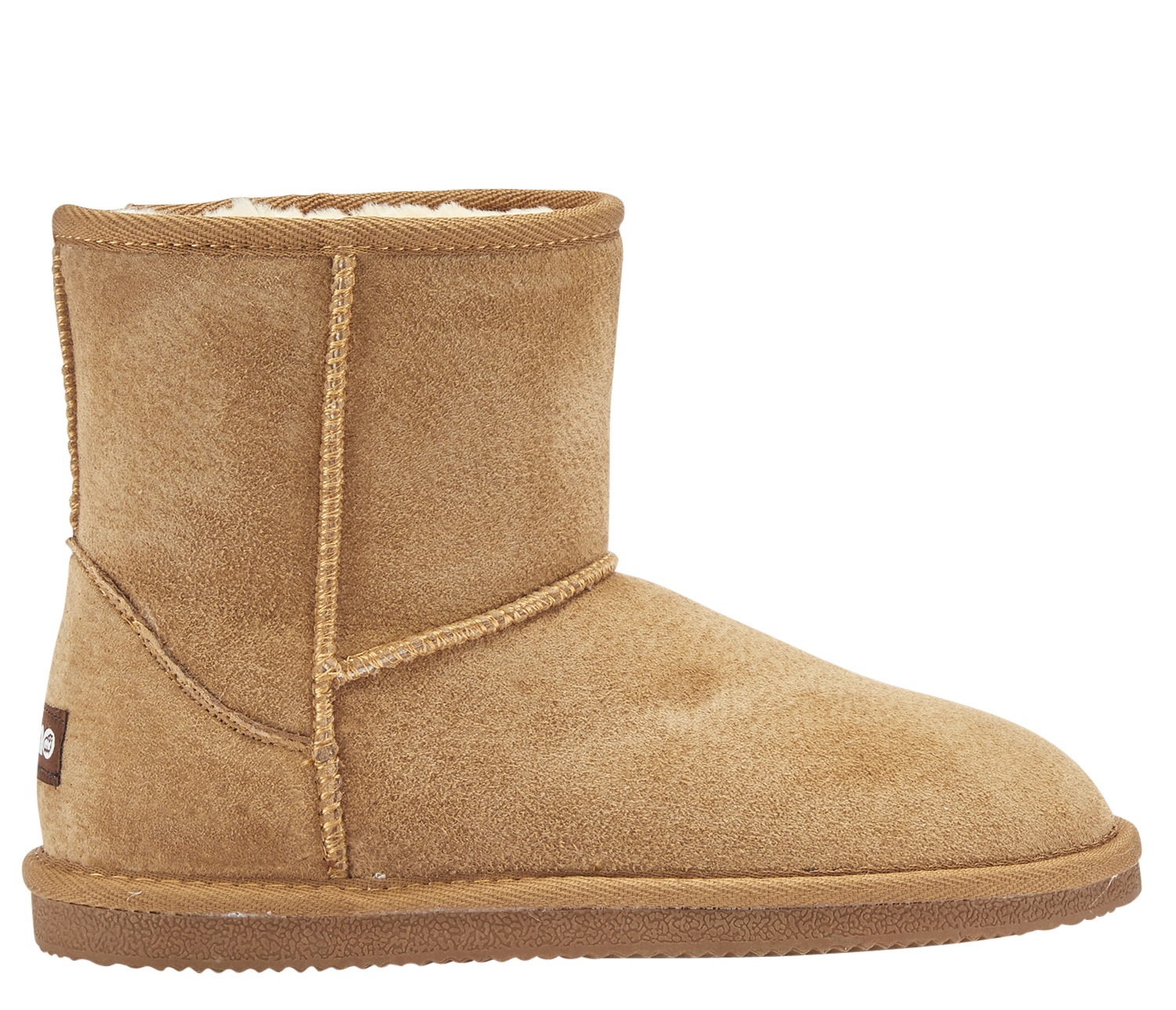 Lamo Footwear
$57.99; LamoFootwear.com
6" classic premium faux fur lined boot with durable outer suede and Lamo's exclusive comfort-flex rubberlon outsole. Lamo designs fashion-forward footwear for you to walk in style, whether you're traversing snowy peaks, snagging a few rays at the beach, or even cozying up at home. In addition to the classic sheepskin boot styles, Lamo also crafts slippers, moccasins, sandals, and house shoes.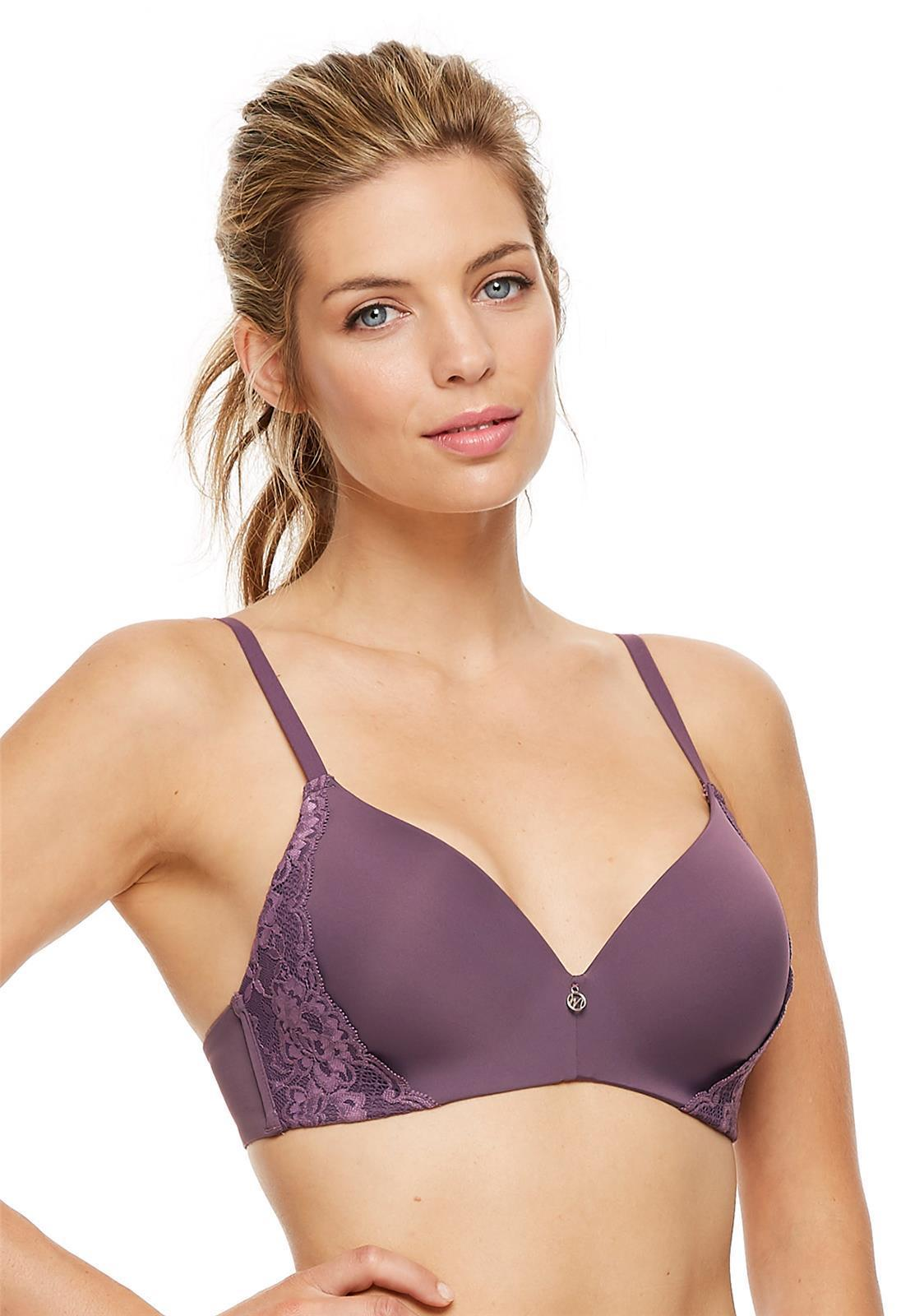 Wire-Free Plus T-Shirt Bra
$48; MontelleIntimates.com
If they're going to call it a t-shirt bra, isn't it time a company designed one as comfy to wear as as your favorite tee? This new Montelle style features a unique crisscross design that keeps the natural position and shape of the bust. A power mesh neckline trims the body-contouring 4-way stretch foam cup, offering stability and comfort with a modern, sexy look. Prepare to wow them in your favorite wrap dress or V-neck tee.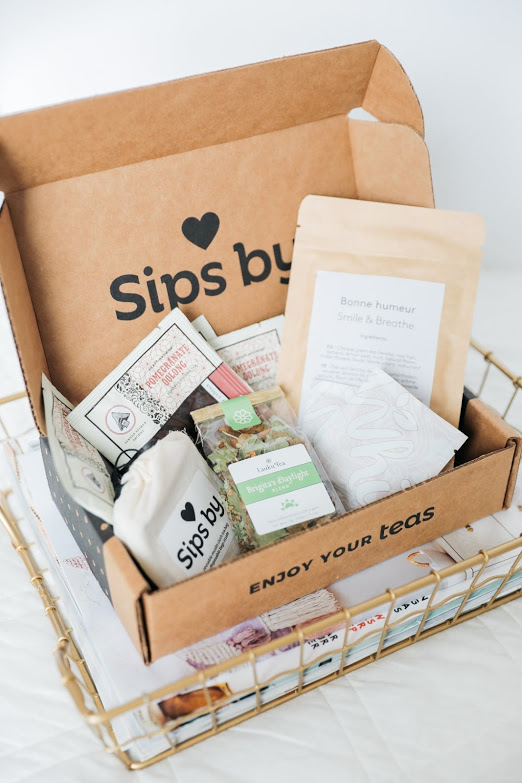 Sips by (Subscription Tea Boxes)
$15/month; SipsBy.com
Warm up all winter with a personalized collection of tea, delivered monthly. Each box is personalized to her tea preferences, features four unique tea brands totaling 15 cups of tea. Sips by was started by tea lovers who want discovering tea to be fun, personalized and affordable.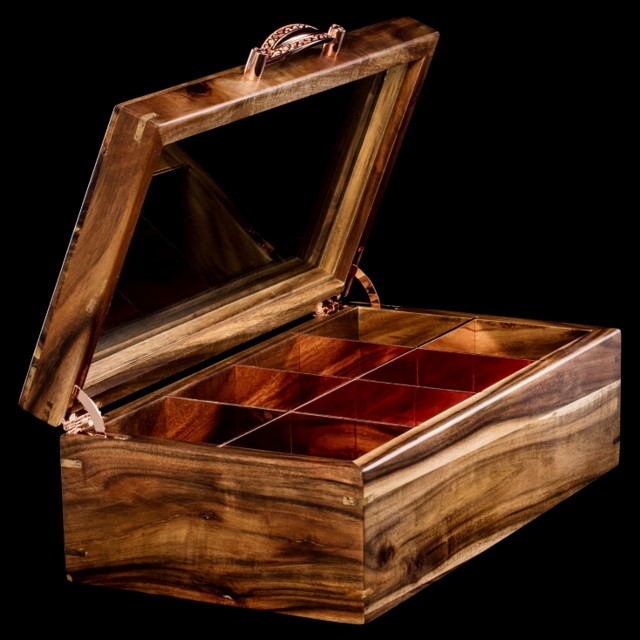 Mijenko Tea Boxes
$139; Mijenko.melbourne, Amazon.com
Created by a mom and wife who couldn't find a beautiful quality tea storage box anywhere.....so she decided to design one. These tea boxes are crafted out of hardwood timber (Wattle) and Rose Gold/silver stainless steel, two materials that complement each other perfectly to give these designs a beautiful and sophisticated look. Tempered glass, removable stainless steel dividers, slow closing hinges to prevent slamming, extra large compartments to fit large tea bags. Can also be used as a jewelry box.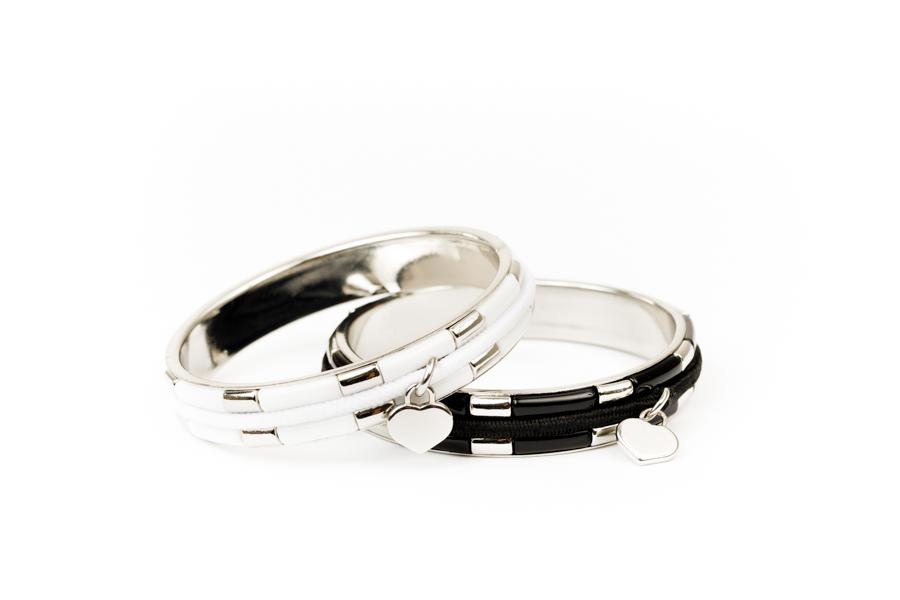 Ebony & Ivory Collection – Silver
$45; GoGirlDesign.com
Nothing says sophistication like black and white. This duo is sure to be a show stopper at your next social function. Comes with one white and one black bracelet. Three hair ties included with each bracelet.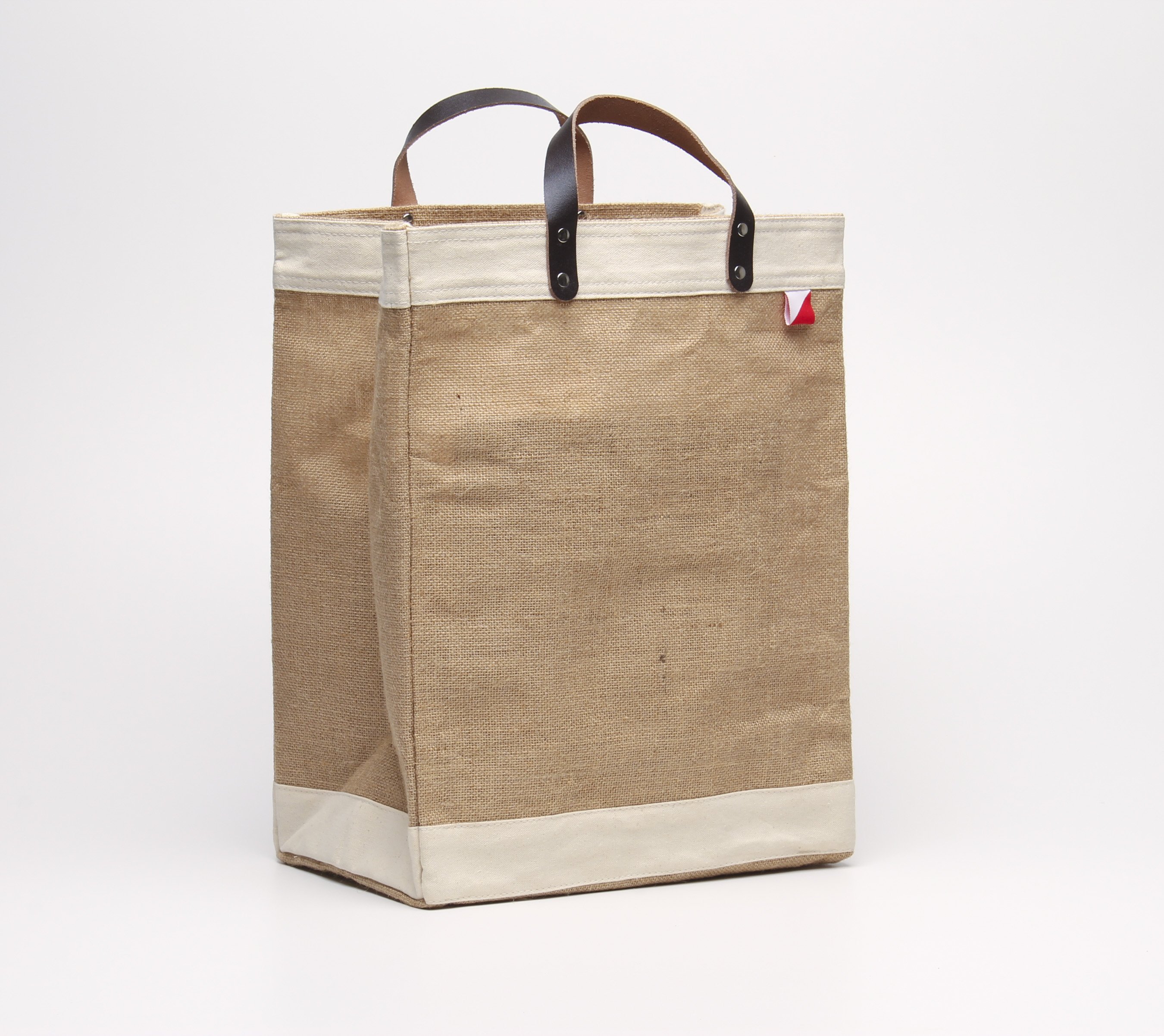 Bazaar Tote
$49.99; ShoreBags.com
Made from eco-friendly and sustainable jute and canvas, these totes are strong and stylish. Genuine leather handles and golden jute fabric with laminated food grade lining make them ideal for hauling groceries, going to the farmer's market, or carrying your daily essentials to and from school or office. Comes with hanging pocket inside and two wine bottle loops on the gusset. We fashioned this bag on traditional paper grocery bags, and it's both durable and highly functional.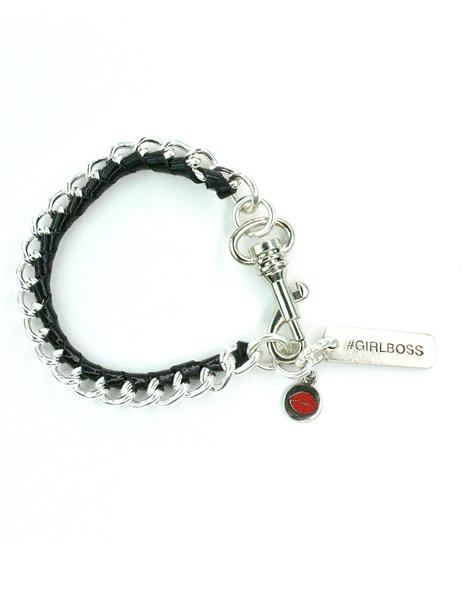 Single Wrap Silver Bracelet
$22; NicDandrea.com
Empower your favorite gal pal and do a whole lot of good with the stackable favorite. Hand-weaved with genuine leather. Steel base, sterling silver plated. Each bracelet has three jump ring closures to fit all sizes. A proceed of each sale collection will go towards, Girls Inc. which works towards encouraging and supporting healthy and active lifestyles at their more than 1400 sites in 400 cities across the USA and Canada.
The Fold Out Face Palette with Secret Brush Set
$59; WooshBeauty.com
The Fold Out Face Palette comes with "a built-in mirror," a 4-in-1 nesting brush set, and provides 13 cosmetics in one portable palette. Truly everything you need to apply a full face of makeup. Not sure where to start? This kit comes with simple step-by-step instructions to give you that flawless look fast and no liquid foundation is necessary.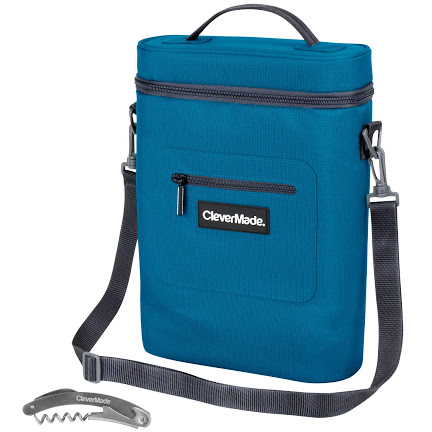 Wine Cooler Beverage Tote
$25; Clevermade.com
This tote makes transporting 1-3 bottles of wine to your party destination a cinch. Removable ice pack, wine opener in a nifty pocket, adjustable and removable strap for versatility. Perfect for holiday parties, potlucks and your next tailgating get together (it even holds a 6 pack if wine isn't your thing). Also available at Target.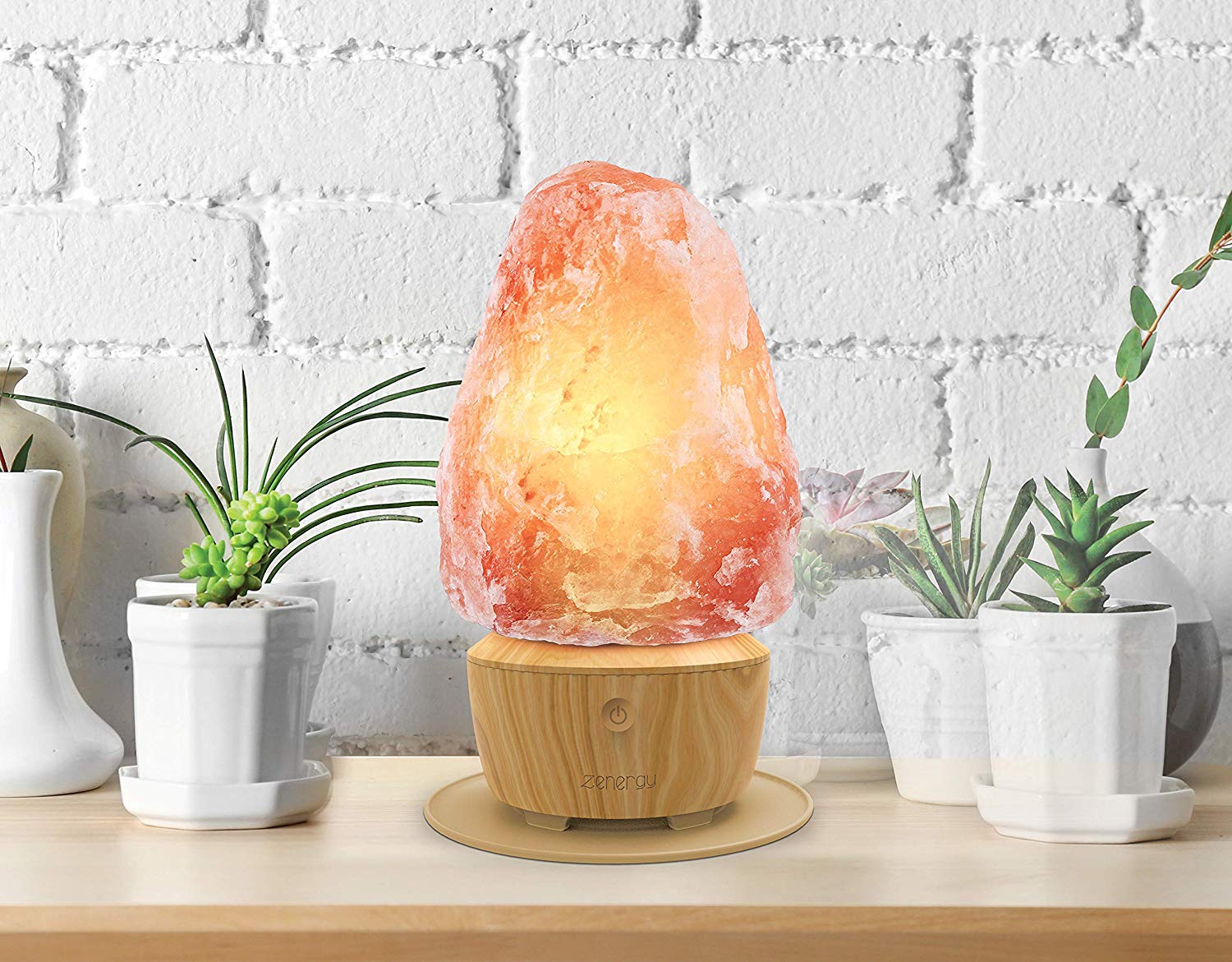 iHome Zenergy Meditative Light and Sound Therapy Salt Rock Genuine Himalayan Salt Lamp Speaker, Calming, Soothing, Sleep Easy, Crystal Large Salt Rock Lamp
$59.99; Amazon.com
Create a calming environment for sleep or an energizing atmosphere for waking. Designed to reduce the harmful positive ions in the air, and featuring eight different sound therapy tracks designed to calm and prepare your body for sleep, along with a gentle sleep timer and sunrise timer the Salt Lamp is the ultimate device to ensure you're fully rested, refreshed and ready to take on the day ahead.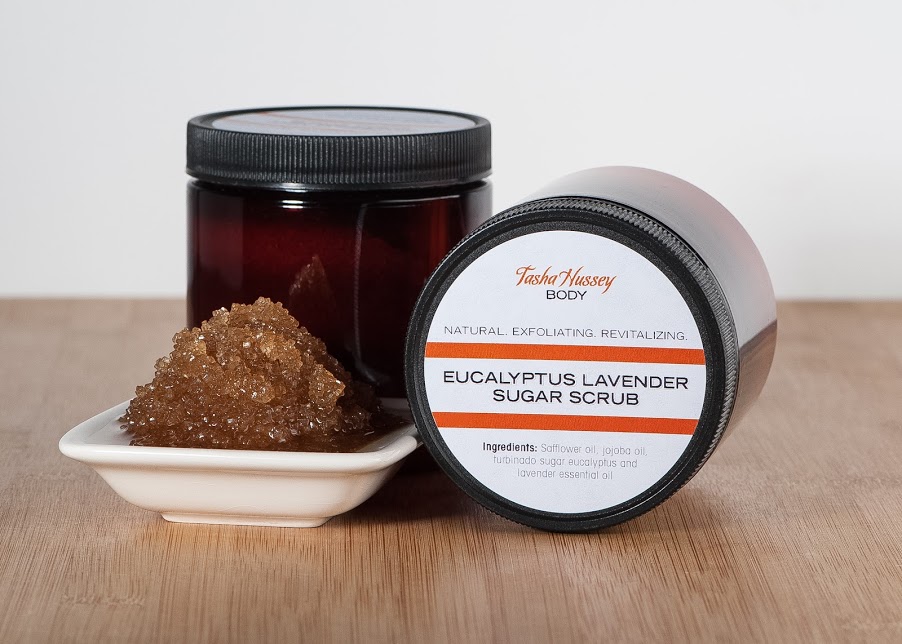 Eucalyptus Lavender Loofah Soap
$8; TashaHusseyBody.com
Made from 100% vegetable based kosher certified glycerin. The loofah sponge is slightly exposed on one side of the soap. Scented with eucalyptus and lavender essential oil, this luxurious handmade soap will leave your skin feeling soft and smelling fresh.
Updated: April 2019