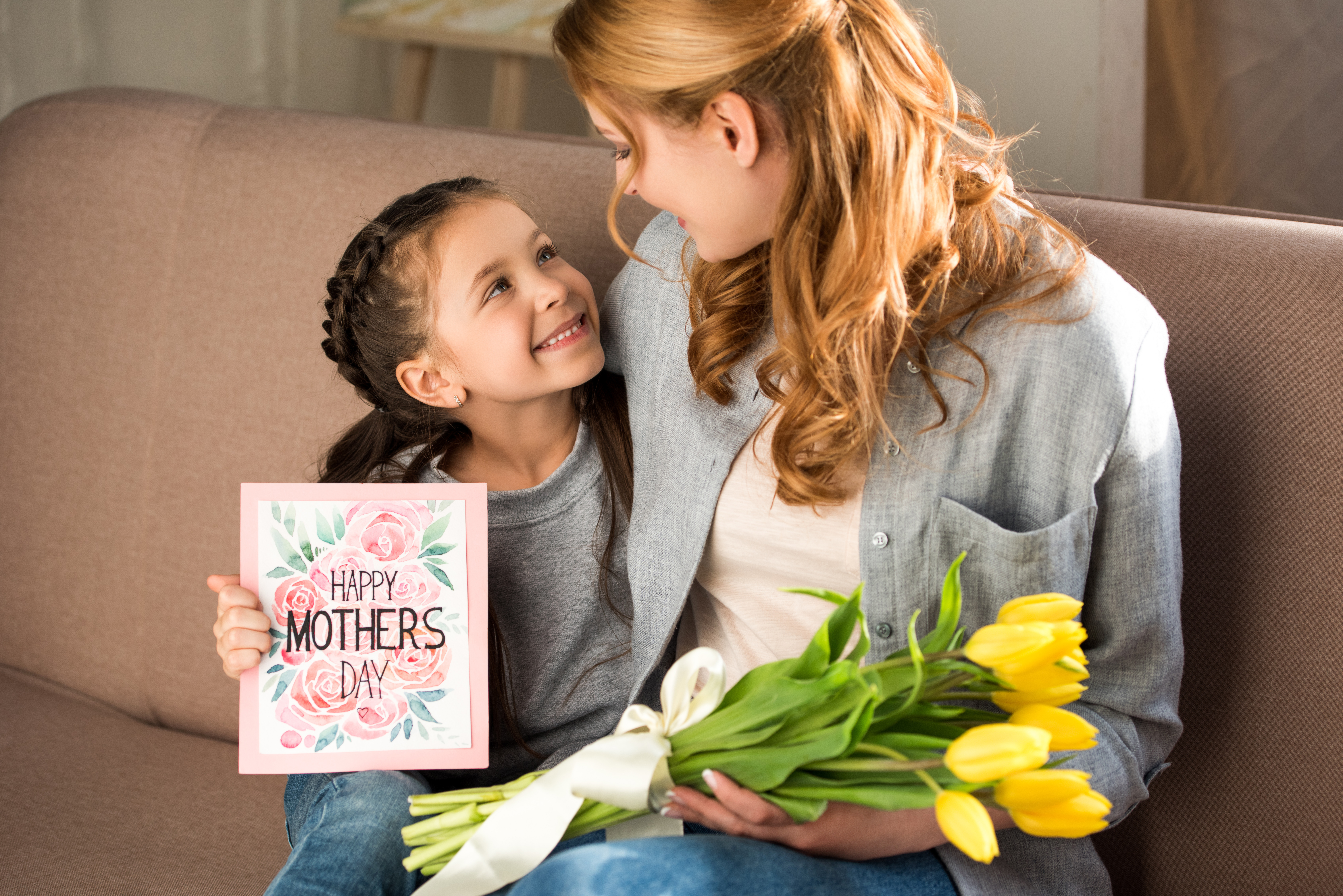 Gifts for Moms! Looking for unique gifts for that special woman in your life? Check out these great ideas.
Turquoise Skinny Persh Cuff
$120; Second-Daughter.com
The Skinny Persh cuff is a classic piece you will wear with everything. Perfect on its own or layered with other cuffs or a watch. Five 8mm genuine turquoise stones line the band of this cuff. Silver plated. All stones are hand selected for their beauty.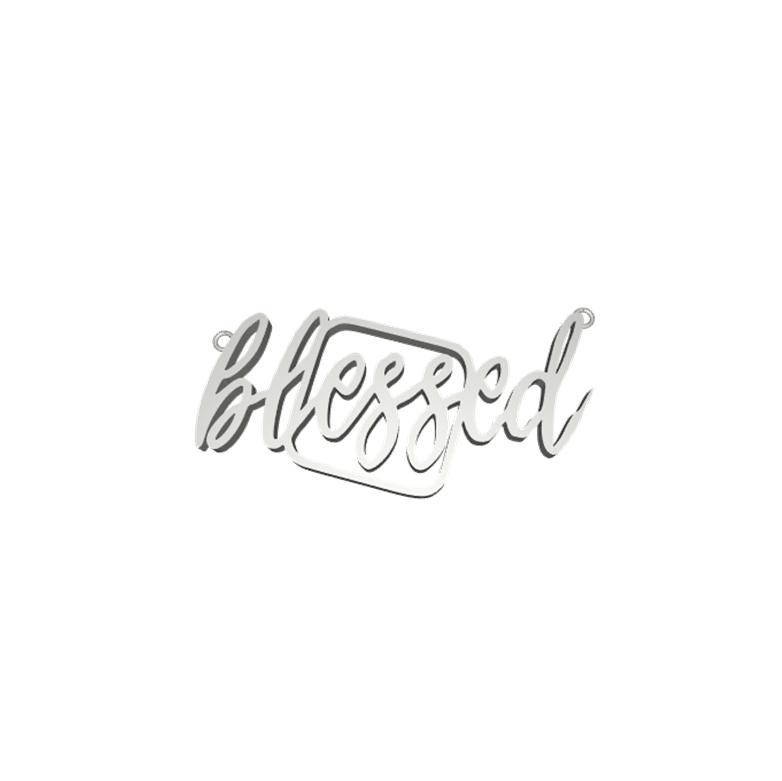 Living Outside the Box- Blessed Necklace
$129.99; Accent3D.com
The inspiration for this collection is all about breaking out of the box….tapping into your own unique inner voice to define what matters to you most with one simple word. It really is amazing the power that a single word can possess and the impact you feel when you commit to it. Celebrate all of your ambitions, struggles, inspirations, and passions, and this beautiful necklace can be that little daily reminder and driving reinforcement.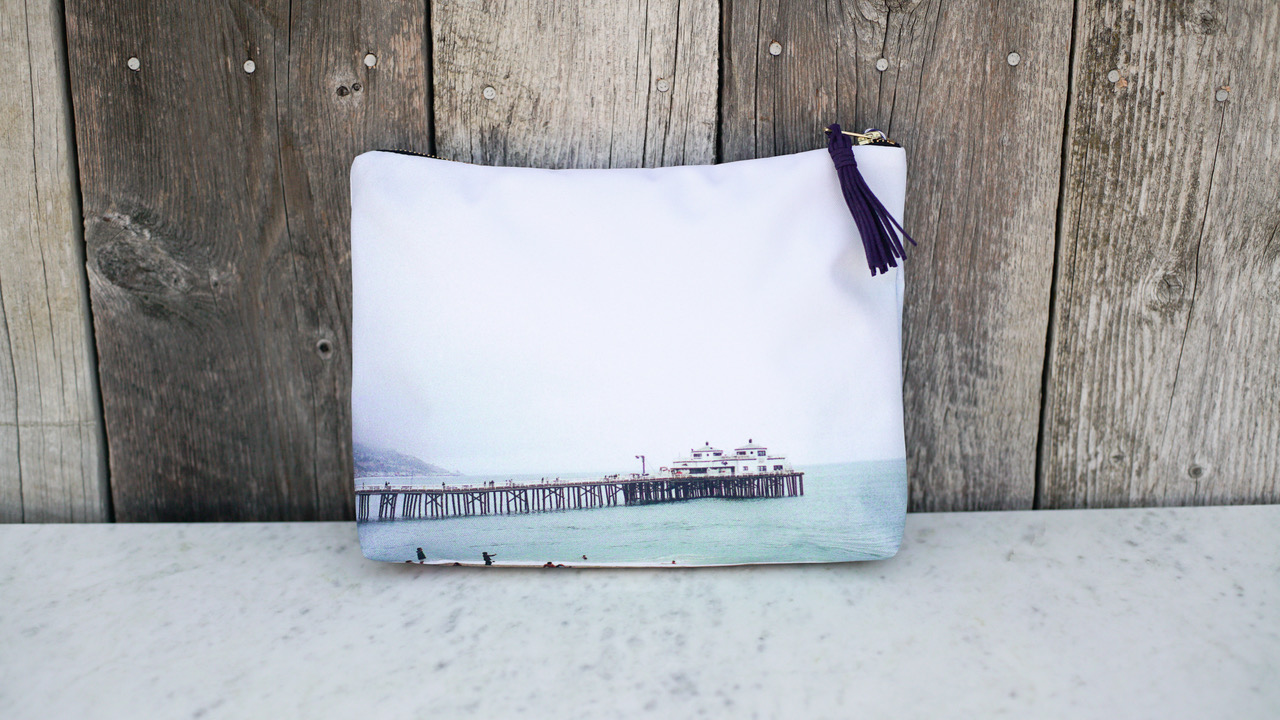 Bu Beach House Malibu Pier Pouch
$65; BuBeachHouse.com
One of a kind Malibu pouches and totes. Created and designed with love, these canvas bags boast some of the most iconic spots in our hometown. Captured through the lens of Malibu native, Dylan Hayes, all images were shot using natural light on 35mm film. A special keepsake for both locals and visitors alike.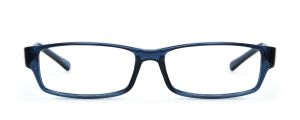 Louise Frame Eyeglasses
$79; LiingoEyewear.com
The Louise Frame from Liingo's Enhance Collection. Rectangle, narrow in height and long in width, these glasses are perfect for accentuating amazing cheekbones and adding contour to the face. Additionally, they have spring hinges flex to keep these frames comfy all day long.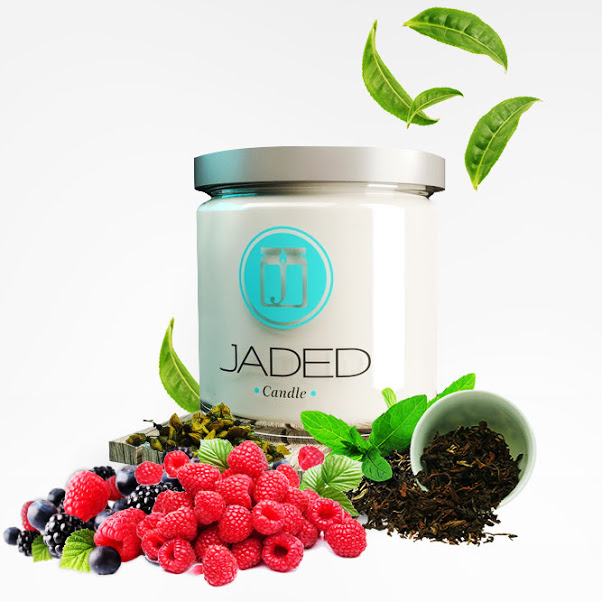 Jaded Candles
$15-$35; JadedCandle.com
Whether you're throwing a summer bash, searching for the perfect wedding gift, or are getting an early start on gathering back-to-school essentials, the sweet aromas of Jaded Candle will elevate any space. This line of clean, refreshing candles contain no additives, chemicals or colors and are made from pure soy. Ensure a healthy, soothing scent for any occasion.
Jasmine Tote Bag
$80; PixieMood.com
Tote bag with marble tassel accent made with Vegan leather (PU-leather). Drawstring and magnetic closure, with a small interior zip pouch included. The short handles can be adjusted to a long strap.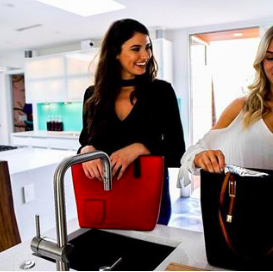 The PortoVino Wine Purse
$39.95-$74.95; Porto-Vino.com
Features a large compartment to carry all of Mom's daily essentials, plus a dispenser for her favorite beverage. Water, tea, a sports drink or wine are transported (in a 1.5L bag) inside an insulated pocket that has an easy-to-use spout covered with a designer flap. Perfect for sporting events, the beach or anywhere that glass containers are not permitted. The wine purse is quite the rage, and is available as a leather tote or canvas beach bag.
Caligirl Pier Surfer Hoodie
$40; Lifesrad.com
After a long day at the beach, throw this hoodie on for instant comfort and warmth. Made with 100% super soft spun cotton, with long sleeves and a hood. Life's Rad is all about good vibes and love for the sun, sand and surf. Perfect for sea seekers, this clothing line brings both comfort and style. These effortlessly cool and comfortable clothes all say "Life's Rad" and carry logos and artwork hand drawn by local artists from San Diego and Los Angeles.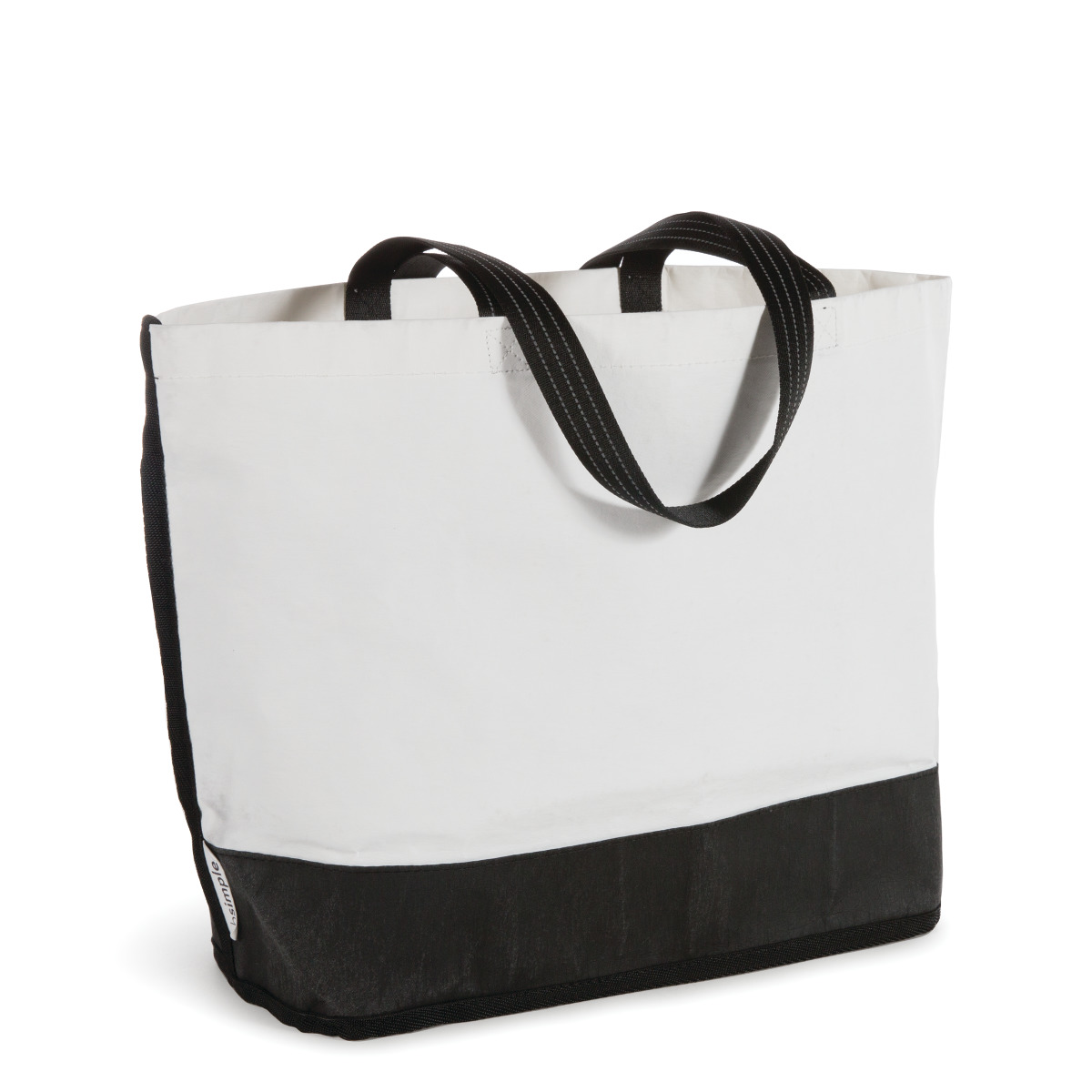 Medium Color-Block Tote
$59; BSimpleCreations.com
These chic, graphic totes from bsimple are actually made from paper. Made of washable virgin pulp paper, 19.5"W x 6"D x 12.5"H, 11" strap drop, 1 small inside pocket, removable bottom insert, machine washable. You'll love these ultra-durable, multi-functional perfect carriers of all of your goodies even more.

Miranda Rain Boot
$39.99; Kamik.com
From raking leaves to jumping in rain puddles, the Miranda style is the perfect rain boot for the fall season. The 100% recyclable and waterproof style allows you to step outside and enjoy nature's playground while keeping your feet warm and dry. The wide calf, modern style is an essential fall accessory for every wardrobe. Available colors include navy, charcoal, black.
Drynk Beverage Containers
$27.50; Vaya.in
Inside the slim, stainless steel body, vacuum technology keeps coffee hot for up to 12 hours and water or soda cold for as long as 18 hours. The bottom features a built-in anti-slip coaster. Each Drynk comes with two interchangeable lids. The Sipper boasts a magnetic latch that keeps the lid open as you drink. The Gulper is a wide-mouth design, perfect for guzzling down sports drinks or for pouring into the twin cups. Available in 600 mL and 350 mL sizes, and in four colors: gold, black, graphite and purple.
Ecuadane Blanket
$129.99; Ecuadane.com
Snuggle up with this stylish, ultra soft, lightweight and breathable Ecuadane blanket. Each are manufactured in the heart of Ecuador by native Otavaleños living amidst the Andes Mountains and volcanoes. 10% of the proceeds are given back to the artisan communities to support their craft and help those in need.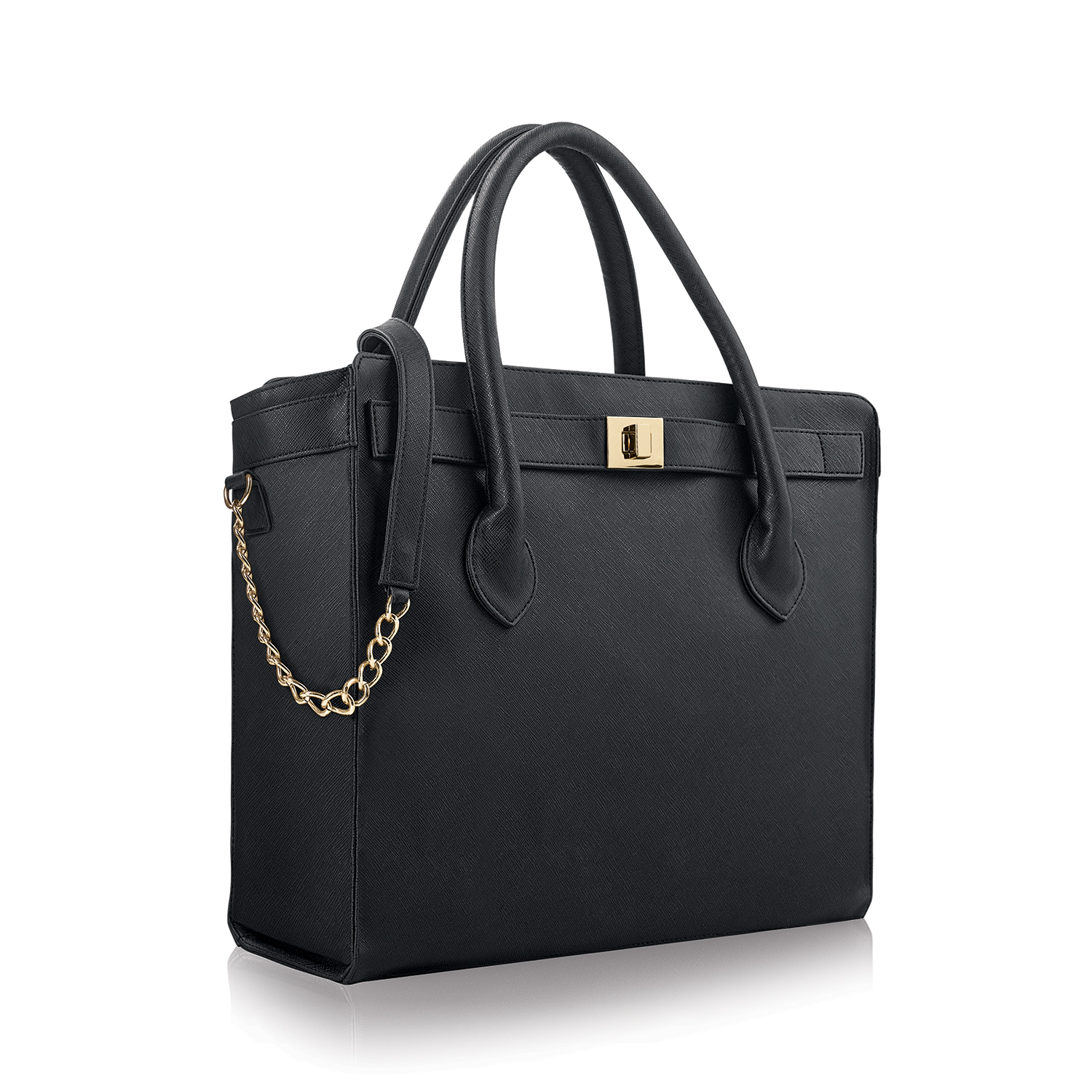 Solo New York, Madison Tote
$69.99; Solo-NY.com
Chic purse on the outside, organized compartments on the inside - including a protective laptop compartment. Trendy and functional, this tote is a great gift that won't break your budget.
Charmeuse Pillow Case, Queen Toffee
$95; BrancheBeautySleep.com
Branche Beauty Sleep produces luxury mulberry silk products that will grant you the perfect, royalty level beauty experience. The pillow cases have amazing benefits: preventing wrinkles while you sleep, smoothing and protecting the skin, hydrates and nourishes the skin, silky, smooth hair with less breakage and hair loss.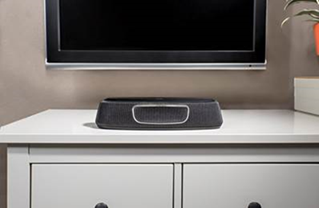 MagniFi Mini
$269.95; PolkAudio.com
Mom doesn't have to sacrifice her interior décor for room-filling audio. She can easily elevate a living room to a cozy movie theater with this sleek, compact sound bar that boasts booming sound. It also features Polk's patented voice adjust technology, dramatically increasing vocal clarity.
Valley Necklace
$38; DearHeartDesigns.com
These necklaces are shaped like a valley and are amazing reminders of how no matter what dark time you might be going through, you need not be afraid because God is with you. They are amazing conversation starters and such a comfort to keep close. They are 2mm wide by 1.5" across and hand hammered to create a beautiful texture and are set onto a 16" chain.
Swig's Champagne Flutes
$19.95; SwigBYom.com
It's the mother of all holidays and what better way to toast mom than with the amazing champagne flutes from Swig. This portable drinkware let's you say "cheers" anywhere. Made from 304 grade 18/8 stainless steel, they keep drinks cool or hot for hours. While a BPA-free lid helps prevent spills, these grab and go drink holders are great for Netflix on the couch too! Keep beverages cold, vacuum insulated, copper coated insulation, BPA-free push seal lid helps prevent spills, 20+ colors to choose from.
Gold Debra Studs
$68; Second-Daughter.com
The Debra studs are an instant classic with two radiant 8mm Mother of Pearl stones elegantly housed in our 14k gold plated settings. Large fancy gold fill earring backs for a secure and comfortable fit.
Lavendar Coconut Extra Large Spa Gift Basket
$47.65; Amazon.com
Essential oil lovers, this one is for you! Includes natural shower gel, bubble bath, body lotion, body scrub, bath salts, and bath bombs all infused with therapeutic lavender essential oil. These oils are known for relaxing, calming, stress relief and many more benefits.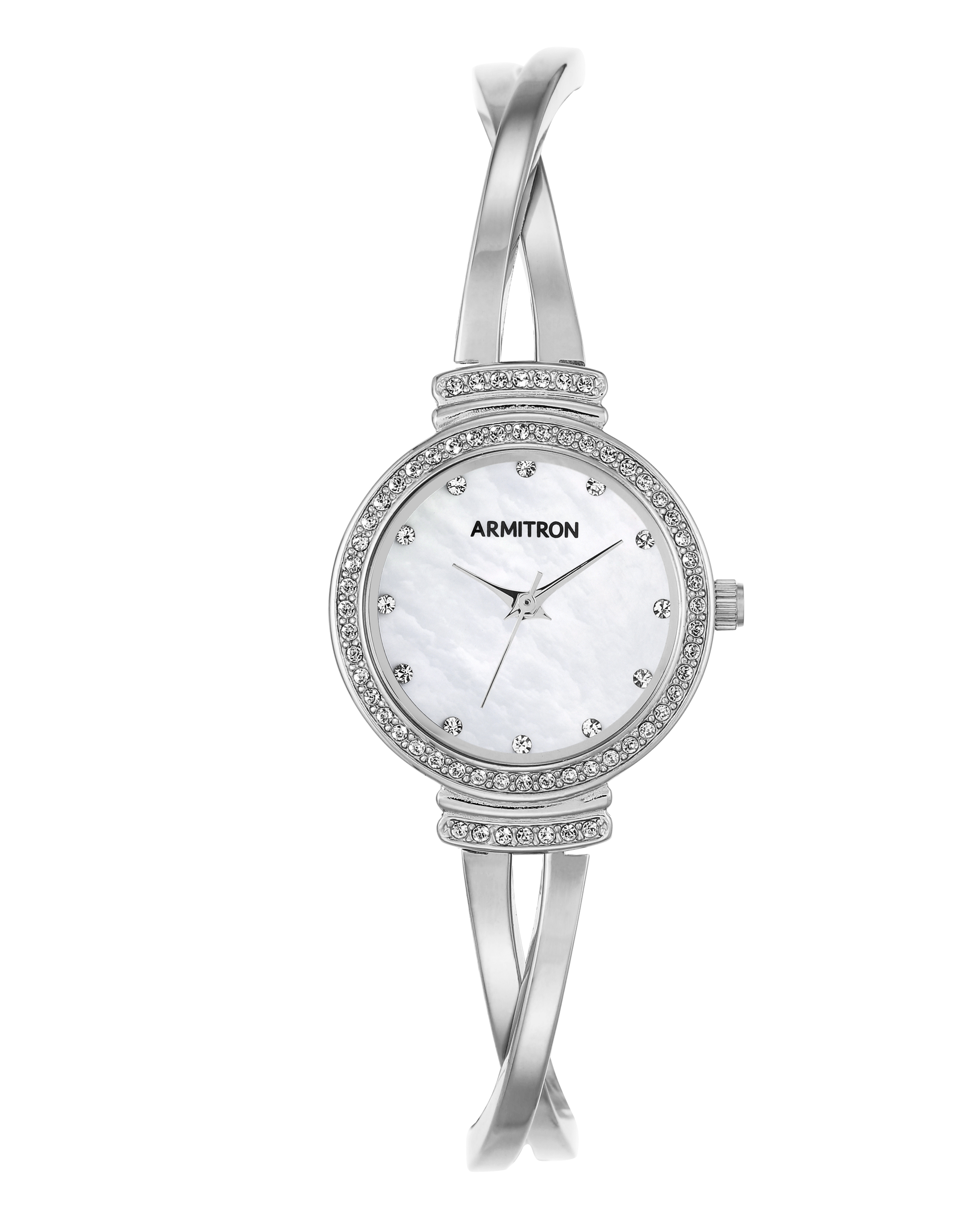 Armitron Analog Watch with Silver-Tone Crossover Bangle Bracelet
$65-$70; Armitron.com
Adorned with beautiful Swarovski crystals this watch is an accessory staple perfect for any women's collection. Also available in gold.
Published: June 2018