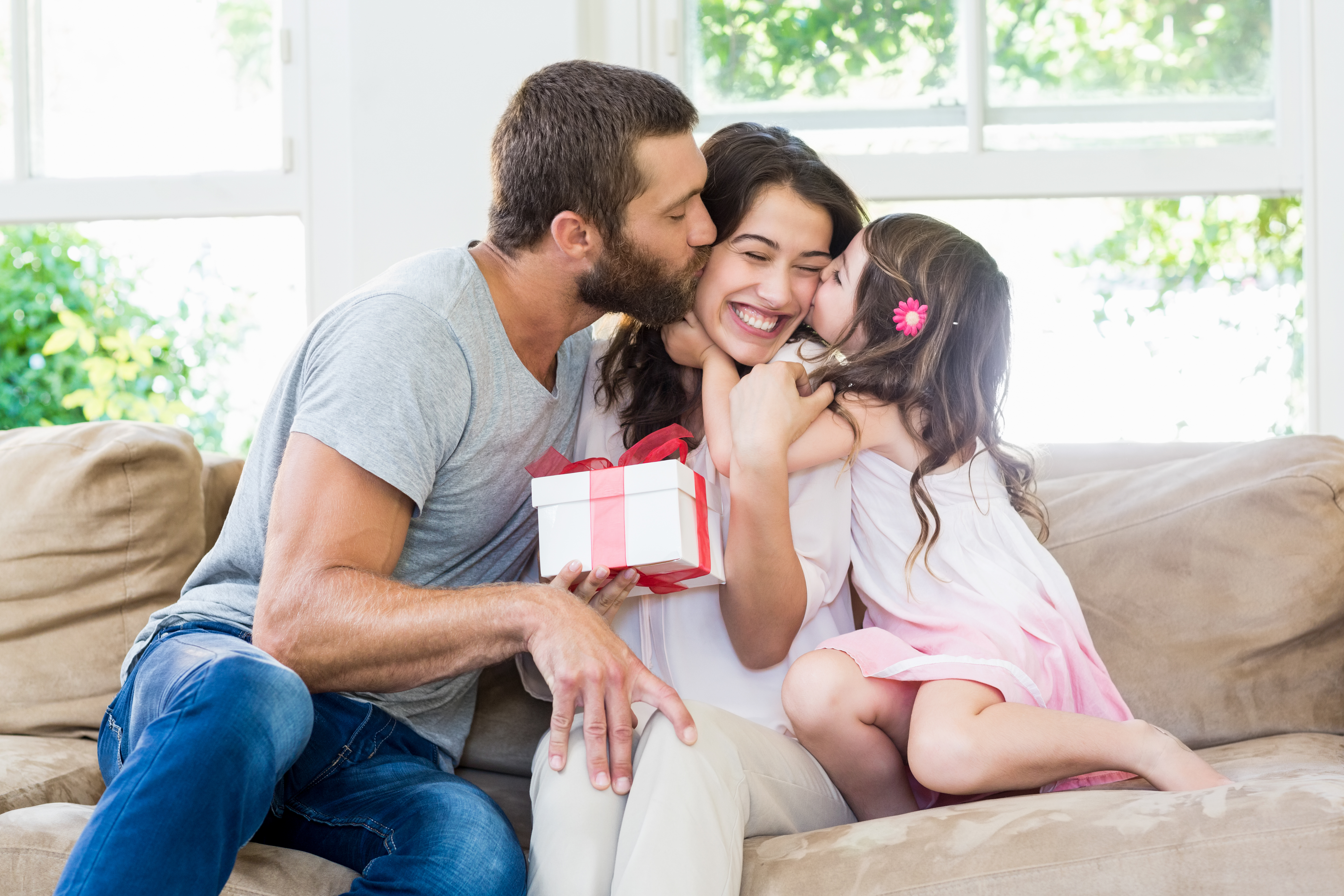 Gifts for Mom's! Looking for unique gifts for that special woman in your life? Check out these great ideas.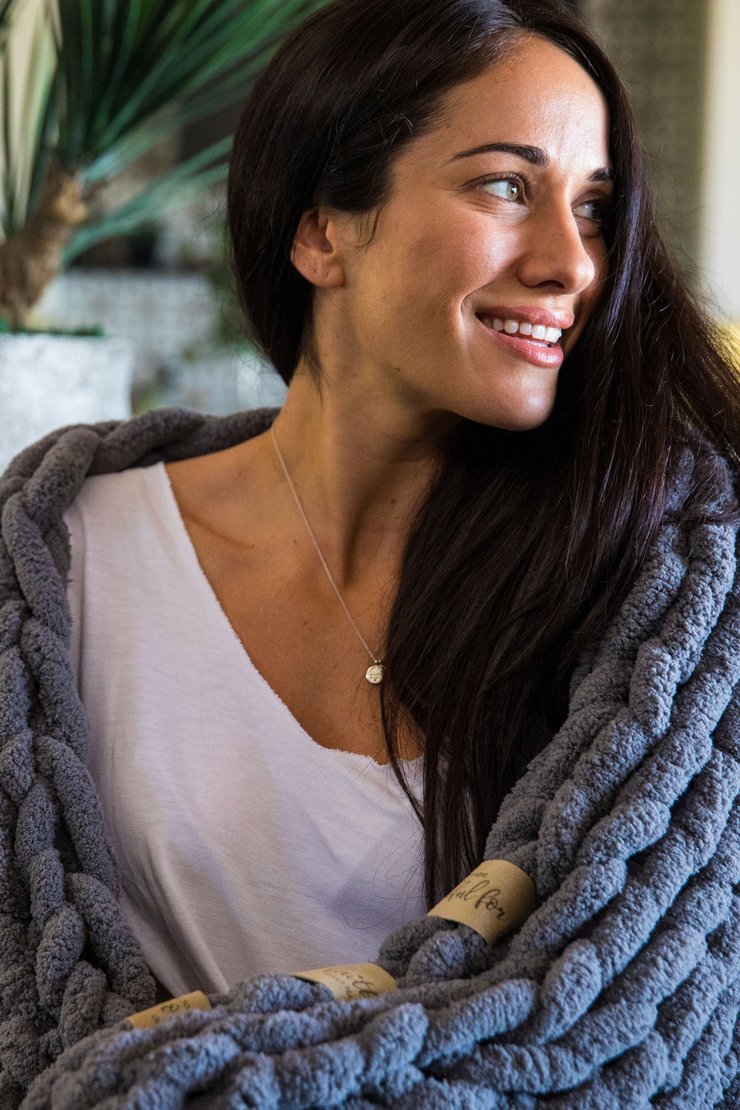 Infinite Love Blanket, Big – Slate
$180; Shop.BigLovie.com
Adults have given this blanket to friends as gifts with a LoveSnap that says "I simply couldn't be more thankful for you" or "Be yourself today, you look gorgeous like that". And of course a BIG LOViE is for kids to enjoy their favorite blanket as they grow up.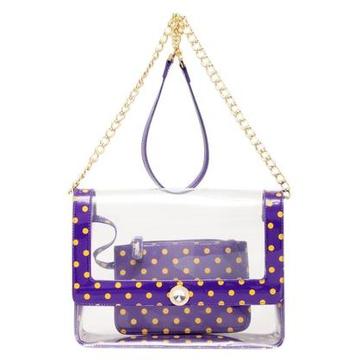 The Game Day Clear Collection from Score!
scoregamedaybag.com
These sporty purses of passion and fashion meet stadium security requirements for NFL, NCAA, and high school stadiums, allow for a much quicker security look, and are available in all major and college team colors.
DEEBOT OZMO 950
$799.99; EcoVacs.com
Provides consumers with powerful full-coverage cleaning, thanks to numerous advanced features including a longer battery life (3 hours!), Max+ Mode for deeper cleaning, SmartNavi 3.0TM with updated virtual boundaries and multi-floor mapping, and OZMO technology for two-in-one mopping and vacuuming. The new vacuum/mop combination features ECOVACS' thinnest design yet, to ensure the 950 can access and clean every floor surface with ease. The model is smart home compatible with Google and Amazon systems.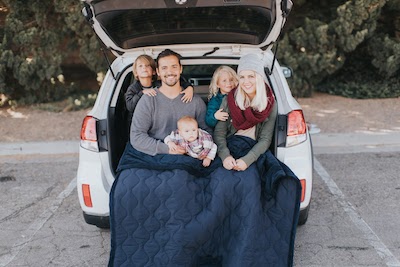 The Cozee Heating Blanket
$249.99; Lifegivingwarmth.com
Luxury or lifesaver? The Cozee battery-powered heating blanket is proving it can be both. As you indulge in the buttery soft microfleece interior, a fully integrated cordless heating system goes to work inside of a space-grade insulated exterior to bring you specialized warmth and comfort.
Women's Beach Crew Sweatshirt
$70; HappinessIsInc.com
Saltwater, freshwater, it doesn't matter which. Your happiest place is where the surf meets the sand and where water meets land. The Beach sweatshirts or t-shirts celebrate everything there is to love about it: waves lapping against the shore, sunny, summer days, and sand between your toes. Designed to play in, laze in, or as a cover-up, it's the only piece you'll need for those sun-soaked beach days.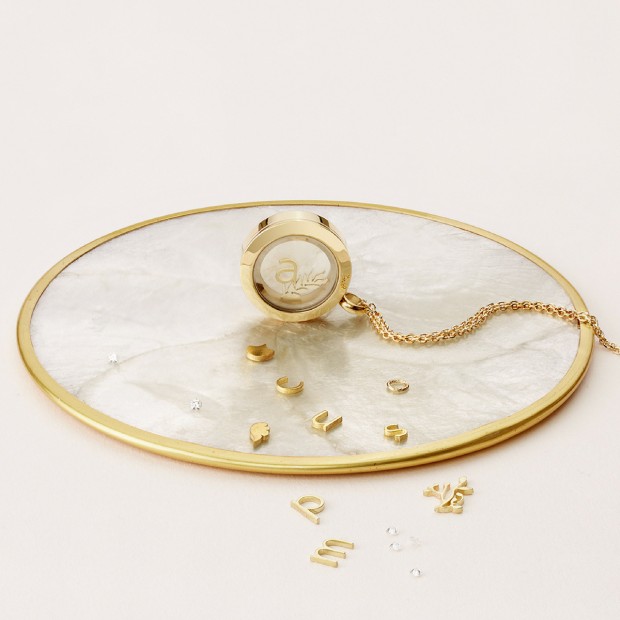 Amulet
$99; Ilado-Store.com
This gold-plated necklace is inspired by the meaningful beauty and magic of the traditional Thai amulet. It is worn over the heart, like a window to your soul. Place your precious charms inside to express who you are and to inspire you every day.
Kapa Nui Nails Starter Kit
$30; Kapanuinails.com
Kapa Nui Nail Colors are designed as a 3-step, 2 formula system. When used together, Kapa Nui Nail Color and Base & Top Coat Sealer delivers long-wearing, chip resistant beautiful nails. Includes starter size bottle of your favorite color, base and top coat, remover, manicure sticks and remover pads.
Zodiac Constellation Necklace by Outdoor Metalworks
$28; TheGrommet.com
A constellation necklace is a sophisticated and subtle twist on personalized jewelry. The constellation representing a zodiac sign is laser cut into a gold-plated stainless steel pendant. Each necklace comes ready to give in wooden packaging and each one helps fund conservation efforts through contributions to The Trust For Public Land.
Deep Moisture Fix Hydrating Water Cream
$35; CareSkinCare.com
This gel cream moisturizer has an incredibly soothing texture and the multiple weights of hyaluronic acid absorb deeply to provide multi-level hydration and support skin elasticity. Designed for use as a daily moisturizer, it can be applied under or over makeup. This gel cream also can be used as a quick rehydrating, leave in mask.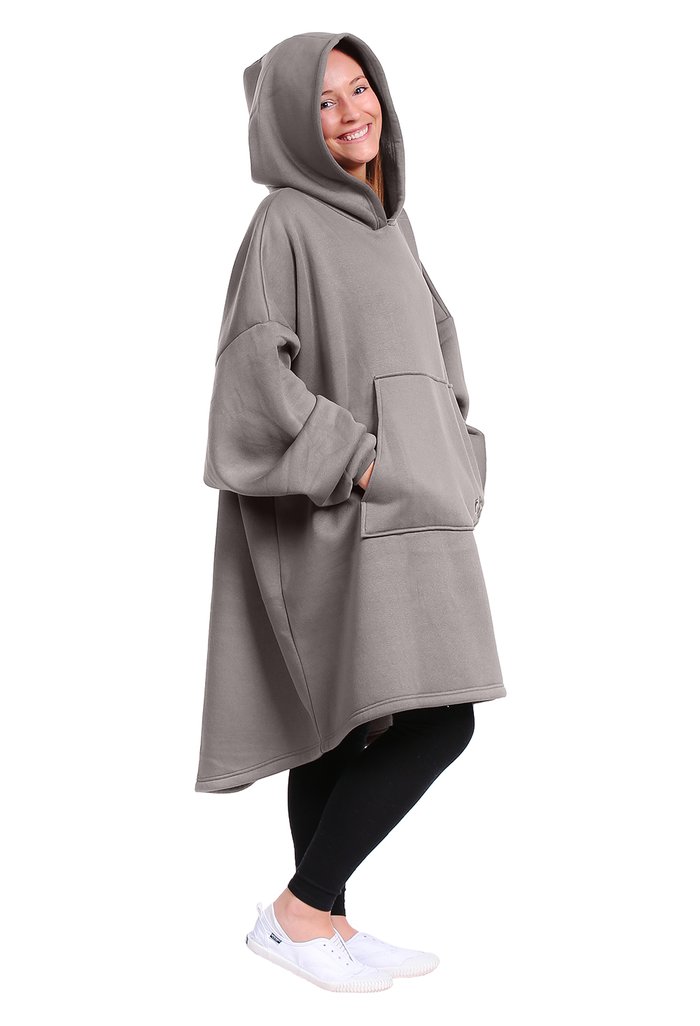 The Comfy Hoodie
$44.99; TheComfy.com
The Comfy Hoodie has all you love from the original Comfy oversized blanket/sweatshirt with the ultimate sweatshirt material of your favorite hoodie. Cozy warmth all year long. One size fits all.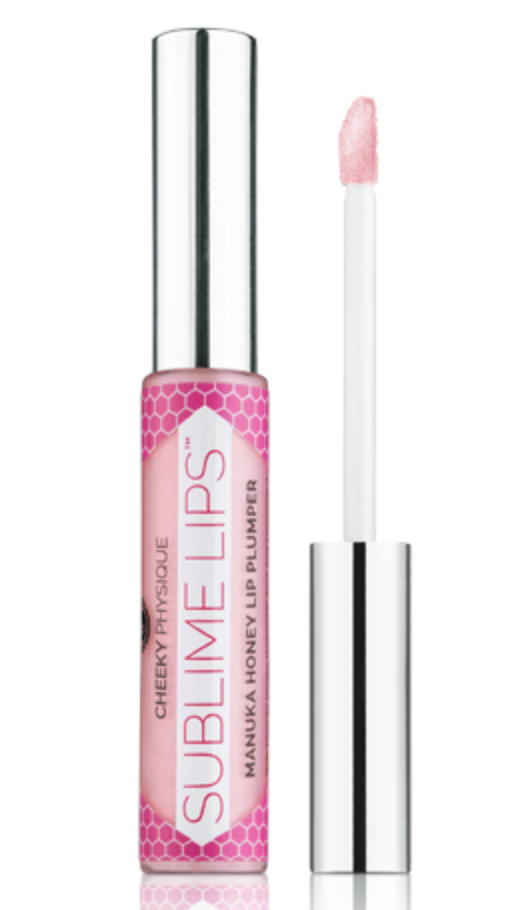 Cheeky Physique's Sublime Lips -Manuka Honey Lip Plumper
$25; CheekyPhysique.com
Take a natural pout to the next level with its luscious blend of Manuka Honey and advanced lip plumping ingredients. Cheeky Physique's hydrating lip treatment nourishes lips while offering instant and longterm volume enhancement. Use Sublime Lips alone for a natural, kissable look or combine with any favored lip color.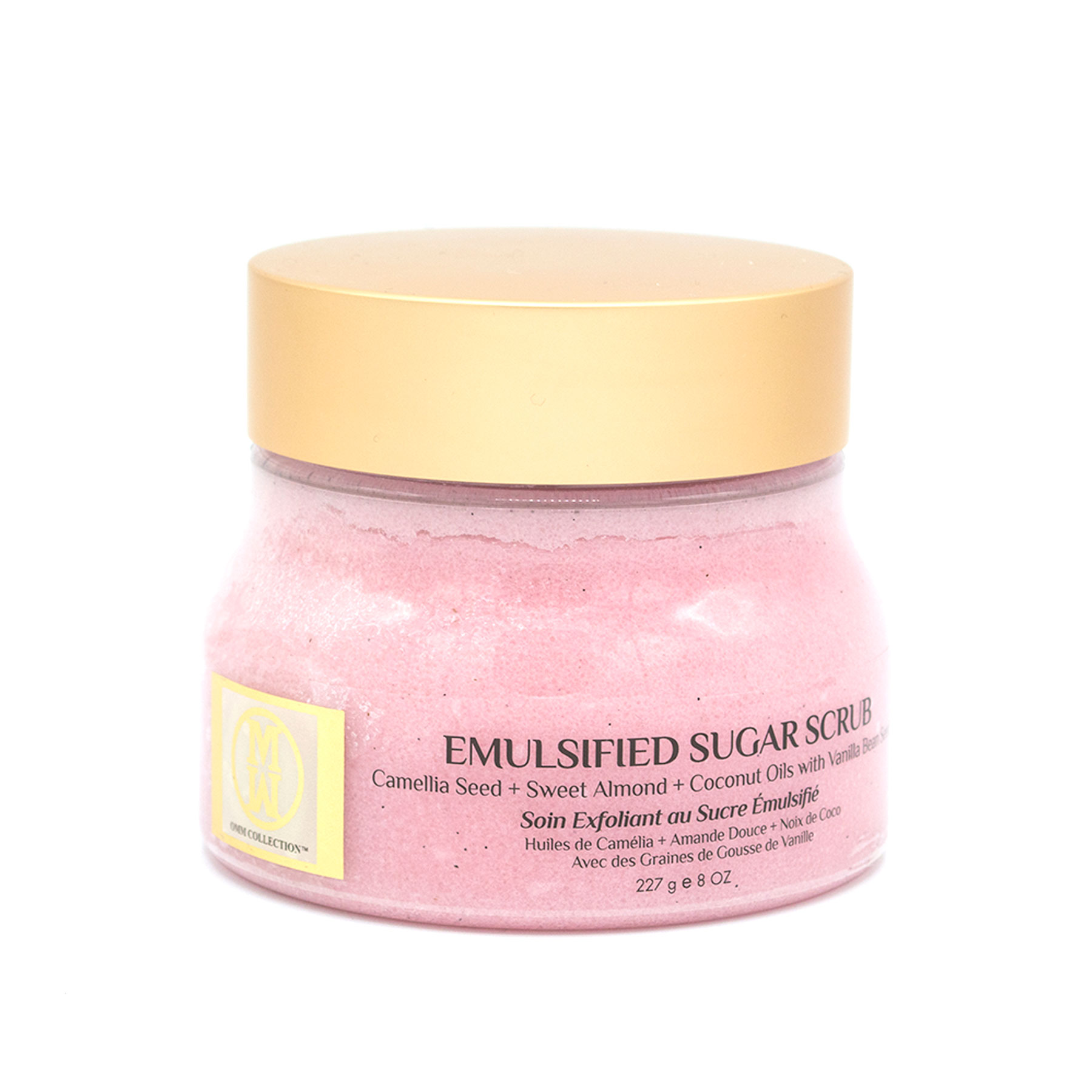 Emulsified Sugar Scrub
$29.75; OMMcollection.com
A hydrating and revitalizing exfoliating sugar scrub featuring 100% pure natural oils and emulsified sugar crystals. Camellia sinensis seed oil stimulates skin regeneration, boosts skin cells revitalization, and acts as anti-aging. Sweet almond oil helps to brighten and tone the skin while leaving behind an unforgettable natural scent and glow.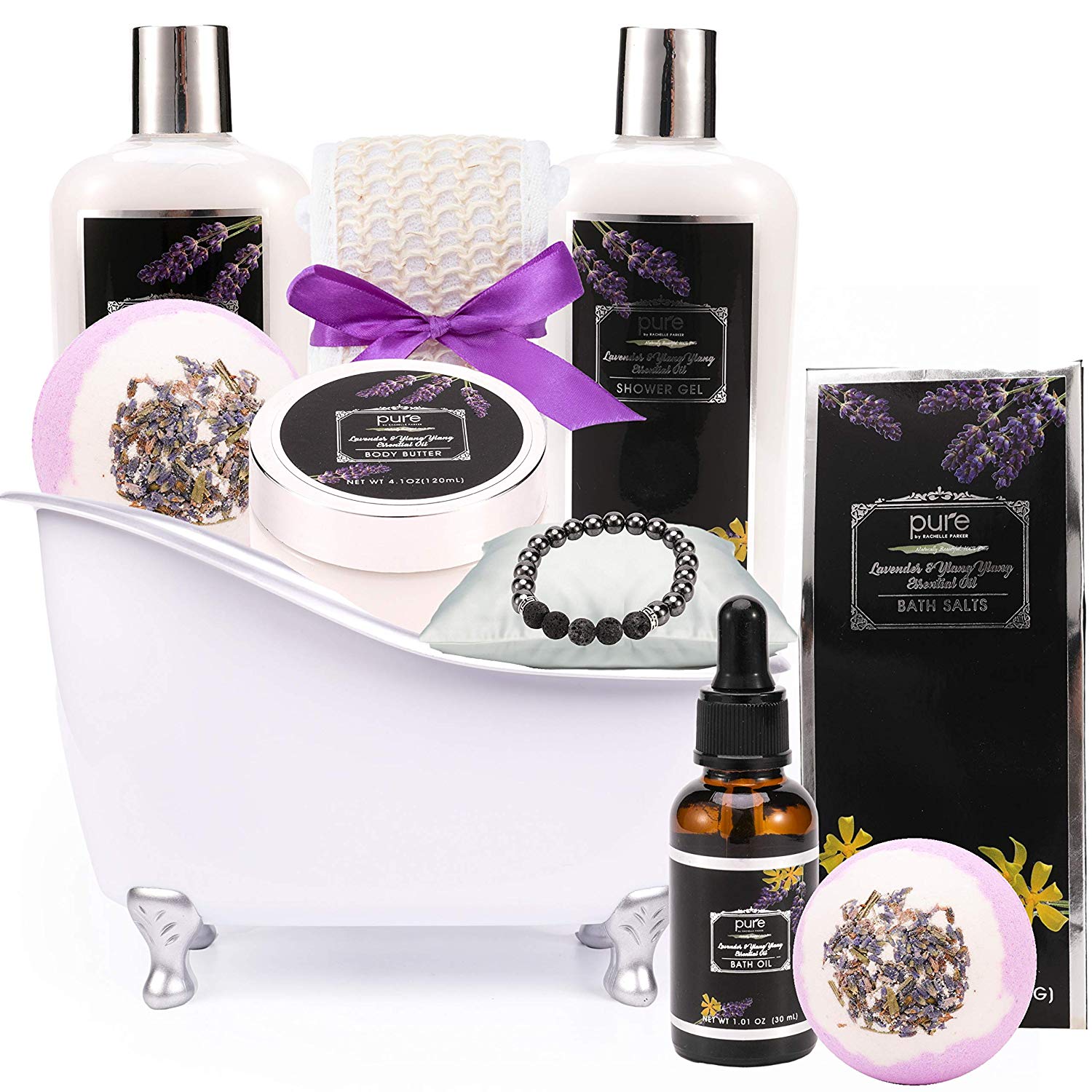 Ylang Ylang Lavender Gift Basket
$49.99; PureParker.com
Indulge your senses with a luxurious at-home spa treatment. Wrapped in an Ornamental Bath Tub that will add an extra touch to your bath room long after the products are finished. Contains a Shower Gel (265ml), Bubble Bath (265ml), 2 XL Bath Bombs, Bath Salts (3.5oz), Bath Butter (4.1oz), Bath Oil (30ml) Bath Belt, Bath Slippers (one size), and Lava Stone Aromatherapy Bracelet.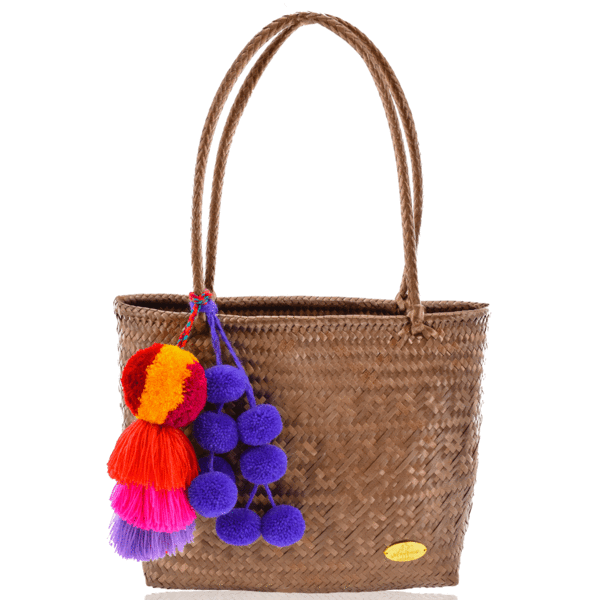 Carnaval Bag in Copper
$95; JosephineAlexander.com
Perfect as beach bags or every day hand bags, these lightweight one of a kind bags are woven out of synthetic palm, usually used to make thatch roofing. Colorful and playful, they are 100% waterproof and fade proof, making them your go to bag.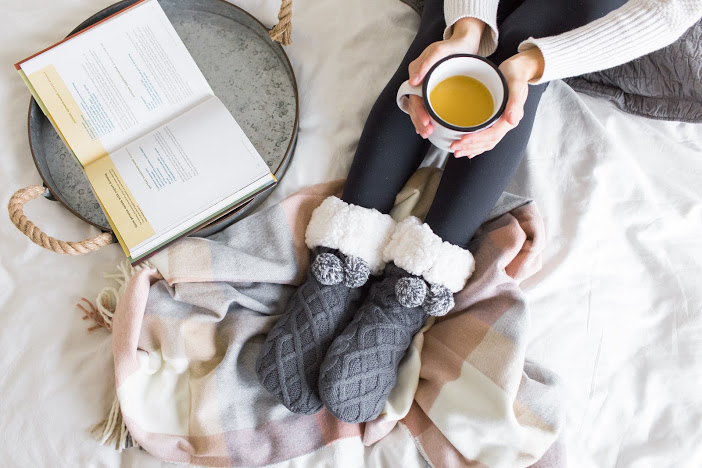 Pudus Slipper Socks
$24.99-29.99; ilovemypudus.com
Pack these slippers for your next vacation and keep your feet comfortable and warm while in the hotel. Featuring extra-fluffy sherpa lining and non-slip grippers, this collection wraps your feet in warmth so you can lounge in comfort and style.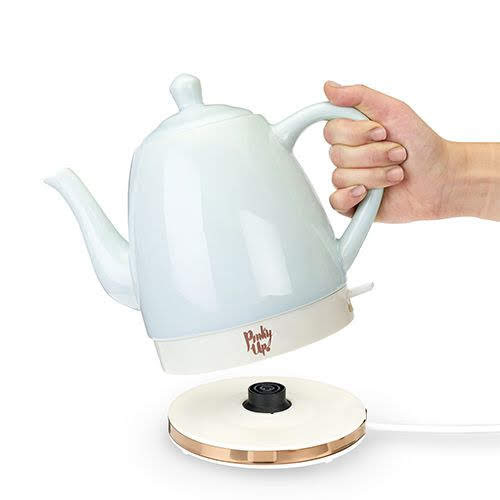 Noelle Ceramic Electric Kettle
$59.99; TrueBrands.com
Fashion meets function with this stylish tea kettle by Pinky Up. This kettle features glossy mint ceramic glazing and a trendy rose gold metallic base. Includes 1.5L capacity with easy on/off switch. Boiling water has never been this chic.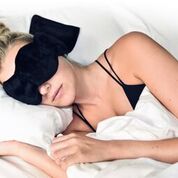 NodPod Weighted Sleep Mask
$32; NodPod.com
Nodpods elongated, strap and velcro-free design, can lay freely over your eyes or secured with its pull-through slit. Microbeads mold to the contours of your face for a total light-blocking experience. Jersey cotton cool side, microfleece warm side. Stays soft and flexible out of the freezer. Four equally weighted pods filed with scent-free, machine washable microbeads with hollow ends for head resting comfort.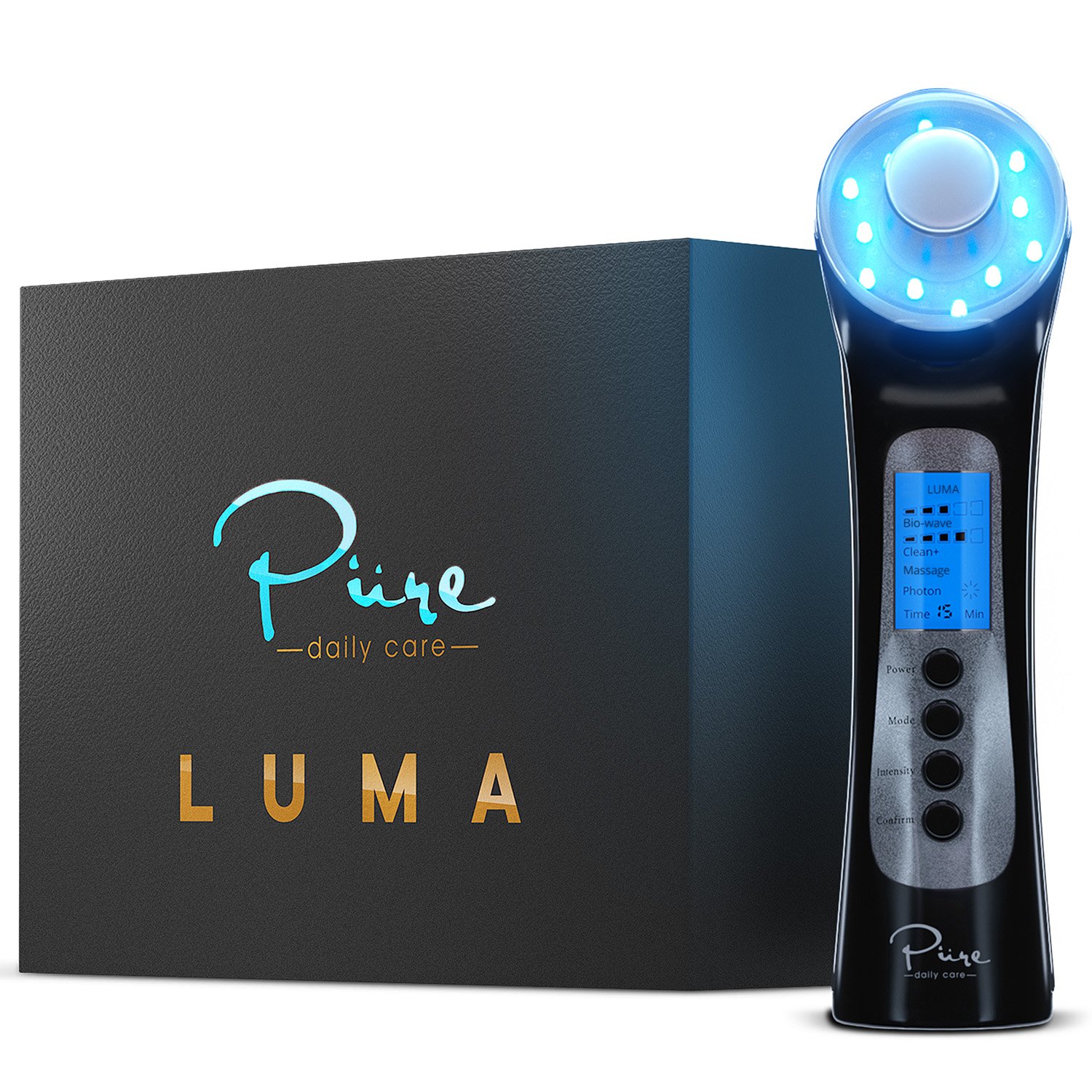 Luma Skin Therapy Wand
$69.99; PureDailyCare.com
Prevents the appearance of aging signs and can help reduce existing ones within just 2-3 months of treatment. This magical wand harnesses four powerful yet completely natural technologies to give you an all in one skincare tool that was once only offered at professional skin care clinics and spas. You can use each mode individually or combine them for tailored therapies including anti-aging, skin firming, acne treating and more, depending on your skin care goals.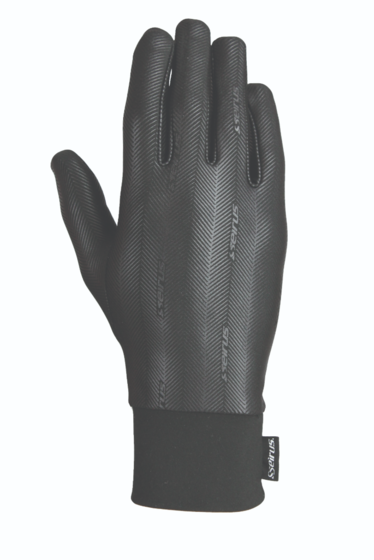 HeatWave SoundTouch Glove Liners
$24.99; Seirus.com
Upgrade warmth to any glove and keep you from ever having exposed hands again. Made with Seirus' innovative HeatWave dual stage kinetic and reflective heating system lining, this stand alone form-fitting glove liner lets you increase the heat of any glove.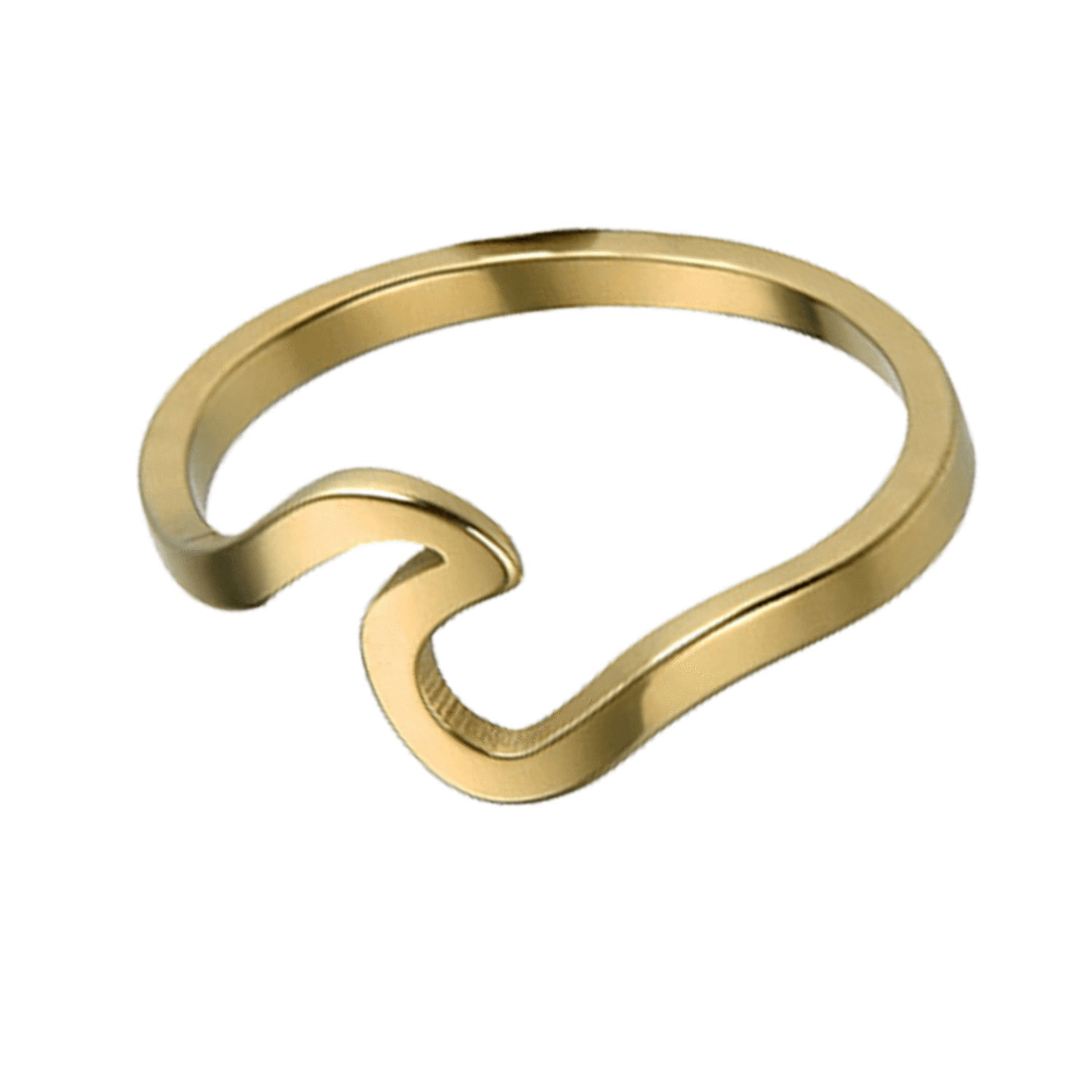 Gold Wave Ring
$19.99; OceanandCompany.com
Showcases the pristine and constant lines of the ocean's surf. The waves of the ring serve as a continual reminder of the oceans' eternal beauty and the surf's everlasting rhythm. If you are an environmentalist or simply looking for an ornate, stylish piece, Ocean and Company's wave ring is the token for you.
Transform by Urban Originals
$98; UOBags.com
This bag radiates a sense of style and ease. An internal press stud feature allows the bag to compress from a classic, spacious tote shape to a smaller handbag style. This structured tote can also be carried as a traditional shoulder bag thanks to the removable shoulder strap.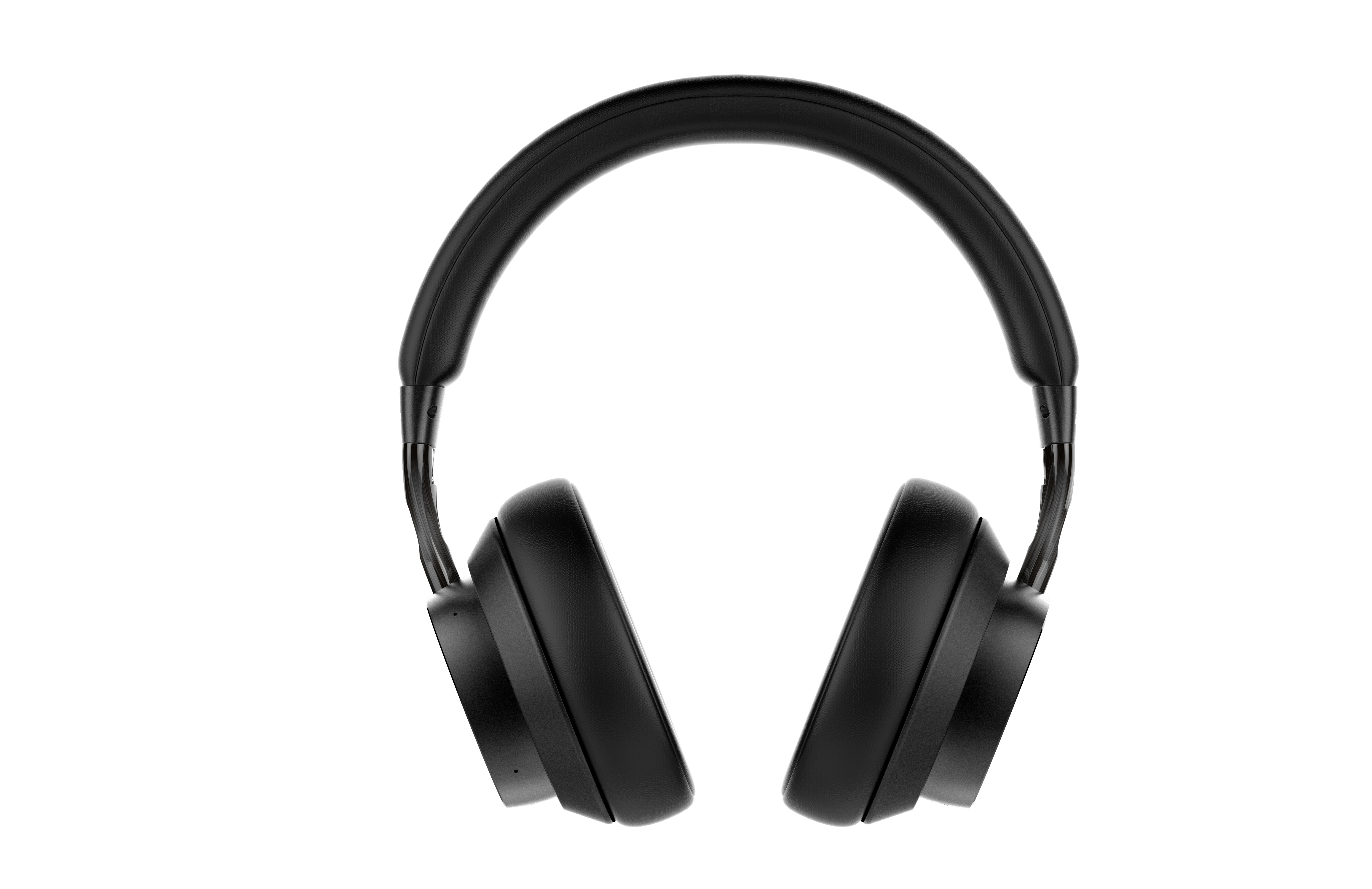 Mixcder E10 Active Noise Cancelling Wireless Headphones
$89.99; Mixcder.com
Featuring an ergonomic design with comfortable soft ear pads and a lightweight hard carrying case. Ideal for frequent travelers, the airplane adapter allows users to immerse themselves in music without the distraction of an airplane's engine or other ambient noise. In addition, the buttons are bigger to allow larger hands to control volume, change music, and take phone calls. The E10 is light-weight, weighing only around 10 ounces, making it the go-to headphones to take everywhere, with foldable rotating ear cups for easy packing in the included durable case.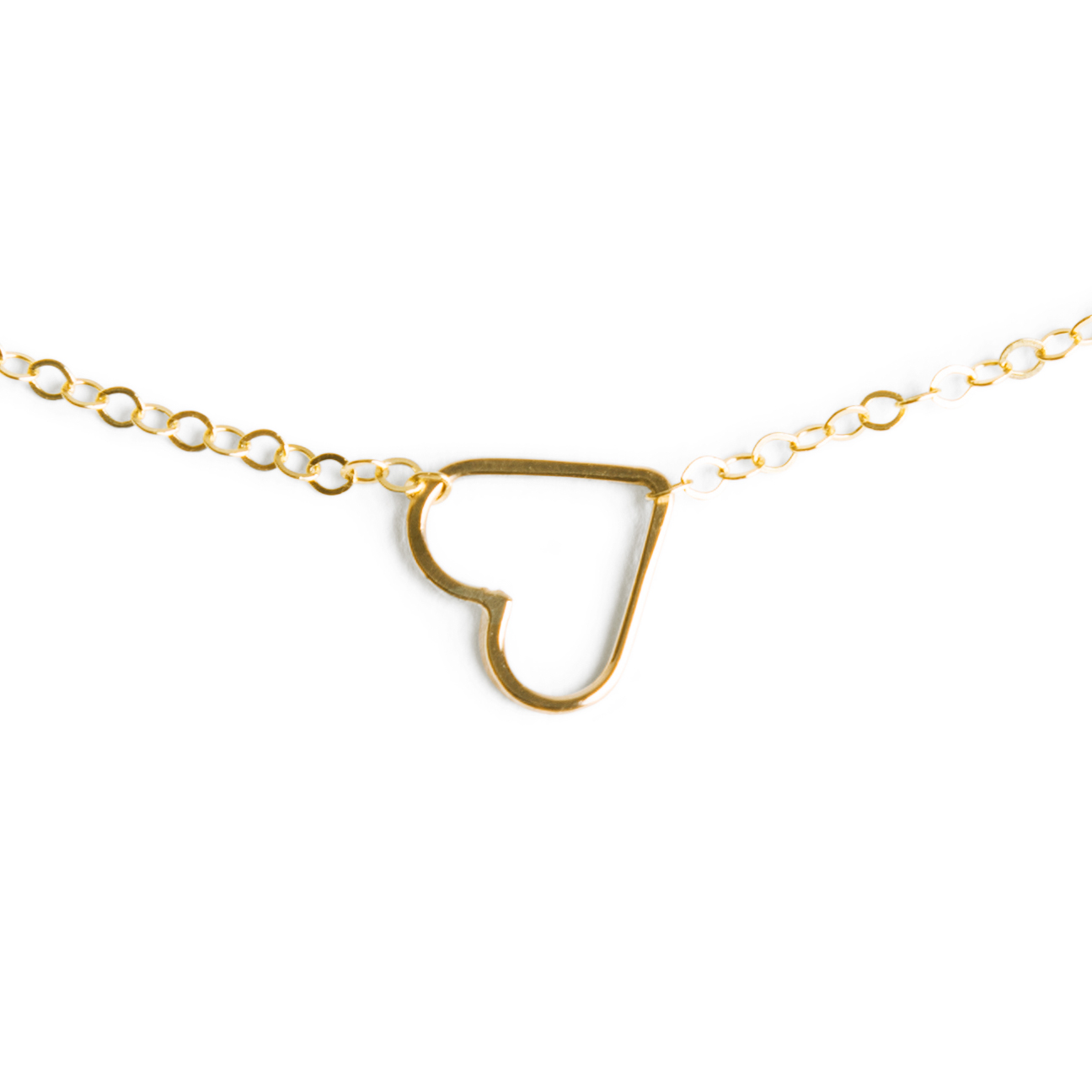 Collective Hearts Gold Sweetheart Necklace
$69; CollectiveHearts.co
Handcrafted in Northern California this delicate and modern necklace is 14k gold-filled and features a 15"-17" adjustable cable chain and a Heart charm which can be worn two ways, upright and sideways. Enclosed with your purchase, you'll find a 100% recycled paper heart, embedded with wildflower seed which can either be gifted or planted. Every purchase contributes to the Jacmel Children's Center in Haiti, built by founder Lisa Rueff.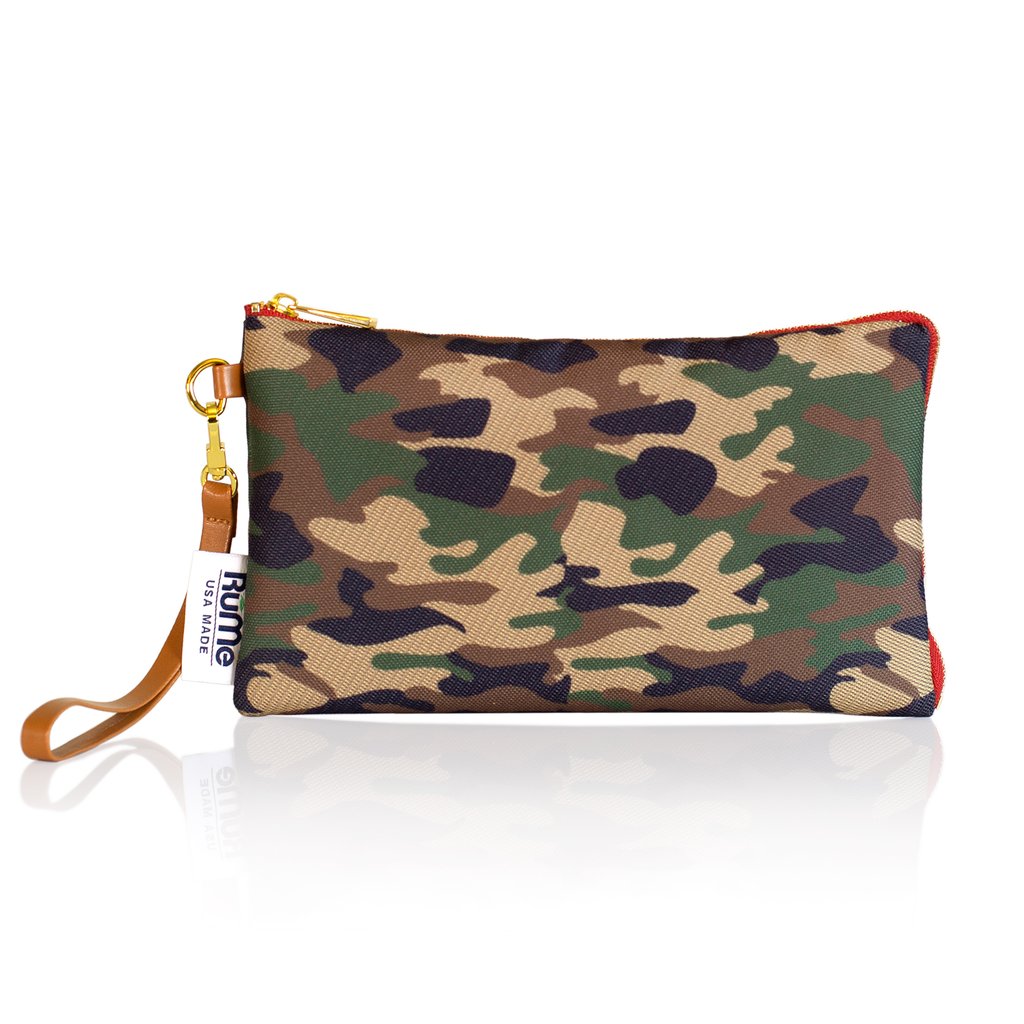 Limited Edition Phone Clutch Glamo Camo
$22.95; MyRume.com
A great all-around style, an everyday bag to wear with jeans and tees. Accented with a red zipper and gold metal, this classic camouflage is sure to be your favorite new accessory. It's loaded with inner pockets perfect for your essentials —credit cards, cash, and lipstick. A neoprene inner pouch keeps your phone safely protected. There's even a spot for receipts to keep them tidy, organized, and out of the clutter that accumulates in your purse. A vegan leather wristlet strap keeps your hands free throughout your busy day.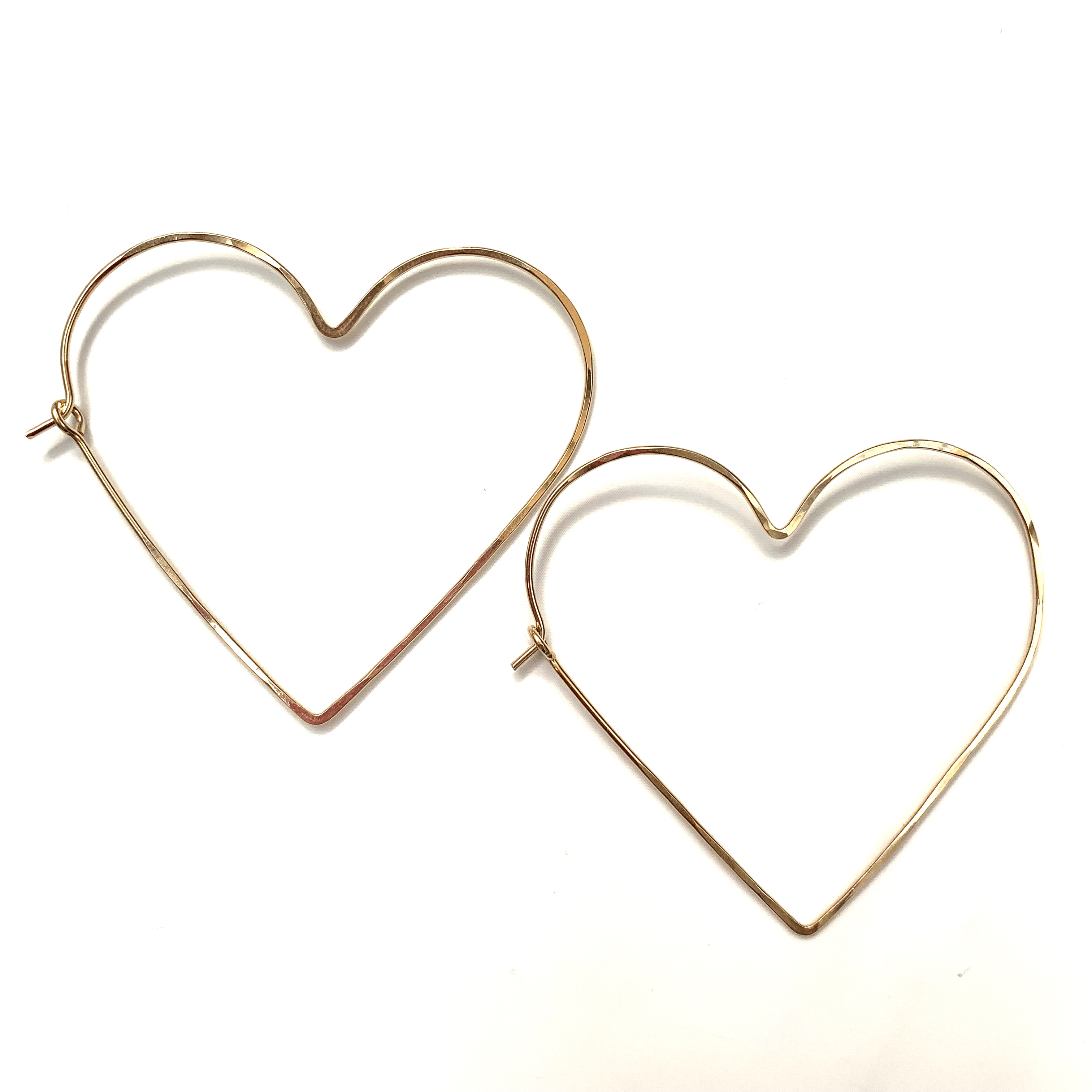 Collective Hearts Gold Heart Hoops
$79; CollectiveHearts.com
Handcrafted in Northern California these lightweight hoops are hand-hammered and easy to wear. Enclosed with your purchase, you'll find a 100% recycled paper heart, embedded with wildflower seeds which can either be gifted or planted. Every purchase contributes to the Jacmel Children's Center in Haiti, built by founder Lisa Rueff.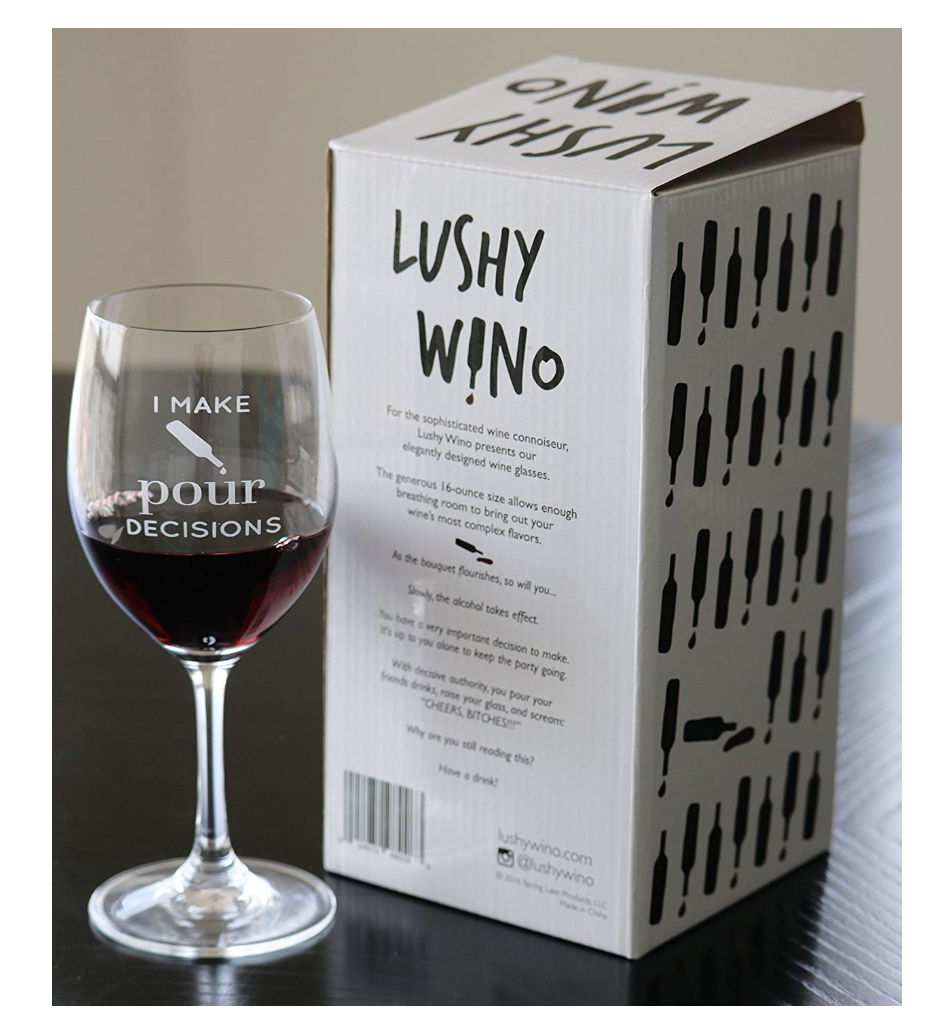 Lushy Wino Wine Glasses
$12.95-$15.95; Amazon.com
Lushy Wino believes that drinking wine should be fun and offers stemless and stemmed glasses with sayings such as "Sip Me Baby One More Time," "When I Sip You Sip We Sip," and "W.I.N.O.S. Women In Need Of Sanity," amongst others. Perfect for the wine lovers in our lives.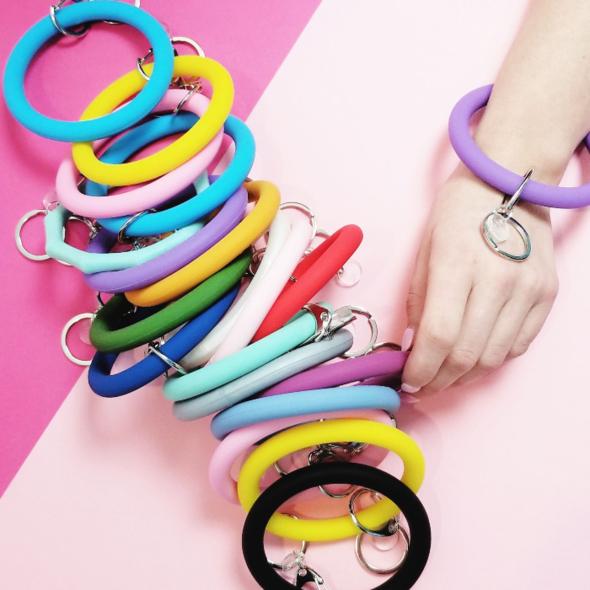 Bangle & Babe Keyring
Under $20; BangleAndBabe.com
Never lose your keys in your bag, backpack or purse ever again. This bracelet key ring is designed to easily slip onto your wrist, while still being flexible enough to fit in your pocket or purse. The bangle is designed to hold its shape when in use and can easily be manipulated to fit in small spaces. Made of food-grade silicone, the durable nonporous material is easily wiped clean or sanitized.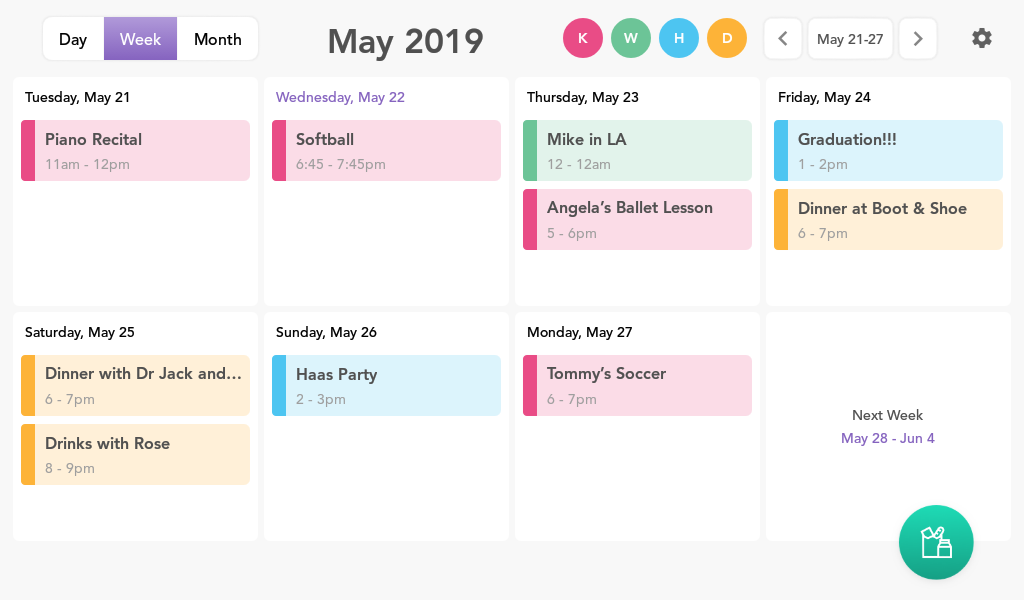 Skylight Calendar
$159; SkylightCal.com
A perfect gift for mom to help keep her busy family organized and on time. Features include a 10 inch color touch screen, events color-coded by family member, easy set-up and syncing using a personalized Skylight email address, and the ability to make event changes individually or sync entire calendars. Syncs with Google, Outlook and soon iCal.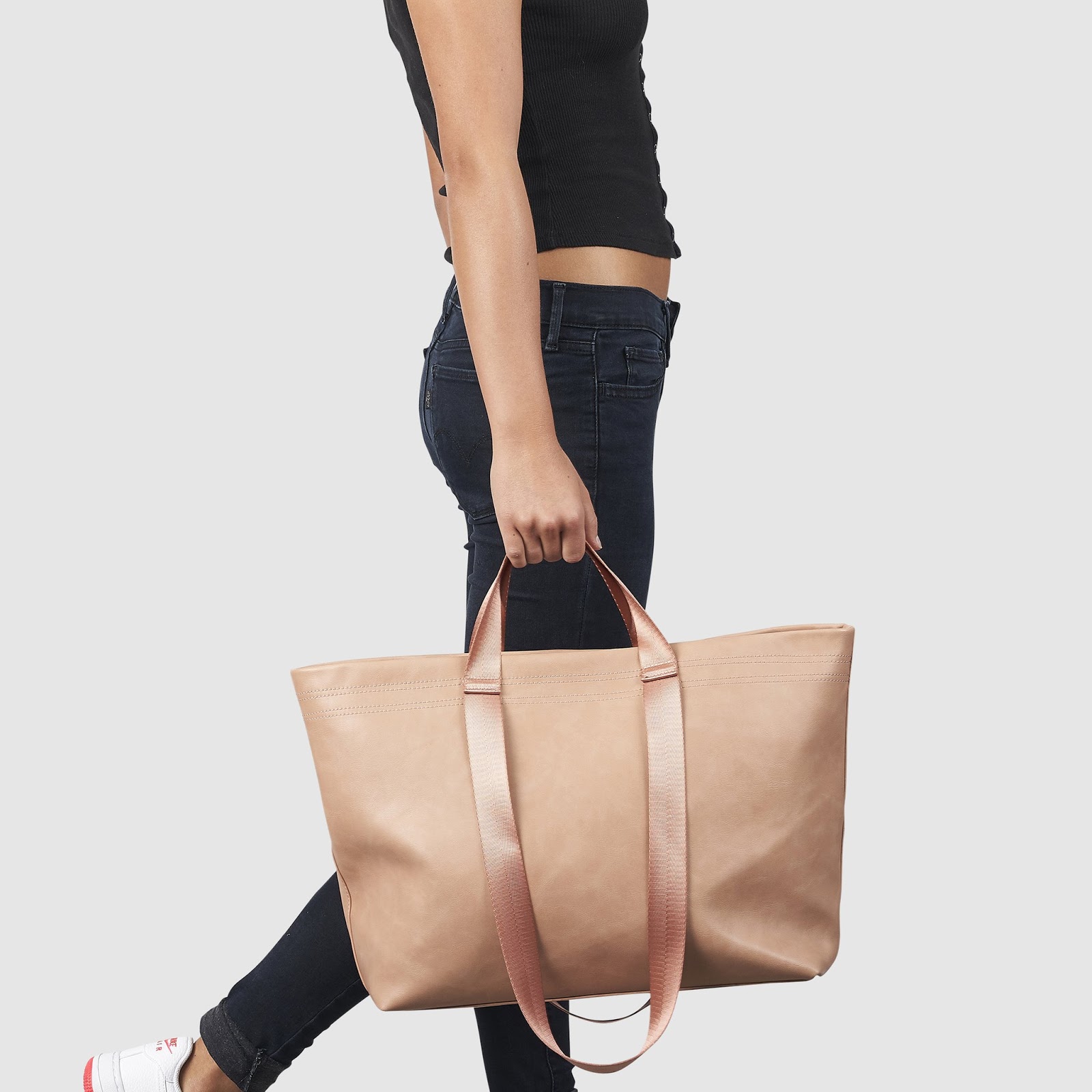 Mad for You Tote
$88; UOBags.com
This soft but sturdy vegan bag features a main zip enclosure, an internal zip pocket and two slip pockets and two different handle sizes to switch from hand to shoulder with ease. Available in nude, snake and leopard.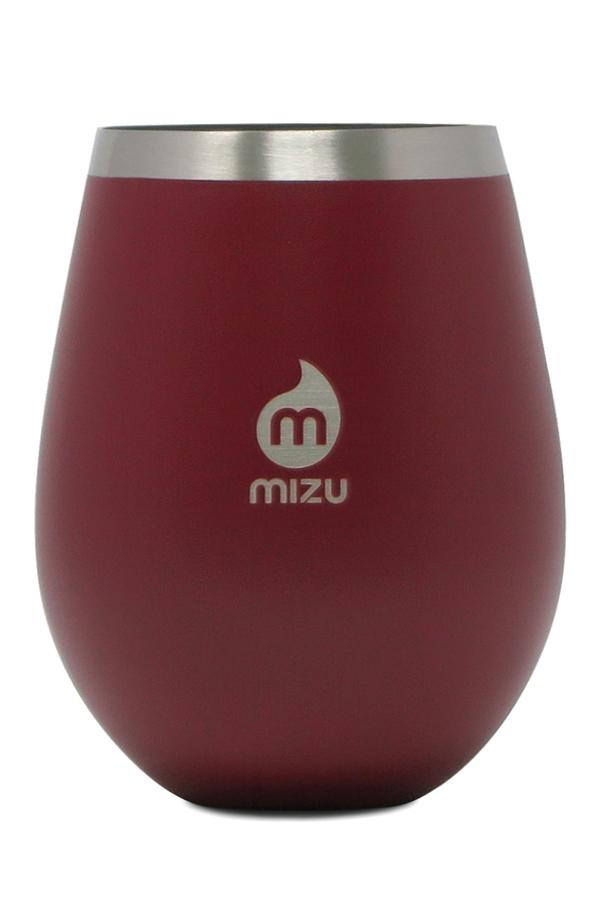 Mizu Wine Cups
$16.95; MizuLife.com
Never drink wine out of a plastic cup again. This stainless steel wine cup offers wine-lovers a sleek, hard working wine cup for everything from camping trips to backyard parties.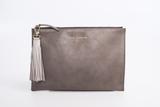 SOUL CARRIER Connection Clutch
$136; SoulCarrier.com
Works either as a chic clutch to take to dinner or as a stylist solution to keep you organized. Great for makeup and smaller accessories that often get lost inside a larger purse. The simplicity of this clutch is a reminder to stay connected to your soul - one of the greatest things you can do on your journey.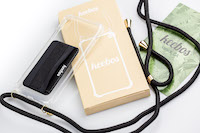 Keebos iPhone Necklace Case
$35; Keebos.com
Keeps your hands free while enjoying time with family and friends, skiing, hiking, shopping, fishing, and going out for a fun weekend night. It's great for instances when you don't have pockets or a purse. Keebos also make a very practical accessory for new (or expecting) mothers who need to keep their hands free, but their phone close.
Tungurahua Polka Dot Everywhere Blanket
$149.99; Ecuadane.com
With its vibrant colors, generous size, and soft texture, this blanket is meant to be used anywhere and everywhere, whether cuddling with your loved one on a winter night while watching your favorite movie, enjoying a picnic outside under the warm sun, or seeking out new adventure while hiking through a deep forest.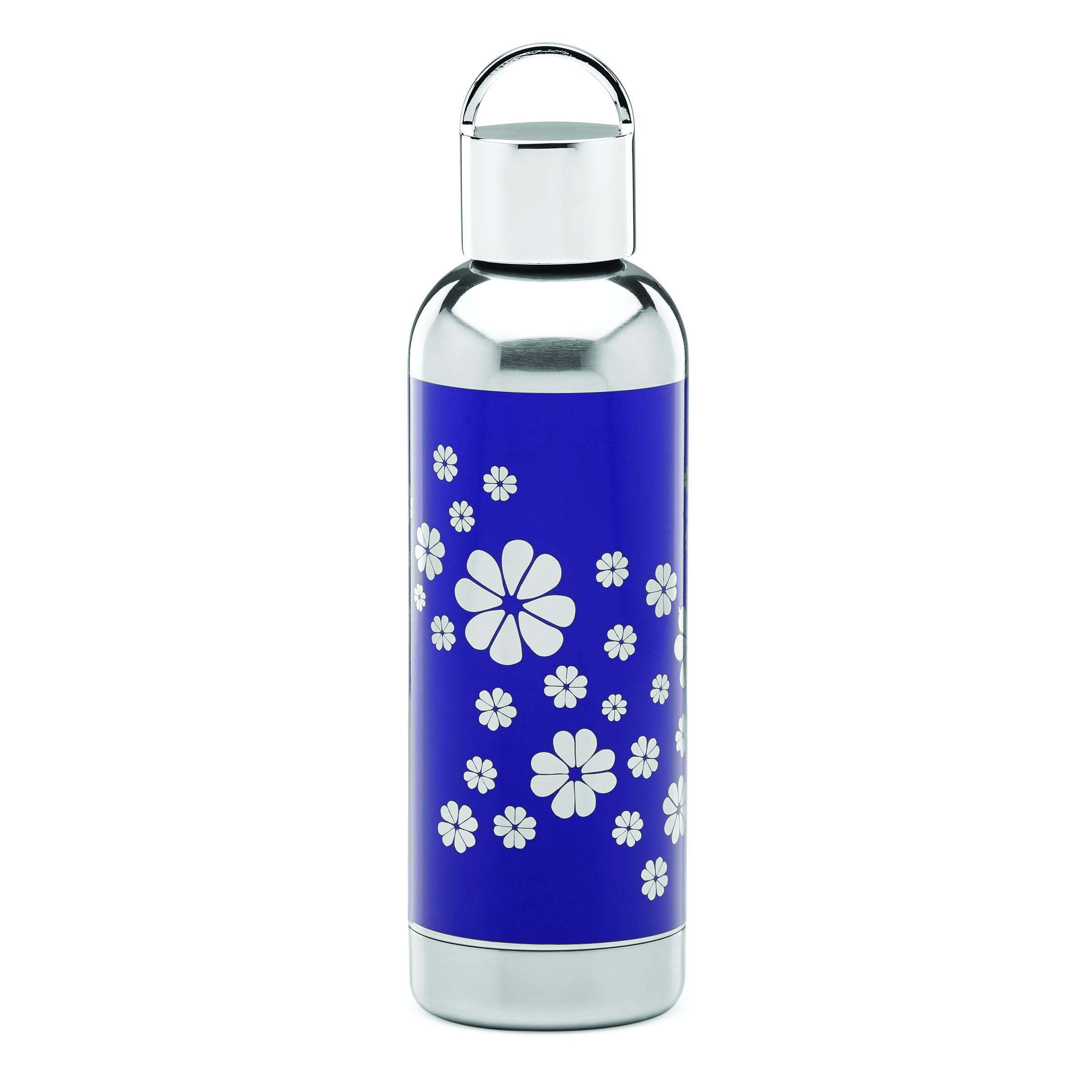 kate spade new york Nolita Blue Floral Hydration Bottle
$30; Lenox.com
With its bright colors, spade details and floral spade prints, this bottle delivers a healthy dose of classic kate spade new york charm, whether it's to stay or to-go. Crafted from durable 18/10 stainless steel and is hand wash only.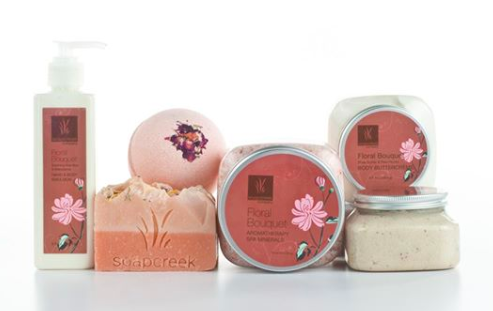 The Soap Creek Company Collection
$5.99 and up; SoapCreek.com
This line helps Americans re-create the way they care for themselves every day, through high quality ingredients, transparency, and pure handmade goodness. As a certified organic company they are dedicated to making the world better, one bar at a time. Products include Heel Butter, Butter Bombs, Artisan Soaps, Lip Mend, Body Buttercreme, and Cane Sugar Whip.

Revlon Salon One-Step Hair Dryer and Volumizer
$59.99; Target.com
Delivers gorgeous volume and brilliant shine in just one step. The unique oval brush design quickly creates frizz -free volume at the root and beautifully full-bodied curls the ends with a single pass, so you can have salon results at home.

eos Flavor Lab Watermelon Frosé Stick and Sphere Lip Balm
$4.99; Target.com
Blends juicy, fresh off the vine watermelon with the cool rush of icy, happy hour frosé and a dash of kaffir lime zest. It's like a watermelon frosé (minus the brain-freeze).
Updated: December 2019