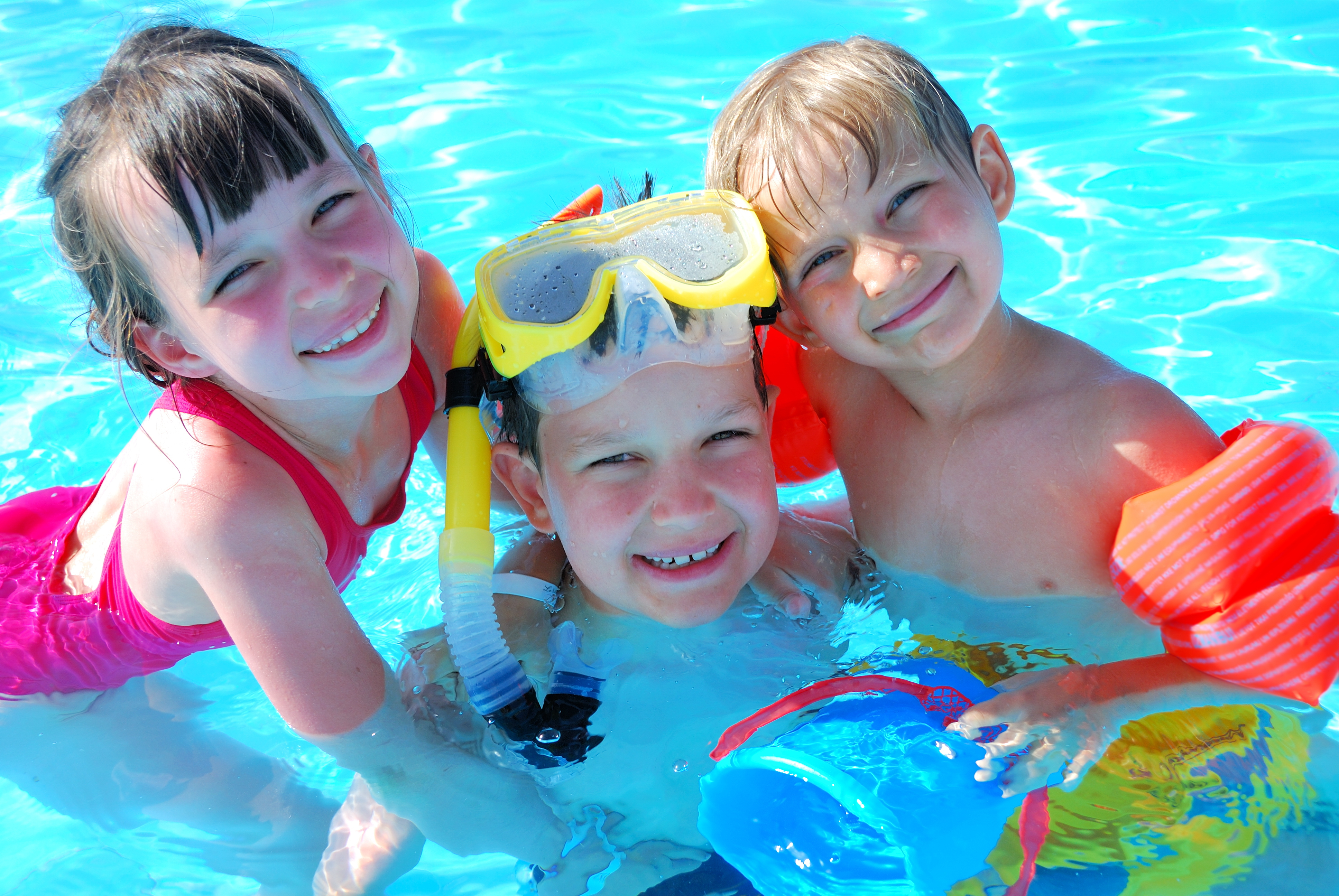 Beach and Pool Toys! Headed to the beach or pool this summer? Check out these cool new toys that every kid will love!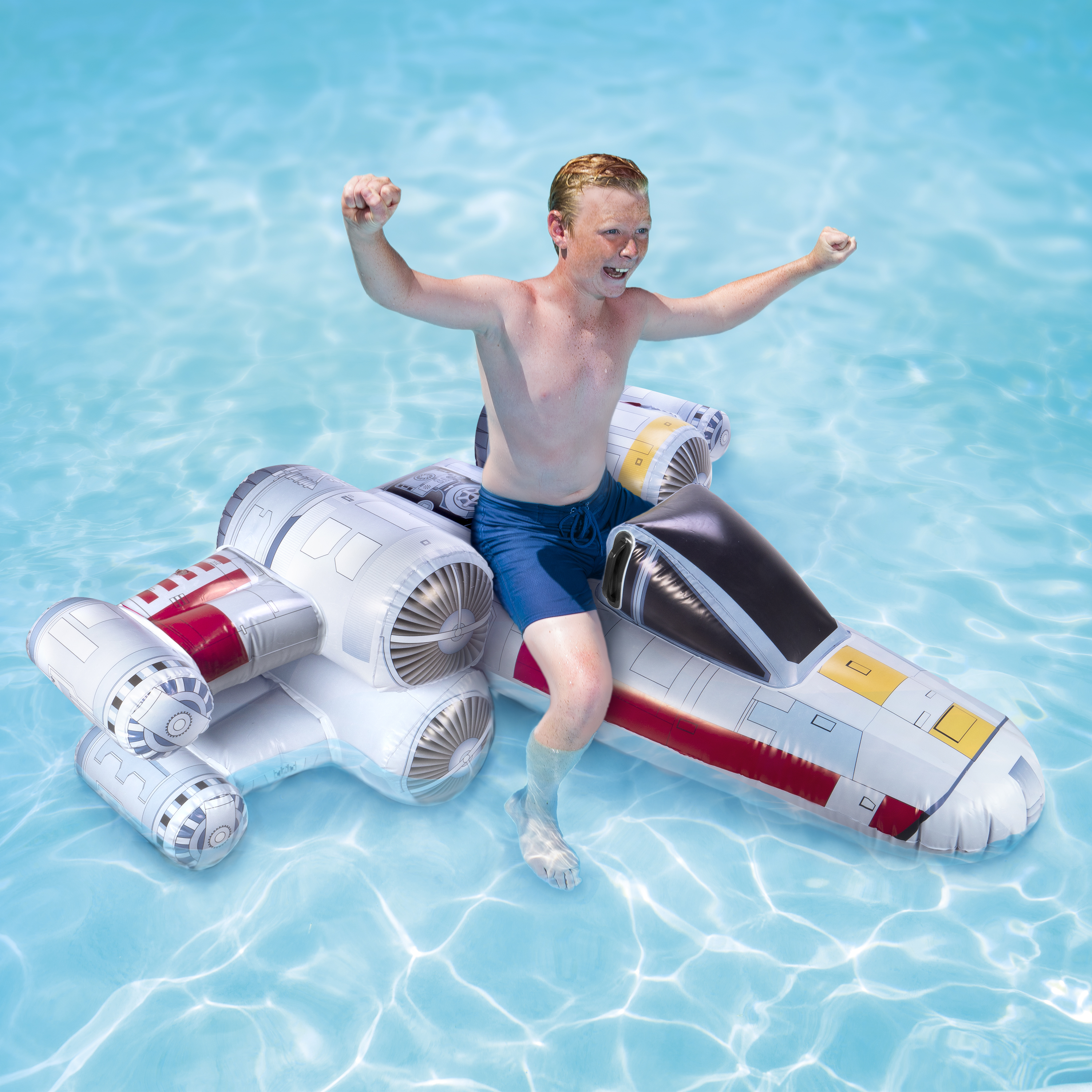 Star Wars X-Wing Fighter Inflatable Ride-On
$49.99; 5+
Amazon.com
Kids will have a blast cruising through the water like the Rebel Alliance on this durable pool floaty. Great for pool parties, vacations, and everyday pool fun for Star Wars fans of every age.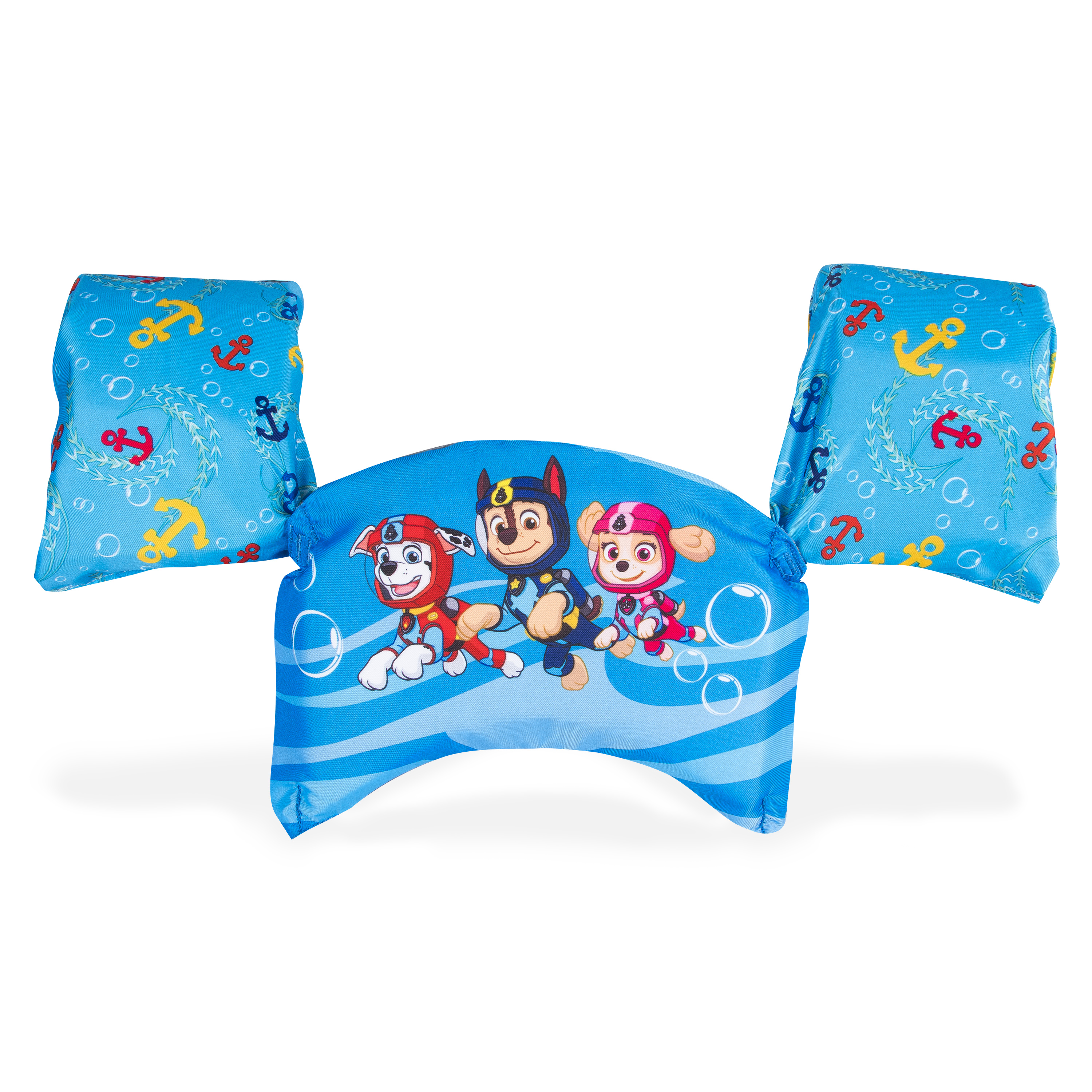 PAW Patrol Swim Trainer Life Jacket
$19-$25; Fits most children weighing 30-50 pounds
Target.com
U.S. Coast Guard-approved personal flotation device for kids. Permanent flotation in the arms and chest provide greater mobility and the out-of-reach adjustable back buckles are convenient for parents and more secure for kids. The life jackets feature soft fabric for a comfortable fit.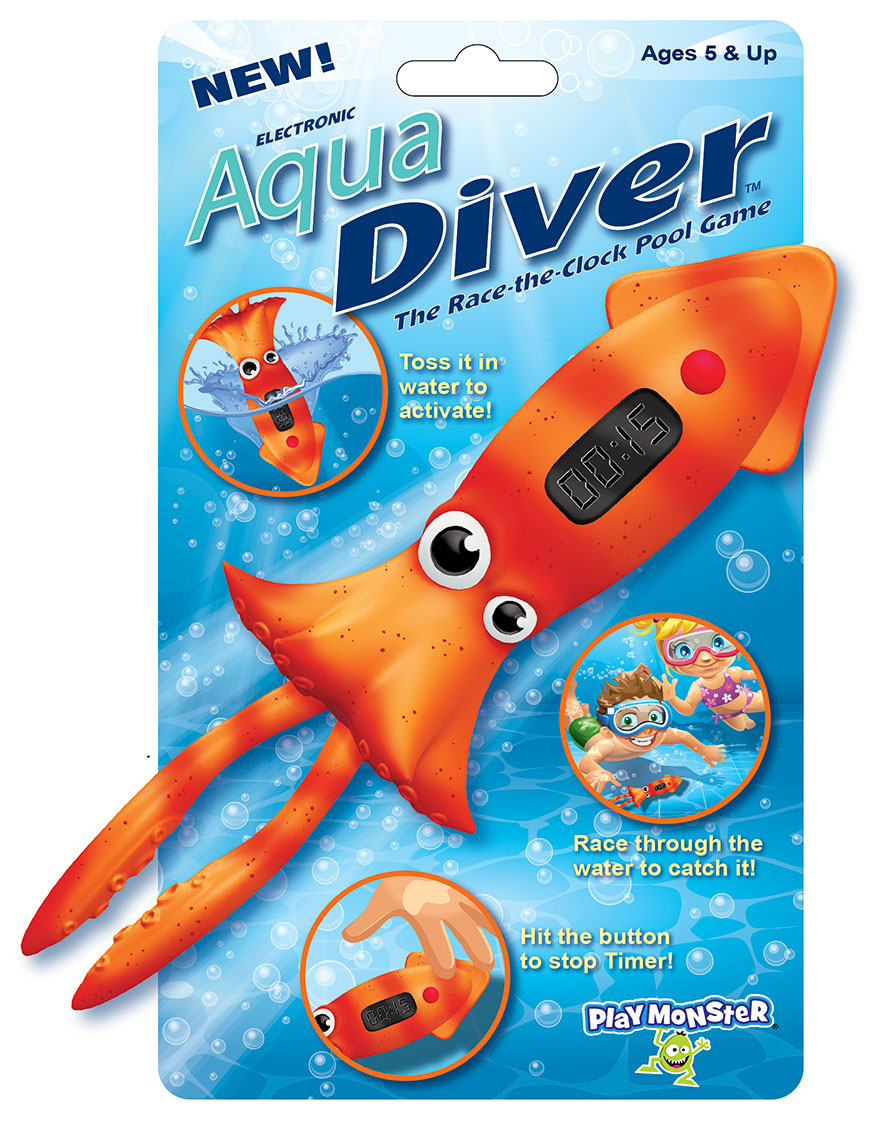 Aqua Diver
$9.99; 5+
PlayMonster.com
A bright, colorful squid that kids toss in the pool and then race to dive after and catch, all while being timed. When the water-activated timer hits the water, it automatically starts. Kids press the button to stop the timer when they retrieve the squid from the depths of their pool.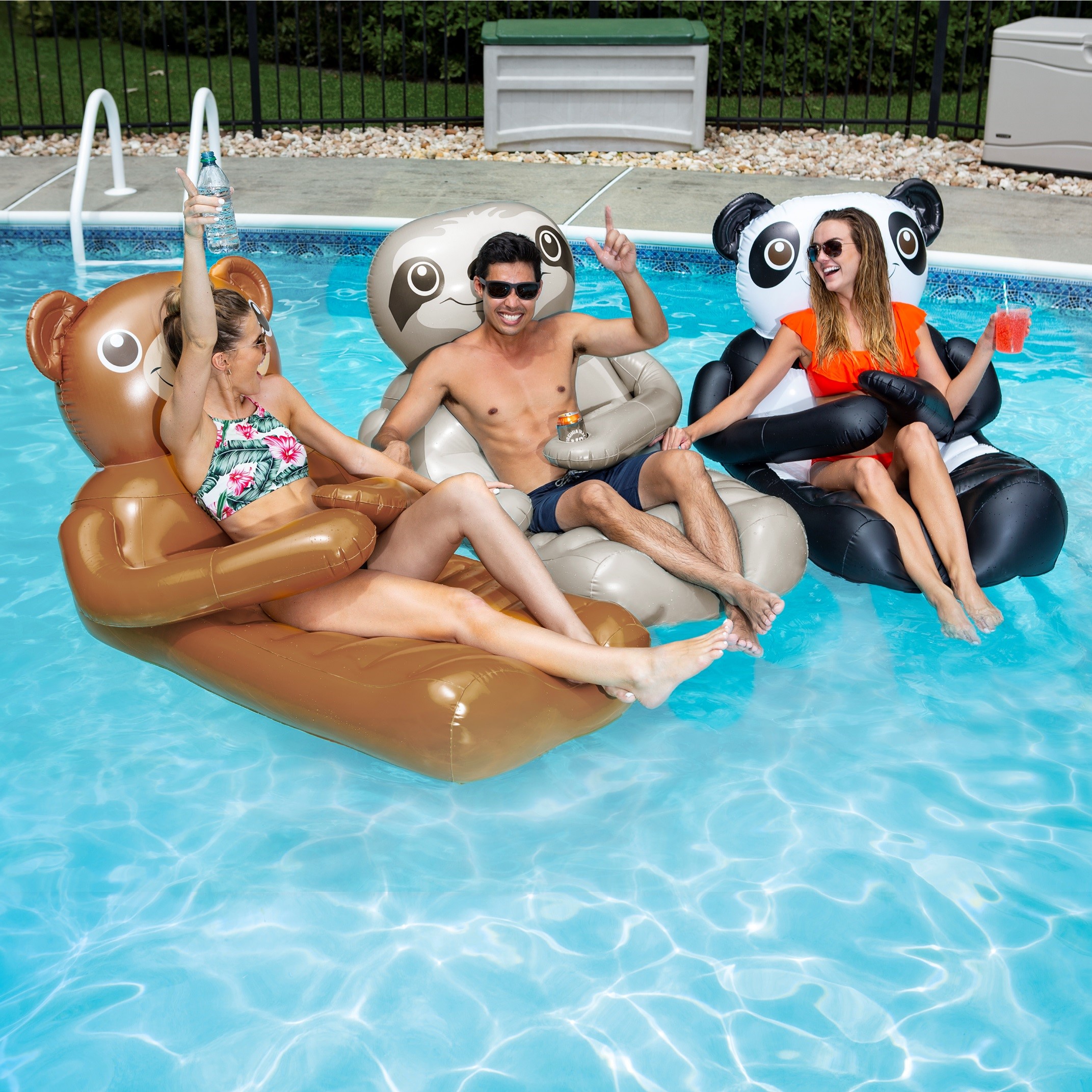 Huggables
$29.99; 5+
Amazon.com
These cute animal-themed floats are the only pool floats that will "hug" you, making them irresistible to all ages. Includes a built-in cup holder to keep beverages within reach. Available in three variations: Teddy Bear, Panda Bear and Sloth.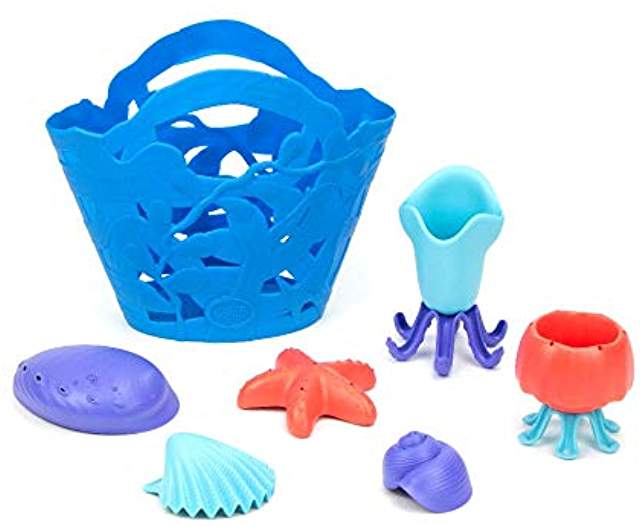 Green Toys Oceanbound Tide Pool Bath Set
$19.99; 6 months+
GreenToys.com
This 7-piece set includes a starfish, scallop, abalone, snail, squid, and jellyfish, as well as a seaweed-patterned storage bag. The palm-sized shells are perfect for scooping and pouring water to wash little ones in infant tubs, while the whole set is also great for the beach and backyard.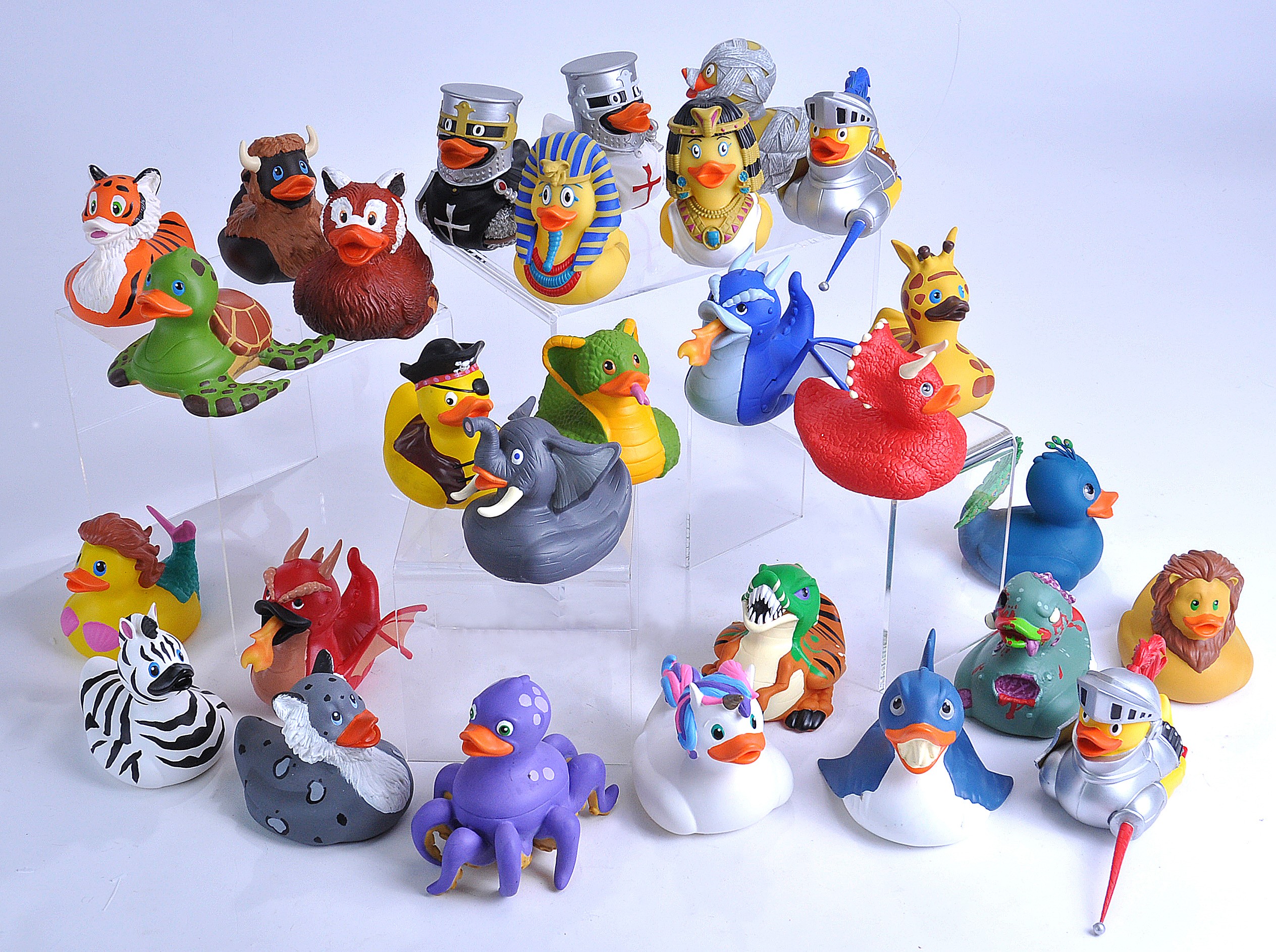 Wild Republic Rubber Ducks
$4.99; All Ages
WildRepublic.com
Features 31 wildly unique and highly detailed ducks including a zombie duck, mermaid duck and even a unicorn duck. These ducks are mold-free due to a special hole-less design, and, yes, they do float. These are perfect for bathtime or fun in the sun in the pool.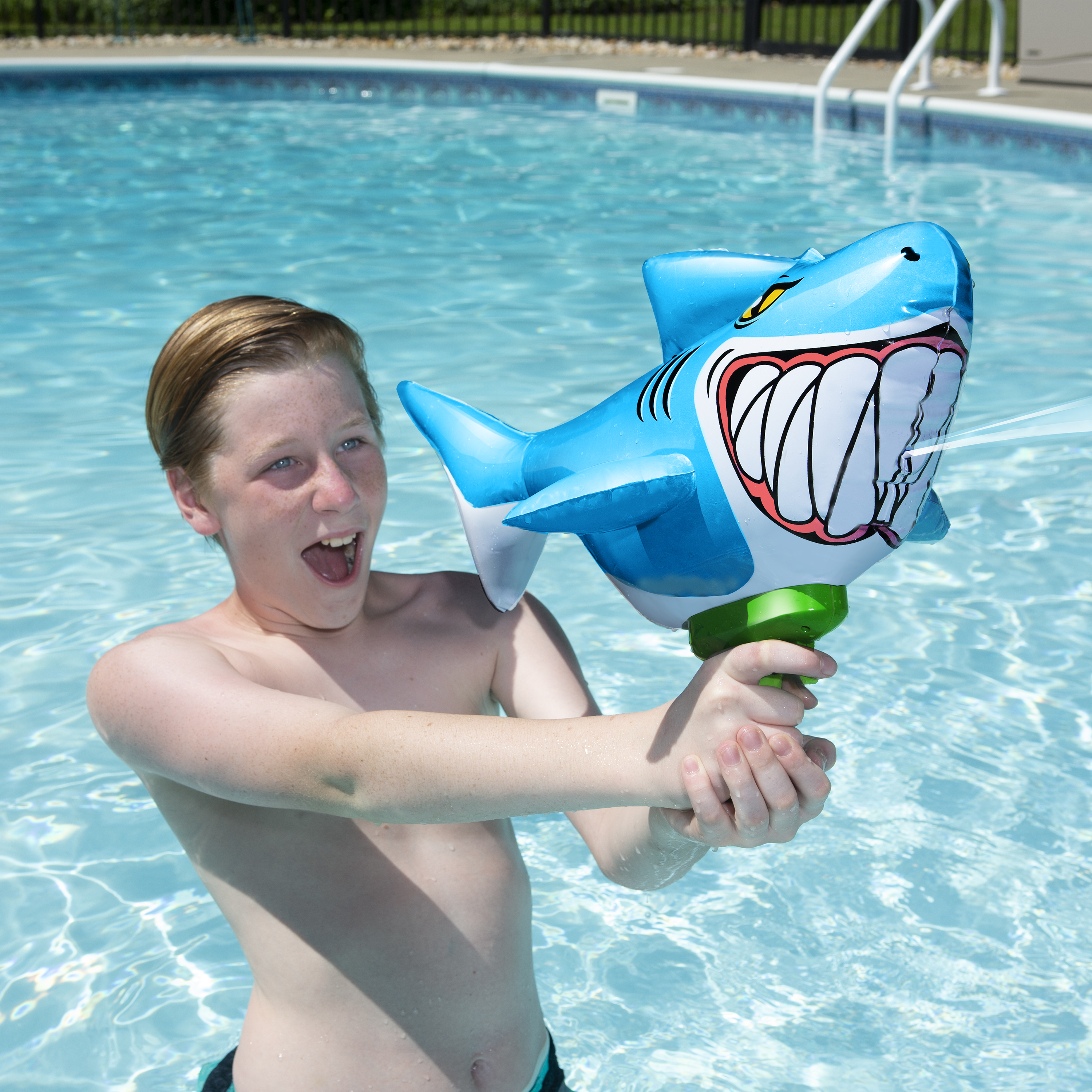 Blow Up Blasters
$14.99; 5+
Amazon.com
These water blasters inflate to two feet long, but are lightweight to carry, making them the perfect toy to take from the pool to the backyard. Also allows for an endless water supply when used in the pool. Available in three styles: Monkey, Space Blaster and Shark.
AquaLinx The Connecting Pool Float
$29.99; 15+
Target.com
Include all the feature's loungers love - large cup holders to stay hydrated, a comfy mesh seat that allows water to flow through, durable fabric covered flotation and a supportive backrest that provides long lasting usability.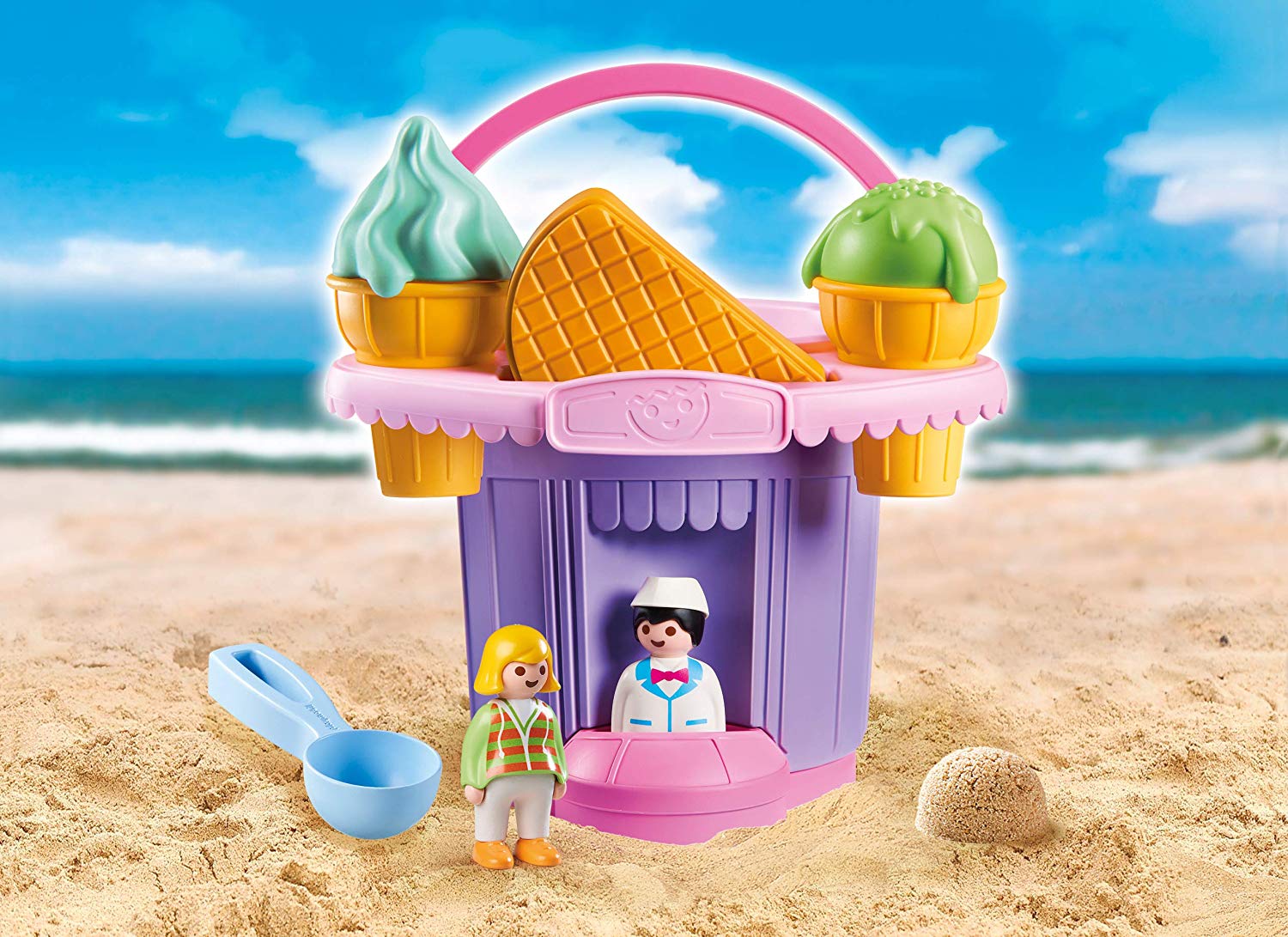 Ice Cream Shop Sand Bucket
$19.99; 2+
Playmobil.us
Serve out cold tasty treats thanks to the included ice cream scoop and various molds. Then, place the ice cream seller behind the freezer counter, at the bottom front of the sand bucket, to sell all the delicious snacks to passersby. Kids can also use the bucket with sieve to either build sand castles or sift through the sand in search shells and other fun stuff.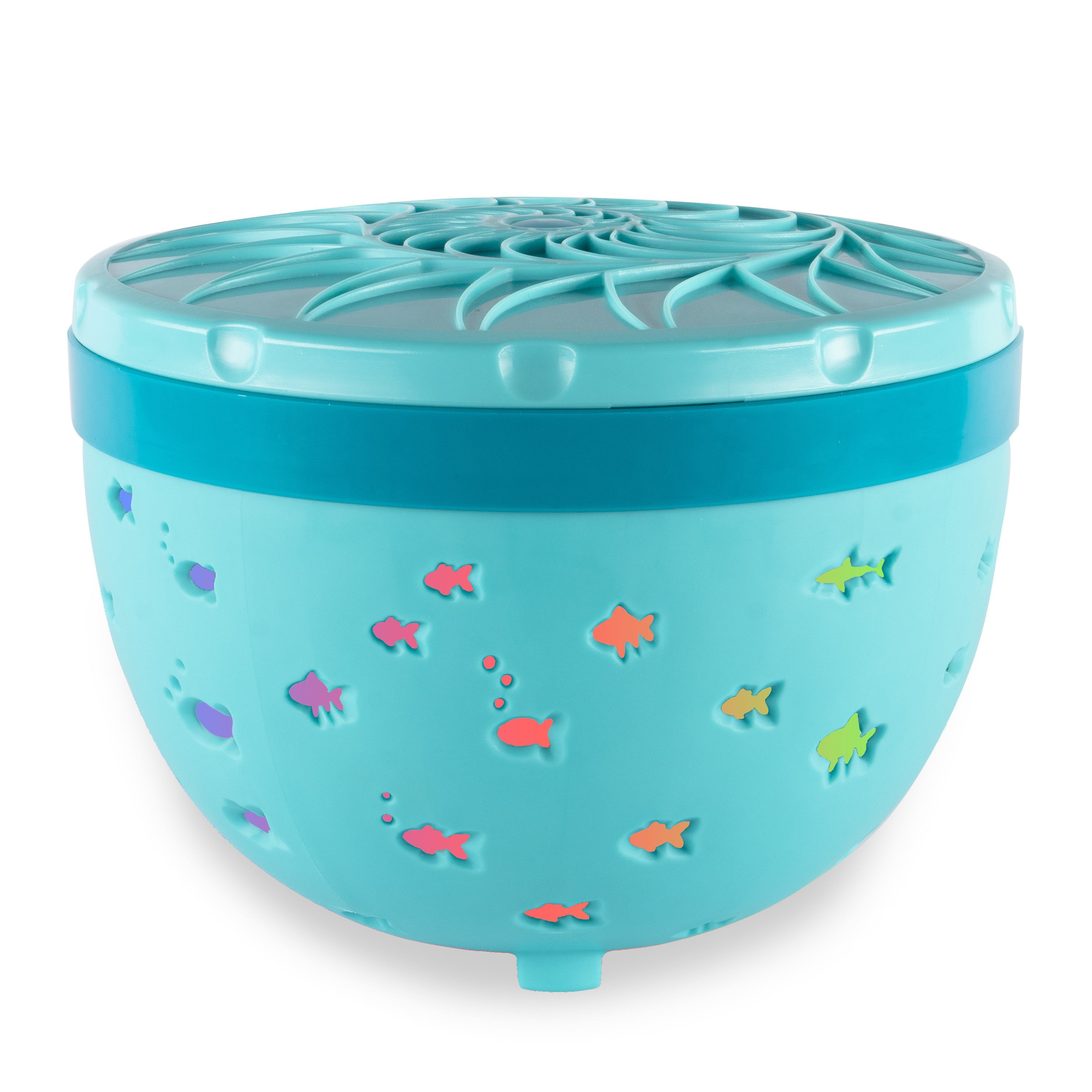 Rainbow Reef Aquarium Pool Light
$19.99; Adults
Walmart.com
Bring your pool to life, as colored fish (and even a shark!) are projected on the walls and floor of the pool. Kids and adults will be entertained for hours as they watch and swim along with the fish. Features three different light modes from soft and tranquil to party time.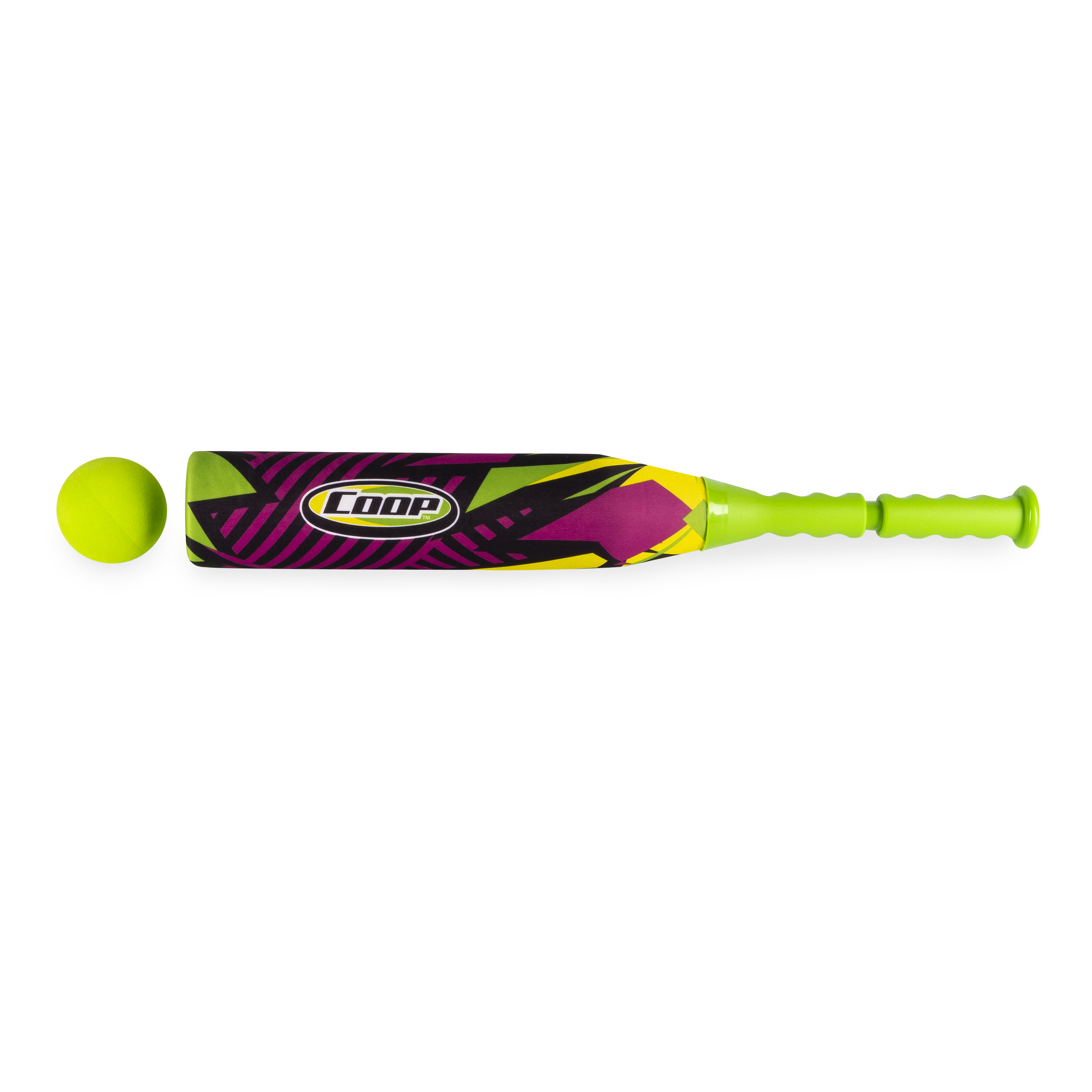 COOP Homerun Squirt & Smash
$14.99; 5+
Amazon.com
Everything kids need to play a baseball game while in the pool or backyard. The unique baseball bat allows kids to squirt water to launch the ball to themselves, so they can swing for the fences or they can use it as a traditional baseball bat.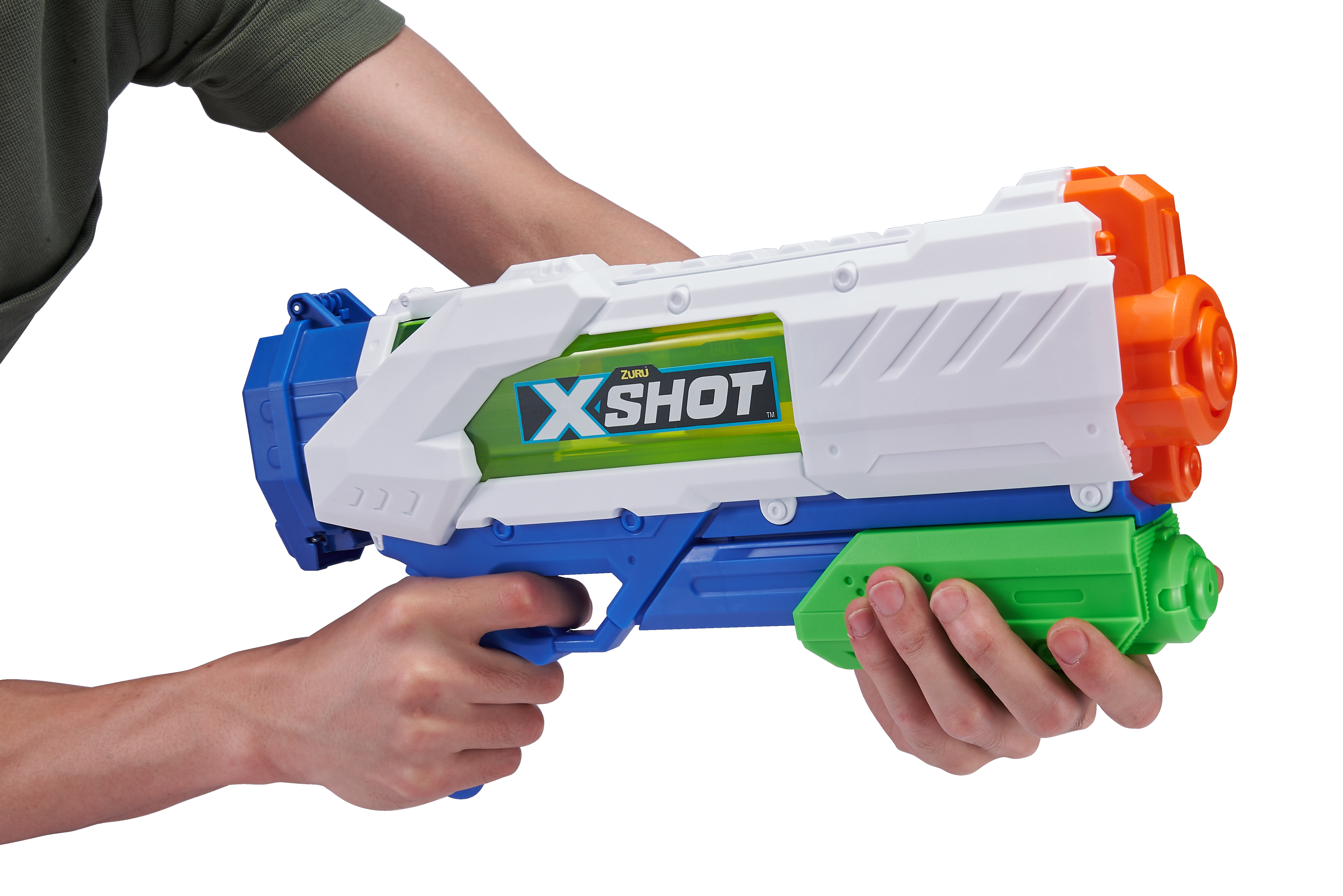 X-Shot Fast-Fill
$19.99; 5+
Zuru.com
Allows you to refill your blaster in 1 second and get back to the water blasting action long before your opponents. Just dunk, fill and close with rapid sealing technology. It shoots up to 30ft and you can fill it anywhere.

Published: June 2019