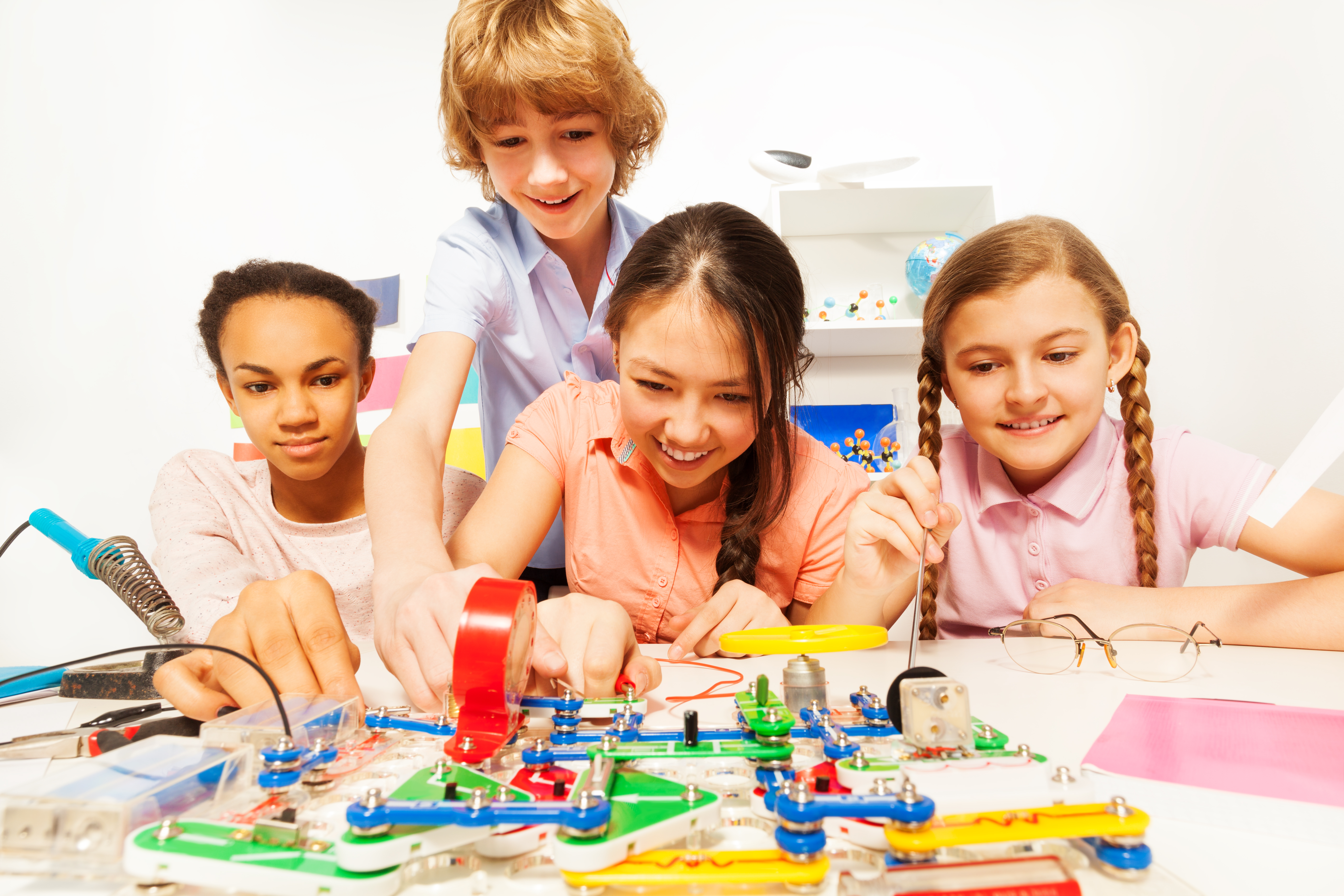 Educational games and toys that support science, technology, engineering and math (STEM) are all the rage. Check out some of this year's great products that support STEM learning at home.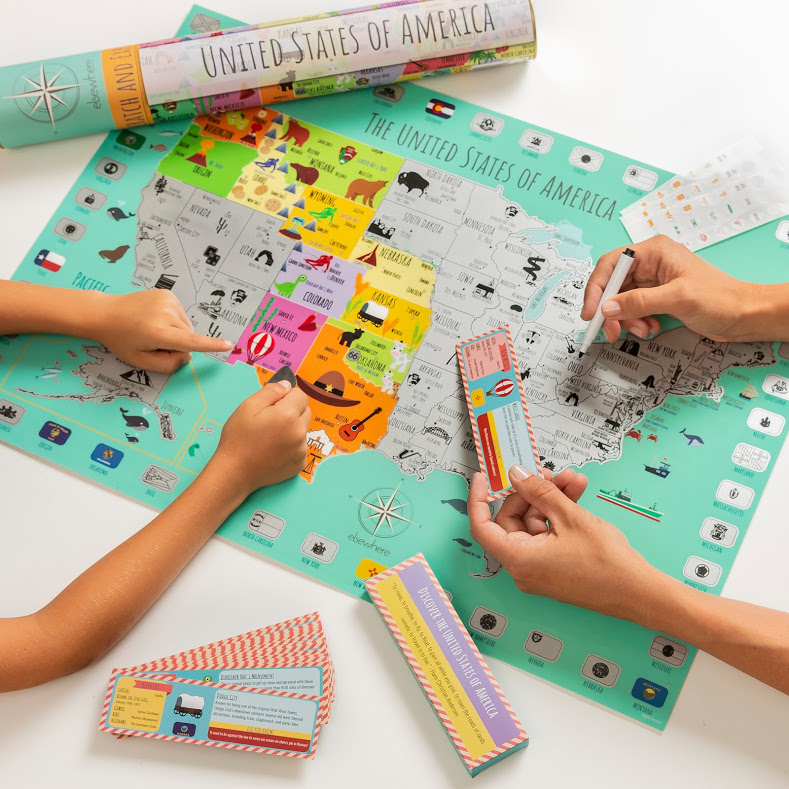 Elsewhere USA Scratch Off Map Poster
$39.99; 3+
Amazon.com
Through its kid-friendly design, children are discovering more than an image on Google Maps. A fun and creative way to learn about all 50 states and some of the most famous landmarks and travel destinations in the country with learning cards, stickers and markers. Coated with a tough plastic construction, it's safe from tears and rips.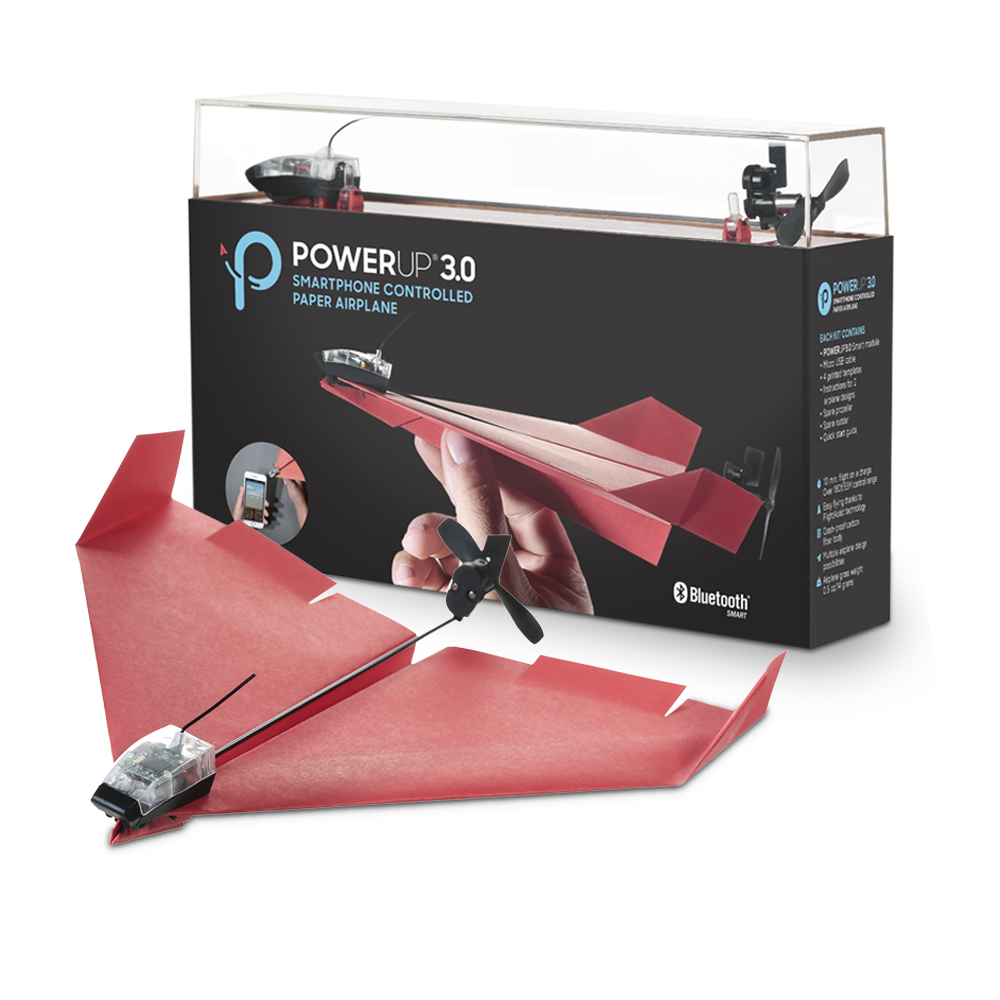 POWERUP 3.0
$49.99; tweens/teens
PowerUpToys.com
Turns a self-made paper airplane into a smartphone controlled flying machine. Using a Bluetooth-paired device and the POWERUP App for iOS or Android, you can maneuver your airplane by tilting your device right or left and ascend or descent using the app's throttle lever. It has a range of more than 180 feet, can fly for more than 10 minutes, and has a flight speed of 5 miles per hour.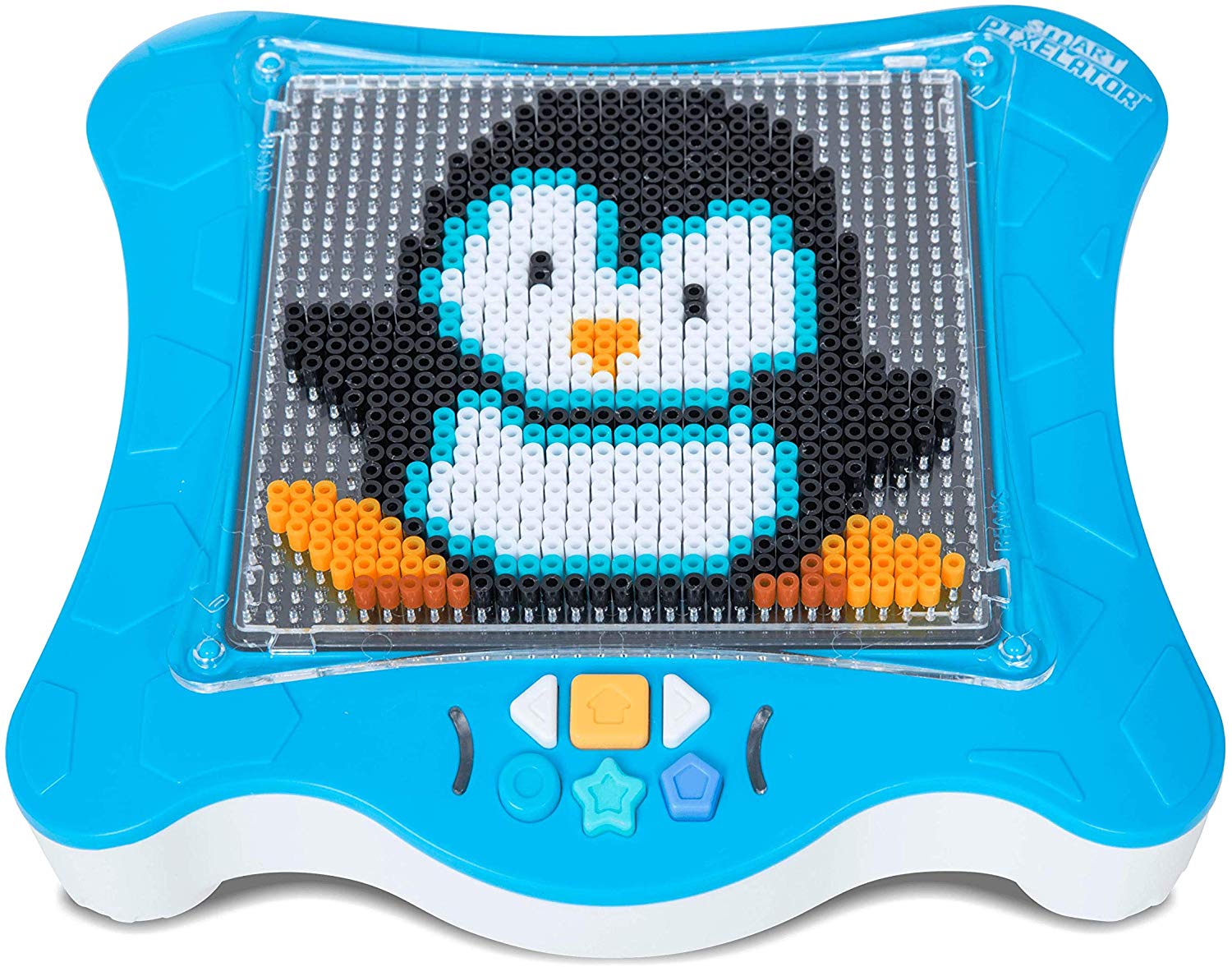 smART Pixelator
$59.99; 7+
Amazon.com
Empowers kids to design and build 2D and 3D projects using Bluetooth connectivity, easy-to-follow lights, and smART Pixel Beads, Sequins or Pegs. Right out of the box, kids have a choice of creating 50 step-by-step designs using Pixel Beads.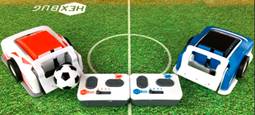 HEXBUG's Robotics Soccer Arena
$69.99; 8+
Target.com
This arena will have every soccer fanatic's kids engaged with their family's favorite past time. Through remote controlled soccer players, this arena unfolds into a ton of fun for little robotic athletes.

PBS Kids Playtime Pad 7" HD Kid Safe Tablet
$79.99; 2+
Walmart.com
With this tablet your child has access to an array of different educational experiences including PBS games, videos, and songs. Including parental controls you now can have complete control over your child's tablet and entertainment. Sold in a kid-safe durable silicone case this tablet was made for kids for the ultimate entertainment and learning experience wherever they go.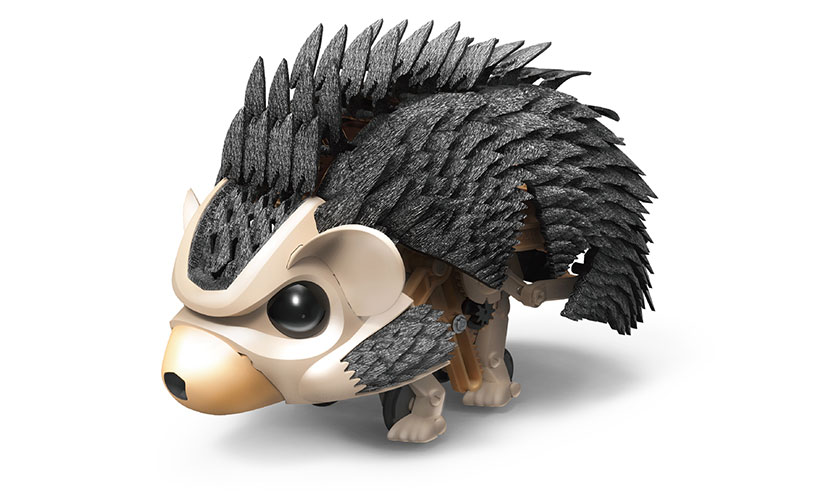 My Robotic Pet-Tumbling Hedgehog
$39.95; 7+
ThamesandKosmos.com
With the 172 building pieces in this kit, you can assemble a real robot that looks like a cute hedgehog. The robot has a built-in sound sensor and is programmed to react to different sounds. After you build it, you can play with it by making different sounds and watching it tumble, roll, spin around, bristle its spines, and scurry around. Learn about gears, motors, sound sensors, LEDs, and the other components of this funny little pet.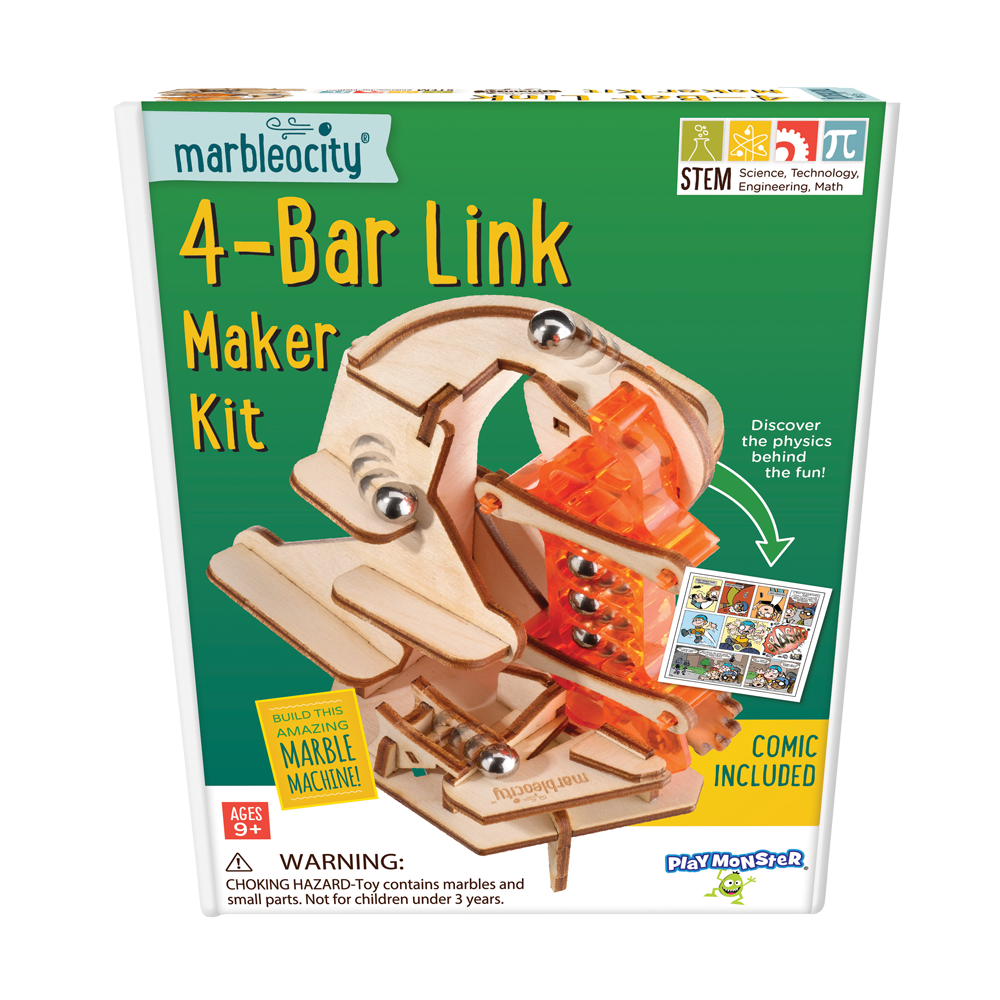 Marbleocity 4-Bar Link
$24.99; 9+
PlayMonster.com
​Introduces engineering and physics concepts via dynamic model kits that are made of real wood. Each kit includes a comic staring the "Tinkineers" that teaches a STEM lesson. The principles in the comic are then reinforced through the construction of the model. The finished product is a beautiful, showpiece-quality kinetic sculpture that really works.
Build-a-Bot
$29.99; 4+
RelevantPlay.com
Build and personalize your very own pet. Build-a-Bot Sounds are easy to make and customize, with over 20 pieces and fun stickers. Switch it on and clap to watch it hop towards you. Take your Build-a-Bot apart, reassemble, or mix and match your characters to create new pets.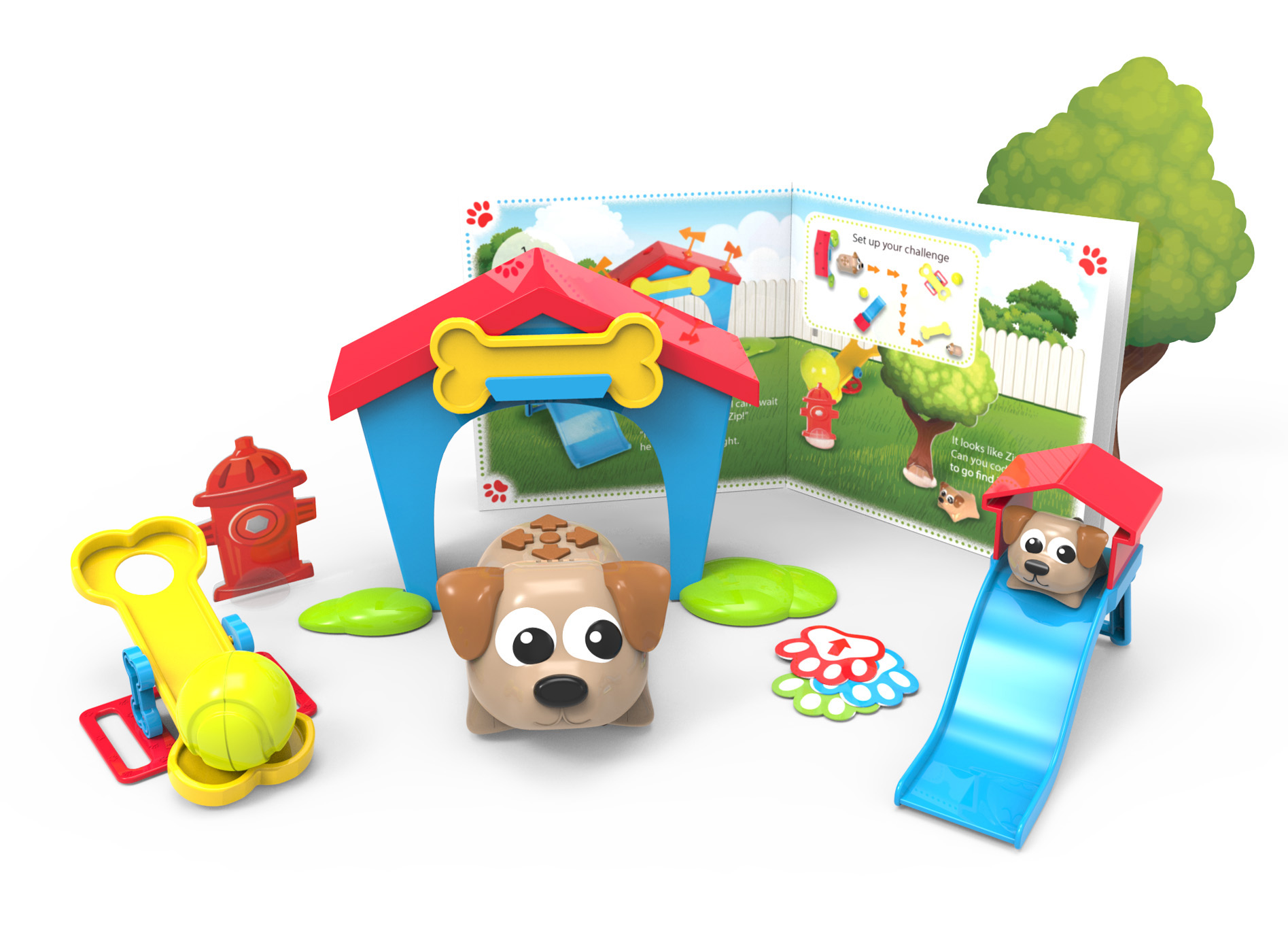 Coding Critters
$39.99; 4+
LearningResources.com
Little coders will be inspired to crack the code when they grow up with the Coding Critters. These interactive pets introduce preschoolers to critical thinking, problem-solving, and other STEM skills with the help of fun playsets, storybook coding adventures, and two interactive modes.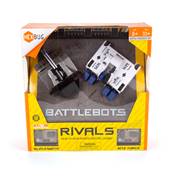 HEXBUG BAttleBots Rivals (Blacksmith and Biteforce)
$49.99; 8+
Hexbug.com
Take your BattleBots matches to the next level. Crush your opponents with Blacksmith's devastating hammer or tear them apart with the season three champion, Bite Force. Use the motorized weapons to break off their armor because the last bot standing wins.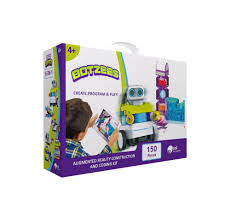 Botzees
$99.99; pai.technology/botzees
A new robotics kit that combines creativity, construction, and coding, all in one. Kids can build, program and code six different pre-designed robots or choose to create their own with the specially designed blocks that come with the kit. Once built, Botzees can be taught to move, drum, dance, make sounds and light up using the free Botzees app.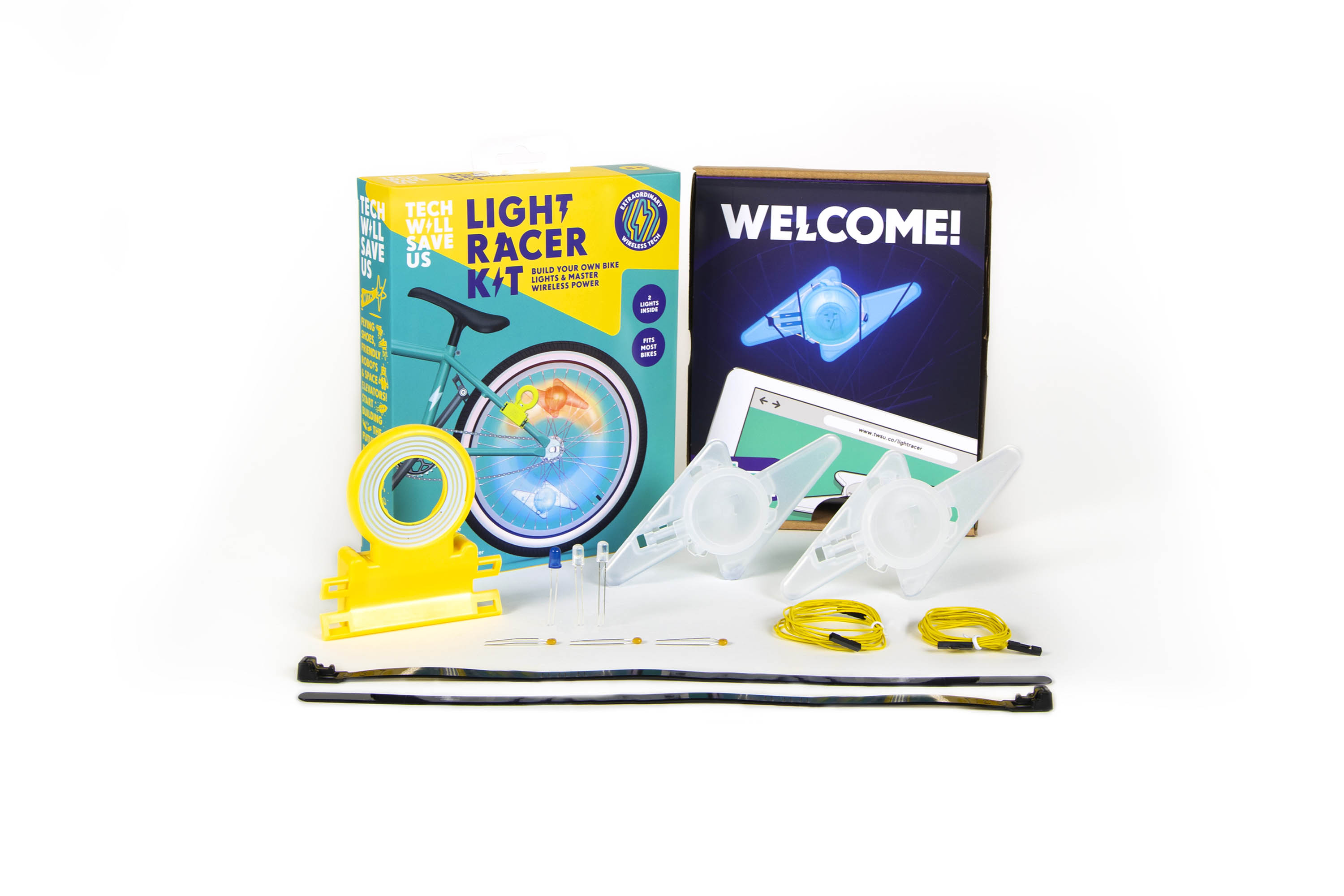 Light Racer Kit
$24.99; TechWillSaveUs.com
Build your own bike lights that flash as you ride. Learn about capacitors, wireless coils and get to grips with the extraordinary power of wireless technology. Learn how wireless electricity works, use capacitors, led lights and learn how simple components come together to capture electricity through the air.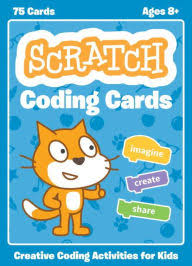 The Official Scratch Coding Cards
$17.99; Amazon.com
Kids learn to code as they create interactive games, stories, music, and animations. The short-and-simple activities provide an inviting entry point into Scratch, the graphical programming language used by millions of kids around the world. Kids can use this colorful 75-card deck to create a variety of interactive programming projects. They'll create their own version of Pong, Write an Interactive Story, Create a Virtual Pet, Play Hide and Seek, and more.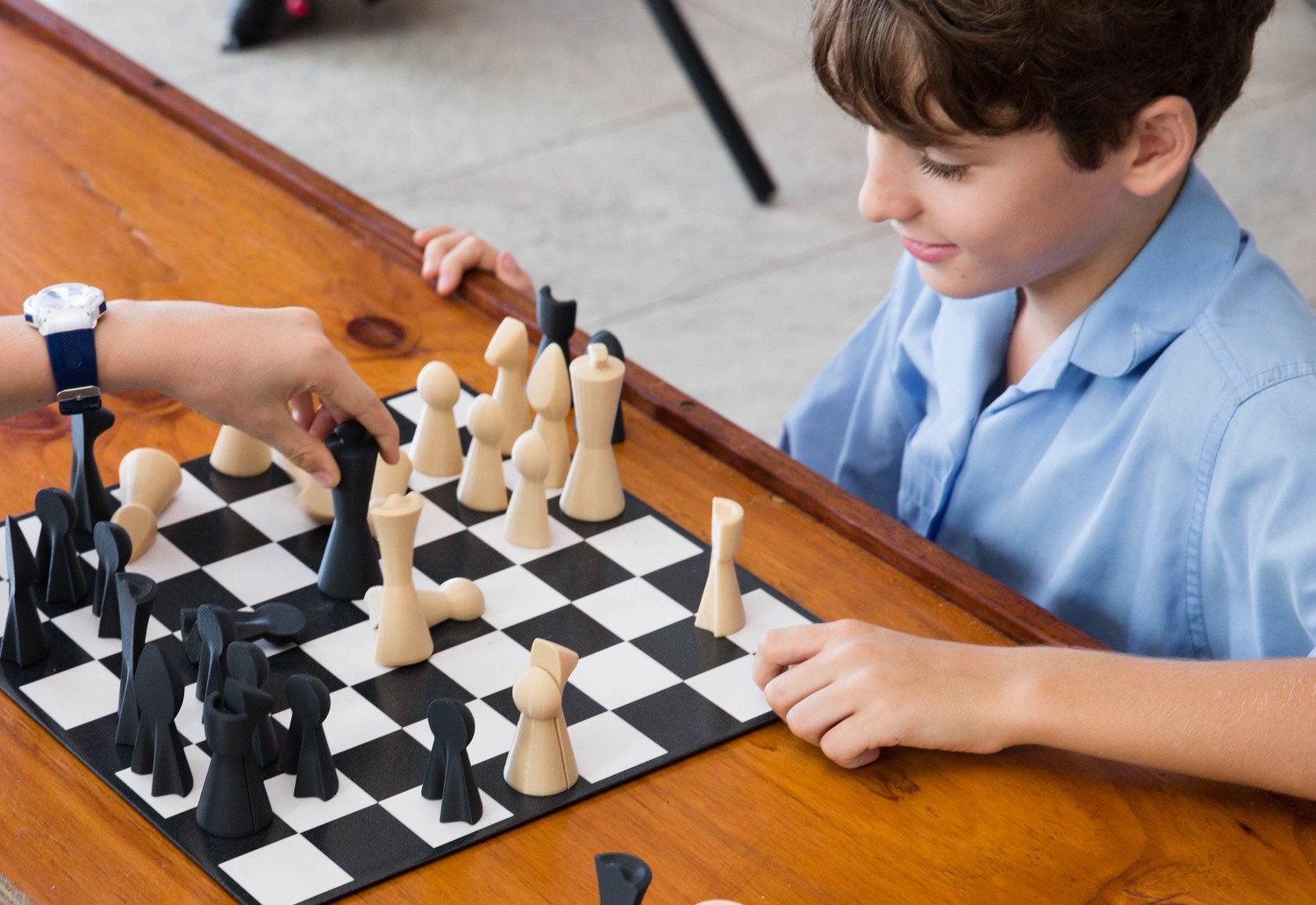 ChessPlus
$39.95; ChessPlus.com
Create new 'merged' pieces by moving any piece onto to the square of another piece of the same color (except for the king). Move 'merged' pieces as either of their joined pieces, or split them by moving either piece away individually. Think of it as the evolution of a beloved classic.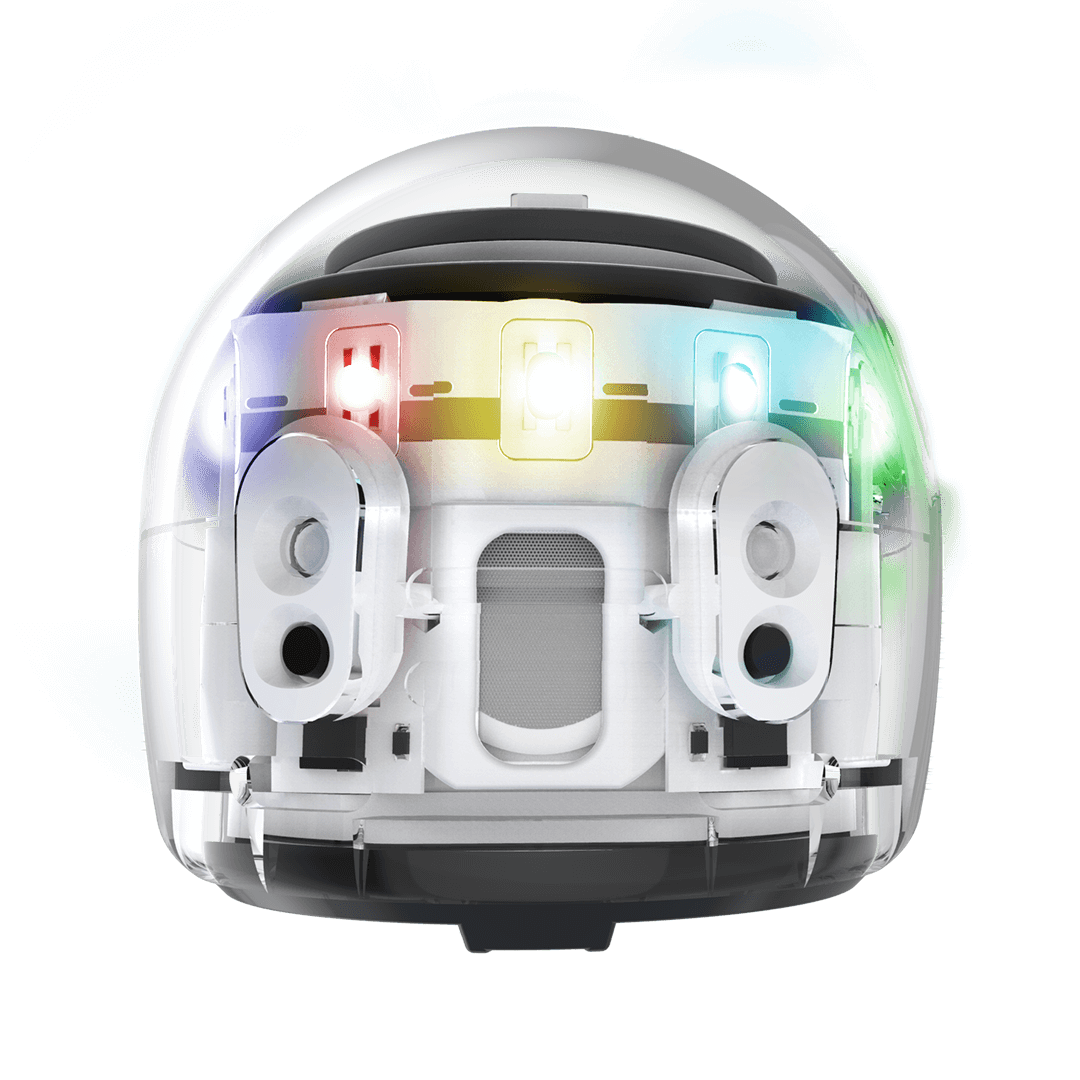 Evo Tricks OzoBot
$100; OzoBot.com
Evo is a personable little robot with moves, voice and light interaction – all possible through coding. Evo two ways: online with OzoBlockly programming and screen-free with Color Code markers. Interact as Evo shows off a series of tricks—all built with code.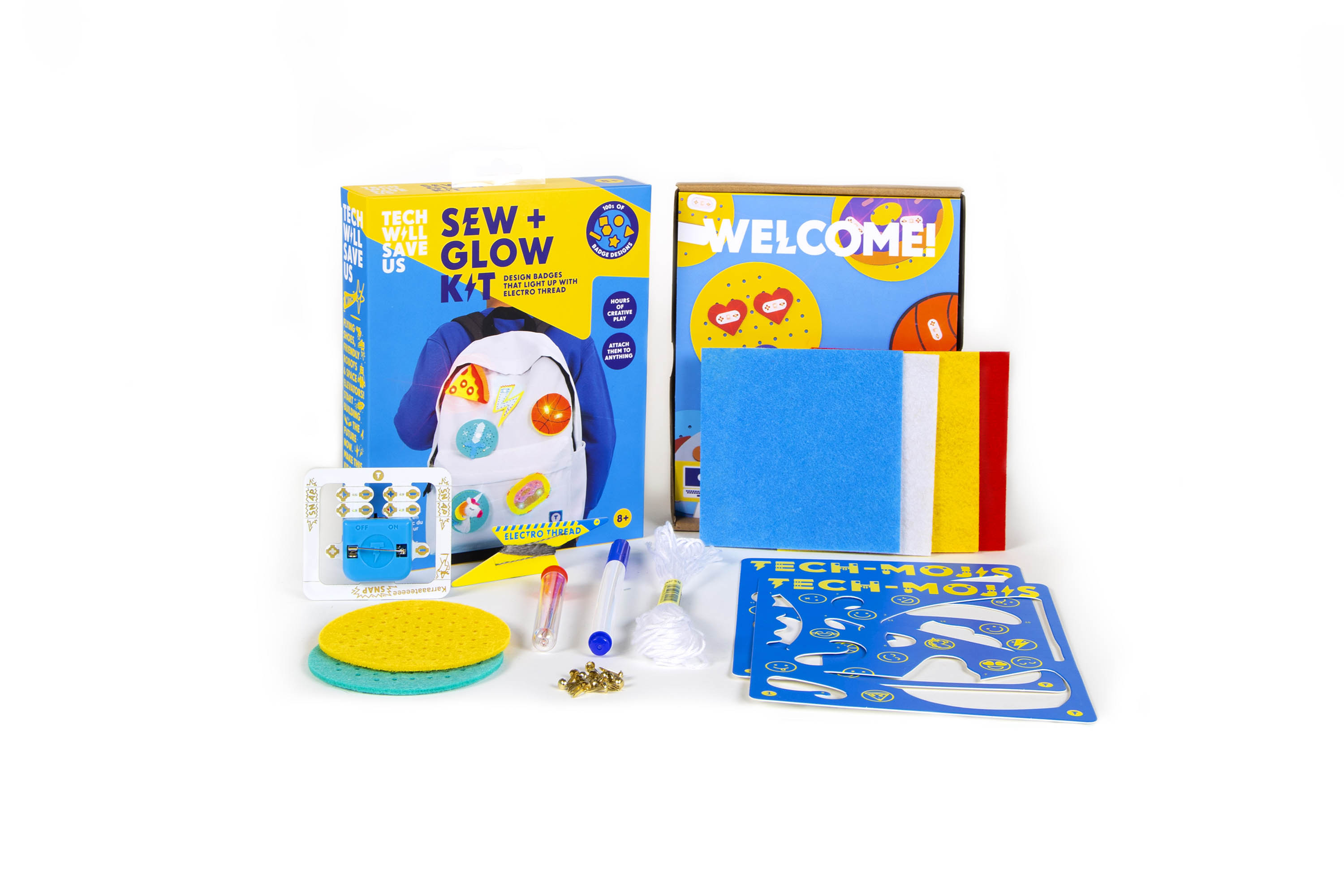 Sew & Glow Kit
$24.99; TechWillSaveUs.com
Sew and Glow is a unique and electrifying way for kids to design and build their very own light-up badges. The kit includes a huge variety of templates for kids to cut out and sew together with an exciting twist: electro thread. Design and build glowing badges that light up with the touch of a button – PING.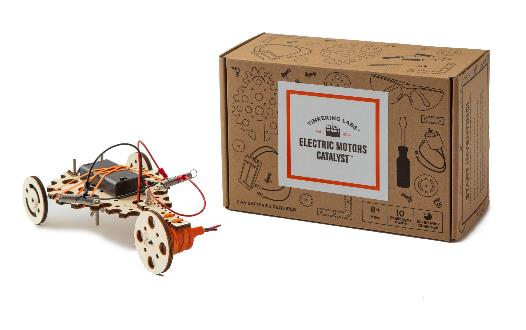 Electric Motors Catalyst
$59; Amazon.com
Focuses on challenging their problem-solving capabilities and creativity and empowers them with invention and project-based learning. "STEM kit" allows kids to build doodling robots, power electric model cars, add motors to legos, and more.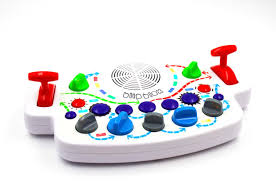 BlipBox
$189; BlipBox.com
The Blipblox is more than a toy, it is a completely new way for kids (and adults) to explore electronic music. Colorful buttons, knobs and levers encourage creative play, while spacey sounds and flashing lights keep kids engaged in STEAM learning. No need to connect a phone and no software to download. Just turn it on and start having fun.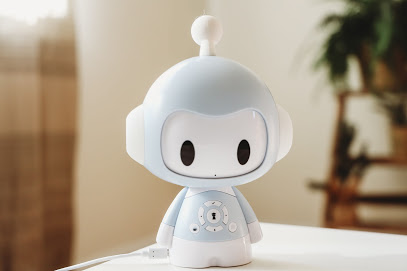 Codi by Pillar Learning
$99 with one free outfit; PillarLearning.com
Codi is an adorable interactive robot that stimulates children's imaginations and creates a sense of adventure without a screen. Codi's antenna and ears light up and change colors while it plays a free library of over 200 fully curated, classic songs and stories. Parents benefit with the full parental control and transparency into their child's developmental progress via an accompanying mobile app.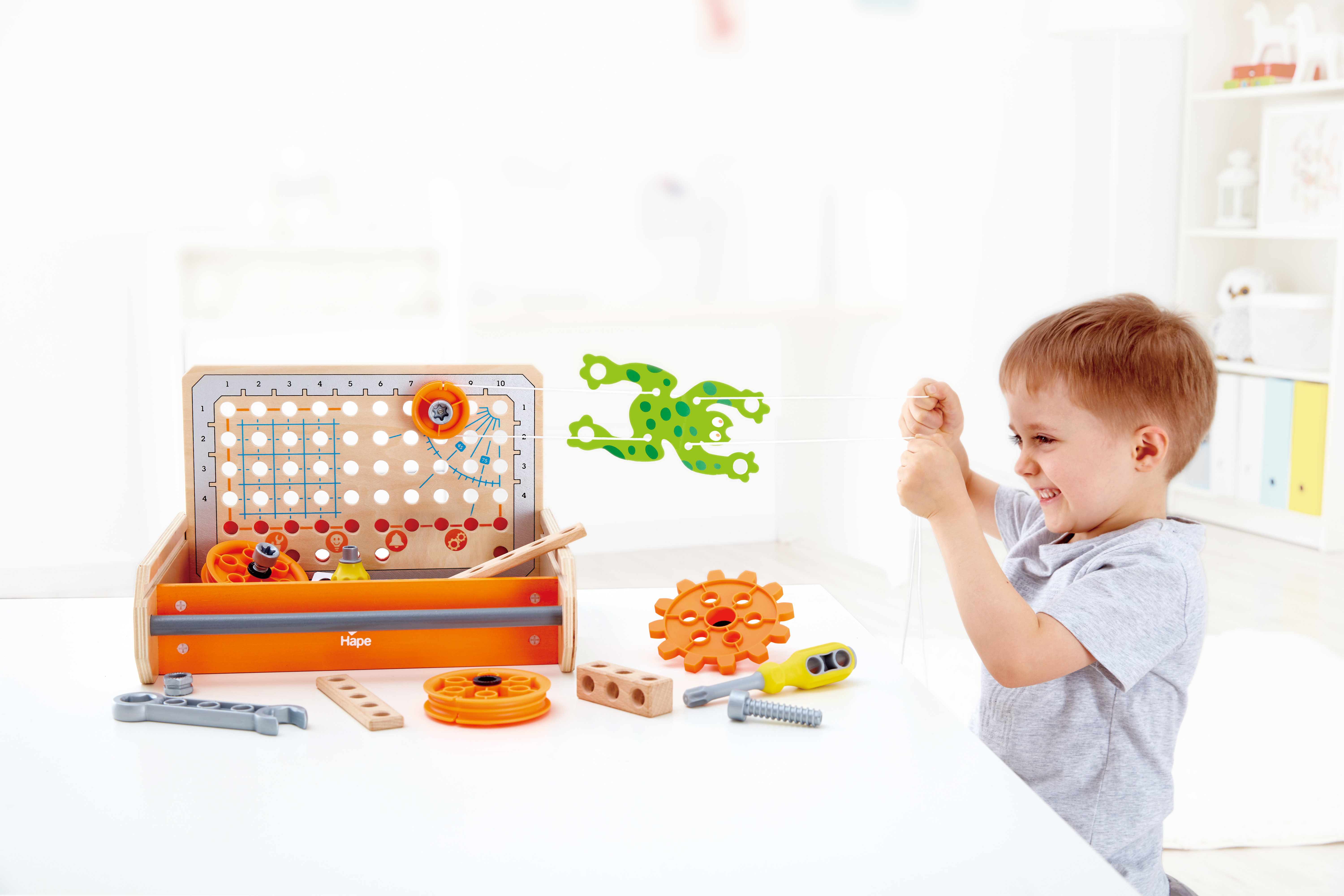 Hape Junior Inventor Science Experiment Tool Box
$39.99; Hape.com
This cool compact junior inventor toolbox contains everything children aged four and over need to carry out over six exciting experiments that will teach them about science and inventing.
Published: December 2019