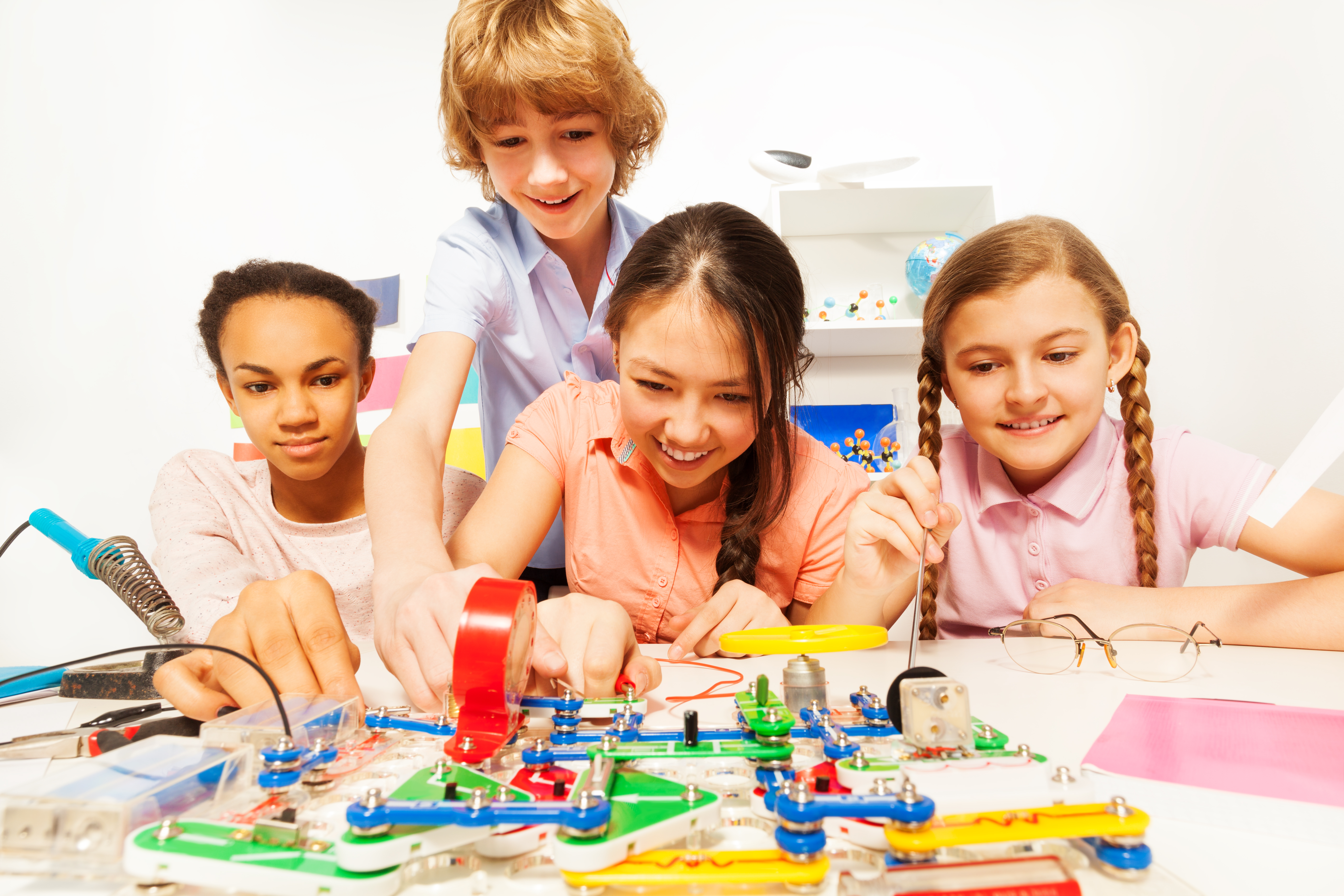 Educational games and toys that support science, technology, engineering and math (STEM) are all the rage. Check out some of this year's great products that support STEM learning at home.

Harry Potter Kano Coding Kit
$99; Kano.me
First-ever Harry Potter STEM product allows you to build a wand and learn to code with step-by-step challenges, inspired by the Wizarding World. The wand is lightweight and easy to carry helping users stay entertained while on the road where they can complete their challenges on laptops, tablets and smartphones.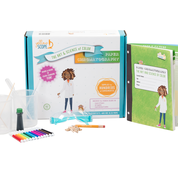 The Paper Chromatography: The Art & Science of Color
$39.99; Yellow-Scope.com
Uncover the hidden colors in plants, art supplies, and candies. Chock-full of high quality lab supplies for hundreds of exciting color-changing experiments, girls (ages 8-12) will have hours of fun revealing rainbows of color using a cool scientific technique called paper chromatography. With art and creativity front and center, this kit will appeal to all kids, even those who might not realize they love science.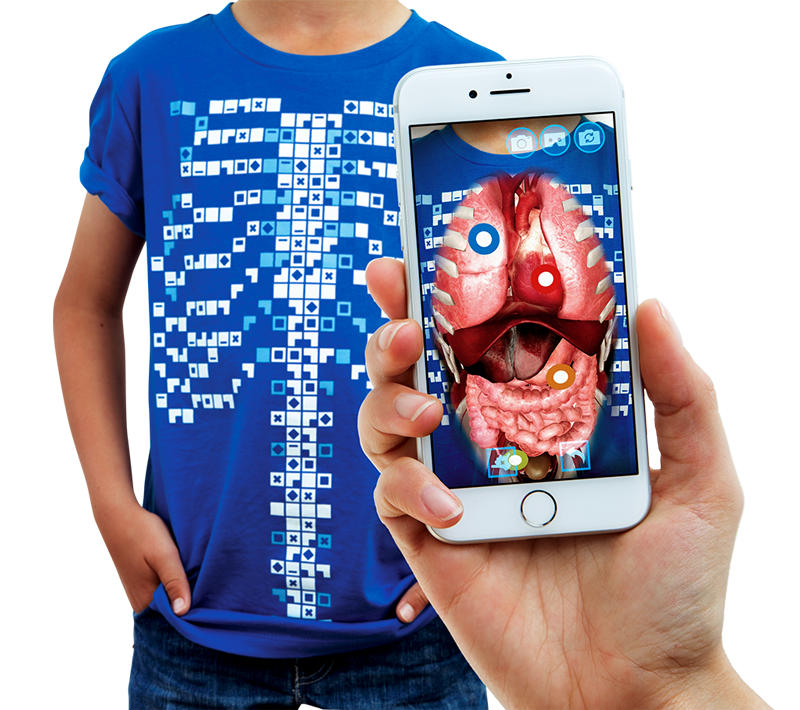 The Curiscope Virtuali-Tee
$29.95; 8+
Curiscope.com
This augmented reality t-shirt allows children to learn about the human body…on a human body. The free Virtuali-Tee app lets users explore the circulatory, respiratory and digestive systems and view 360 videos for a completely immersive experience that will transform the way a child experiences science.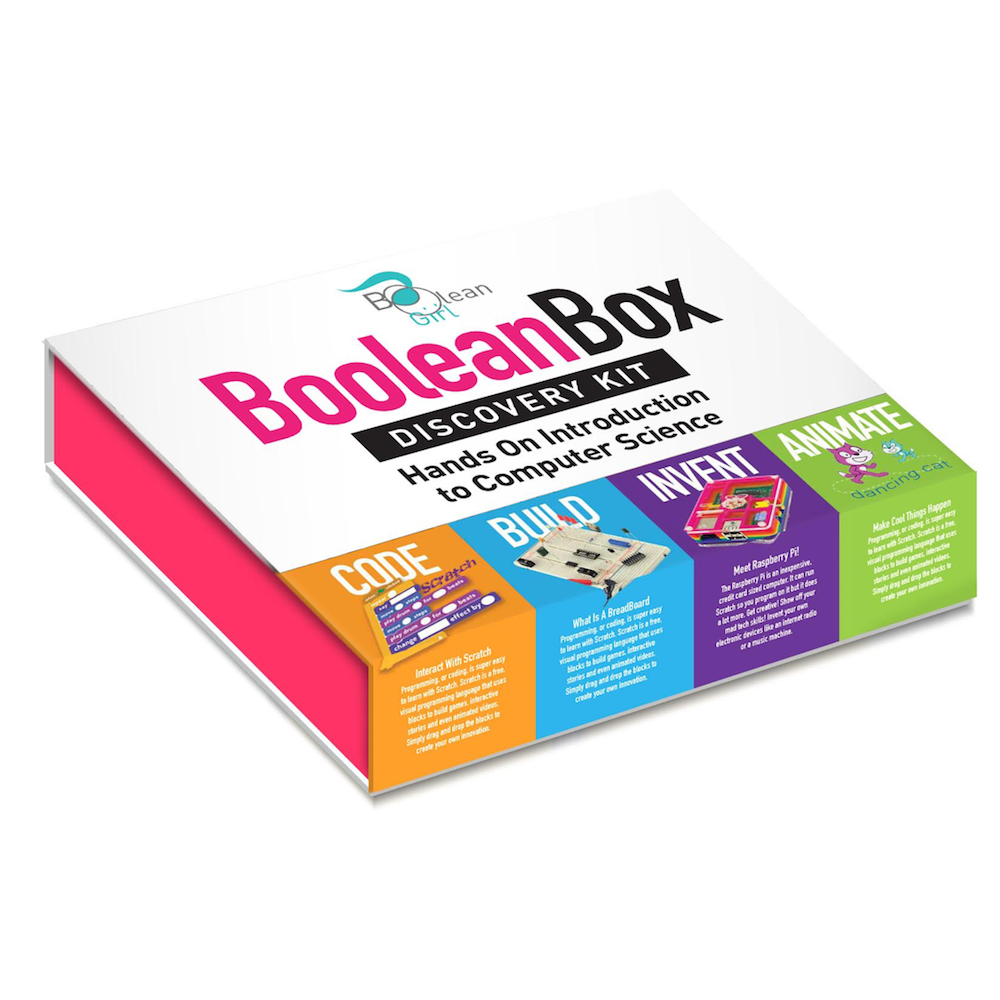 Boolean Box
$149.99; 8+
BooleanGirlTech.com
This self-contained computer engineering kit for girls (and boys) encourages them to code, build, invent, and animate. Includes Raspberry Pi, a keyboard, and a mouse, and is ready to use once connected to any HDMI-capable monitor—parental supervision not required. It comes preloaded with Scratch, an introductory programming language.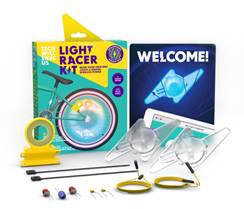 Light Racer Adventure Kit
$24.99; 8+
TechWillSaveUs.com
Kids will learn and experiment with electro-magnetic wireless power while building their own wheel lights that flash as they ride. An interactive online manual will take them through all the steps to create the light. Once the light has been attached to their bike, they are ready to hit the road.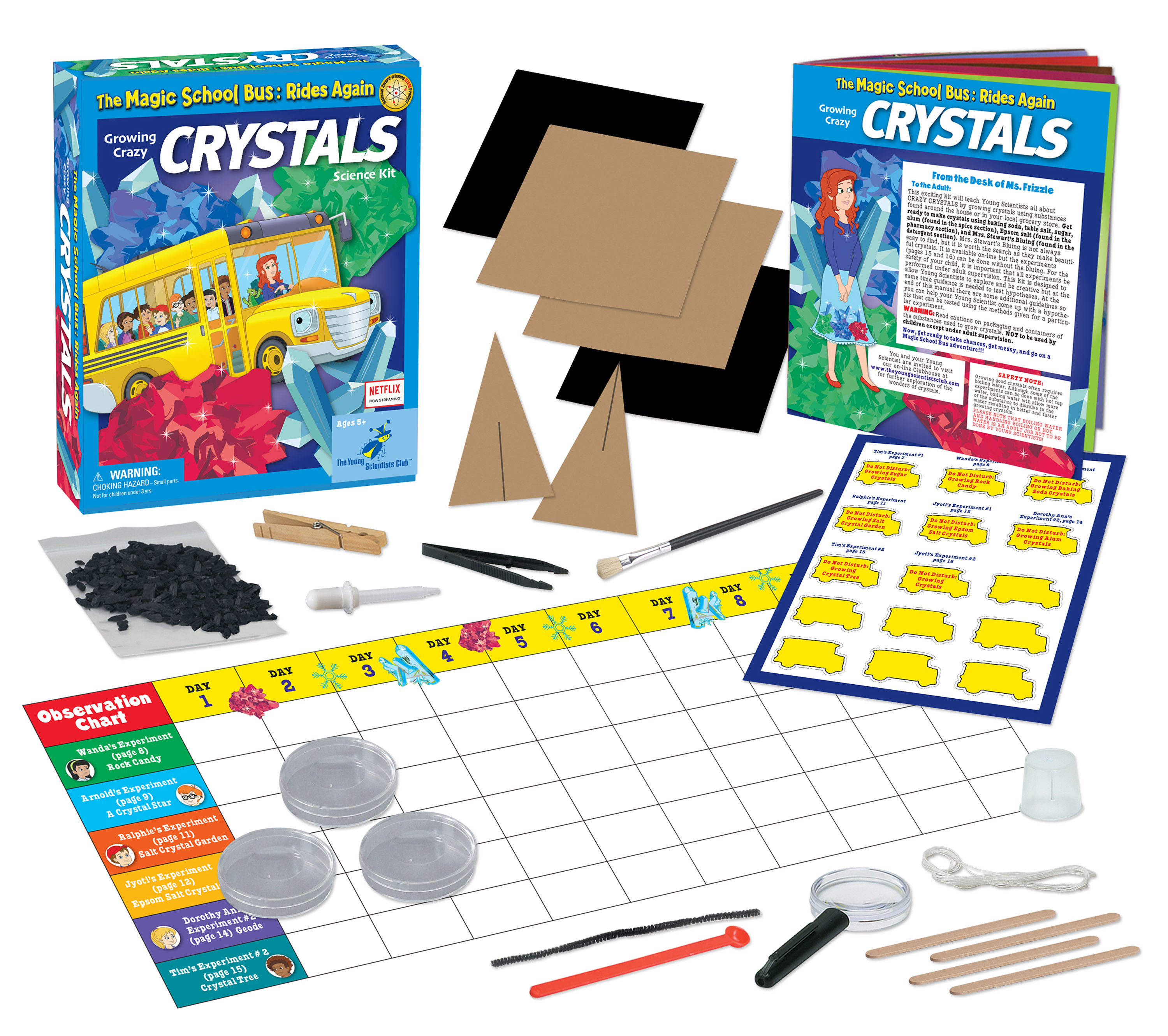 Growing Crazy Crystals
$19.99; 5+
Store.TheYoungScientistsClub.com
Young scientists explore sugar and salt crystals, grow rock candy, make a crystal star, create crystal art, grow a salt crystal garden, make Epsom salt crystals, create a geode, grow a crystal tree, and much, much more.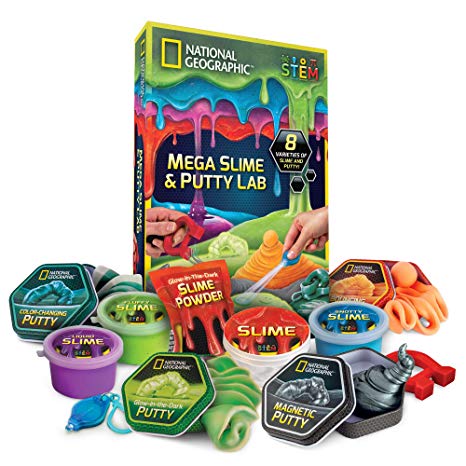 Mega Slime & Putty Kit
$29.99; 8+
Shop.NationalGeographic.com
Kids will love studying the science of slime with these eight amazing varieties of the squishy, stretchy, slippery stuff. Includes slime, laser light, magnet and a 16-page learning guide.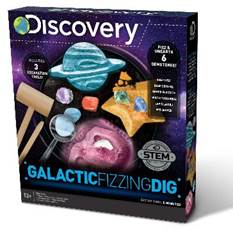 Discovery Galactic Fizzing Dig
$14.99; 12+
Michaels.com
Create a fizzing reaction to excavate six real gemstones. Use a combination of water, the mallet, and the chisel to unearth your gemstones. Use the included magnifying glass to take a closer look at the patterns and colors within each gorgeous stone.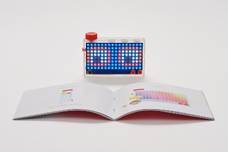 Pixel Kit
$79.99; 8+
Amazon.com
Simple story book guides you through building Pixel Kit, and then teaches you to code via step-by-step challenges using the Kano online app. 40+ creative projects guide you through building games, creating artwork, making animations, and using the built-in microphone to code with sound and color.
Slime & Polymer Lab
$39.99; 5+
Store.TheYoungScientistsClub.com
Young scientists take polymers out of milk, make slime, create goop, produce a snow eruption, melt snow, grow super-absorbent flowers, germinate seeds in polymers, perform a polymer trick, dehydrate polymers, and much, much more.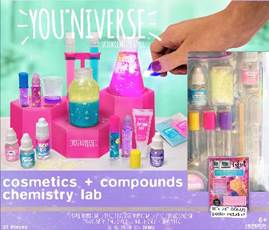 YOU*NIVERSE Cosmetics & Compounds Chemistry Lab
$19.99; 6+
Amazon.com
Create glowing experiments, shimmery lip balms, and glittery perfumes, all while feeling like a real Chemist. Use your laboratory station to conduct all of your experiments, and use your UV glow light to watch your reactions.

Motion Sensor Kit
$29.99; 8+
Kano.me
Build and code a sensor that captures motion in the real world - a hand waving, a leg kicking - and sends the information to your computer. Step-by-step challenges guides you as you learn to code by creating games, making music, and drawing with motion.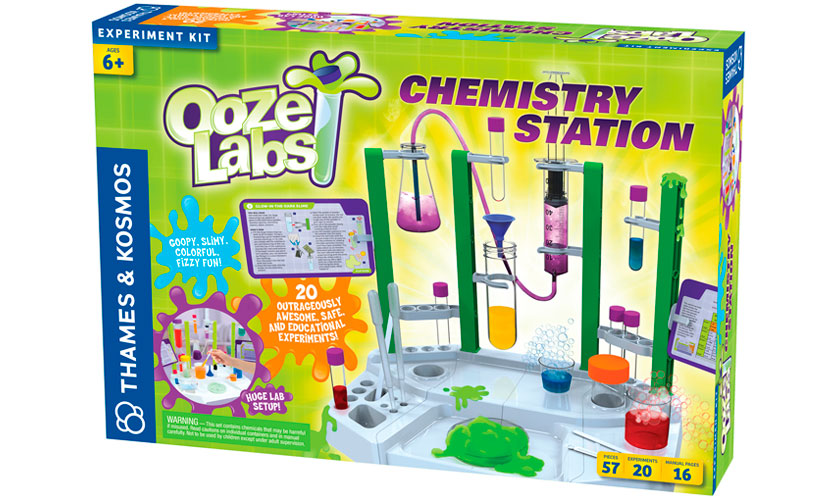 Ooze Labs Chemistry Station
$39.95; 5+
ThamesandKosmos.com
See how much fun chemistry can be as you do slimy, fizzy, colorful, and bubbly experiments. This cool laboratory setup has lots of different vessels and pieces of lab equipment so kids can play the role of chemist while doing real, safe experiments.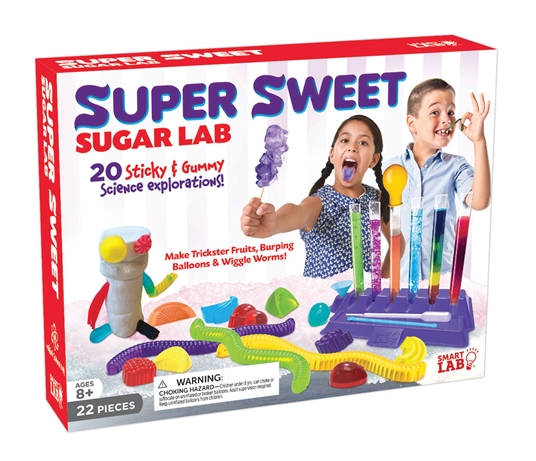 Super Sweet Sugar Lab
$19.99; 8+
SmartLabToys.com
Kids will conduct experiments using glucose strips to test for hidden sugars, perform osmosis through an egg membrane, and even create chemical sparks from candy. Edible experiments include making rock candy, toast candy, and gummies. Science principles explored include photosynthesis, enzymes, carbon dioxide production, hydrogen bonding, density, triboluminescence, polymers, crystal formation, osmosis, and more.
Updated: February 2019