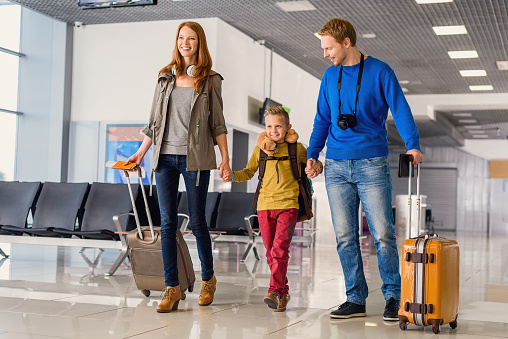 Family Travel Products! Whether you are traveling by plane, train or car, these travel products are sure to make any family trip more enjoyable.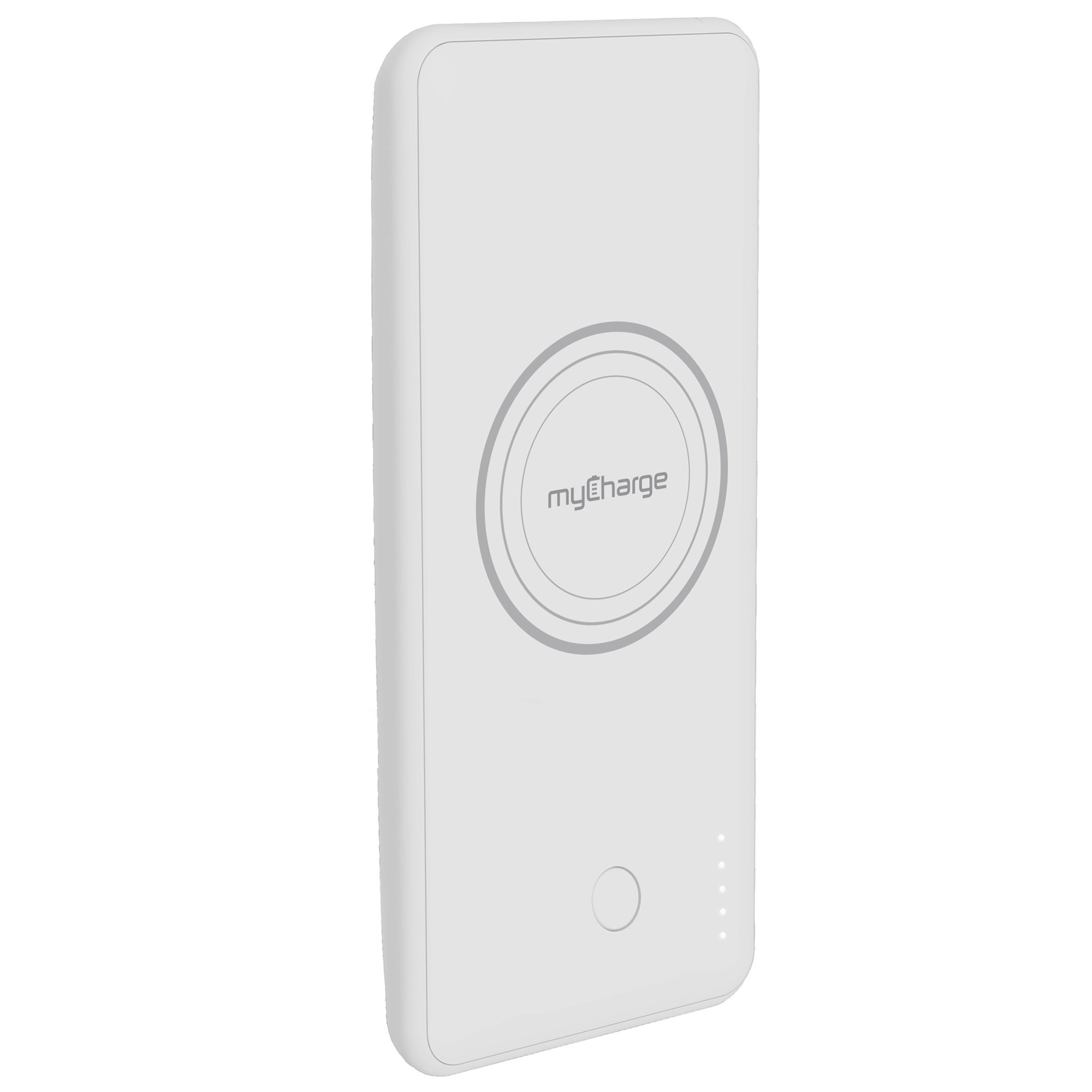 myCharge Unplugged 10k Fast Wireless Power Bank
$69.99; mycharge.com
Offers families an easy way to charge all of their children's on-the-road gadgets; leaving them hours to watch their favorite show or play their favorite games. This 10,000mAh wireless portable charger is not only certified to Qi standard but also meets the Apple and Samsung Fast Charge standard. With wireless charging capabilities and two USB ports you're able to charge your phone, their tablet, and wireless headphones simultaneously.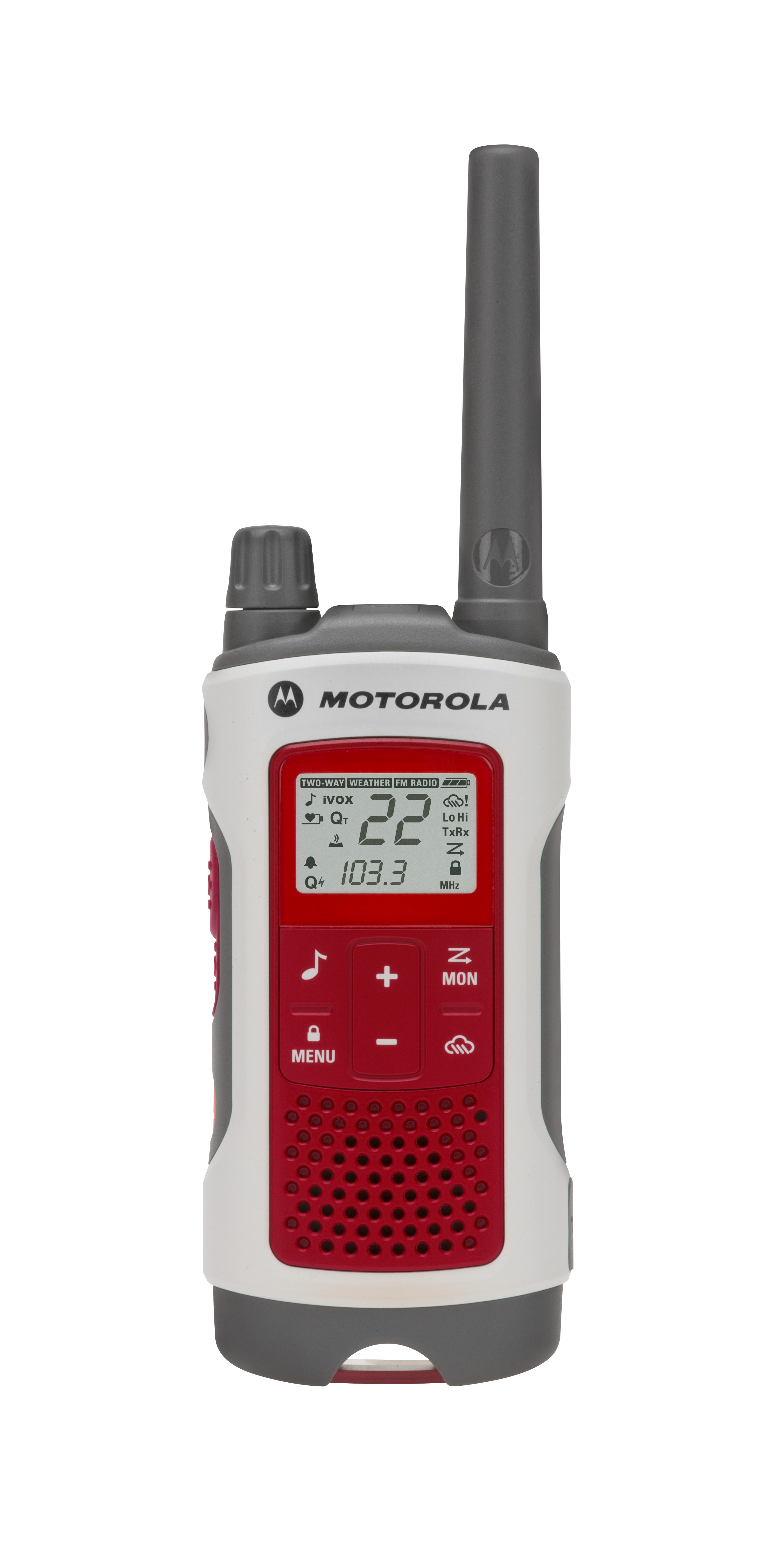 Motorola Talkabout T480
$69.99 per radio; Shop.motorolasolutions.com
This two-way radio helps families stay connected when the unexpected hits, like a power outage when cell phones are down. It comes with a wall/desk stand accessory, so can be used as a traditional weather alert radio or as a two-way radio. There is a flashlight that also automatically turns on when there is a power outage. Features an emergency alert button, safety whistle belt clip, NOAA weather channels for continuous updates and alerts, an FM Radio and up to 35-mile range.

Hydaway 2.0 Collapsible Water Bottle
$25; Amazon.com
Whether enduring a layover or a long road trip, Hydaway 2.0 is the world's most collapsible water bottle and the perfect ultra-stashable, go-anywhere alternative. The innovative bottles can be folded down to just over 1-inch to easily fit in a pocket, backpack, gym bag or diaper bag.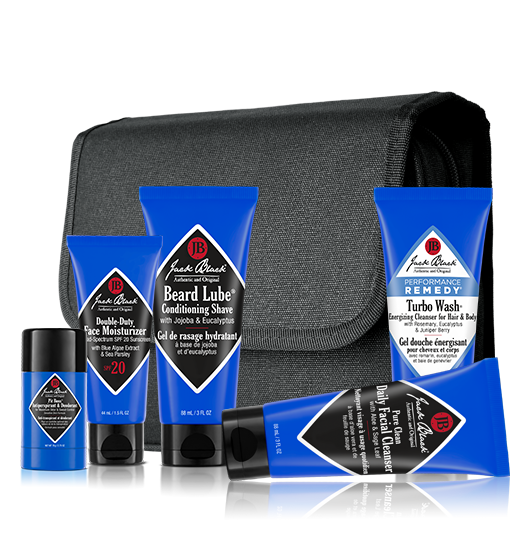 The Grand Tour : Jack Black Travel Bag and Face Products
$81; GetJackBlack.com
Everything you need for everywhere you go, in convenient, TSA-approved travel sizes. Comes with a waxed-canvas travel bag with hanger. This bag conveniently unfolds so you can easily see every item when you travel.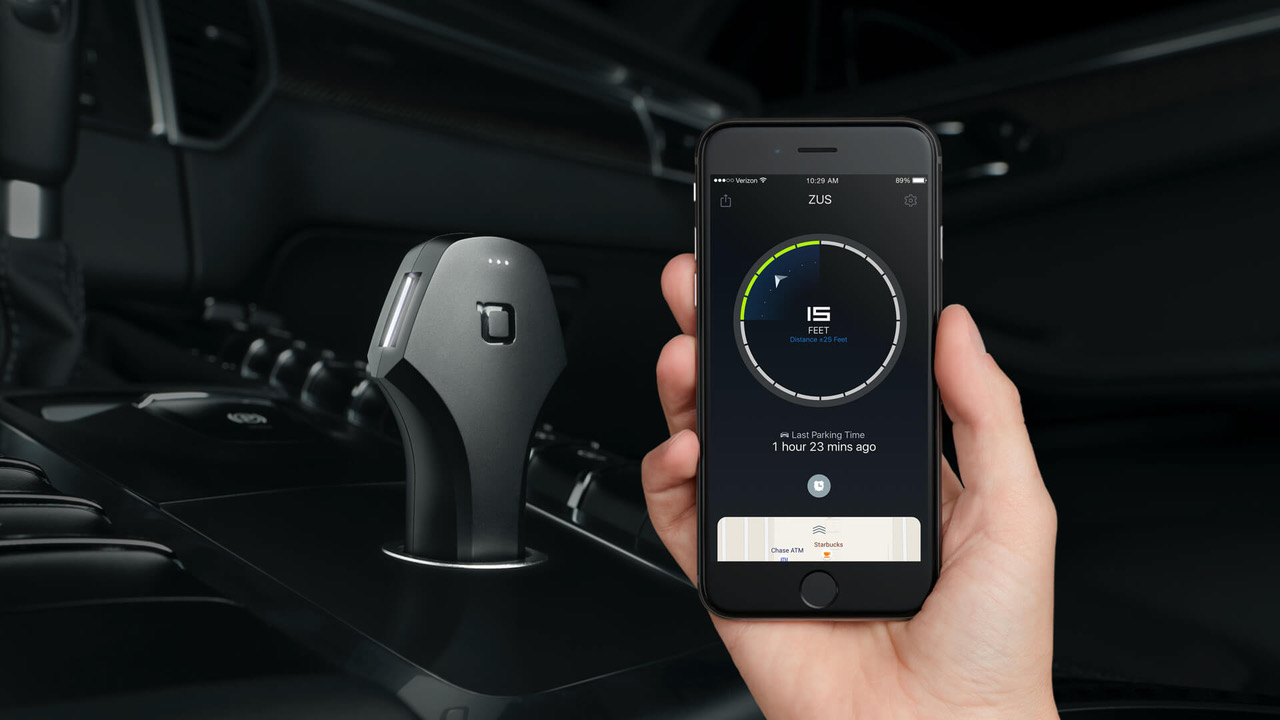 ZUS Smart Car Charger Qualcomm Quick Charge Edition
$24.99-39.99; Nonda.co
It charges twice as fast as other chargers and looks good in any car with its simple and sleek design. The two USB ports features Qualcomm Quick Charge 2.0 Tech and lets everyone get a chance to charge their device quickly. When paired with the ZUS app, the charger also helps users find their car, monitor car battery health, record mileage and send alerts when the parking meter is up.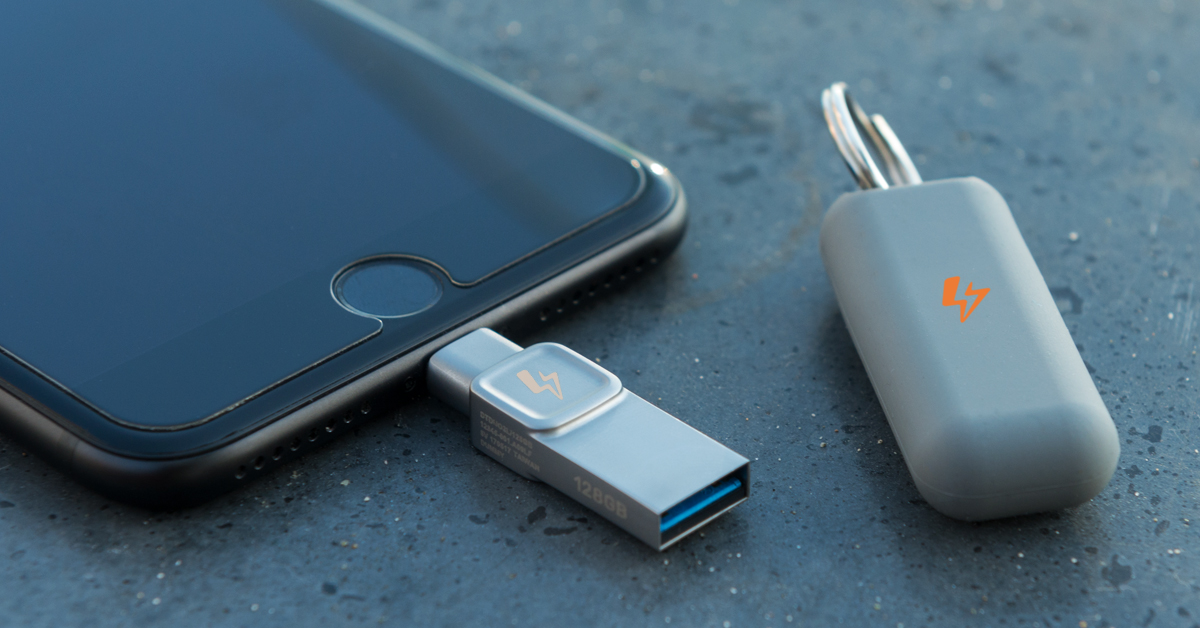 DataTraveler Bolt Duo
$34.99 for 32GB; $44 for 64GB; $69.99 for 128GB; KingstonGo.com
Small, easy to carry storage drive with large capacity. Don't let running out of storage keep you from capturing that perfect moment. The Bolt is an easy way to extend storage space to your iPhone or iPad. Think of it like a flash drive for your iPhone. Simply plug it in, download the Bolt app, and then back up your camera roll to the expanded memory.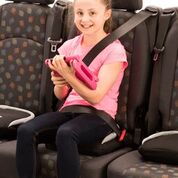 BubbleBum Ultra Portable & Foldable Inflatable Car Booster Seat
$34.99; BubbleBum.co/us/
BubbleBum is ideal for daily school carpooling and even fits three across the back. BubbleBum gives older kiddos (ages 4-11) just the right "boost" to prevent the risk of slouching (which happens with flat car booster seats) and seat belt abdominal injury in the event of a crash. The air filled design provides extra comfort and utilizes memory foam technology to help create stability and structural integrity in the seat with side positioners to correctly position the lap belt.

Powercell 3015c USB-C
Price: $44.99; MobileAccessories.com
Featuring an on/off button and anodized aluminum housing, this all-in-one solution is the perfect source for on the go power. Provides 12 additional hours of talk time, 10 hours of internet and video playback, and 50 hours of audio time.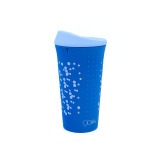 Printed Silicone Travel Mug
$15.95; GoSili.com
Meet the only silicone coffee cup on the market without a plastic lid — now in three styin' prints. These travel mugs are 100% plastic-free with an embedded stainless steel ring that makes them strong enough to grip without collapsing. It's microwaveable, it's stylish, and it'll fit in your cupholder — you're welcome.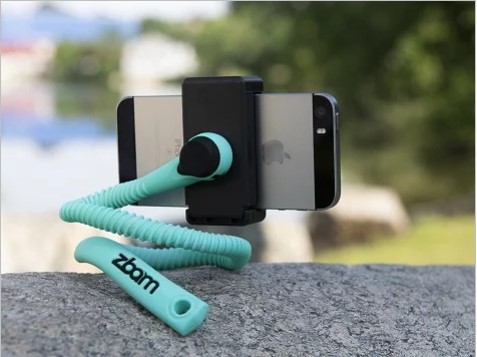 Flexible Phone Mount & Remote Shutter
$22.95; TheGrommet.com
Bluetooth shutter remote gives you the freedom to take photos from up to 30 feet away. Flexible mount design can wrap around an arm, tree limb, or can be used as a tripod. Allows you to use the main camera on the back of your phone for higher quality photos. Travel-friendly design folds down small enough to fit in your pocket and can expand to 31.5".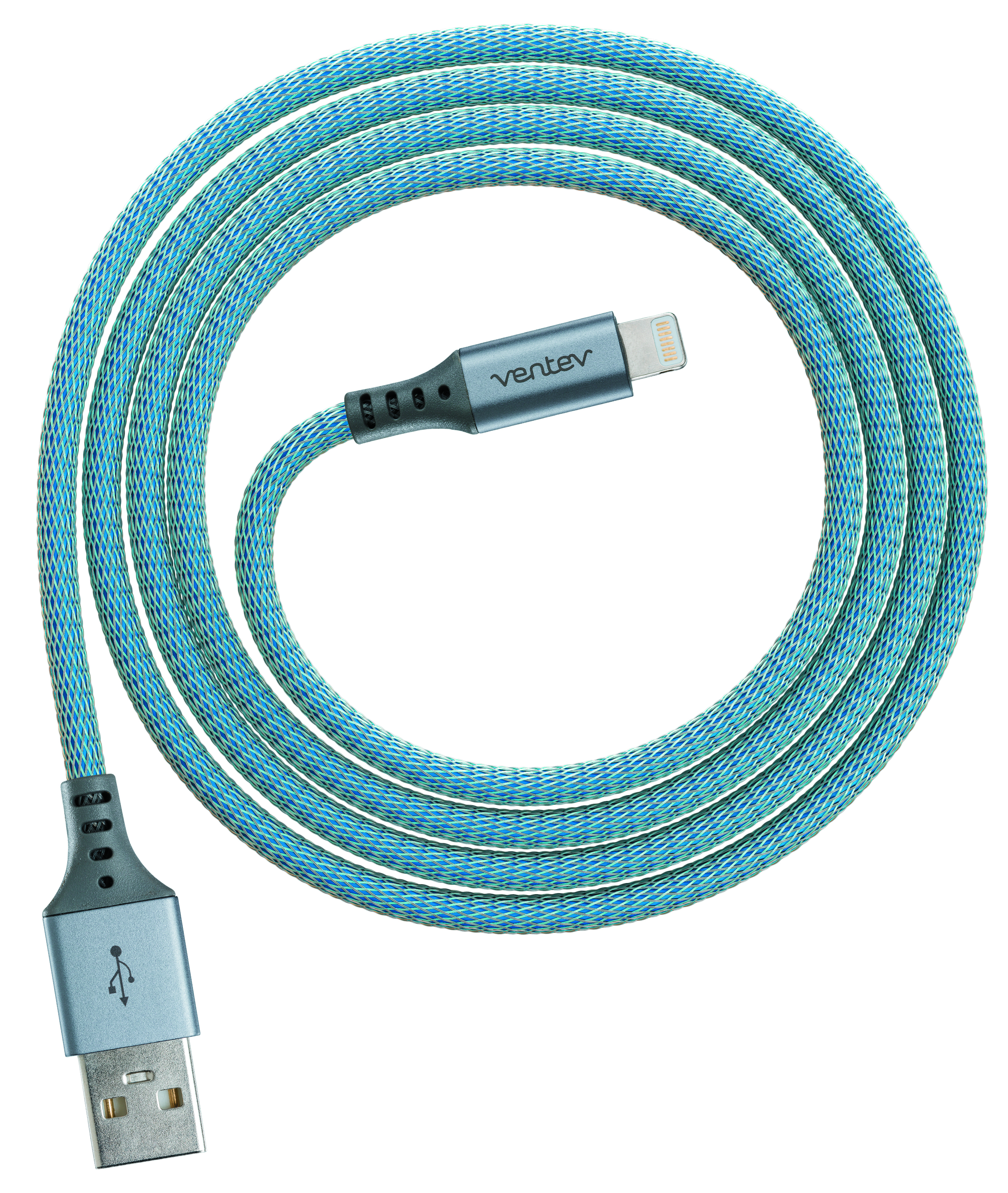 4' Chargesync alloy Apple Lightning Cable
$24.99; MobileAccessories.com
Ventev's 4ft chargesync cables are afrayed of nothing. The alloy cables showcase an ultra-sleek, brushed aluminum housing, and are braided with a patented high-tensile wrap, providing a premium finish, "no fray" durability, and the reliable connection to stay charged up. The chargesync alloy cables are compatible with the newest Apple Lightning devices, with both data transfer and charging capabilities.
5v Heated Travel Pillow by Volt
$69.95; VoltHeat.com
Puts heat right at the base of your neck to help provide soothing warmth and comfort while traveling. The backbone of this pillow is high density memory foam that contours to your neck as it heats up, to cradle and support your head as you sleep or relax. Choose from three power level settings with the push of a button using the built in thermostat controller. When you aren't using the battery to power your Volt product, you can use it as a charging device for your cell phone.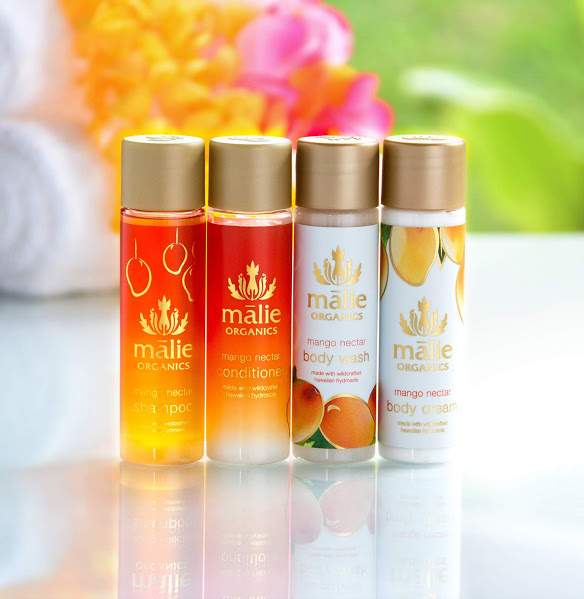 Jet Set Gift Set
$39.50; Malie.com
Holiday travel just got dreamier with this TSA-friendly set that features a body cream, body wash, shampoo, and conditioner nestled in a travel bag. Choose from two aroma options: Koke'e or Mango Nectar.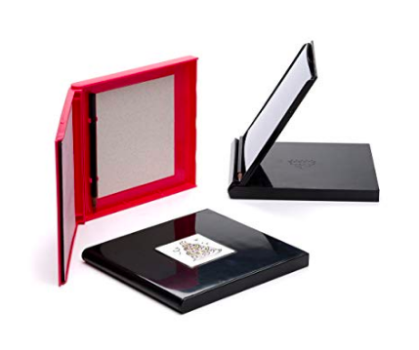 Mini Buddha Board

$13.95; Buddhaboard.com
Fun for both parents and kids, the mini Buddha Board lets you paint with water and then watch it disappear and then start again. Keep the kids entertained while traveling. Easy to take on the go and fun to have at home too.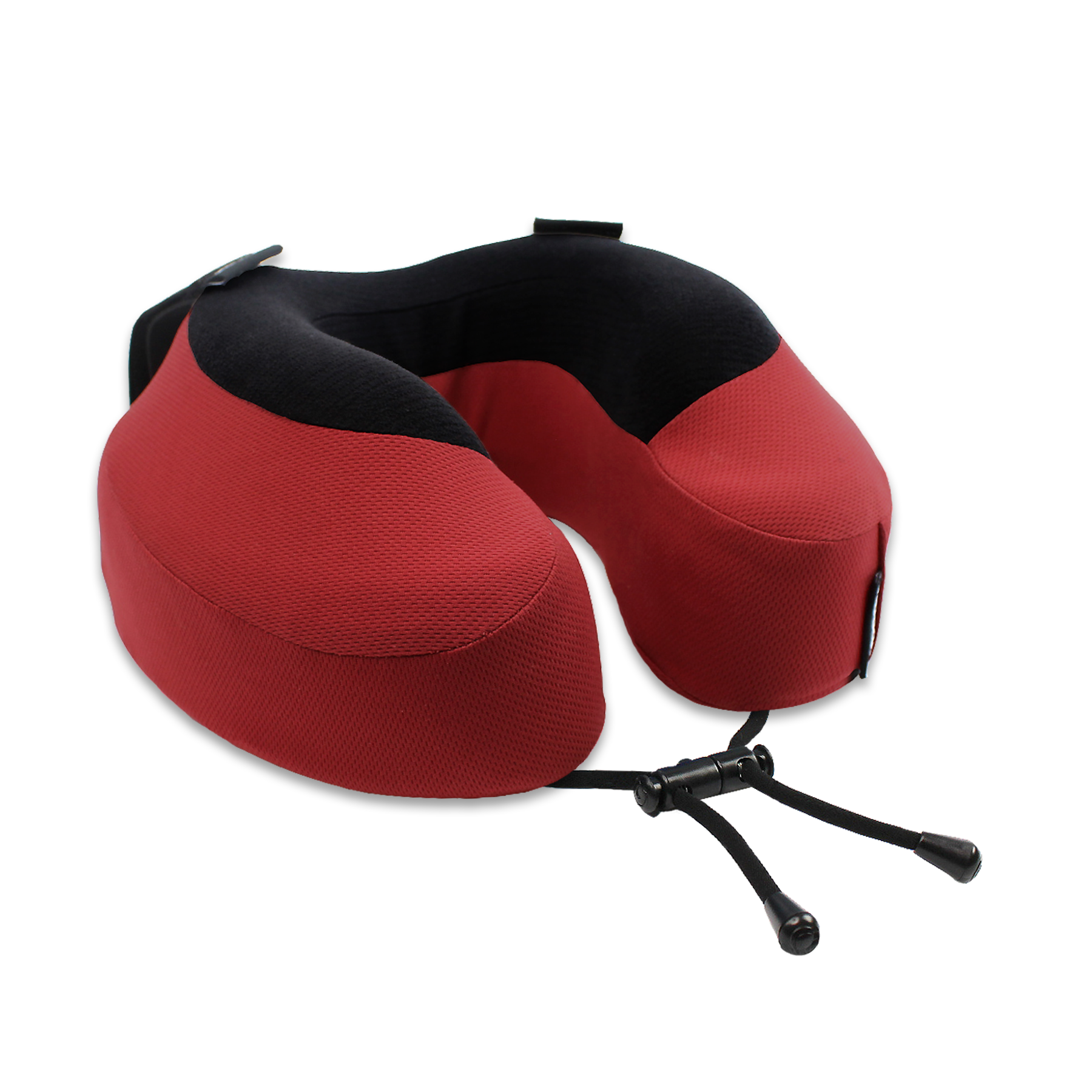 Evolution S3 Pillow
$39.99; Cabeau.com
Keeps your head from falling forward by attaching to the plane seat wings. The body of the pillow is designed with a high performance quick-dry fabric to keep you cool and dry in almost any climate, so you can rest and relax on your journey. The pillow's high-quality plush memory-foam will make you feel like you are sleeping on a cloud, while the adjustable clasp will ensure the pillow fits your neck size. The Evolution S3 pillow, which comes in five colors, eliminates travel discomfort connected to head falling forward and sideways, and uneasy sleep.
Eagle Creek Wayfinder Waistpack Small
$30; EagleCreek.com
Seriously playful. Totally organized. Fleece-lined electronics compartment for tablet, e-reader, or phone. Main compartment has zippered mesh pocket with key fob and organizer pockets for pens and small items. Reflective hit on bottom lash point for low light visibility. Side webbing loops for gear attachment and top grab handle. Adjustable waistband adjusts up to 56 inches with strap keepers to keep excess length from dangling.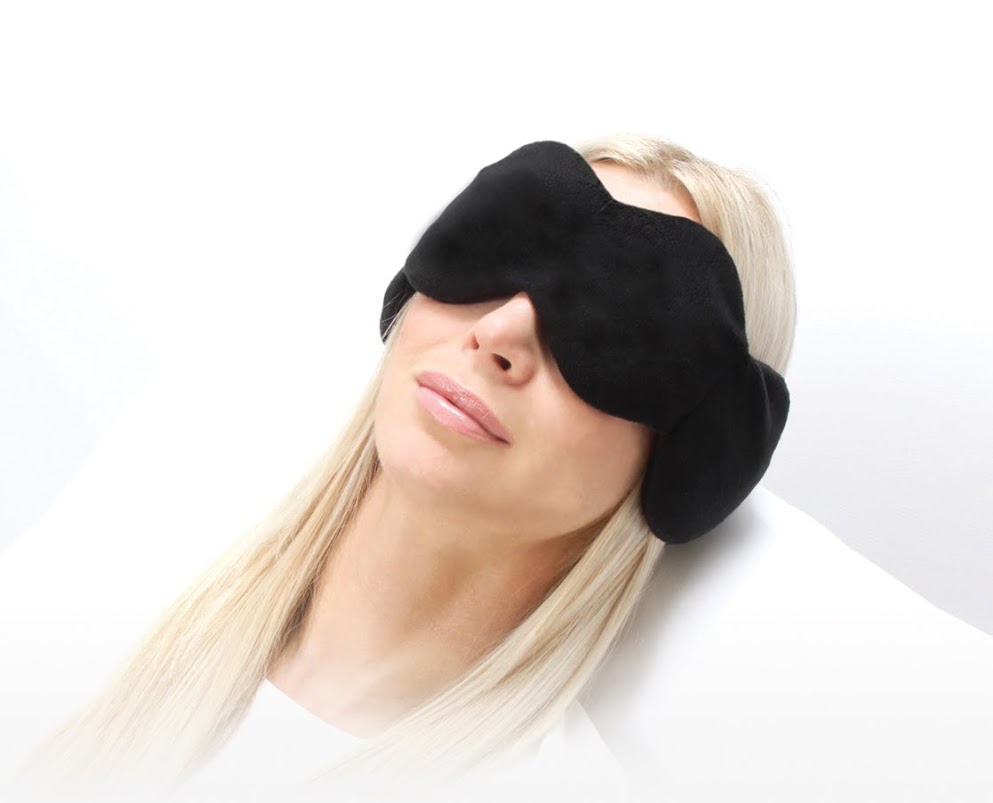 nodpod
$29.99; nodpod.com
This uniquely shaped, microbead filled eye pillow will make your trips more comfortable as you doze off on your way to your destination. By delivering the power of Weighted Sleep Therapy, nodpod allows you to sleep comfortably in any position. Each pod is weighted with soothing microbeads. Pull through slit for upright comfort with no straps or snaps. Jersey cotton side cools while fleece side warms.
Regalo Baby Play Set
$109; Regalo-baby.com
Creating a safe play area for your child in seconds, the lightweight, foldable, play yard is ideal for at home, when traveling, at the park or a day at the beach. Boasting an all-steel construction, this attractive play yard measures 62" wide and 26" high and was built with durability in mind. Equipped with soft, ventilating mesh sides and an easy to clean nylon bottom, the yard easily accommodates children between 6-24 months. The extra width of the eight-panel play yard gives your little one more space to move around. Taking only a minute to set up, the portable play yard is ideal for indoor and outdoor use for the on-the-go family.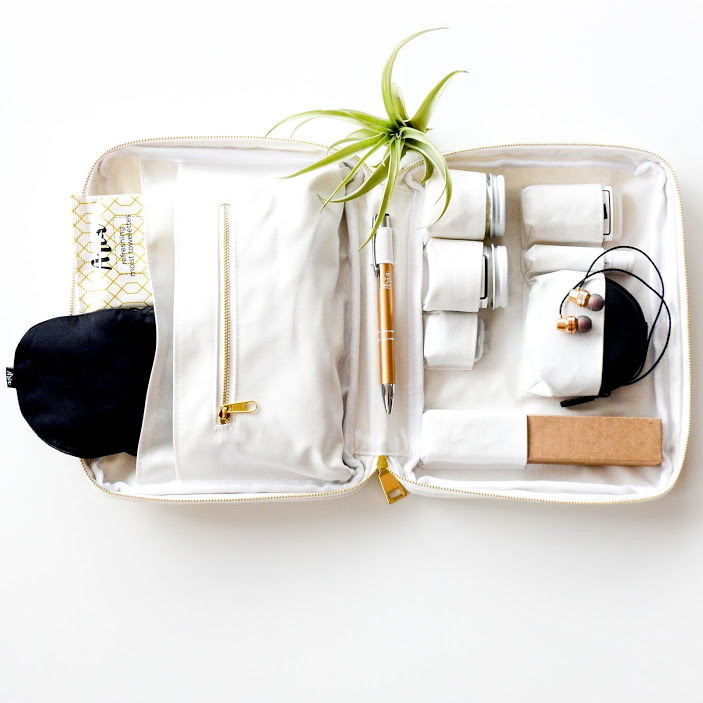 Aria Kit
$79.99; AriaKit.com
Perfectly organized and full of everything you need to stay comfortable on the plane and on layovers. Hand-picked, high-quality materials to make your travel experience incredibly comfortable. Includes handmade face and body moisturize, lip balm with essential oils, all-natural deodorant, natural toothpaste with colloidal silver, alcohol-free, gentle wet wipes that remove makeup and more.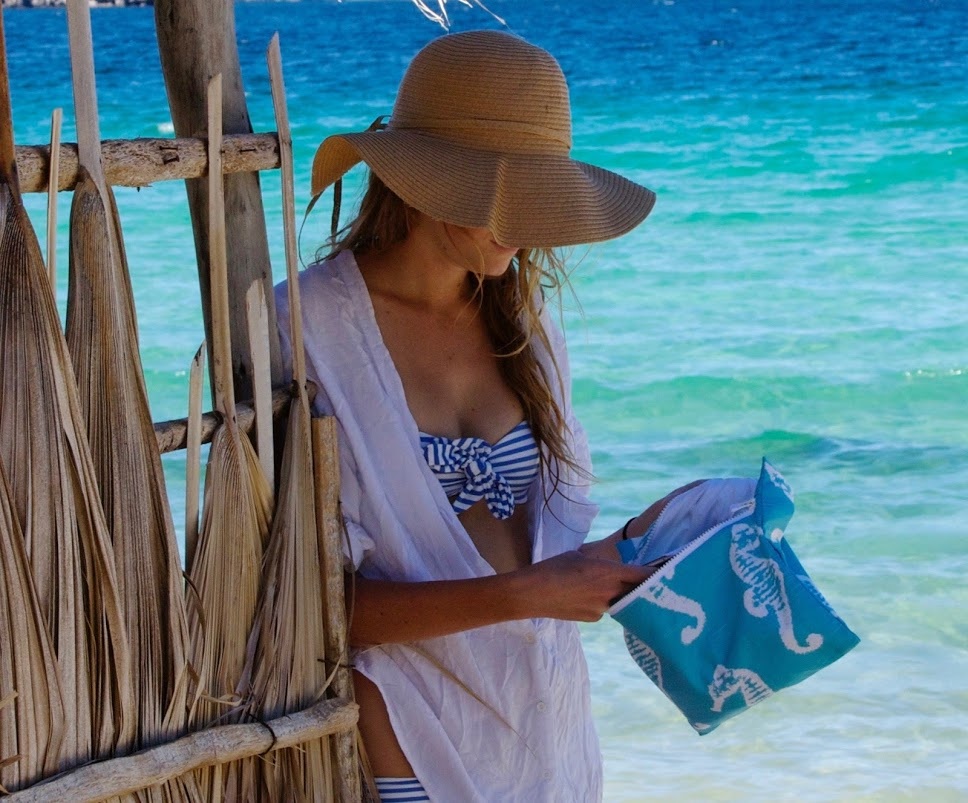 Wander Wet Bags
$32; WanderWetBags.com
Wherever you're headed this holiday season, travel in style with the beautiful, on-trend cotton prints from Wander Wet Bags. Made right under the SoCal sun, these super cute, high quality accessories make the perfect gifts for those friends who love to travel. Add this to your carry-on bag as you travel to your next destination. Eco-friendly and water-resistant, simply stash phone, keys, wallet in a Wander Wet Bag and they'll be ready for any trip this season.
Case + Drift Bundle
$95; CaseAndDrift.com
This travel set makes the perfect gift or personal treat for any traveler. Includes the drift wet bag, drift pouch and drift towel. The wet bag is used to store wet items or toiletries, keep valuables dry during beach days, boating or any outdoor adventure. Great for travel and everyday use. The drift pouch is a travel essential to make your journey a little easier. Pack and organize shoes, bras and undies, bikinis, laundry and more. The towel is an all-purpose quick drying travel companion.
Updated: April 2019