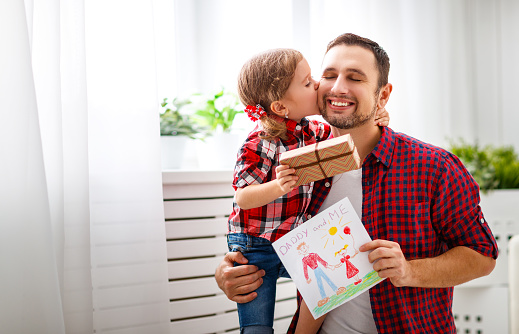 Looking for gift ideas for Dad or the other men in your life? Check out these great products they are sure to love.

Baseball Game
$50; AcrossTheBoardGame.com
Hit a home run with this handcrafted baseball game. Roll the dice and run the pegs around the bases to score a run. Fun for rookies and major league players alike, this game is easy to learn and fun for hours.
Casio CT-X700
$179.99; Casio.com
Features Casio's new AiX Sound Source the CT-X00 which can reproduce a wide variety of instruments such as acoustic and electric pianos, guitars, drums, basses, brass, wind instruments, string ensembles, etc.Offers Step-Up Lesson system which helps users easily learn songs, with the display showing proper fingering and notation. Features a back-lit LCD display, 61 piano-type keys, six-track recorder, 100 built.
FREEZE Cooling Pint Glasses (set of 2)
$30.99; HostStudios.com
Keep any refreshing drink cold, for hours on end. The magic, is in the gel. HOST's proprietary cooling gel is precisely engineered to keep a beverage perfectly cold for hours. After just two hours in the freezer, the Beer FREEZE is ready to do the hard work for you.Each glass is constructed with an insulated silicone band for comfortable handling.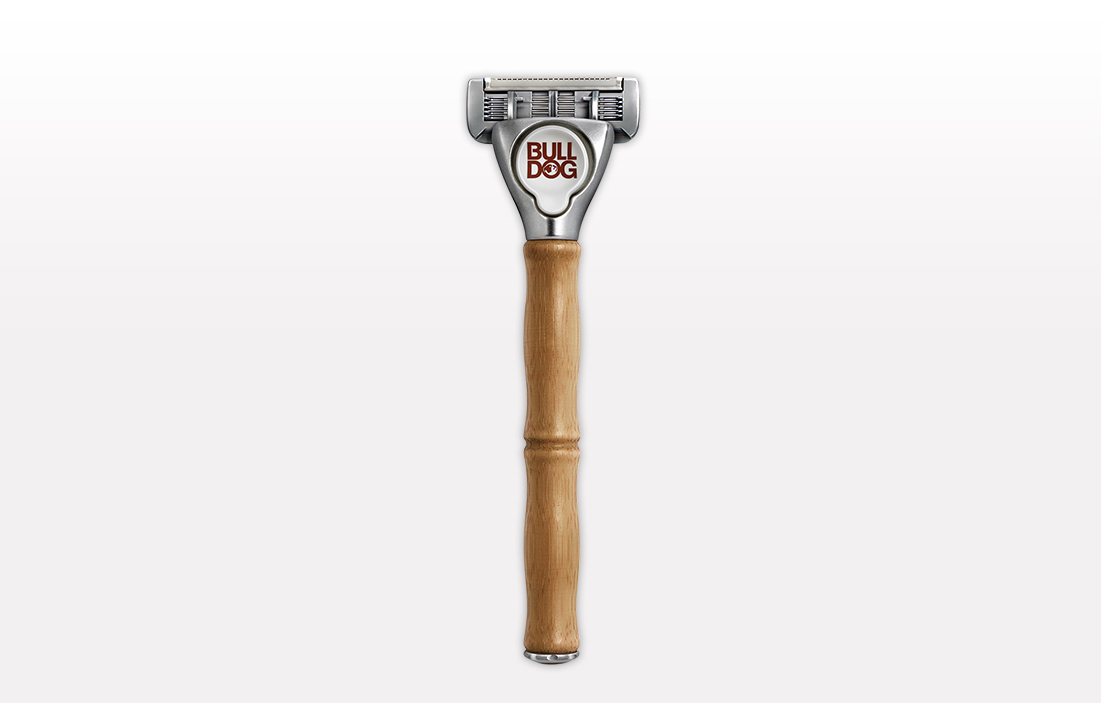 Bull Dog Original Bamboo Razor
$14.99; BullDogSkinCare.com
This razor comes with four refill blades and each refill has five tempered steel blades, a lubricating strip with aloe, and a precision trimmer and pivoting design. What sets these apart is the focus on lowering its environmental impact. From the natural bamboo handle to the un-chromed metal components.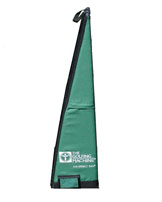 The Golfing Machine 3-D Impact Bag
$89.99; TheGolfingMachine.com
Ideal for those dads who practice as much as they play, this training aid is designed to teach accurate position and feel of the body and club at impact. Its unique, three-dimensional wedge shape gives players of all abilities versatility with multiple drills covered in an online instructional video. Arrives pre-filled with durable foam for immediate use indoors and out. A must have for any dad looking to improve his golf game (and honestly who isn't).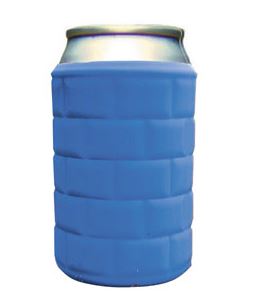 22 Below Koozie
$15.95; CorkPops.com
The 22 Below Koozie is available in a wide variety of colors including Panther Blue, Onyx Black, Charcoal Grey, Fushia Pink, Arctic White and Atomic Orange.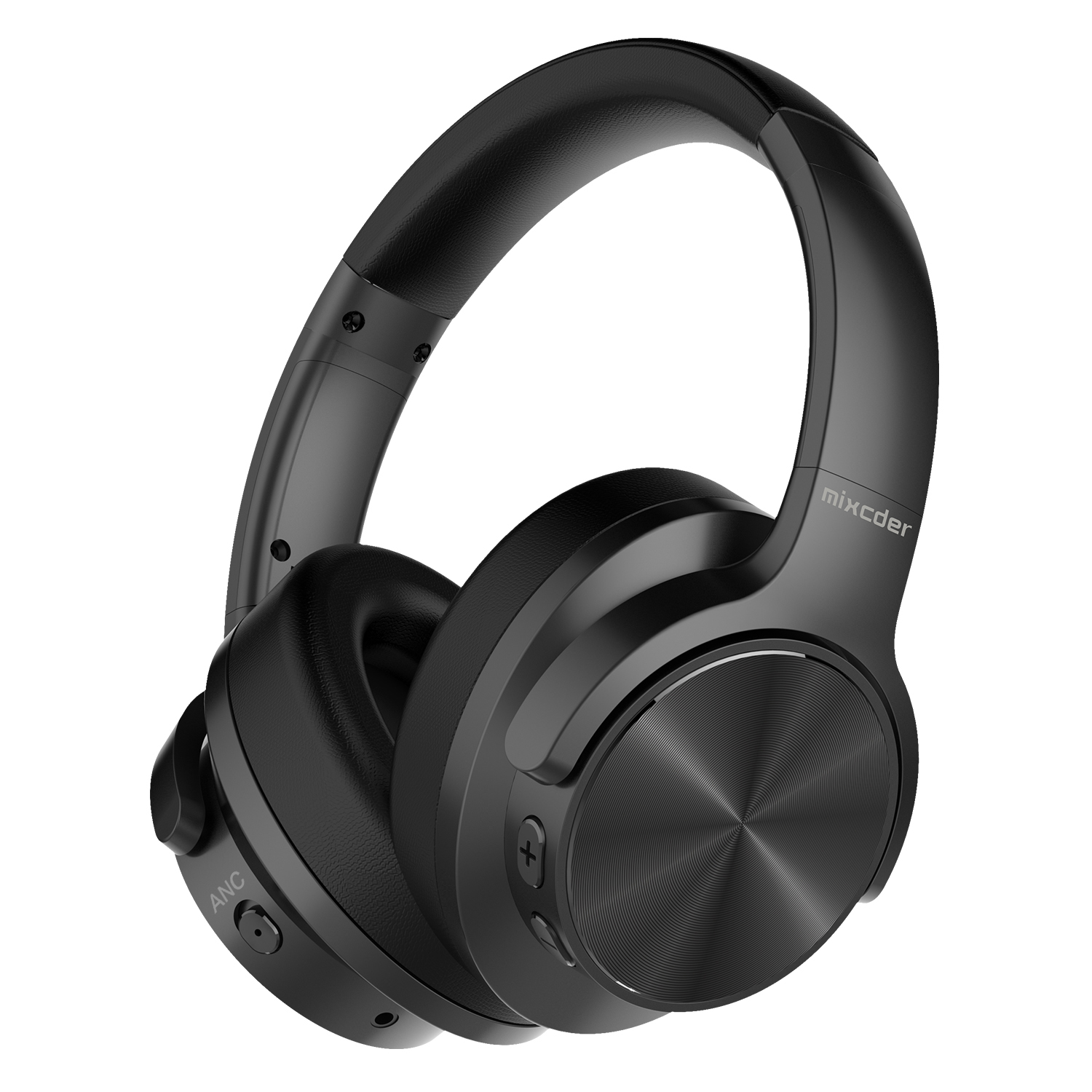 Mixcder E9 Active Noise Canceling Bluetooth Hi-Fi Stereo Headphones
$79.99; Mixcder.com
With deep bass and built-in microphone, the Mixcder E9 offers the latest advancements in noise canceling technology with improved sound quality, and an extended 30 hour playtimePriced perfectly for students and adults, the travel-friendly foldable E9 headphones feature an elegant sleek design and comfortable soft foam pads with features audiophiles appreciate. The ANC technology continuously detects and reacts to outside noises, analyzing sound waves and blocking out ambient sound by creating inverse waves for a totally immersive experience for beautiful music and sound.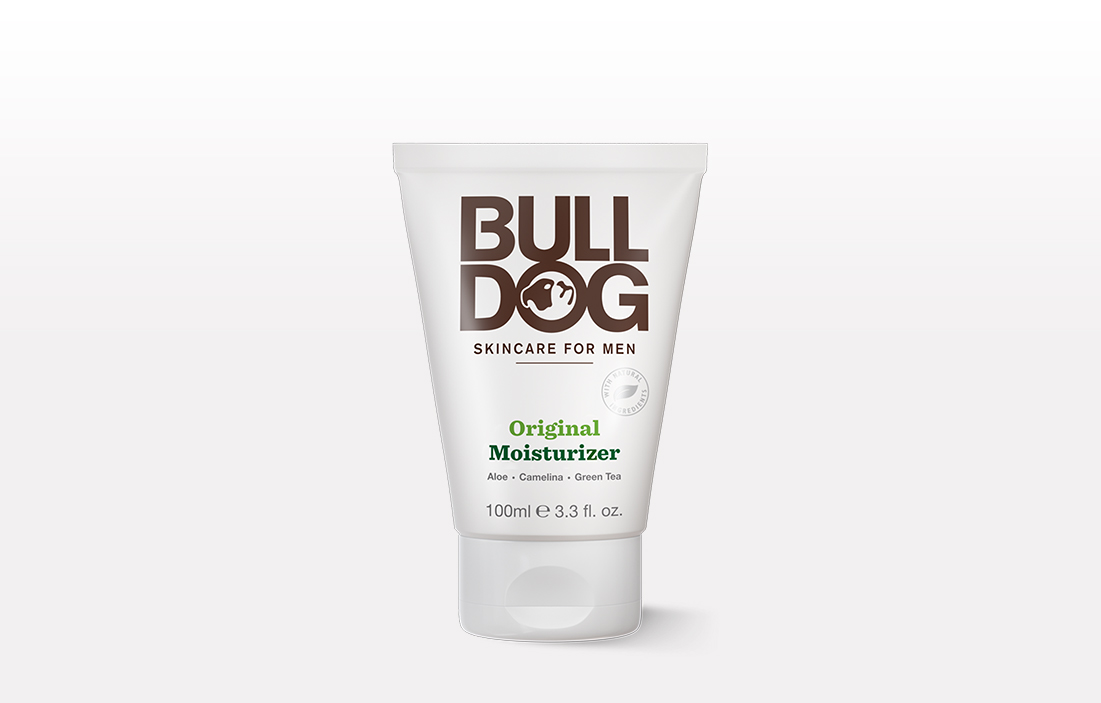 Bull Dog Original Moisturizer
$9.99; BullDogSkinCare.com
This moisturizer contains aloe vera, camelina oil and green tea. It has been specially formulated to hydrate the skin without leaving a sticky or greasy residue. It will also leave the skin looking healthier and feeling soft after use.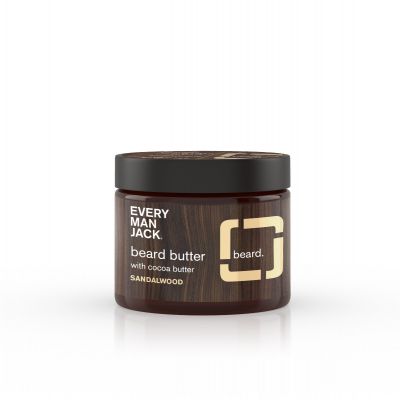 Every Man Jack Beard Butter
$10; EveryManJack.com
Beard butter helps rejuvenate and style an unruly, dry beard. Cocoa butter helps relieve itch and deeply hydrates. Wheat protein helps cub runaway hairs. A light sandalwood fragrance with just a hint of vanilla refreshes.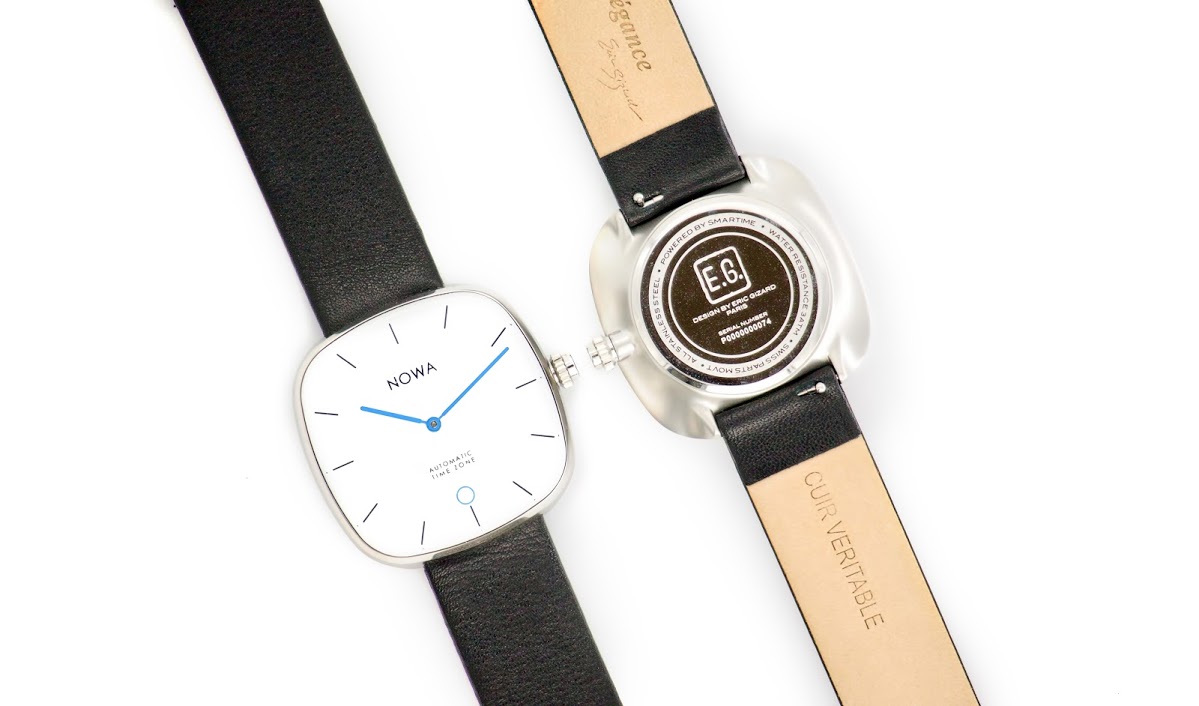 NOWA Smart Watch
$189-$229; Nowa.Watch
This gorgeous Hybrid Smart Watch automatically adjusts to your changing time-zone and it doesn't need to be charged. With an elegant French design, Italian Straps, Swiss movements and Sapphire coating on the glass, this showstopper combines modern technology with timeless elegance in the thinnest hybrid "smart watch" in the world. Capabilities include: activity tracking, sleep monitoring, Smart Controls (Reject calls, enable find my phone and access camera controls for the perfect selfie) and more.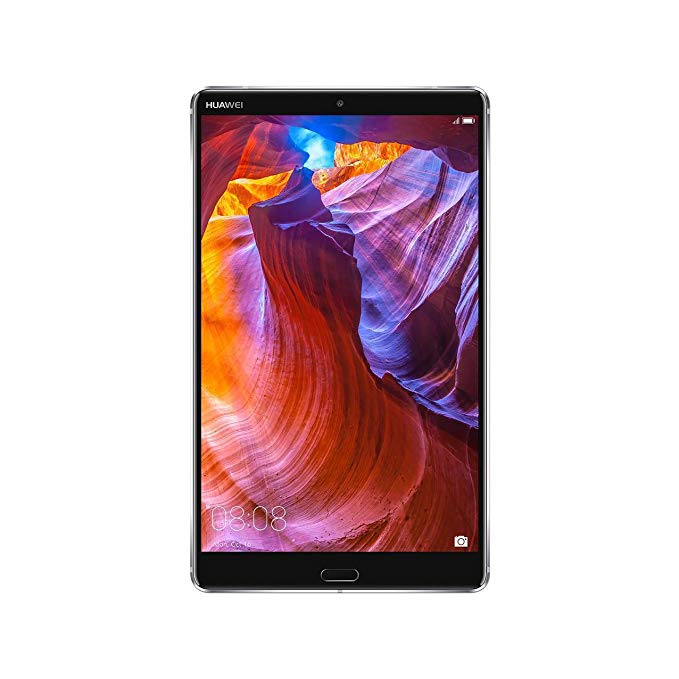 Huawei MediaPad M5
$319; Amazon.com
A large clear screen, slim and easy-to-hold design, and powerful processor, HUAWEI MediaPad M5 is perfect for both casual and hardcore gamers. The EMUI 8.0 minimizes distractions from notifications while playing.The curved metal body creates an elegant and beautiful industrial design that is remarkable for its simplicity. The aesthetic design is not just a pleasure for the eyes, but also comfortable to hold.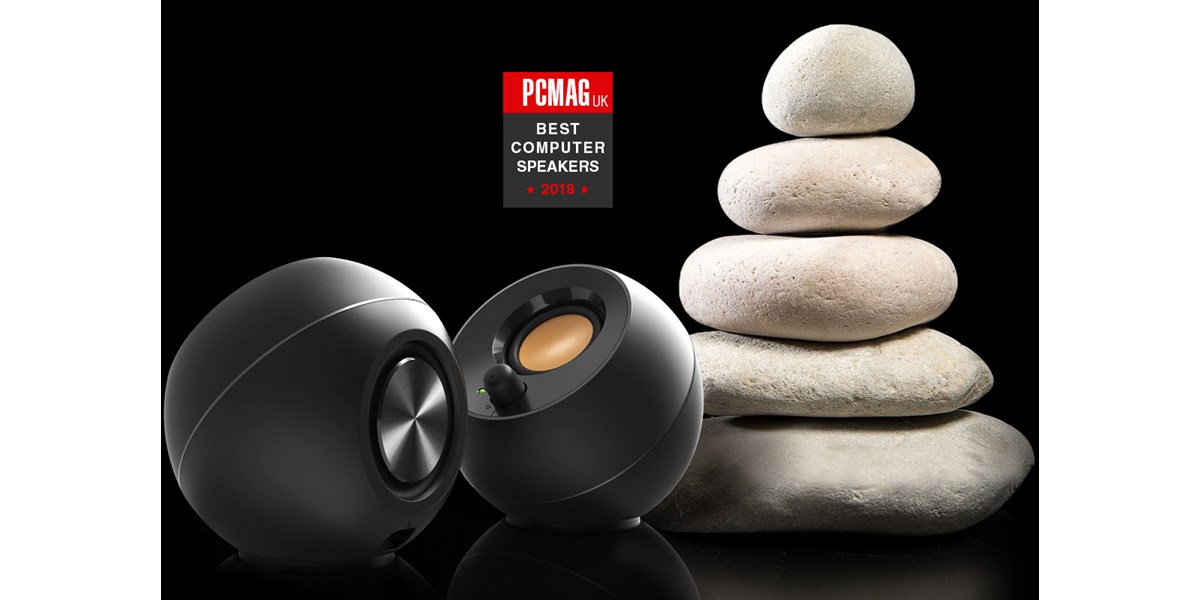 Creative Pebble Plus
$39.99; creative.com/PebblePlus
A set of 2.1 USB-powered desktop speakers that comes with a newly-designed standalone subwoofer for supreme bass effects. Featuring formidable 2-inch mid-range drivers that are angled perfectly at 45 degrees. The speakers are designed with the user as the center of attention. Together with the addition of a brand new 4-inch down-firing ported subwoofer, it simply puts the user in the audio limelight. Powered entirely by USB connectivity.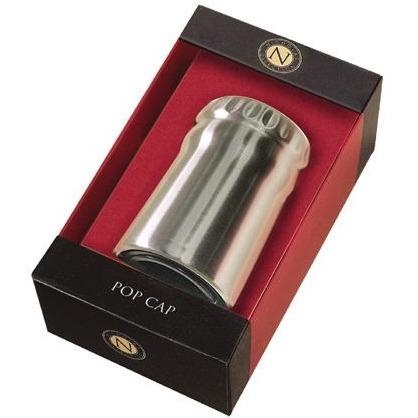 Nicholas Collection Pop Cap
$19; CorkPops.com
Simple to use bottle opener for beer, soda or for any other bottle with a cap. Skip the struggles of finding a way to open your bottle and just keep this handy caps off bottle opener in your pocket. Built in magnet keeps the cap in place after removal. Simply place the on the bottle, push down and pop it off.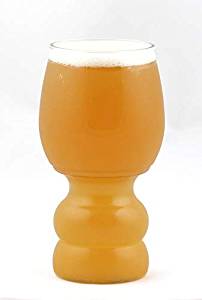 Outdoor-Safe Beer Cups
$19.99; Amazon.com
Fermented Reality's B Cups are the world's first plastic beer cups made especially for craft beer lovers, with different shapes specifically designed for different types of beer: IPA, lager, funk and stout. They look just like glass and hold up to all the elements. Eco-friendly, BPA-free, reusable and dishwasher safe.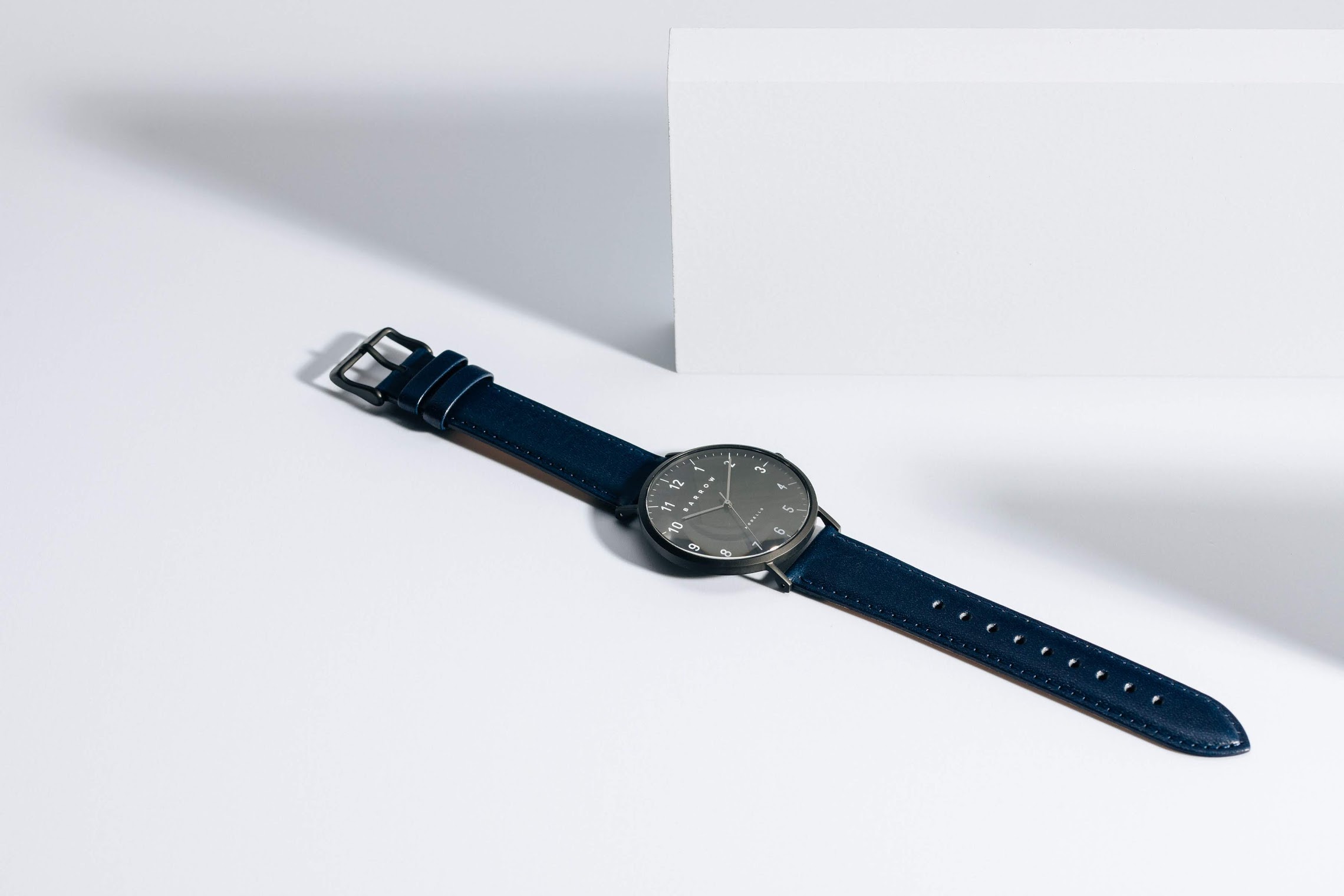 Barrow Modello Coal Watch
$143; http://shopbarrow.co
The Barrow Modello Coal is for the daring. Masculine in style, classic in simplicity. The dark dial, contrast against white Arabic numerals catches the eye, bouncing light off its curved domed face. Classic, ethical and made to last, a Barrow watch is for a lifetime, not a season. Swiss movement, sapphire crystal glass, a solid steel case, handcrafted vegetable tanned leather straps from a leather tannery based in Tuscany, and all comfortably priced.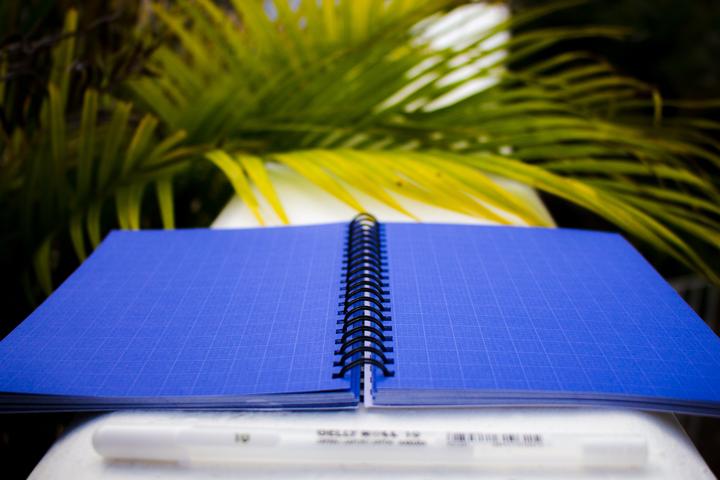 The Blu Notebook
$15.91; BluNotebooks.com
The Blu Notebook is the first sketchbook made from pages with the unique look and feel of blueprint paper, a journal that will certainly bring out the creativity in everyone. Put ink to BLU and get ready to feel inspired, invigorated and satisfied.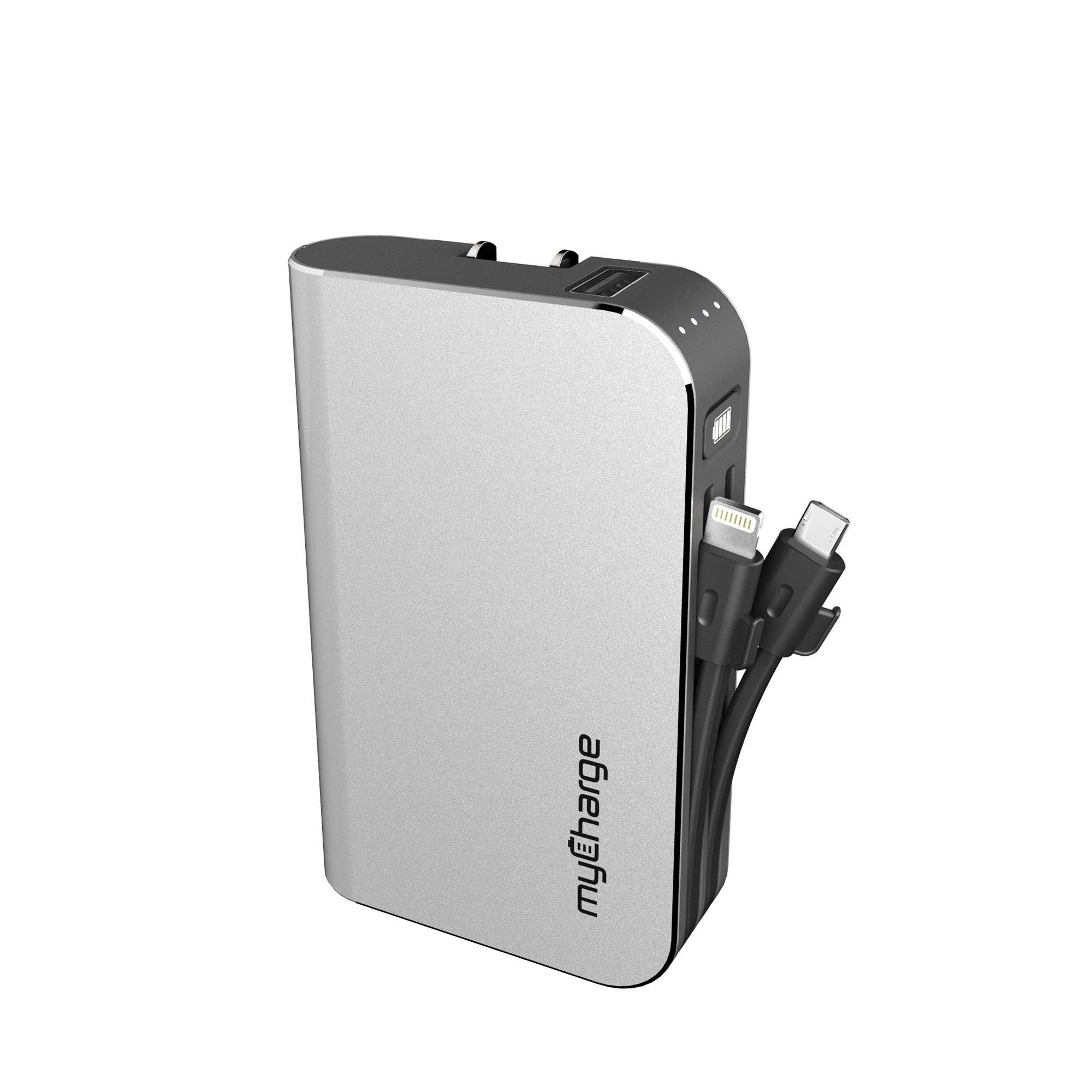 HubPlus
$79.99; MyCharge.com
The newly redesigned myCharge HubPlus 6700mAh portable charger is the quintessential powerbank. With an integrated Apple Lightning cable and an integrated micro-USB cable and the newly added USB port, staying charged on the go has never been easier. Carrying cables is a thing of the past, not only are the cables built in for effortless charging but wall prongs are built-in for effortless recharging.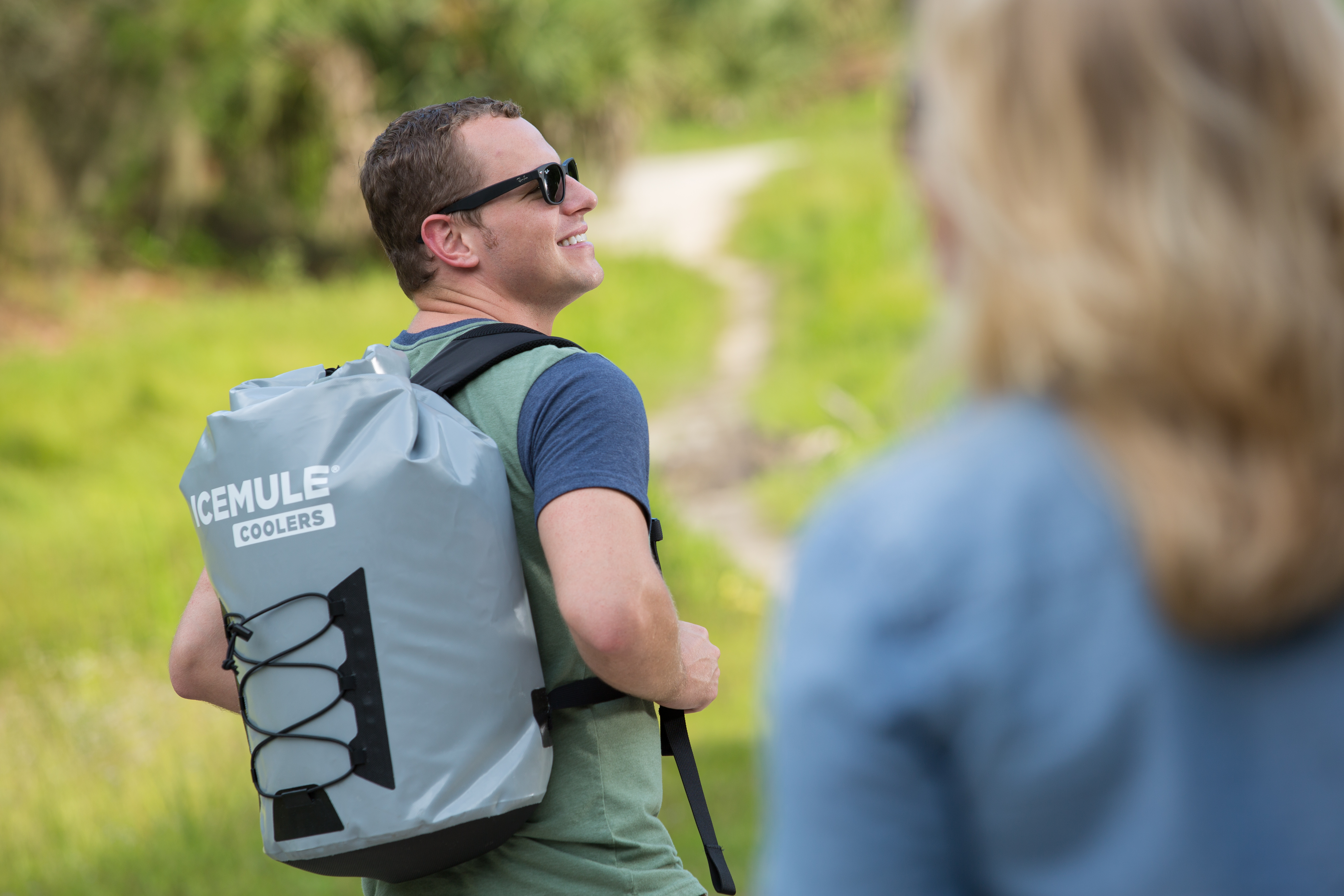 IceMule Soft-Sided Backpack Cooler
$49.95; TheGrommet.com
Fill it, roll it and securely fasten with buckle clips. A padded strap makes it comfortable to wear on long hauls, and it easily collapses and stores in its own sack. Whether you're camping, hiking, boating, or just hanging at the beach, an IceMule Cooler is one super-cool piece of gear.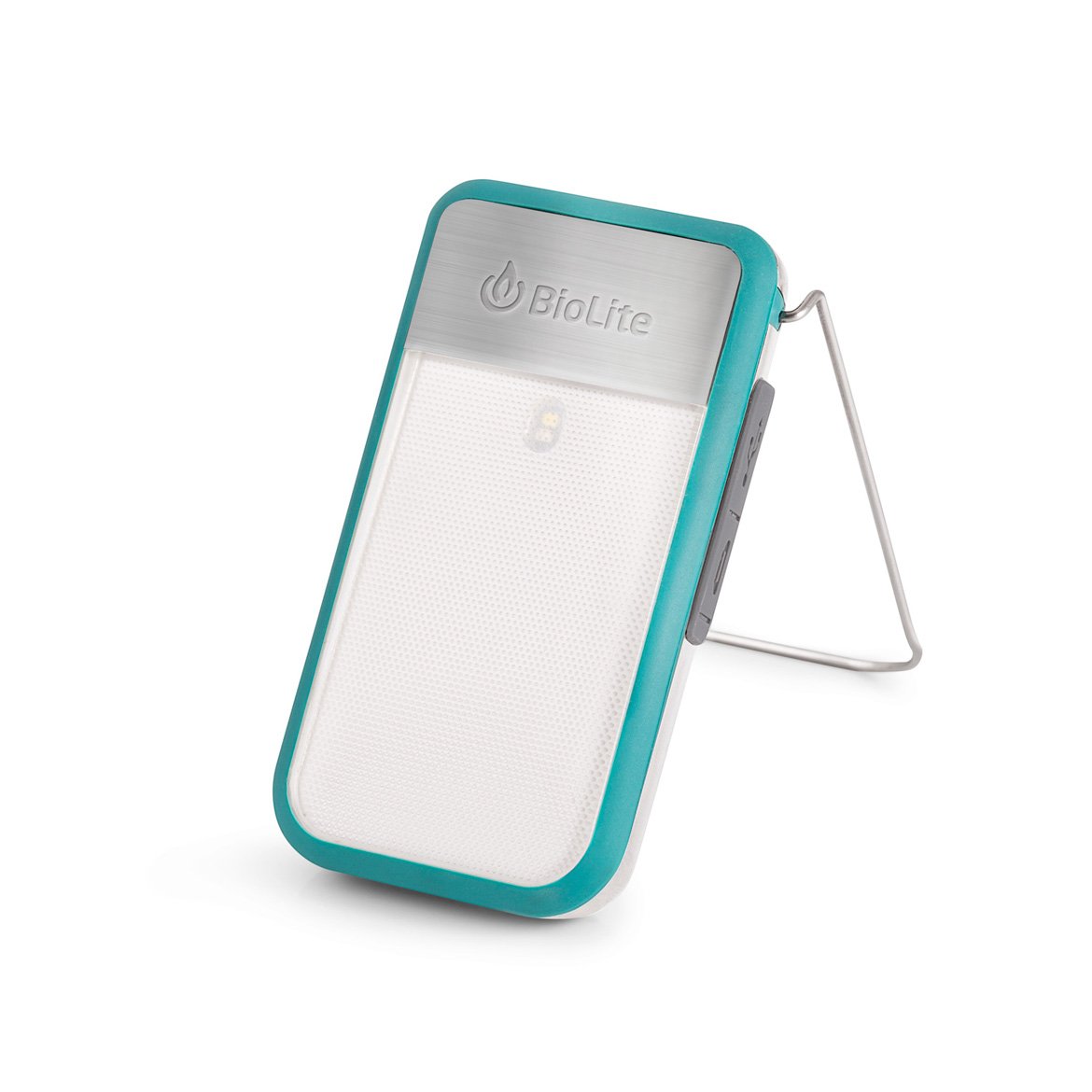 PowerLight Mini Clippable USB Rechargeable Lantern
$39.95; BioLiteEnergy.com
Ready for the trail or daily commute, go hands free with this clippable LED lantern that moves with you for on-the-go light and power. Features 135 Lumen Lantern with [5] modes: White, Bright White, Red, White Strobe, Red Strobe. Provides up to 52 hours of light or a power boost to your phone. Wire clipstand can be used to wear, hang, or tabletop your light.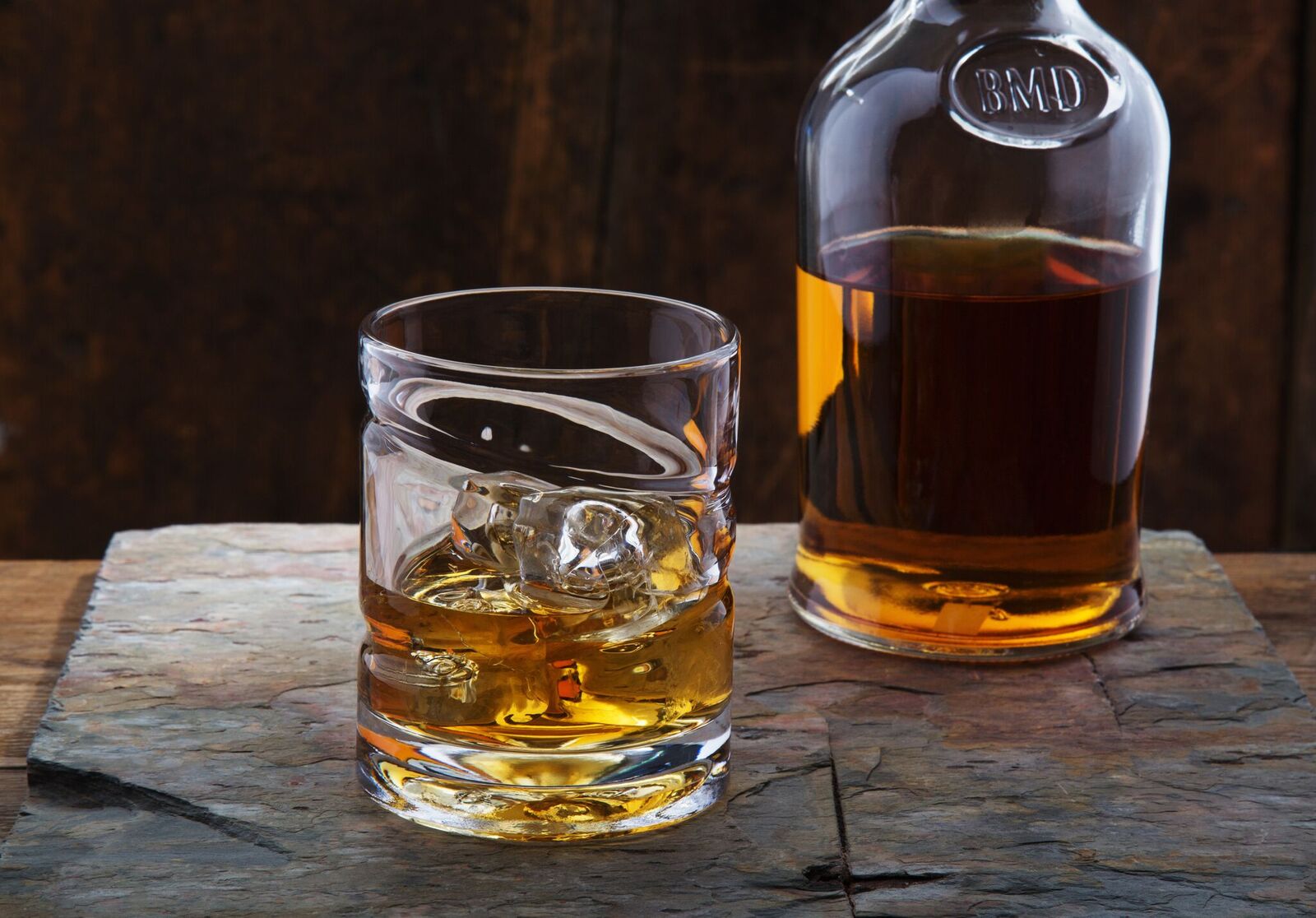 Helix Spinning Whiskey and Spirits Glass
$21.95; TheGrommet.com
The base of this glass is designed to spin in place without toppling users drinks. The spinning action helps aerate whiskey, which opens up flavor and aroma, creating an eye-catching effect with a purpose.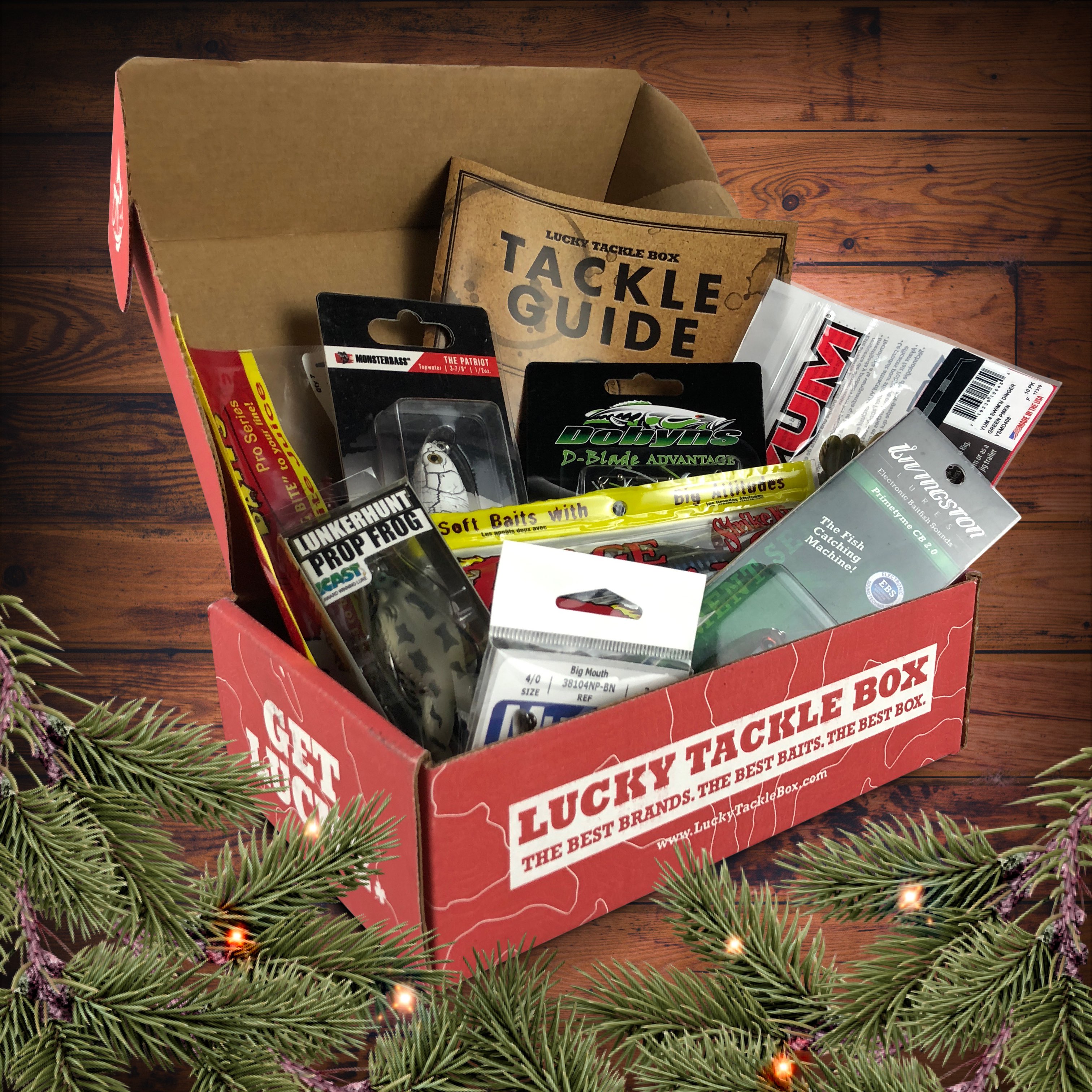 Lucky Tackle Box
Regular ($16.99), XL ($26.99), Tournament ($46); LuckyTackleBox.com
Lucky Tackle Box is the premier monthly subscription box in fishing. For one low monthly fee, Lucky Tackle Box will ship a box jam-packed full of the best new lures and baits every month. If you're looking to fish with the products that professional anglers use to catch big fish, then Lucky Tackle Box is the only monthly subscription box you'll ever want.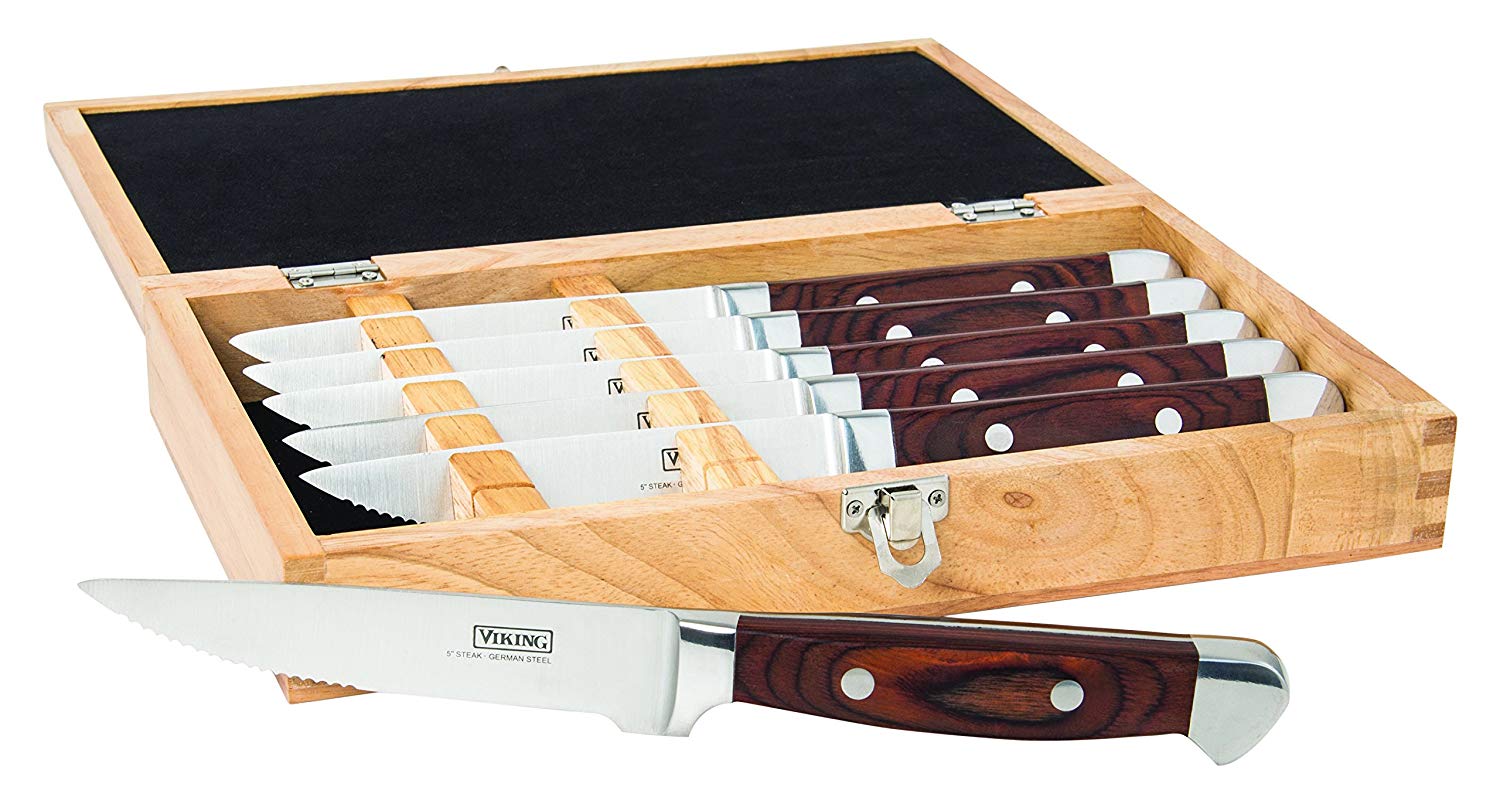 Viking Professional Steakhouse Style Knife Set
$79.95; Amazon.com
The restaurant grade 6-knife set is honed from durable German stainless steel with a Pakkawood handle that is double riveted to give the knife balance and offer your favorite home cook a comfortable experience when chopping. The knives are also partially serated, so they are perfect for cutting through things both thick and thin. The set comes in a bamboo gift box and is available in black or red.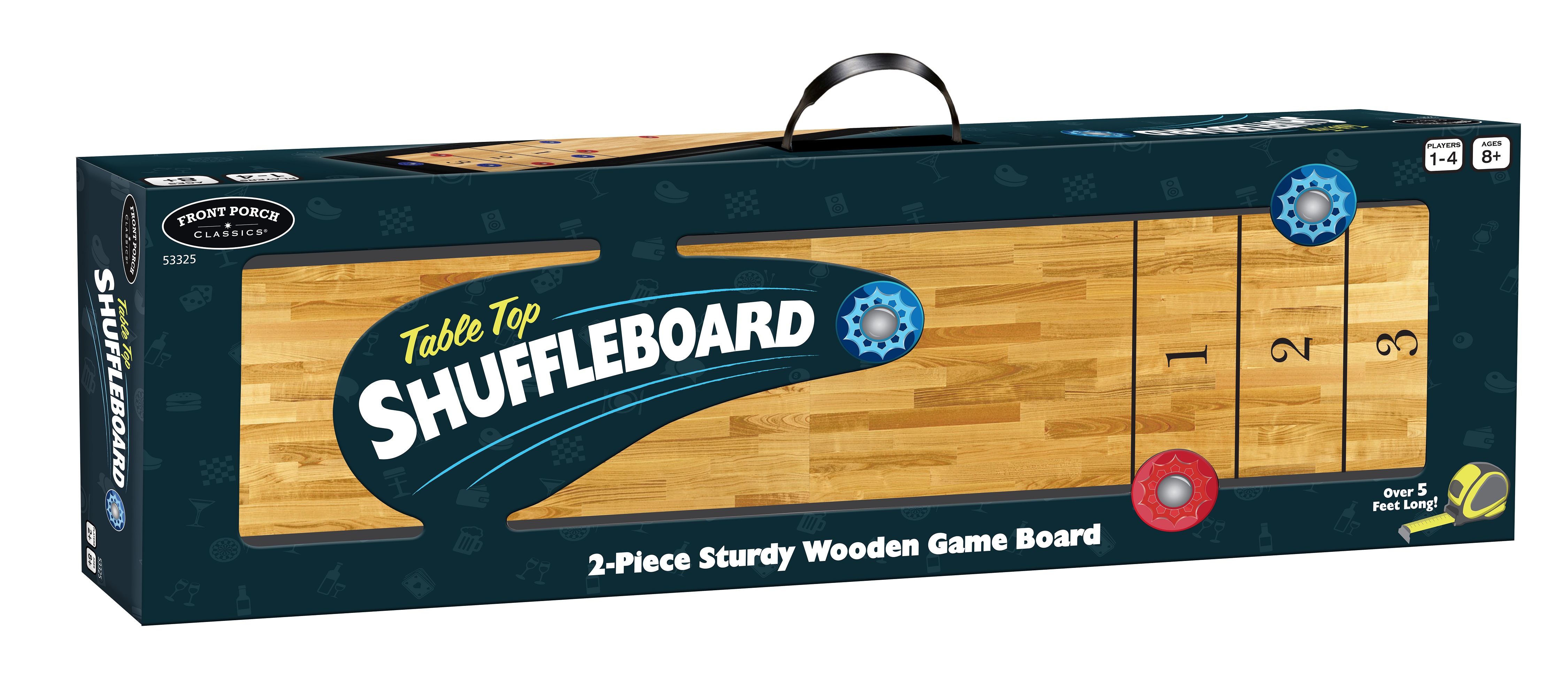 Table Top Shuffleboard
$99.99; AreYouGame.com
Bring pub-style shuffleboard home with this realistic, high quality, wooden table top version. Perfect for any game or recreation room. Game board measures 62" x 10" x 1.5". High-quality wooden production is sturdy and will last for years. Easily adjustable legs can level the board so any table can be playable. Separates into two main pieces and comes in a handled box for portable game play.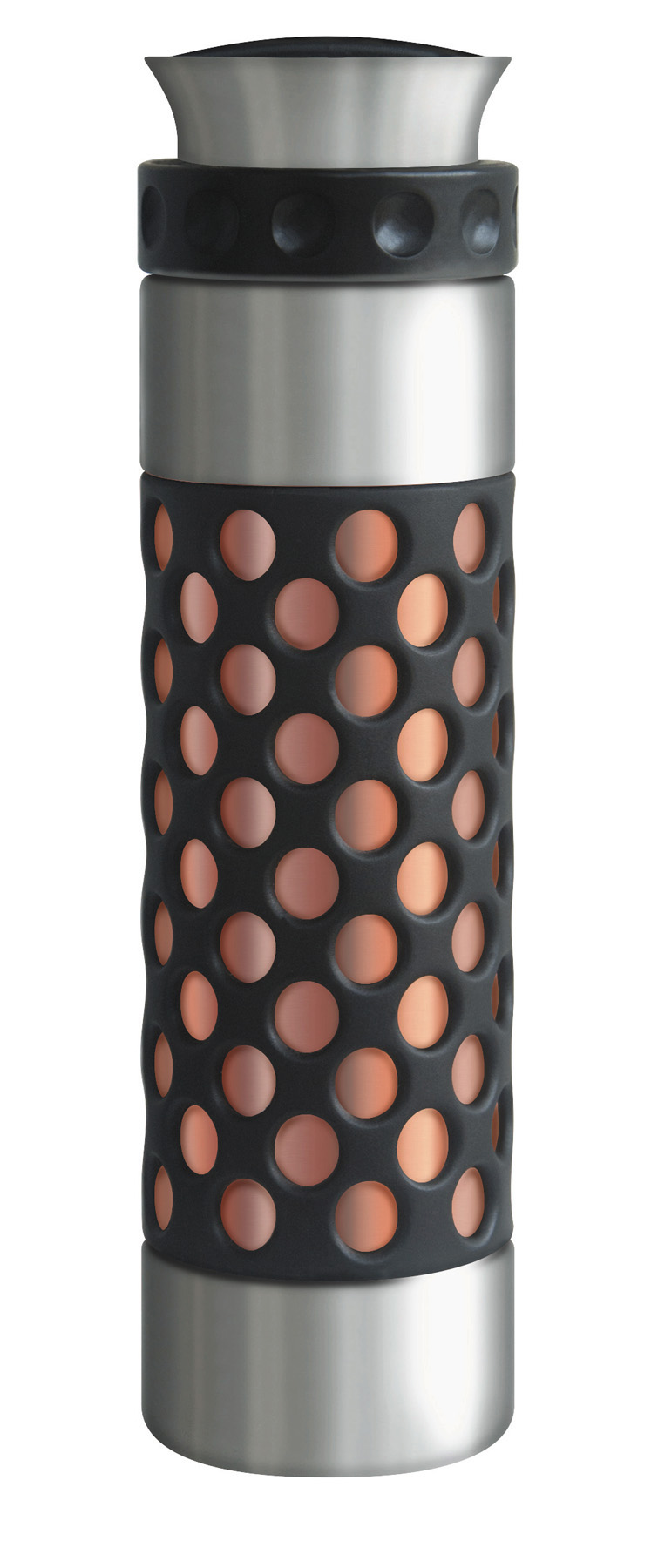 The Nicholas Collection Martini Shaker
$64; CorkPops.com
Designed to deliver perfectly mixed cocktails with style and class, this stainless steel and copper shaker is constructed of premium materials both inside and out. A decorative rubber sleeve not only adds visual appeal, but also provides grip to prevent slippage during shaking, in addition to insulating the hand from an icy exterior.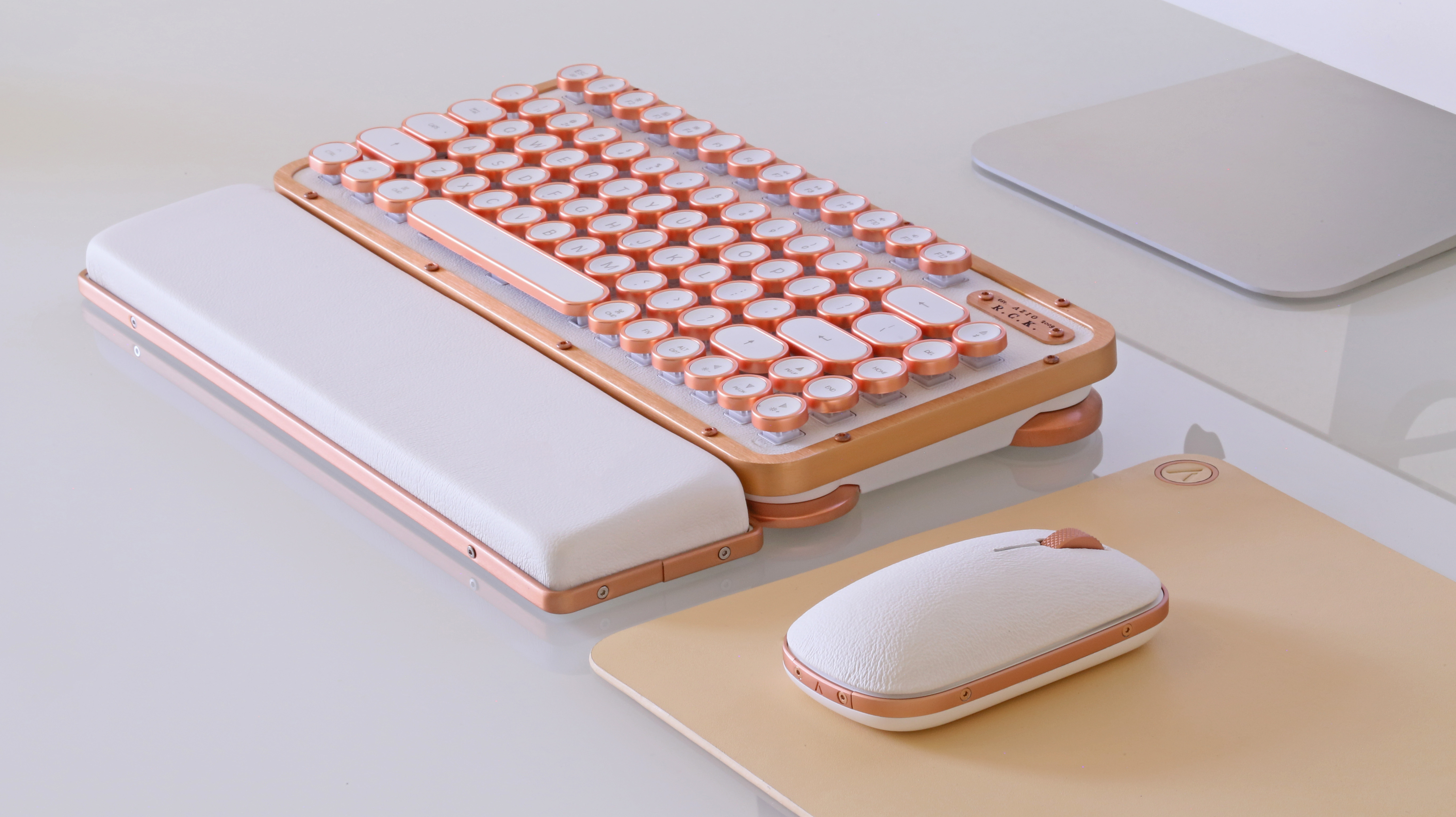 Azio Retro Compact Keyboard
$219; AzioCorp.com
This premium mechanical keyboard is designed for the modern lifestyle. Designed for a premium computing experience, Azio designed a centerpiece keyboard with properties comprising of high-quality material, timeless appearance and intuitive usability.
Cuisinart Professional Portable Gas Grill
$199.99; Cuisinart.com
Perfect for tailgating, impromptu summer entertaining, and more, this gas grill offers 20,000 BTUs of cooking power in a convenient, portable design.

Joker
19.99; Target.com
Why so serious? Whenever you spot Batman, the Joker isn't Far behind. The clown prince of crime lives to torment Gotham's Dark Knight detective with his evil schemes. Help Batman stop the Joker before he spreads terror to Gotham. Officially licensed and features fully poseable, dress-able figure with 14 points of articulation and highly detailed fabric outfit. Includes 7pc total: Figure, shirt, tie, vest, skirt, shoes, and notebook accessory. Also available: Harley Quinn.
Updated: June 2019