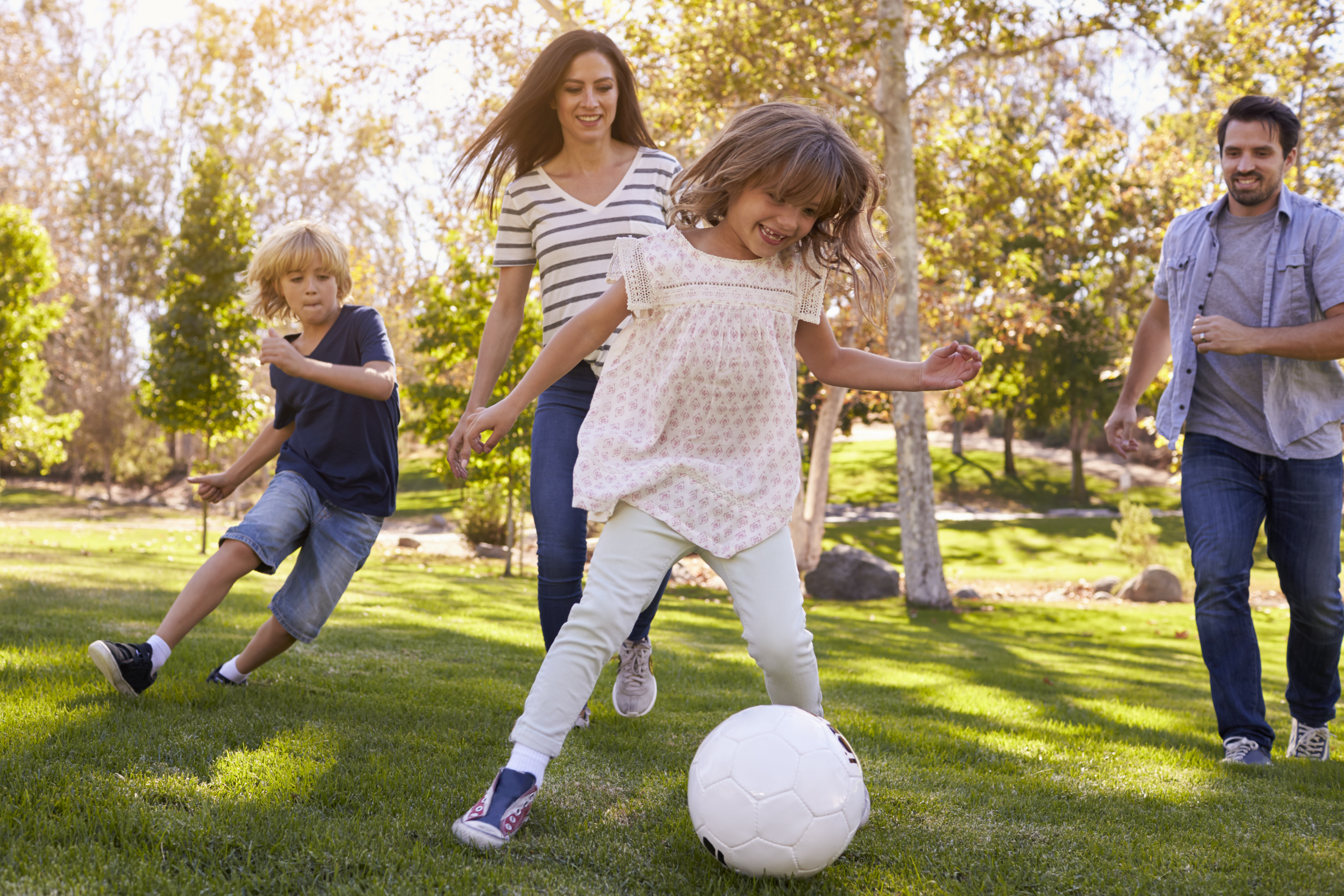 Outdoor Family Games and Toys! Get the family out to the park, backyard or beach this summer with these fun and easy family games and toys.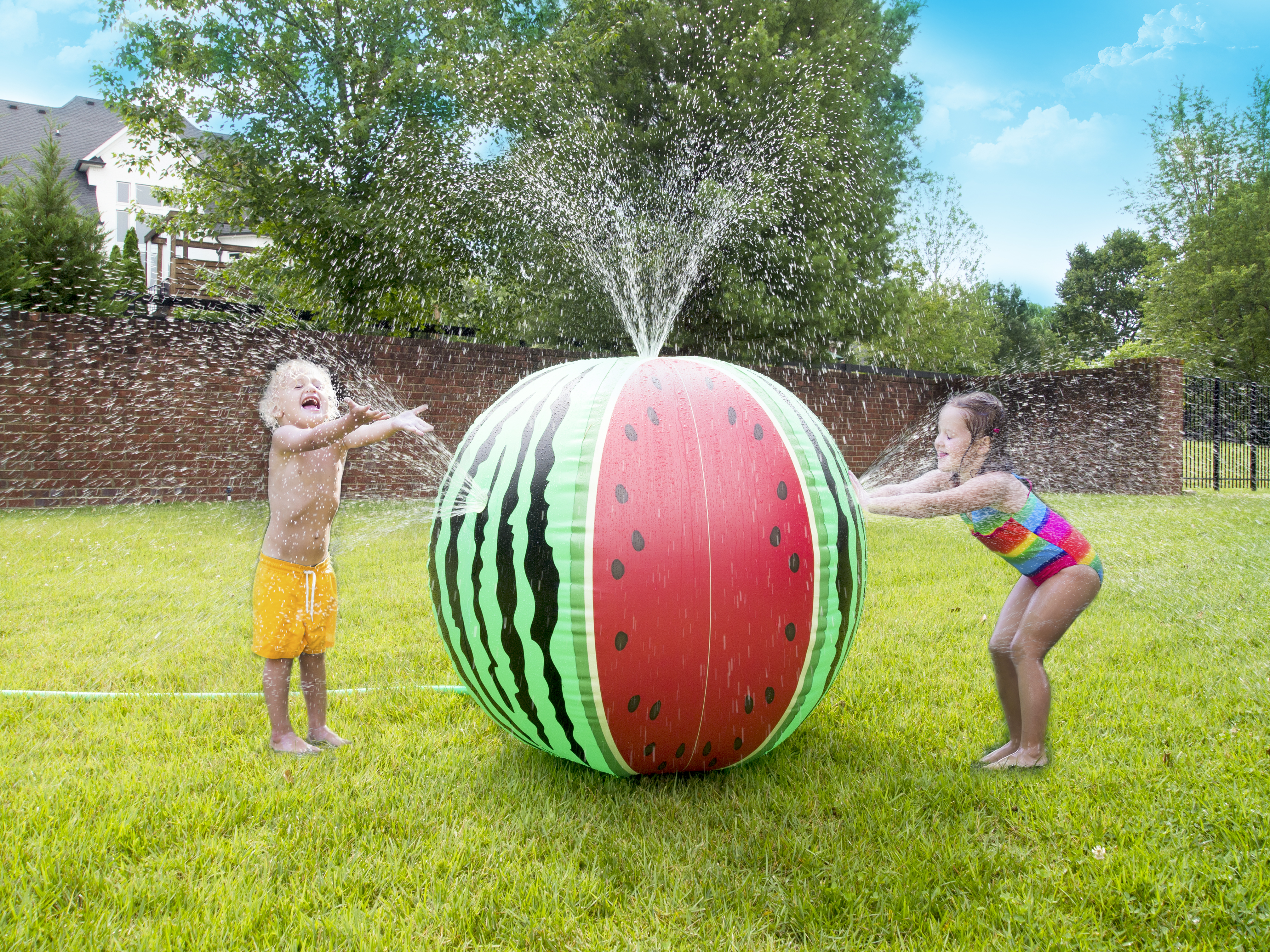 Mega Melon Sprinkler Ball
$19.99; 4+
PrimeTimeToys.com
Standing three feet tall, this giant, inflatable melon ball of fun, spouts water from four different fountains. It's the super soaker inflatable of the summer.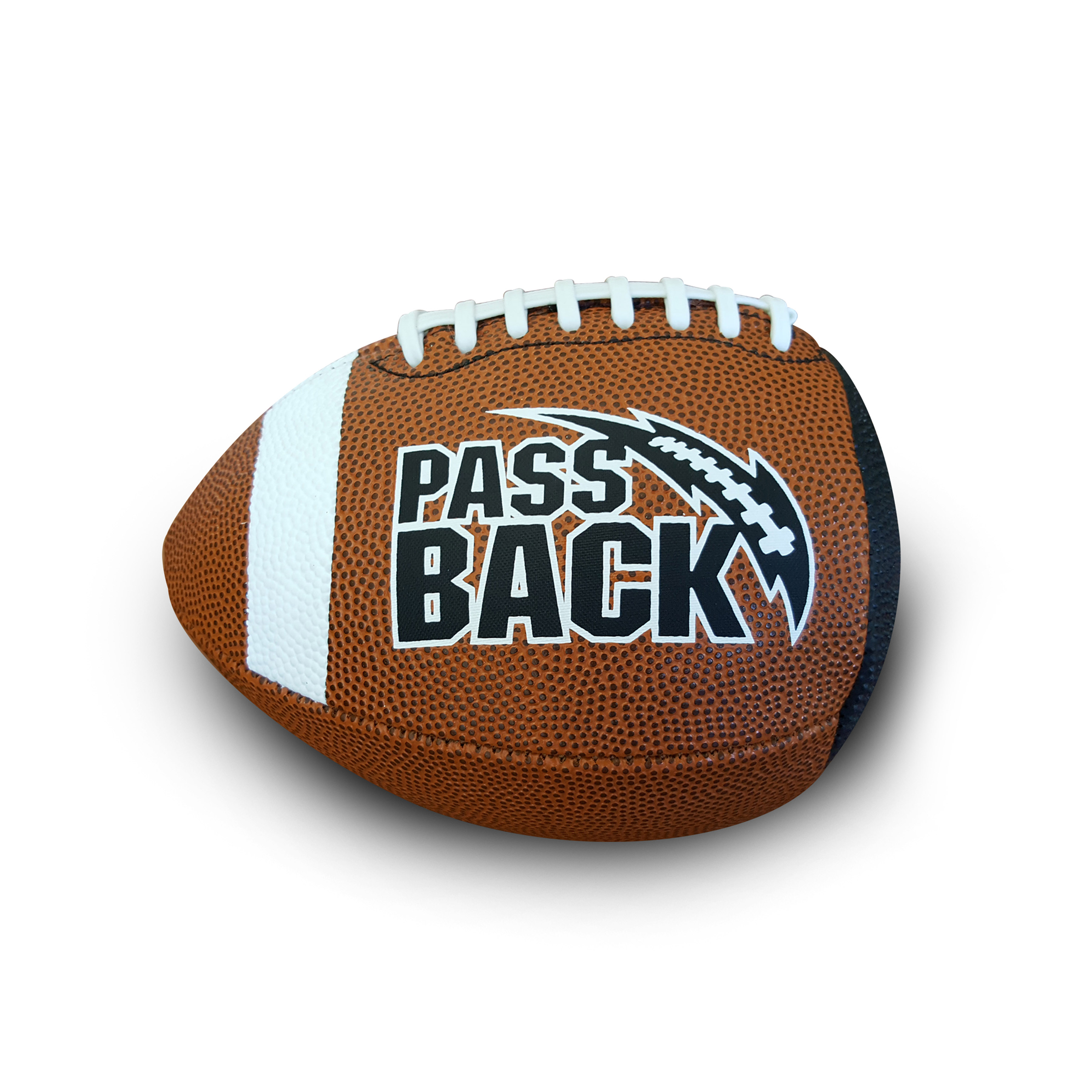 Junior Passback Composite Size
$29.95; 9+
PassBackSports.com
With one end designed like a standard football and one flat end meant to bounce off walls, this training football comes right back to you when tossed. Helps young quarterbacks strengthen throwing muscles while giving reps to receivers. Ideal training aid for youth football players learning how to throw and catch a football while improving reaction time.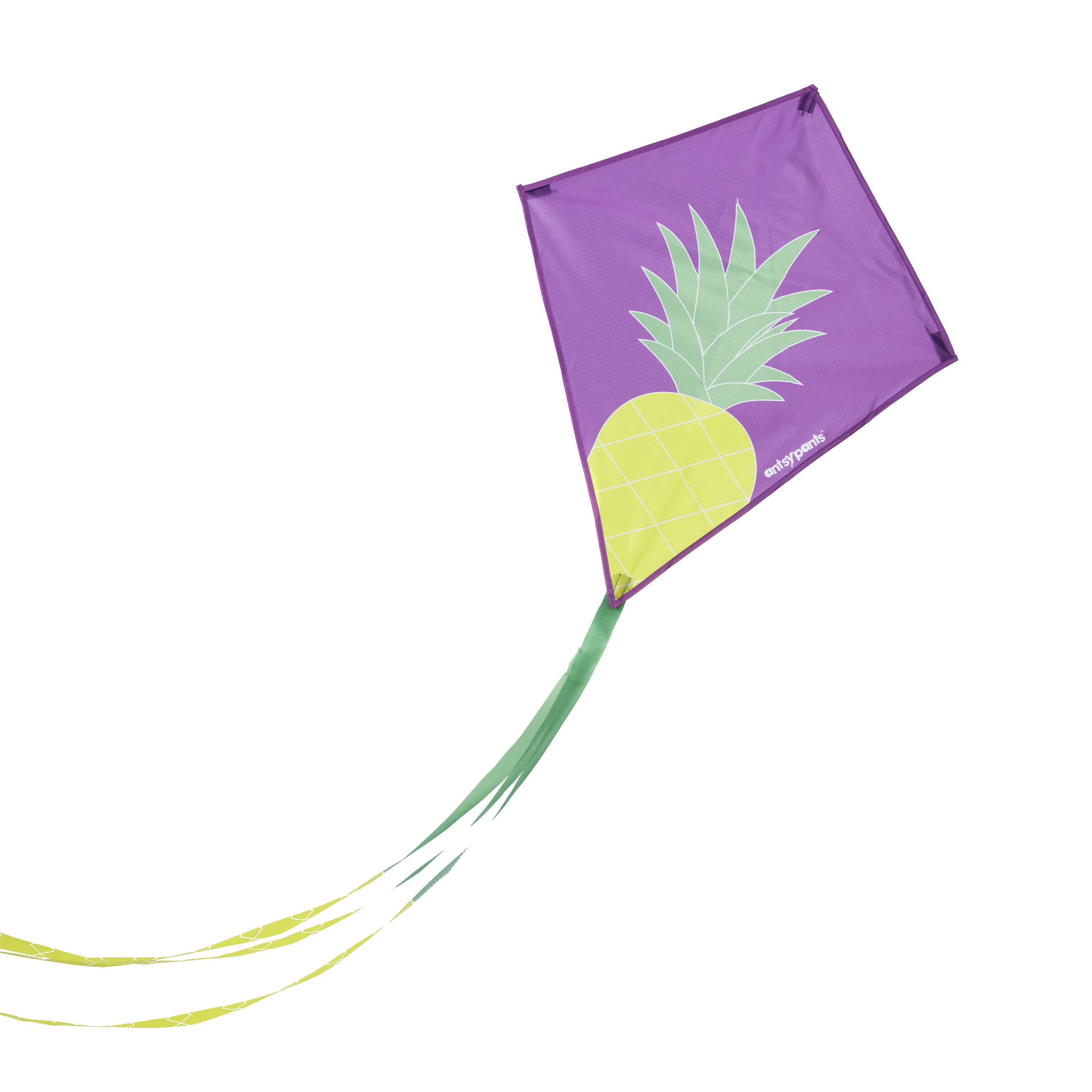 Antsy Pants 23" Diamond Kite – Pineapple
$4.99; 4+
Target.com
Who said the sky's the limit? Take your fun to tropical new heights by soaring through the breeze and swaying in the wind with this kite.
ROXs 2s
$79; 3+
PlayROXs.com
The gaming system consists of wirelessly connected pods called ROXs and interactive action pebbles called PEBBs. ROXs come with light and sound effects and different sensors. Place ROXs or PEBBs anywhere you want. On the floor, in a tree, around your friend. Then use the ROXs App and select one of the many games. Chase zombies, chicken or become the Ninja Warrior Master of your own backyard. The cool thing about ROXs is that you can use your imagination to set up your own game rules and mix it with your favorite toys.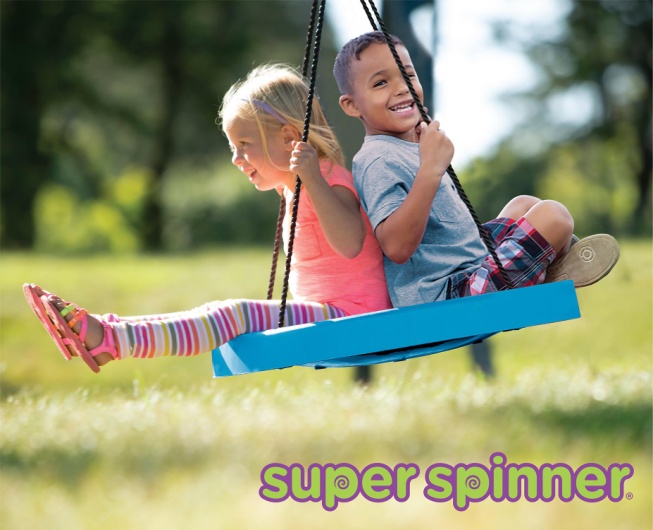 Super Spinner
$59.95; 3+
Amazon.com
The Super Spinner Swing is more than a swing, it's practically a backyard amusement park ride. It swings. It spins. It swings and spins at the same time. The super safe solid seat is so comfortable, it makes the swing a great place to hang out and relax too. Comes fully assembled and everything is included for hanging from your swing set or a sturdy tree branch.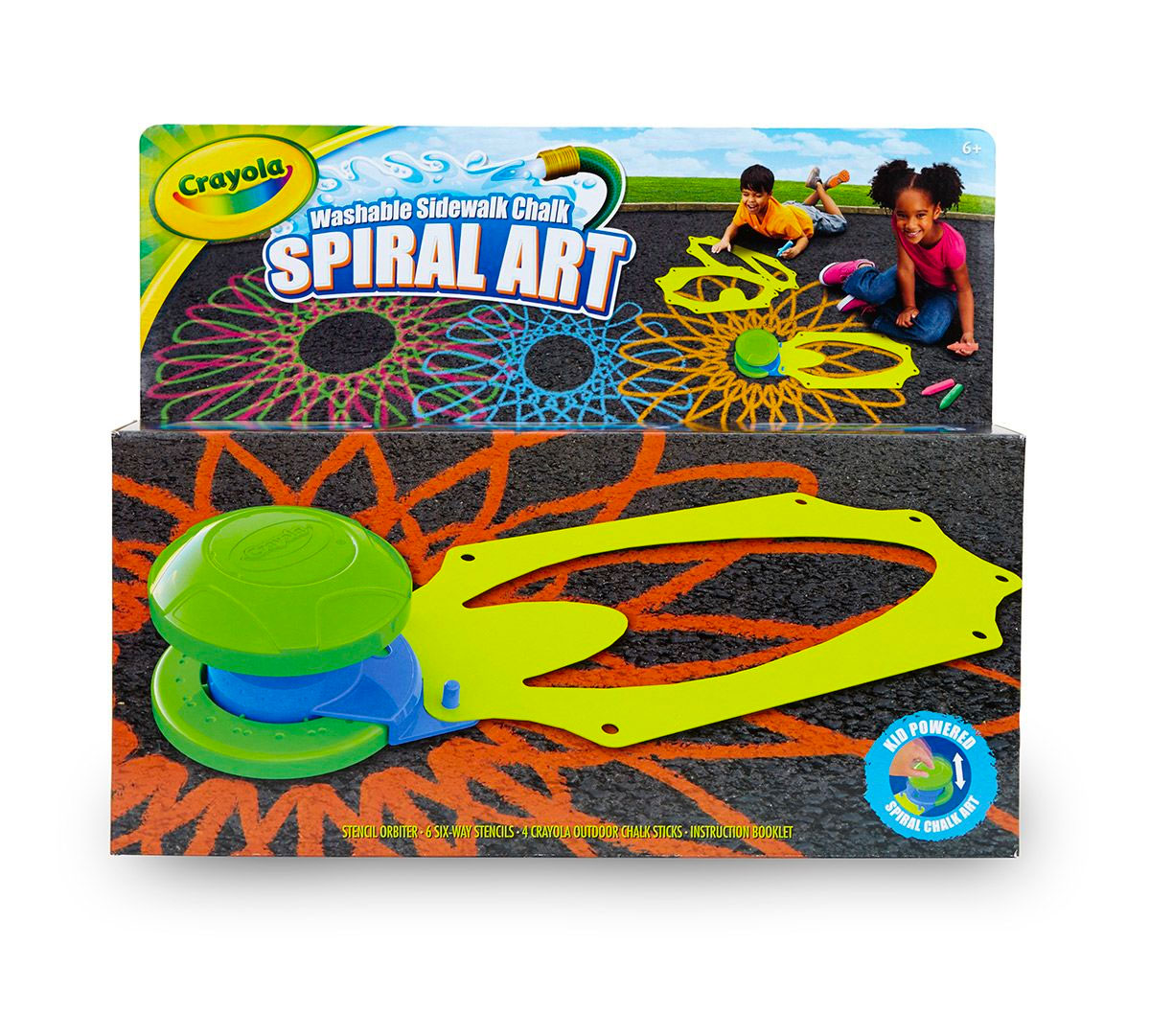 Crayola Washable Sidewalk Chalk Spiral Art Kit
$9.99; 4+
Crayola.com
Allows kids to create intricate designs and patterns outside using outdoor chalk. The kit helps kids to create complex, spiral designs using a movable orbiter tool and Crayola chalk, allowing them to layer their designs and colors. Each kit contains six stencil shapes, a spiral art unit and a range of colorful chalk to inspire children's imagination.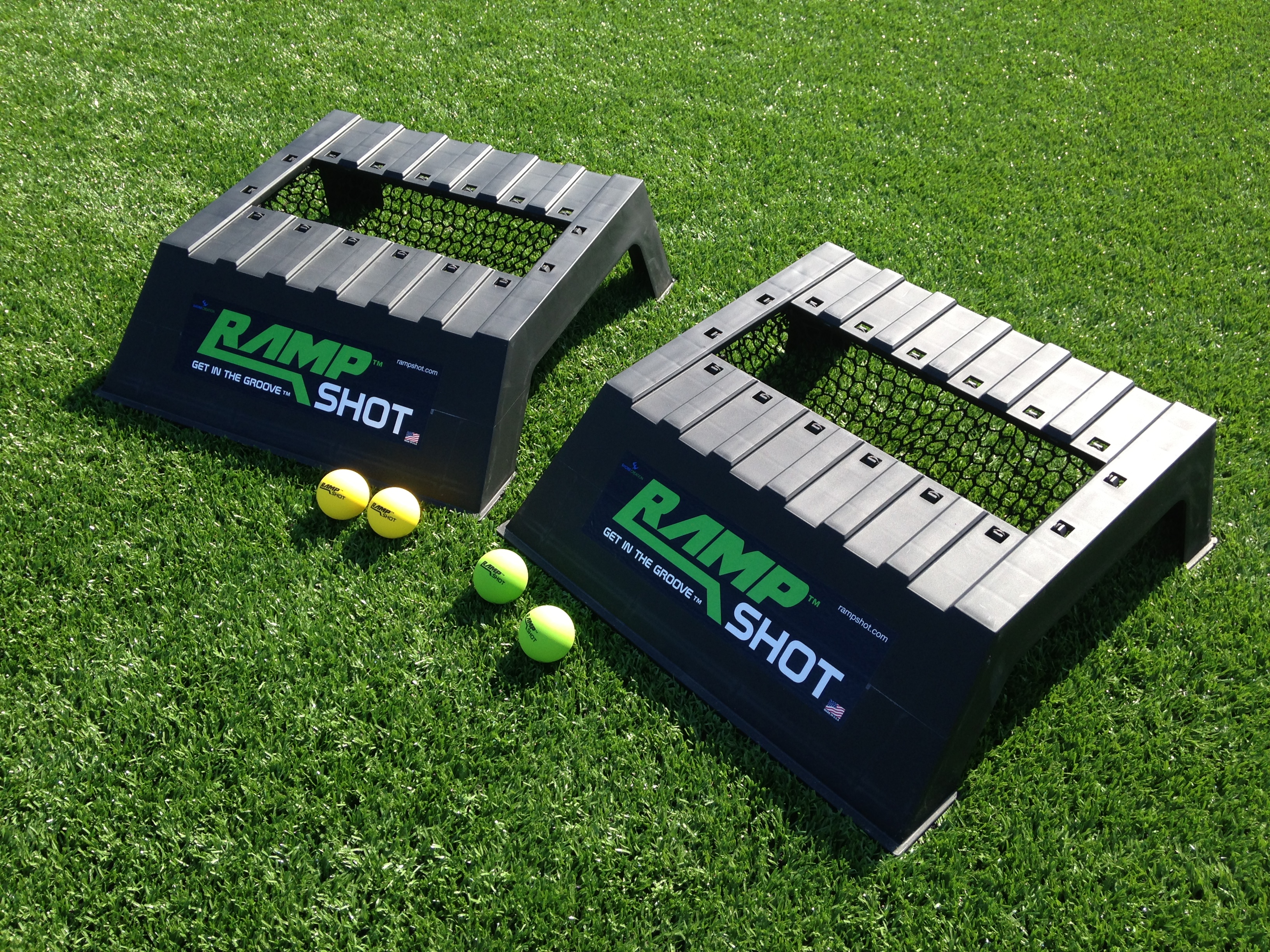 RampShot
$59.99; 8+
RampShot.com
For the park, the beach, backyard parties, camping, tailgating and more, RampShot is a sure-fire way to keep friends and family of all ages entertained and active. It's described as 'corn hole on steroids' and incorporates two ramp boards and a bouncing ball. This isn't any ordinary board though, the ramp has grooves and ridges to make the ball bounce in various directions. The game is played two on two and requires jumping, running and catching.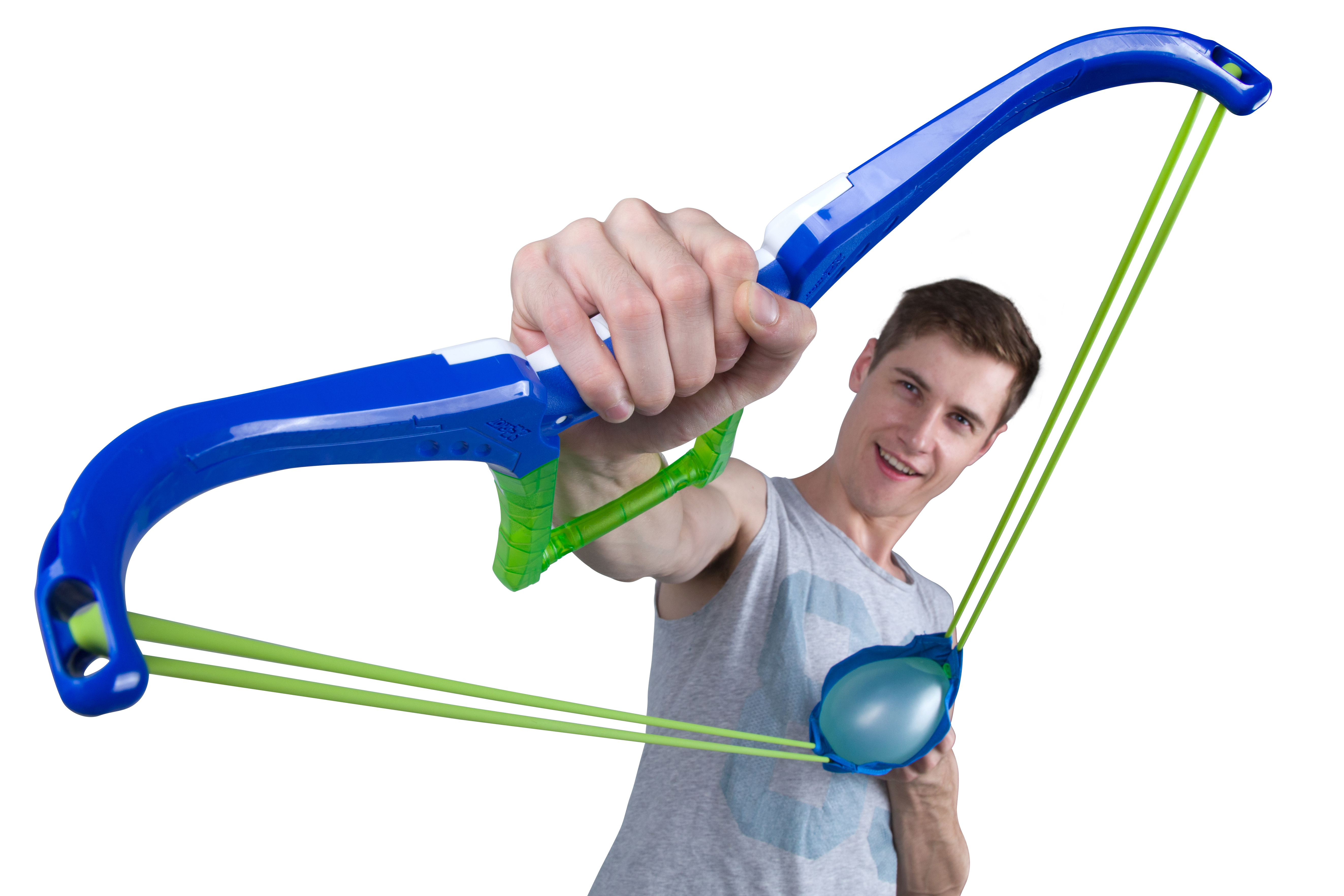 Bunch O Balloons Slingshot
$19.99; 8+
BunchOBalloons.com
Simply fill and load a balloon onto the slingshot and launch it over 100 feet. It takes water balloon battles to a whole new level. Comes with 100+ water balloons.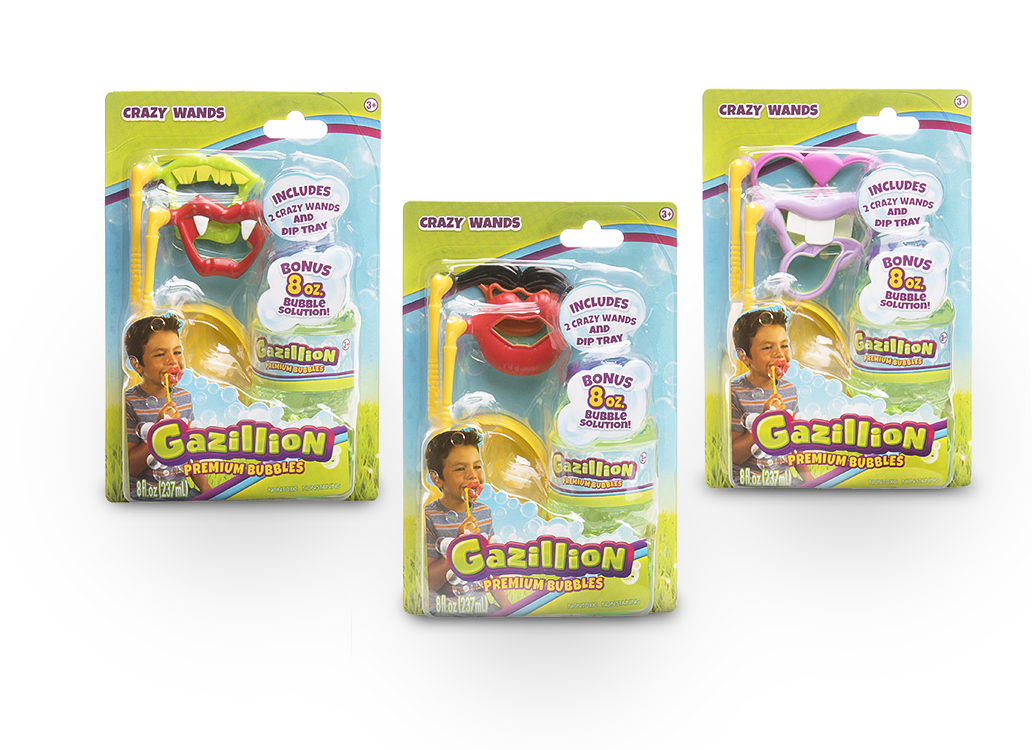 Gazillion Crazy Wands
$2.99; 3+
Funrise.com
Gazillion crazy wands are wacky fun. From bunny teeth to vampire fangs, these photo-booth style bubble wands are a must have for a fun time. Each set comes with two crazy wands and an 8 oz. bottle of Gazillion bubbles solution.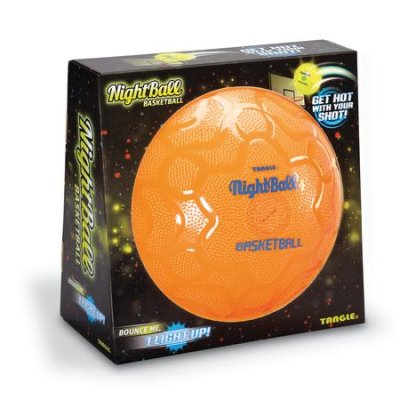 NightBall Basketball
$25; 8+
TangleCreations.com
Each NightBall comes with built-in motion activated LED's, are water resistant and even float making them the perfect sports balls for the park, beach or pool.
Published: May 2018