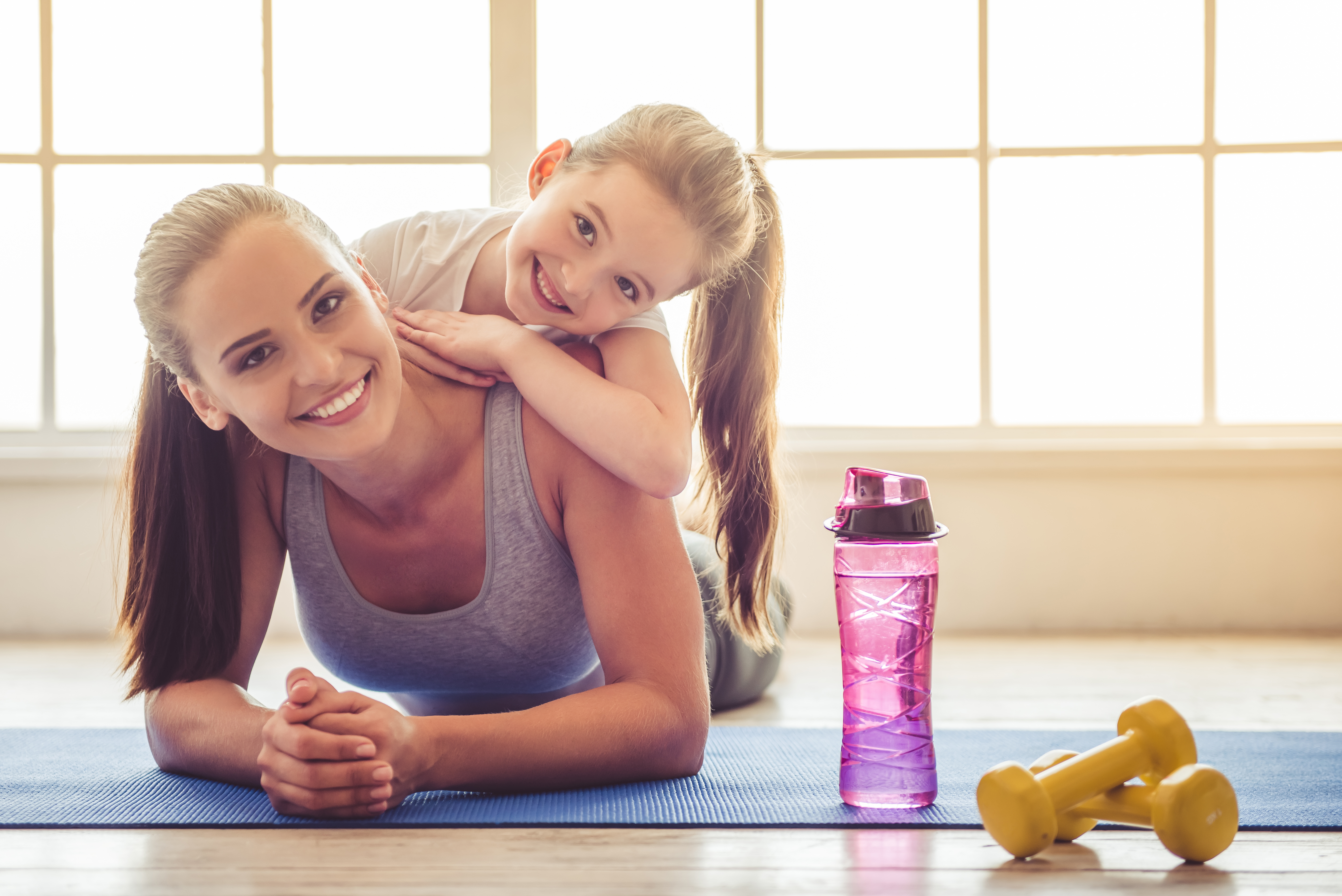 Health and Fitness Products! Check out these great fitness products to keep you and your family happy and healthy all year long!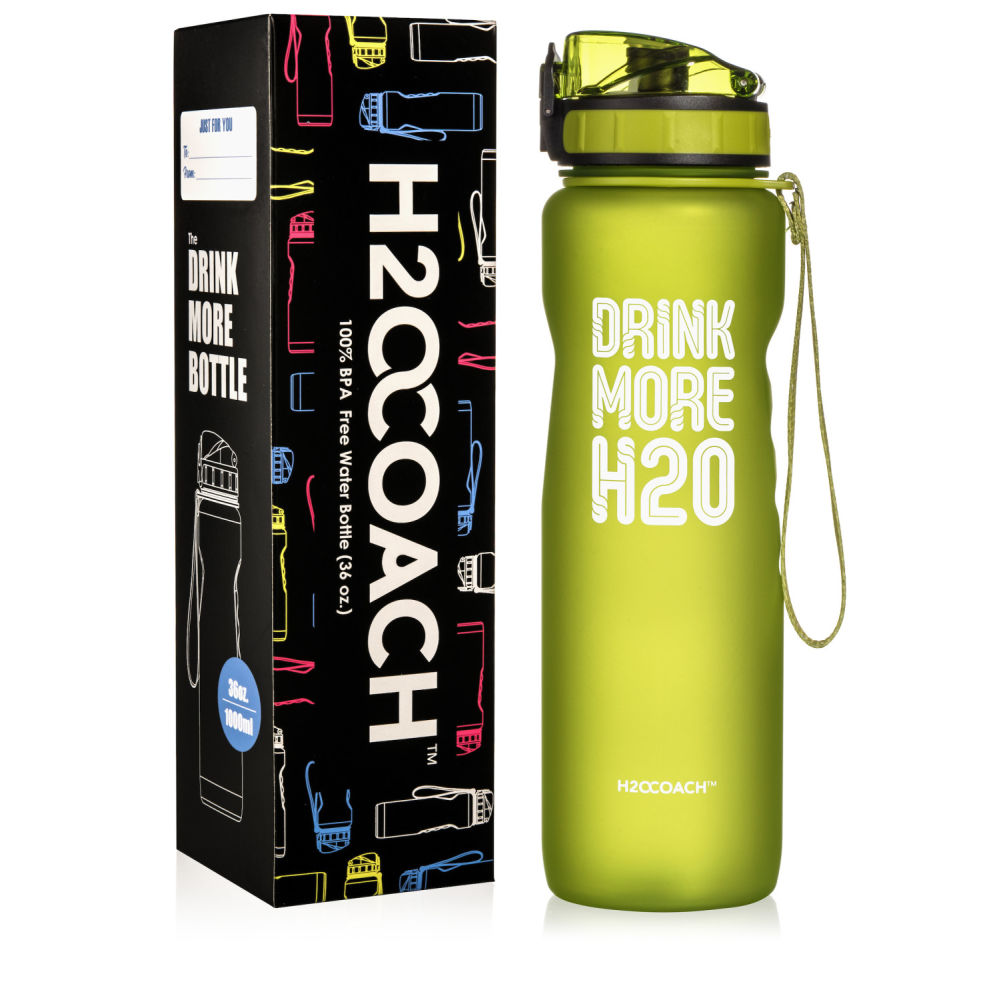 H2OCOACH
$24.97; h20coach.com
As stress levels ramp up, remember to stay hydrated and on track with your fitness goals. With the Drink More H20 bottle, you can see time markers with motivational phrases to keep you on track. This 36 oz. bottle shows you where you should be by the hour while encouraging you to start again when it's time. Gallon Jug size also available.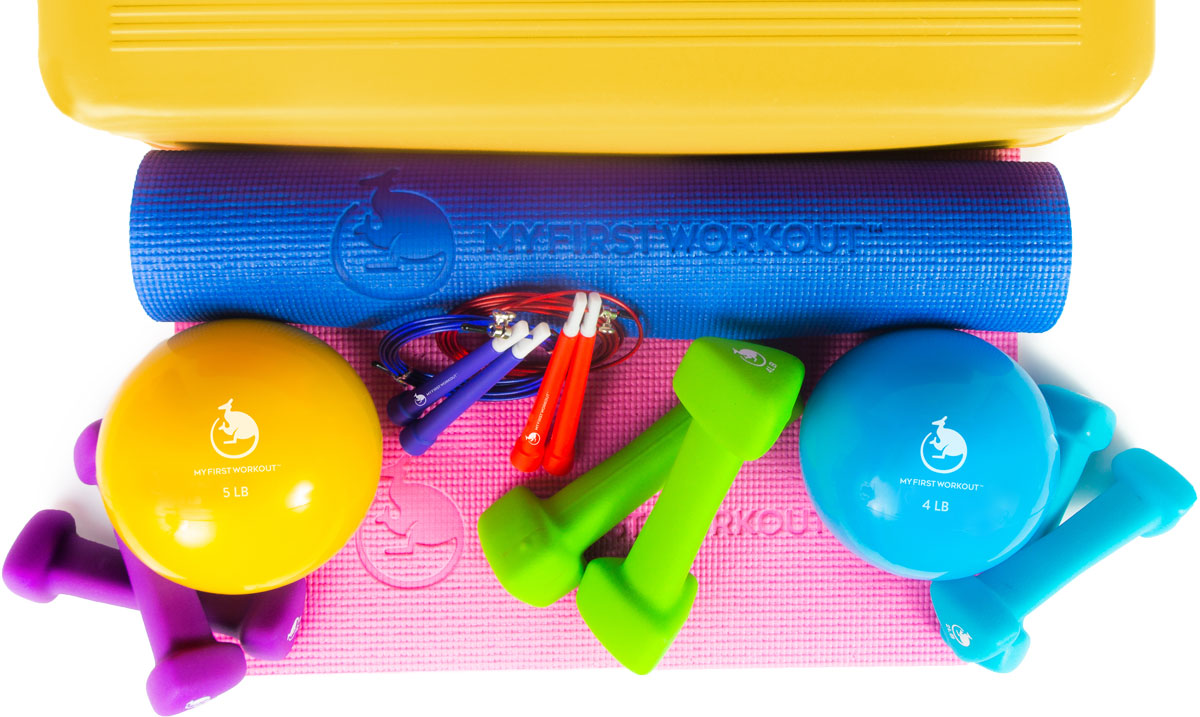 My First Workout
$109.99; MyFirstWorkout.com
A strength and conditioning program for children ages 5-10 years. Consists of 12 individual workouts that all build upon each other. Kit contains the first program in the series consisting of 13 of the best exercises for every child to learn and 8 custom-made, child-size pieces of equipment necessary to complete the workouts. This step-by-step program allows children to move at their own pace and the posters and videos make it easy to confidently teach a child how to properly prepare the body for a lifelong habit of exercise.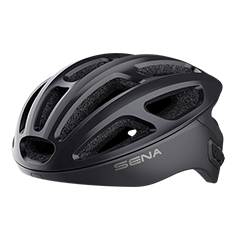 SENA R1 Bluetooth Helmet
$129; Sena.com
Featuring the only Bluetooth intercom system available. Also features a patented Advanced Noise Control that filters out wind and white noise, seamlessly keeping your riding partners connected in HD quality by placing the speakers above your ears. Sena's Bluetooth 4.1 technology also allows riders to hear GPS directions, as well as cues and feedback from fitness apps like Strava, so cyclists can easily monitor speed, cadence, and heart rate without taking their hands off the bars, or eyes off the road. Also available: R1 visor.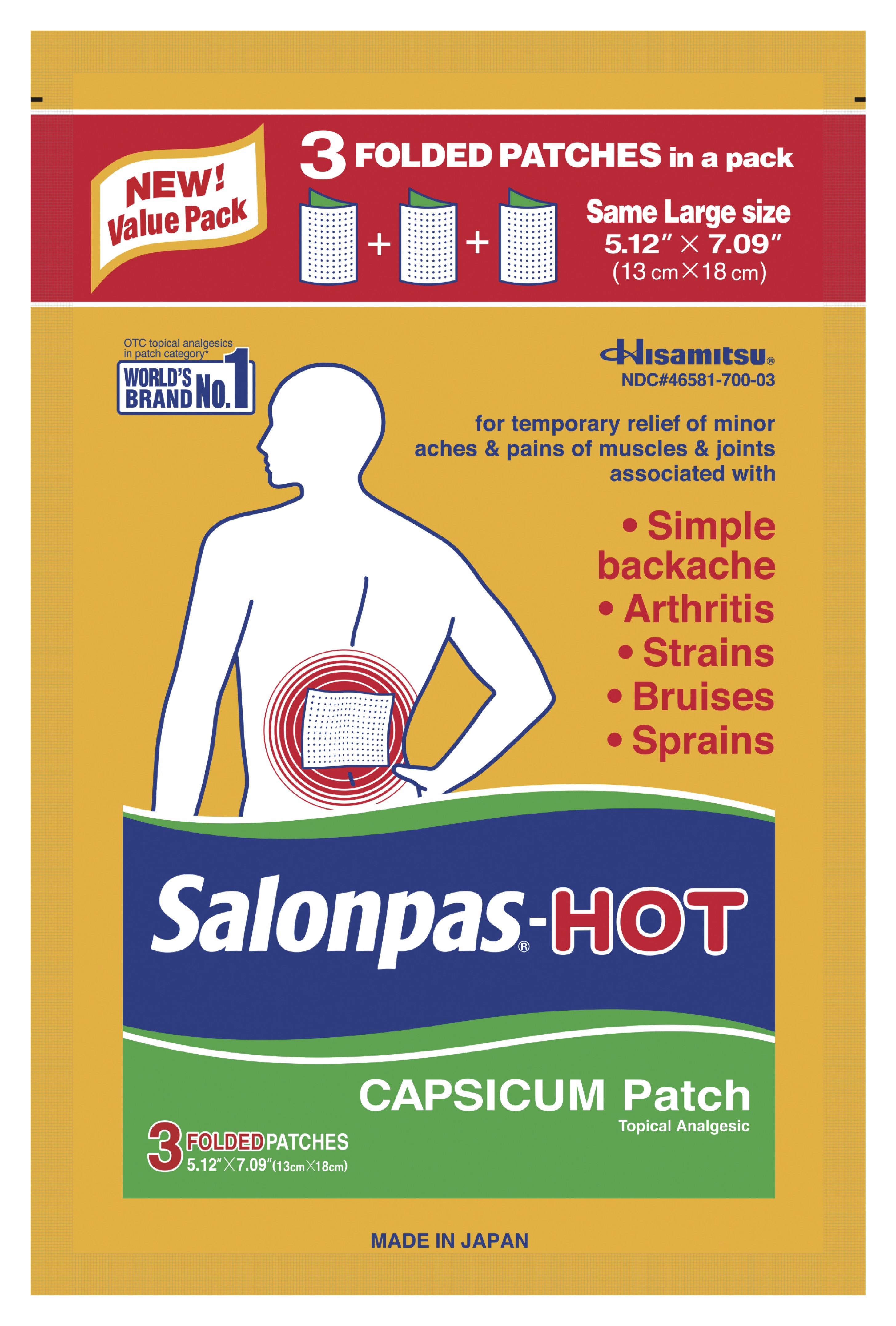 Salonpas HOT
$5; Salonpas.us
Warming pain relief for large pain areas. Capsaicin (derived from chili peppers) provides heat for effective pain relief for up to 8 hours and is unscented. Large size is ideal for back and shoulder pain. Now comes in a 3-count value pack that is resealable.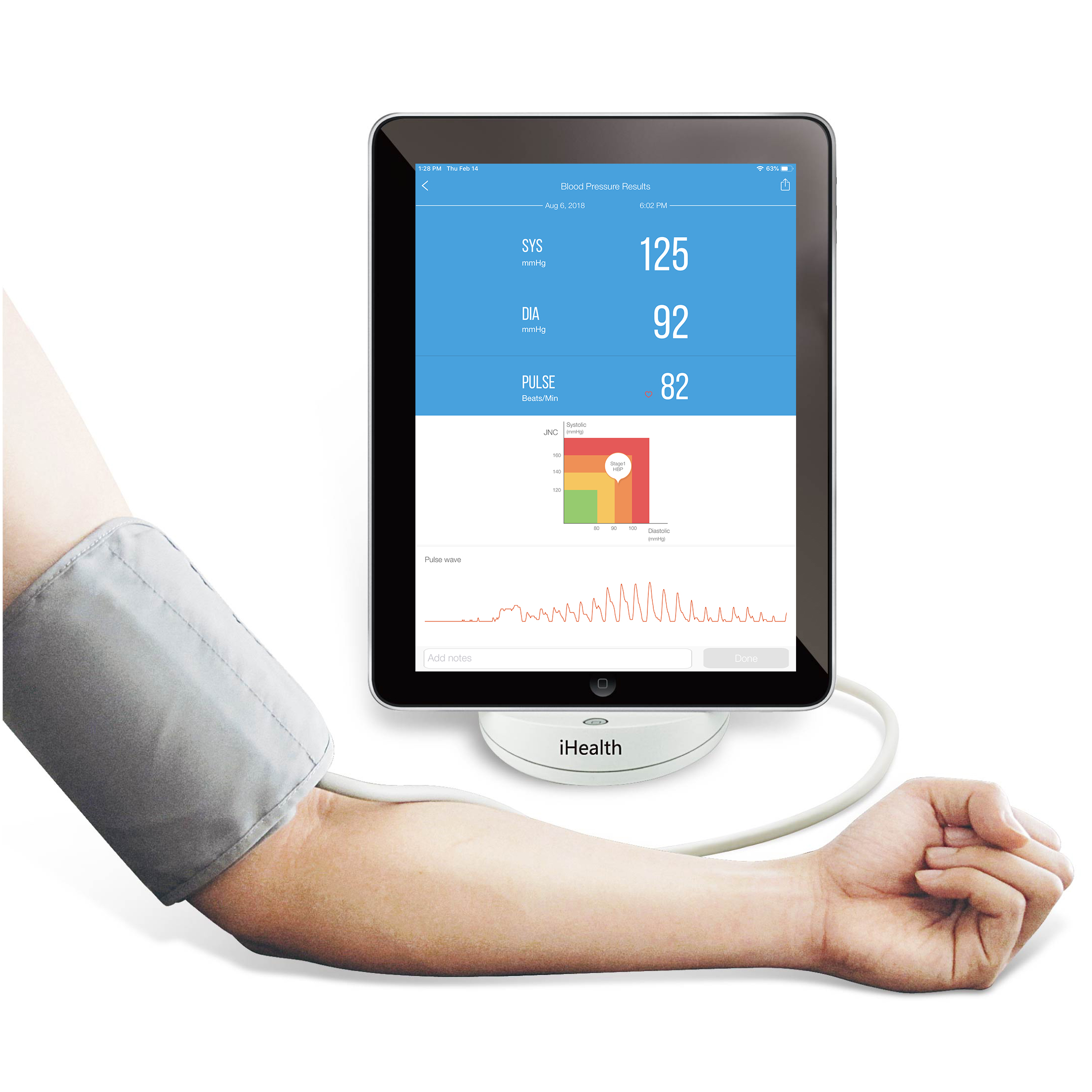 Ease Wireless Blood Pressure Monitor
$39.99; Amazon.com
FDA cleared/doctor recommended wireless automatic upper arm blood pressure monitor. Seamless connectivity by Bluetooth - all readings (blood pressure, heart rate and arrhythmia) automatically uploaded to mobile devices. Captures readings in about 20-30 seconds—about ½ the time as the leading competitor—while the blood pressure cuff is inflating to minimize squeezing. One touch on the app triggers monitor to provide complete tracking and data history in graph form. Email readings to family or physician, the app holds unlimited readings.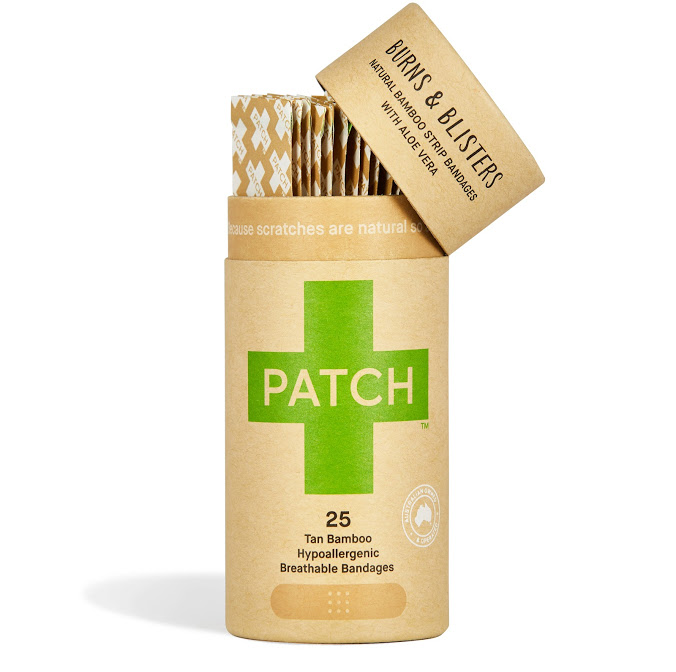 PATCH
$6.99; PatchStrips.com
Biodegradable, hypoallergenic bandages are finally here. Over the last few years you've seen your household turning 'green' from your shampoo and shaving cream to your dish soap and even your toilet paper.Now you can finally bring your first aid kit into the 20th century with PATCH by Nutricare--an eco-conscious brand of fully compostable, 100% organic bamboo adhesive bandages.All PATCH strips are hypoallergenic, 100% compostable including packaging, and--best of all for parents -- don't damage the skin when removed.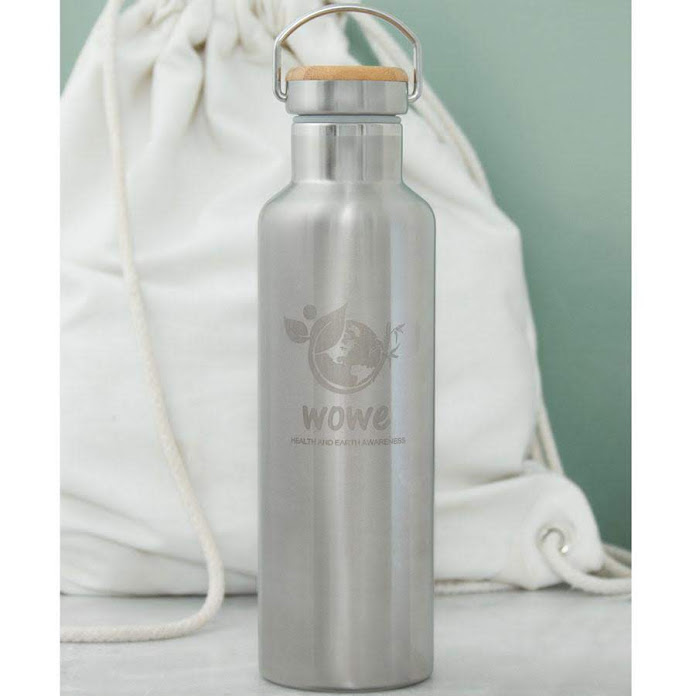 Stainless Steel Water Bottle With Bamboo Top
$28.95; WoweLifestyle.com
Built to last, this 25 oz. stainless steel double walled vacuum insulated water bottle will take anything you throw at it. Keep your drink nice and cold for up to 24 hours or keep it warm for up to 12 hours, plus it comes with a lifetime warranty.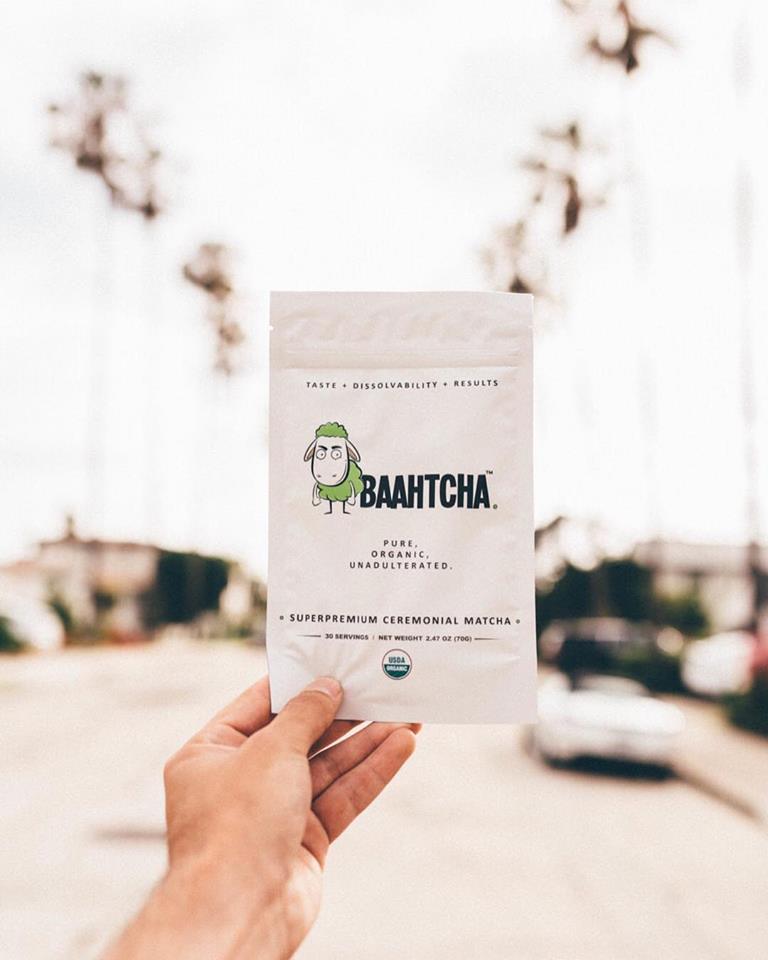 Baahtcha Tea
Prices vary; Baahtcha.com
Baahtcha Tea provides the highest quality matcha tea sourced from a family-owned farm in the mountains of China, where matcha originated. Baahtcha sustains steady energy, boosts metabolism to burn fat, supports immune system with antioxidants, improves memory and concentration and it tastes great. Not to mention, Baahtcha tea contains chlorophyll which is known to rejuvenate and detoxify skin, so you won't only feel great this spring but you'll look great too.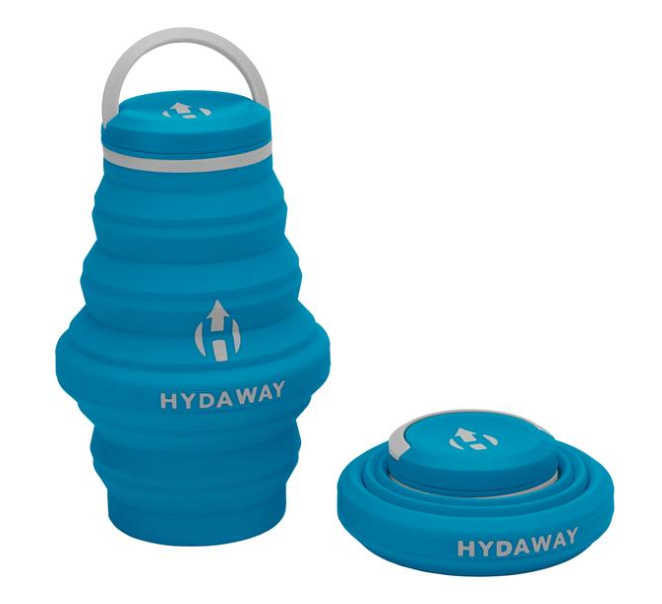 Hydaway 2.0 Bottle
$25; www.hydawaybottle.com
Hydaway is the collapsible, ultra-stashable, planet-friendly go-anywhere water bottle. When expanded, Hydaway 2.0 helps quench your thirst during airport layovers, gym workouts, daily commutes, soccer games or anywhere else space is a premium. The innovative bottles can be folded down to just over 1-inch to easily fit in a pocket, backpack, gym bag or diaper bag. BPA-free, nontoxic and dishwasher safe.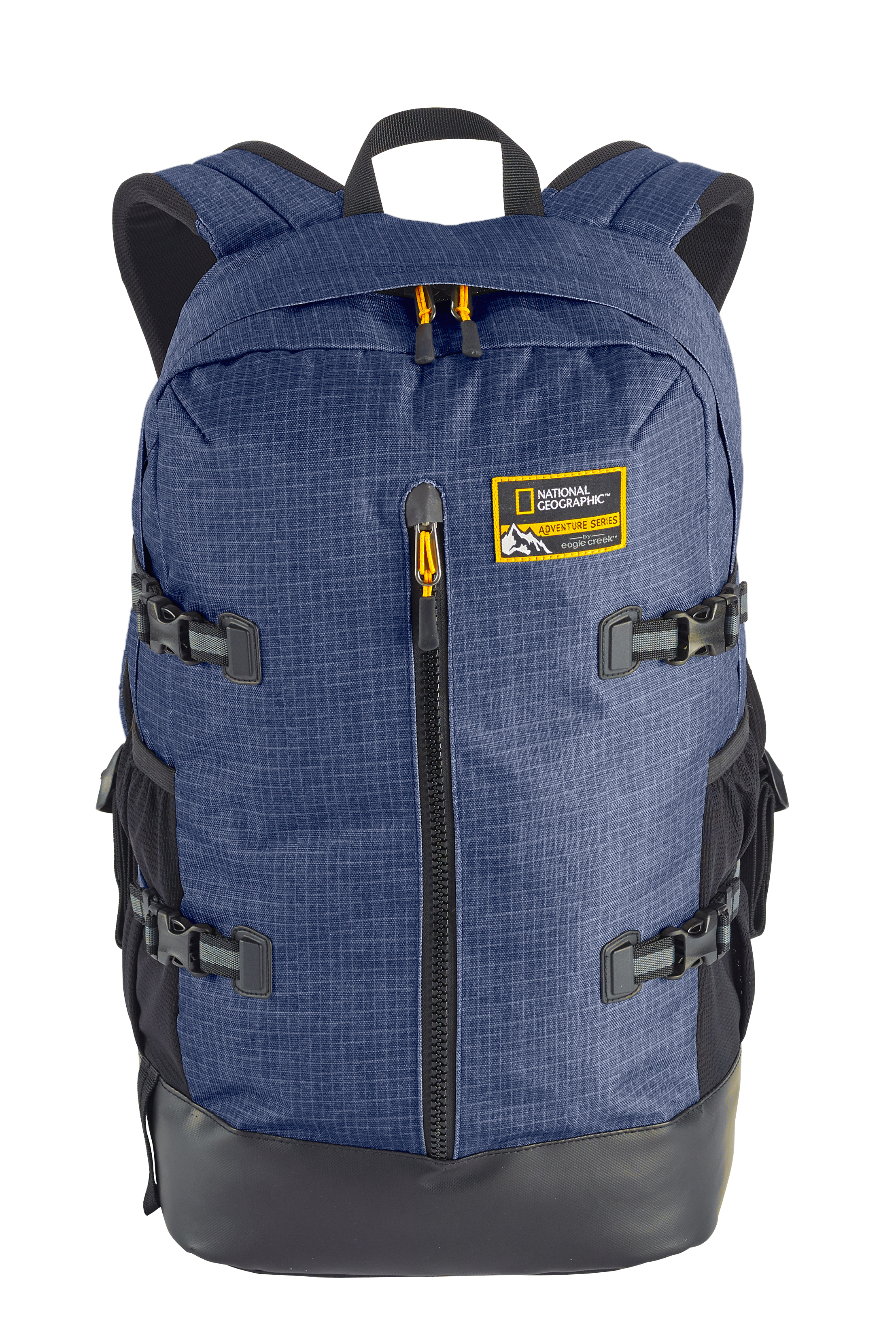 Eagle Creek National Geographic Adventure Backpack 30 L
$65; Shop.nationalgeographic.com
Daypack or weekend bag, it's up to you. This line uses a unique recycled material using windshields fished out of landfills to create a water and scratch-resistant coating that makes the bags friendly to the environment as well as functional.
 Features include 17" laptop sleeve, zip pocket with key fob and slip pockets for electronics, lockable zippers, side compression straps for gear attachment, vertical zip pocket for quick-access items, padded moisture-wicking back panel and pack straps, durable bottom fabric is wipeable for easy clean and water resistance.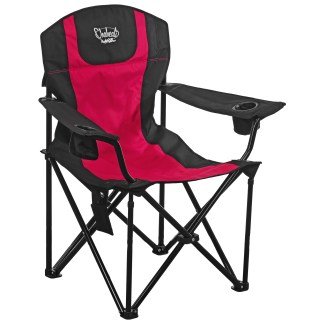 Heated Chair by Chaheati
$115.95; TheGrommet.com
Stay warm anywhere with the heated, all-season chair from Chaheati. Using woven heating technology, the lithium battery lasts for hours and provides warmth throughout the seat. And with three heat settings, you'll be just the right amount of toasty in any season.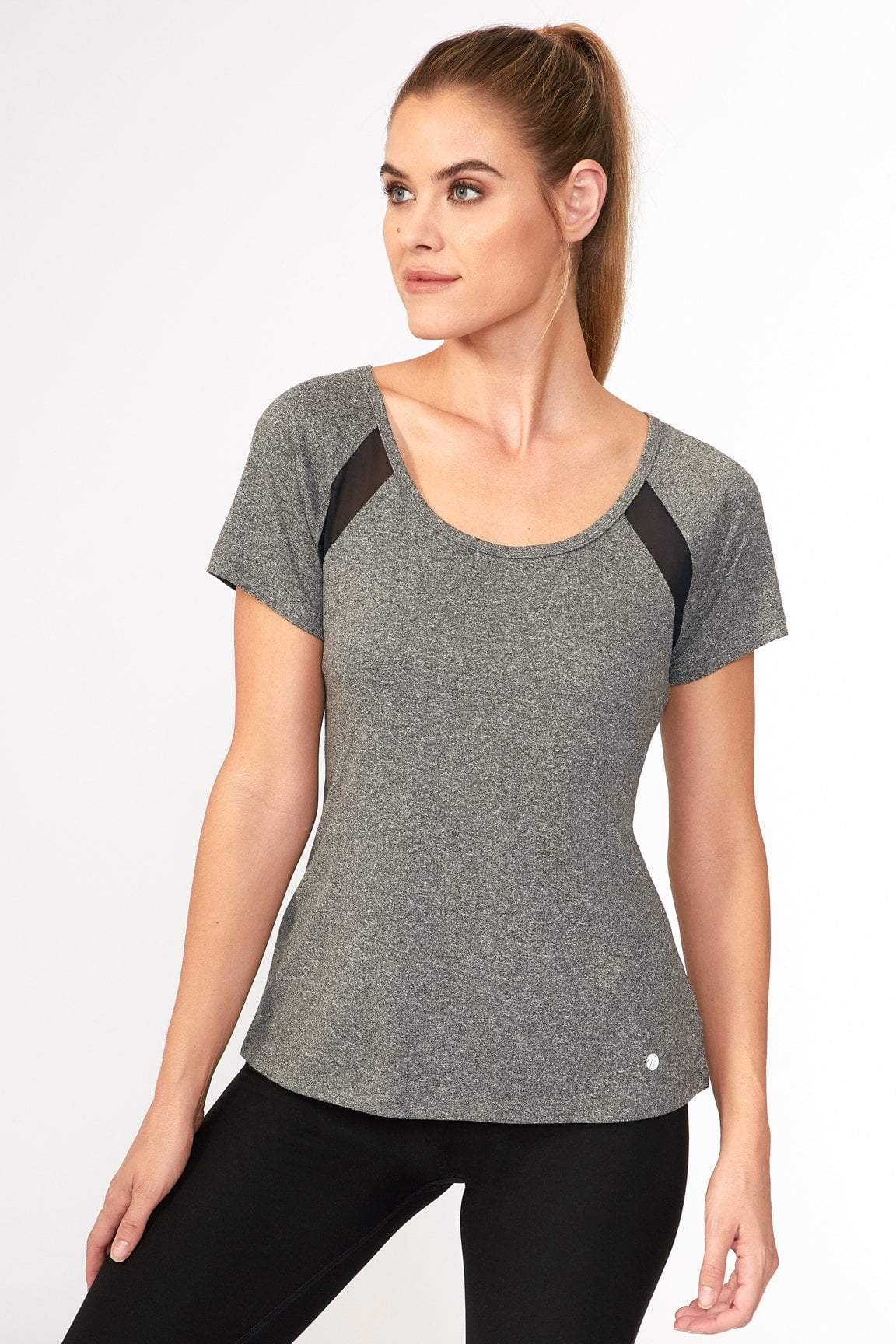 Ellie Activewear Subscription
$39.95/month-$49.95/month; Ellie.com
Every month receive a new, high quality, stylish three piece outfit. Outfits include a legging, sports bra and seasonal tops ranging from tanks, tees, hoodies and lightweight jackets. For an additional $10, select the 5-piece option and get two fun fitness accessories to compliment a pre-styled 3-piece outfit. Apparel and fitness accessories for a variety of activity levels (low, medium, and high impact). Available in sizes XS–XL.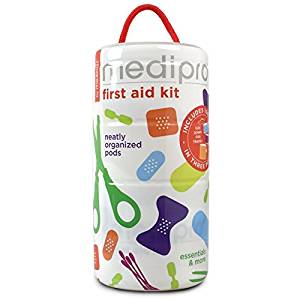 Medipro First Aid Pods
$9.95; Amazon.com
The pods let you enjoy protection for your littles by providing such essentials as bandages, ointments, gauze, cold pack, wipes, and anything else that you might need.Perfect for first time parents, camping trips, backpacks, gym lockers, purses, glove boxes, and baby bags. The necessities you need fit easily in any diaper bag or purse.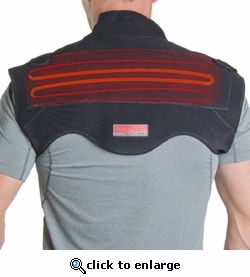 Infrared Heated Neck and Shoulder Pain Relief Wrap
$119.95; VentureHeat.com
This heat therapy wrap offers an effective remedy to stiff necks and sore shoulders with Far Infrared Rays (FIR) which penetrate deep below the skin to ease the pain. The safe, low voltage wrap comfortably conforms to the upper back and neck to loosen up knots and relieve aches and pains.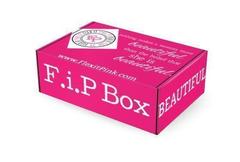 Flex It Pink Subscription Box
$29.97; FlexItPink.com
Healthy is an outfit that looks different on everybody. Flex It Pink offers stylish activewear that include extended sizes ranging from XS up to XXXL. The apparel collection is made up of tanks, tees, leggings and more- all featuring fun statements such as "Unicorn Mode" and "I'm Not Strong For a Girl, I'm Just Strong." The F.I.P. Box is a fun way to keep subscribers motivated. Each box contains a tank top, a healthy snack, your virtual 5k packet or 30-day challenge details, and fun fitness accessories like headphones or shaker bottles.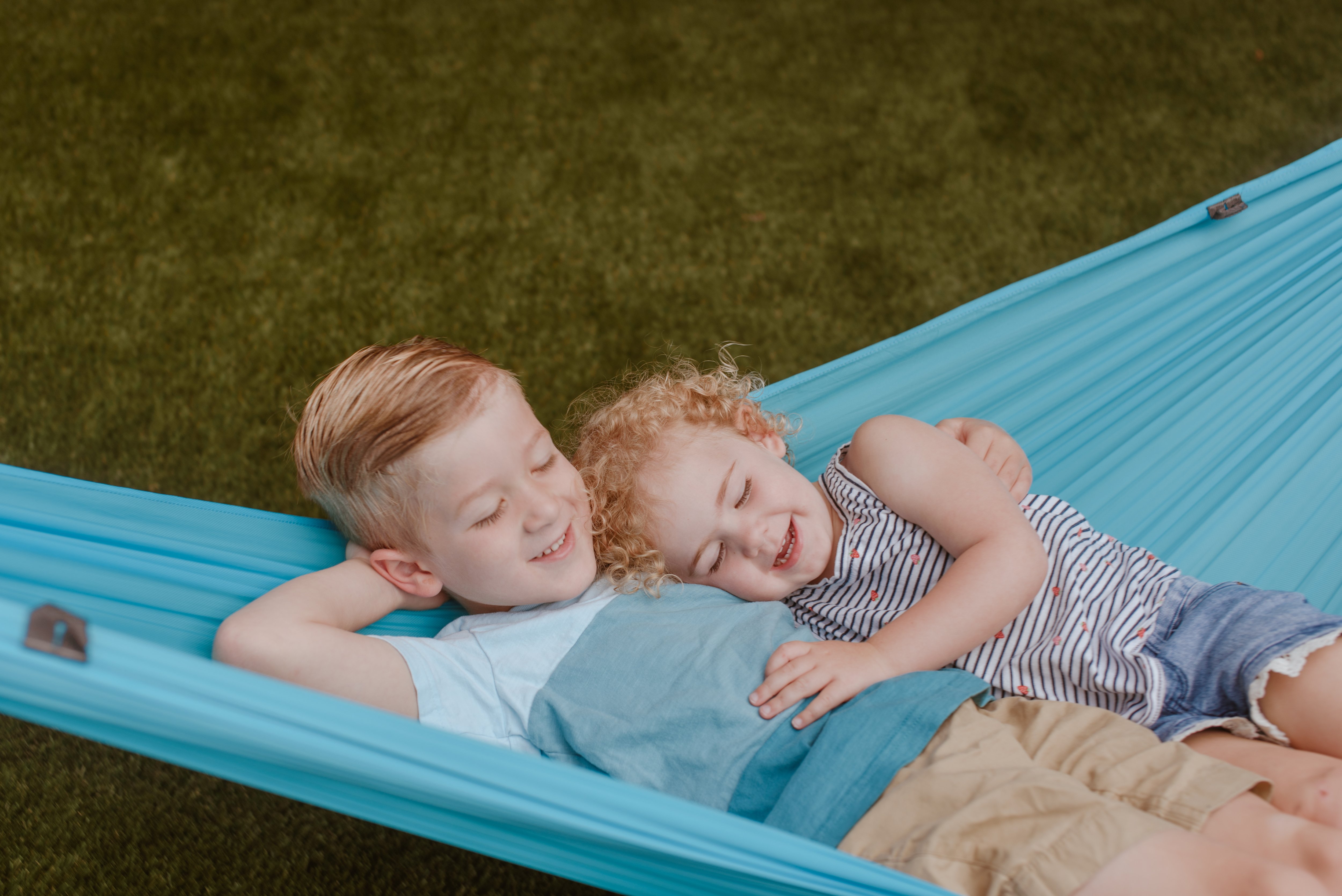 Roo Jr. Camping Hammock
$49; Kammok.com
Built for camping and backyard play, the Roo Jr. is built for the smallest campers. Its tear-resistant and water-repellent fabric is ready for rough-and-tumble adventures. With an industry-leading load capacity of 400 lb and no-tip design, the Roo Jr. sets the standard in safety.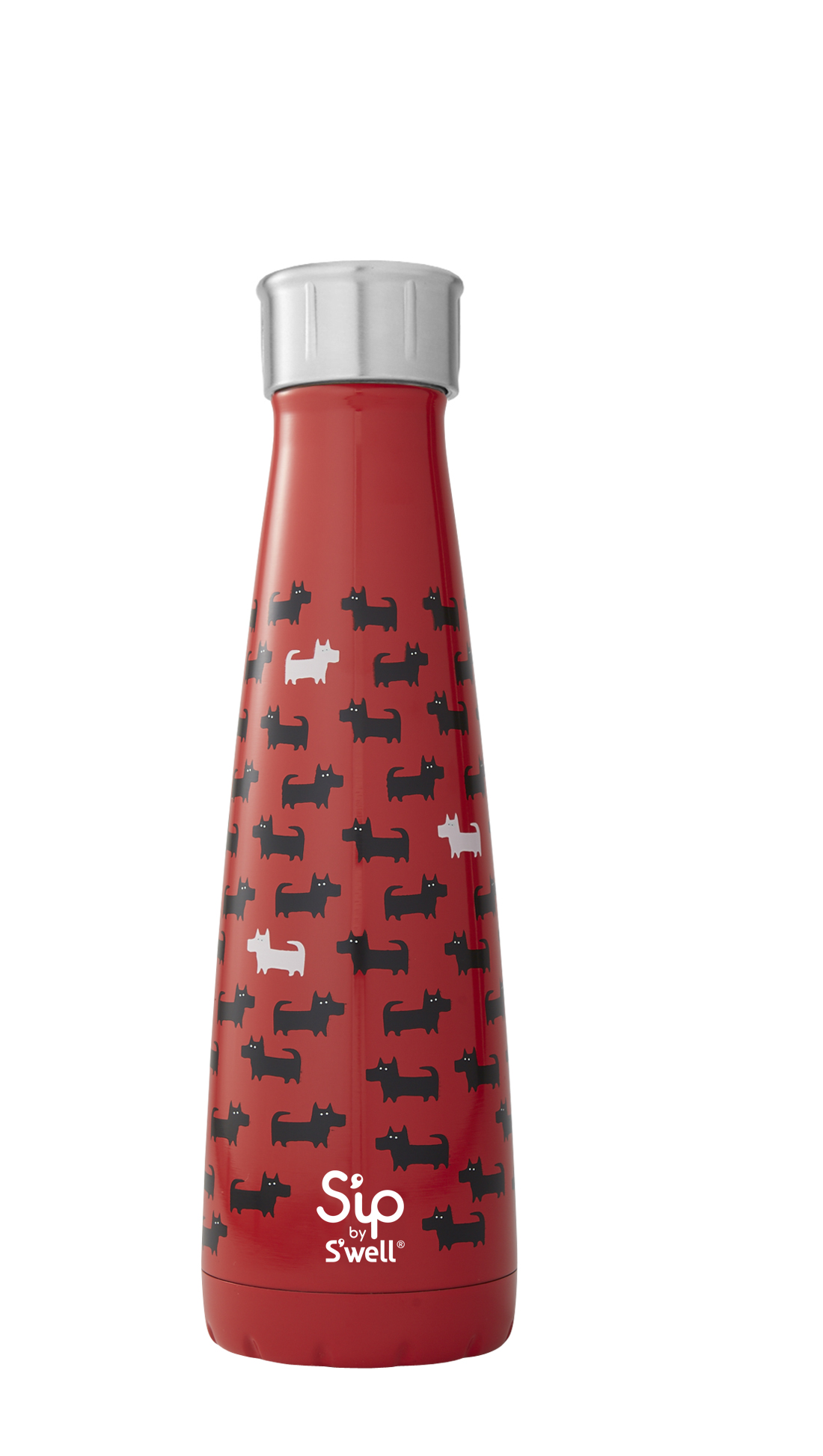 S'ip by S'well
$14.99-$19.99; sipbyswell.com
Double walled to keep liquids cold for up to 24 hours or hot up to 12 hours, perfect for staying hydrated throughout the day. The wide variety of whimsical prints ensures that anyone can find one that suits their personality. The 10 oz. size fits easily in packs or lunch boxes and comes with a colorful cap holder so lids won't get lost. The 15 oz. is the perfect size for everyday hydration.
LEUS Yoga Mat Towel
$39.99; LeusTowels.com
Six standout styles – from watermelons to lunar landscapes. Yoga Mat Sized - 68" x 24" to cover a regular yoga mat. Suede microfiber with anti-microbial coating, ultra-plush feel, raw cut edges. Super absorbent, slip resistant, grips with moisture.
Updated: September 2019