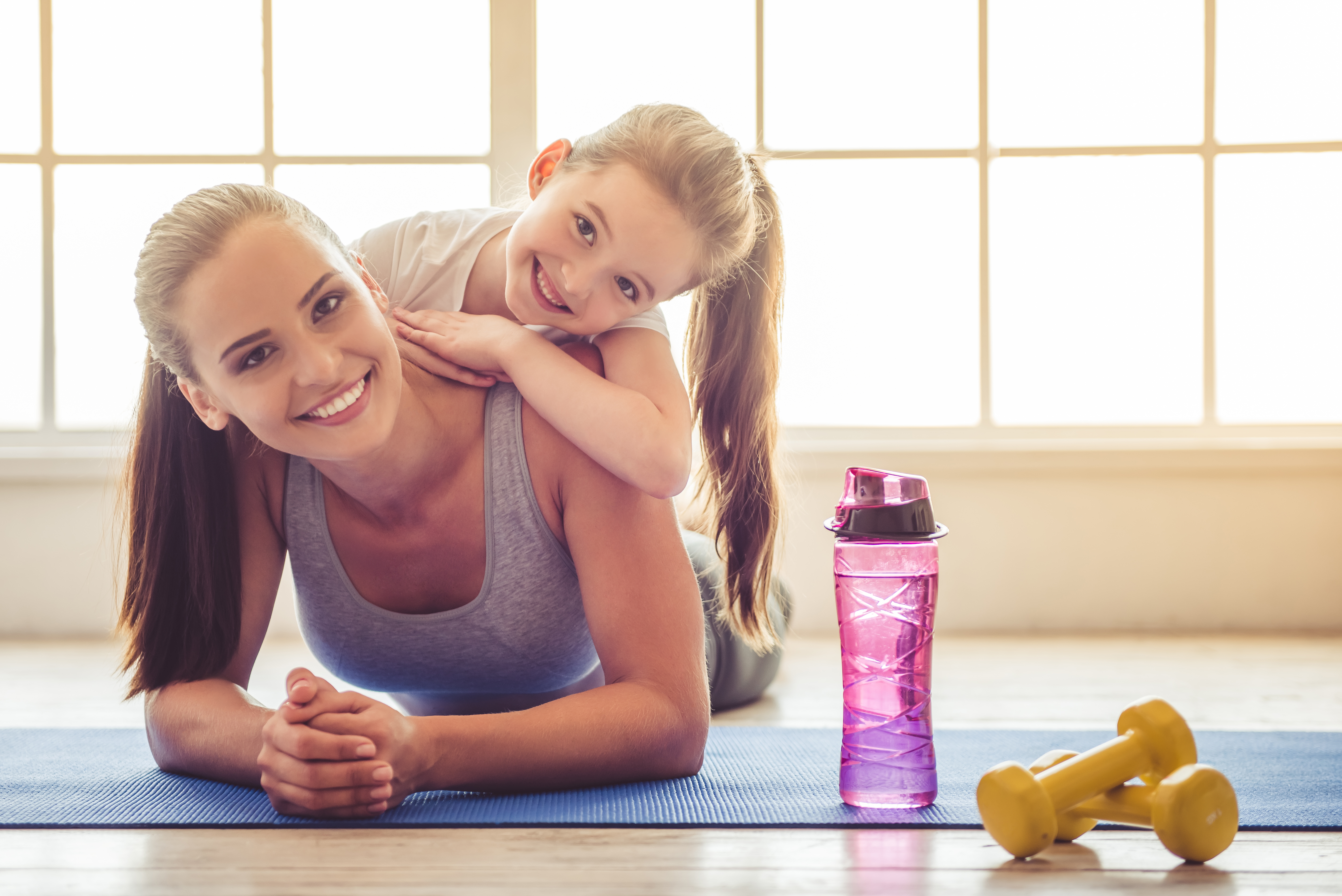 Health and Fitness Products! Check out these great fitness products to keep you and your family happy and healthy all year long!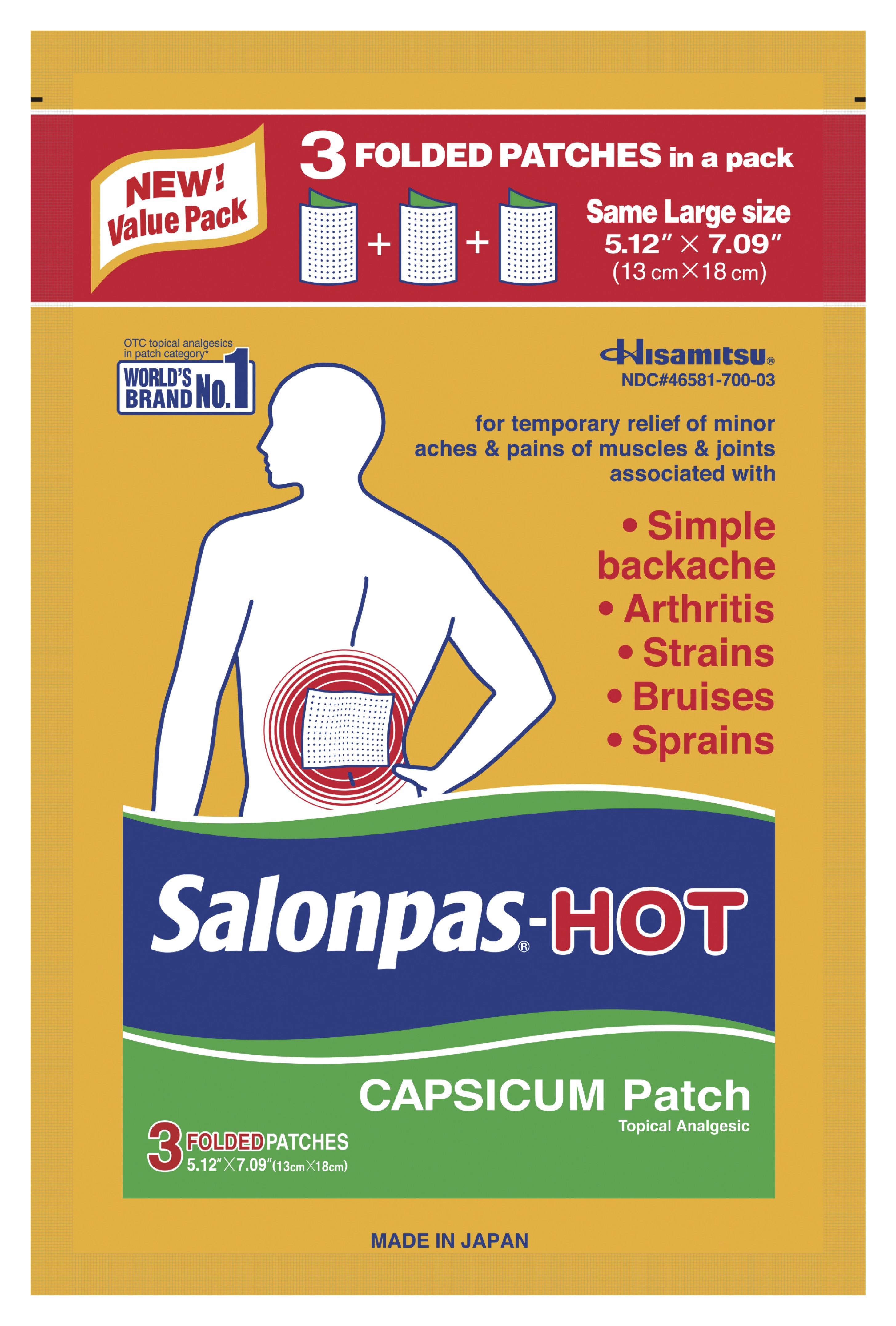 Salonpas HOT
$5; Salonpas.us
Warming pain relief for large pain areas. Capsaicin (derived from chili peppers) provides heat for effective pain relief for up to 8 hours and is unscented. Large size is ideal for back and shoulder pain. Now comes in a 3-count value pack that is resealable.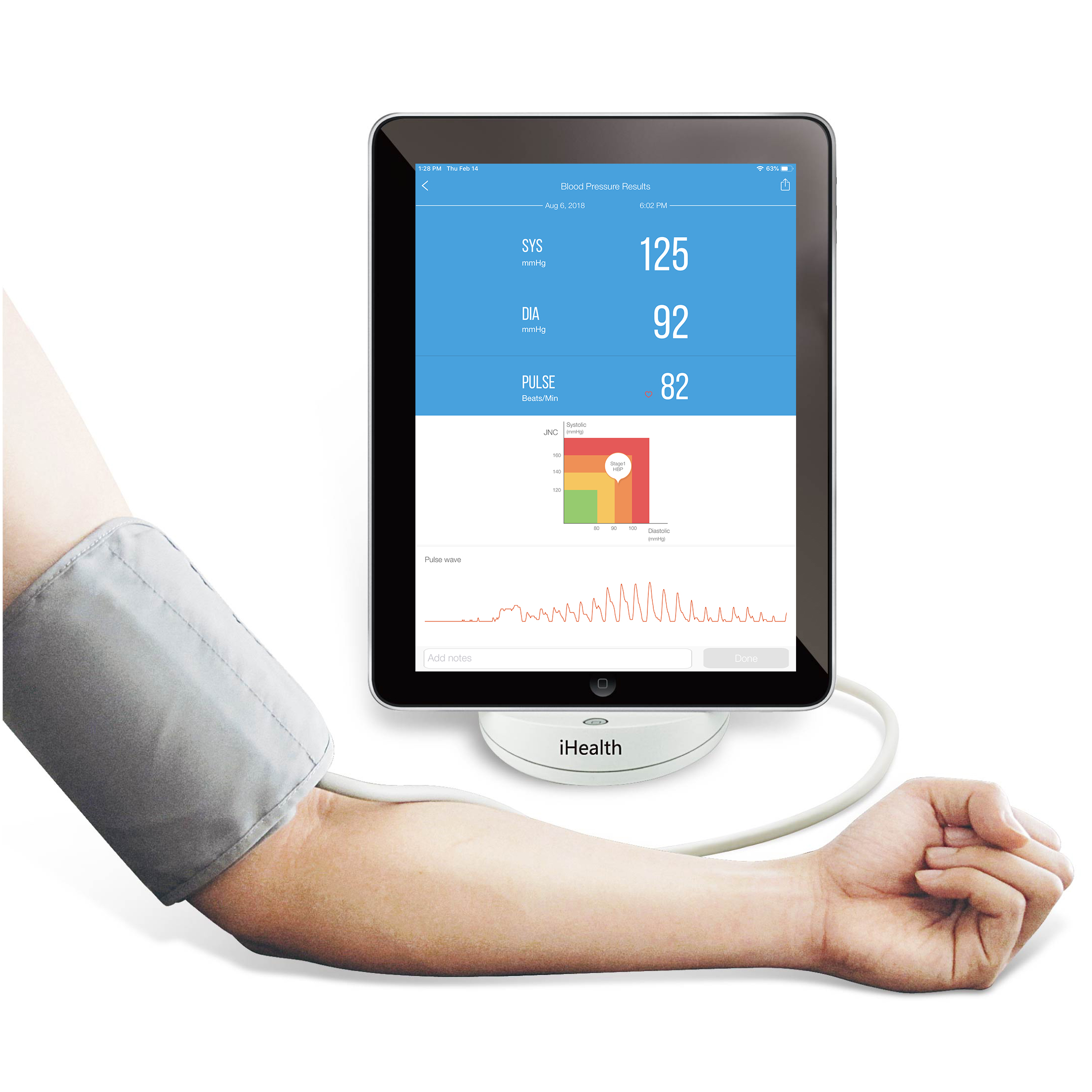 Ease Wireless Blood Pressure Monitor
$39.99; Amazon.com
FDA cleared/doctor recommended wireless automatic upper arm blood pressure monitor. Seamless connectivity by Bluetooth - all readings (blood pressure, heart rate and arrhythmia) automatically uploaded to mobile devices. Captures readings in about 20-30 seconds—about ½ the time as the leading competitor—while the blood pressure cuff is inflating to minimize squeezing. One touch on the app triggers monitor to provide complete tracking and data history in graph form. Email readings to family or physician, the app holds unlimited readings.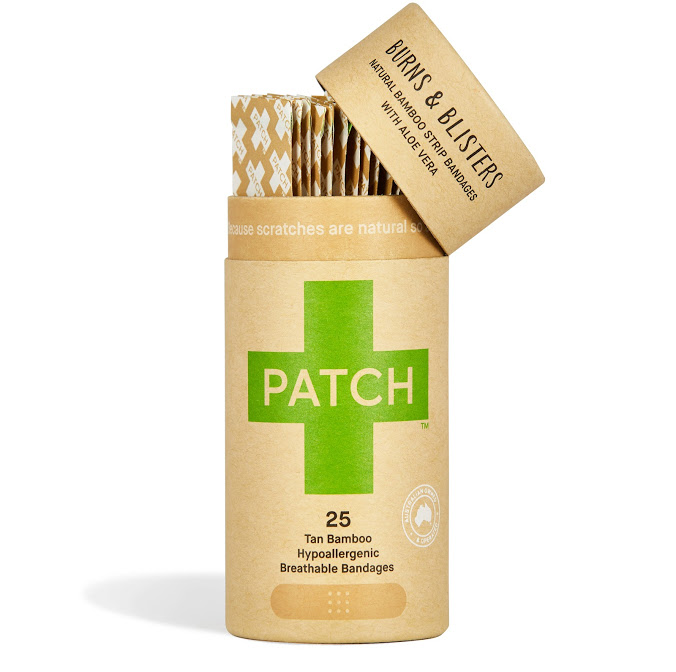 PATCH
$6.99; PatchStrips.com
Biodegradable, hypoallergenic bandages are finally here. Over the last few years you've seen your household turning 'green' from your shampoo and shaving cream to your dish soap and even your toilet paper.Now you can finally bring your first aid kit into the 20th century with PATCH by Nutricare--an eco-conscious brand of fully compostable, 100% organic bamboo adhesive bandages.All PATCH strips are hypoallergenic, 100% compostable including packaging, and--best of all for parents -- don't damage the skin when removed.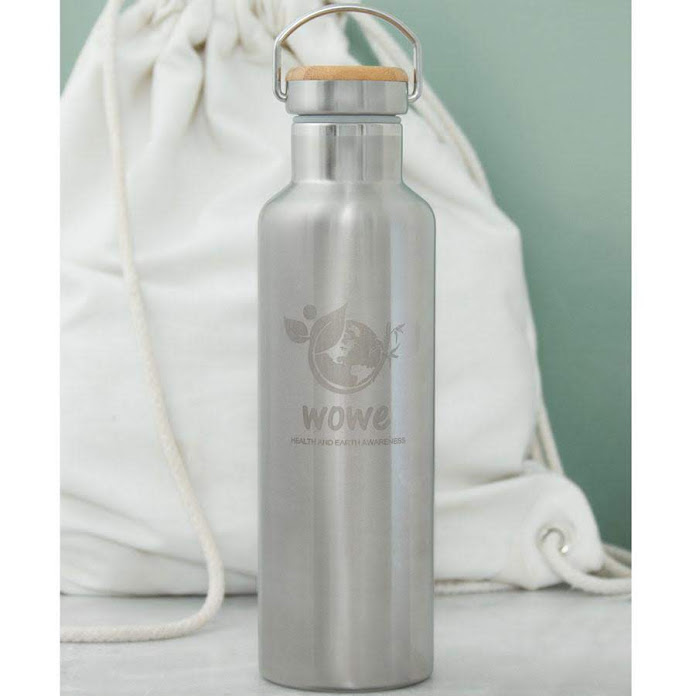 Stainless Steel Water Bottle With Bamboo Top
$28.95; WoweLifestyle.com
Built to last, this 25 oz. stainless steel double walled vacuum insulated water bottle will take anything you throw at it. Keep your drink nice and cold for up to 24 hours or keep it warm for up to 12 hours, plus it comes with a lifetime warranty.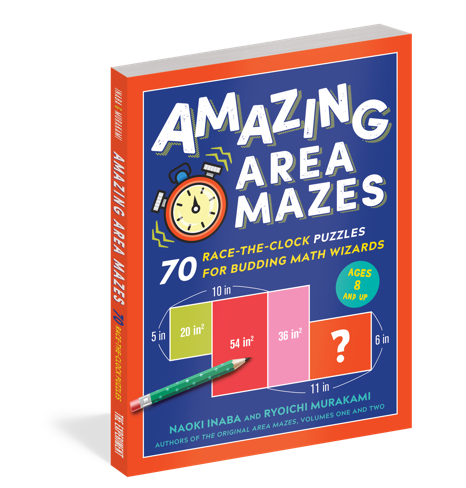 Arm&Hammer Shoe Refresher Spray
$5.99; Walmart.com
Eliminates shoe and sneaker odor on contact. Unique 360° targeted actuator sprays in any direction even upside down to conveniently spray where you need it. Sweat activated Fresh Guard Technology refreshes and rejuvenates shoes, sneakers and sports gear. Safe for all types of footwear.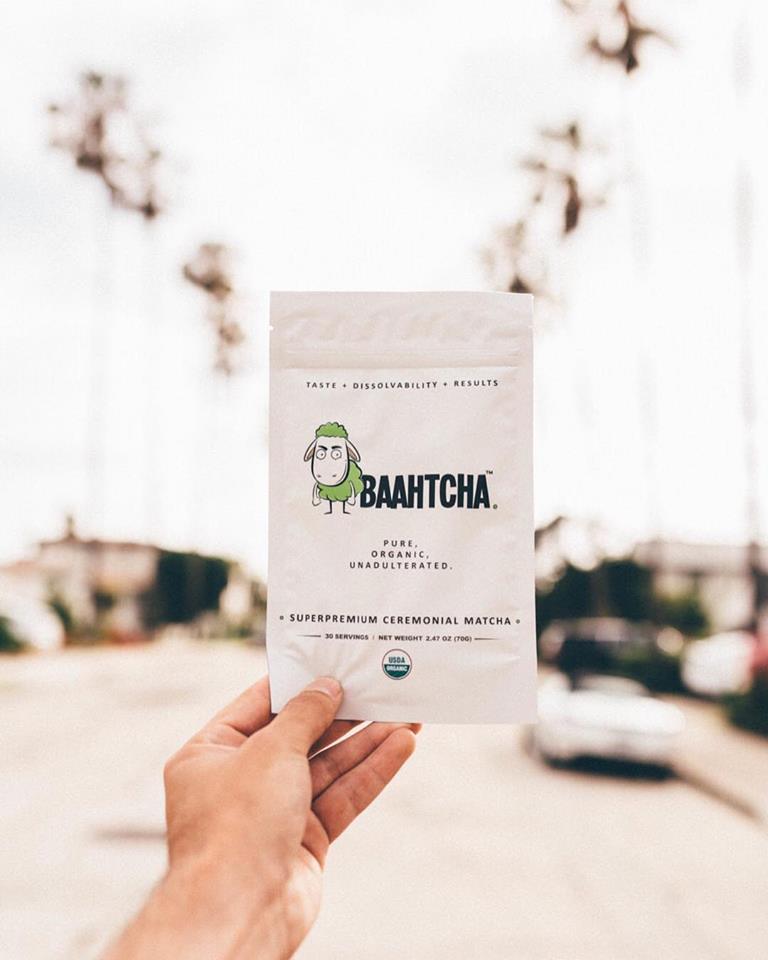 Baahtcha Tea
Prices vary; Baahtcha.com
Baahtcha Tea provides the highest quality matcha tea sourced from a family-owned farm in the mountains of China, where matcha originated. Baahtcha sustains steady energy, boosts metabolism to burn fat, supports immune system with antioxidants, improves memory and concentration and it tastes great. Not to mention, Baahtcha tea contains chlorophyll which is known to rejuvenate and detoxify skin, so you won't only feel great this spring but you'll look great too.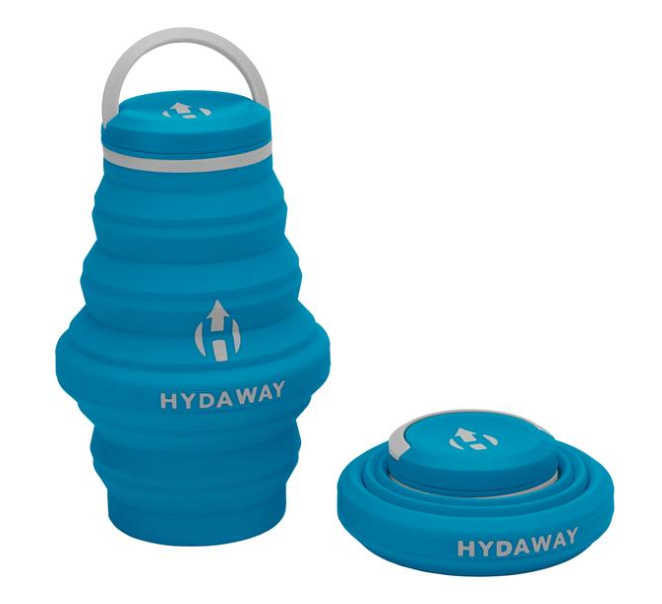 Hydaway 2.0 Bottle
$25; www.hydawaybottle.com
Hydaway is the collapsible, ultra-stashable, planet-friendly go-anywhere water bottle. When expanded, Hydaway 2.0 helps quench your thirst during airport layovers, gym workouts, daily commutes, soccer games or anywhere else space is a premium. The innovative bottles can be folded down to just over 1-inch to easily fit in a pocket, backpack, gym bag or diaper bag. BPA-free, nontoxic and dishwasher safe.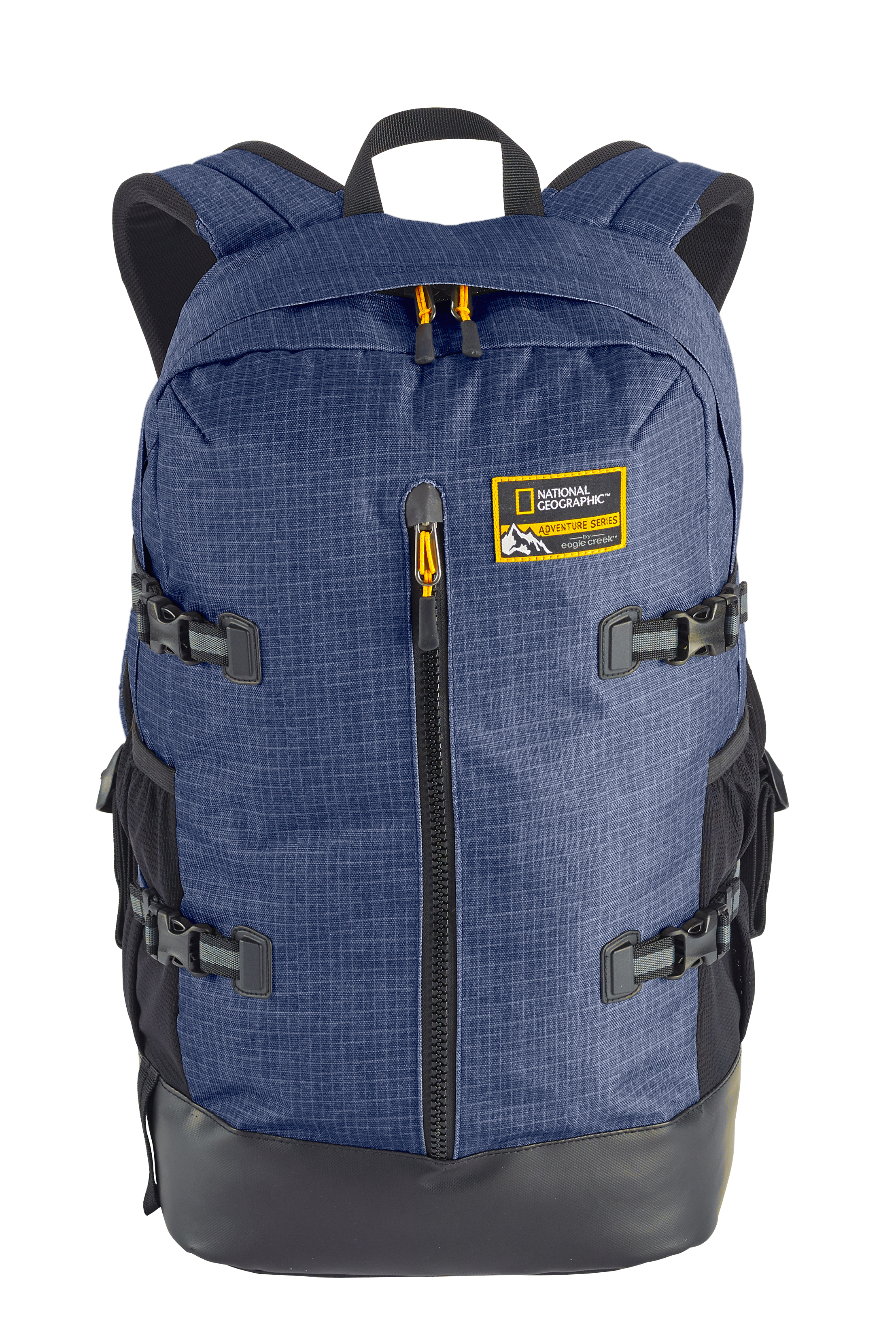 Eagle Creek National Geographic Adventure Backpack 30 L
$65; Shop.nationalgeographic.com
Daypack or weekend bag, it's up to you. This line uses a unique recycled material using windshields fished out of landfills to create a water and scratch-resistant coating that makes the bags friendly to the environment as well as functional.
 Features include 17" laptop sleeve, zip pocket with key fob and slip pockets for electronics, lockable zippers, side compression straps for gear attachment, vertical zip pocket for quick-access items, padded moisture-wicking back panel and pack straps, durable bottom fabric is wipeable for easy clean and water resistance.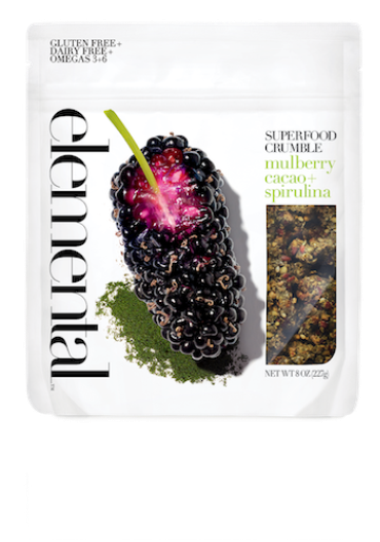 Elemental Superfood Bars and Crumbles
Prices vary; elemental-raw.com
Finding healthy snacks that are delicious and nutritious can be tough. Elemental Superfood makes it easy and even easier to take on the go. Feature an organic, raw, gluten-free and dairy-free snack, they are packed with nutrition and high in omega-3s and omega-6s and high in fiber and protein. Great as a pick me up snack or meal replacement. Four scrumptious combinations to choose from: Cranberry Almond + Lucuma, Currant Cacao + Hemp, Dark Chocolate + Peanut Butter and Mulberry Cacao + Spirulina.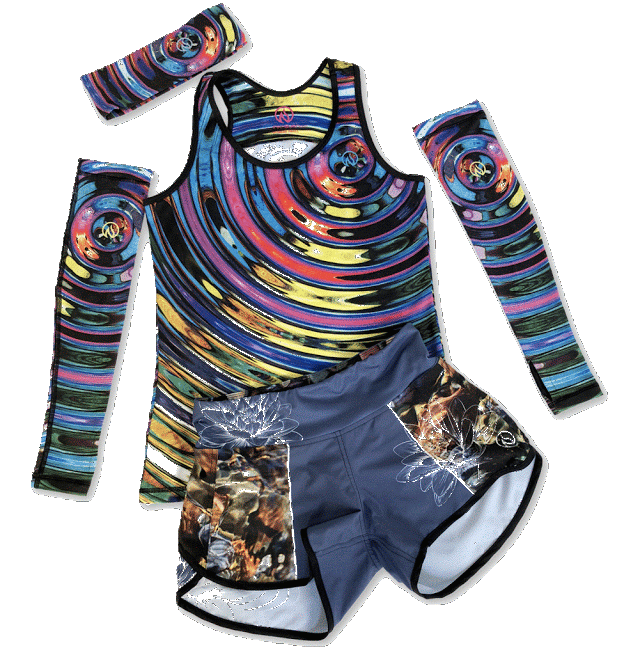 INKnBURN Activewear
$39-$99; Inknburn.com
Women love workout apparel they not only can exercise in but live in. With only Limited Edition styles available, you won't be another carbon copy of athleisure walking down the street. Each piece features original artwork and designs handmade in Southern California, meant to inspire, strengthen and motivate runners, yogis, cyclists or busy moms on the go. All handmade in the USA, INKnBURN uses Dry I.C.E fabric that is light, stretchy and has a silky feel to keep you cool and dry. From capri leggings, shorts, skorts and more, INKnBURN has a style for everyone and a variety of occasions.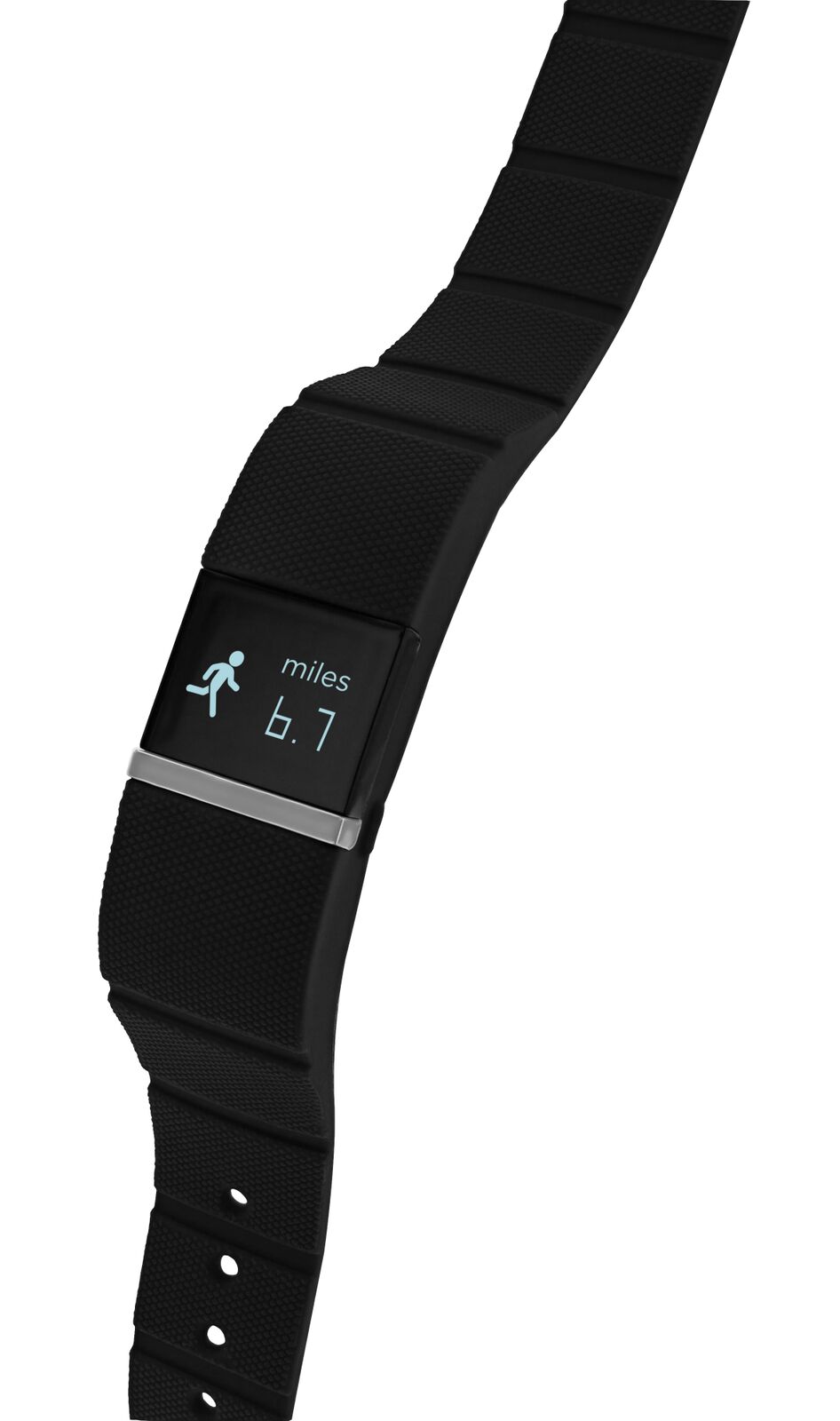 iFITNESS Pulse
$39.99; itouchwearables.com
The perfect balance between fashion and fitness, this smart fitness tracker is designed for today's connected life and is compatible with both IOS and Droid phone systems. Straps are interchangeable and made with water-resistant silicone in an array of colors and stylish patterns. Includes: heart rate monitor, smart notifications, connected GPS, sedentary reminder, calories counter, pedometer, camera remote, alarm and clock, and sleep monitor.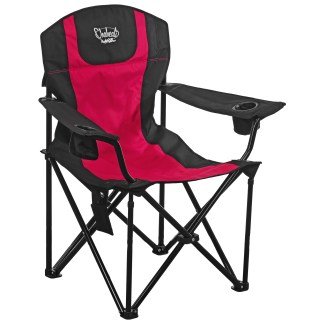 Heated Chair by Chaheati
$115.95; TheGrommet.com
Stay warm anywhere with the heated, all-season chair from Chaheati. Using woven heating technology, the lithium battery lasts for hours and provides warmth throughout the seat. And with three heat settings, you'll be just the right amount of toasty in any season.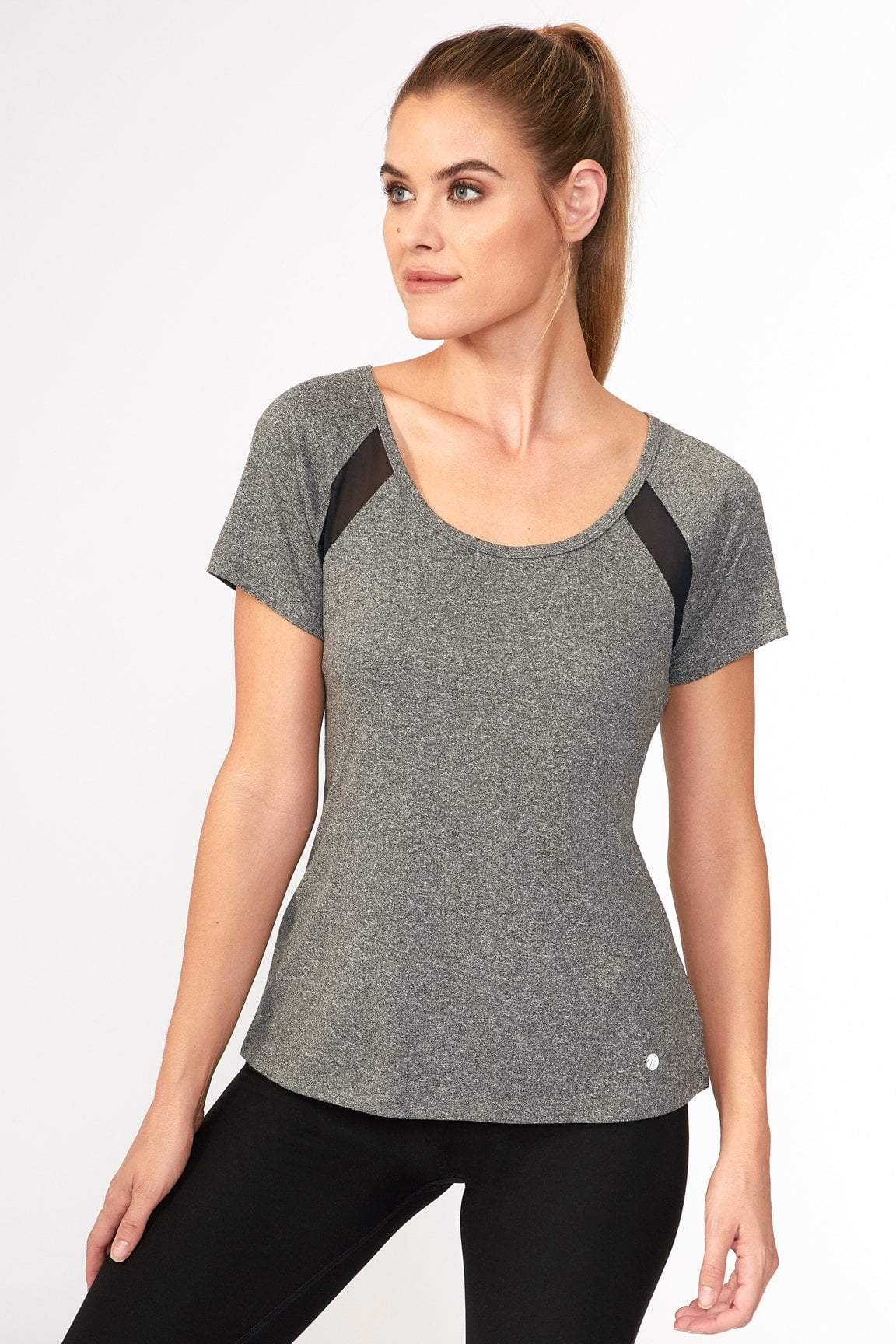 Ellie Activewear Subscription
$39.95/month-$49.95/month; Ellie.com
Every month receive a new, high quality, stylish three piece outfit. Outfits include a legging, sports bra and seasonal tops ranging from tanks, tees, hoodies and lightweight jackets. For an additional $10, select the 5-piece option and get two fun fitness accessories to compliment a pre-styled 3-piece outfit. Apparel and fitness accessories for a variety of activity levels (low, medium, and high impact). Available in sizes XS–XL.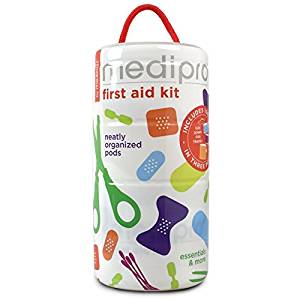 Medipro First Aid Pods
$9.95; Amazon.com
The pods let you enjoy protection for your littles by providing such essentials as bandages, ointments, gauze, cold pack, wipes, and anything else that you might need.Perfect for first time parents, camping trips, backpacks, gym lockers, purses, glove boxes, and baby bags. The necessities you need fit easily in any diaper bag or purse.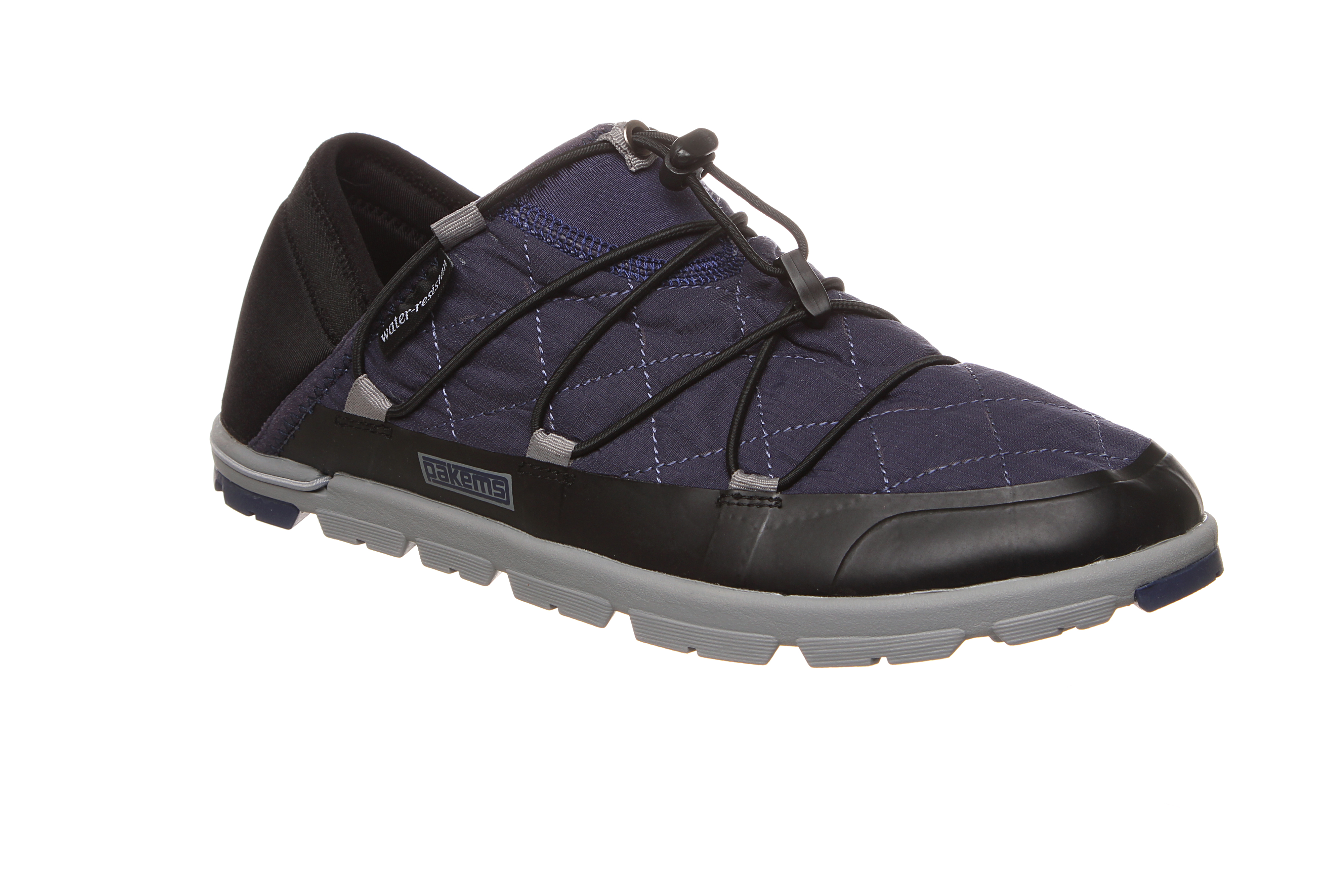 Pakems Charmonix Shoes
$74; Pakems.com
These lightweight and comfortable shoes were engineered to be the perfect solution shoe for after sport, including giving your feet a break when getting out of those hiking boots while sitting around the campfire. The Pakems' Chamonix is an all-weather, two-in-one solution with a convertible heel, allowing mom to switch seamlessly from slipper to shoe. These shoes also stand up to bullying. The words "be kind" are in every shoe as part of the Step Into Your Intentions campaign.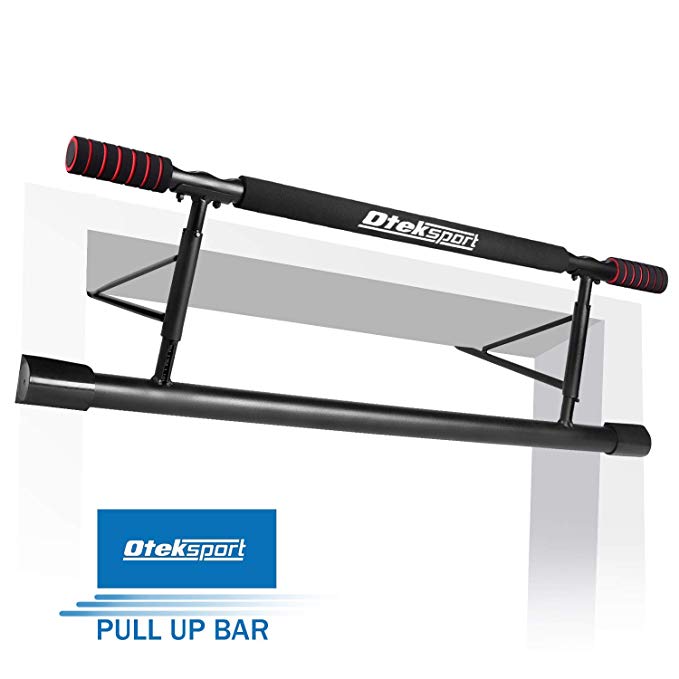 Oteksport Pull Up Bar
$76.99; Amazon.com
The pull up bar turns any doorway into a personal gym, no need to assemble. Simply hook right into the doorframe, get a full body workout, and fold away for storage. Suitable for tall people and holds up to 400 lbs (200 kg). Heavy duty design prevents movement of the bar during exercise. With non-slip foam, our pull up bar not only prevents you from scratch caused by your door frame, but prevents sliding and interruption during your exercise.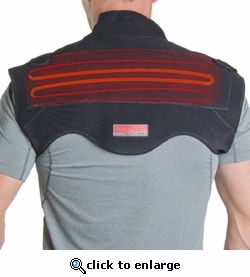 Infrared Heated Neck and Shoulder Pain Relief Wrap
$119.95; VentureHeat.com
This heat therapy wrap offers an effective remedy to stiff necks and sore shoulders with Far Infrared Rays (FIR) which penetrate deep below the skin to ease the pain. The safe, low voltage wrap comfortably conforms to the upper back and neck to loosen up knots and relieve aches and pains.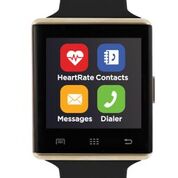 iTOUCH Air2
$59.99; itouchwearables.com
Designed with a slim, elegant profile that features a durable glass display and metal casing, choose between two case sizes and a variety of colorful interchangeable straps. Features include a camera and control of your music player from your smartphone, with 20 other essential features for everyday life such as a calendar, weather app, calculator, phone dialer, bluetooth capabilities and more.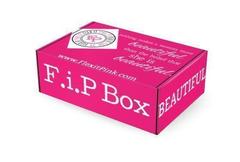 Flex It Pink Subscription Box
$29.97; FlexItPink.com
Healthy is an outfit that looks different on everybody. Flex It Pink offers stylish activewear that include extended sizes ranging from XS up to XXXL. The apparel collection is made up of tanks, tees, leggings and more- all featuring fun statements such as "Unicorn Mode" and "I'm Not Strong For a Girl, I'm Just Strong." The F.I.P. Box is a fun way to keep subscribers motivated. Each box contains a tank top, a healthy snack, your virtual 5k packet or 30-day challenge details, and fun fitness accessories like headphones or shaker bottles.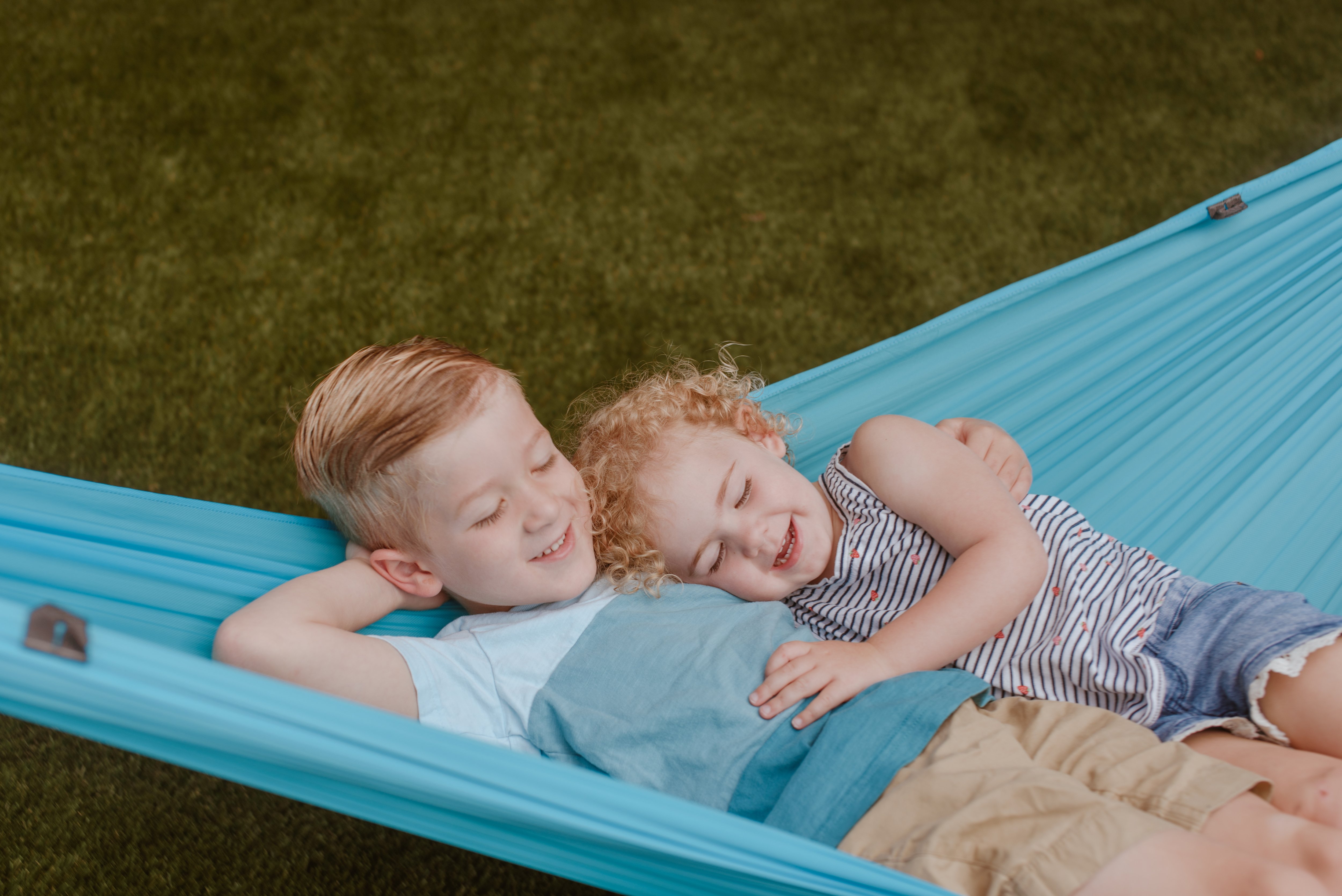 Roo Jr. Camping Hammock
$49; Kammok.com
Built for camping and backyard play, the Roo Jr. is built for the smallest campers. Its tear-resistant and water-repellent fabric is ready for rough-and-tumble adventures. With an industry-leading load capacity of 400 lb and no-tip design, the Roo Jr. sets the standard in safety.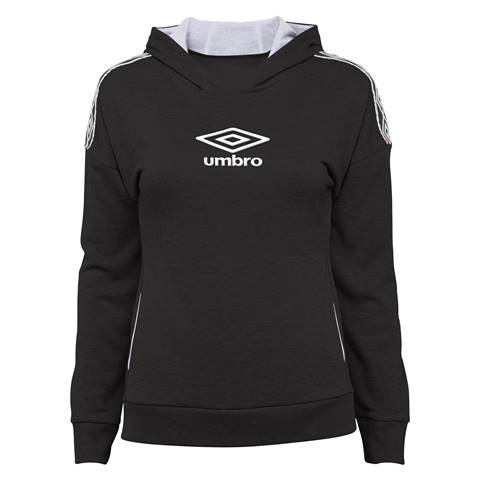 Umbro Running Diamonds Hoodie
$70; UmbroPremeir.com
Throw on this fitted hoodie before, during, or after your workout. Umbro's running diamond hoodie is the everyday garment that will touch up your wardrobe with a sporty flair. Features a minimalist look with logo taping on the shoulders and central embroidery that is perfect for any athletic or leisure activities. Made from a poly rayon french terry fabric, this sweatshirt provides a thin layer of close fitting warmth that doubles as a layering essential.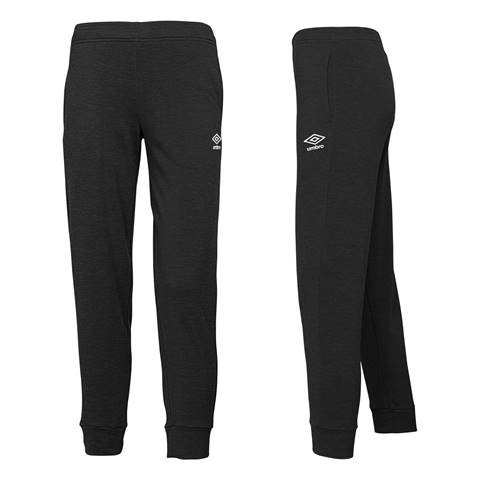 Umbro Classic Jogger
$60; UmbroPremeir.com
Look good, and be comfortable while doing it in umbro's classic jogger. This jogger is made from poly rayon french terry fabric that ensures easy movement and bending. Features right side logo embroidery, an adjustable waistband, and bottom cuffs that create the perfect fit for training.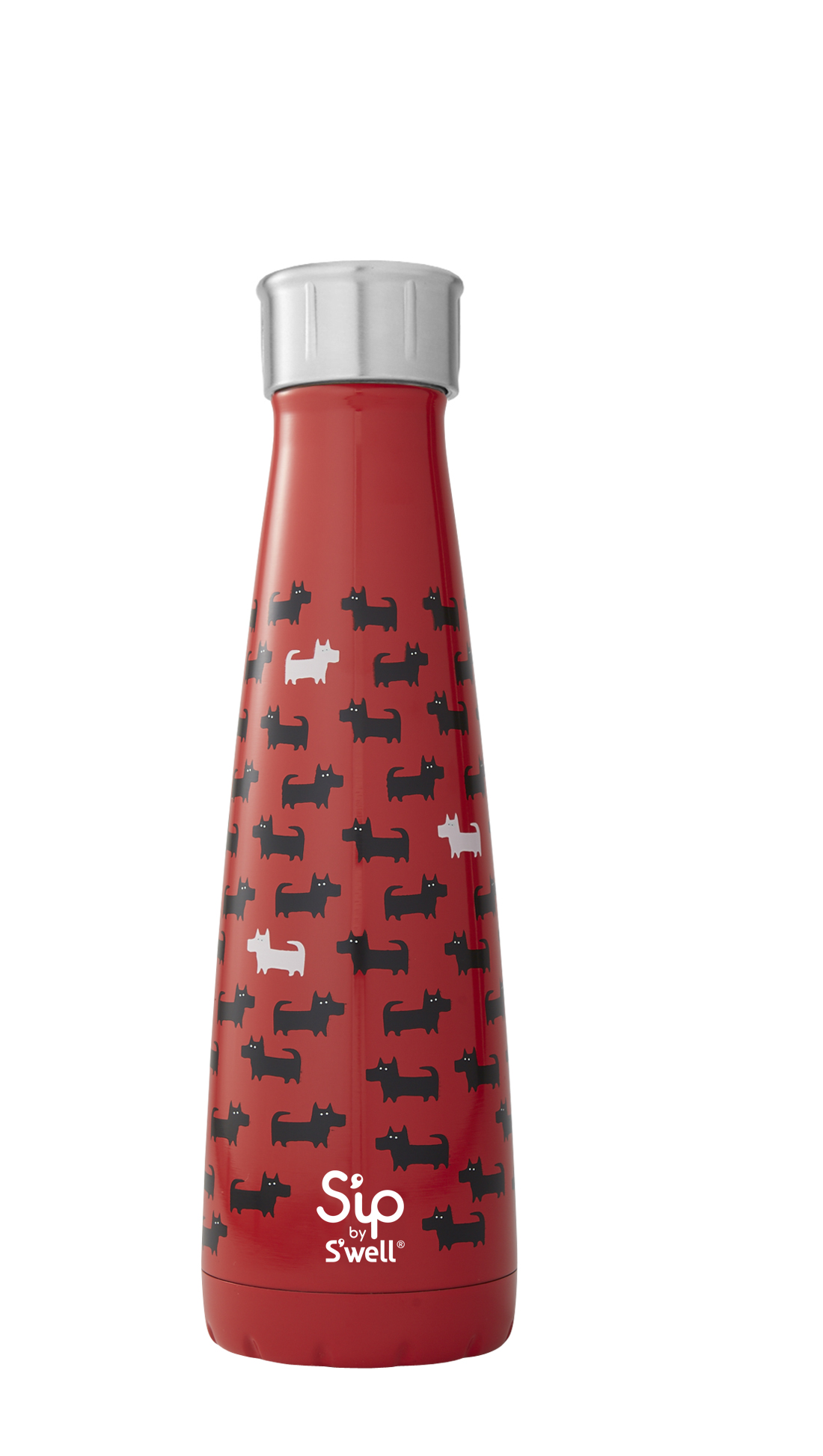 S'ip by S'well
$14.99-$19.99; sipbyswell.com
Double walled to keep liquids cold for up to 24 hours or hot up to 12 hours, perfect for staying hydrated throughout the day. The wide variety of whimsical prints ensures that anyone can find one that suits their personality. The 10 oz. size fits easily in packs or lunch boxes and comes with a colorful cap holder so lids won't get lost. The 15 oz. is the perfect size for everyday hydration.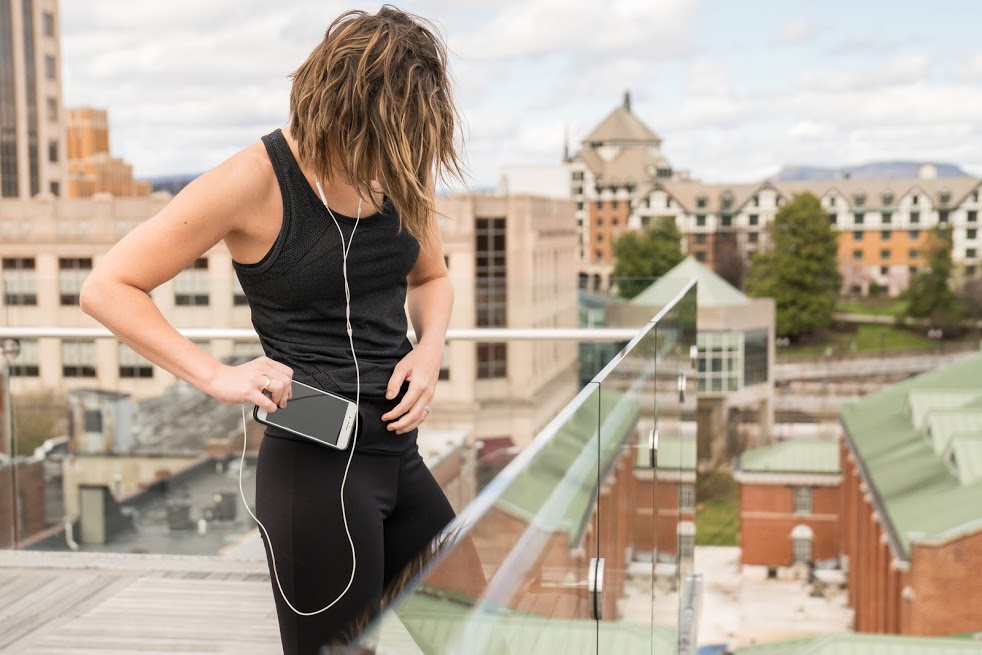 RaesWear Printed Capris
$72-$77; Raeswear.com
Go Hands-Free anywhere in these fashionably functional capris. Invisibly store your phone, keys, id, and other essentials comfortable, safely, and conveniently with the patented 360 degree waistband pocket. The waistband doesn't shift or sag, items don't bounce or move, and the shorts don't ride up.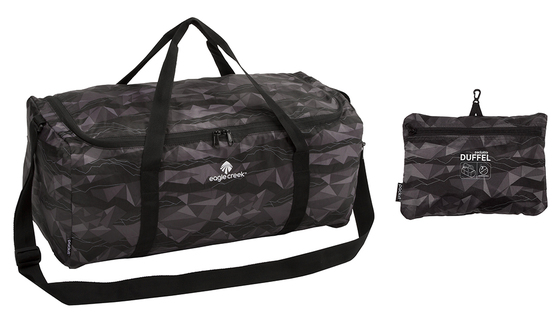 Pack-It Active Duffel
$29.95; EaglePeak.com
Duffel can be stuffed into its external side pocket for compact storage. Adjustable webbing shoulder strap. U-shape zipper opening for easy access.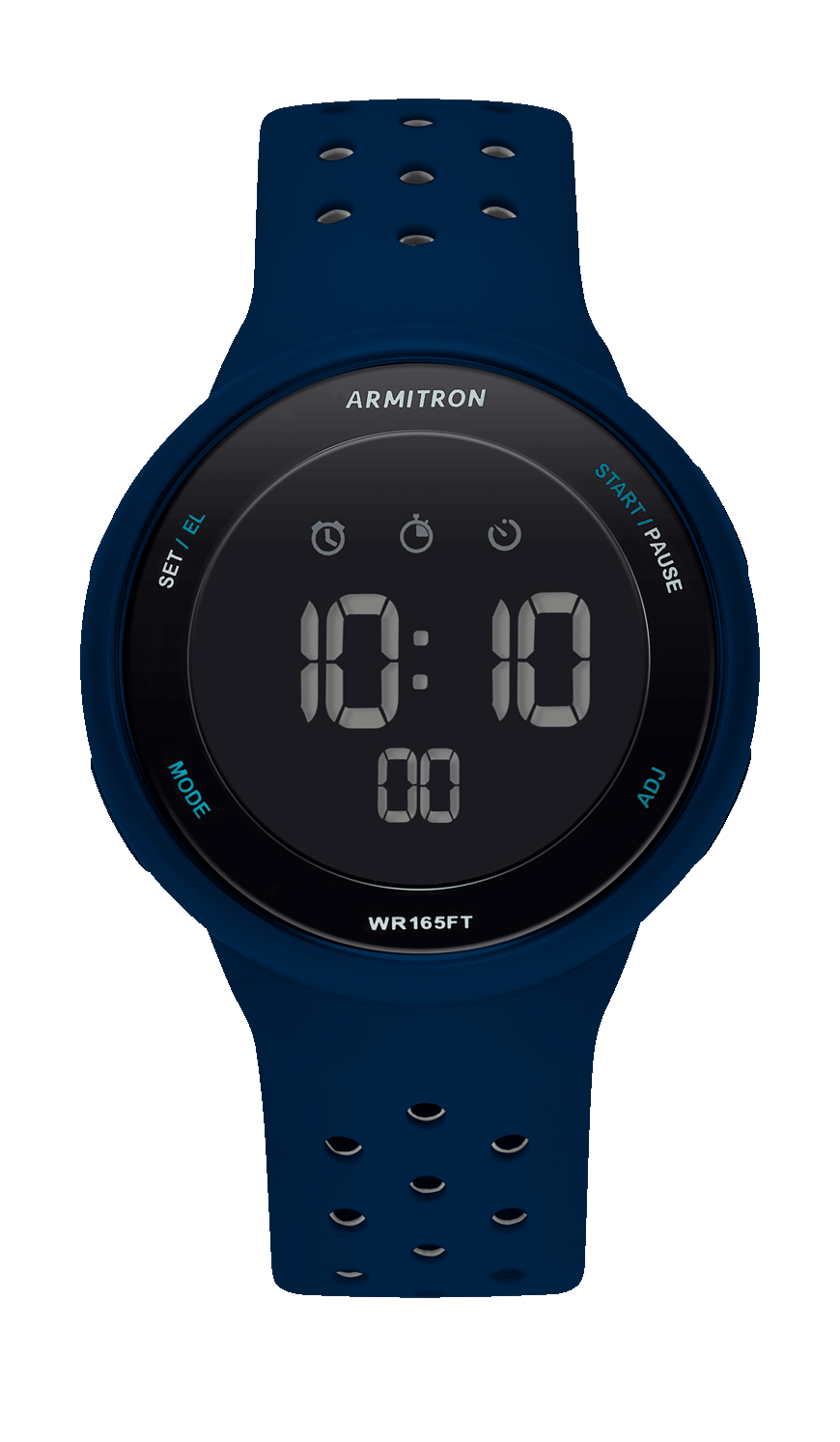 Armitron Digital Round Dial Watch
$35; Armitron.com
This watch is guaranteed to fit your every mood, style and workout. Features include chronograph with lap time, alarm, 12/24 hour time and backlight with three second fade. Available in four color variations.
LEUS Yoga Mat Towel
$39.99; LeusTowels.com
Six standout styles – from watermelons to lunar landscapes. Yoga Mat Sized - 68" x 24" to cover a regular yoga mat. Suede microfiber with anti-microbial coating, ultra-plush feel, raw cut edges. Super absorbent, slip resistant, grips with moisture.
Updated: February 2019