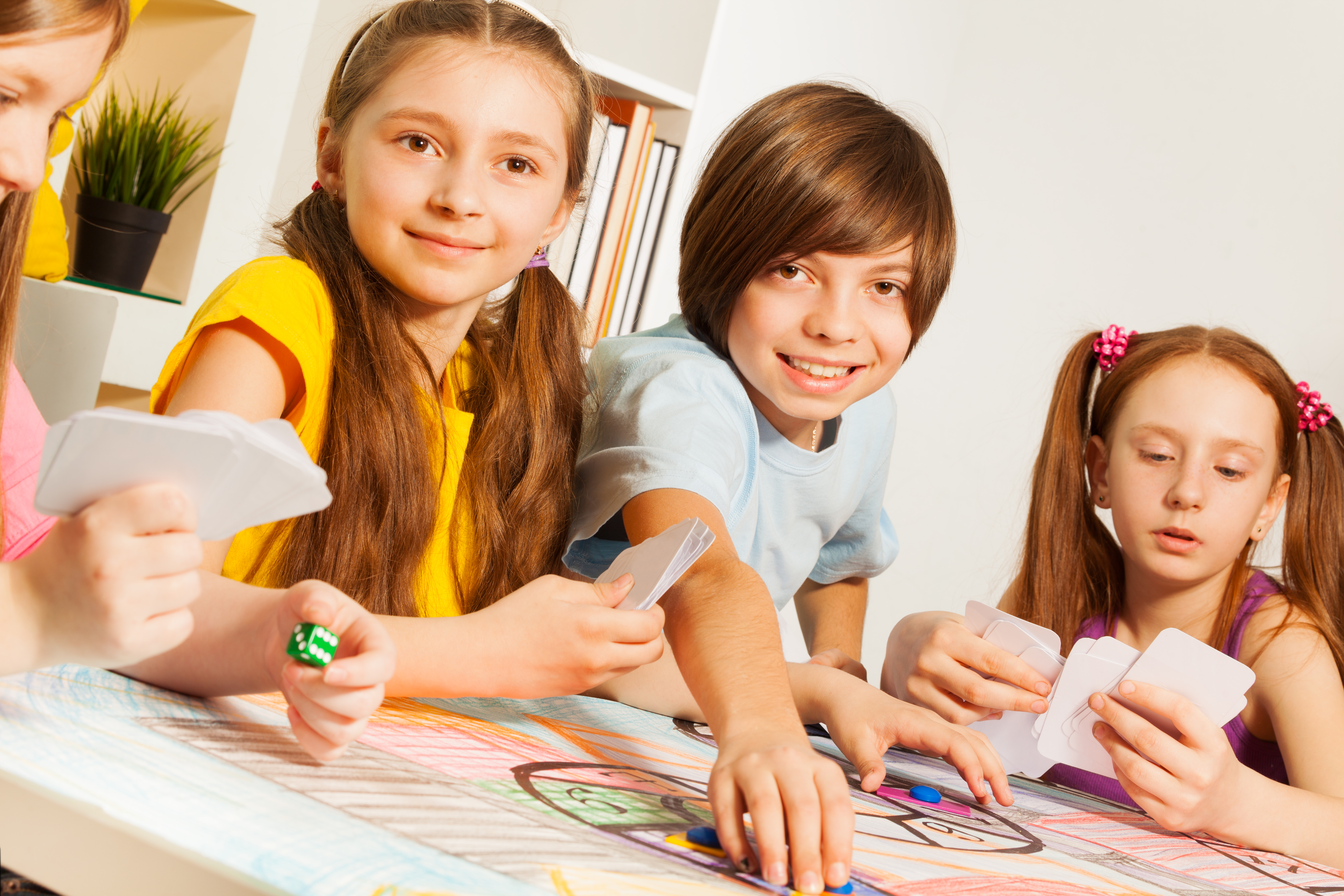 Fun learning games! Shhh, don't tell the kids. They might learn something while playing these child- and parent-tested educational games. A perfect way to have tons of fun while helping get kids ready for the new school year. Find lots more in our round-up of STEM toys and games.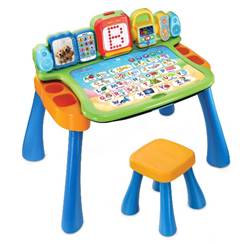 Explore and Write Activity Desk
$54.99; Ages 2-5
Walmart.com
Features an interactive desktop and five pages to explore that are filled with engaging content including letters, numbers, music, colors and more. The writing pad with light-up display lets kids practice writing by tracing letters, numbers and shapes with a stylus. The desk transforms into an easel and chalkboard with plenty of storage space for art supplies.
Tapple
$19.99; 8+
USAopoly.com
A fast-paced word game that gives families and friends a rush of excitement as they compete to beat the timer. Simply pick a category, say a word that fits, tap the first letter of the word, then pass the Tapple wheel. No spelling required. And so much fun, kids don't even realize they are learning.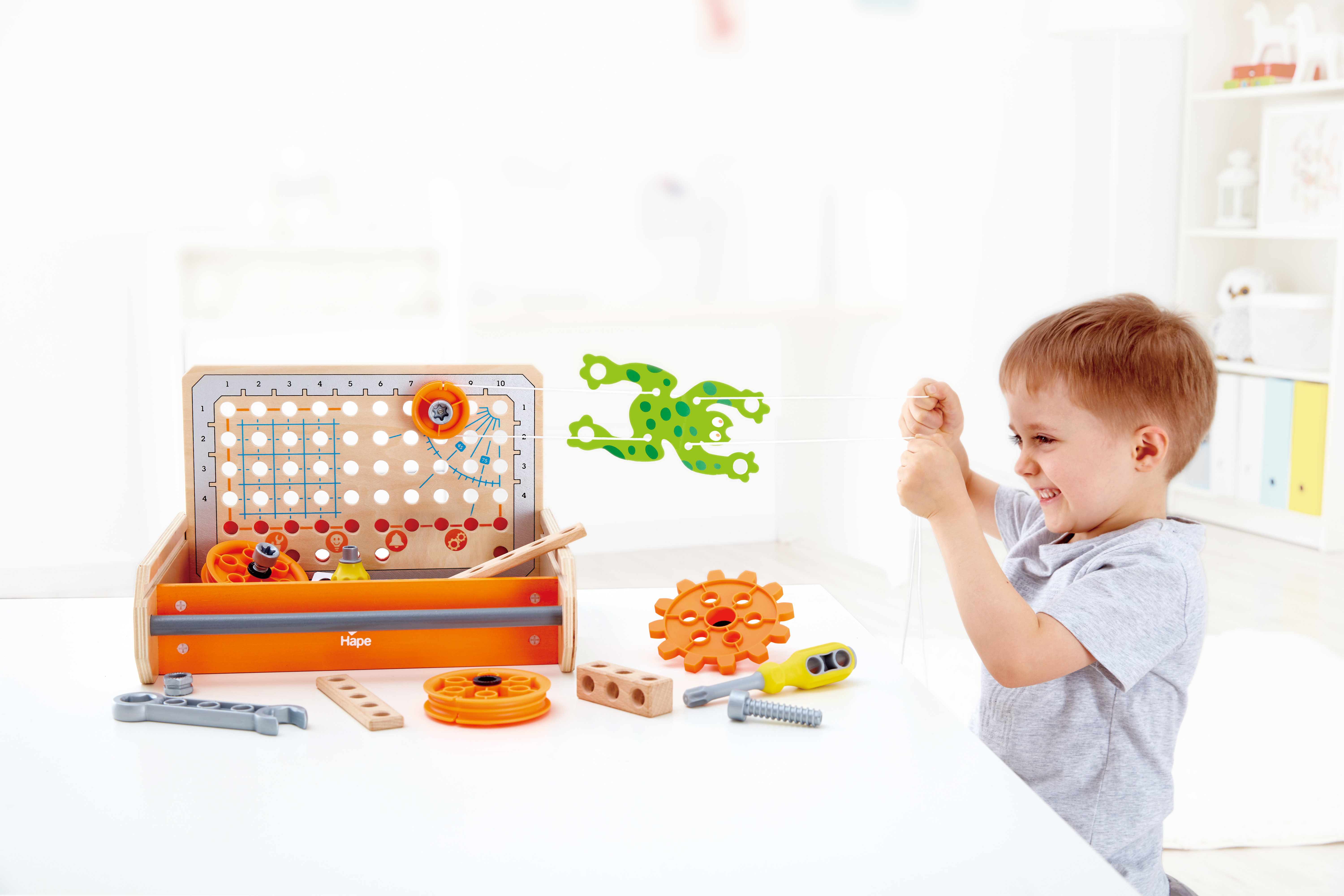 Hape Junior Inventor Science Experiment Tool Box
$39.99; 4+
Hape.com
This cool compact junior inventor toolbox contains everything children aged four and over need to carry out over six exciting experiments that will teach them about science and inventing.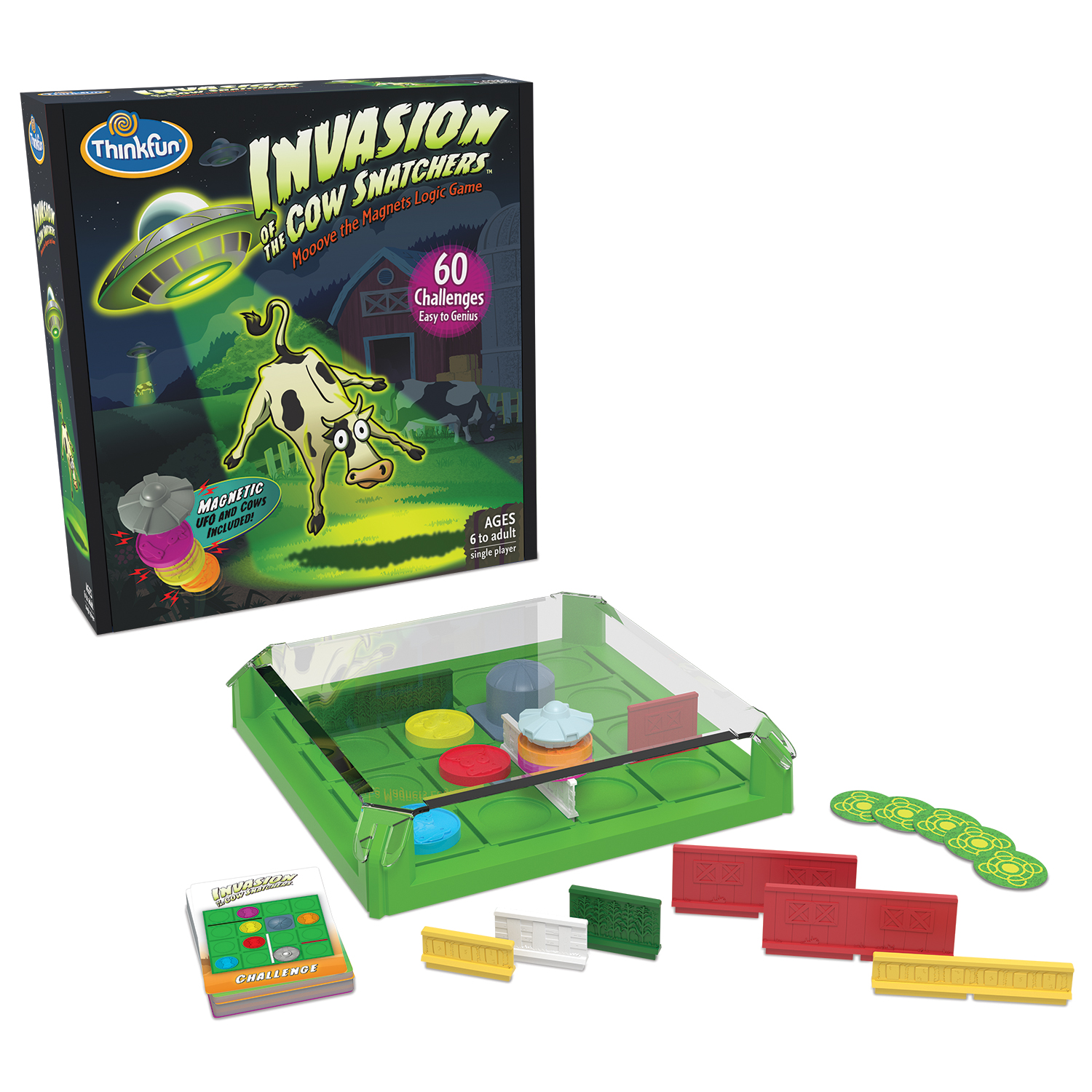 Invasion of the Cow Snatchers
$29.99; 6+
ThinkFun.com
Take control of your very own UFO to solve 60 magnetic challenges. Maneuver your way over and around farm obstacles while beaming up cows. The five levels of difficulty and two modes of play are perfect for beginner and experienced puzzlers alike. Ignite your mind with 60 out of this world challenges. This fun logic maze uses magnets to create an innovative and interesting play pattern that will keep both kids and adults occupied for hours.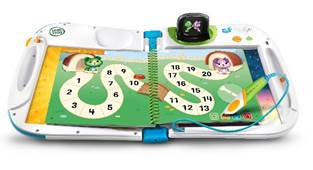 LeapStart 3D Learning System
$49.99; Ages 2-7
Amazon.com
Perfect for visual or auditory learners, the touch and talk activities enhance learning with interactive animations to help kids build math, reading, problem-solving skills and more. The LeapStart library of books covers a variety of preschool through first grade subjects with more than 30 activities in every book. Many replayable activities have two levels with 50+ key skills per grade level, so kids can play and learn at the level and move up when they're ready.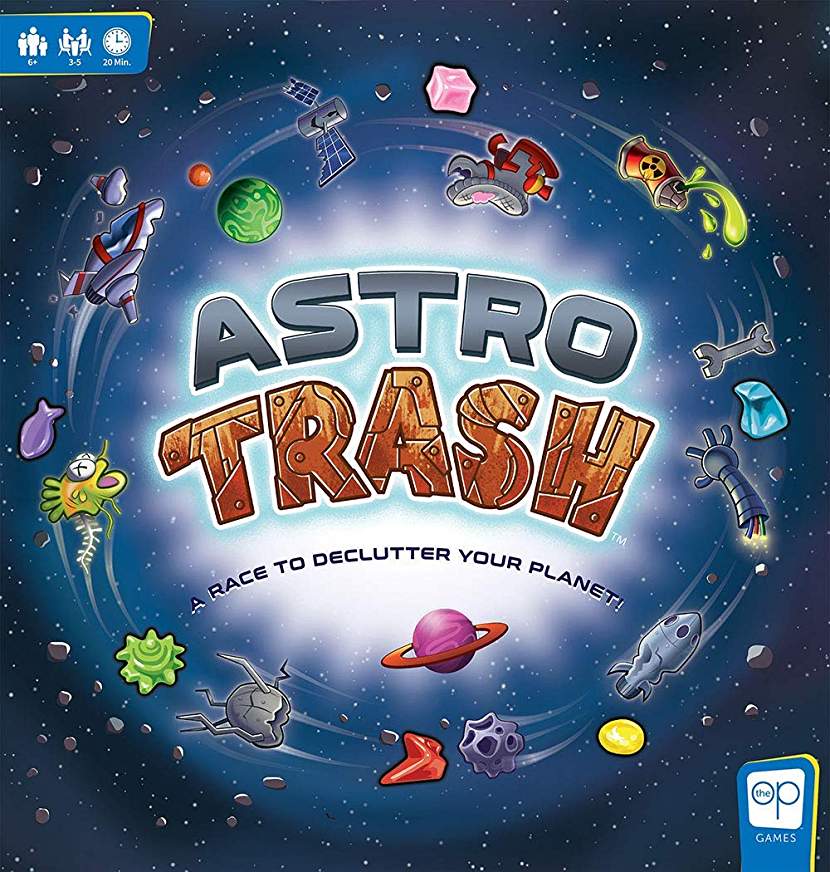 Astro Trash
$19.95; 6+
USAopoly.com
Each player must get rid of all the Trash on their play mat at the expense of the players to their left and right. Players simultaneously roll three dice and rapidly move the "trash" according to the direction, quantity, and color indicated on the dice.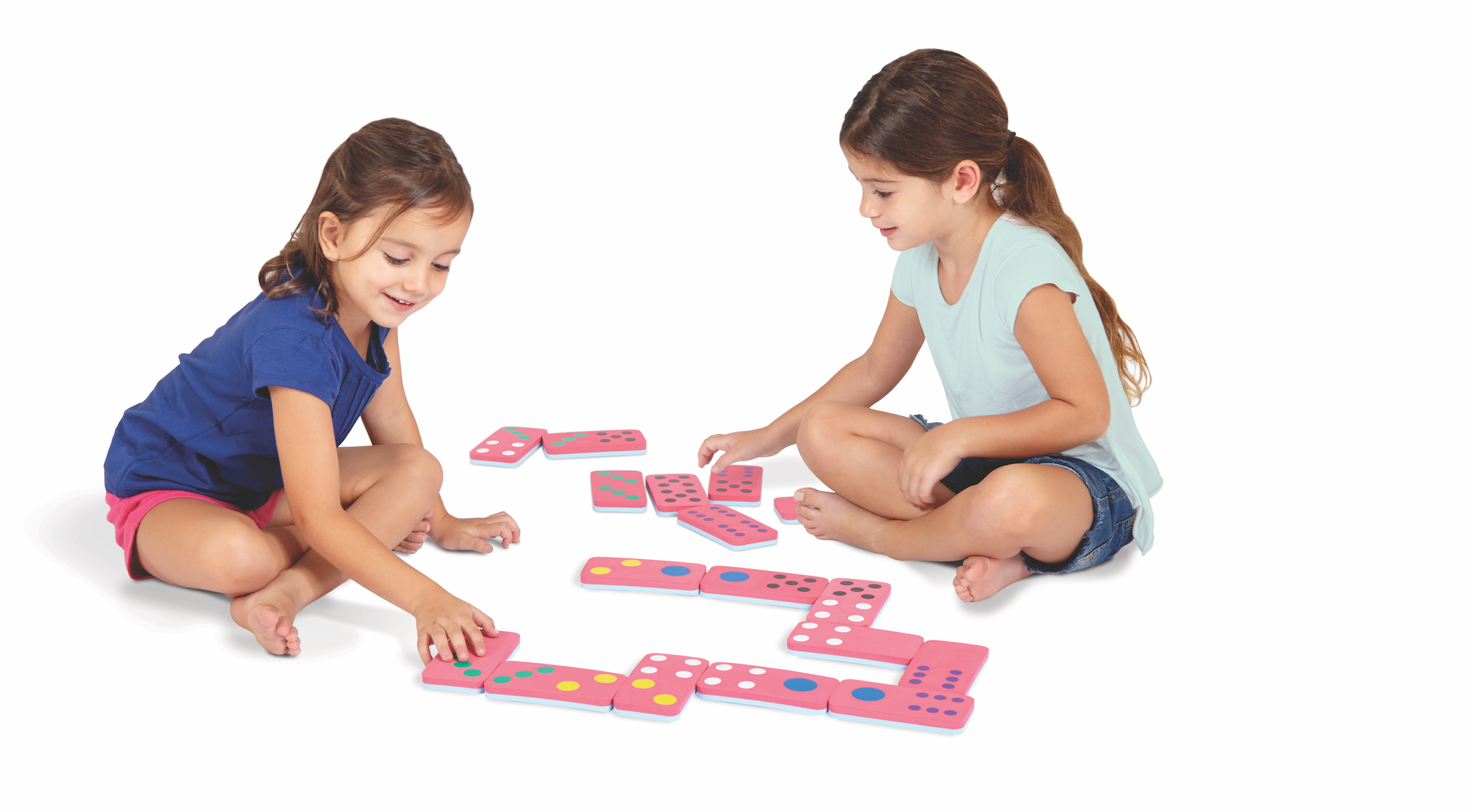 Edushape Jumbo Domino
$19.99; 2+
Amazon.com
Children are introduced to the classic game of dominoes with giant, soft flexible pieces. Supports math skills, number and pattern recognition and more.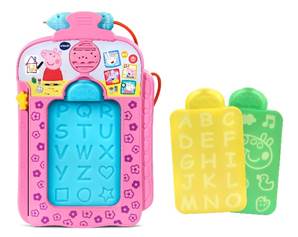 Peppa Pig Scribbles & Sounds Doodle Board
$19.99; 2+
Amazon.com
Get creative with Peppa and her family using three stencils. Insert the stencils into the doodle board and it will recognize them and give playful responses as kids draw letters, shapes and Peppa Pig characters. Peppa guides little doodlers with ideas about what to draw and what letters to explore. Use the attached stylus to trace letters and shapes on the electronic clipboard, then erase and draw again. Four modes of play explore letters, music and art.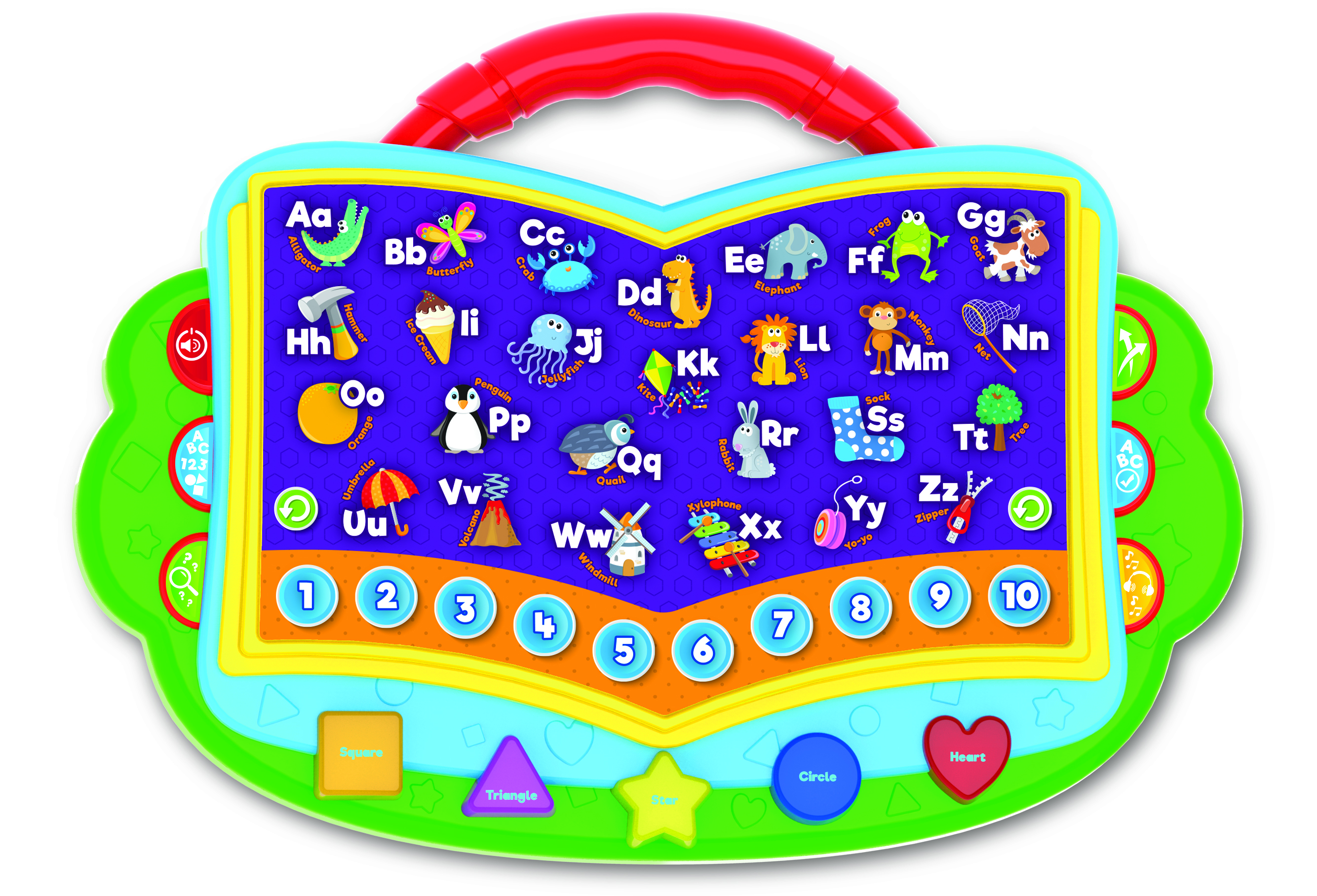 Smart Learning Station
$35.99; 3+
tlji.com
The Smart Learning Station is an exciting electronic learning machine featuring five games. This colorful interactive unit features an alphabet and numbers touch pad, five light up LED shape buttons and a convenient carry handle that puts kids in charge of choosing their fun.
Solar System Puzzle
$24.99; 5+
Hape.com
The sun brings light to all the planets around it. Learn more about our solar system with this out-of-this-world puzzle featuring solid-wood planet pieces, a glowing LED sun, and a poster with all the planet names.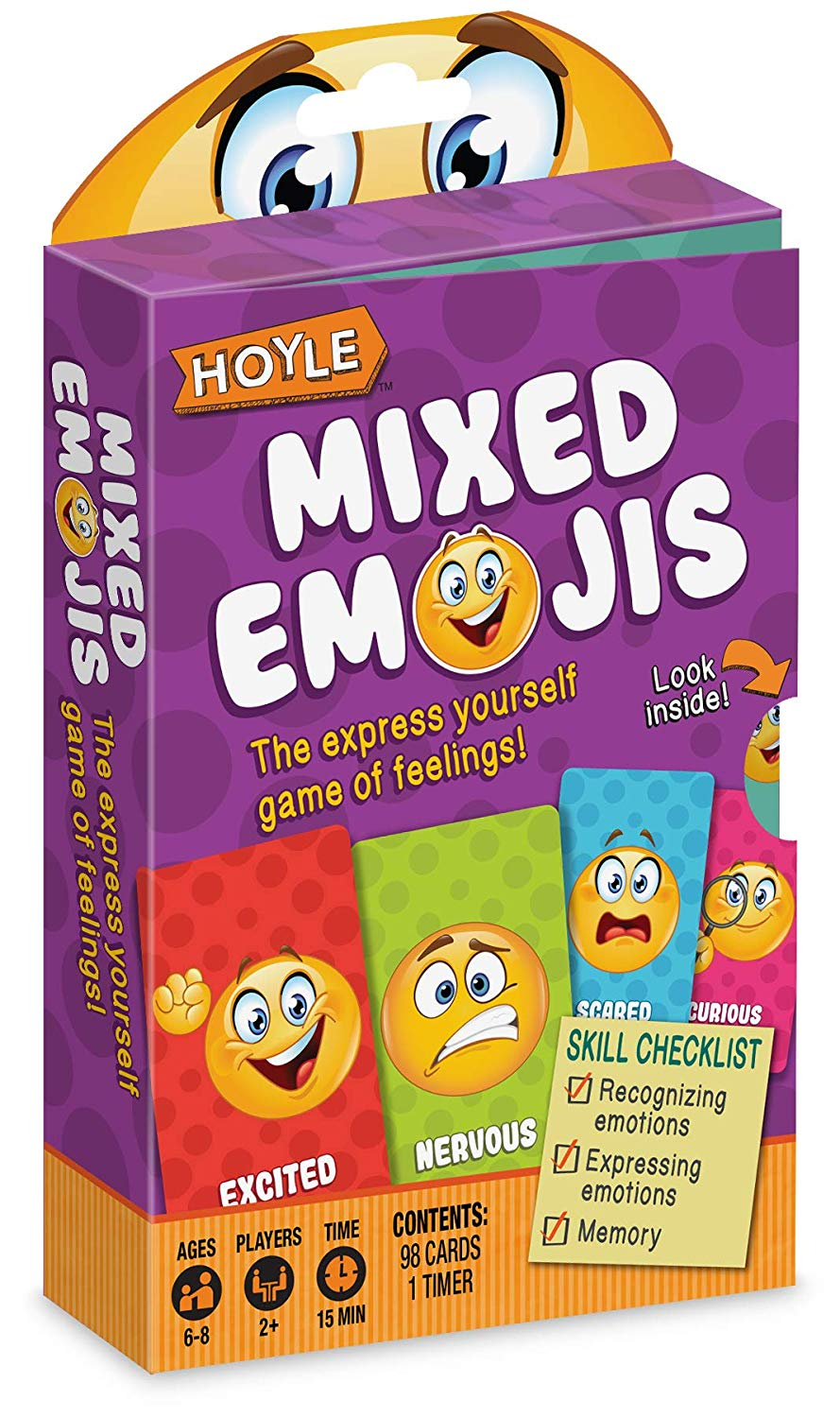 Hoyle Mixed Emojis
$5.99; 6+
Amazon.com
The express yourself game of feelings. Mixed Emojis encourages recognizing and expressing emotions and memory and is fun for both kids and parents.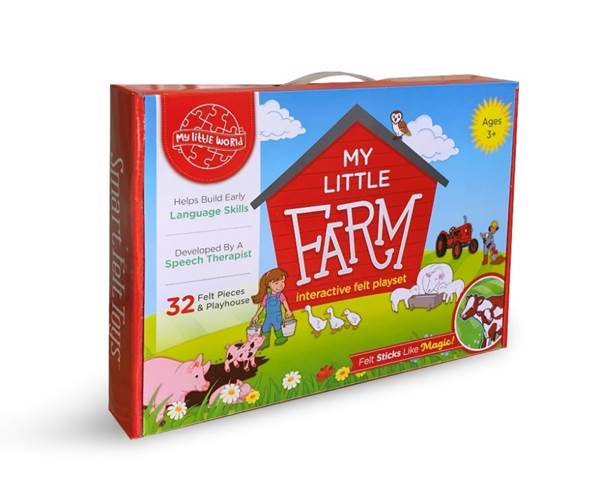 My Little Farm Activity Set
$39.99; 3+
SmartFeltToys.com
Perfect for indoor and outdoor fun, this interactive play set is made of felt. With 32 soft stick-able pieces and a four-panel felt board that easily assembles into a reversible 3D barn and farm, kids can either match the felt pieces to the outlines on the panels, or place the felt pieces wherever they like on the free expression panels to create their own stories.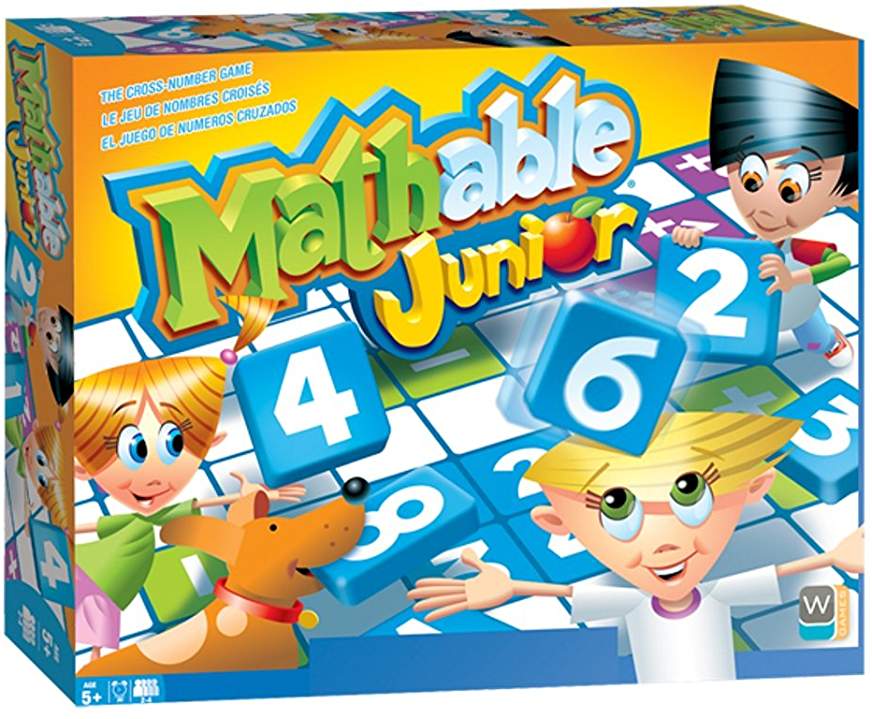 Mathable Junior
$9.99; 5+
Amazon.com
Played like the popular letter word games, Mathable Jr. includes number tiles that must be added to or subtracted from the numbers on the game board. With two bold and bright board game sides to play on.
Published: July 2019