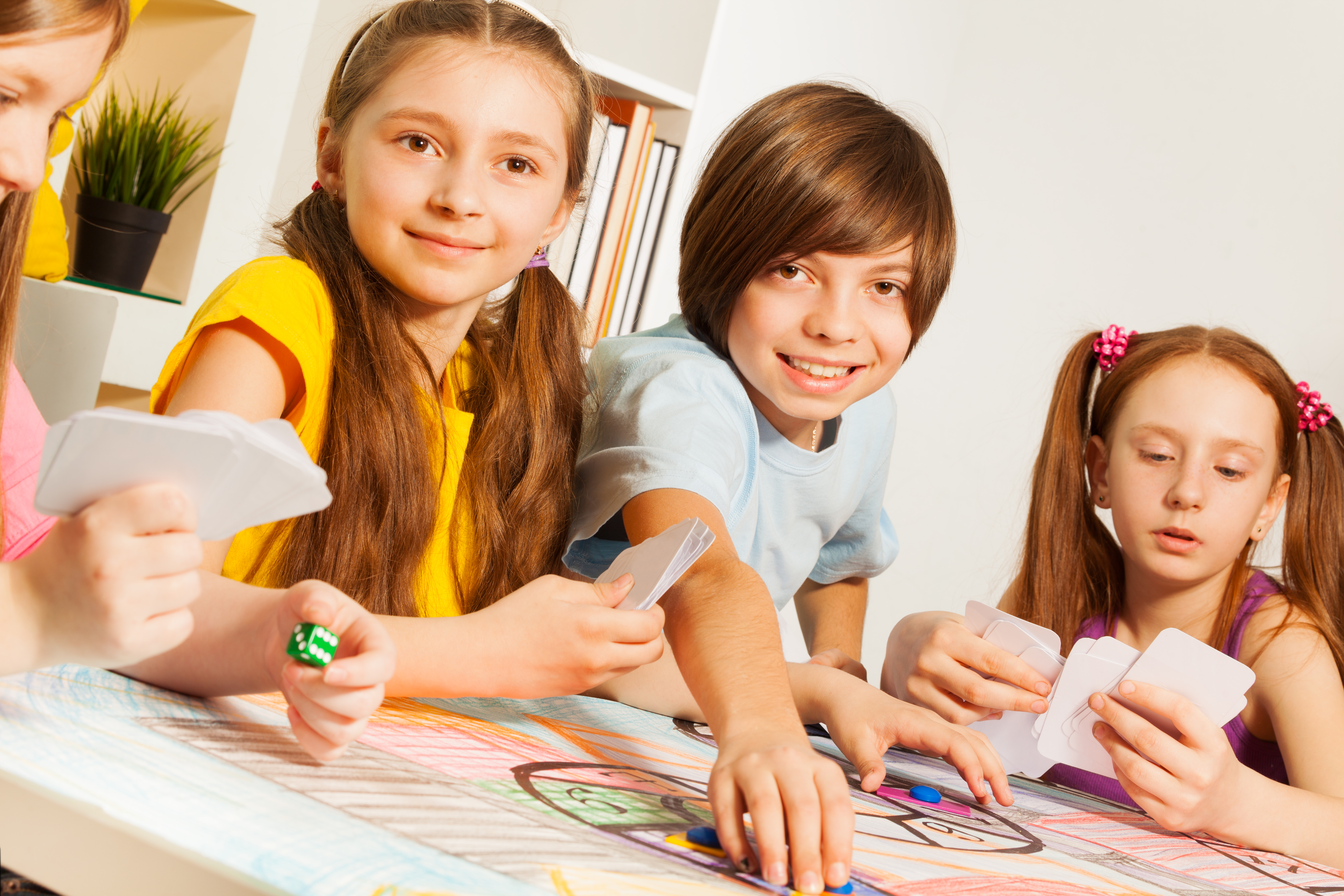 Fun learning games! Shhh, don't tell the kids. They might learn something while playing these child- and parent-tested educational games. A perfect way to have tons of fun while helping get kids ready for the new school year. Find lots more in our round-up of STEM toys and games.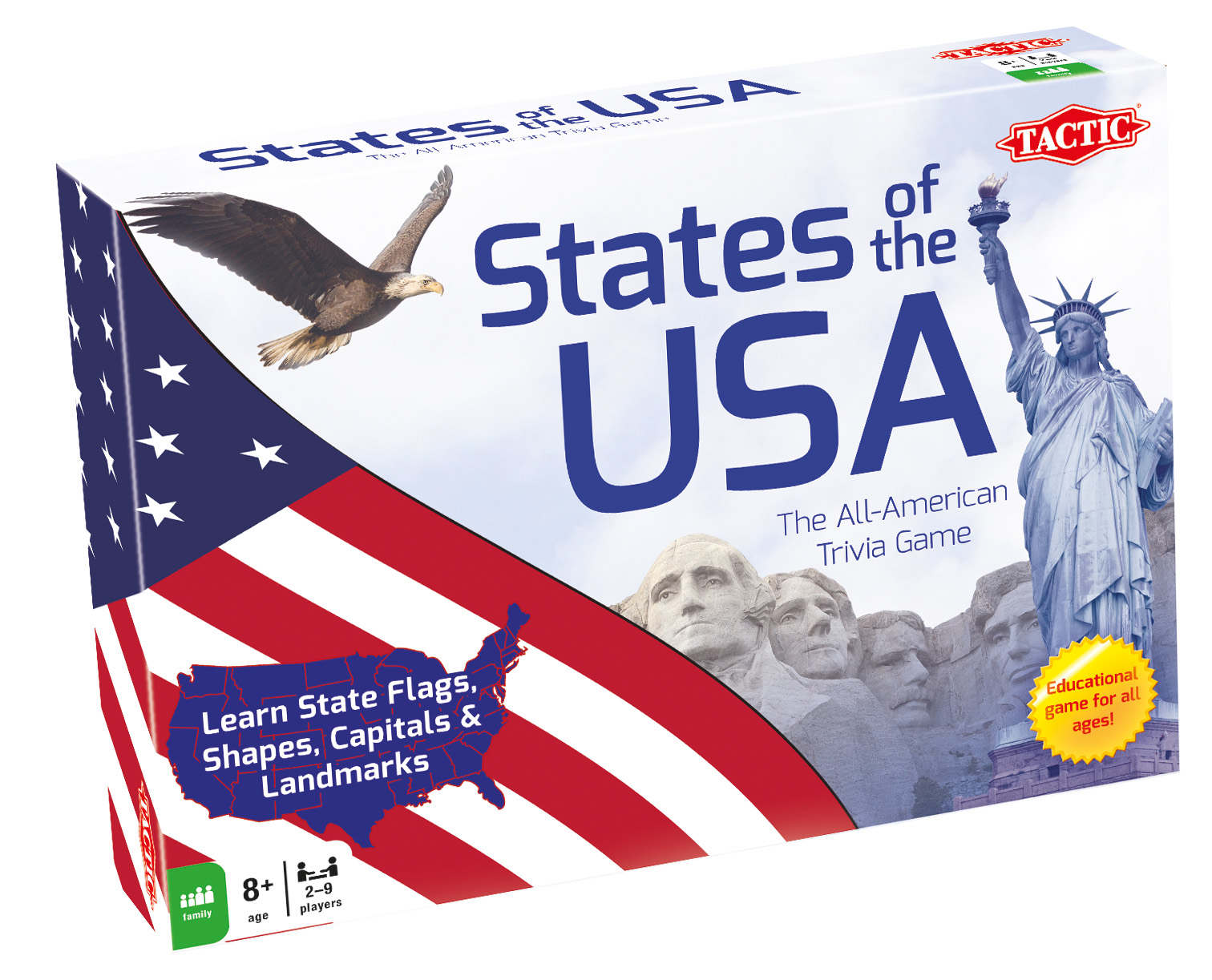 States of the USA Game
$14.99; 8+
Amazon.com
Learn intriguing facts about all the States and compete against your friends. The player who knows the most about the United States wins.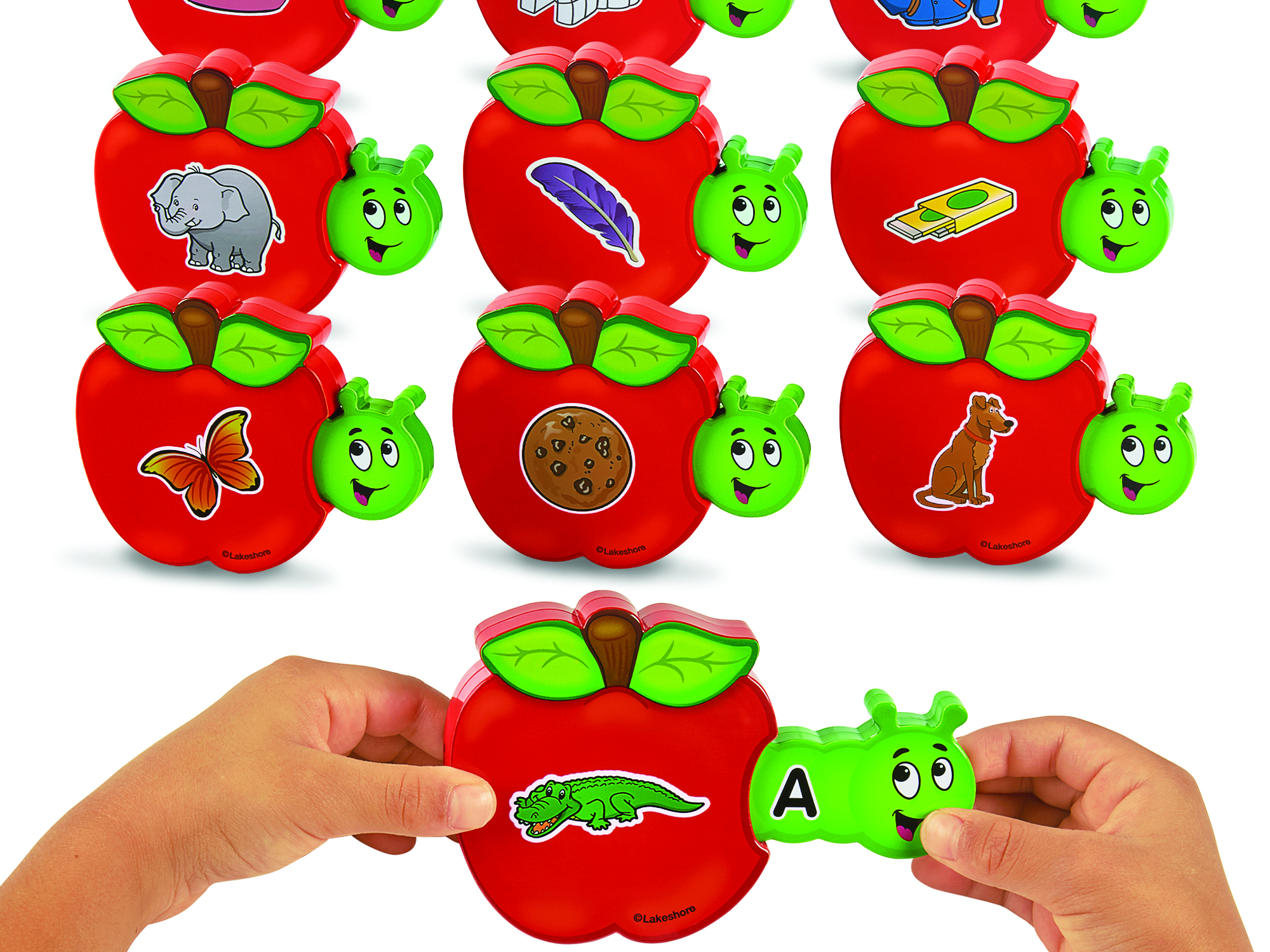 Slide & Reveal Alphabet Apples
$29.99; 3-6 years
LakeshoreLearning.com
Plant the seed for early alphabet success—with help from some friendly worms. These self-checking apples introduce letters and their sounds. Children simply identify the beginning letter represented by the picture on each illustrated apple…and then slide out the worm to instantly check their work. Includes 13 double-sided apples covering all 26 letters.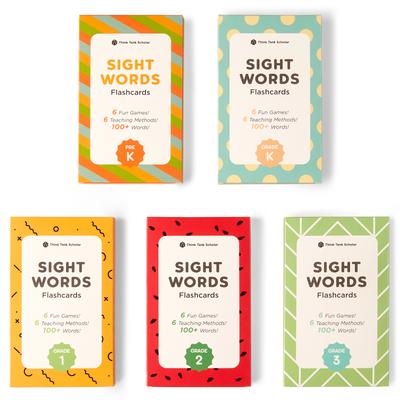 Sight Word Flash Cards
$9.95/individual packs, $28.95/Bundle Kit
ThinkTankScholar.com
Educational sight words for beginning readers ages 3-9. 100+ sight words per pack that cover up to 75% of the words found in beginner children's books. Each pack comes with a sequence of six teaching techniques and six fun educational games for kids to learn sight words.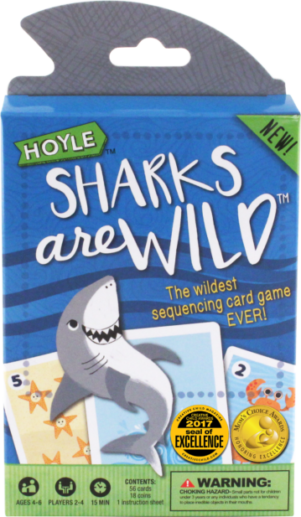 Sharks Are Wild
$5.99; 4-6 years
HoylePlay.com
Teaches sequence building and numeral identification. Players take turns drawing cards and building a sequence. Each 5-card sequence earns a player a gold coin and the first player with 5 coins wins.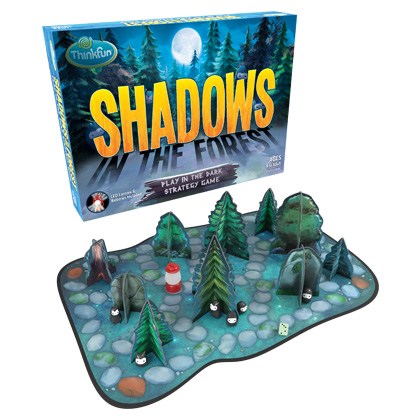 Shadows in the Forest
$24.99; 8+
ThinkFun.com
This thrilling, immersive play experience brings a distinctive twist to game night – you play it in the dark. One player moves the LED lantern around in search of Shadowlings; mysterious creatures who avoid the light. The lantern illuminates the forest and trees, casting real shadows on the game board. The rest of the players work together, strategically moving their Shadowlings to stay out of the light.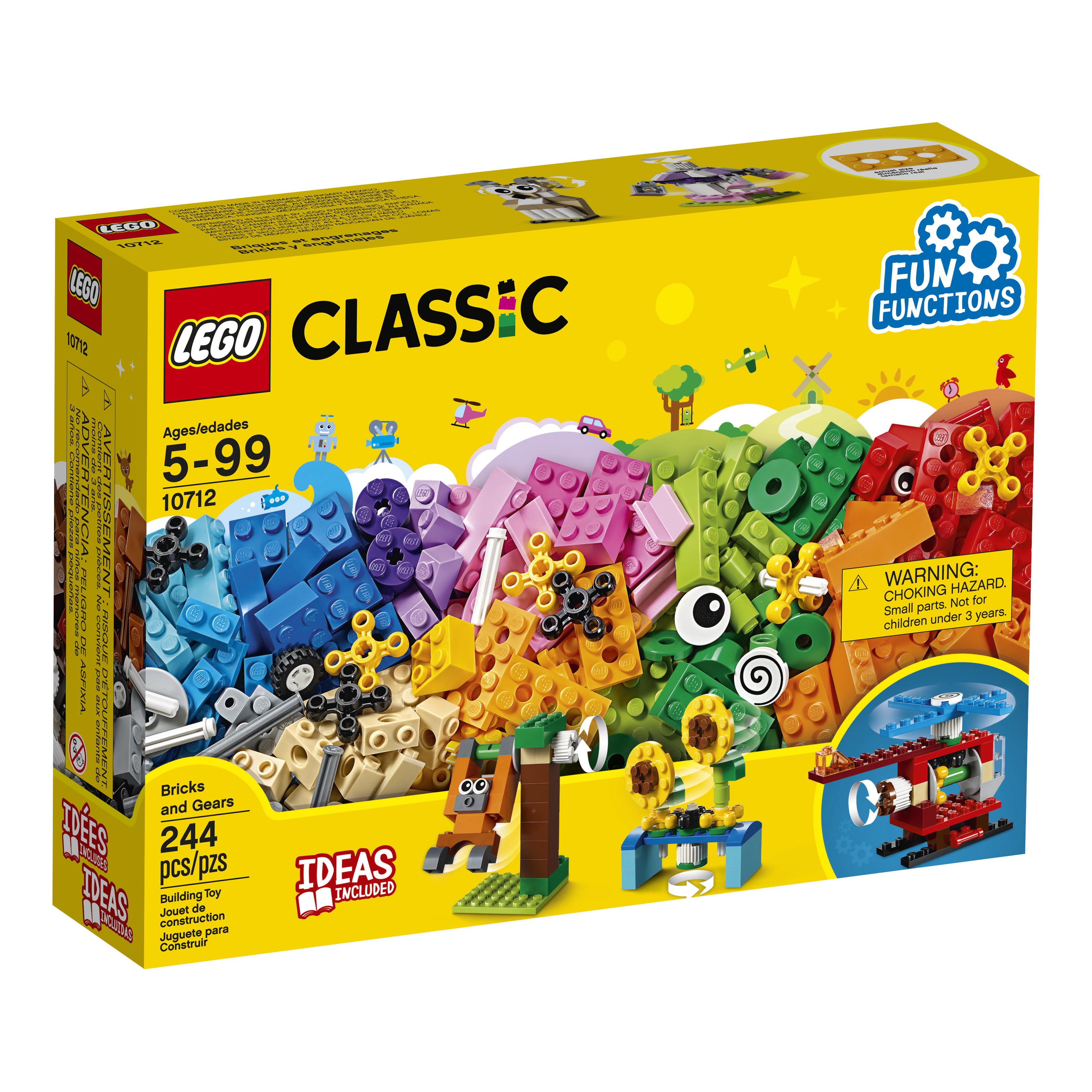 LEGO Classic Bricks and Gears
$19.99; 4+
Shop.Lego.com
Create a bright and colorful world of moving models and fun functions with this exciting set. Build a helicopter with spinning rotor, a carousel, a swinging monkey, bright sunflowers that turn their heads or a funny owl with moving eyes—the possibilities are endless.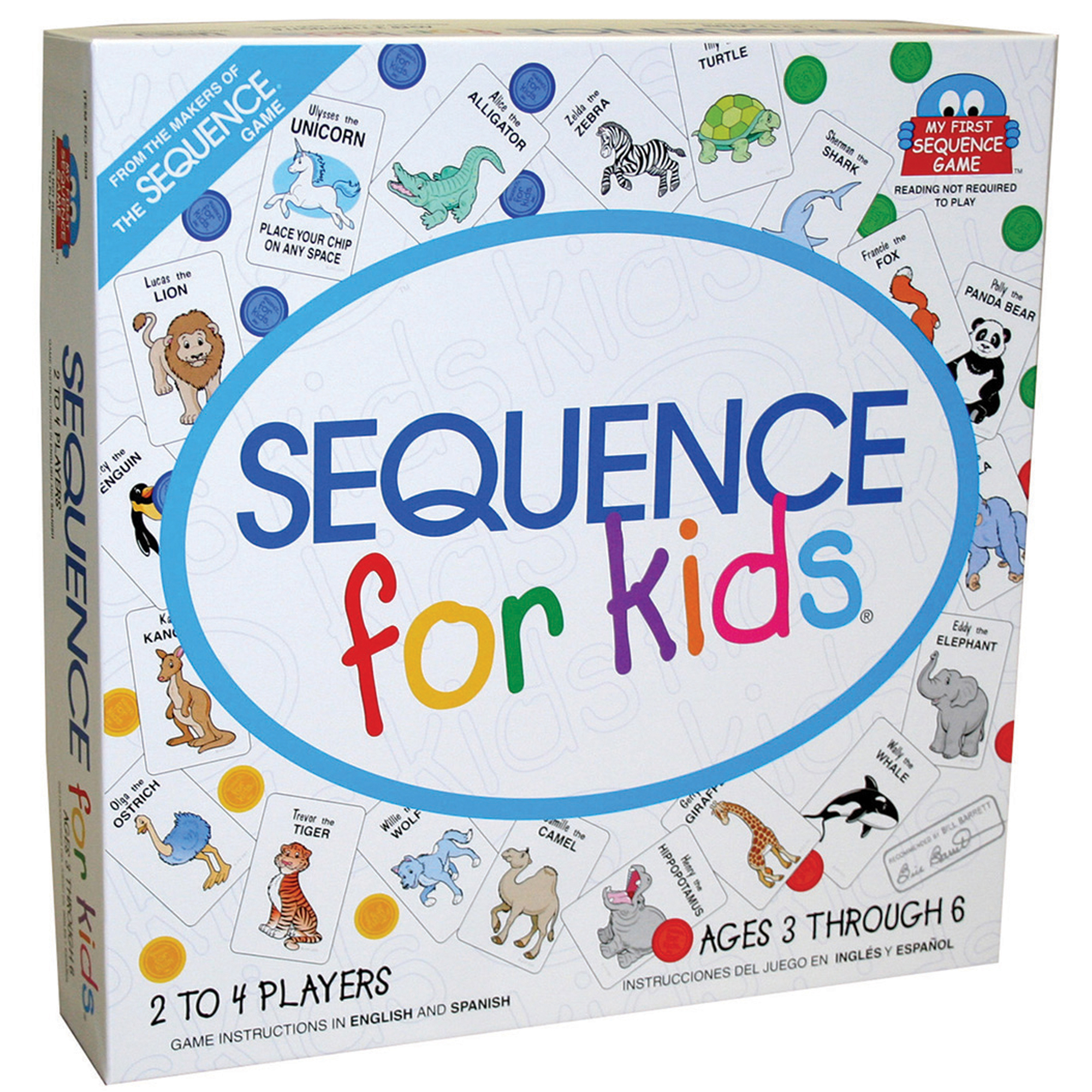 Sequence for Kids
$16; 3+
JaxGames.com
Play a card from your hand, place your chip on a corresponding character on the board. When you have four in a row, it's a sequence and you win. Use a Unicorn card to place your chip anywhere. Remove your opponent's chip with a Dragon card.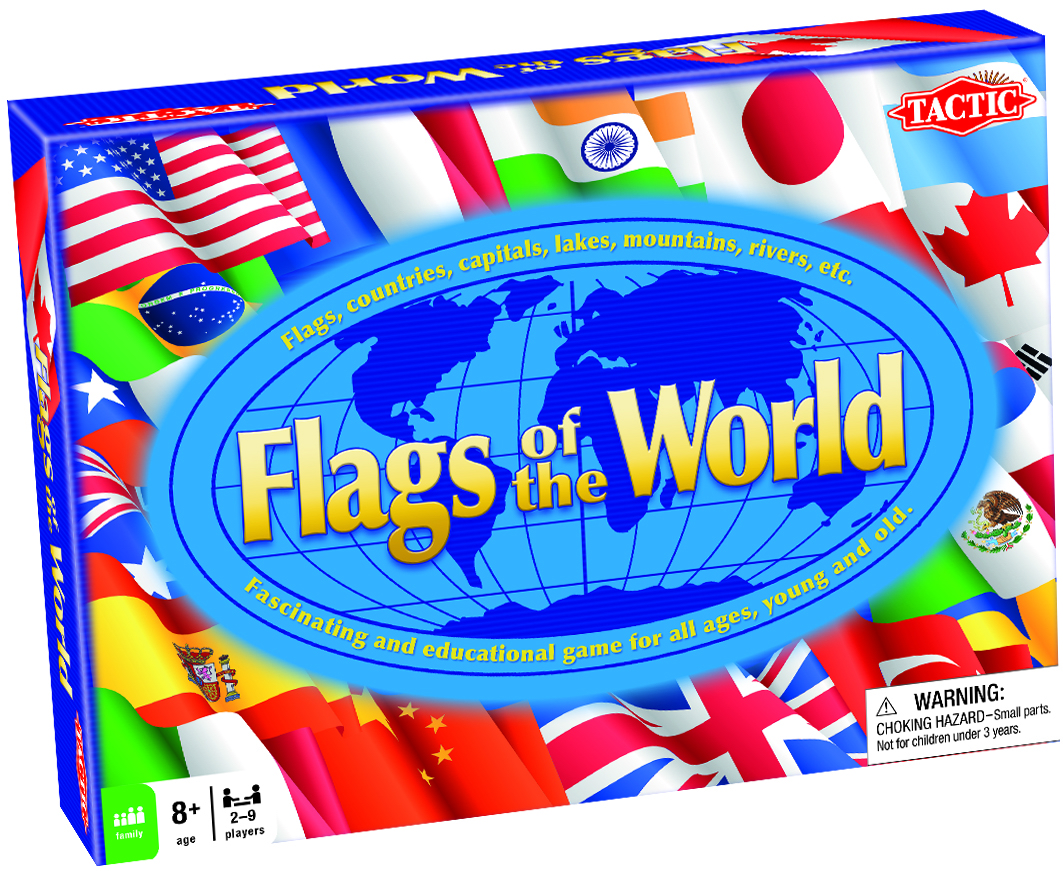 Flags of the World Game|
$19.99; 8+
Amazon.com
You'll need to master your geography skills, recognize the flags, answer questions about different countries and score points. The player with the most points at the end of the game wins. Start playing and expand your knowledge on a trivia trip around the world.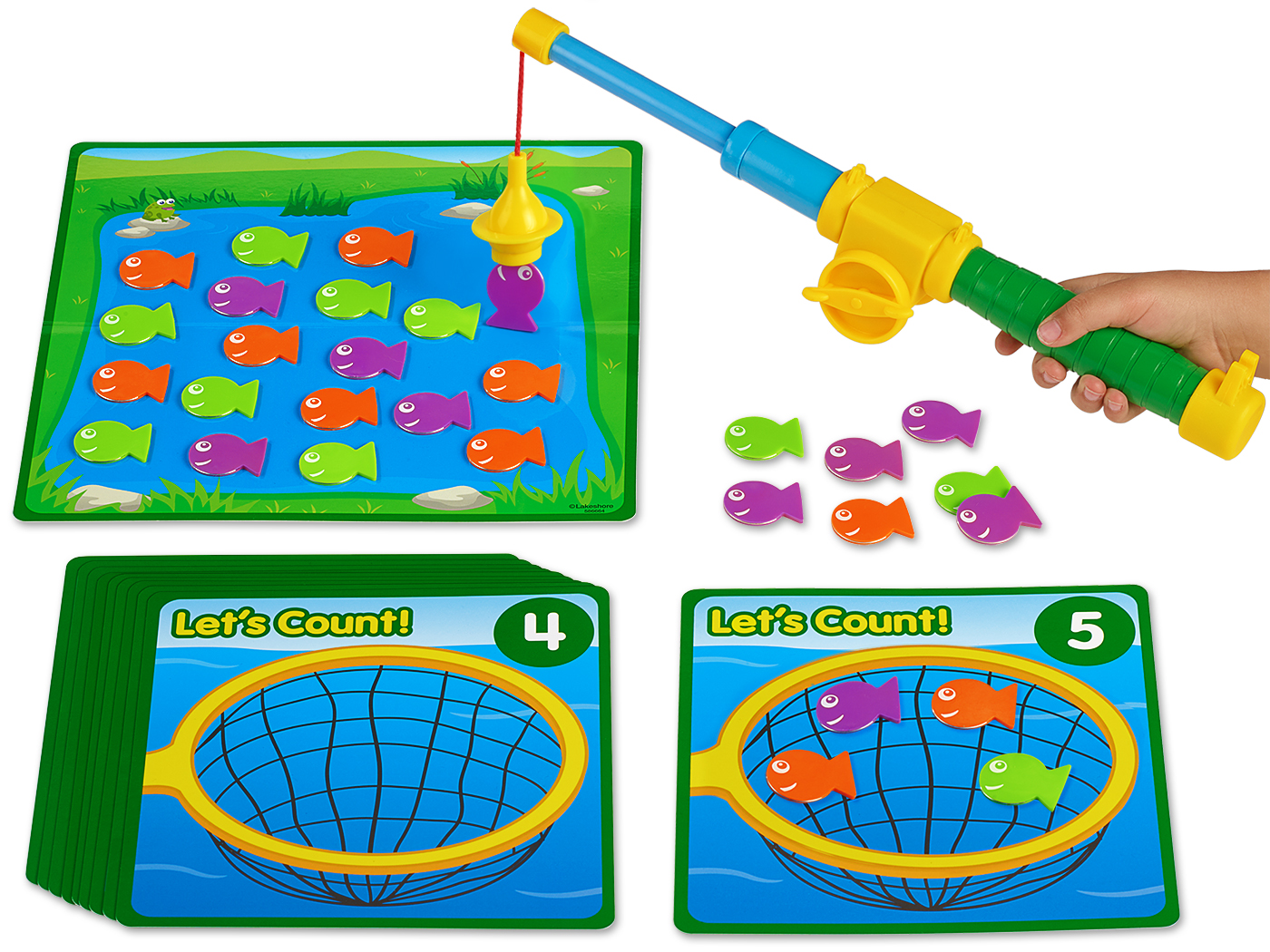 Let's Go Fishing Counting Center
$21.99; 3-6 years
LakeshoreLearning.com
Children "reel in" essential math skills with this exciting fishing center. Kids just grab an activity card and use a safe magnetic fishing pole to "catch" fish to complete the activity—counting out quantities to 20.
The Floor is Lava
$19.99; 5+
EndlessGames.com
Everyone has played a version of this game as a child, most likely jumping all over the furniture in their living room trying to stay off the dangerous floor. Players must imagine the floor is molten hot lava, while spinning for their color and jumping along foam game pieces in order to reach safety. It is a family game incorporating physical activity, imagination, and pure fun. Remember, DON'T TOUCH THE FLOOR!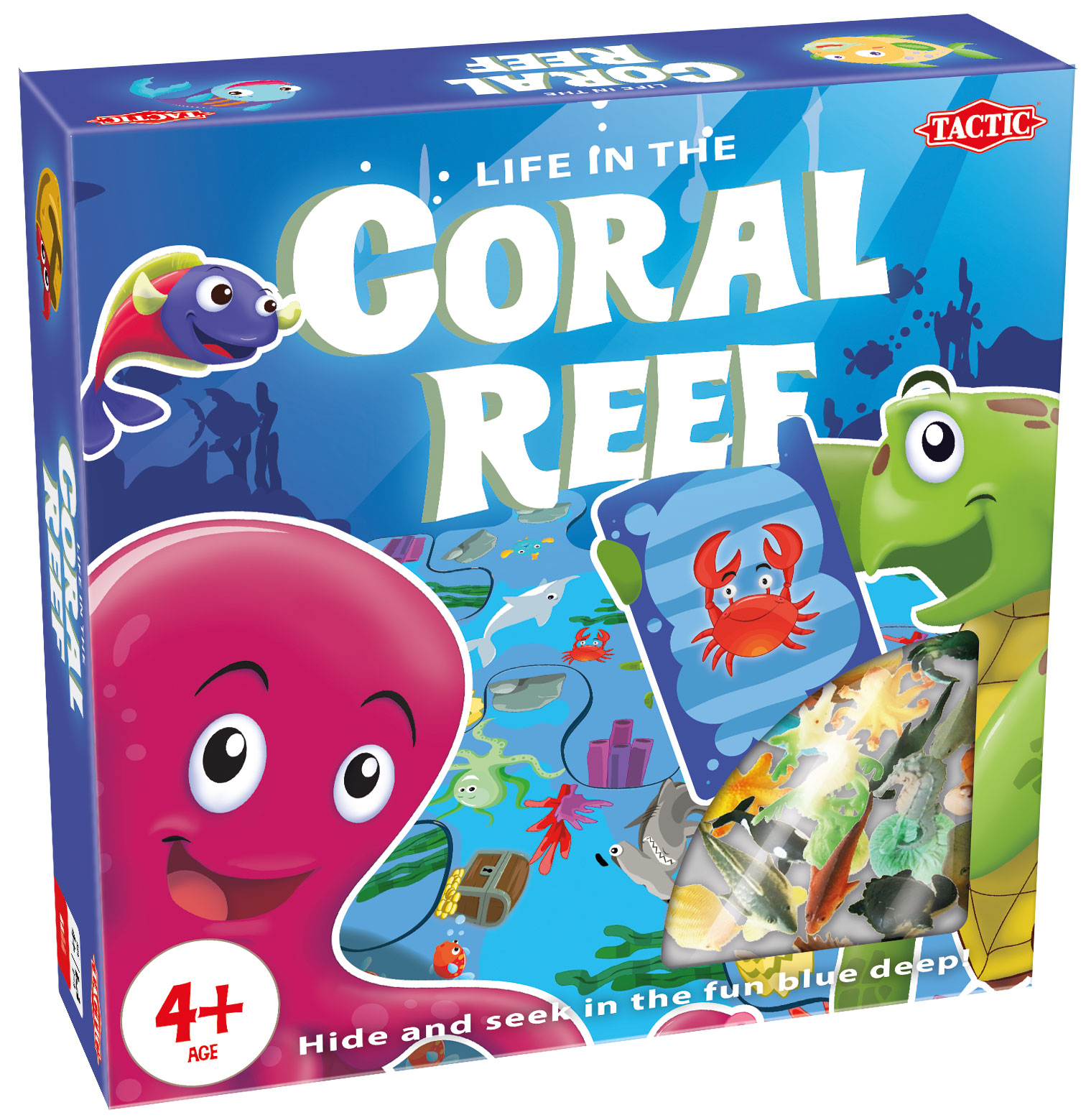 Life in the Coral Reef
$14.99; 4+
Amazon.com
Trigger logic and memory skills as players identify some of the ocean's most interesting creatures. Players first decide on which of the double-sided puzzle piece game board will be played. The pieces, each featuring multiple creatures and familiar undersea characteristics are randomly assembled. Each player takes two creature cards from the pile of 50 and then try to match the creatures on the cards to the images on the game board. Whoever successfully wins the round is rewarded with an animal figurine. The first player to acquire five figurines wins.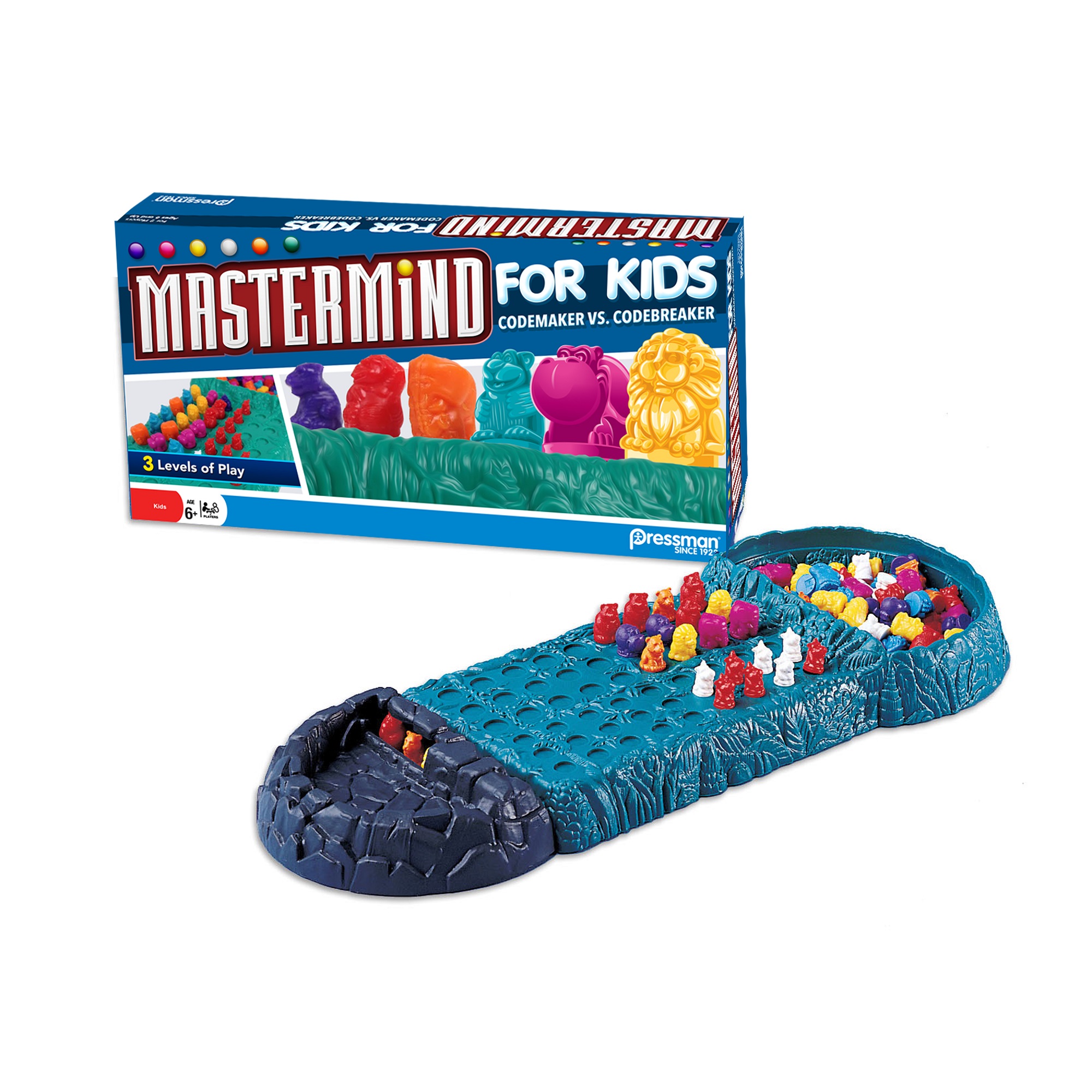 Mastermind for Kids
$14.99; 6+
PressmanToy.com
Mastermind is a great strategy game. It's easy to learn and fast to play, and it's different every time. The Codemaker sets a secret code, then the Codebreaker tries to match the code using logic, deduction, and maybe even a little bit of luck. After each move, the Codemaker gives clues to the Codebreaker. With lots of possible code combinations, every game is guaranteed to be a brainteaser.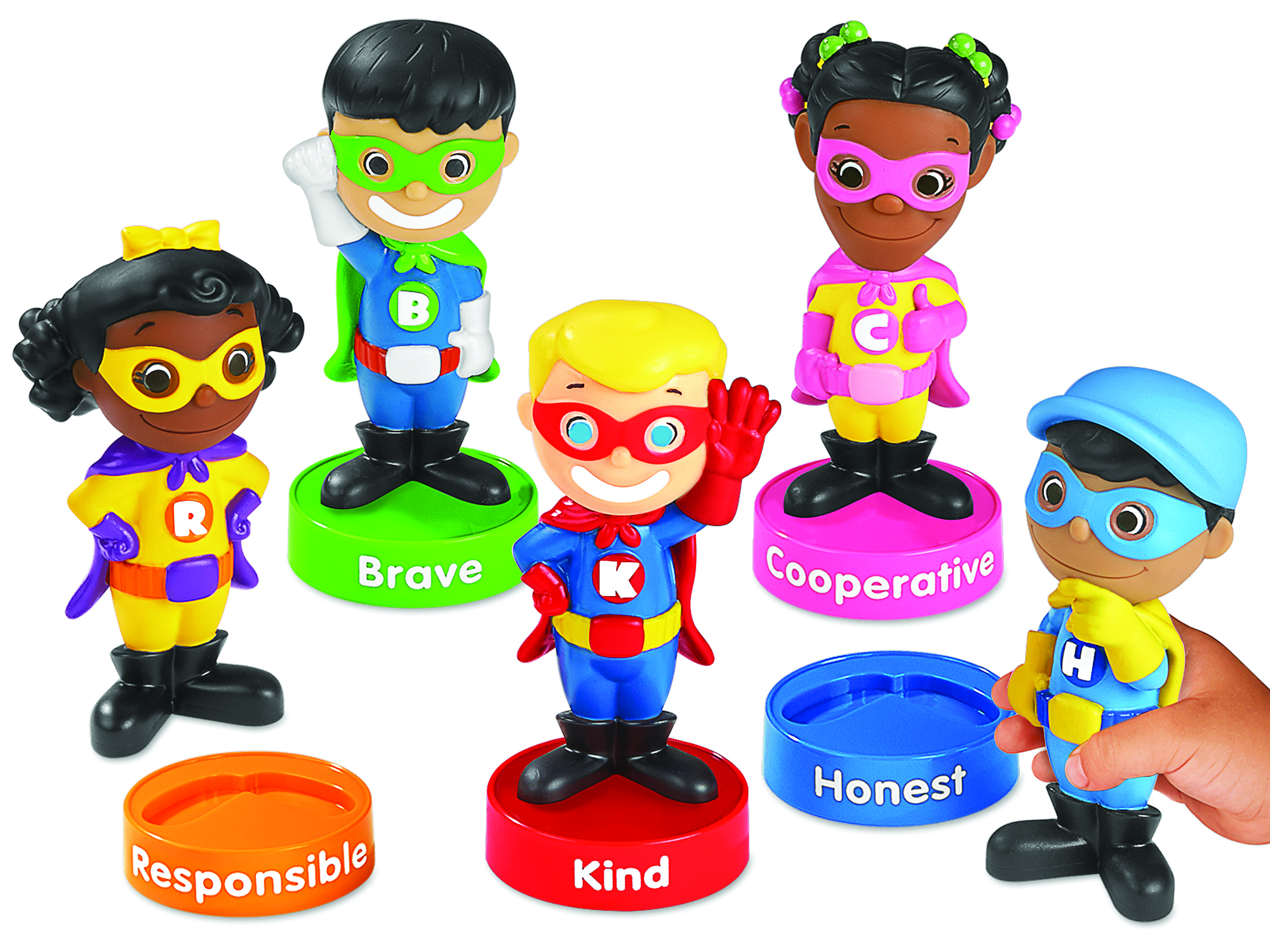 Lakeshore Character Kids
$29.99; 3-6 years
LakeshoreLearning.com
Cooperative, kind, responsible, honest and brave—these are the traits our Lakeshore superheroes stand for. Equipped with removable bases, the characters function as play figures…or visible rewards for children who demonstrate positive traits.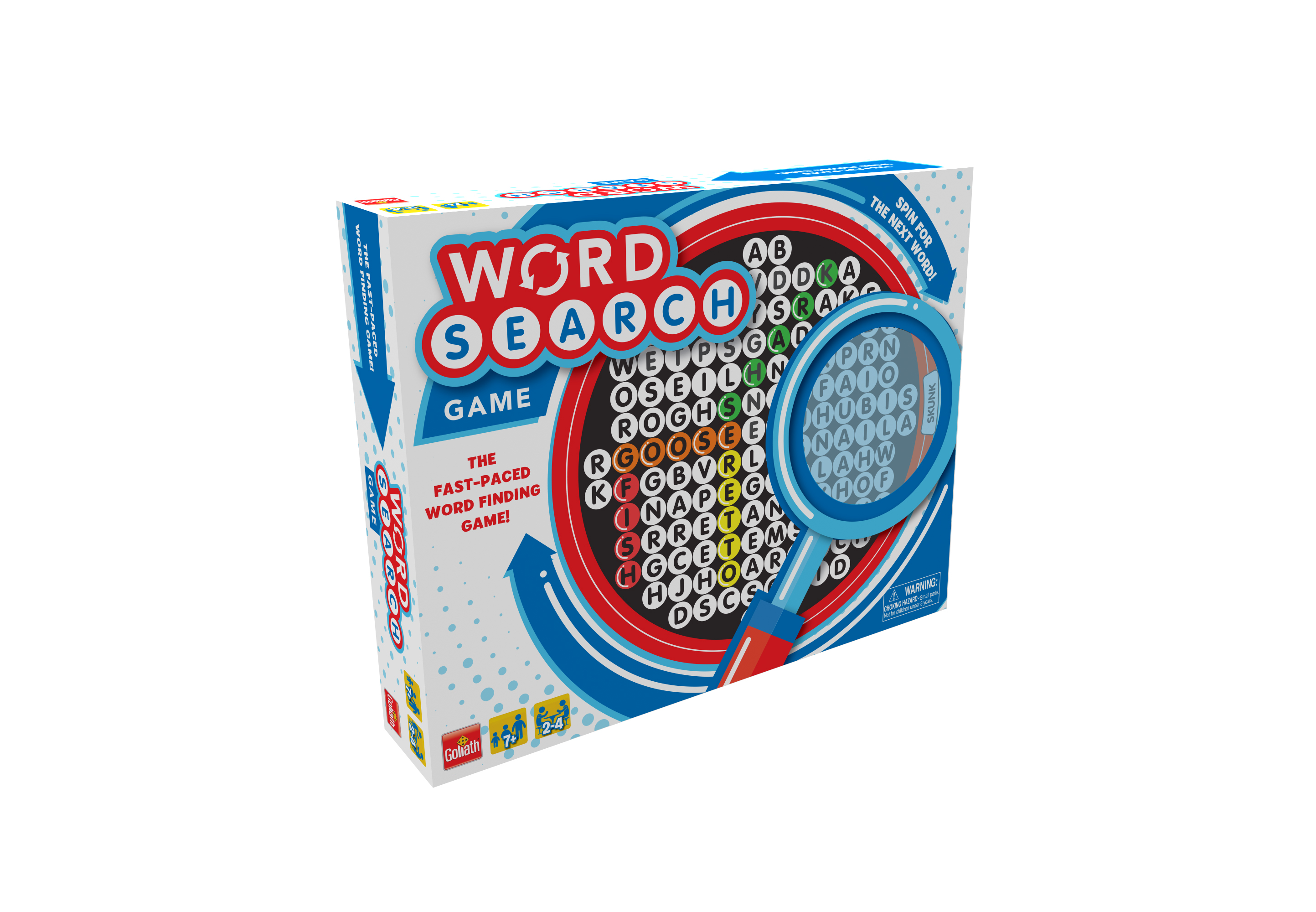 Wordsearch
$24.99; 7+
GoliathGames.us
Rotate the specially-designed circular board to reveal the word that the players will race to find on this turn. Everyone plays at once, and the first player to locate the word marks it with see-through colored tiles. With twists and turns that allow players to remove tiles played by competitors, Wordsearchers find the hidden word puzzles make a great game for kids and families to play together (and to boggle their minds with!). The player with the most tiles on the board at the end wins.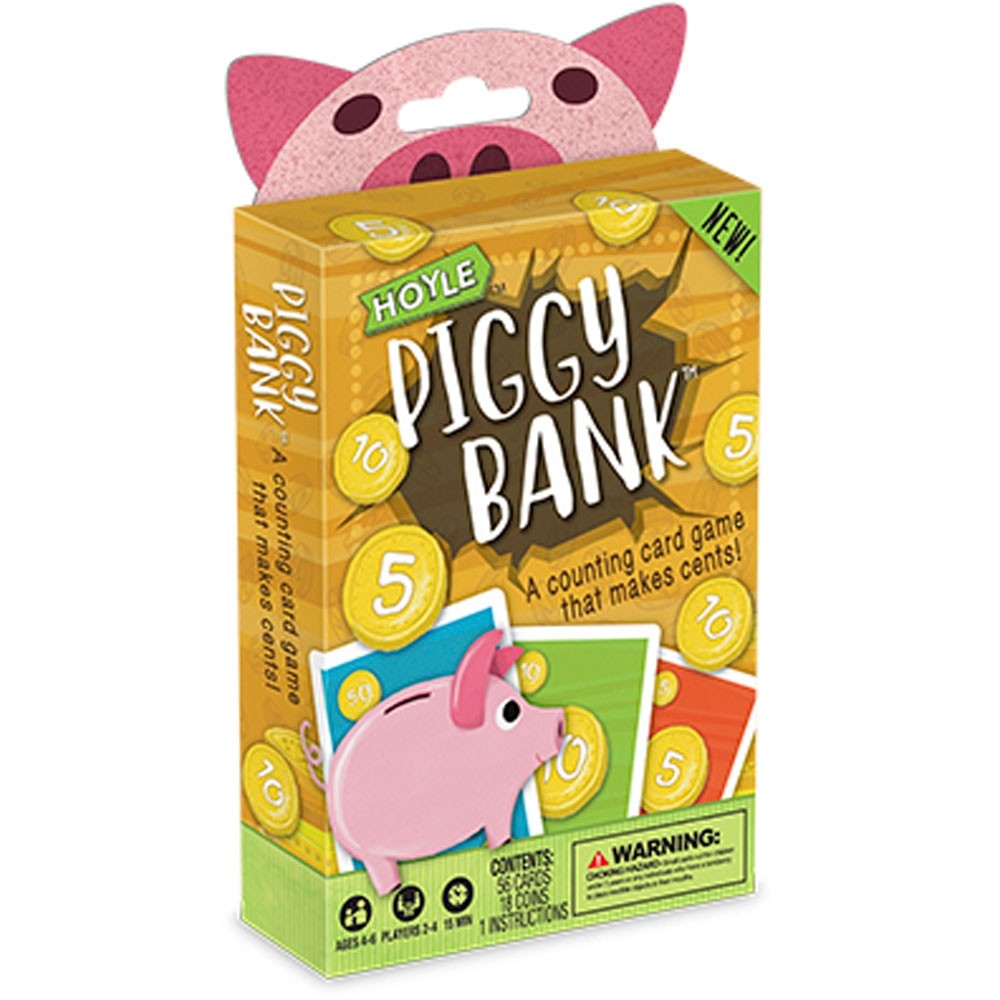 Piggy Bank
$5.99; 4-6 years
HoylePlay.com
Teaches counting by fives and tens, as well as simple addition and subtraction. Players take turns discarding coin cards and keeping track of the total. When a player goes over the amount on the Piggy Bank card, they lose a chip. The player with the most chips at the end of the game wins.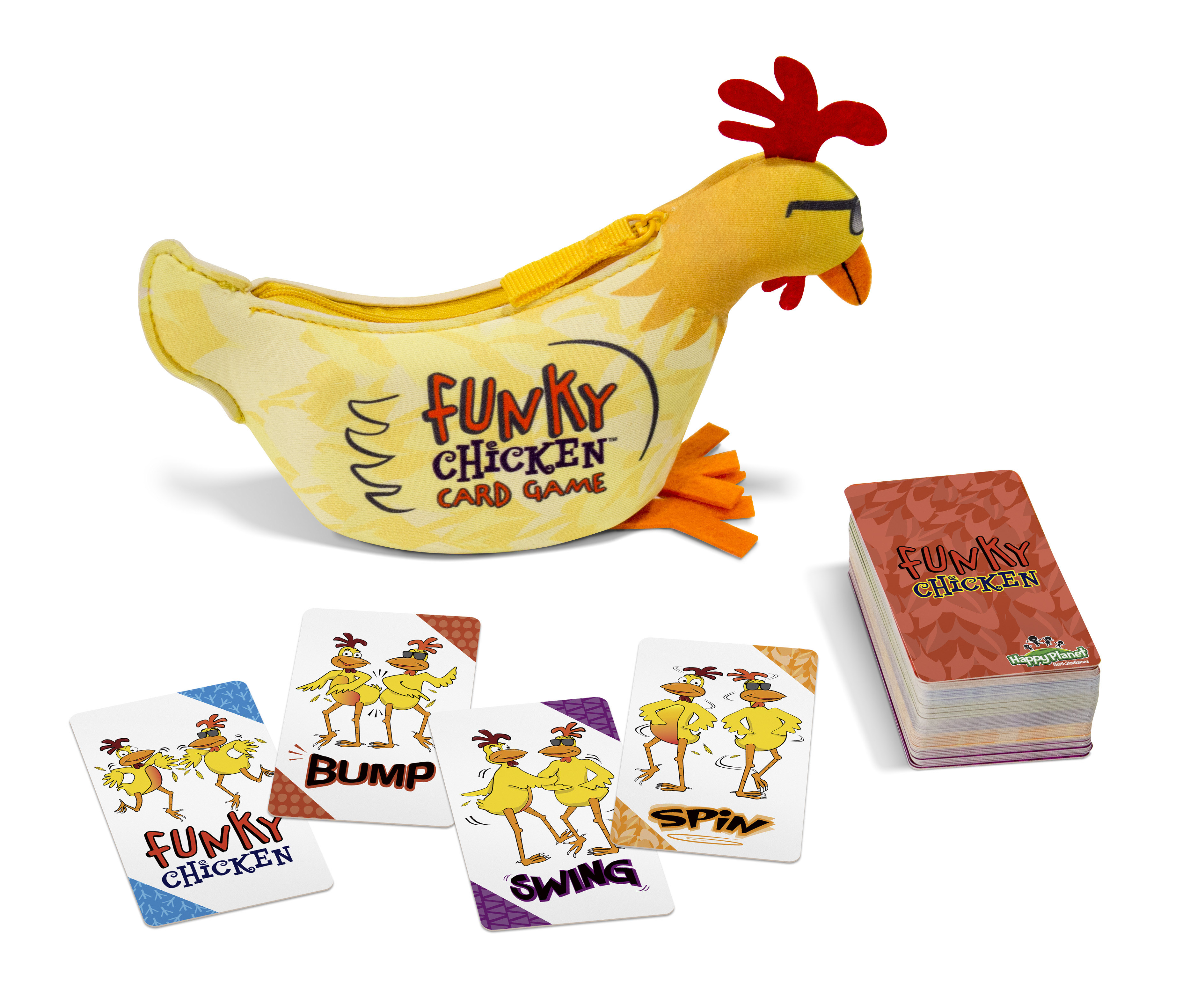 Funky Chicken
17.99; 6+
Amazon.com
Funky Chicken! Funky Chicken is a simple, fast-paced card game that gets everyone moving and laughing in under two minutes. Players simultaneoulsy call out the dance actions "Bump", "Swing", "Spin", and "Funky Chicken". When two players match, they perform the dance move together and discard their card. The first player to discard all their cards wins.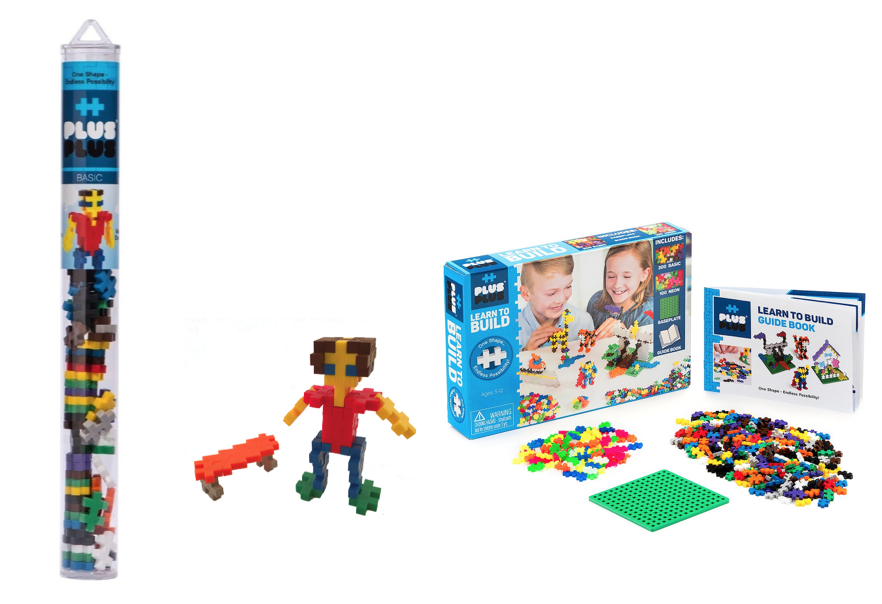 Plus-Plus Tube Mixes and Sets
$6.99-$24.99; 5+
Amazon.com
Plus-Plus is the new construction toy that encourages open-ended, imaginative play. One simple shape gives endless possibilities and hours of fun. Their vibrant colors will show off creative flat mosaics or 3D designs and stimulate the innovative talents of all ages.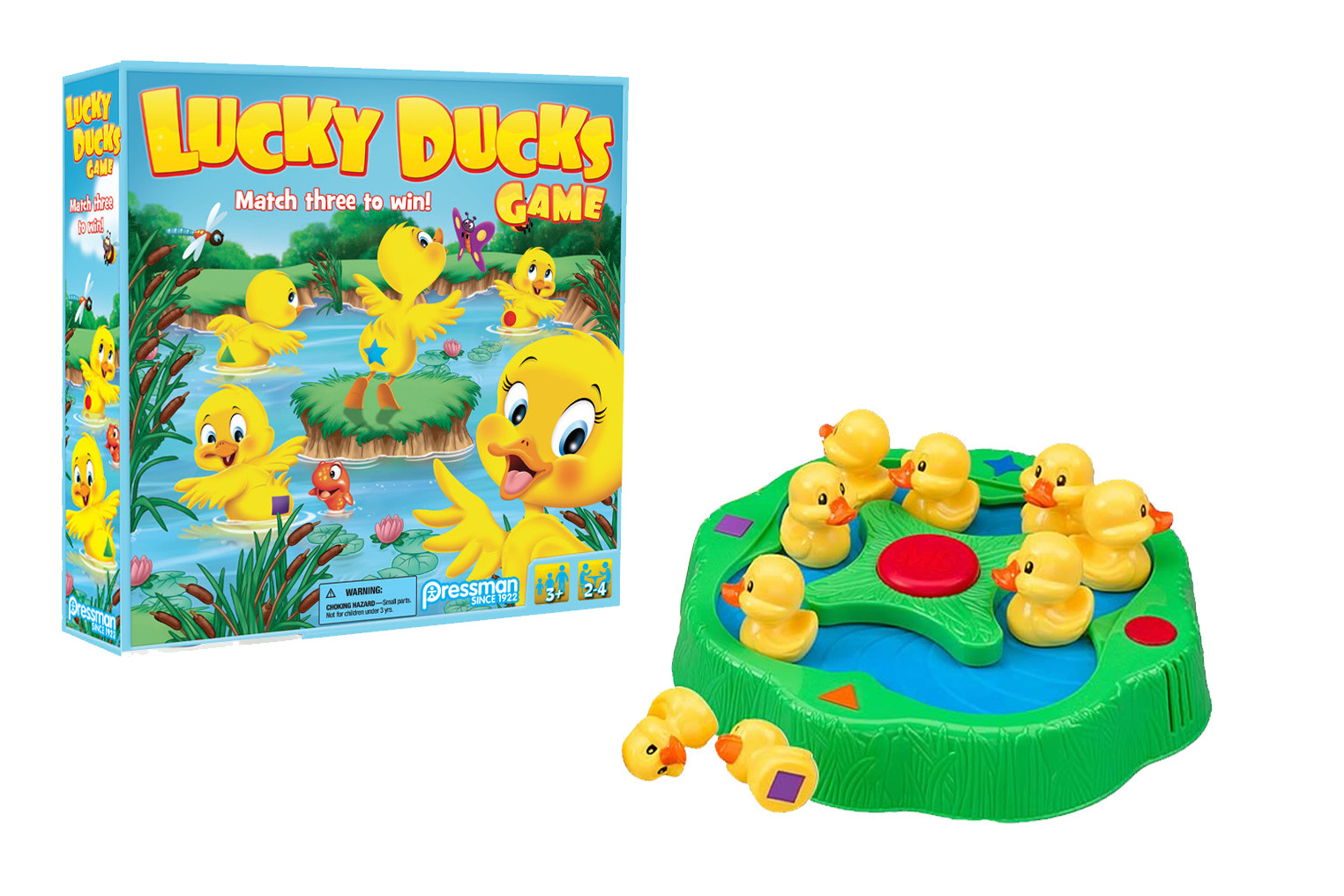 Lucky Ducks
$24.99; 3+
PressmanToy.com
Switch on the circular pond, and the ducks start swimming–the bottom side of each duck has a colored shape. Players take turns picking up a duck and looking at the color and shape; if it matches their color and shape they get to keep the duck. If it doesn't match they put it back. The ducks continue to swim so it's more challenging than a traditional memory game, but easy enough for even the youngest duck lovers to play.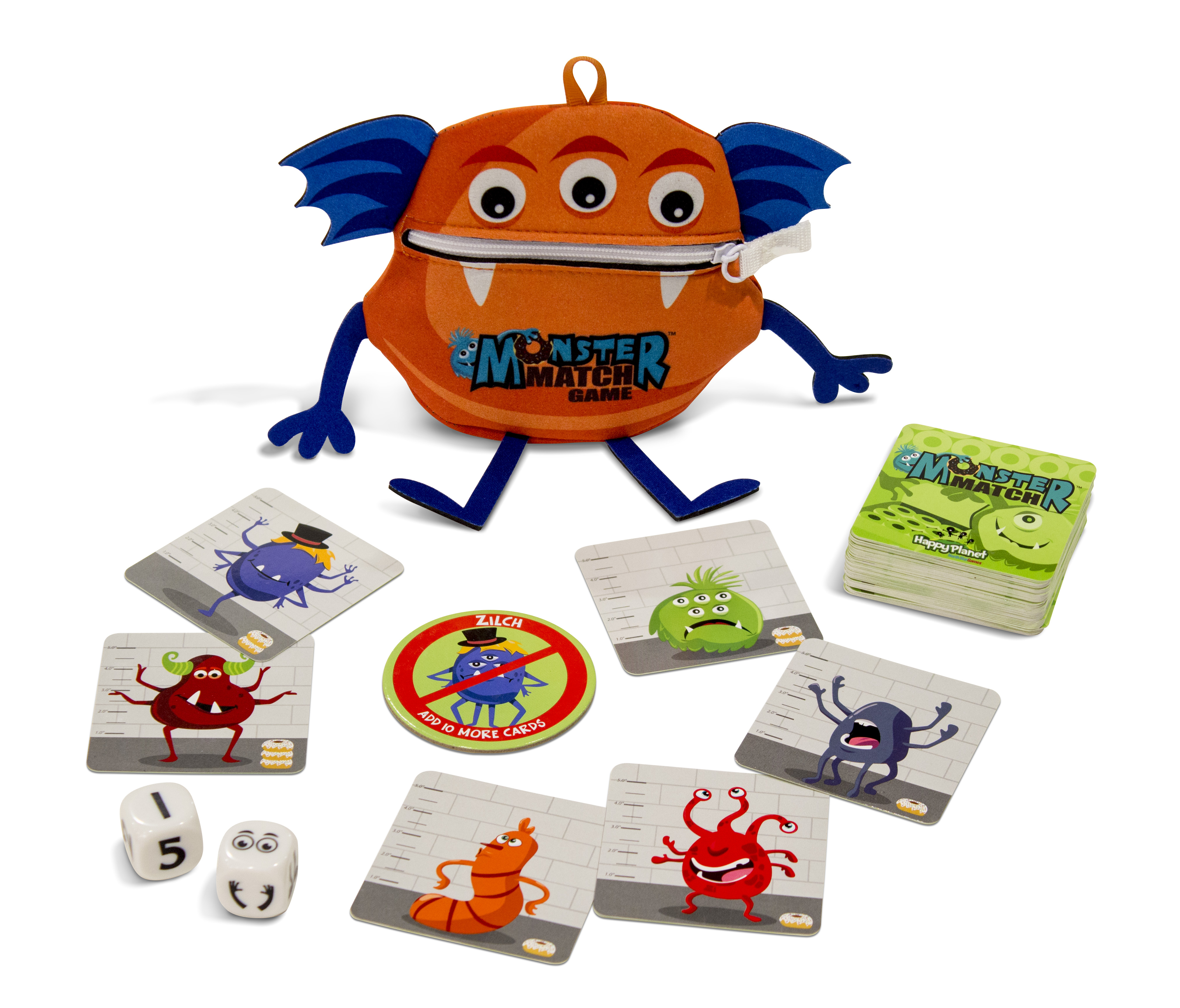 Monster Match
$17.99; 6+
Amazon.com
Monster Match is the screaming-fast game of catching cute, donut eating, monsters. Players roll the special "Monster Dice" and race to find a monster that matches the dice rolled. How fast can you find a monster with 3 eyes or 4 arms? Be quick and be strategic. Everyone has the chance to catch a monster, and each monster is worth different donut points.
Published: July 2018