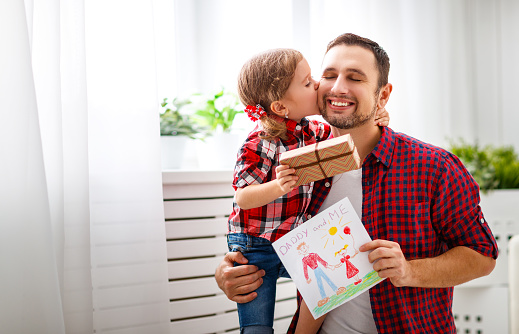 Looking for gift ideas for Dad or the other men in your life? Check out these great products they are sure to love.

LS35X Rose Gold Wireless Surround Sound Gaming Headset For Xbox One
$179.99; LucidSound.com
Xbox Wireless allows the headset to connect to the Xbox One without any additional cables or base station and automatically configures the Xbox for super simple setup. Features: Wireless, Directly Connect to Xbox One, Surround Sound on Xbox One and Windows 10, Engineered for Comfort,Tough, Lightweight Construction, Precisely Adjusted Tonal Balance, Revolutionary Control Scheme, Works with Your Phone, Dual Mics with Mic Monitoring.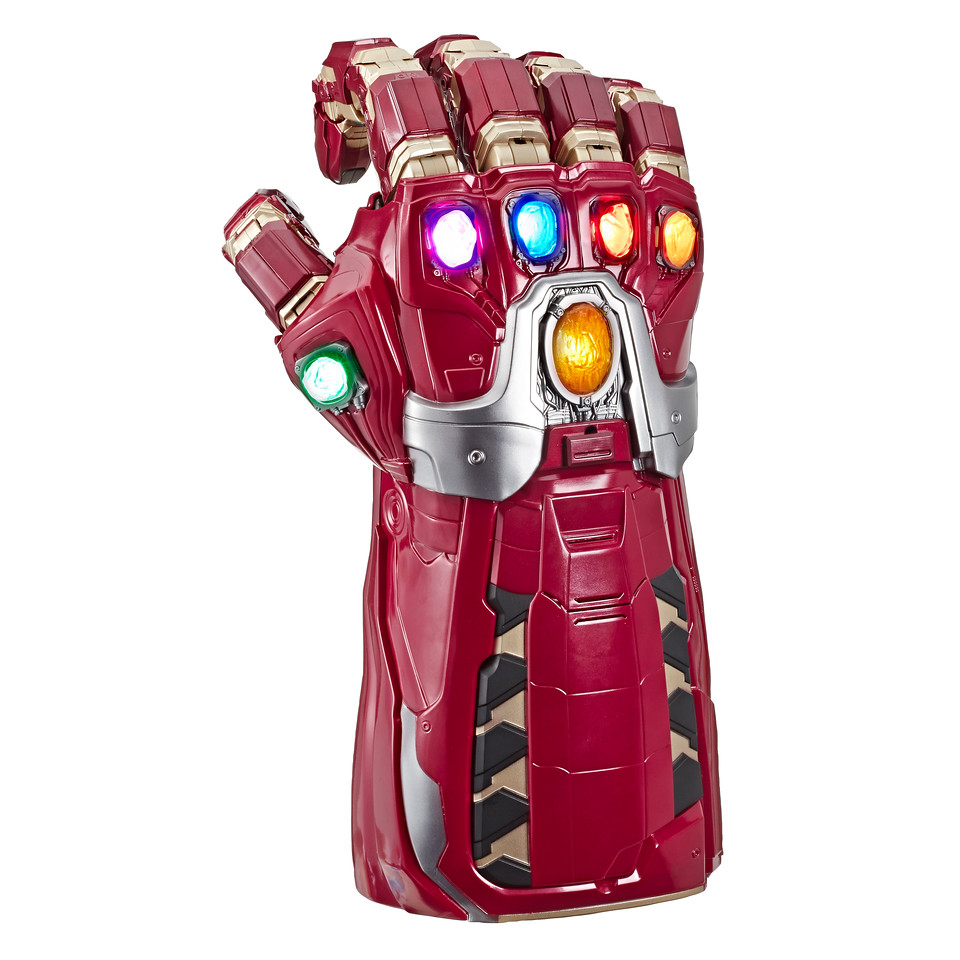 Marvel Legends Gear Avengers Endgame Gauntlet
$99.99; Hasbro.com
The six Infinity Stones contain within them the power to control and contort the fabric of the universe. In this Gauntlet, the powers of the Infinity Stones are combined to create a weapon with unfathomable capabilities. Featuring highly articulated electronic finger joints, pulsating light effects, movie-inspired sounds, and a fierce-looking fist lock display mode, this high-quality Power Gauntlet roleplay item makes a great gift for collectors and fans of the Avengers: Endgame movie.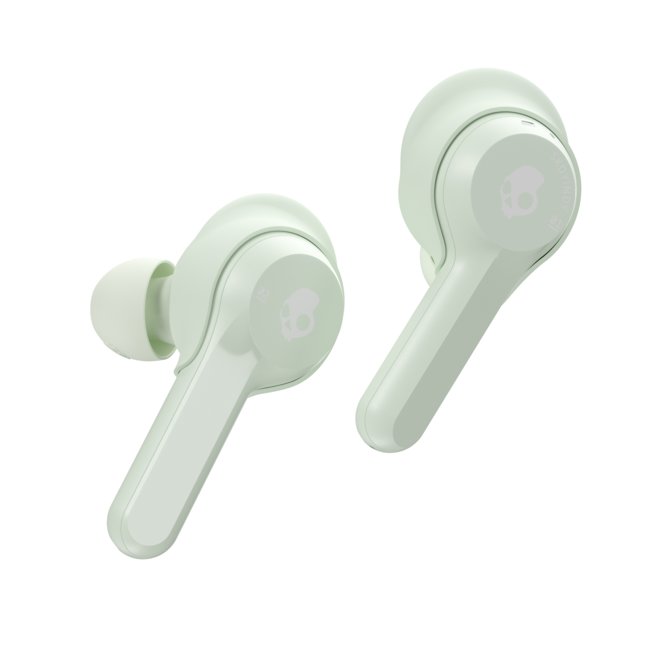 Indy Wireless Earbuds
$84.99; SkullCandy.com
For the independent music lover that's always on the go, Indy delivers a truly wireless experience without breaking the bank. With up to 16 rechargeable hours of battery life, a water-resistant design, and capacitive touch controls for music and calls, now you can have your soundtrack with more freedom than ever. Perfect for the backpacking trip across the mountains or the camel ride across the Sahara.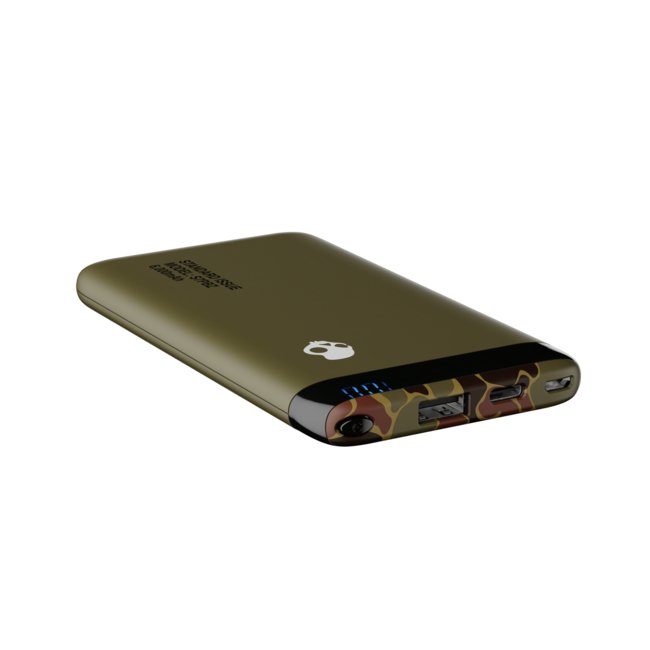 Stash Portable Power Bank
$29.99; SkullCandy.com
Whether you're heading into a camping weekend or do all your business on the go, Skullcandy's portable power bank, Stash packs in all the power you could ever need straight into your pocket.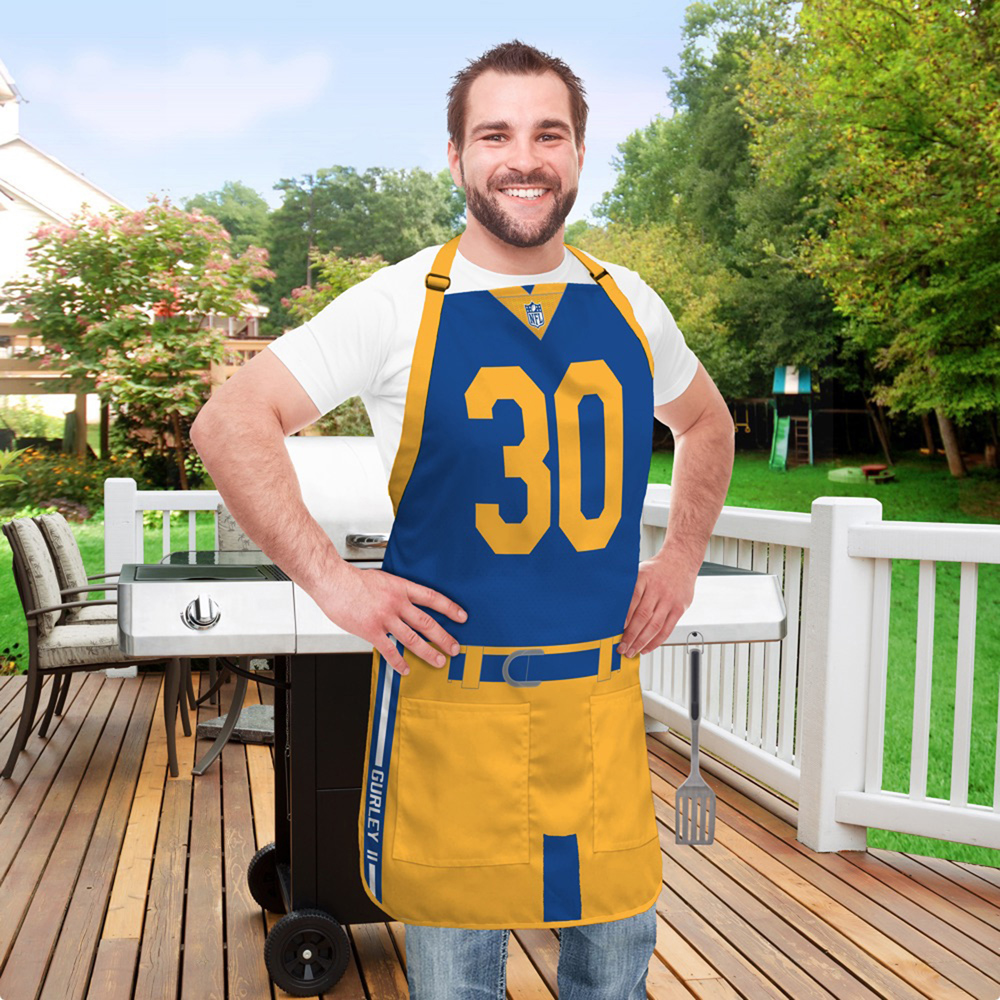 NFL Uniform Apron
$29.99; PartyAnimalInc.com
This durable and lightweight apron features printed graphics that look like the uniform worn by your favorite NFL team. Apron is made of 100% polyester and features two handy front pockets, waist ties, and an adjustable neck strap that will provide a comfortable fit to most adults.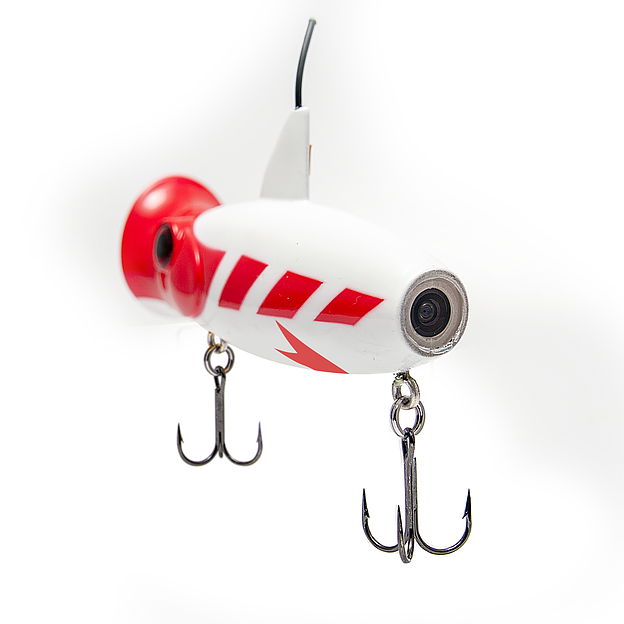 Eco-Popper
$189.99; Eco-Net.com
Experience a whole new way of enjoying your favorite pastime with a fishing lure that streams live HD underwater video. It has built-in temperature and salinity sensors, so the angler gets four-in-one unique operations: a lure with live underwater video, a fish scouter, a fishing trainer and a bait trailer streamer. It is available in eight different colors and is completely waterproof with freshwater and saltwater operations. Fish on.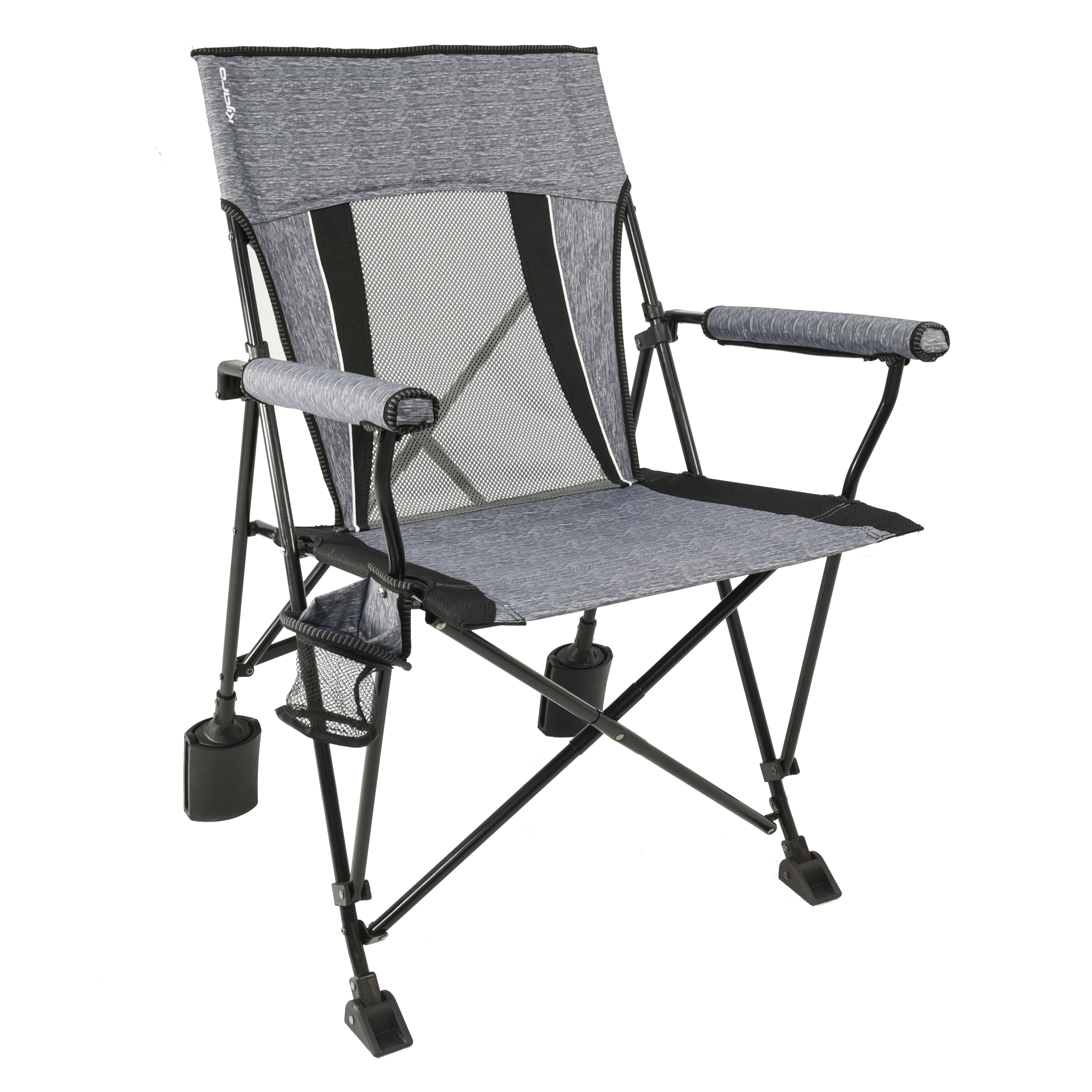 The Rok-it Chair by Kijaro
$60; Kijaro.com
A compact and lightweight portable rocking chair letting you smoothly rock while relaxing at the game, along the river, at camp, or in your own backyard.

iLive Gaming Headset
$34.99; iliveelectronics.com
These gaming headphones are universally compatible (PC, PlayStation, Xbox, etc.) and offer the best that gaming can offer. Comfortable ear pads and an adjustable headband make these a dream for your longest gaming sessions while the built-in mic, 6.5ft cord, and in-line controls (mute, volume) meet all of your gaming needs. A USB plug for LEDs adds a touch of fun while you destroy your enemies and becoming a gaming champion.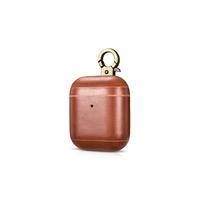 IntelliARMOR CarryOn AirPod Case
$29.99; intelliarmor.com
A hand-crafted protective leather case for Apple AirPods. Available in three colors (black, brown and camel) and features a handy metal clip.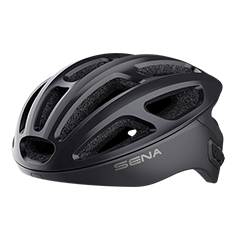 SENA R1 Bluetooth Helmet
$129; Sena.com
Featuring the only Bluetooth intercom system available. Also features a patented Advanced Noise Control that filters out wind and white noise, seamlessly keeping your riding partners connected in HD quality by placing the speakers above your ears. Sena's Bluetooth 4.1 technology also allows riders to hear GPS directions, as well as cues and feedback from fitness apps like Strava, so cyclists can easily monitor speed, cadence, and heart rate without taking their hands off the bars, or eyes off the road. Also available: R1 visor.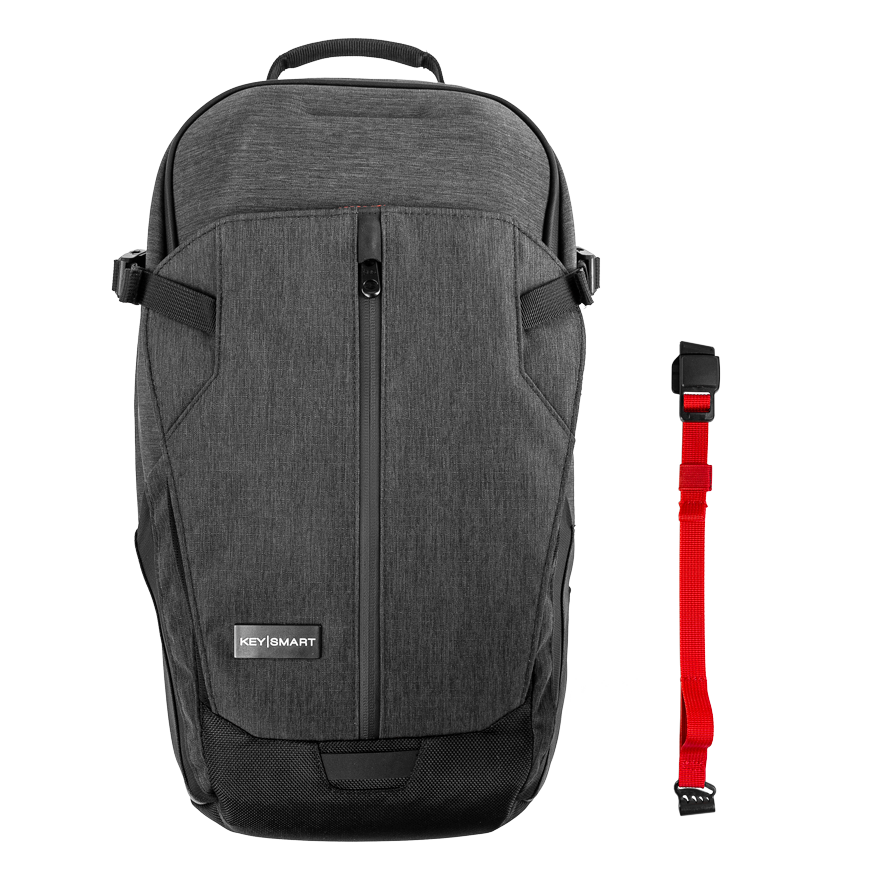 Urban 21 Commuter Backpack
$239; GetKeySmart.com
This backpack has all the bells and whistles you need to commute in style. Made with ripstop woven fabric, your belongings will be safe whether your travels take you on the train, plane, or by foot. RFID-blocking microfiber compartments keep your belongings and data safe and organized in a sleek and seamless design. The Urban 21 is waterproof and comfortable to carry, so you can have a sweat-free and painless commute, every time.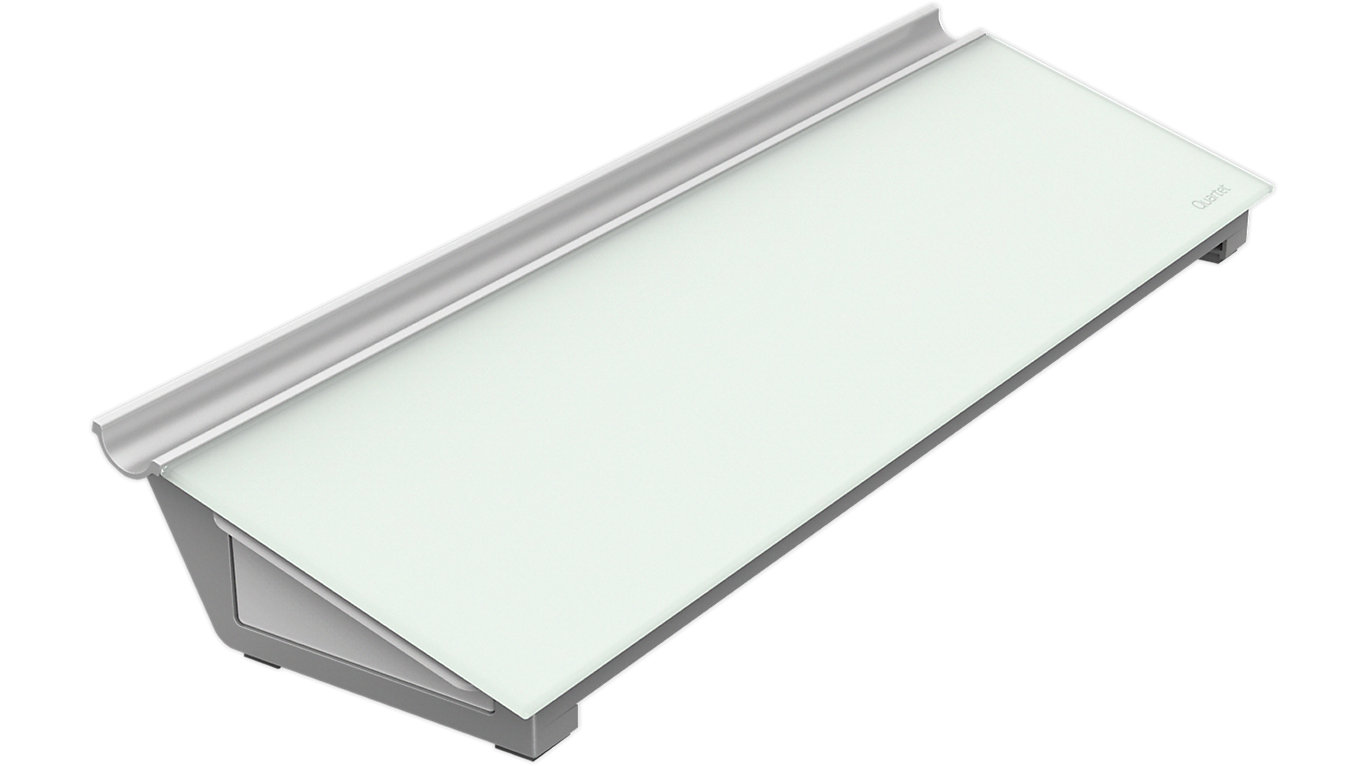 Quartet Glass Whiteboard Desktop Computer Pad
$39.49; Amazon.com
Designed to sit perfectly between a keyboard and monitor and is angled for comfortable reading and writing. Non-absorbent glass lets you write, erase and rewrite on a clean surface every time. The board will not stain or ghost, which allows clear viewing without distracting streaks. De-clutter your desk by storing markers and other accessories in the pull-out drawer or place markers on the accessory channel for quick access.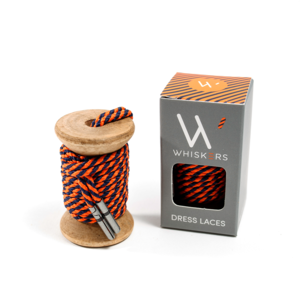 Whiskers Shoelaces
$14.99; WhiskersLaces.com
A product helping men make bold, but affordable, fashion statements. In this era of distinct fashion choices, many trends are not without a hefty price-tag. Available in four different styles and several colorways.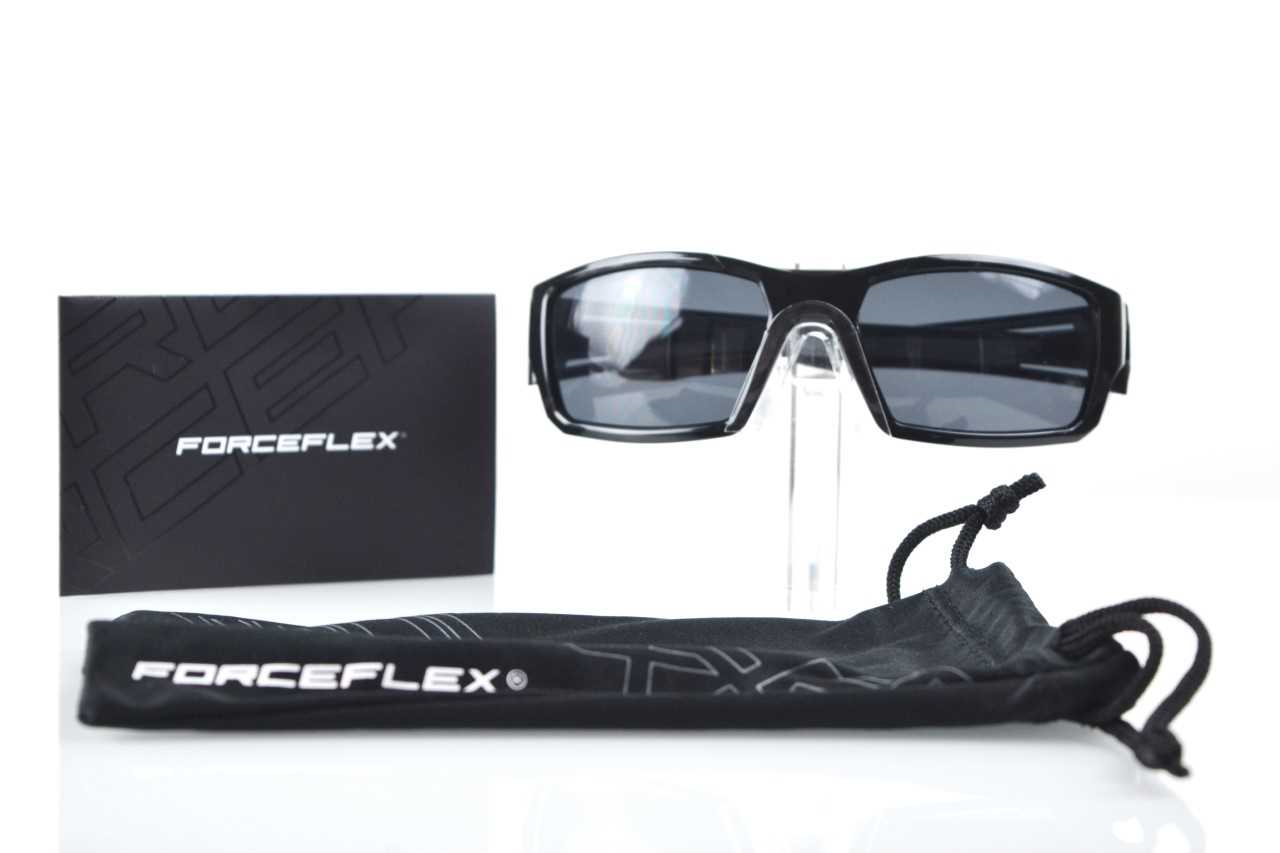 Forceflex Sunglasses
$29.99; Amazon.com
Forceflex has the highest military-grade impact protection rating on the market, exceeding MIL-PRF-31013 Military Ballistic Standards, the safety test used to qualify spectacles for authorized use in the U.S. Army. The company's patented I-Form elastomer technology provides for the most adjustable frames on the market. Their flexibility allows them to conform to any face comfortably, eliminating pressure points from the bridge of the nose to the back of the ears.

Cork Pops Legacy
$28; CorkPops.com
Comes with a cartridge that will open approximately 60-80 bottles of wine. Designed to fit all traditional wine bottles as well as flanged lip bottles. Does not affect the flavor of the wine. Has a needle guard.
Casio CT-X700
$179.99; Casio.com
Features Casio's new AiX Sound Source the CT-X00 which can reproduce a wide variety of instruments such as acoustic and electric pianos, guitars, drums, basses, brass, wind instruments, string ensembles, etc.Offers Step-Up Lesson system which helps users easily learn songs, with the display showing proper fingering and notation. Features a back-lit LCD display, 61 piano-type keys, six-track recorder, 100 built.
FREEZE Cooling Pint Glasses (set of 2)
$30.99; HostStudios.com
Keep any refreshing drink cold, for hours on end. The magic, is in the gel. HOST's proprietary cooling gel is precisely engineered to keep a beverage perfectly cold for hours. After just two hours in the freezer, the Beer FREEZE is ready to do the hard work for you.Each glass is constructed with an insulated silicone band for comfortable handling.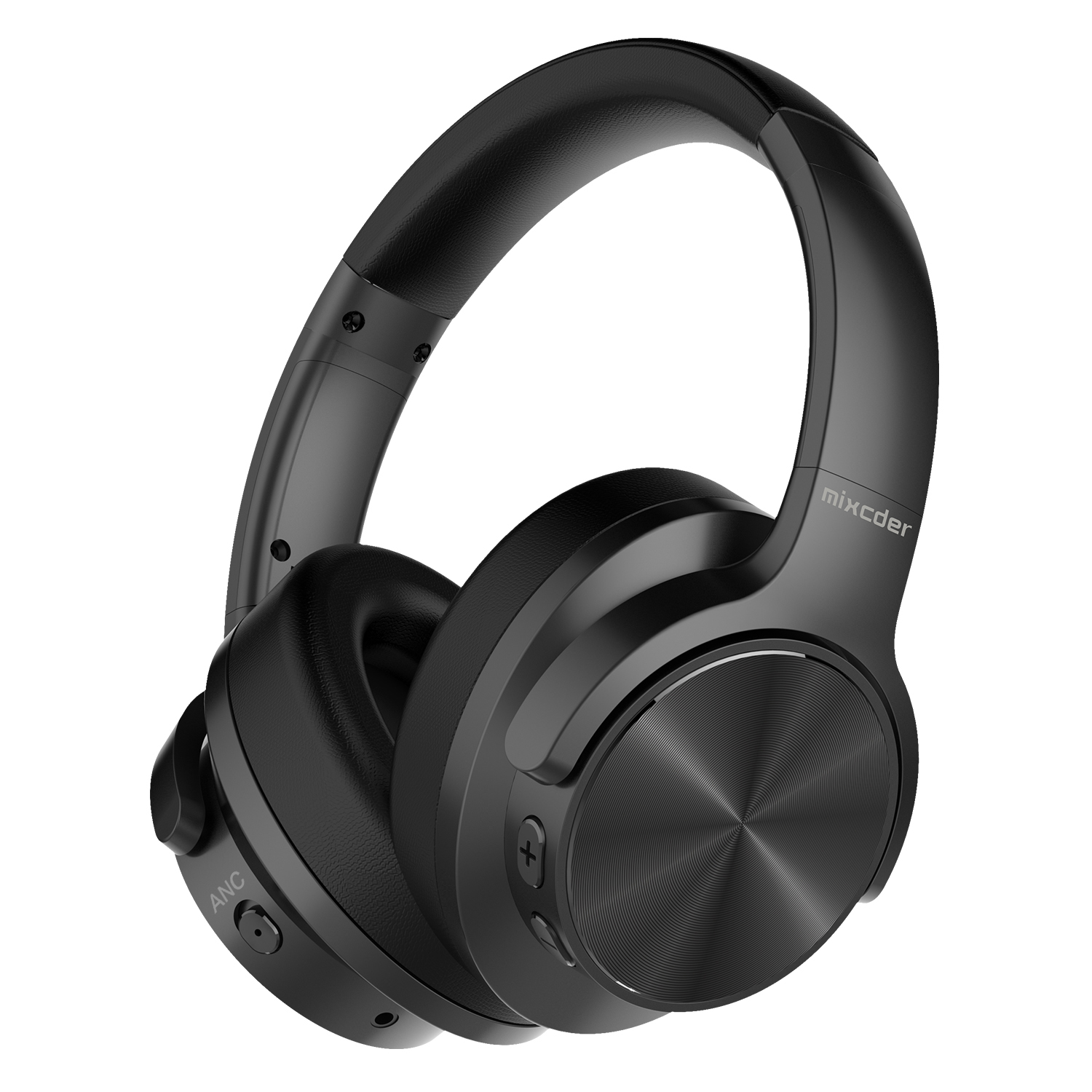 Mixcder E9 Active Noise Canceling Bluetooth Hi-Fi Stereo Headphones
$79.99; Mixcder.com
With deep bass and built-in microphone, the Mixcder E9 offers the latest advancements in noise canceling technology with improved sound quality, and an extended 30 hour playtimePriced perfectly for students and adults, the travel-friendly foldable E9 headphones feature an elegant sleek design and comfortable soft foam pads with features audiophiles appreciate. The ANC technology continuously detects and reacts to outside noises, analyzing sound waves and blocking out ambient sound by creating inverse waves for a totally immersive experience for beautiful music and sound.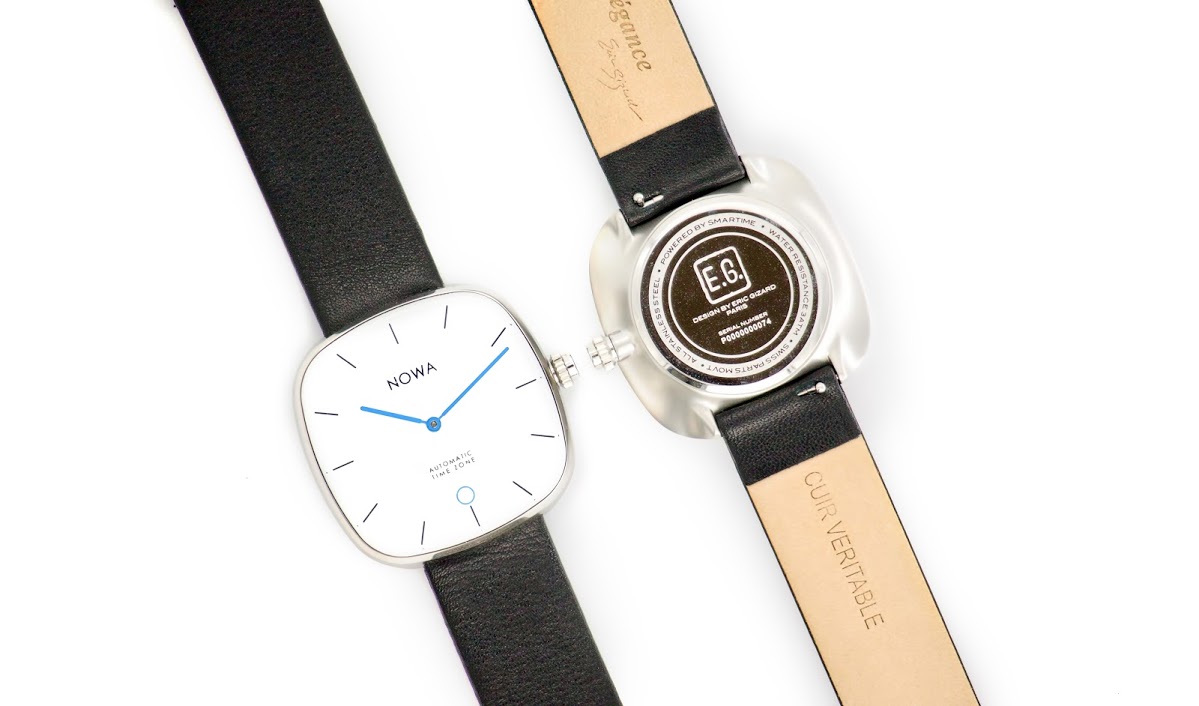 NOWA Smart Watch
$189-$229; Nowa.Watch
This gorgeous Hybrid Smart Watch automatically adjusts to your changing time-zone and it doesn't need to be charged. With an elegant French design, Italian Straps, Swiss movements and Sapphire coating on the glass, this showstopper combines modern technology with timeless elegance in the thinnest hybrid "smart watch" in the world. Capabilities include: activity tracking, sleep monitoring, Smart Controls (Reject calls, enable find my phone and access camera controls for the perfect selfie) and more.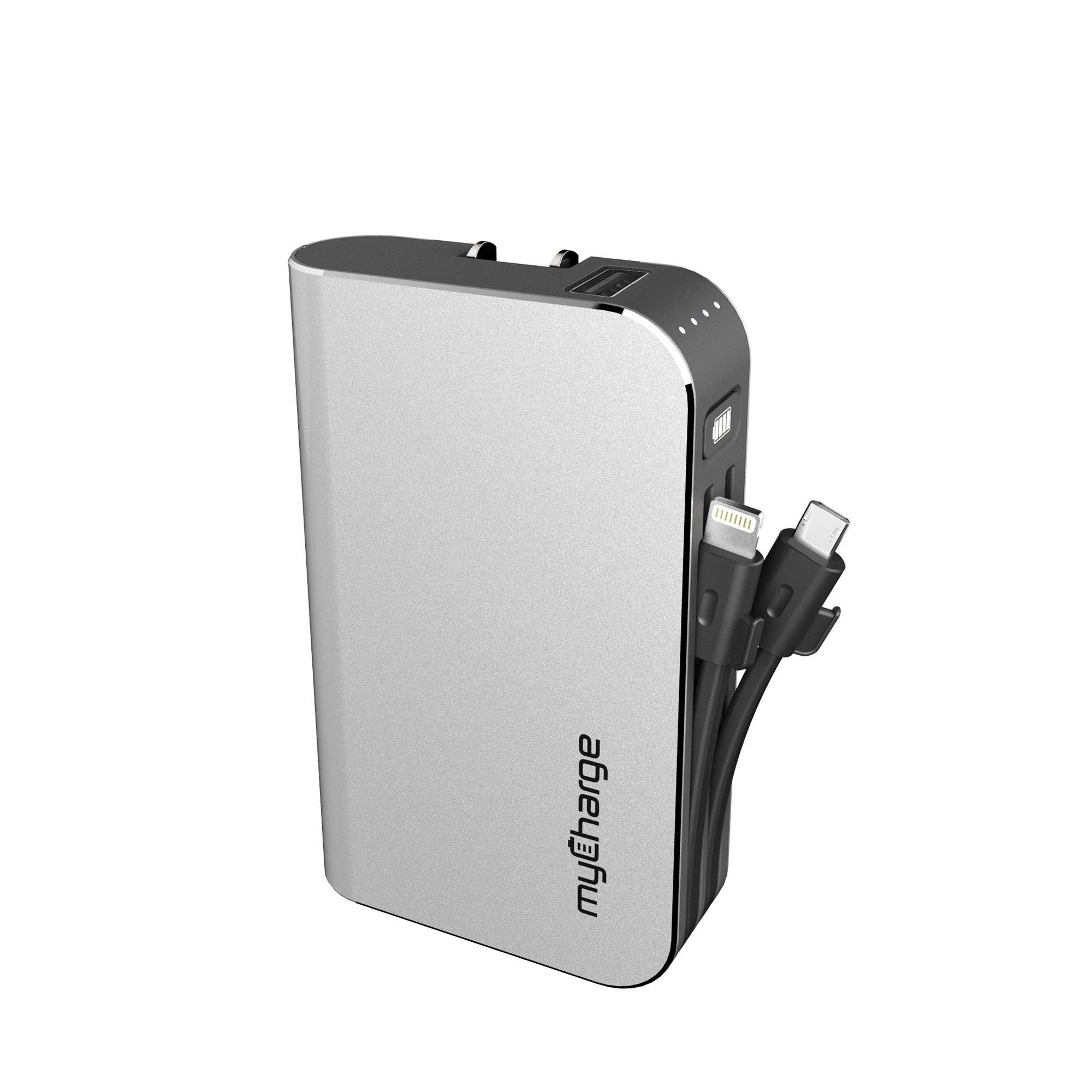 HubPlus
$79.99; MyCharge.com
The newly redesigned myCharge HubPlus 6700mAh portable charger is the quintessential powerbank. With an integrated Apple Lightning cable and an integrated micro-USB cable and the newly added USB port, staying charged on the go has never been easier. Carrying cables is a thing of the past, not only are the cables built in for effortless charging but wall prongs are built-in for effortless recharging.
Updated: October 2019