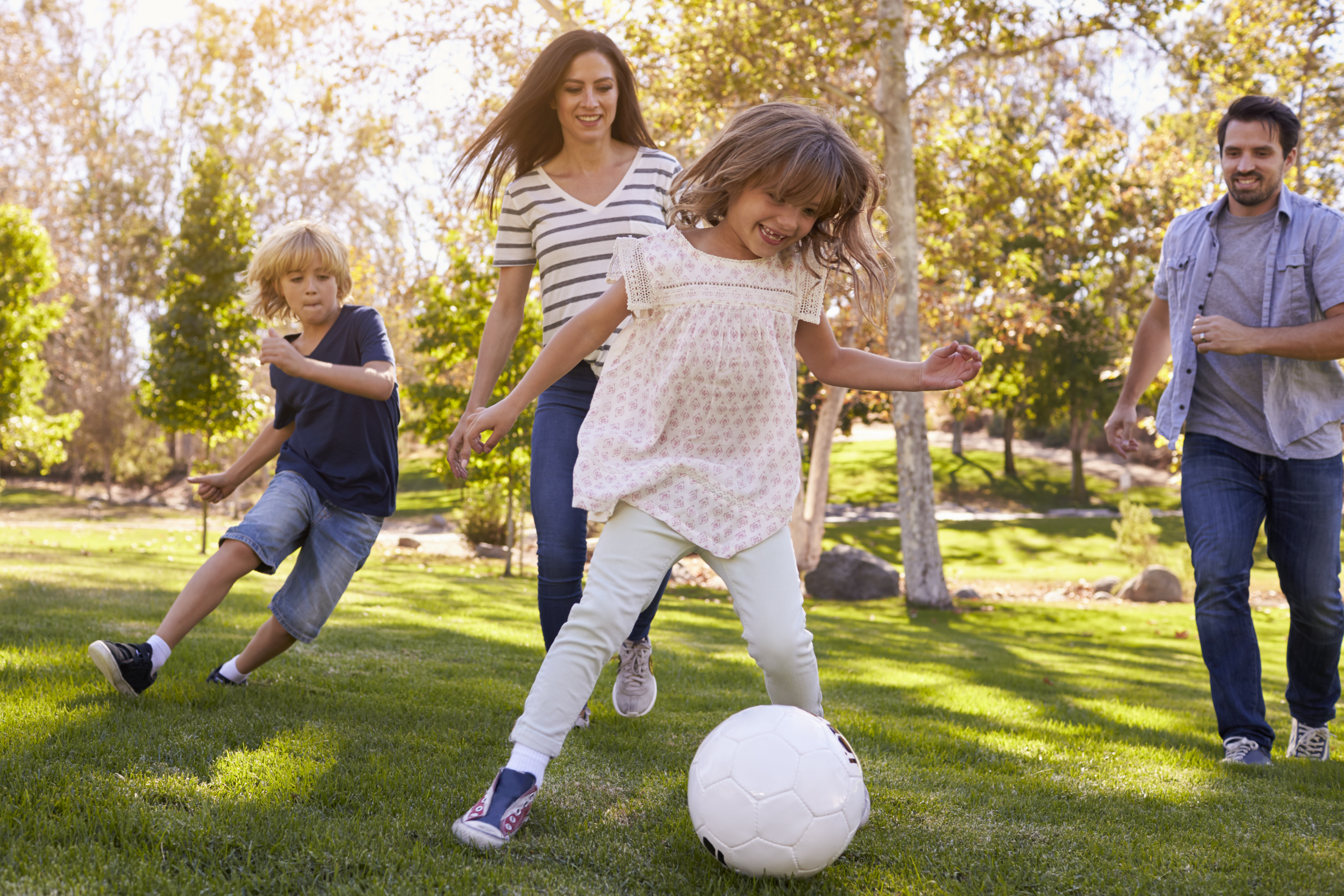 Outdoor Family Games and Toys! Get the family out to the park, backyard or beach this summer with these fun and easy family games and toys.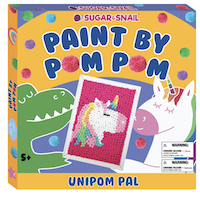 Capture the Flag REDUX
$54.90; 8+
StarluxGames.com
Play Capture the Flag in the dark using futuristic lights -- with 25 light-up game pieces, 12+ hours of batteries, and 12 different ways to play. It is playable anywhere with space to run. This is an exciting alternative to laser tag, flashlight tag, light up LED balls, lawn games, even airsoft or paintball.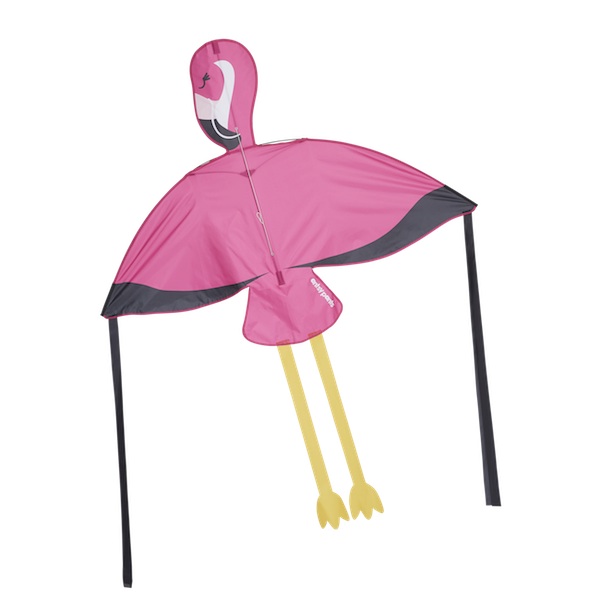 Antsy Pants Flamingo Kite
$11.99; 5+
Target.com
Flamingo Kite includes a 53 inch wide kite, handle and 196 feet of line. Fun to fly.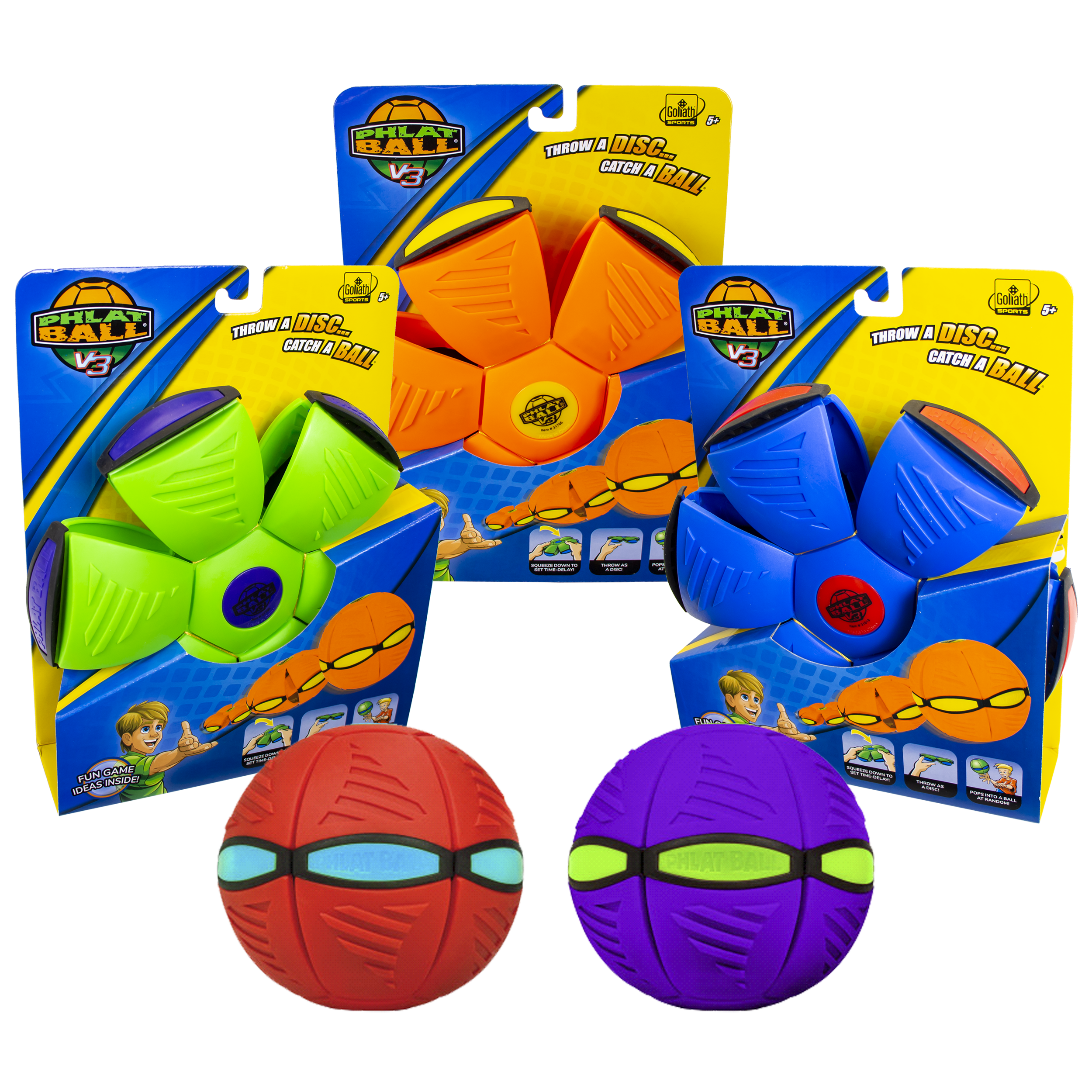 Phlat Ball V3
$24.99; 5+
GoliathGames.us
Throw a disc, catch a ball! This unique sports toy transforms from a flying disc to a catchable ball. Squeeze down to set the time-delay mechanism and watch as it pops into a ball in midair.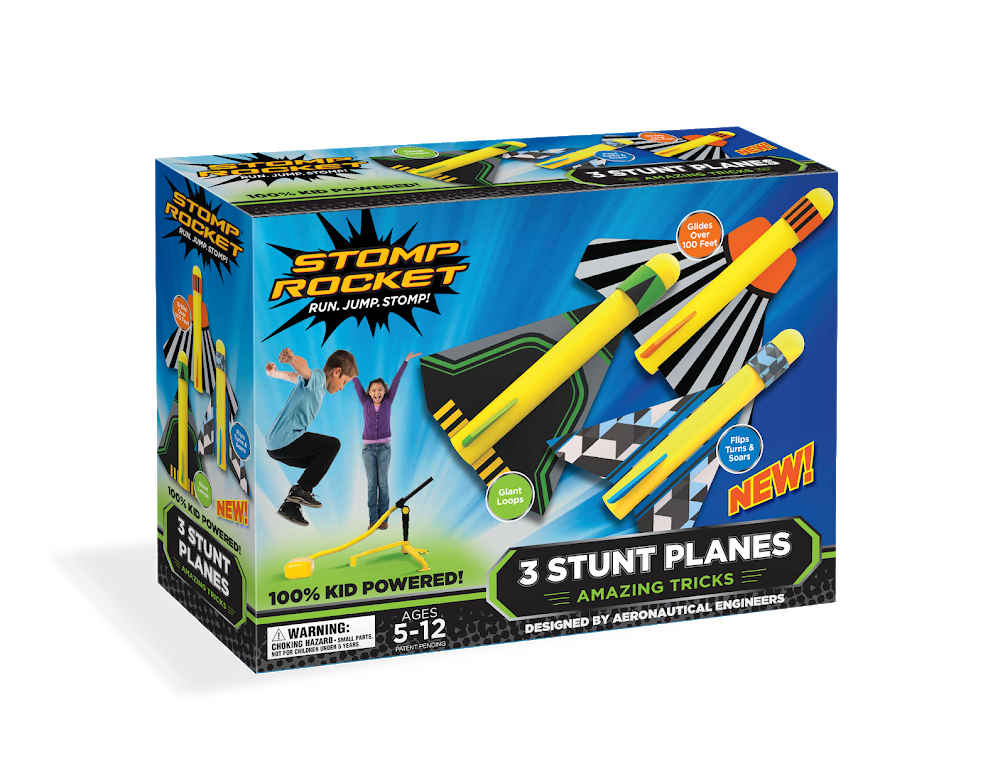 Stomp Rocket Stunt Planes
$29.99; 5+
Target.com
Each package includes three amazing Stunt Planes, which look and fly very differently. Looper makes giant loops. Wildcat flips, turns and soars. Glider does tricks and glides over 100 feet. Gets kids excited about scientific concepts like gravity, force, trajectory, and the power of air.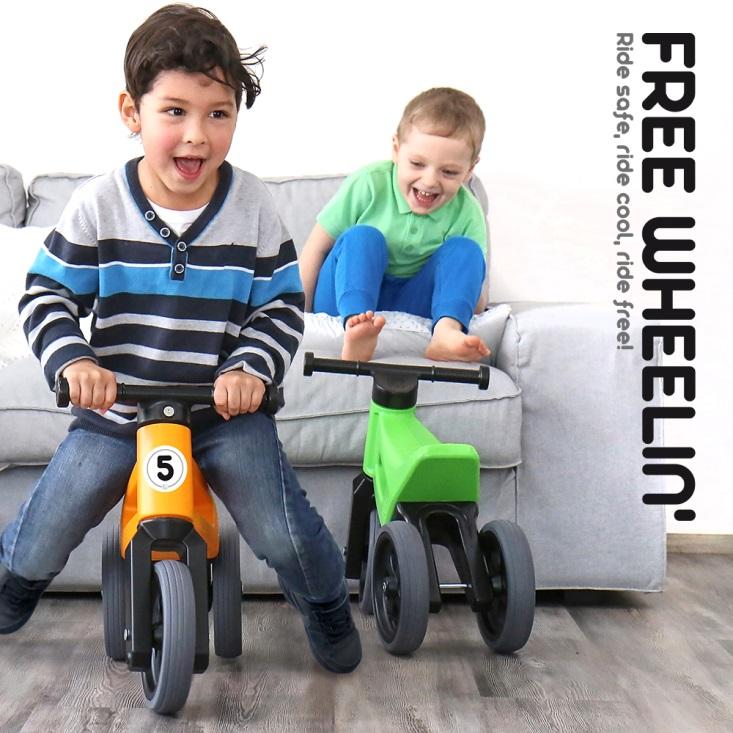 Free Wheelin'
$49.99; Holds up to 80 lbs
PlayMonster.com
The convertible balance bike features a durable body, sturdy wheels with quiet and gripping tires, and comfortable and easy-to-turn handlebars. Children as young as one can have fun pushing themselves along, and older children can practice their balance and speed.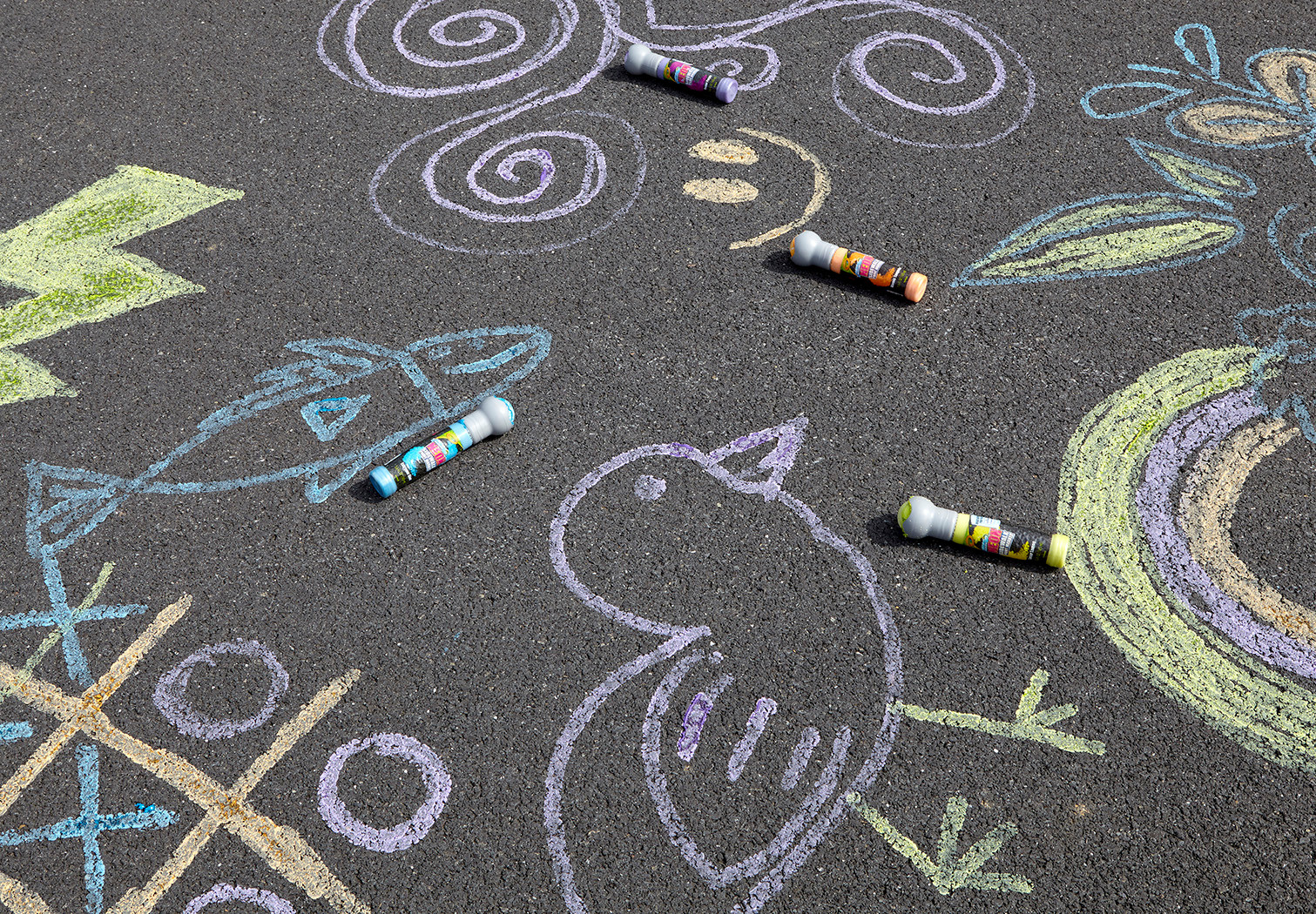 Crayola Washable Sidewalk Chalk and Paint Markers
$2.99; 3+
Crayola.com
A fun tool for kids to create bold designs on any outdoor surface. Comes in a variety of colors. The Specialty Chalk provides added special effects of neon, glitter, and tie dye to embellish creative designs.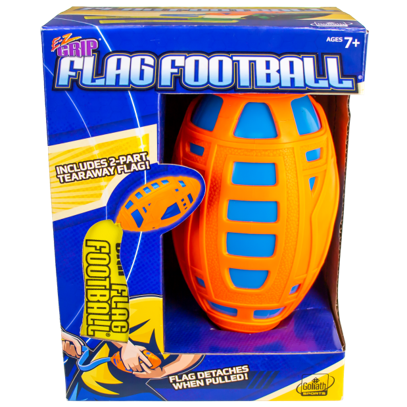 E-Z Grip Flag Football
$19.99; 7+
GoliathGames.us
The flag is attached right to the ball, allowing you to transform your backyard into a full-fledged flag football game. The ball and flag are soft, durable, and waterproof for active play that is perfect for any weather. The set includes a full-sized E-Z Grip Football with a Velcro attached flag that rips from the ball to end each down. The E-Z Grip surface of the football allows for E-Z spiral passes, kicks, and catches.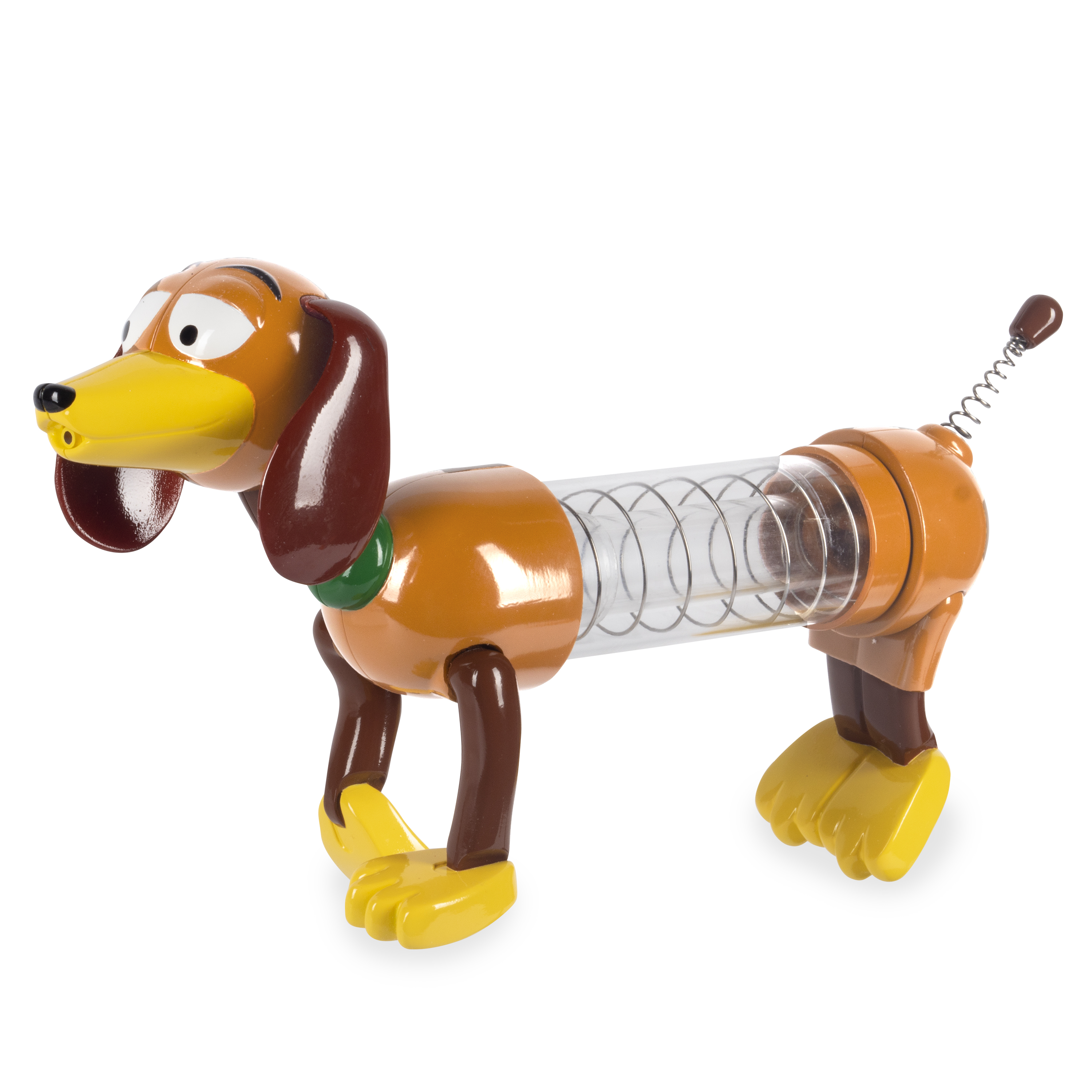 Toy StorySlinky Dog Water Blaster
$14.99; 4+
Amazon.com
This colorful water blaster looks like Disney's Toy Story's Slinky Dog. Kids can spray their friends with this water blaster from up to 30 feet away. Simply dip the dog's mouth into the pool or a bucket of water and watch as the tube fills up when its hind legs are pulled back.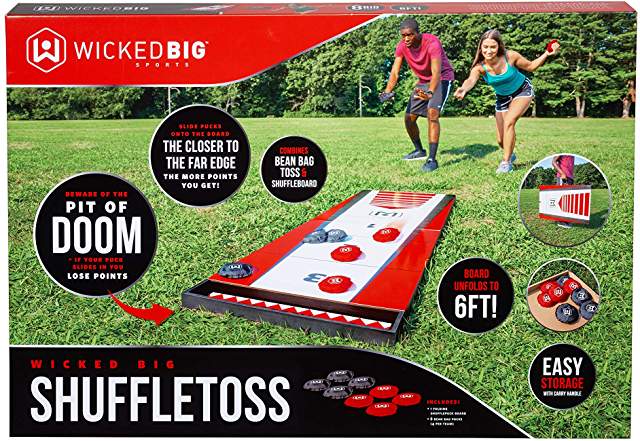 Wicked Big Sports Shuffle Toss
$79.99; 14+
WickedBigSports.com
Slide the bean bag pucks onto the board – the closest to the far edge, the more points you get.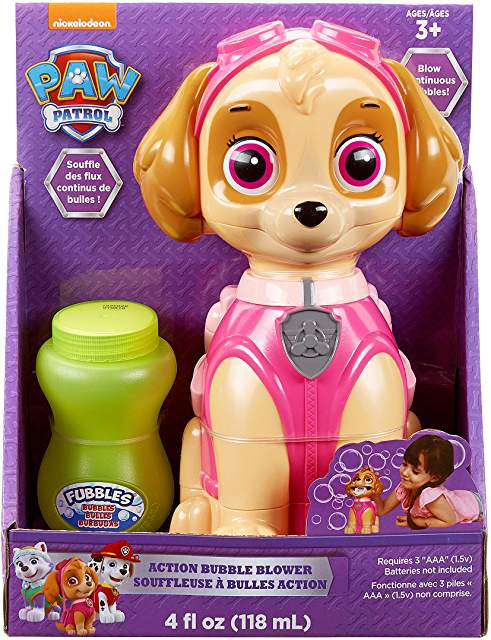 PAW Patrol Action Bubble Blower
$12.99; 3+
Amazon.com
Blow continuous streams of bubbles with the pups from PAW Patrol. Pull back on Marshall or Skye's head or push Chase's pup tag for tons of bubbles.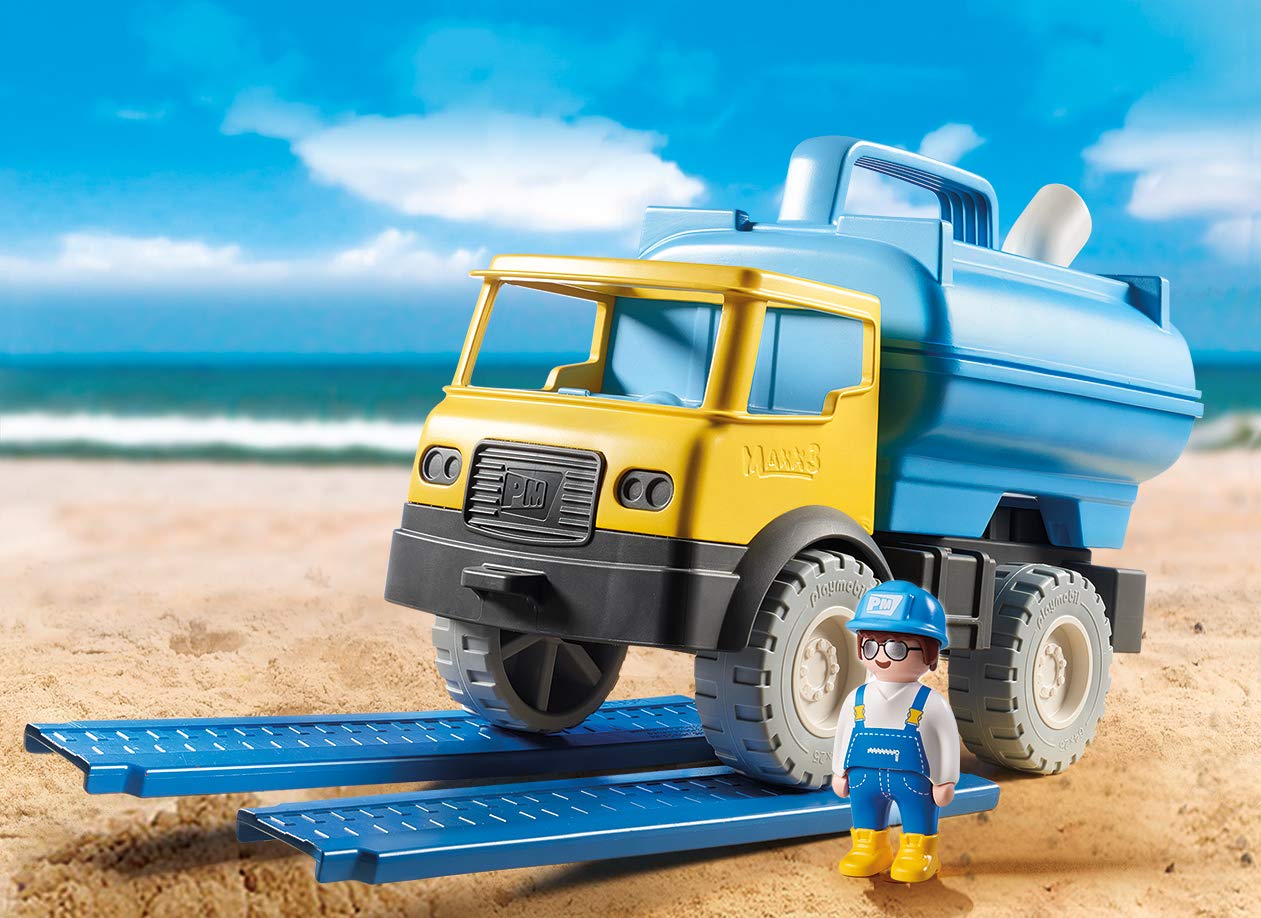 Water Tank Truck
$29.99; 2+
Playmobil.us
Simply load up the tank with water and push this heavy-duty sand vehicle across the sand to your beach construction site to get the water needed. With the help of the included tracks, the truck's wheels will roll easily without getting stuck in the sand. Then, detach the water tank by sliding it off the truck bed and using it as a watering can.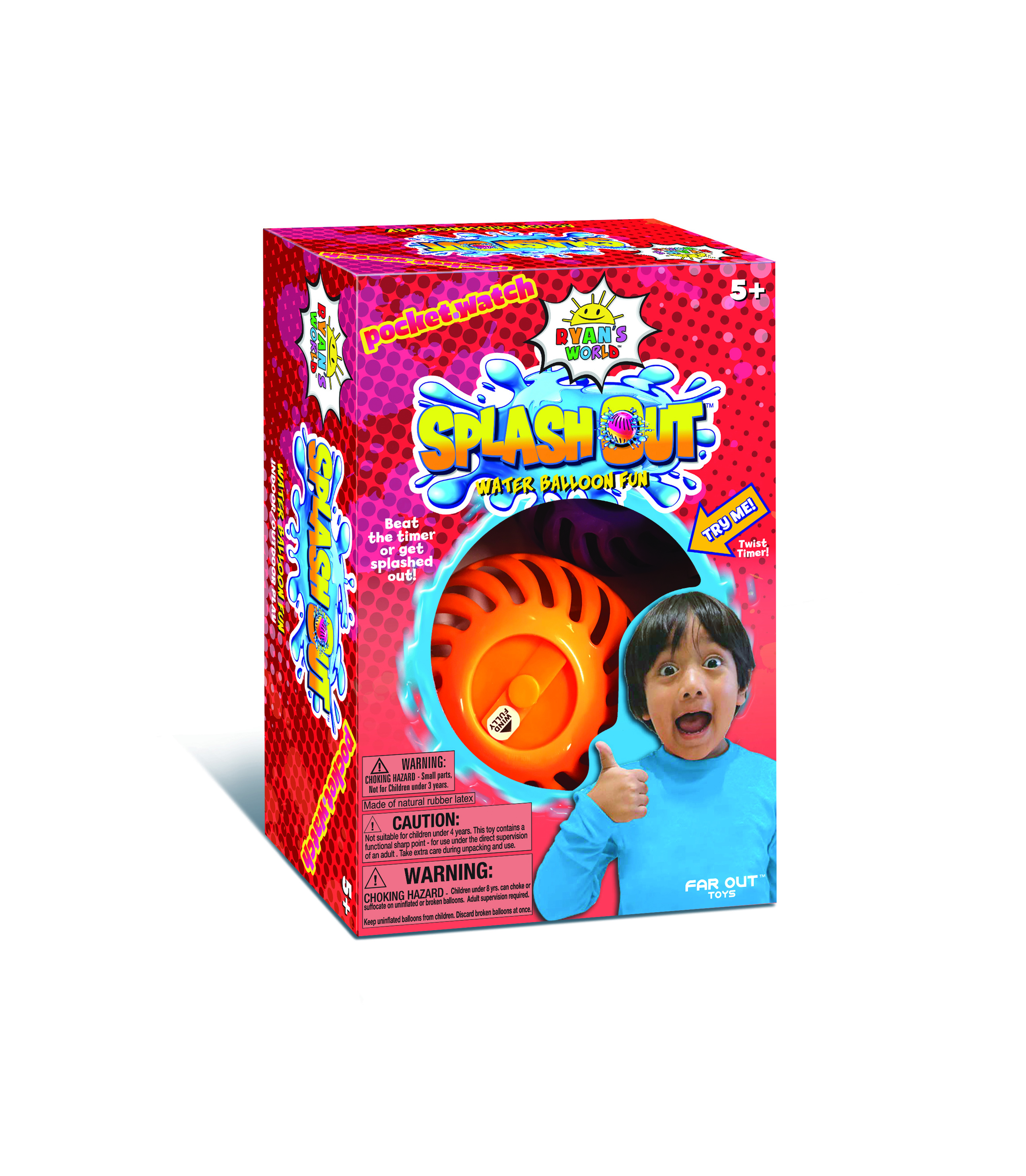 Ryan's World Splash Out
$12.99; 5+
FarOutToysInc.com
An action-packed extreme outcome game, where you need to provide answers quickly and correctly, and pass the ball on, or you will get splashed out. Features a ball that contains a water balloon. Includes a wind-up timer, and when the timer goes off, the water balloon is punctured. Whoever is holding the ball gets splashed with water.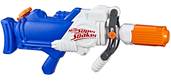 Nerf Super Soaker Hydra
$19.99; 7+
HasbroToyShop.com
This monster means business with its intimidating size and a tank that holds up to 65 fluid ounces. Move the handle back and forth to pour on powerful streams of water from this blue and white blaster.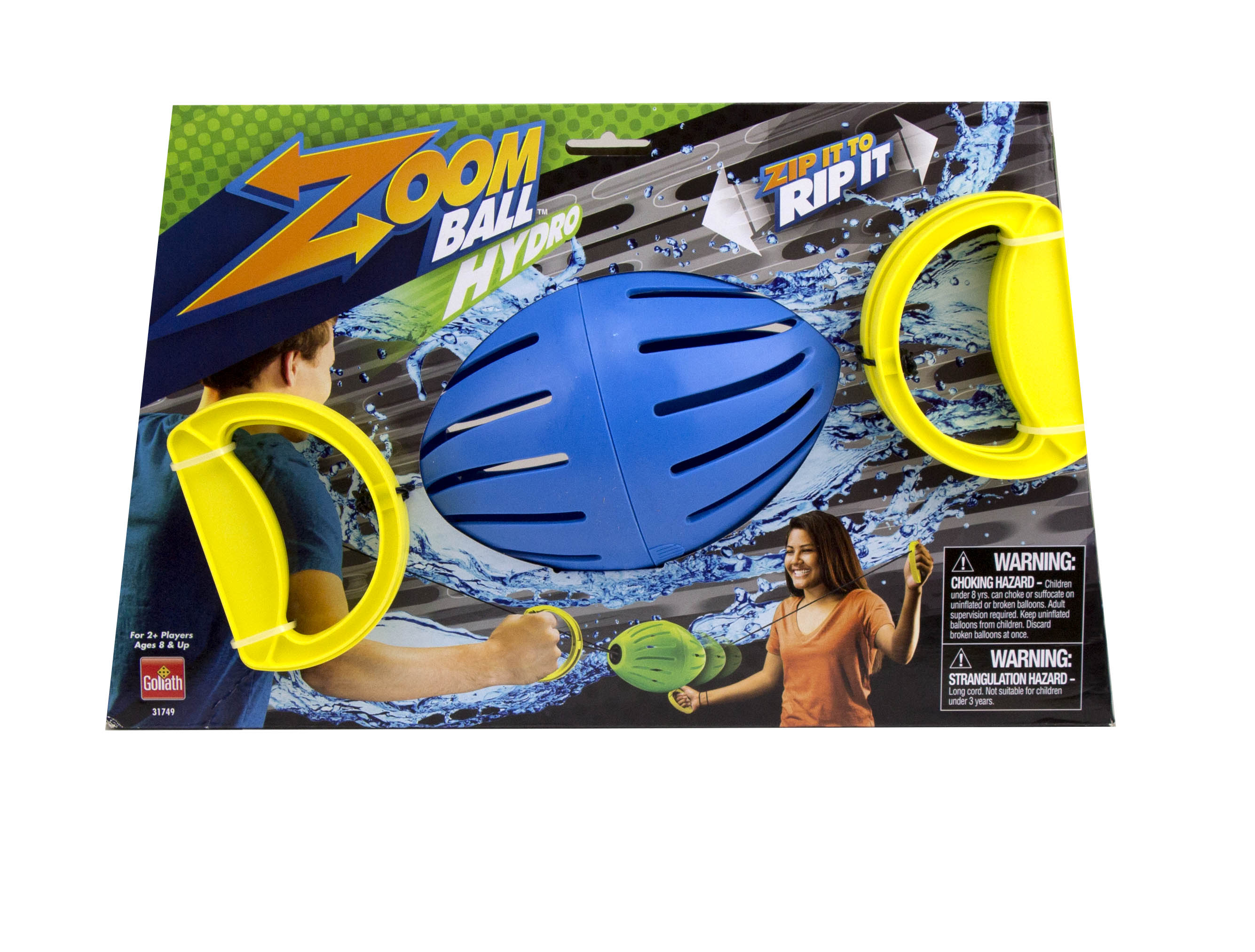 Zoom Ball Hydro
$17.99; 8+
GoliathGames.us
Hold on to one set of handles, while your friend holds the other. Open your arms quickly to send the Zoom Ball over to your friend. Be ready to send the Zoom Ball back- you never know when the balloons will pop, and soak you in water.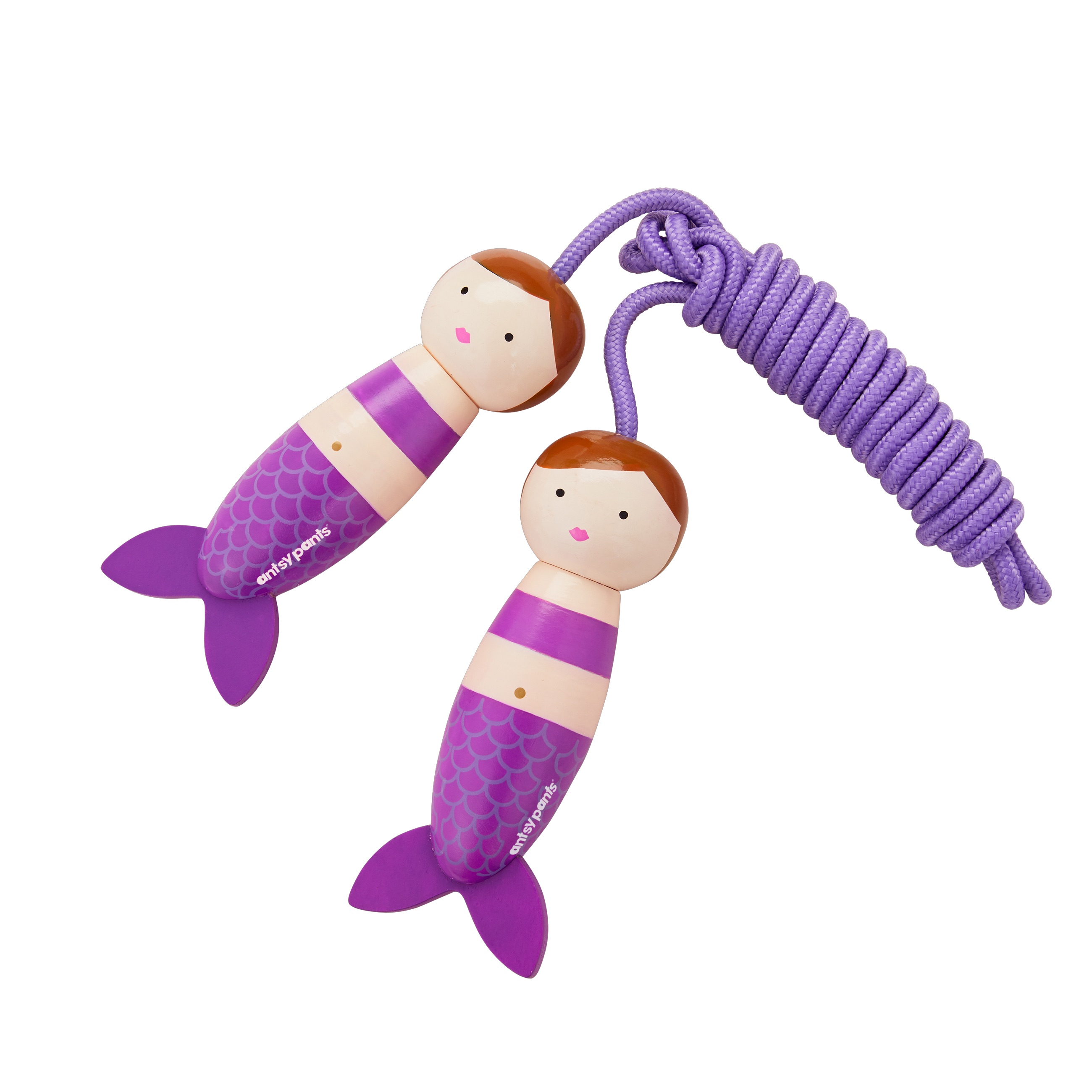 Antsy Pants Mermaid Jump Rope
$10.99; 4+
Target.com
Jump for joy with the MER-mazing mermaid jump rope. Made with soft woven rope and real wood hand painted mermaid handles. Great for active play.
Published: June 2019