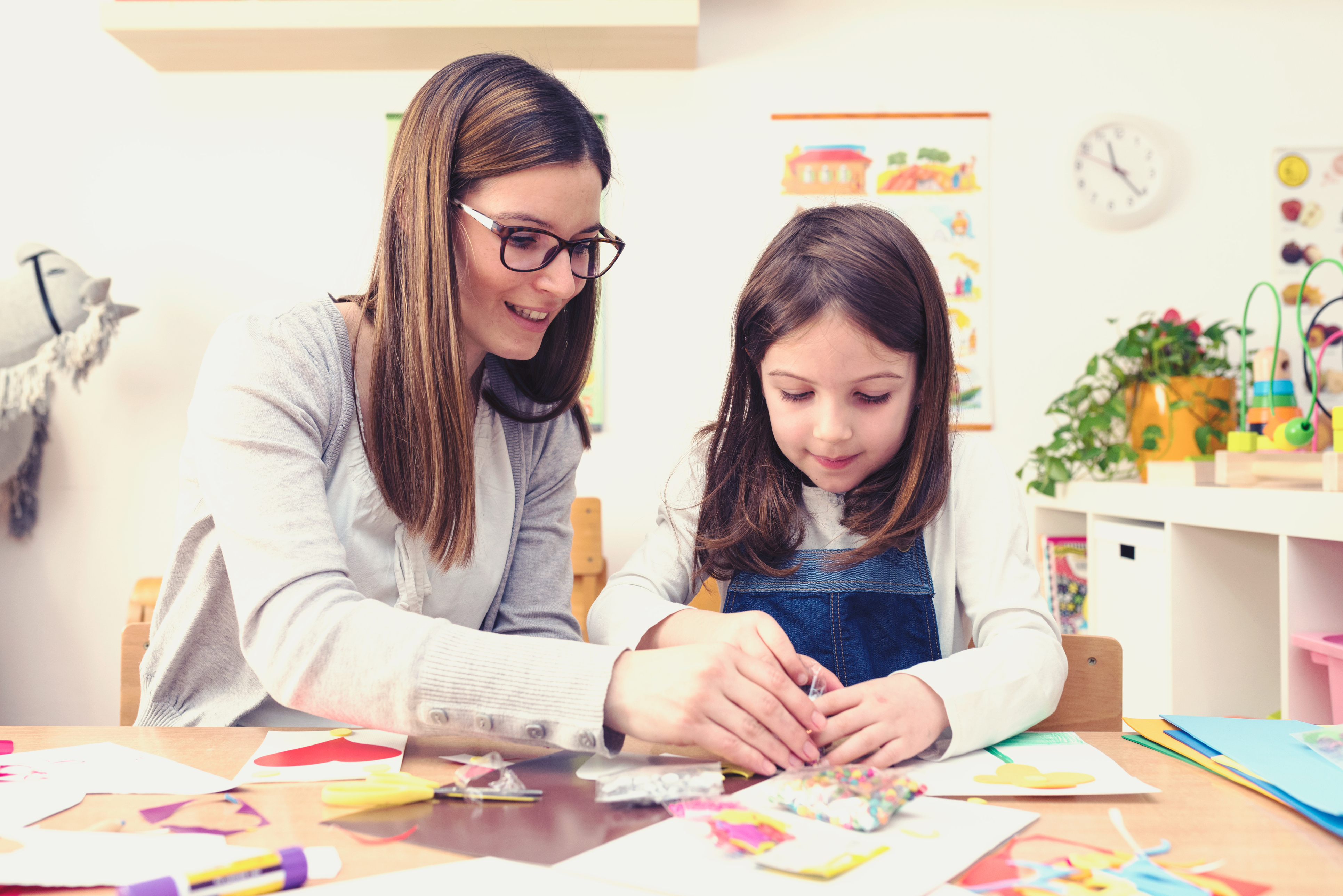 Craft Activities and Books! Expand your child's creativity and imagination with these diverse craft activities and books for kids of all ages (parents will love them too!).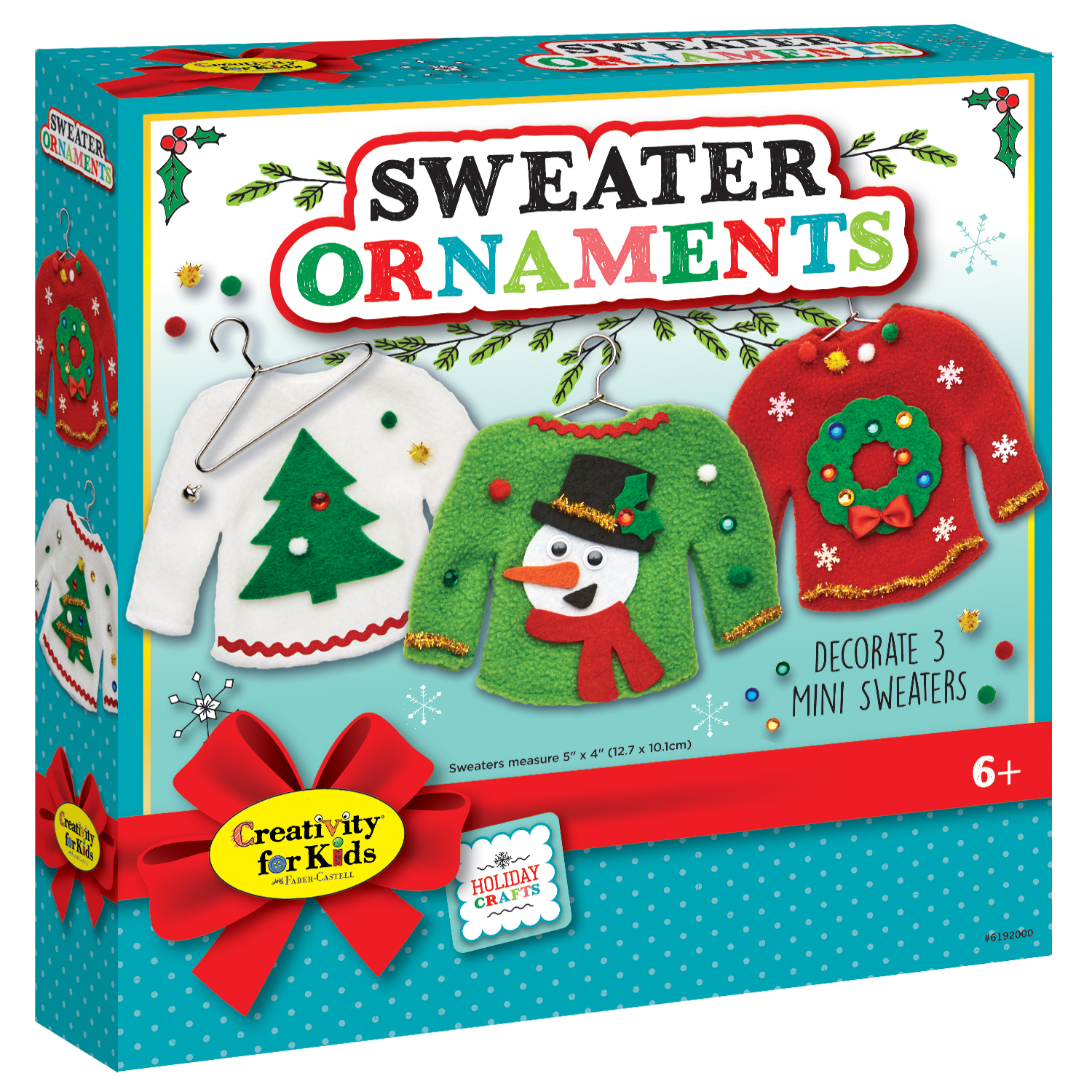 Sweater Ornaments
$13; 6+
Amazon.com
These ornament-sized sweaters come ready to decorate with festive felt, rhinestones, bells, trims and more. No sewing needed. Craft glue and self-adhesive accents make this a fun and easy to do family craft.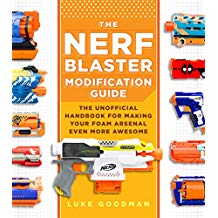 Nerf Blaster Modification Guide by Luke Goodman
$19.99; QuartoKnows.com
Includes all you need to know to create a cooler-looking Nerf Blaster with increased range, projectile speed, and firing capacity. With the modifications detailed in this guide, your Nerf Blaster will not only perform better, but look cooler, too. The guide includes sci-fi, history-, and steampunk-inspired paint jobs.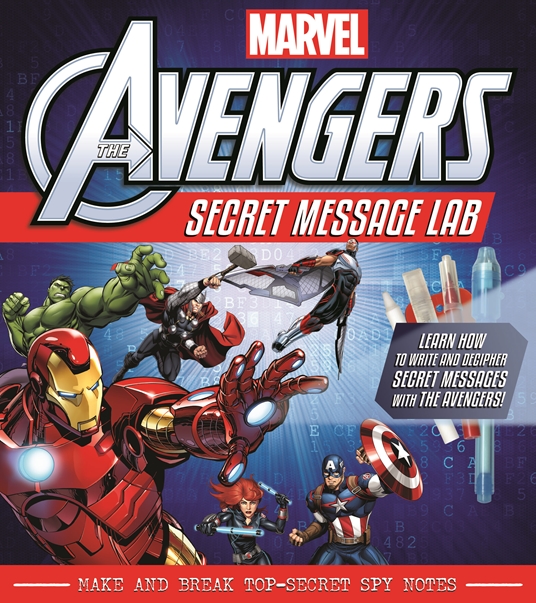 Marvel's Avengers: Secret Message Lab
$23.99; 8+
QuartoKnows.com
This practical field guide has everything kids need to know about the art (and science!) of concealment—ciphers, codebreaking techniques, and plenty of hands-on practice sessions to help you become a super-secret spy. Go undercover with your favorite Avengers, such as Iron Man, Thor, Captain America, and more. Avengers assemble.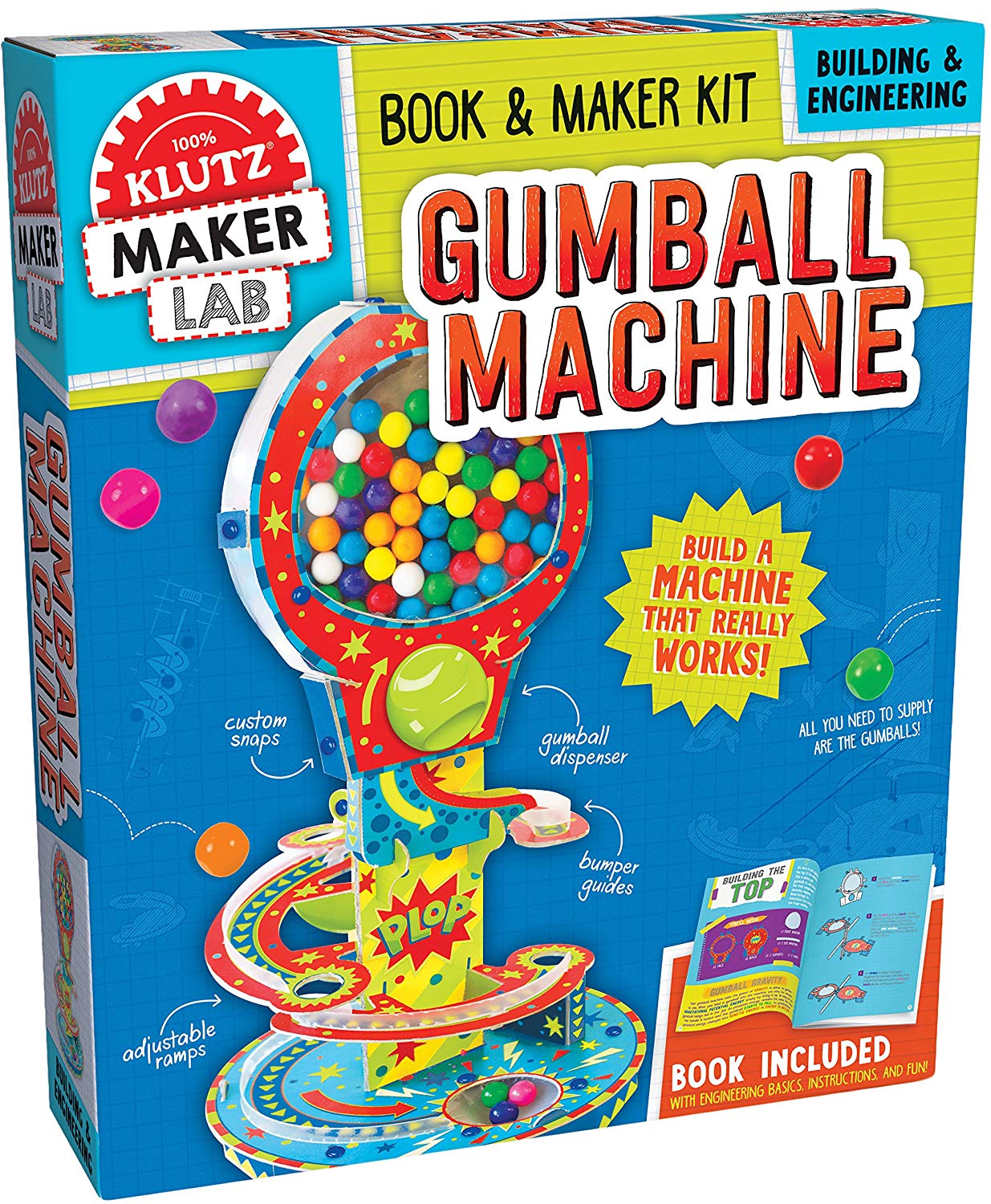 Klutz Maker Lab Gumball Kit
$24.99; Amazon.com
Perfect for any budding engineer with a sweet tooth. Make your own gumball machine with a book of step-by-step instructions, adjustable ramps, custom snaps, and bumper guides. Then, keep the ball rolling with other gumball-related science experiments using simple machines. It's a ball of fun.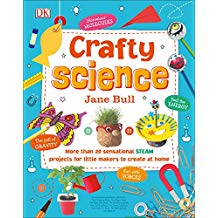 Crafty Science: More than 20 Sensational STEAM Projects to Create at Home by Jane Bull
$12.99; DK.com
Introduces inquisitive children to the wonders of science through craft projects with everyday objects. Combines arts, craft, and cooking activities with gentle scientific learning, showing children that science, technology, engineering, art, and maths are all around us - and in everything we make and do. Children can learn how to make a toy raft and discover what makes their boat float, or how to create an ice sculpture and learn about the changing states of solids and liquids. With Crafty Science, difficult concepts like buoyancy, gravity, and aerodynamics become meaningful and accessible to young children through play.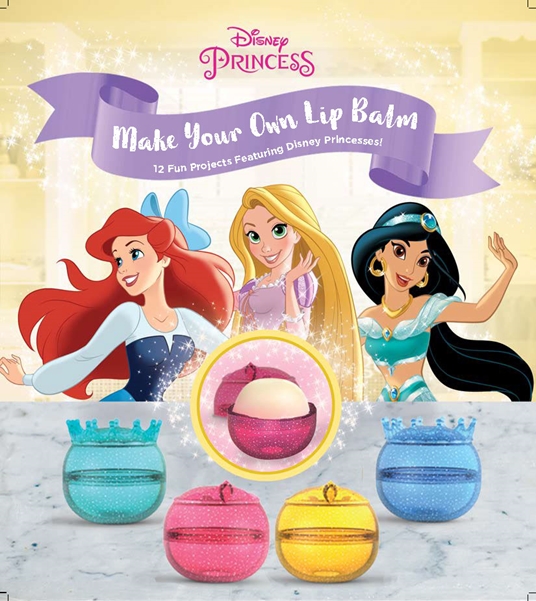 Make Your Own Disney Princess Lip Balm: Fun Projects Featuring Disney Princesses
$23.99; 6-10 years
QuartoKnows.com
This do-it-yourself kit gives kids the chance to make their very own custom lip balms. This kit includes soft beeswax, a silicon mold, and six lip balm pods. The pods reflect the bright colors of iconic Disney princesses like Snow White and Cinderella.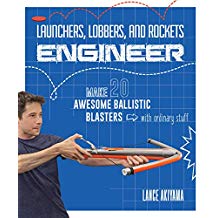 Launchers, Lobbers, and Rockets Engineer by Lance Akiyama
$24.99; QuartoKnows.com
Each of these 20 launchers are made from PVC, soda bottles, rubber bands, hairspray cans, and anything you might find in the junk drawer, and are capable of firing marshmallows, poker chips, tennis balls, sponges, and plenty more. Projects range from simple shooters to be built by novice crafters, to the more complicated Slide Action Rubber Band Gun, A Wrist-Mounted Crossbow, and even a Desk Drawer Booby Trap.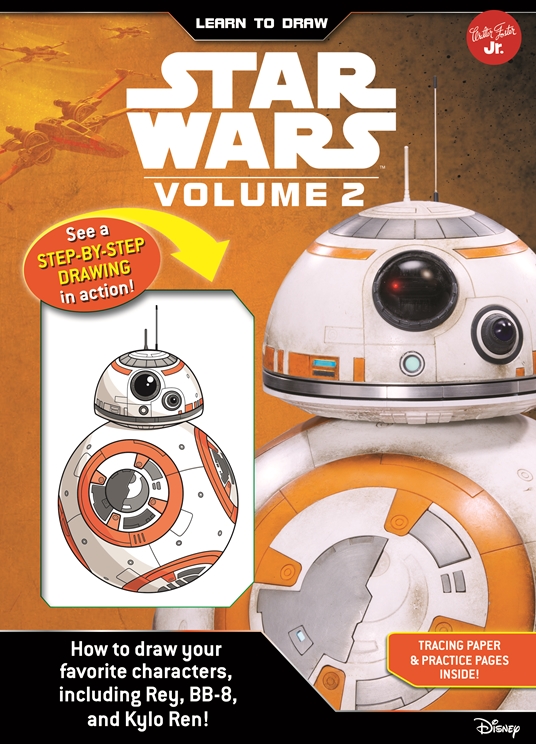 Learn to Draw Star Wars: Volume 2: How to draw your favorite characters, including BB-8, Rey, and Kylo Ren!
$14.99: 6+
QuartoKnows.com
The step-by-step drawing exercises, tracing paper, and practice pages in Learn to Draw Star Wars: Volume 2 will have you drawing your favorite characters in no time. This 64-page, spiral-bound manual comes with grid-drawing exercises, tracing paper, and basic shapes projects. You will learn to use the same basic shapes method used by professional illustrators.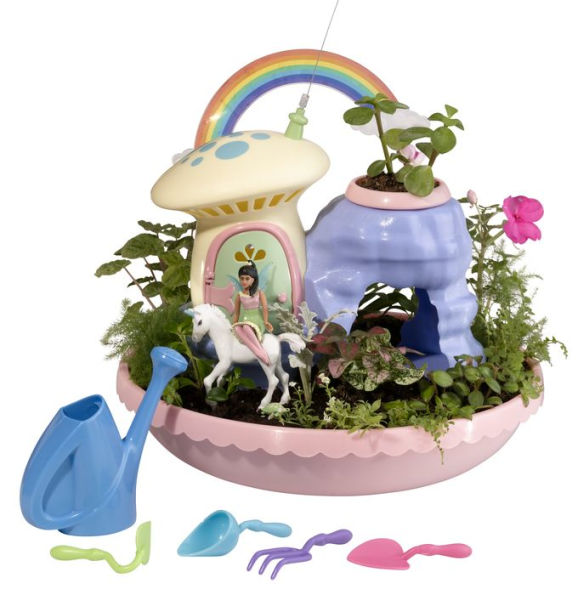 My Fairy Garden Unicorn Paradise
$24.99; 4+
PlayMonster.com
Unicorn Paradise boasts a garden on and around an eye-catching cave where the glittery unicorn, Celeste, can rest and hang out with her fairy friend Dahlia and Dahlia's pet turtle Pebbles. Includes soil and seeds to grow real plants and flowers. The garden's main structure is an eye-catching gourd that boasts a moving windmill that is powered by the sun. When the windmill rotates, it also activates a water wheel below that scoops and circulates water in the pond.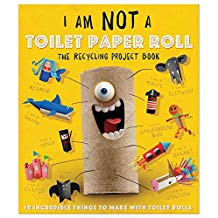 I Am Not a Toilet Paper Roll: 10 Incredible Things to Make with Toilet Paper Rolls
$8.99; Barronseduc.com
Imaginations will soar as kids take a plain old toilet paper roll and turn it into a unicorn, pirate, treasure chest, ninja, space rocket, or castle. Each craft comes with photographic step-by-step instructions and can be completed within an hour. Also available: I Am Not an Egg Carton.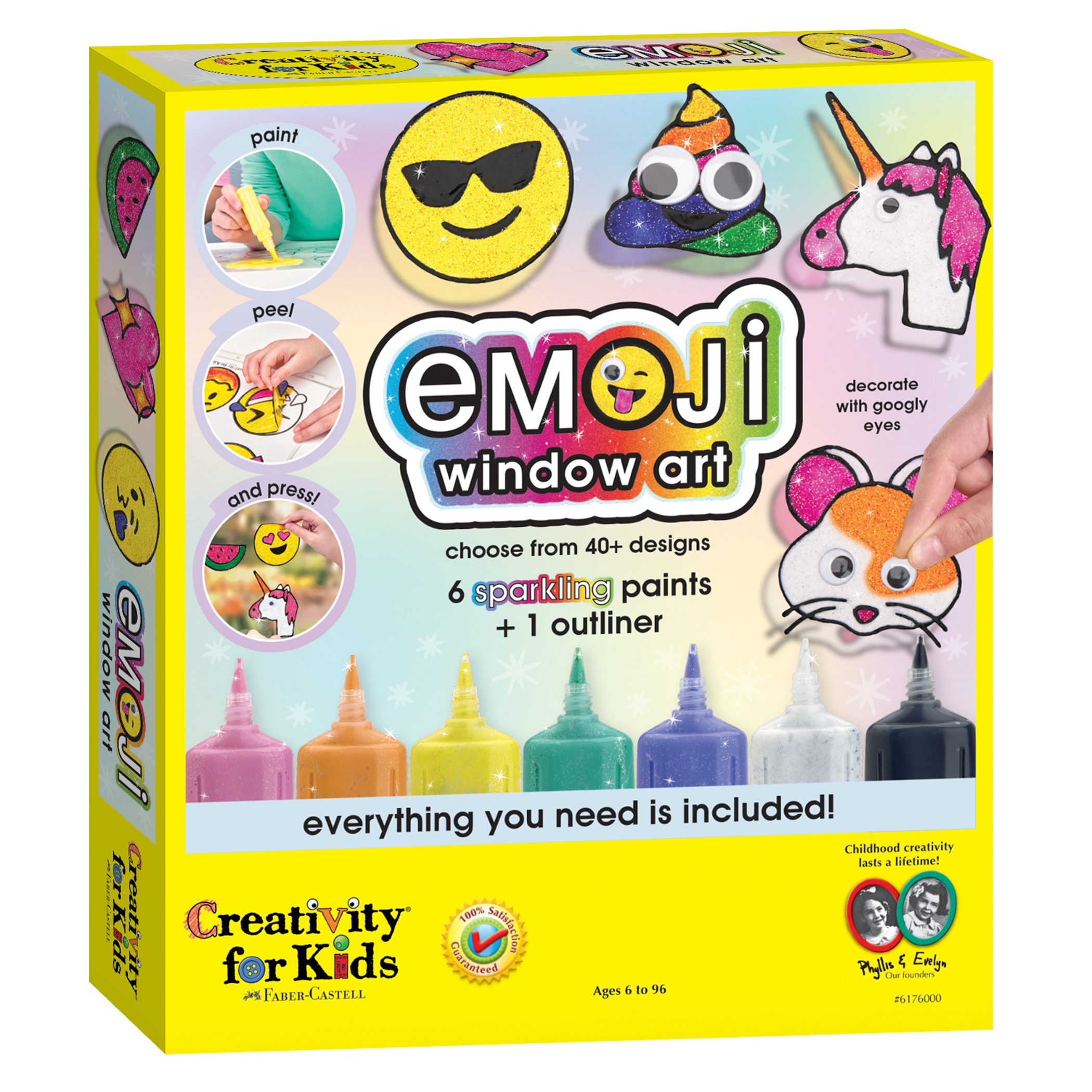 Emoji Window Art
$16; 6+
Amazon.com
This popular window paint is now available in this oh so trendy emoji theme. Complete set includes six large tubes of sparkling window paint, a dimensional paint liner, 40+ emoji images, plastic painting sheets and dimensional add-on accents.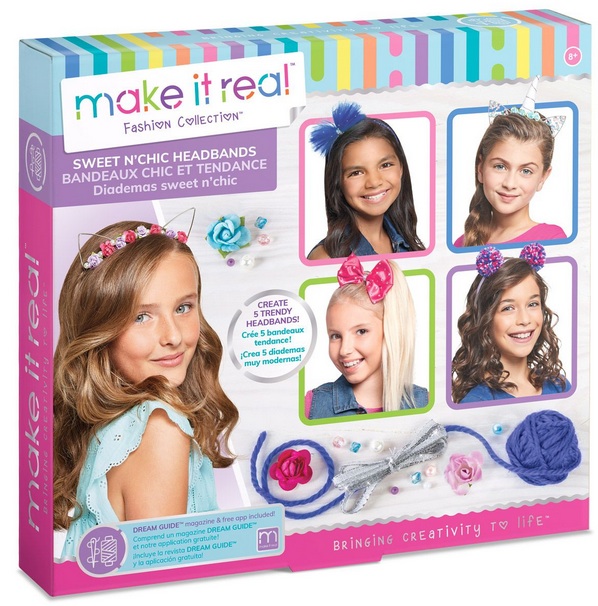 Sweet N' Chic Headbands
$14.99; 8+
MakeItRealPlay.com
Girls can make the popular fashions their favorite stars are wearing or use the kit to create their own original designs. The set contains five headbands, over 110 stylish beads, yarn, ribbons, sewing needle, thread, craft wire and more.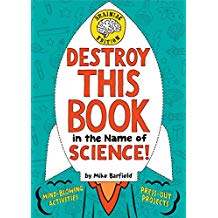 Destroy this Book in the Name of Science by Mike Barfield
$12.99; rhcbooks.com
Your mission is to destroy this book. All great scientists must be prepared to get their hands dirty in the pursuit of knowledge. But are you up for the challenge? You can build a hoop glider, press out turtle water racers, color an Einstein bobblehead, and much more. It's time to put on your lab coat, grab your crayons and markers, pull out your scissors, and get ready to explore the world around you--all in the name of science.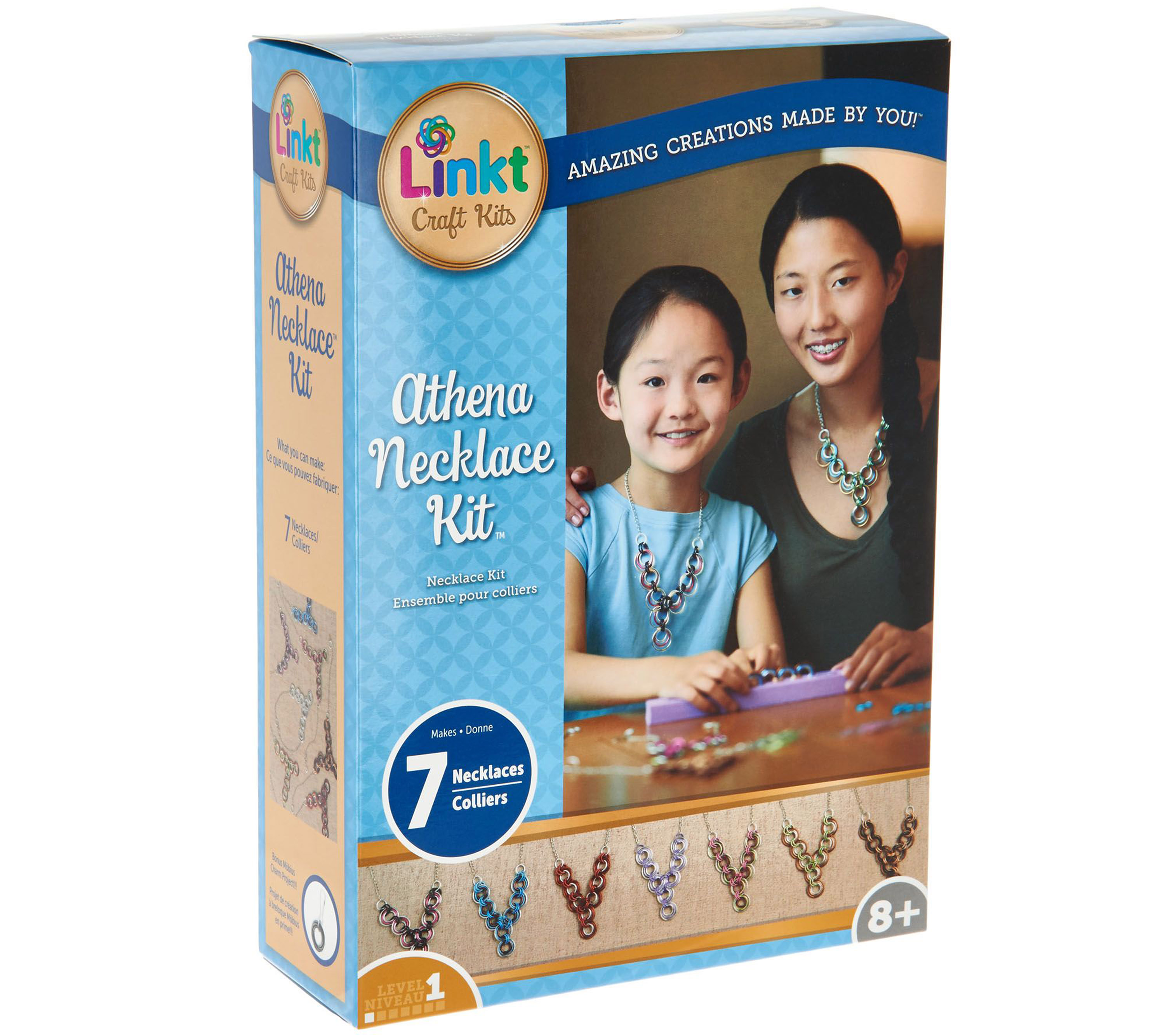 Linkt Athena Necklace Kit
$19.99; 8+
Amazon.com
This is the first ever chainmaille kit for tweens based on the historic art of chainmaille, used by knights and kings as protection and adornment, re-invented for wearing today.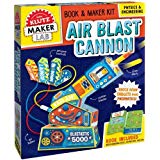 Klutz Maker Lab Air Blast Cannon
$20.99; Amazon.com
Ready, aim, blast! Using the fun and clear instruction book, construct a moveable, air-powered cannon and fire away at the included targets. Makers will explore the physics of projectiles, the mechanics of pneumatics, and how they work in everyday machines -- like bicycle pumps!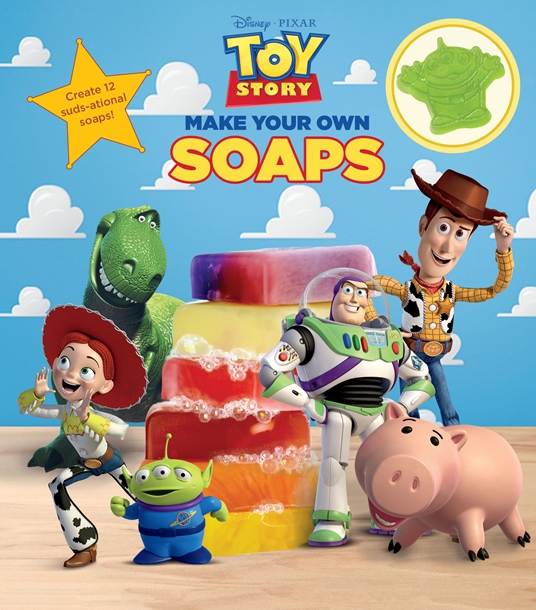 Make Your Own Toy Story Soaps
$23.99; 6-10 years
QuartoKnows.com
Yee-haw! Create suds-sational soaps with Sheriff Woody, Buzz Lightyear, Rex, and more. Everything you need to create Toy Story-inspired soap projects in your own kitchen. The kit includes twelve original recipes, melt-and-pour soap base, soap dyes, a character face mold tray, five punch out gift boxes, and more. With more than thirty full-color photographs and clear step-by-step instructions, this kit has everything you need to bring this crew to life.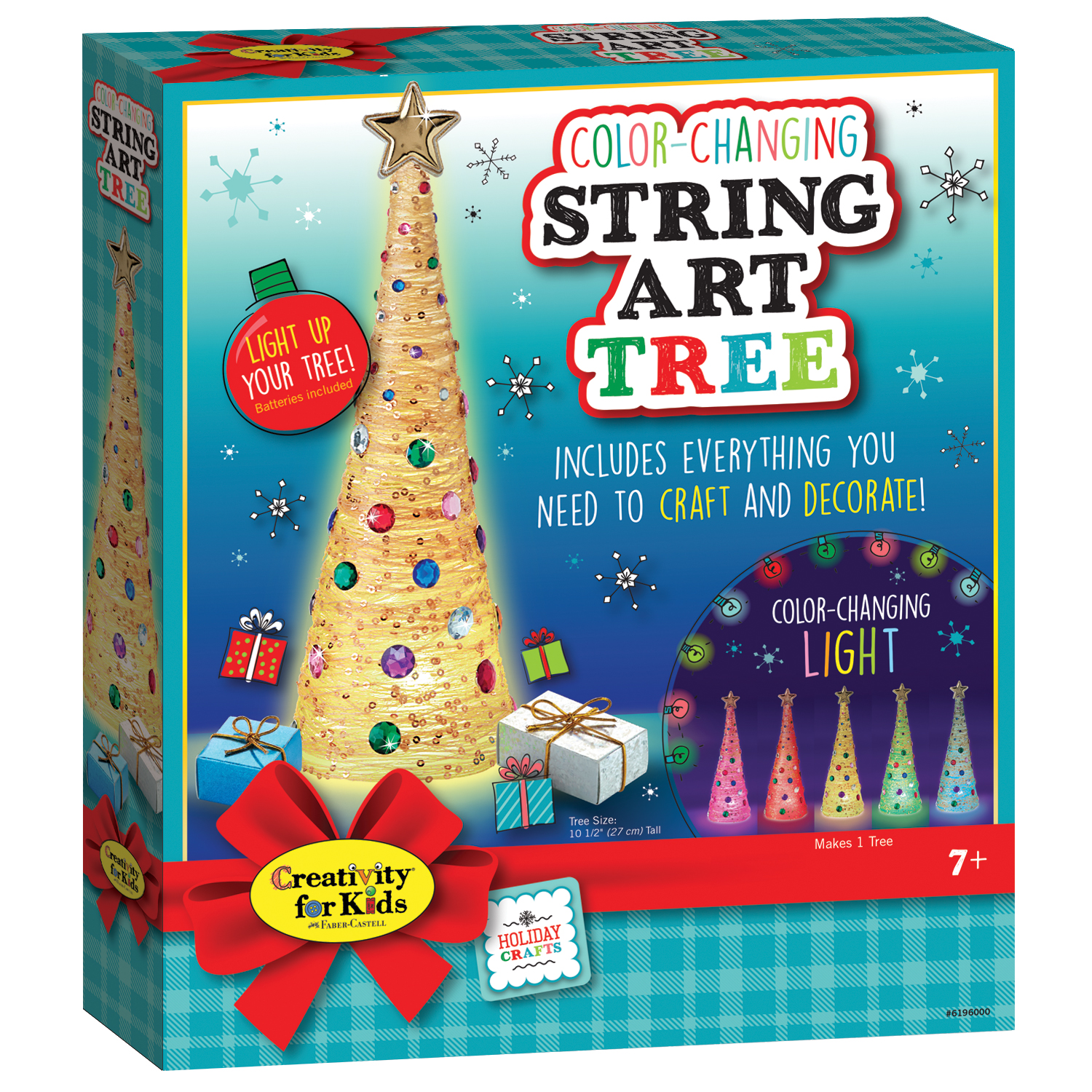 Color Changing String Art Tree
$16; 7+
CreativityForKids.com
Includes everything you need to craft, decorate and light up this Christmas tree. Combine gold sequin string, faceted rhinestones, and a color-changing tea light to make this beautiful holiday centerpiece.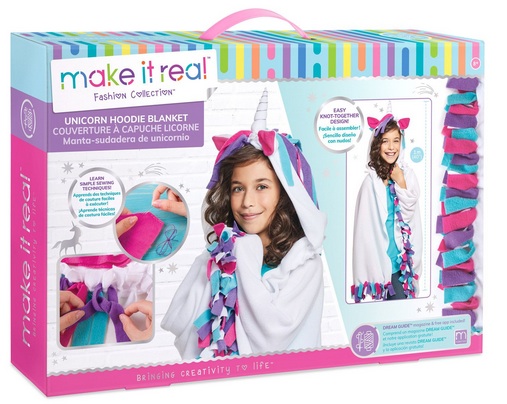 Make It Real Unicorn Hoodie Blanket
$24.99; 8+
MakeItRealPlay.com
Now girls can fully embrace the magic of the mythical creature by creating their own unicorn themed blanket, complete with the unicorn on the hood. The kit features 10 precut fleece pieces, 57 fleece fringes, needle and thread, plastic thimble, polyester fill, and more, to sew a warm and stylish accessory.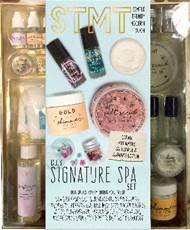 STMT DIY Signature Spa
$29.99; 14+
Target.com
Create face masks, salt scrub, shimmer lotion and roller perfumes with everything included in the set. Make custom creations to share with friends and family or keep the relaxation to yourself.
Published November 2018