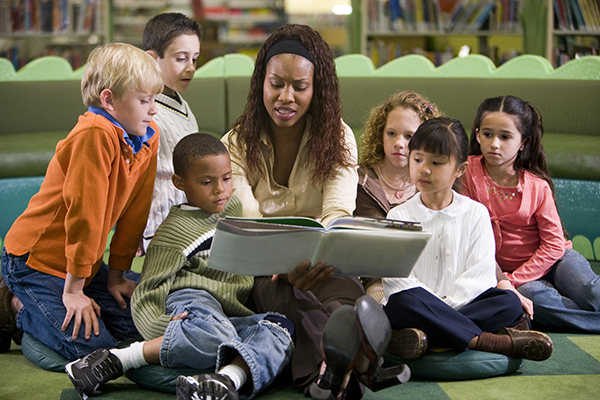 Looking for ways to volunteer in San Diego? Here are several ways to give back and support the local community.

HELP OUT AT THE ED BROWN SENIOR CENTER IN RANCHO BERNARDO

Volunteers of all ages and backgrounds are needed to assist in various activities such as taking inventory, answering phones, helping with fundraisers and more. 18402 West Bernardo Dr. (inside Rancho Bernardo Community Park). Call 858-487-9324 to learn more.


VOLUNTEER AT ST. VINCENT DE PAUL VILLAGE

This local rehabilitation program provides a wide range of services to assist the homeless and needy neighbors. Volunteers must be ages 10 & up. Learn how you can help by visiting
http://my.neighbor.org/volunteer
, emailing
This email address is being protected from spambots. You need JavaScript enabled to view it.
or call 619-645-6411. 1501 Imperial Ave., downtown San Diego.
LEND A HELPING HAND AT COMMUNITY RESOURCE CENTER
This nonprofit provides social services and domestic violence programs in coastal North San Diego County. Different volunteer opportunities include organizing an activity at the Therapeutic Children's Center, sorting and shelving food at Client Center, teaching a life skills class and more. Internships and service learning project opportunities also available. Volunteers must be ages 14 & up. For more information, email This email address is being protected from spambots. You need JavaScript enabled to view it. or call 760-753-1156.


GENTLY HUGGED

Don't know what to do with clothes that your baby has outgrown? Donate them to this local nonprofit that collects gently used or new infant clothing (sizes preemie to 12 mos.) and blankets to distribute to needy families in the county. For suggested donation items and donation bin locations, visit
www.gentlyhugged.org
.
HELP MAKE IT A NIGHT TO REMEMBER: PROM FOR KIDS WITH SPECIAL NEEDS

A Night to Remember is an annual volunteer-run prom event for people with special needs (ages 14-22). Be part of the next ANTR by being a student host or adult volunteer. Learn more at www.aNighttoRememberprom.com.
BIG BROTHERS BIG SISTERS
Be part of this organization that has provided one-on-one mentoring for kids facing adversity in the county. Since boys comprise more than 80% of the waiting list, men are encouraged to be 'Big Brothers' to these children and help make a difference in their lives. To learn more, visit http://sdbigs.org/volunteer.

SUPPORT THE RONALD MCDONALD HOUSE

After spending the day with their sick child at the hospital, meals at the Ronald McDonald House are a time for family members to nourish their bodies, unwind and regroup. It takes the efforts of many volunteers and food donors to make mealtime special for these families, and more help is needed year round as more and more families take advantage of meals at the House.
---
» Find more volunteer opportunities, visit our TOTALLY TEENS page.
---
CECILY'S CLOSET

Cecily's Closet is a non-profit organization that provides room makeovers (and other items) for children with special needs with the help of local businesses, designers, friends and the community. They provide this service at no cost to the recipients. If you'd like to donate your time, talent or gently used equipment, please go to
http://www.cecilyscloset.org/volunteer.html.
THE ARC OF SAN DIEGO
Extend a helping hand to kids and adults with disabilities and their families. Volunteer with this organization or participate in their Every ONE Counts membership campaign. Call 619-685-1175, ext. 294 or email This email address is being protected from spambots. You need JavaScript enabled to view it.. www.arc-sd.com.


CELL PHONES FOR SOLDIERS
Put your old phones to good use by donating them to this recycling program that helps our troops stay in touch with their loved ones back home. Before donating your phone, make sure to remove personal information from your cell phone. For a drop-off location near you, visit www.cellphonesforsoldiers.com.
VISIT THESE WEBSITES FOR MORE VOLUNTEER OPPORTUNITIES:
www.sandiego.gov/volunteer-program
Updated: December 2018