If fall is your favorite season, then it's likely that you're an enthusiast of "pumpkiny" goodness! And that's exactly what we have here: pumpkin treats that take you way beyond the traditional pumpkin pie...and help you celebrate this wonderfully delicious time of year.

SWEET RECIPES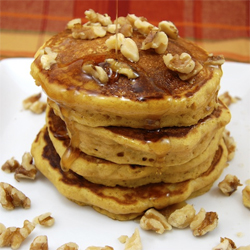 Pumpkin Pancakes at Sweet Pea's Kitchen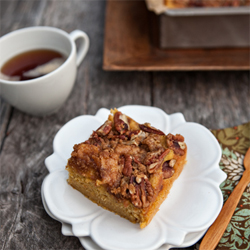 Pumpkin Pie Coffee Cake at Food for My Family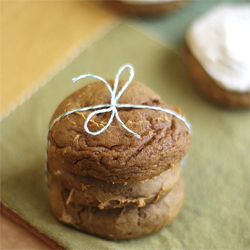 2-ingredient Pumpkin Cookies (works for muffins, too!) at Cookies & Cups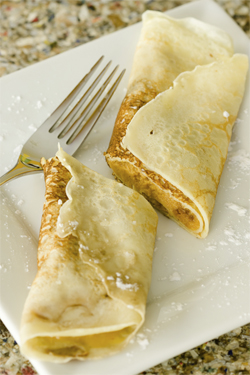 Pumpkin Pie Crepes
Bonus: Stef at Cupcake Project will help you overcome your fear of making crepes with her step-by-step instructions.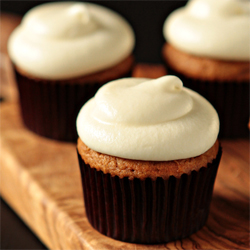 Pumpkin Spice Cupcakes at My Baking Addiction
Pumpkin Fluff is great for dipping graham crackers, ginger snaps, or sliced fruit.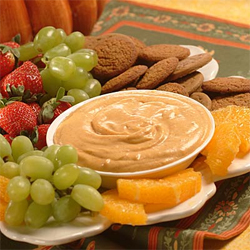 This Pumpkin Dip also makes a yummy spread for muffins, toast or mini bagels.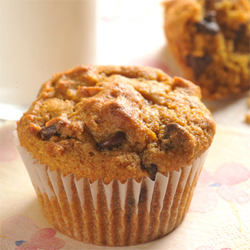 Pumpkin Chocolate Chip Muffins by Nestlé
Because having a whole page of recipes that doesn't include chocolate would be a crime,
even though the focus is pumpkin!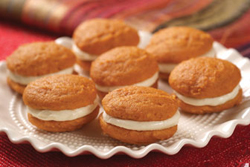 Mini Pumpkin Whoopie Pies from Very Best Baking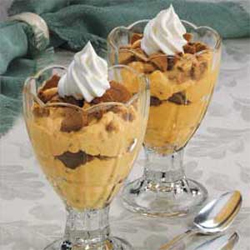 Pumpkin Parfaits at Taste of Home
Pumpkin Roll from Very Best Baking


Pumpkin Chili from Sweet Pea's Kitchen.
Serve with Pumpkin Cornbread!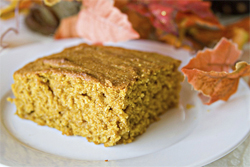 Pumpkin Cornbread at Sugar Crafter
Serve with Pumpkin Chili!
Pumpkin Mac and Cheese at Sweet Pea's Kitchen


Pumpkin Spice White Hot Chocolate at Tidy Mom
Pumpkin Pie Milkshake at Completely Delicious
Yes, there is an actual PIECE of PIE in this seasonal indulgence!
--------------------
Lisa Gipson is the managing editor of San Diego Family. Fall is her favorite season and she loved doing the "research" for these recipes.